Careers
Hasenstab Architects is continually searching for good people to add to our family. We offer an excellent working environment, competitive salaries, generous benefit packages, and opportunities to give back to the community. Having been voted one of Northeast Ohio's Top Workplaces for the third year in a row by our employees, we have a great company culture. Just ask them.
Hasenstab is an Equal Opportunity employer.  We believe in equal employment opportunities for all persons regardless of race, color, religion, sex, sexual orientation, national origin, disability, age, military or veteran status.
See below for our current job openings!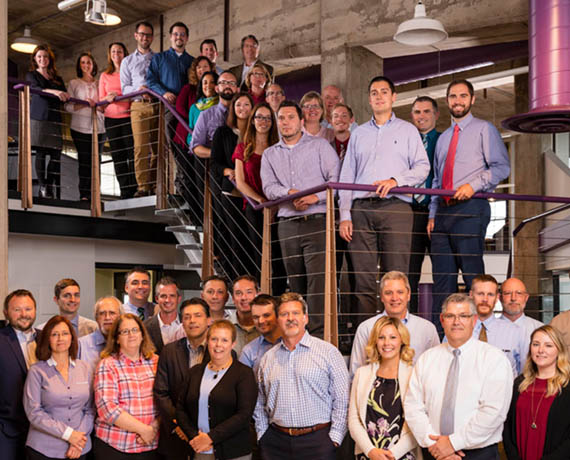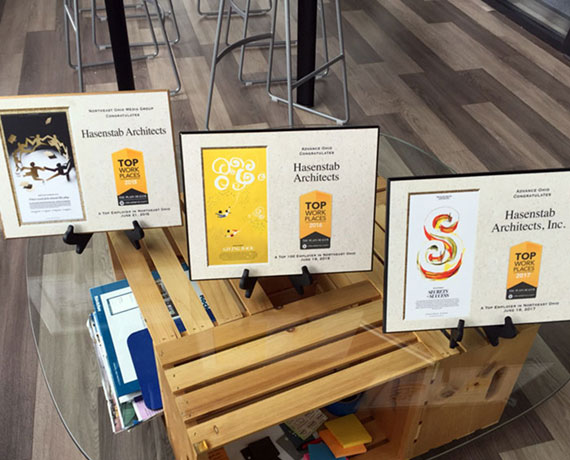 We are hiring!
Join the HA Team! Hasenstab Architects (Akron & Cleveland) is seeking a registered architect with five or more years of experience to aid in executing an expanding list of projects. The ideal candidate will have significant experience leading a project team, and have the correct balance of design, detailing, and production skills. The ideal candidate will also have significant experience designing for healthcare, lab, secondary education and K-12 markets.
Preferred candidates must be a team player and self-starter with a successful track record in interfacing with clients and consultants outside of the office. We are looking for people able to manage projects with little supervision, following project financial parameters and firm standards.
Revit proficiency is a must. Experience with other 3-D programs such as SketchUp, 3-D Studio Max, V-ray or similar is a plus.
Please indicate your interest by e-mail, with a cover letter and resume, to dcheck@hasenstabinc.com.