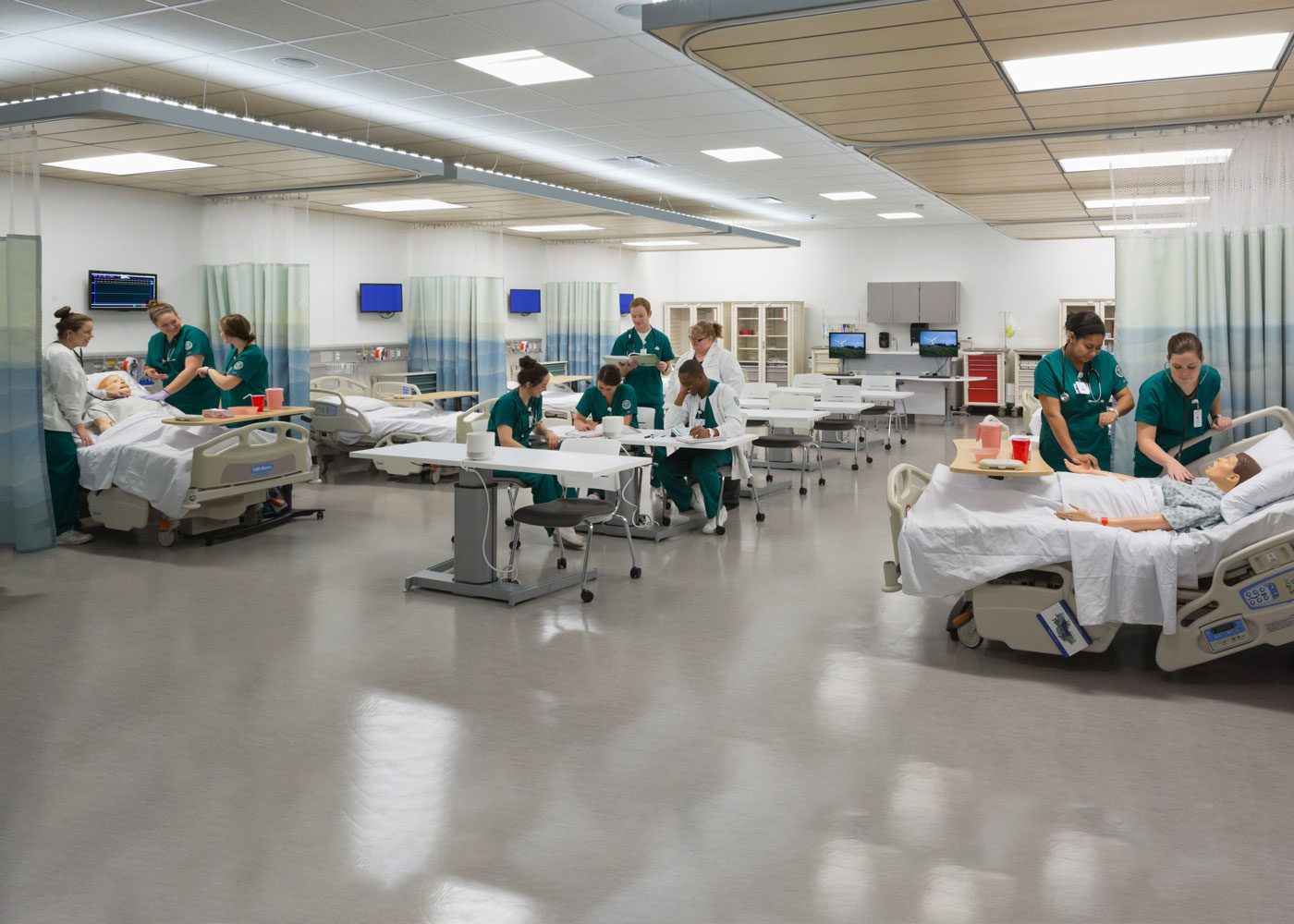 Ohio University
Grover Center Expansion
The Grover Center Expansion involved renovations to an existing gymnasium into usable space for The School of Nursing and School of Applied Health Sciences & Wellness (AHSW). An intermediate floor structure was built, which created two floor levels within the overall larger volume of space that previously made up the gymnasium.
The first floor now provides space for four research labs, Atrium Kitchen Pantry, two Athletic Training Labs and the Nutrition Education Center with Test Kitchen Lab. Dependent upon their research needs, these research labs can range in size from four smaller areas to one larger lab with the use of operable partitions.
The second floor of the gymnasium was infilled with the School of Nursing Functions. The primary area includes four bedside skills labs. Nursing specific simulation spaces on the second floor include two IPCMS stations (Immersive Patient Care Management Simulation) and four ambulatory clinic rooms. Also part of the expansion on the second floor is a large classroom space with moveable seating and mobile white boards.
The focus of the project was to design a multi-use, multi-functional facility that promotes disciplinary collaboration, maximizes University resources and embodies state of the art, forward thinking through the integration of technology, flexibility and adaptability.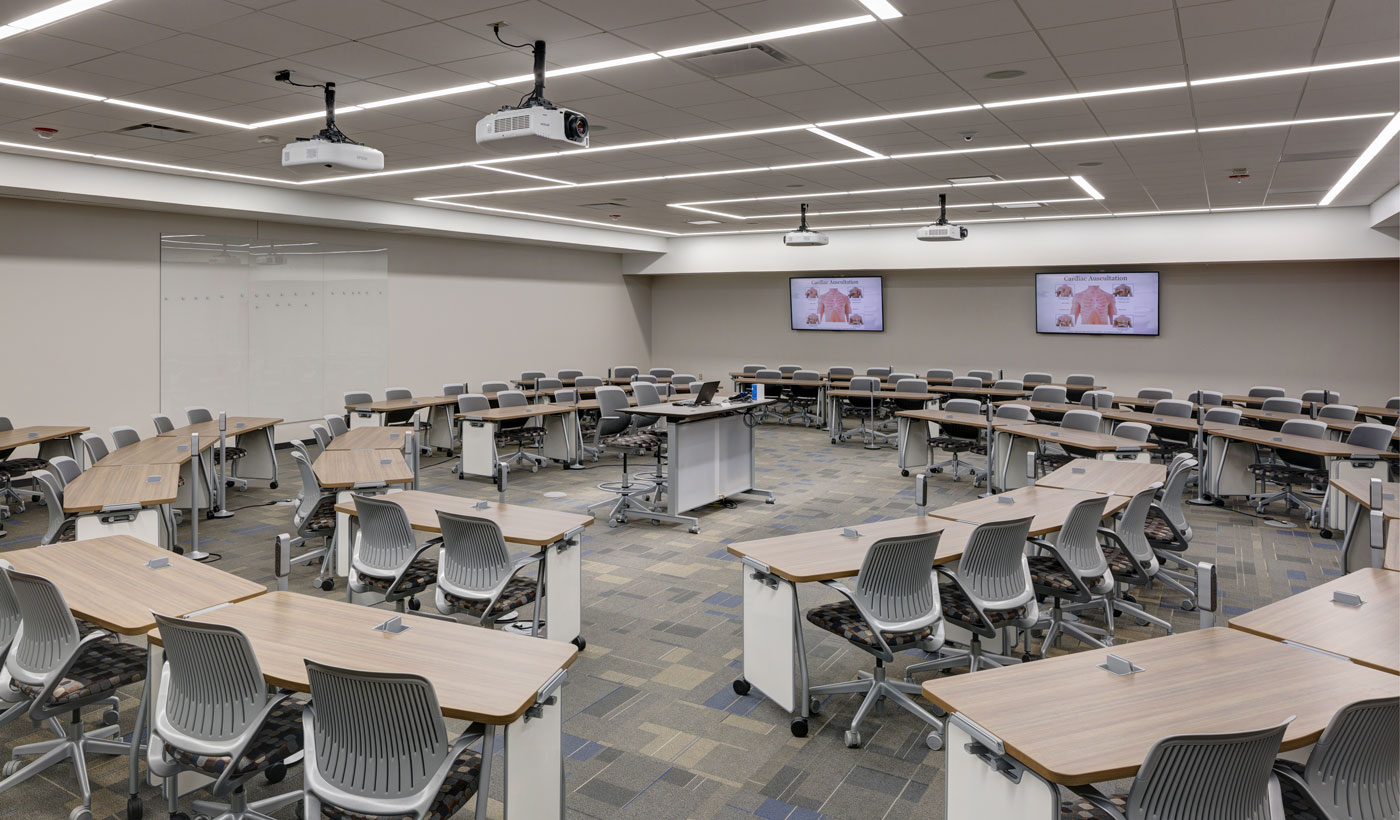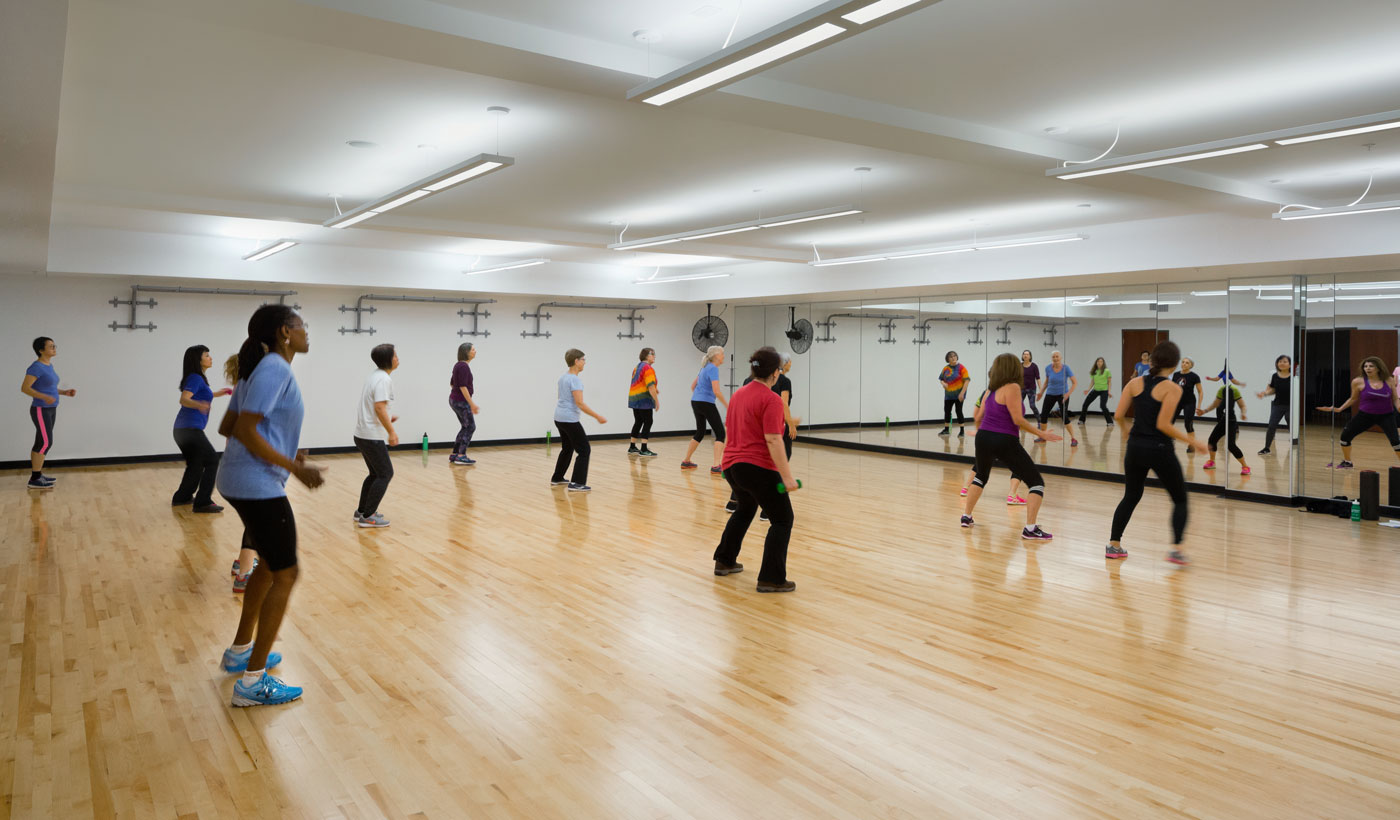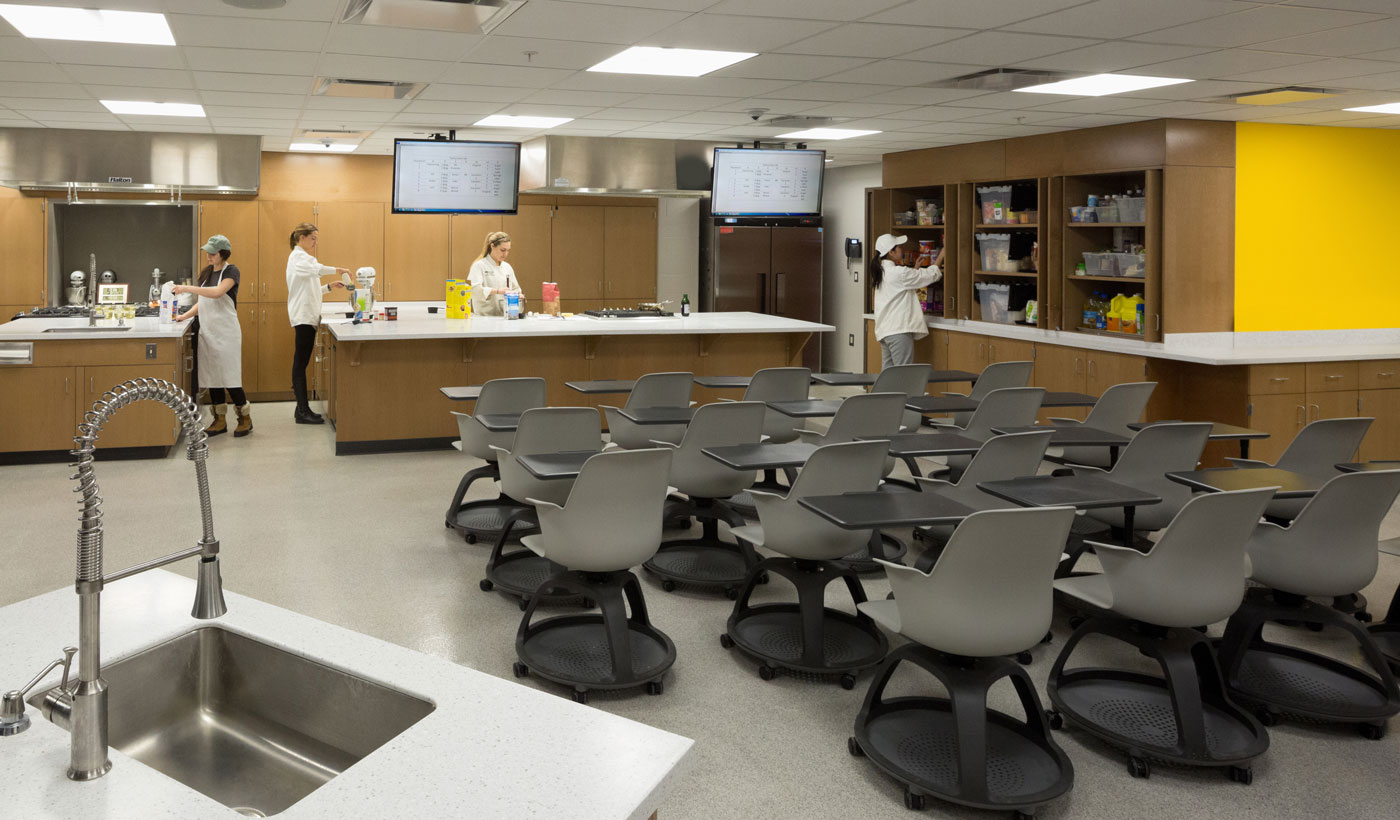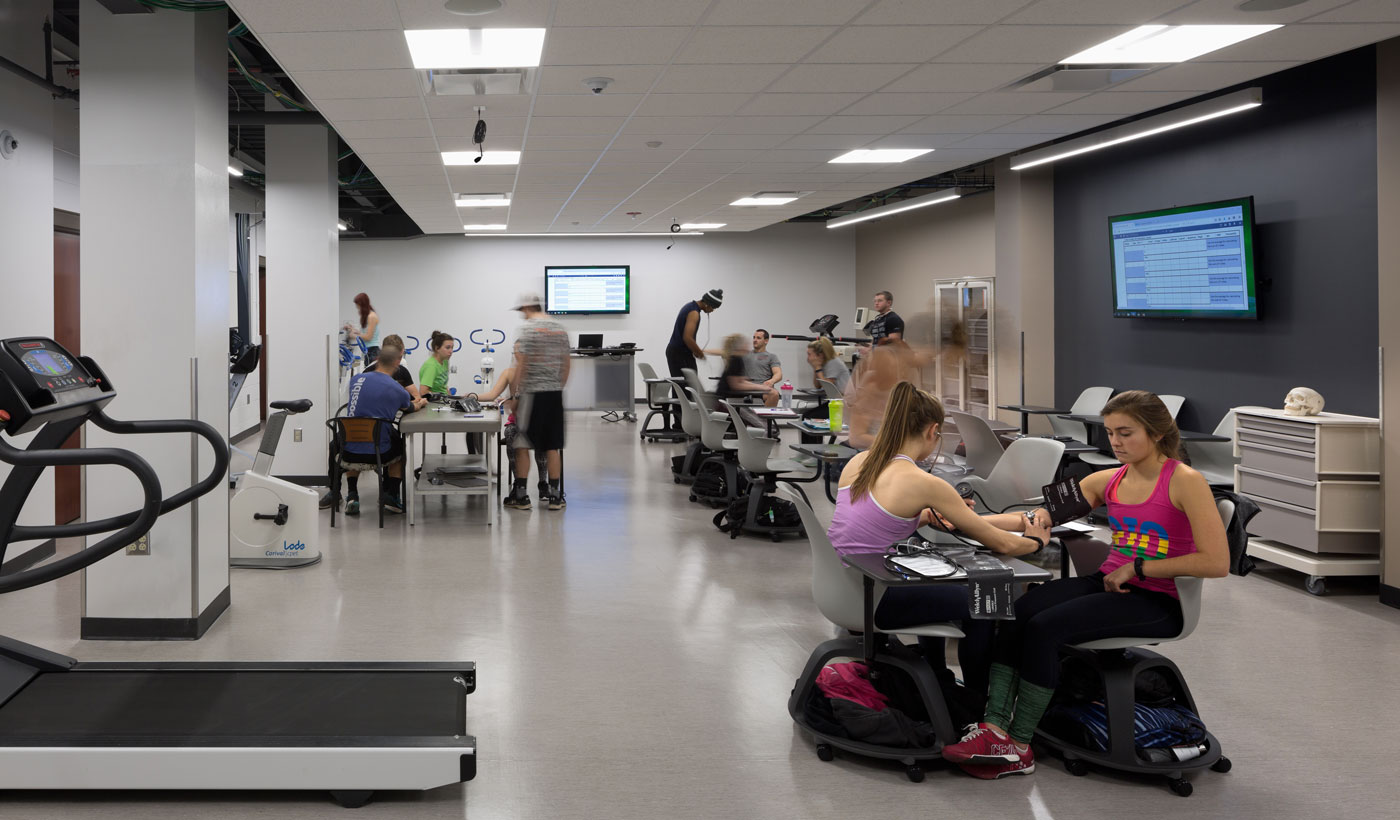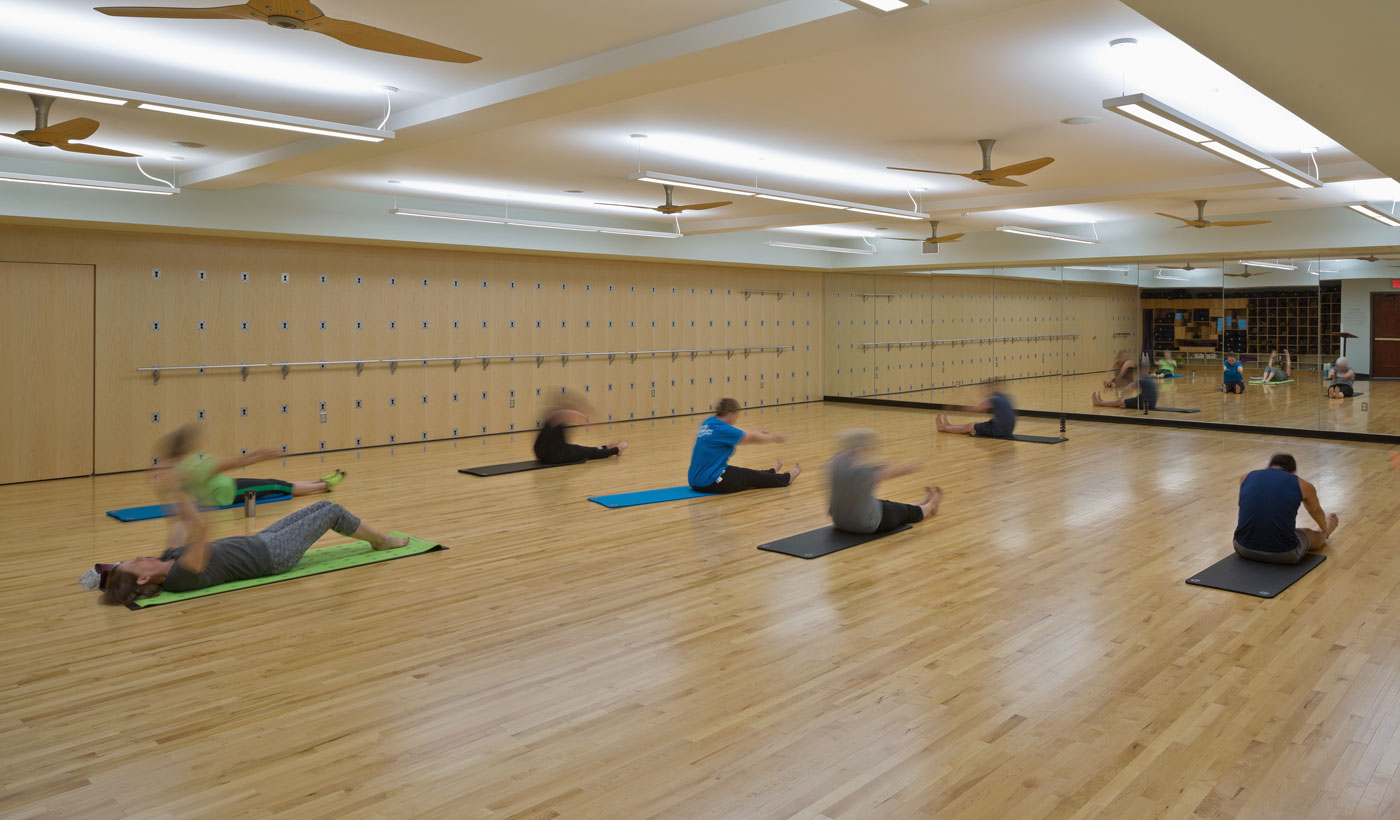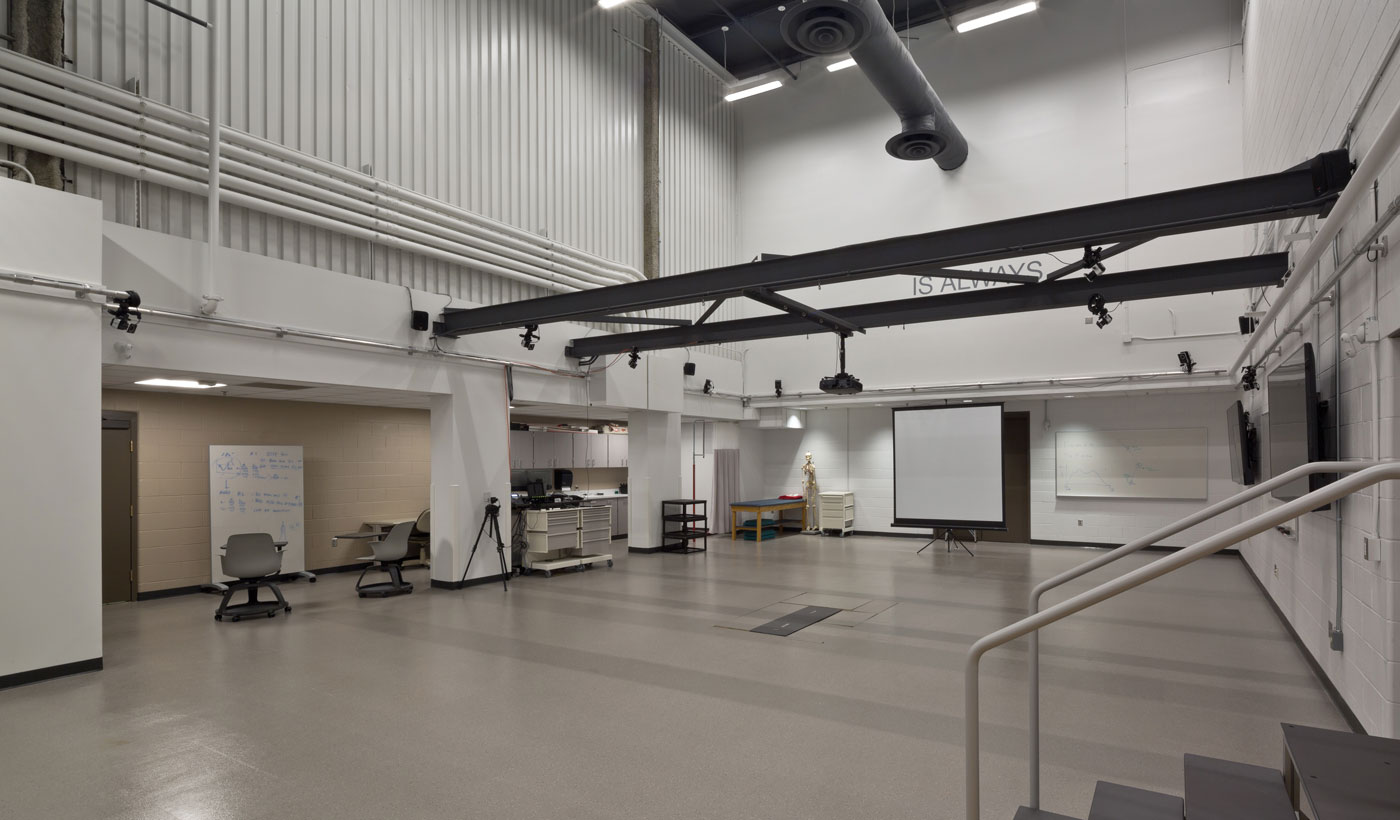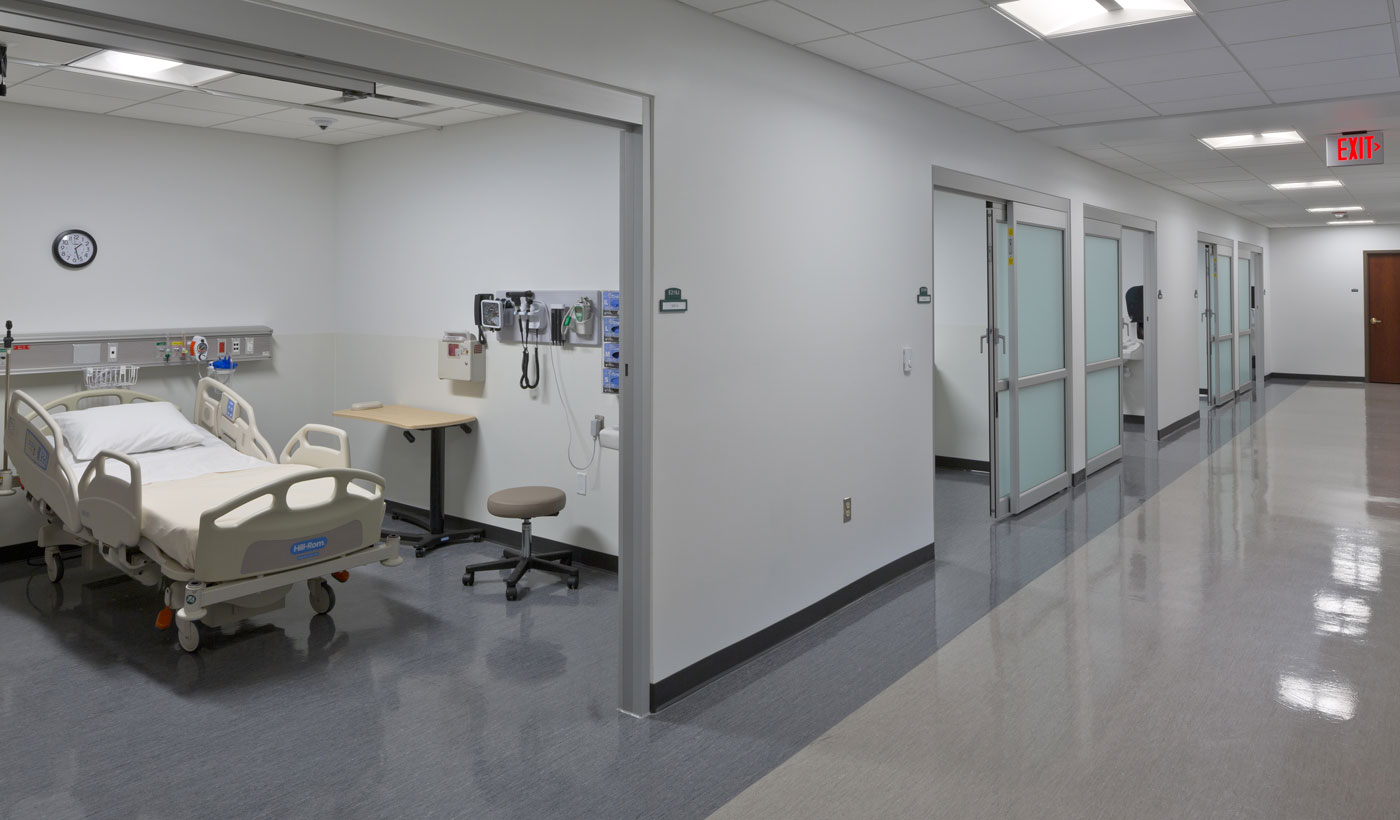 Project Details
Category
Completion
Phase I: 2016
Phase II: 2017
Keywords
Key Team Members
Brian Miner
Chitra Matthai
Ben Rantilla
Ben Grow
Paul Kilgore