Categories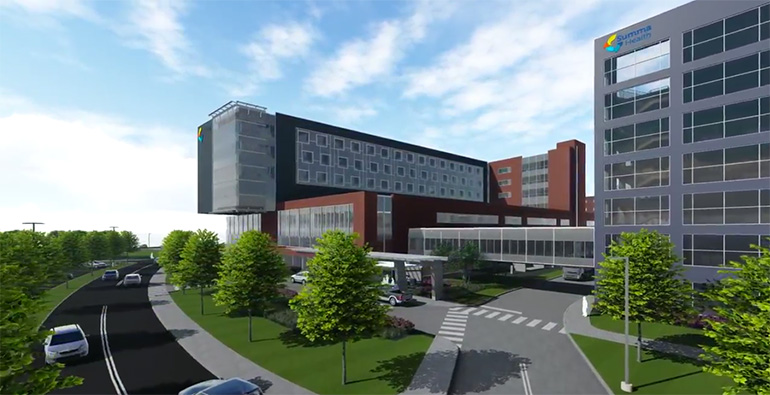 Summa Health West Tower Fly-Through
As construction moves forward at the Summa Health West Tower project site, our team (Hasenstab Architects + Perspectus Architecture) has been busy creating a fly-through rendering to illustrate how the building will look when it's finished.
The 343,000 square foot addition to Summa Health's Akron City Hospital will become the new "front door" to the hospital.
The addition will include new facilities for Summa's Women's Health program, modern inpatient rooms and nursing units, and expanded surgery capacity.