Categories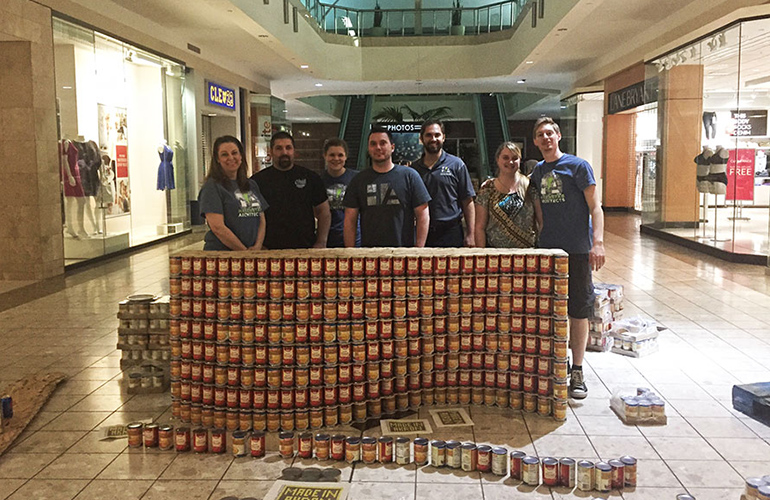 CANstruction 2017
Another year, another CANstruction competition! This year, Cleveland and Akron combined forces for a larger CANstruction competition. Firms from both cities constructed sculptures at Southpark Mall in Strongsville, Ohio.
A group of Hasenstab employees (and a few of their significant others) used 1,500 cans of tomatoes and corn to build our "Champions of Hunger" structure for the CANstruction competition. This year's sculpture featured a double-sided, s-curve wall with lettering that reads "Made in Akron."
All of the cans used in the CANstruction 2017 competition will be donated to the Greater Cleveland Foodbank. The sculptures will remain on display at Southpark Mall until May 7th.
We would like to extend a big thank you to everyone who sponsored our team including:
BWK Consulting Engineers
Environmental Design Group
Karpinski Engineering
Mid-Continent Construction Company
Ohio Desk
PTA Engineering
Scheeser Buckley Mayfield
Ben and Rose Grow
Dennis Check
CANstruction, Inc. is a nonprofit organization that holds annual design and build competitions to benefit local food banks. Founded in 1992, the competitions are responsible for collecting over 20 million pounds of food for the communities where CANstruction operates.