Categories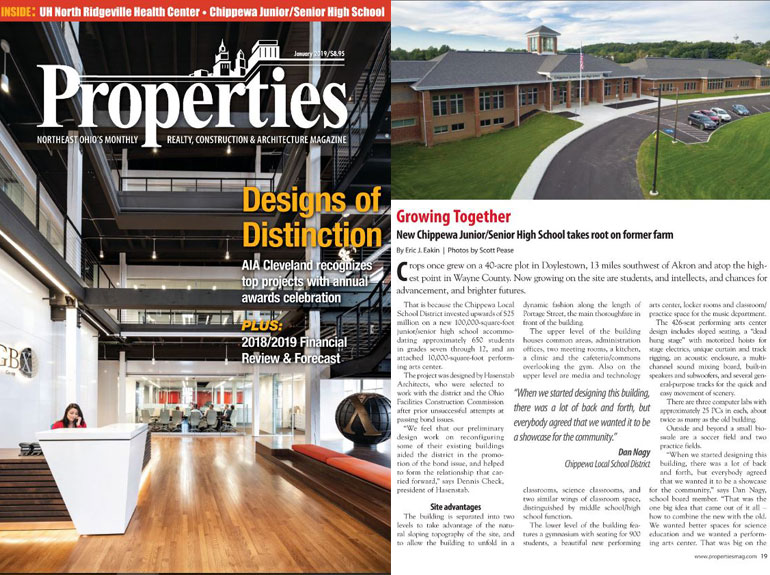 Chippewa School Featured in Properties Magazine
The new 7-12 Junior/Senior High School we designed for Chippewa Local Schools was recently featured in the January issue of Properties Magazine. The article outlines the school's exciting features including the 10,000-square-foot performing arts center, 900-seat gymnasium, and separate wings for the junior and high school classrooms.
Read the entire article here: Growing Together: New Chippewa Junior/Senior High School takes root on former farm
View more photos of this project here.