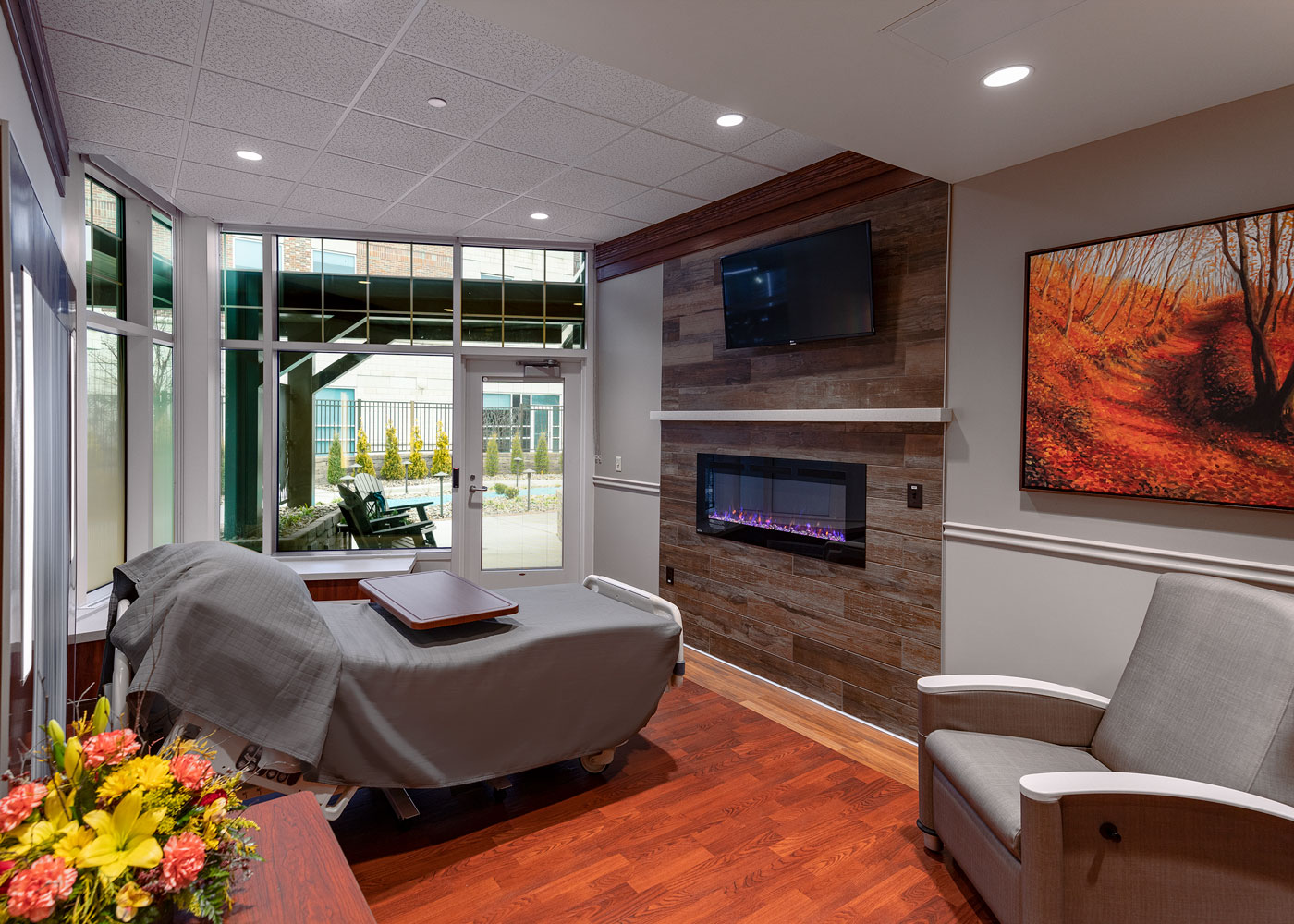 Aultman Hospital
Alliance Hospice
Hasenstab Architects provided design services to assist Aultman Alliance Hospital in realizing their vision for a place where terminally ill patients can live out their final days with dignity and comfort. The vision for the hospice center, known as the Compassionate Care Center, was achieved through an evidence based design process that incorporated key design features developed both from design experience, hospital feedback and literature search on both hospice care and healing gardens.
The addition and renovation created four, home-like suites that promote a peaceful environment by creating a connection to nature. This was accomplished physically with direct access to the courtyard, but also visually with large floor to ceiling windows, artwork depicting nature scenes, and natural finishes and materials.
The patient rooms also feature an electric fireplace, a custom headwall with built in reading lights, and direct access to a private patio and the four-seasons healing garden. A built-in bench and flexible furniture enables family members to gather around the bed, while an adjacent family suite allows family to step away and take a break without entering the public corridors.
Other amenities in the renovation include a family lounge area with kitchen, dining space, and a seating area with a fireplace. A small non-denominational chapel was also provided for use by families and visitors.
The project was designed to allow the hospice area to double in size to a total of eight suites, while minimizing impact to the current occupants and healing garden. The project will serve the Alliance community for years to come.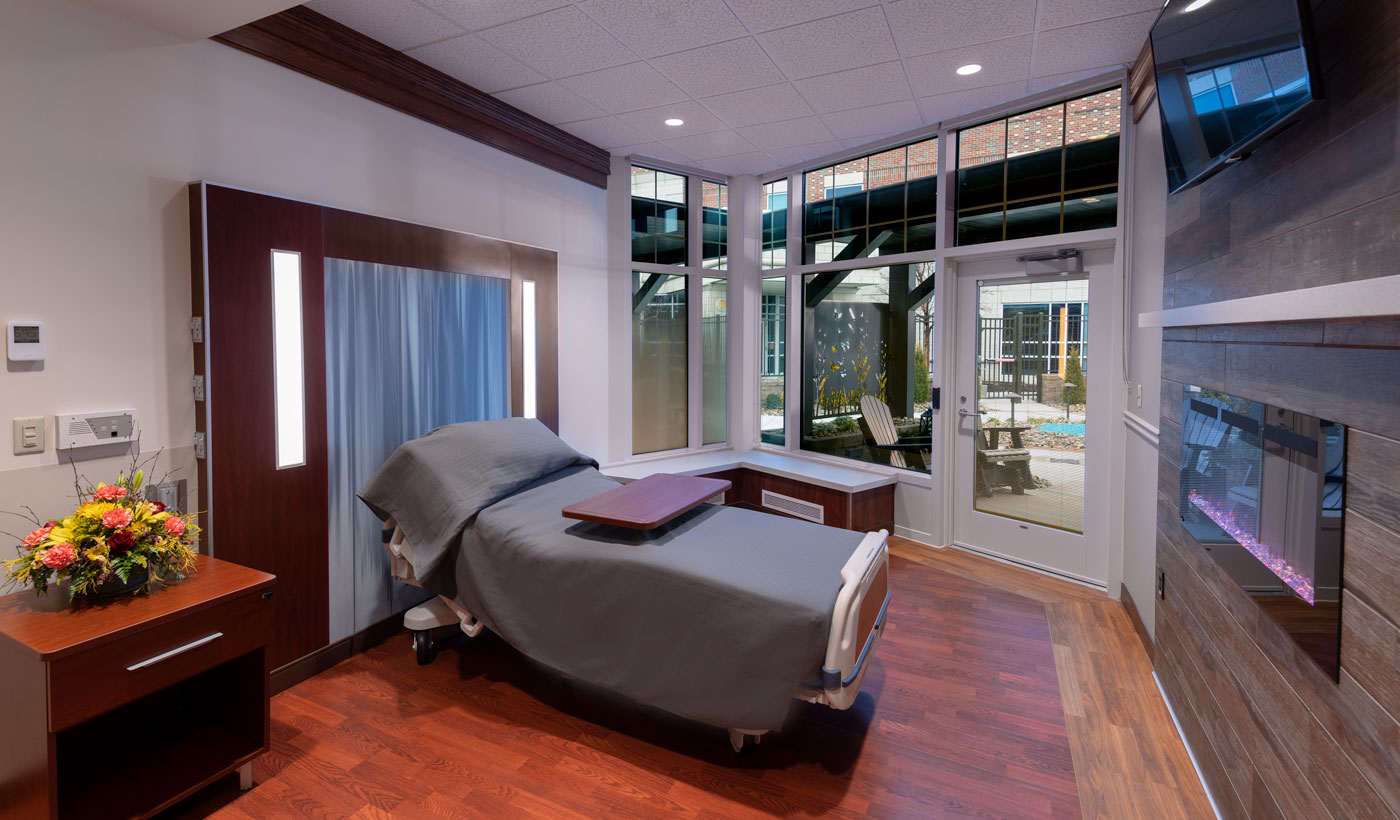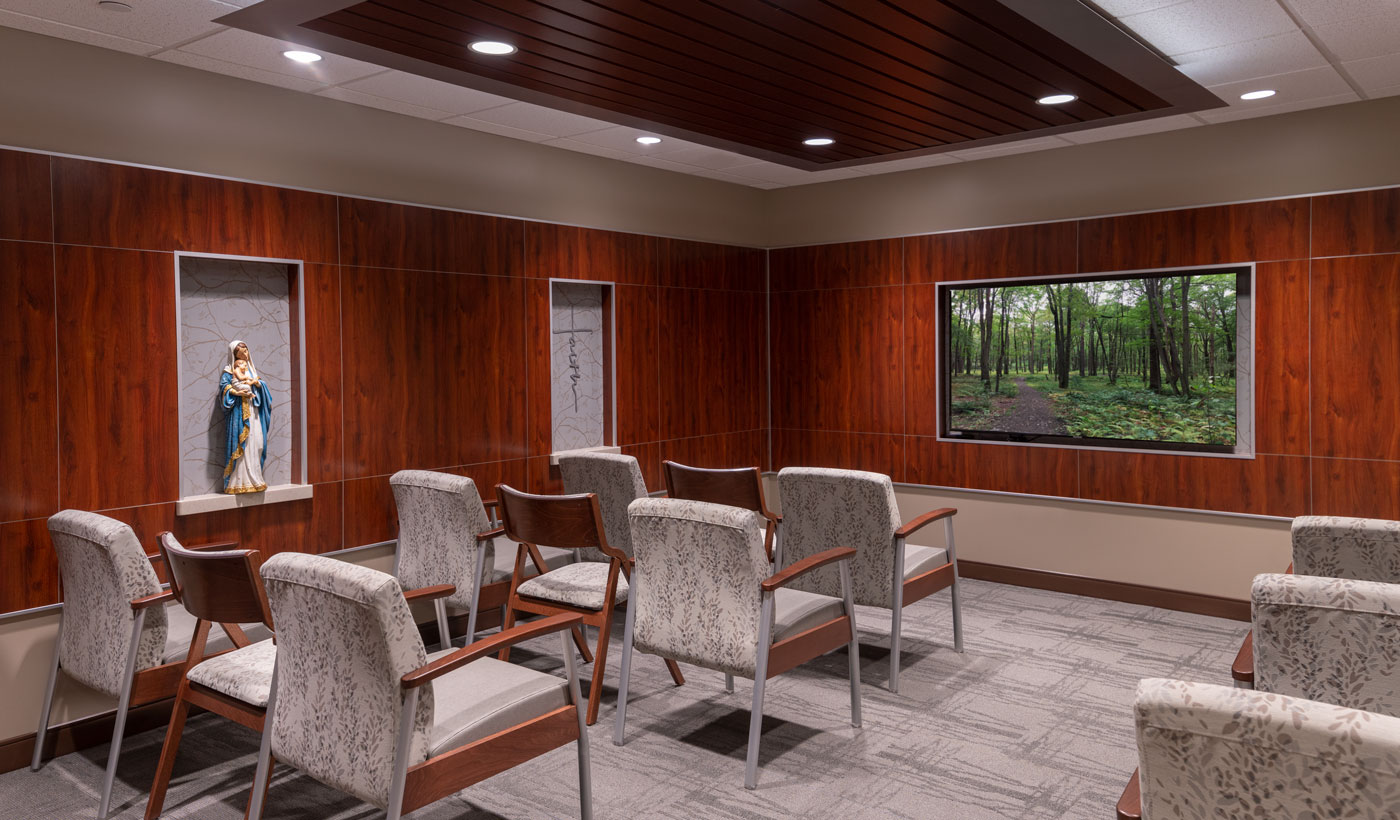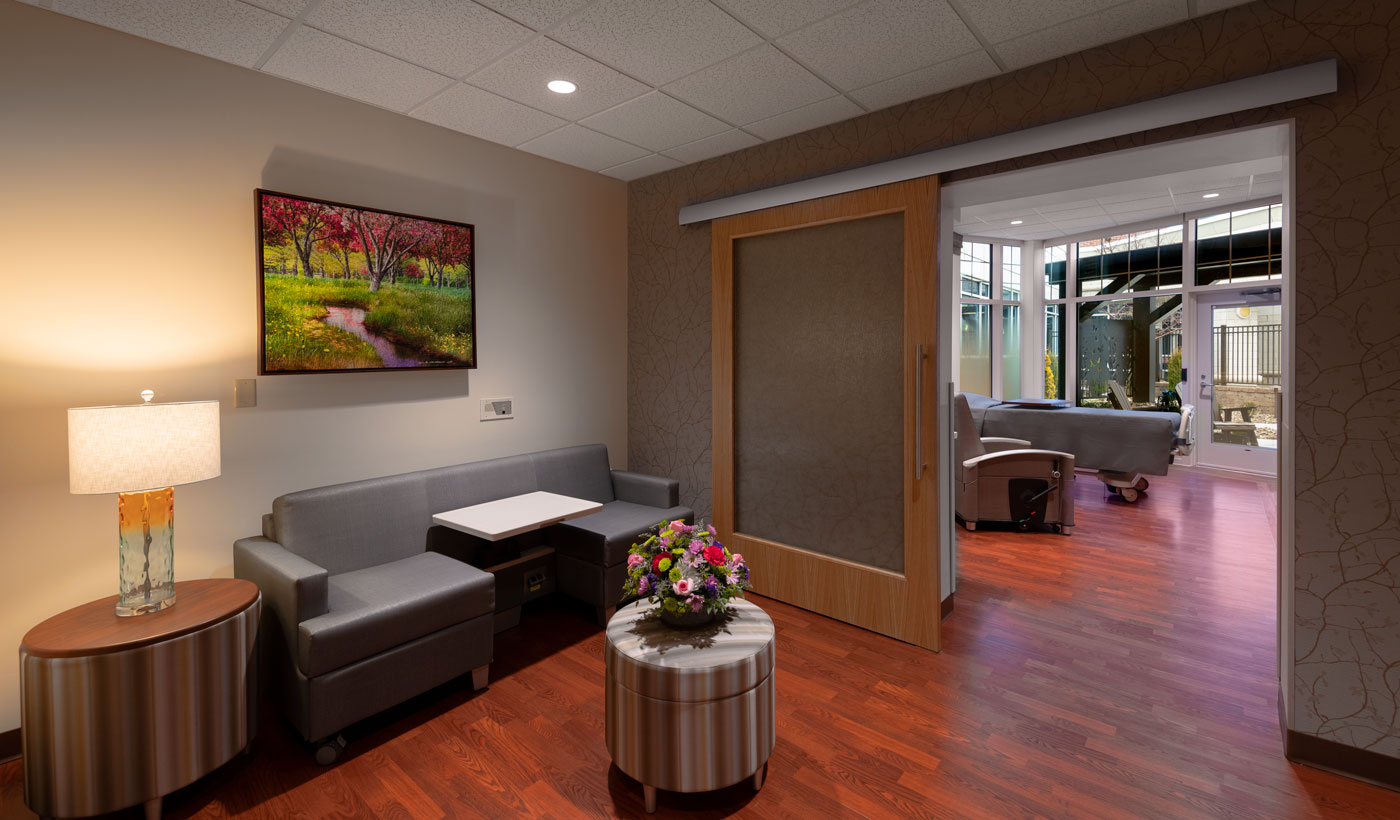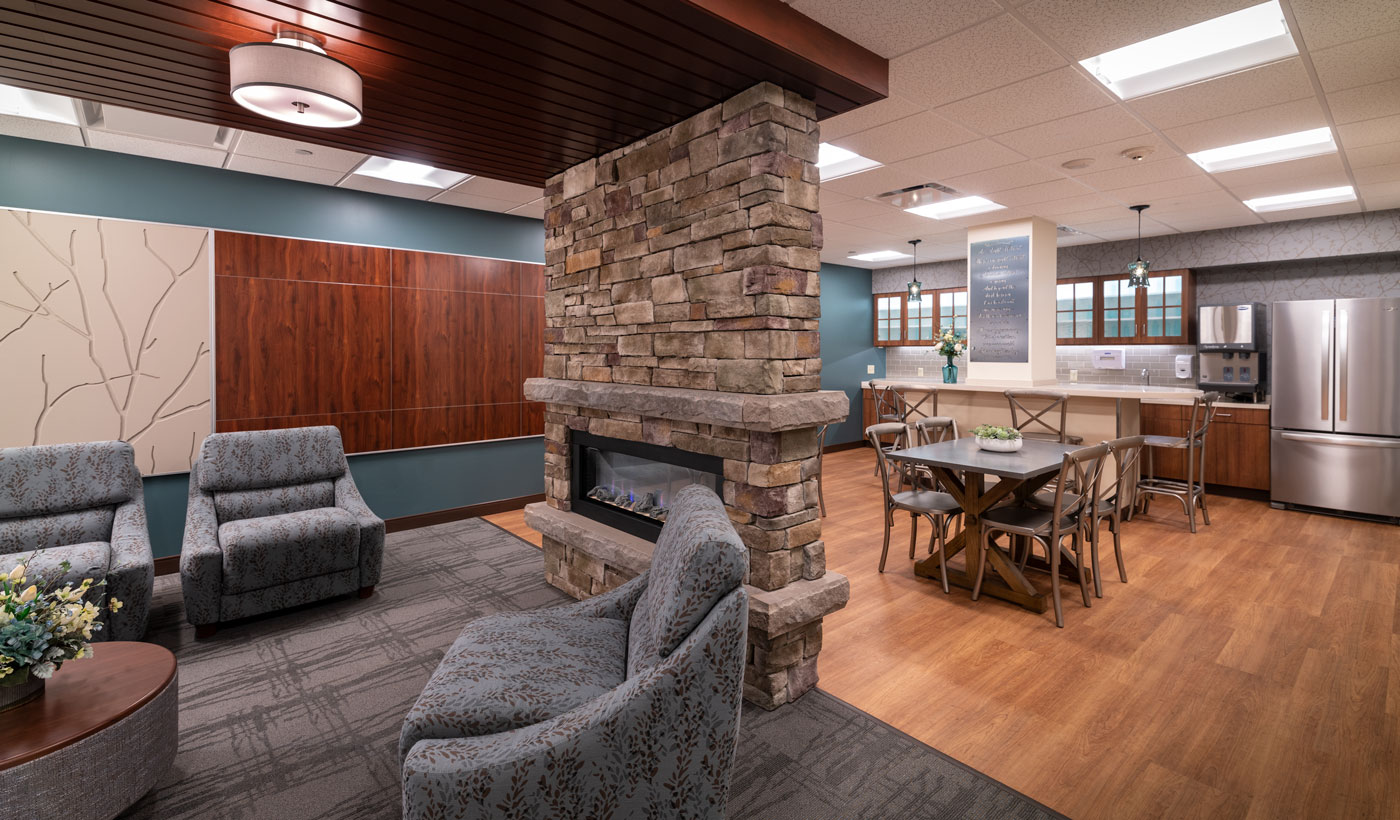 Project Details
Category
Size
965 Square Feet (Addition)
4,117 Square Feet (Renovation)
Keywords
Key Team Members
Scott Radcliff
Bob Medziuch
Adam May
Chitra Matthai