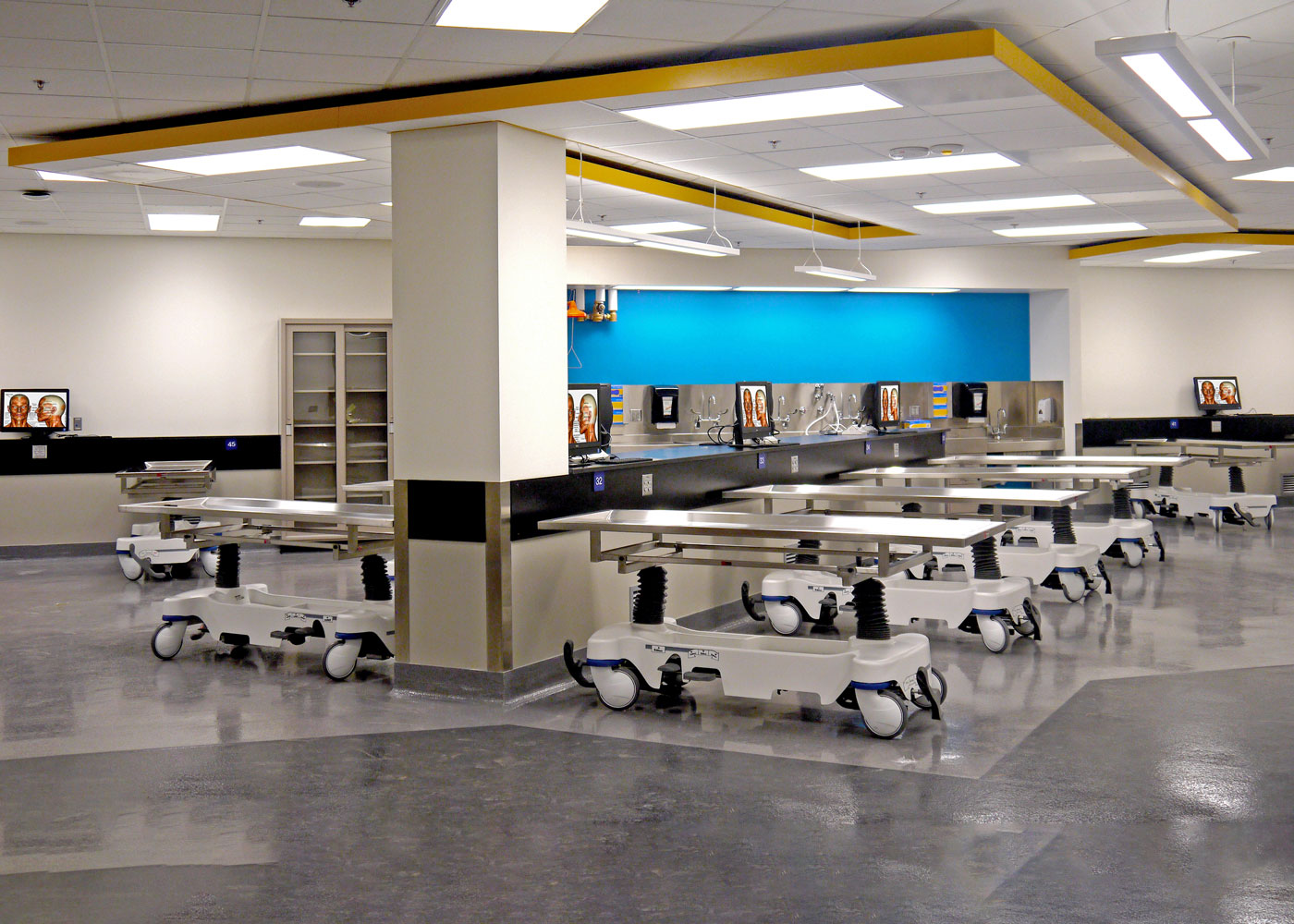 University of Toledo
Anatomy Lab
Anatomy lab design requires extensive experience with the unique challenges of a space intended for healthcare students to learn about physiology. Hasenstab Architects understands the considerations of a lab that might house more than 75 anatomy students at a time. One great example is the anatomy lab design Hasenstab completed for the University of Toledo.
Located on the lower level of the Health Science Building, the anatomy laboratory was renovated to provide a state-of-the-art facility that incorporates flexibility and technology. The renovation expanded and improved the specimen preparation and embalming facility, increased the specimen storage capacity, and upgraded the human anatomy cadaver dissection laboratories. The gross anatomy lab design also provided support areas, student lockers, and restroom facilities.
The new anatomy lab was designed to support the use of 50 dissecting tables, two smaller labs, an embalming area, specimen storage area and morgue cooler, student lounge and locker rooms, and support spaces. This project did not seek LEED certification, however it incorporated many sustainable design and building practices.
"The gross anatomy lab is where medical students really begin to hone their skills as future physicians," said Dr. Jeffrey P. Gold, Chancellor, Executive Vice President for Biosciences and Health Affairs, and Dean of the College of Medicine and Life Sciences. "It is important to provide the best environment for students to learn to not only give them the best education possible, but to ensure they will provide high-quality care to all of their future patients."
The 50 dissecting tables in the anatomy lab, where most medical students start their training, are critical to the knowledge, skills and professionalism the University of Toledo desires to teach. For more information on this project or other laboratory design projects, visit Our Work portfolio.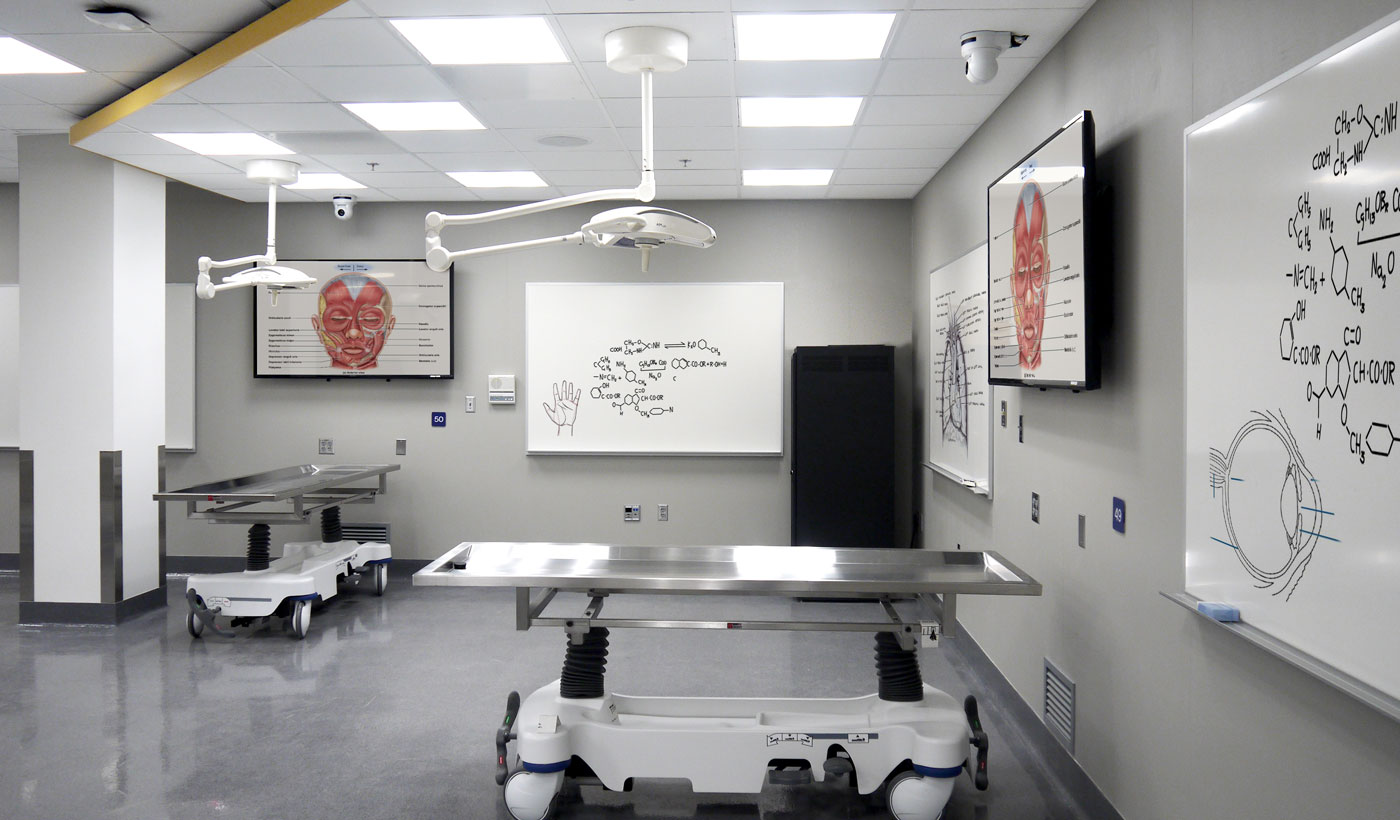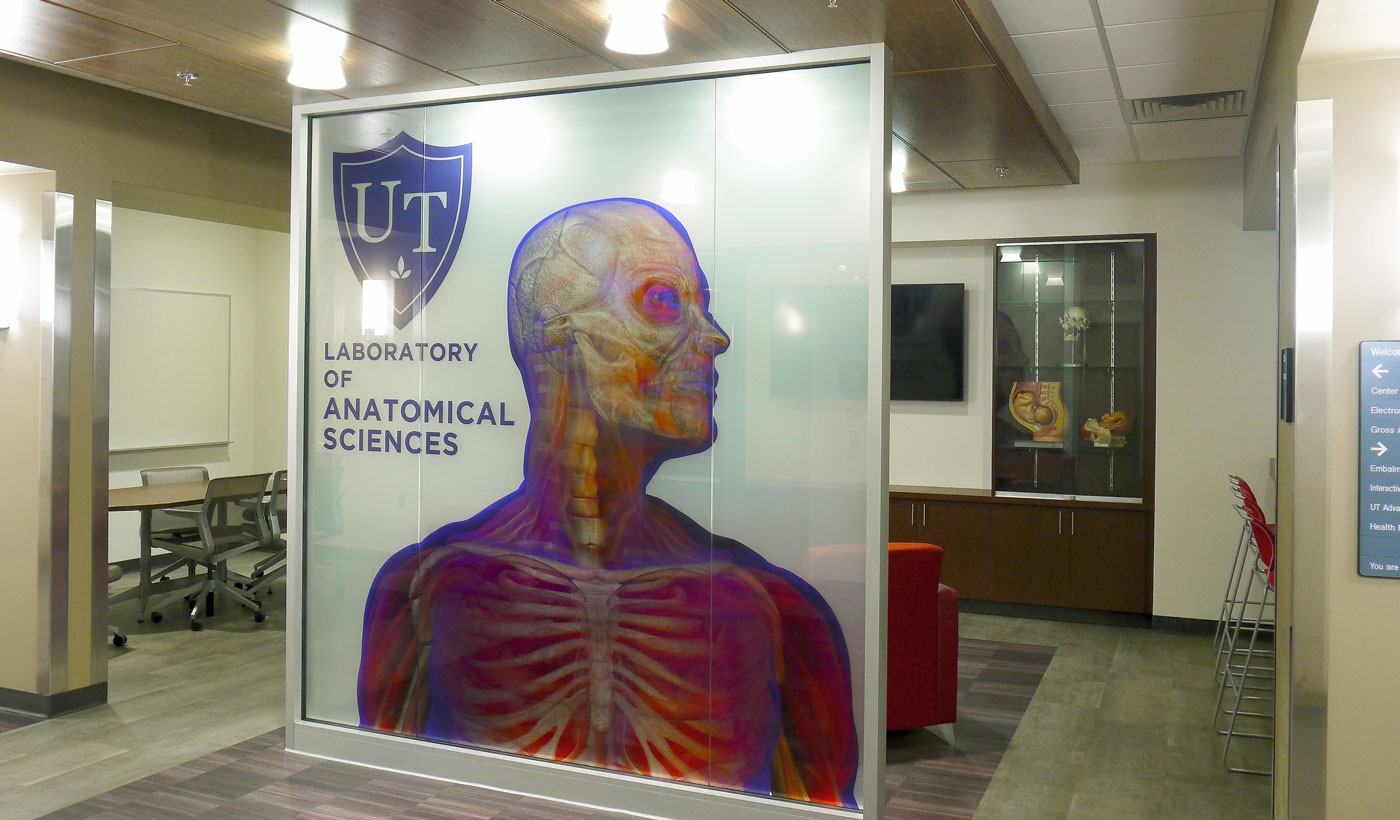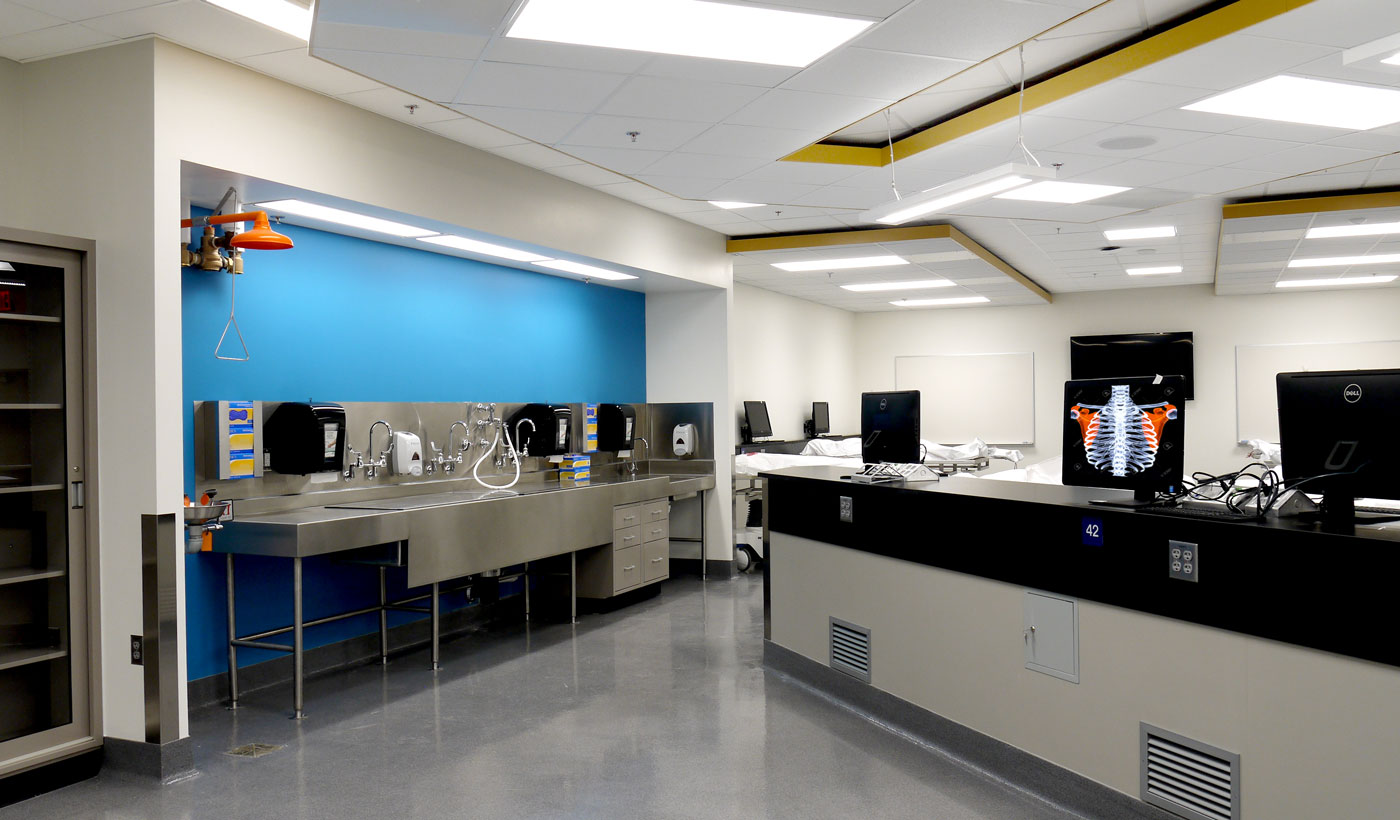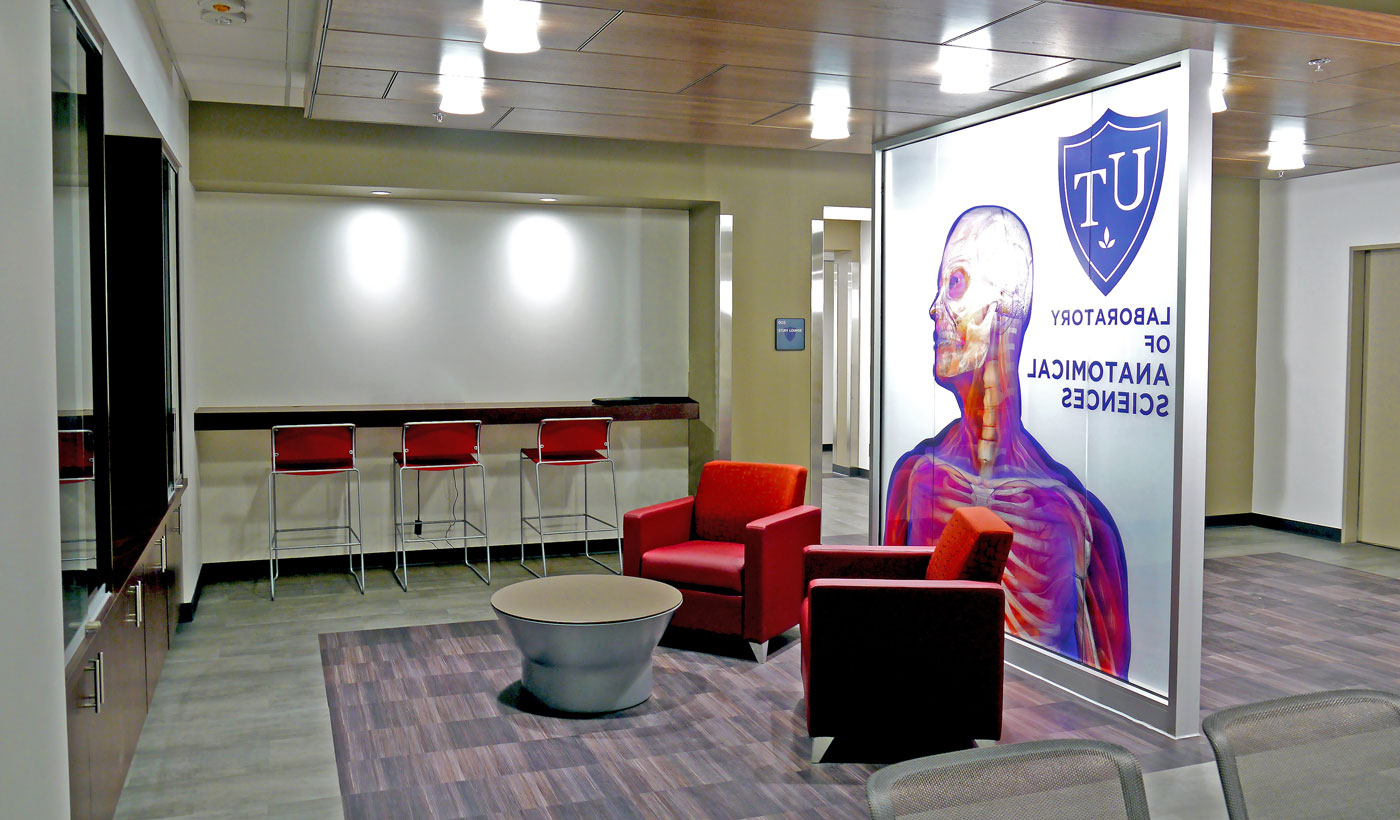 Project Details
Category
Completion
Phase I: 2015
Phase II: 2016
Keywords
Key Team Members
Ben Rantilla
Amador Gonzalez
Chitra Matthai
Ben Grow