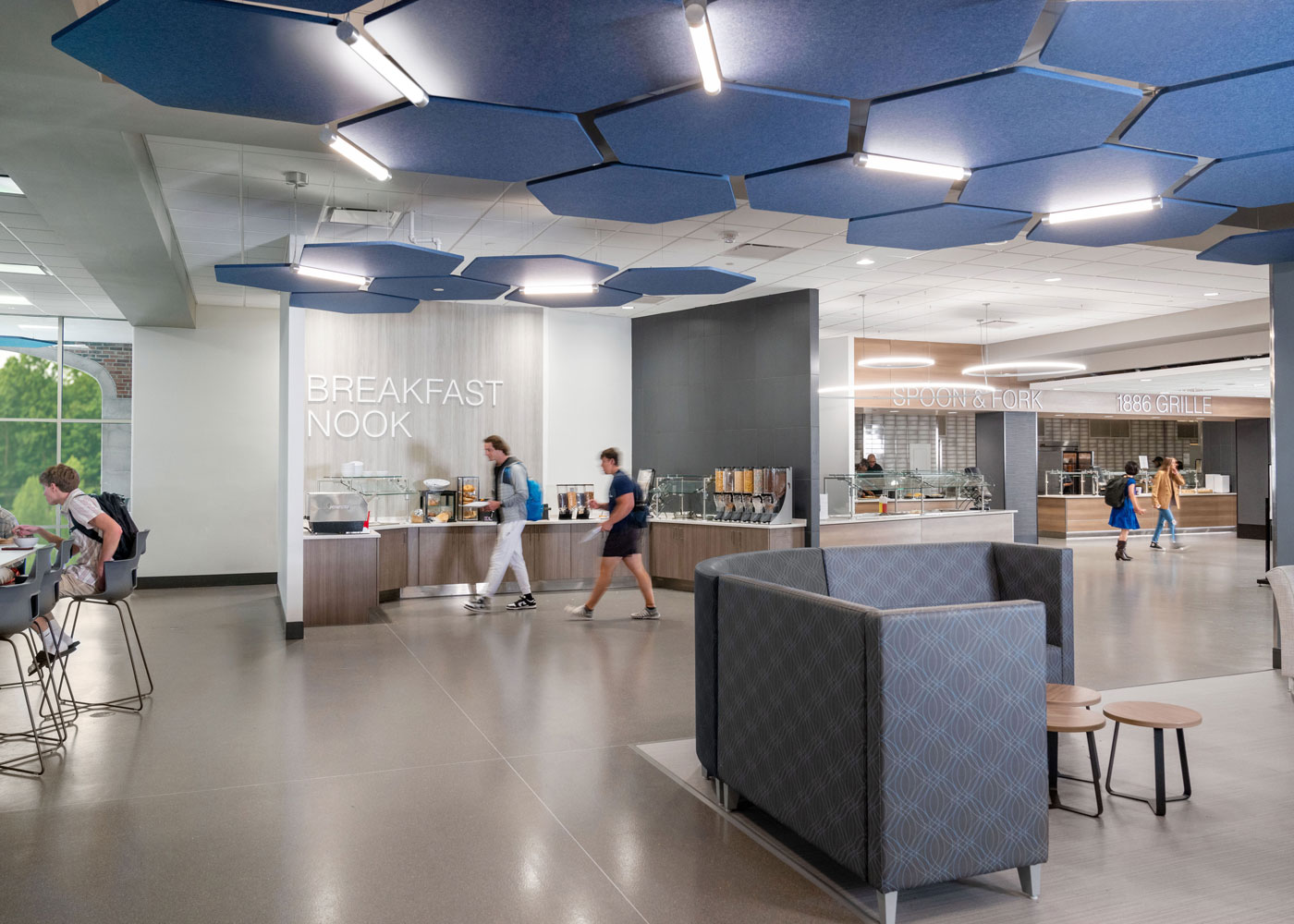 John Carroll University
Schott Dining Hall
Hasenstab Architects provided professional design services for renovations to Schott Dining Hall, which is the central dining location at John Carroll University. Located on the ground level of the Lombardo Student Center, Schott Hall encompasses 18,000 square feet of dining space.
The project's main objective was to create a multi-purpose space where students can share meals or gather together. The design team collaborated with University representatives and the construction manager from the start of the project, coordinating the budget and schedule to ensure the new dining hall would be complete in time for the fall semester.
The design team also collaborated with University representatives to create several modern furnishing concepts that are used throughout the dining hall.
Each furnishing layout features unique design details including a custom hardwood gazebo with hanging light pendants, wood wall tile cladding that flanks a recessed electrical fireplace, acoustical ceiling clouds that resemble roof gables and colored hexagons, and milled wood laminate hanging clouds with recessed lighting.
A variety of durable, cleanable materials were utilized throughout the space. Tempered glass shields and quartz countertops promote interaction among students while maintaining the required food and health safety protocols. Updated kitchen casework maximizes storage, while providing a modern clean look.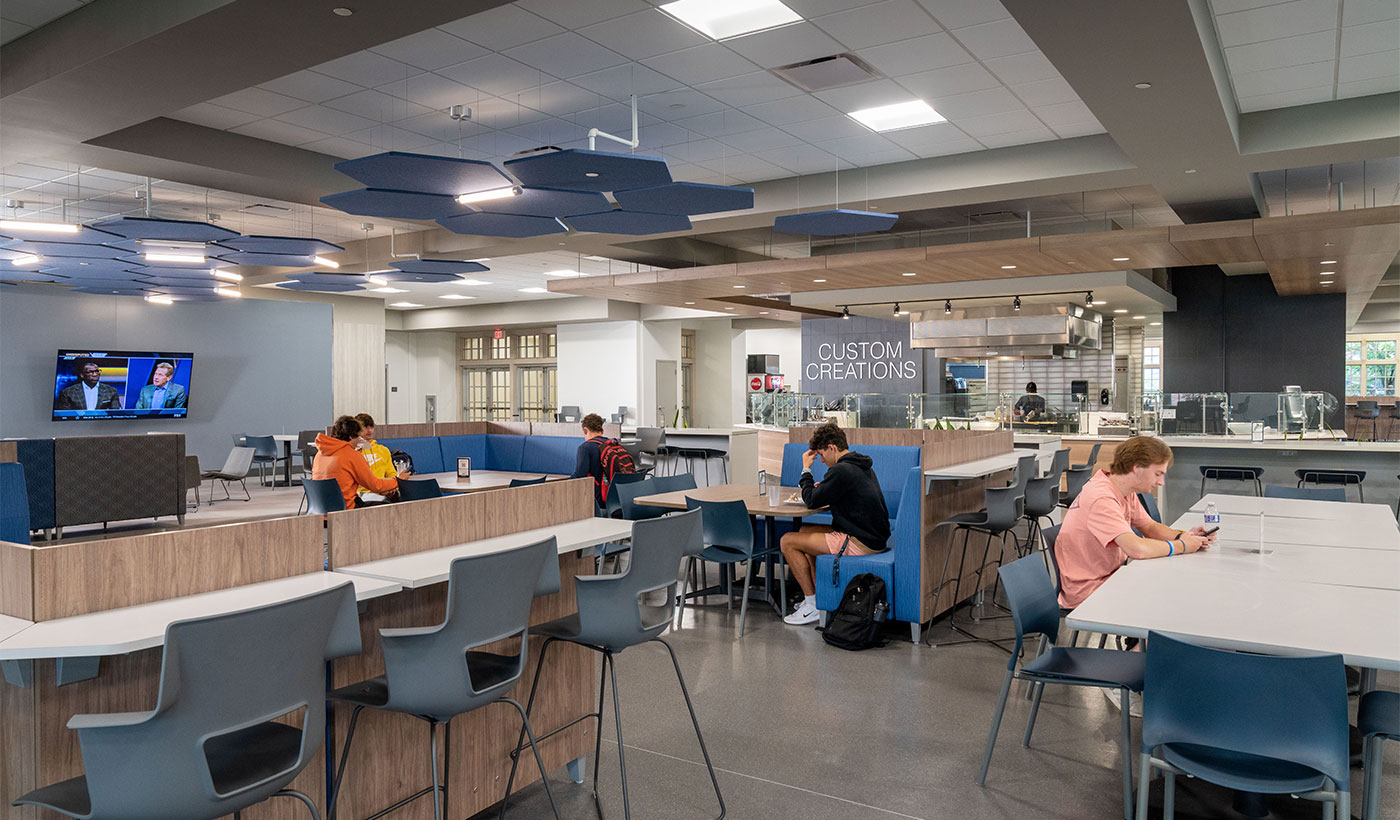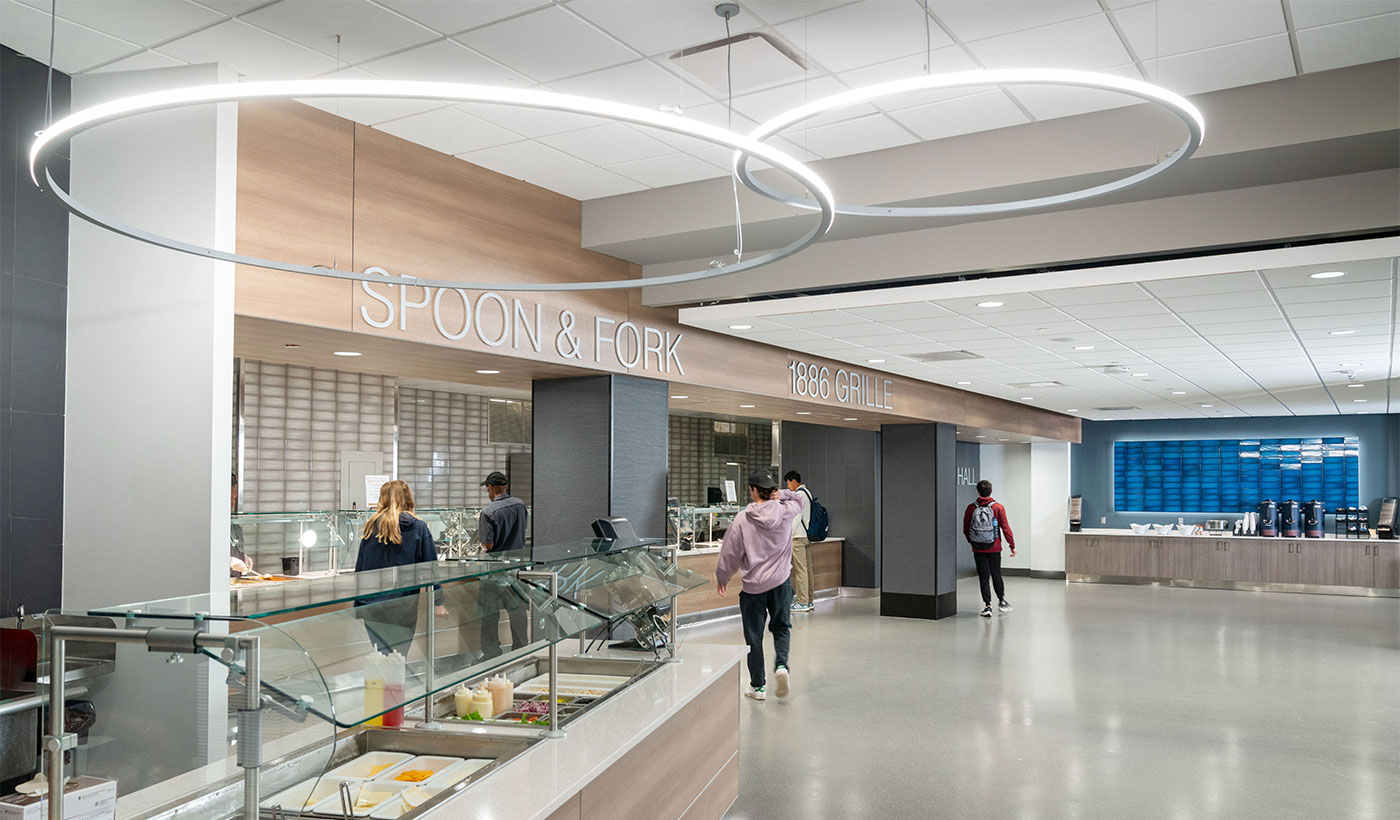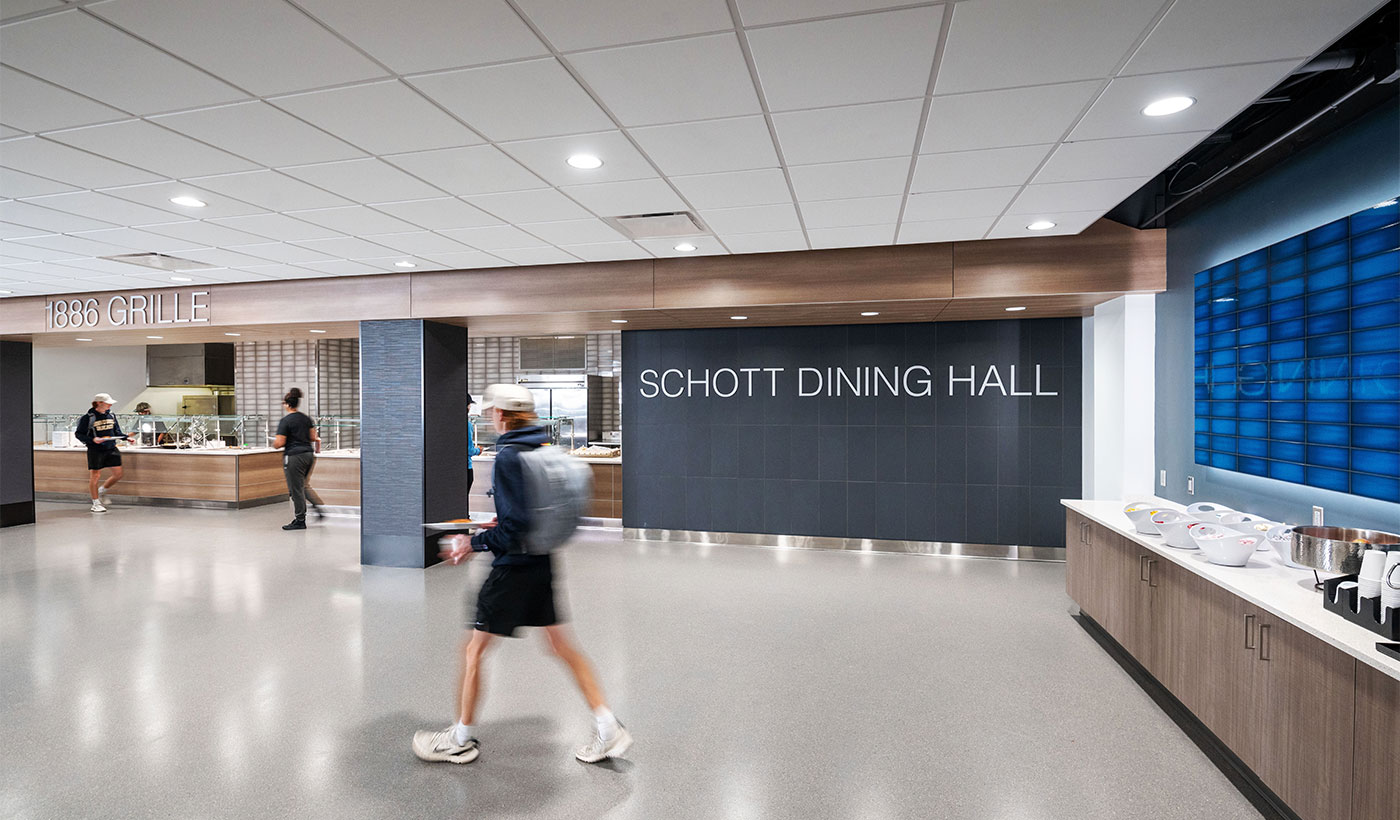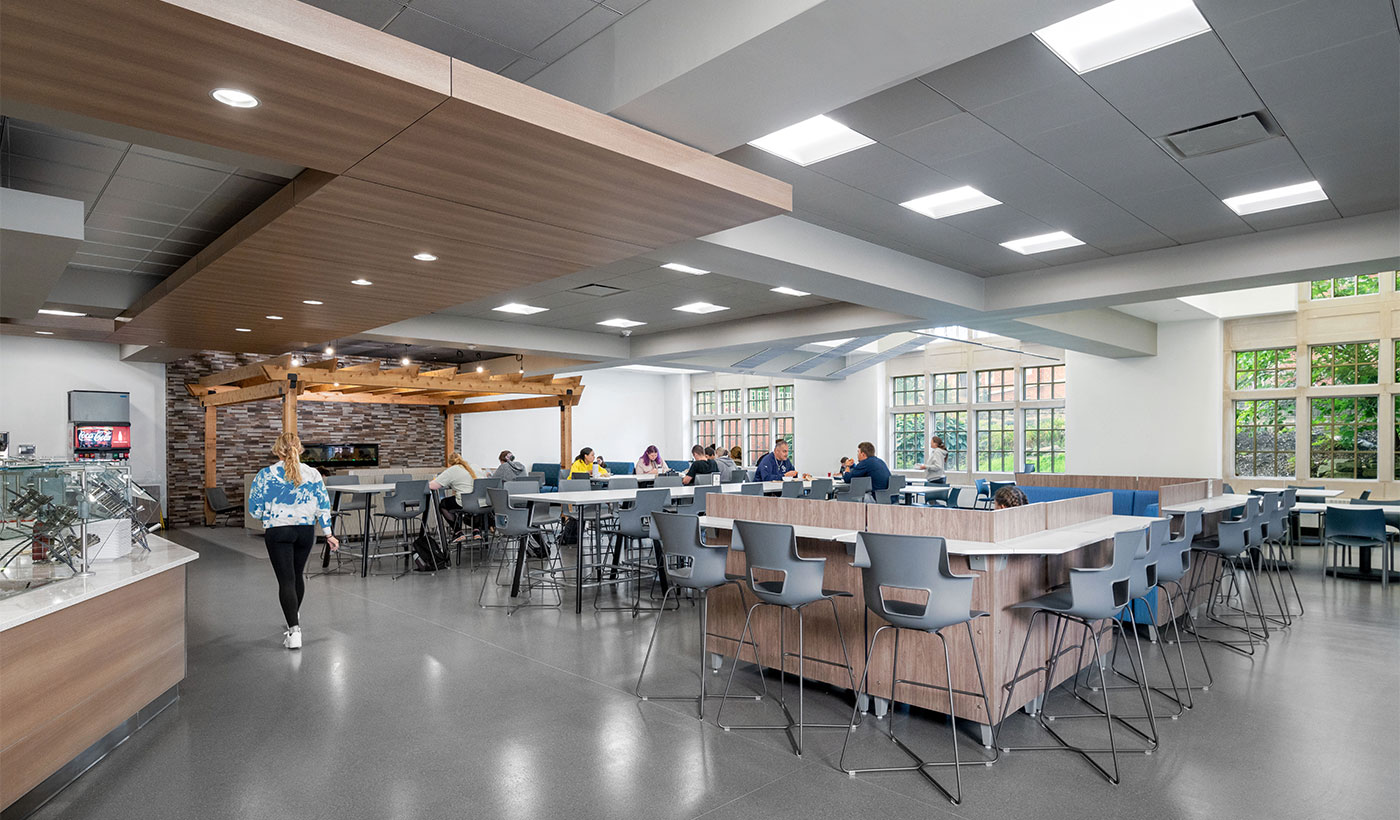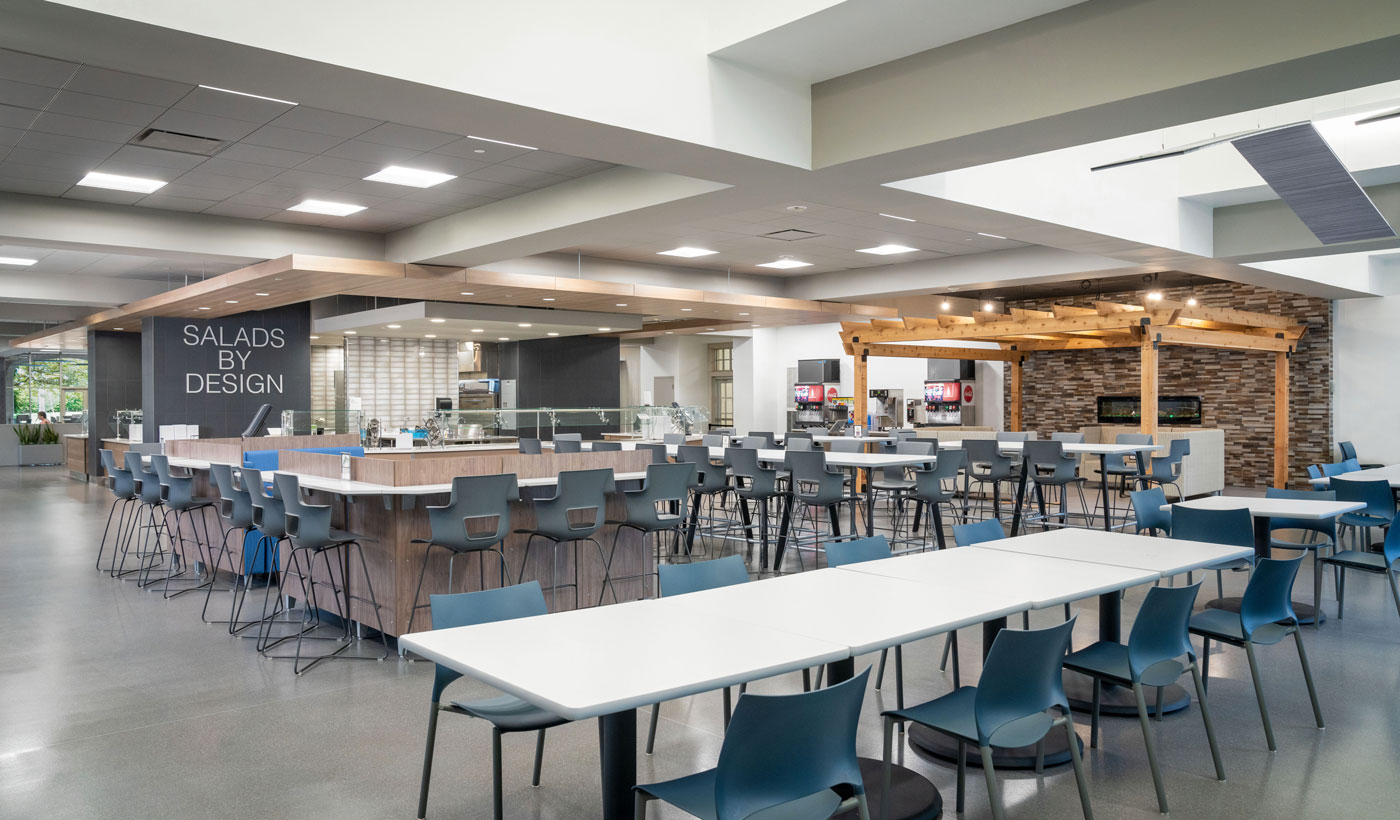 Project Details
Category
Keywords
Café
,
Cafeteria
,
CMR
,
Dining
,
Education
,
Higher Education
,
Interior Design
,
John Carroll University
,
Kitchen
,
Renovation
,
Student Center
Key Team Members
Ben Rantilla
Chitra Matthai
Carla Cremers