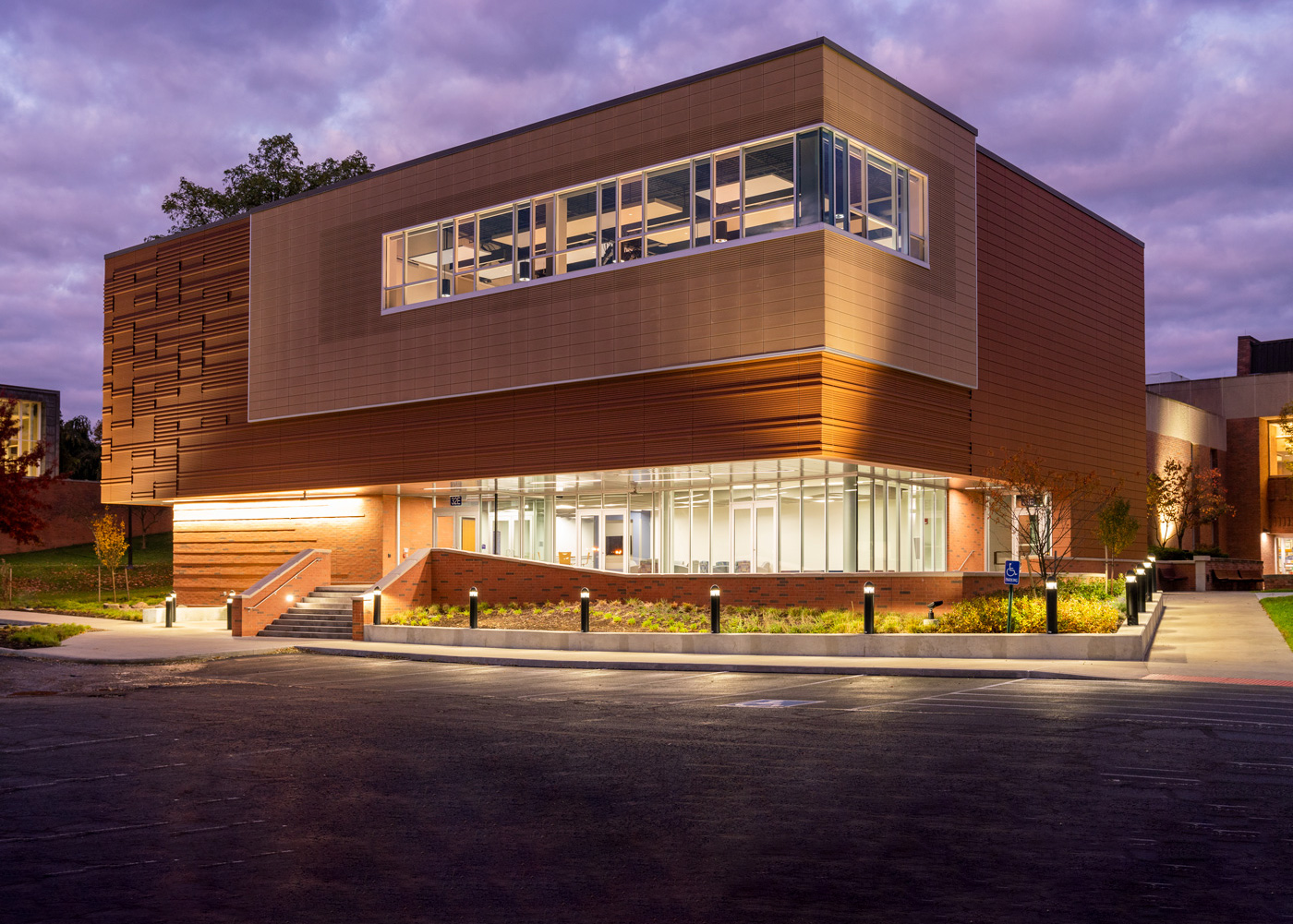 Kent State University
Fine Arts Building – Stark Campus
Advancing the Fine Arts – Building Design and Architecture
In order to support the growing needs of the music, visual arts and theater departments at their Stark Campus, Kent State University engaged Hasenstab Architects for its Fine Arts Building design project. The project included an addition and renovation to the existing building.
Kent State Stark's music technology program is one of the fastest-growing degree programs on campus, attracting students from around the world. Therefore, many of the expansion and renovation efforts focused on enhancing the program. One highlight was new introductory and advanced level live recording studios with control rooms and isolation booths. Prior to the new space, students had to go off-campus to use recording studios. The new space gives students experience with leading-edge technology to better prepare them for a highly competitive job market.
The Fine Arts Building design provides a new tiered recital hall for concert band, choir and ensembles, as well as more than a dozen group and individual practice rooms. Additional spaces include a piano lab, music theory and musicology classrooms, offices and a study lounge for students with movable furniture to encourage creative collaborations.
Improvements for the art department were also addressed during expansion and renovation. One of the priorities was enhancing the sculpture facilities. A dust collection system was incorporated in the sculpture studio to boost air quality. An exterior production area was created to give students the opportunity to sculpt in the open air while simultaneously allowing people to view work in progress from outside.
The art department also features two new interior art gallery spaces, an area for collaboration, a faculty lounge, a conference room, and shared office space for adjunct professors. Additionally, ceramics and welding labs were upgraded.
The project also focused on the needs of the university's thriving theater program. A new studio theater was created for instruction and performances, along with a new sound and lighting classroom and areas dedicated to costume design. A new, multi-use rigging system in the auditorium provides additional performance space for the department. Modifications for ADA compliance were also part of the design to allow access to all areas of the theater.
The Fine Arts Building expansion and renovation project significantly enhances opportunities for students to learn, share and collaborate. Whether majoring in music technology, art or theater, students have access to state-of-the-art technology and creative tools at Kent State University Stark Campus to fuel their ability to create with impact. As one of the leading architects in Ohio, Hasenstab Architects is proud to design environments that enrich students' education.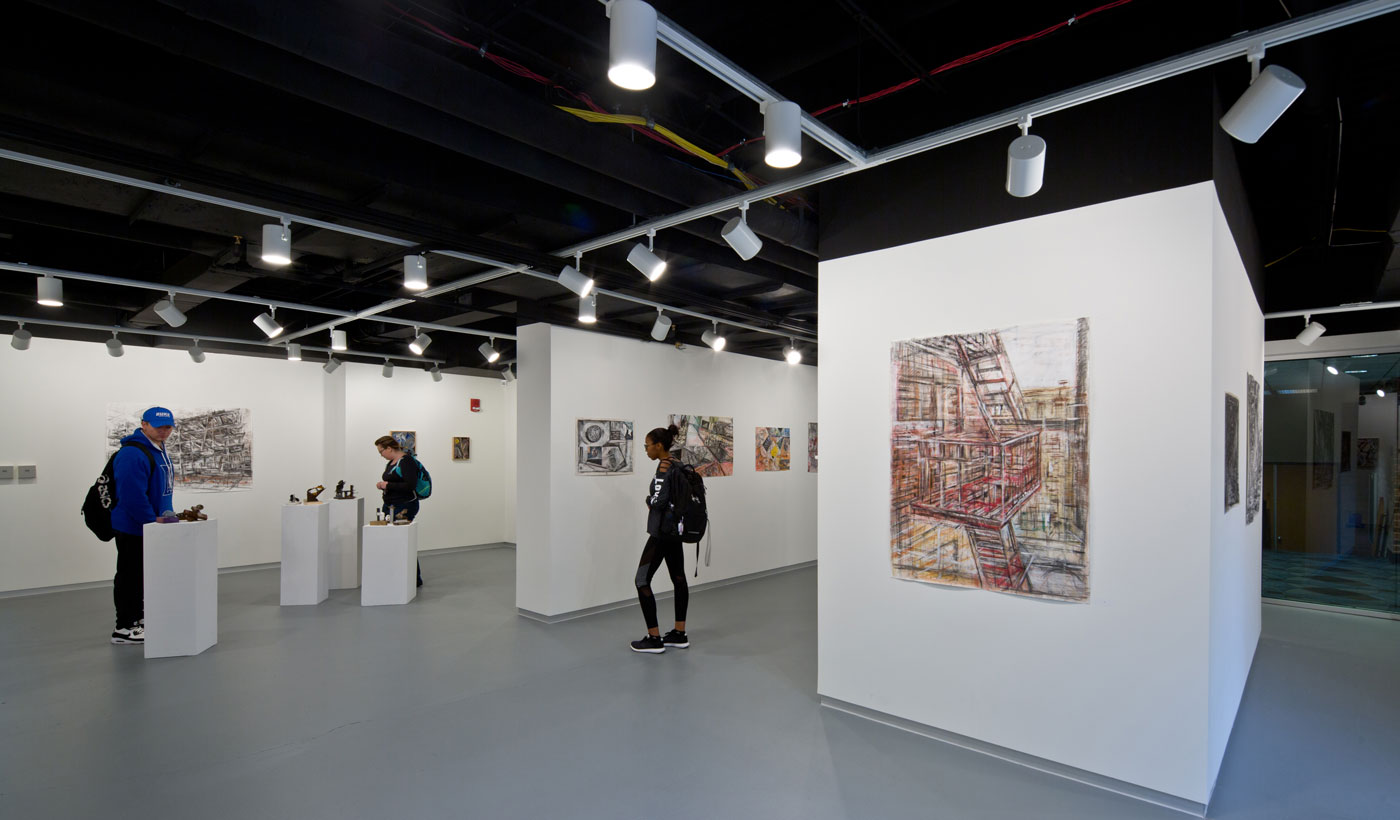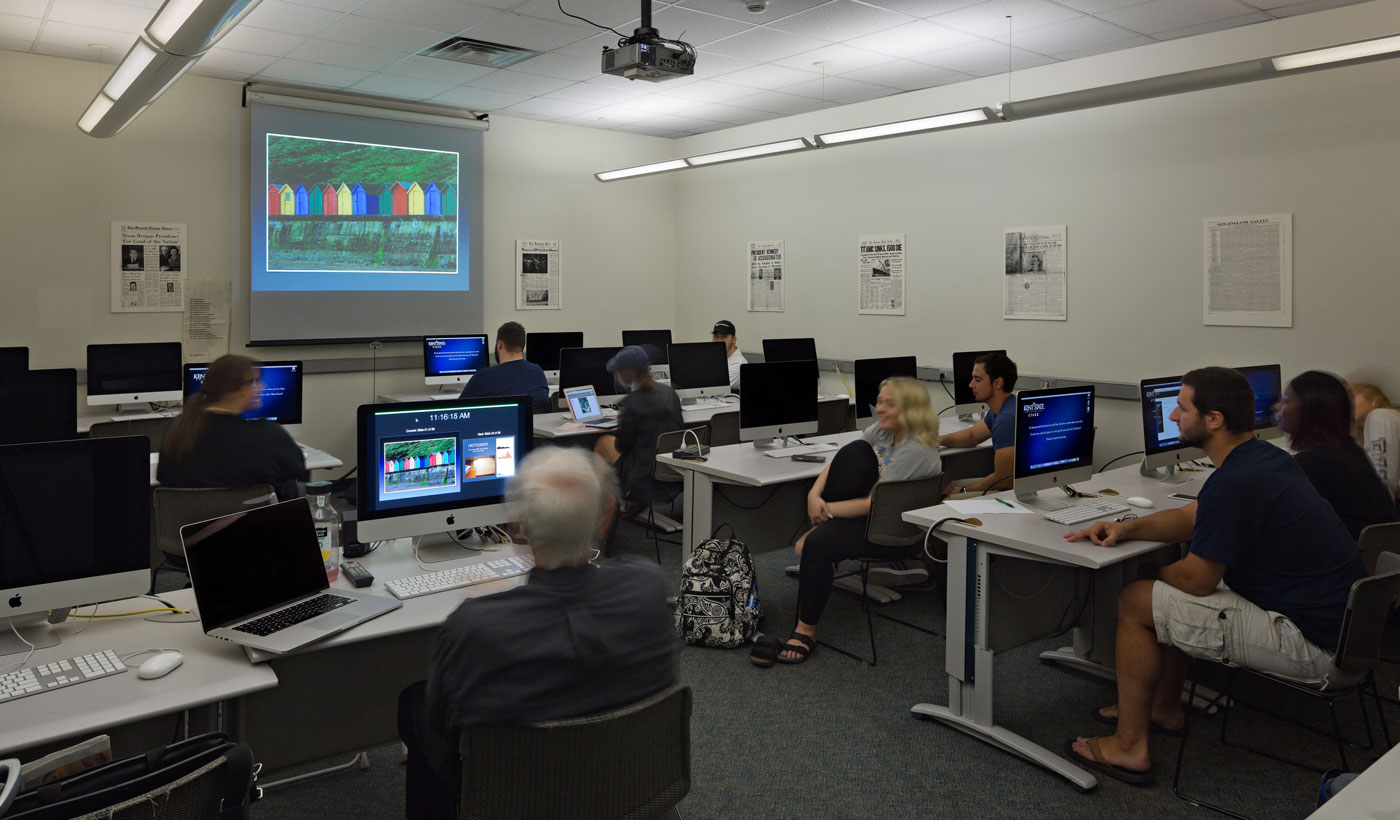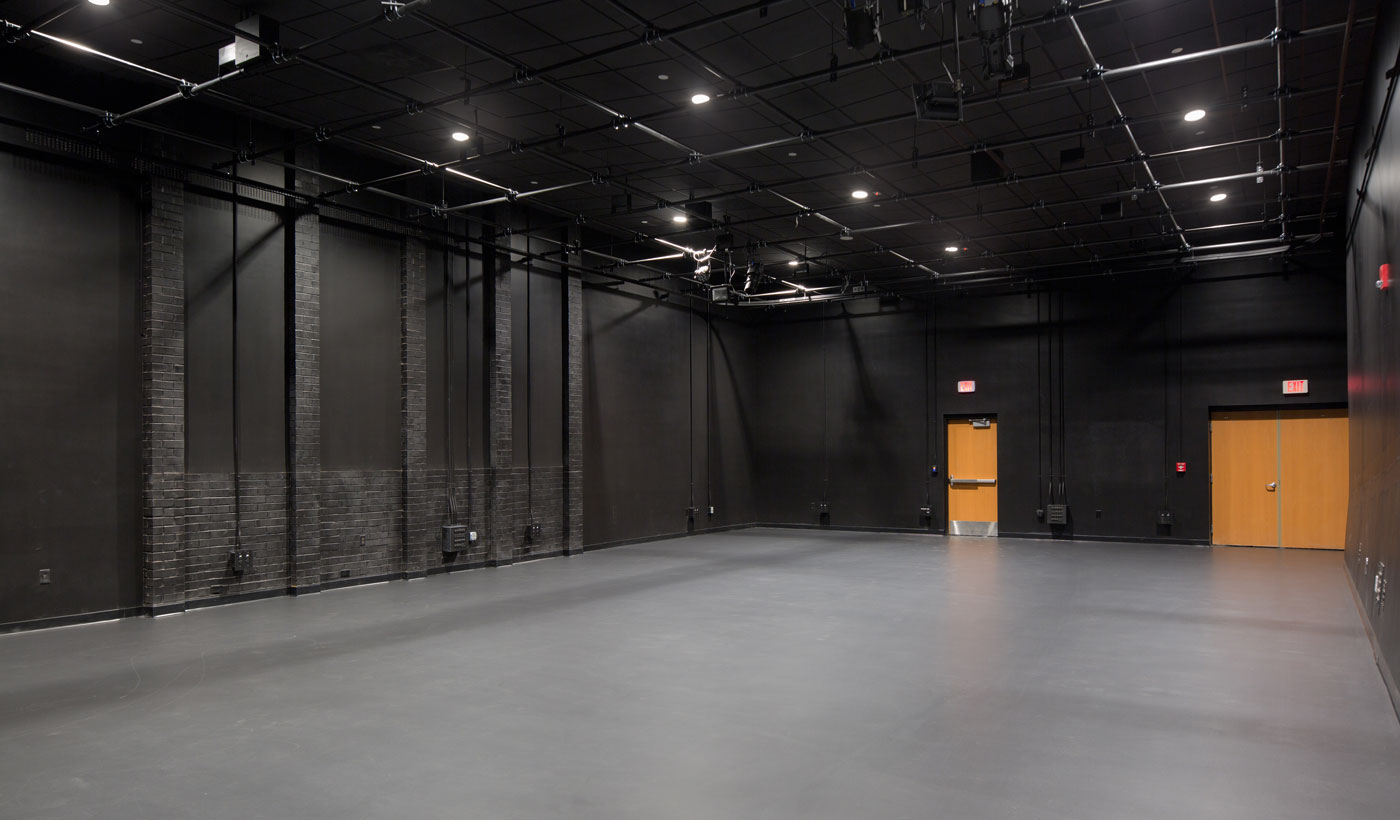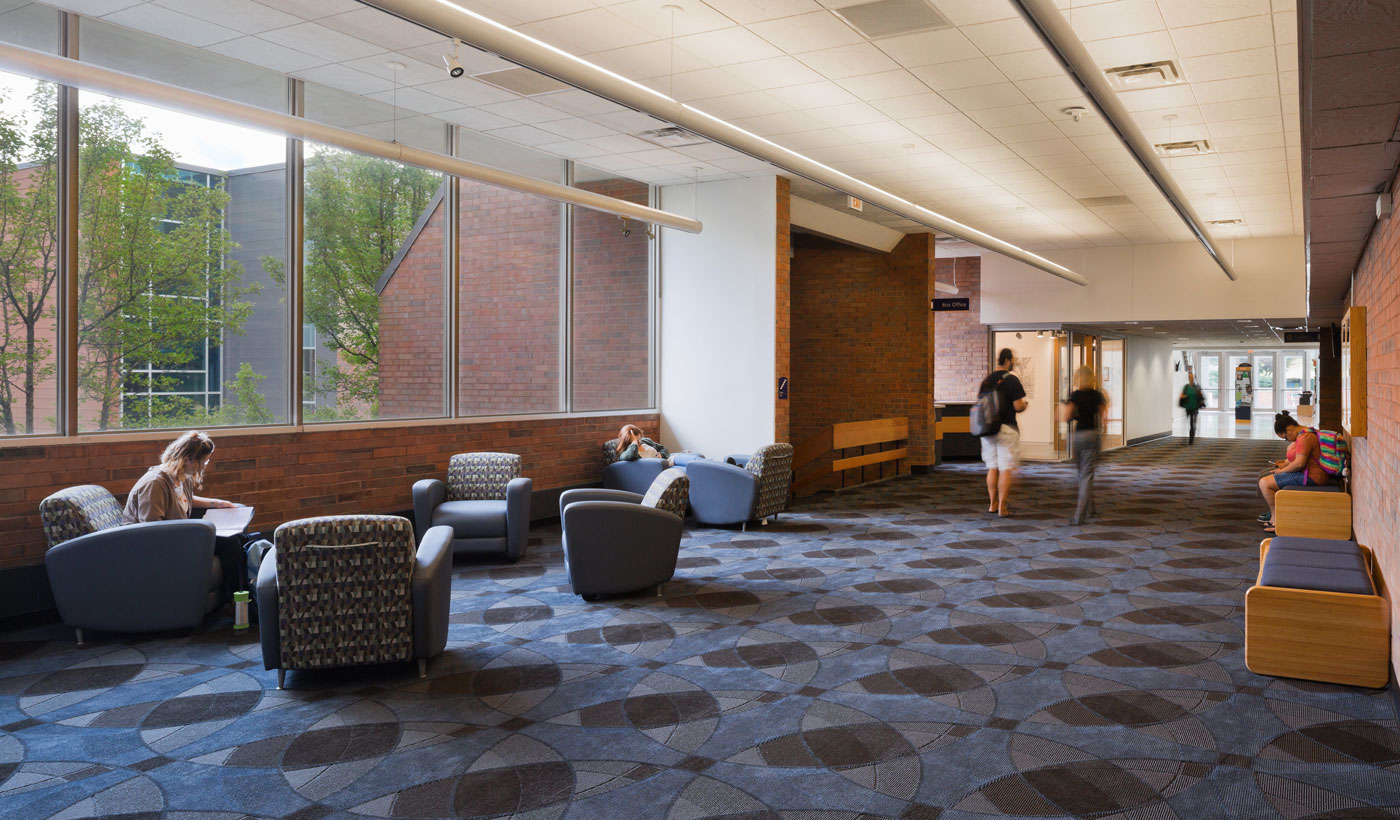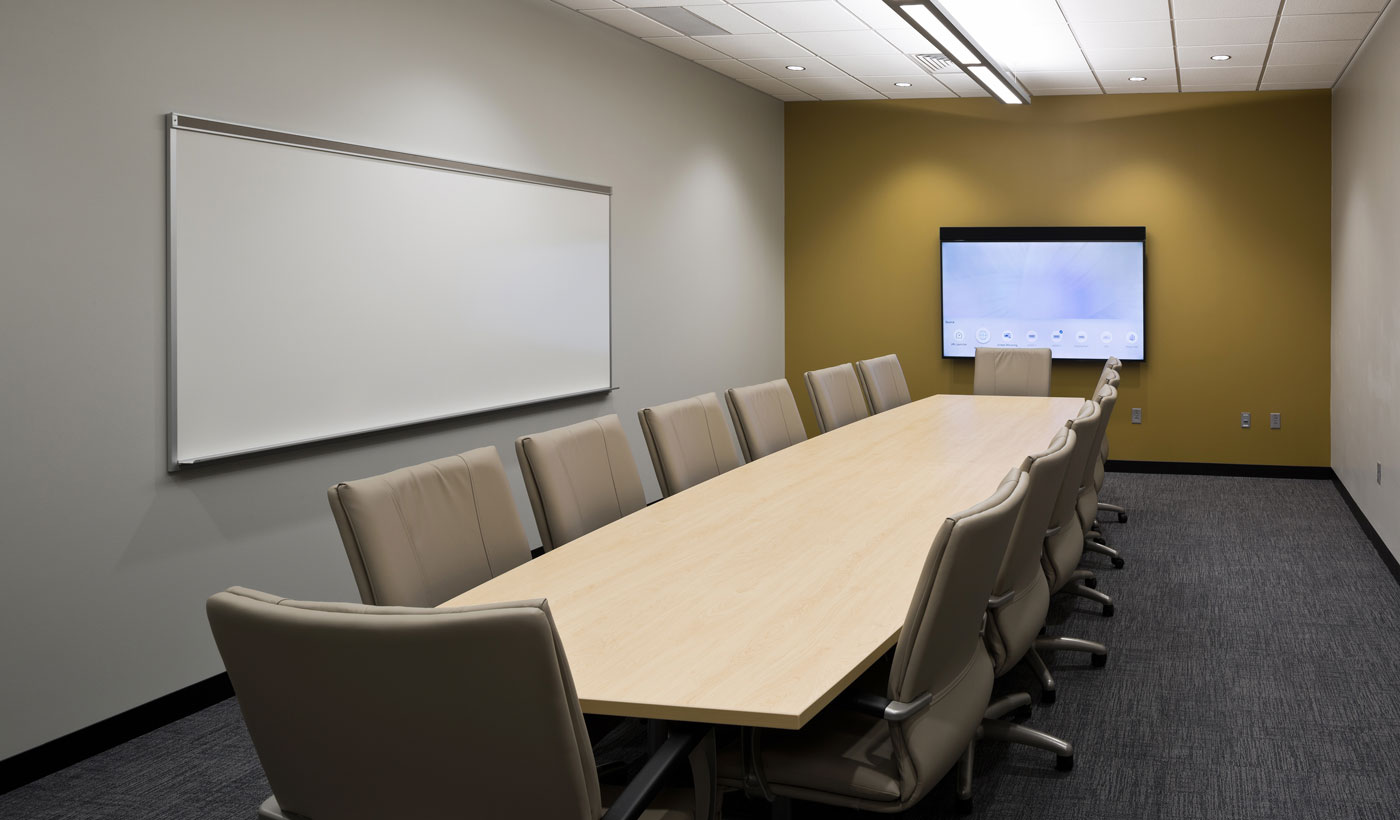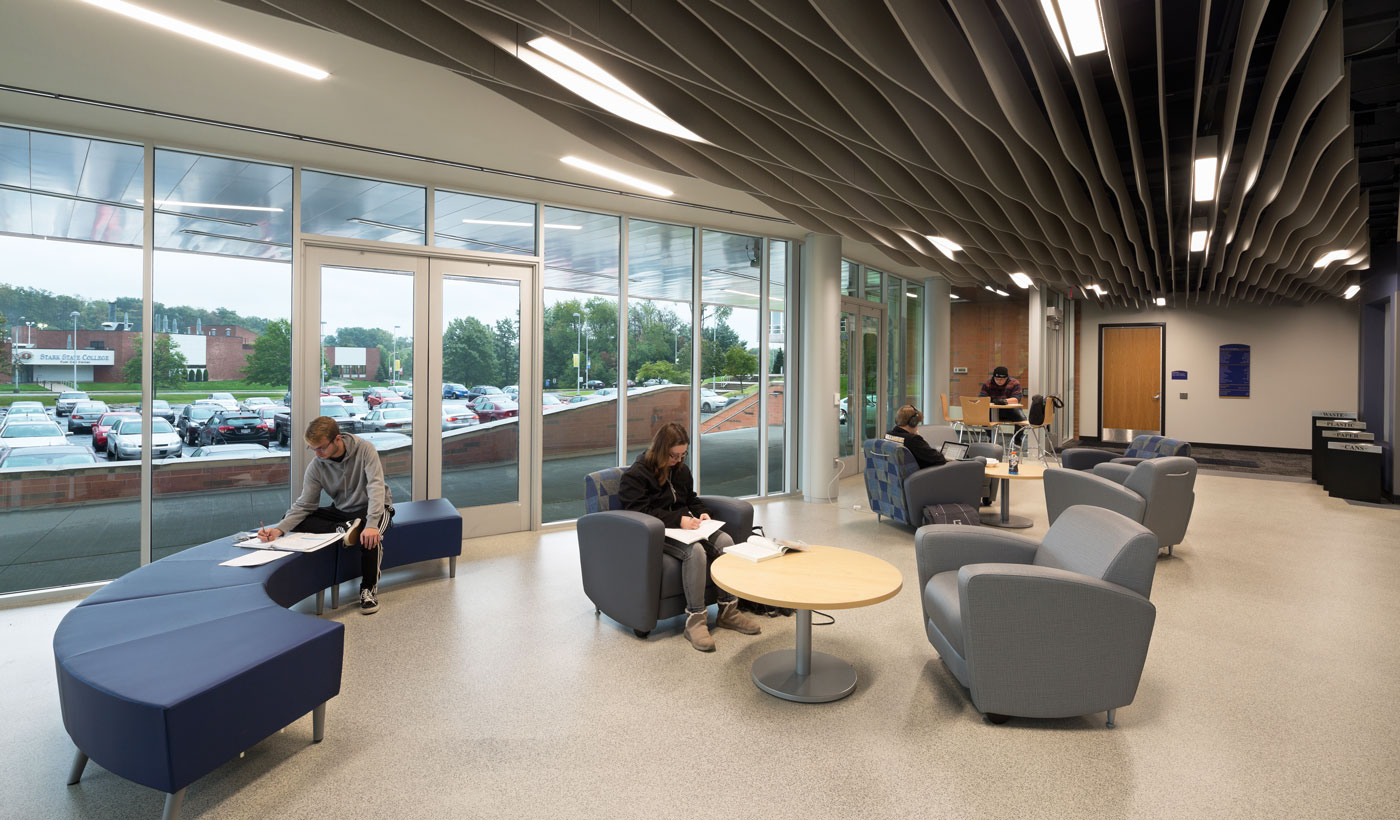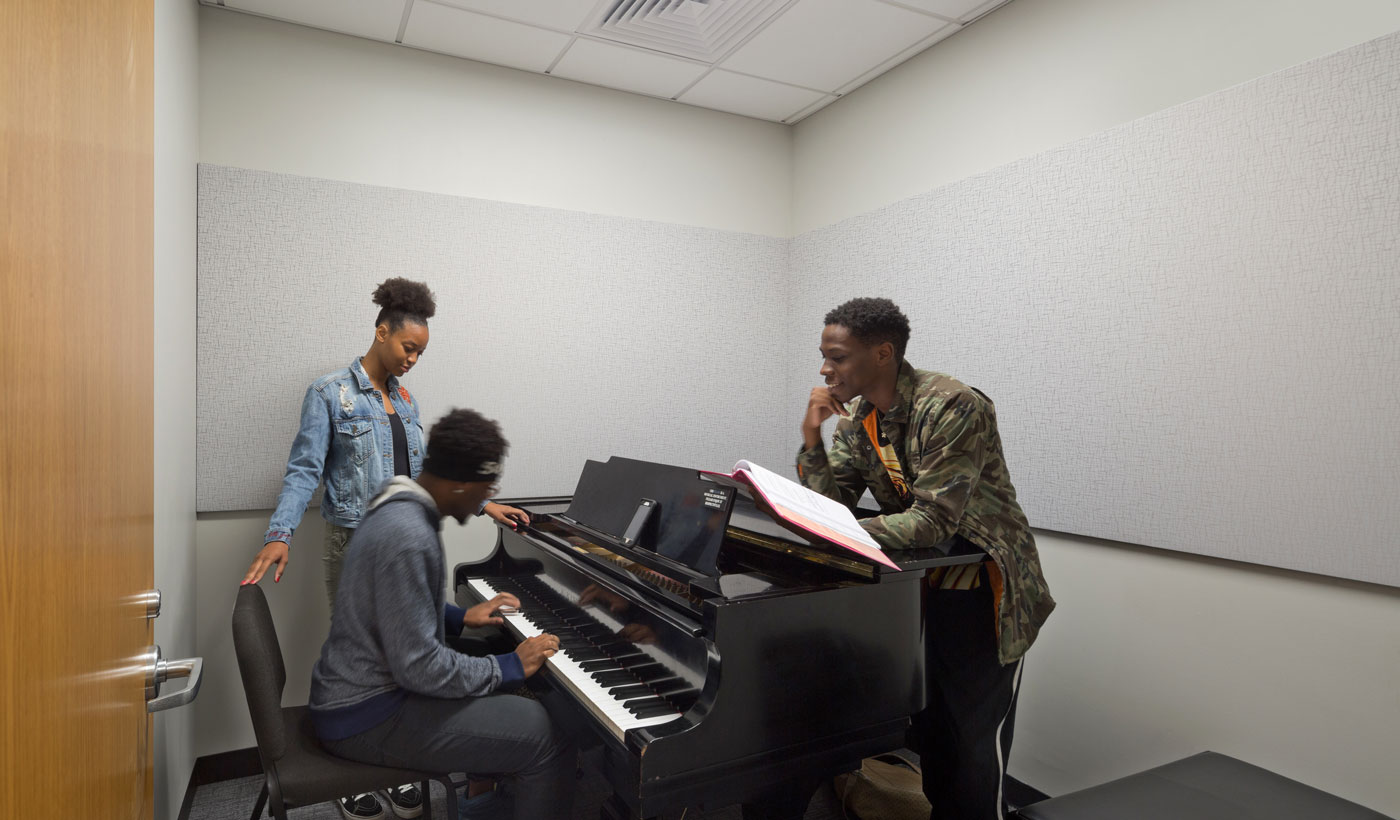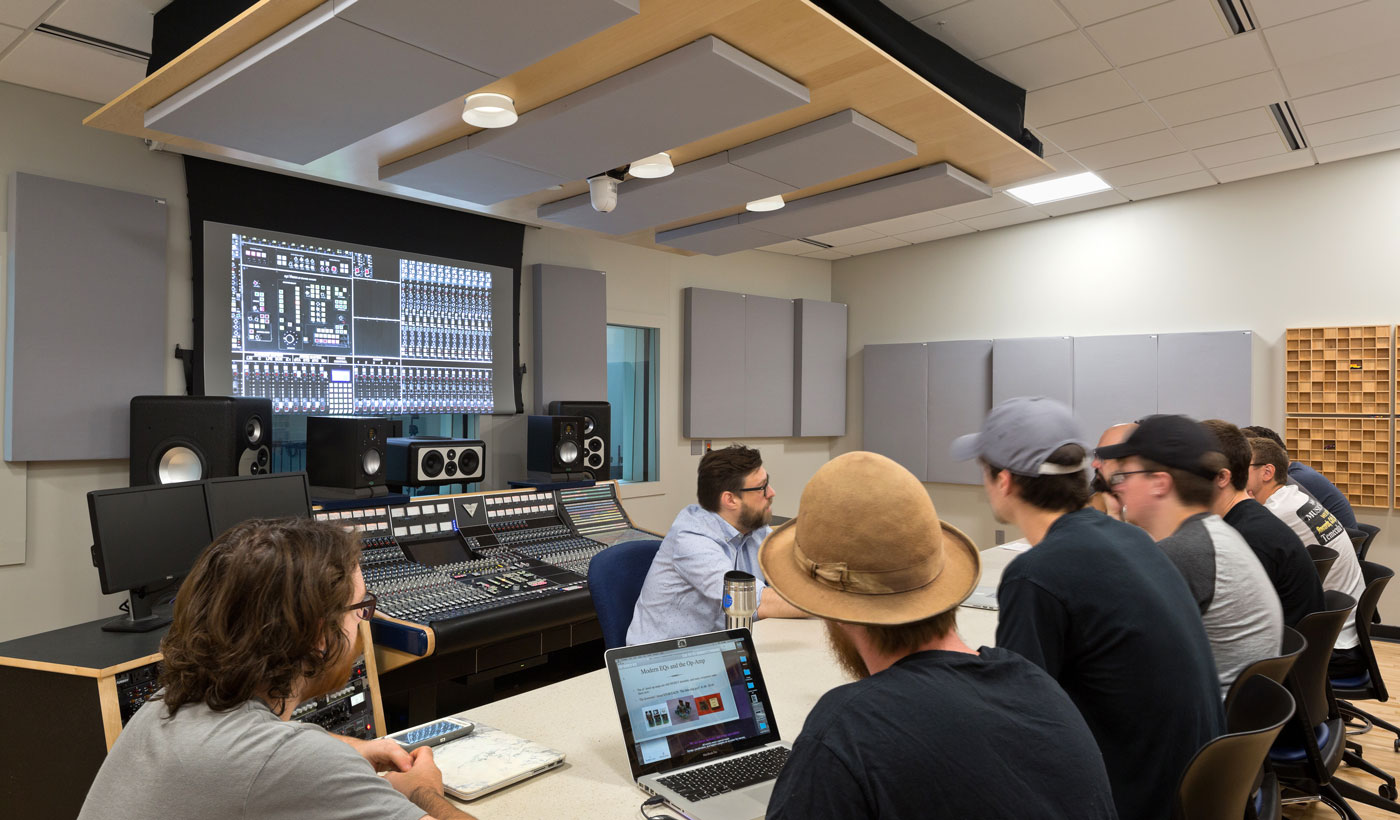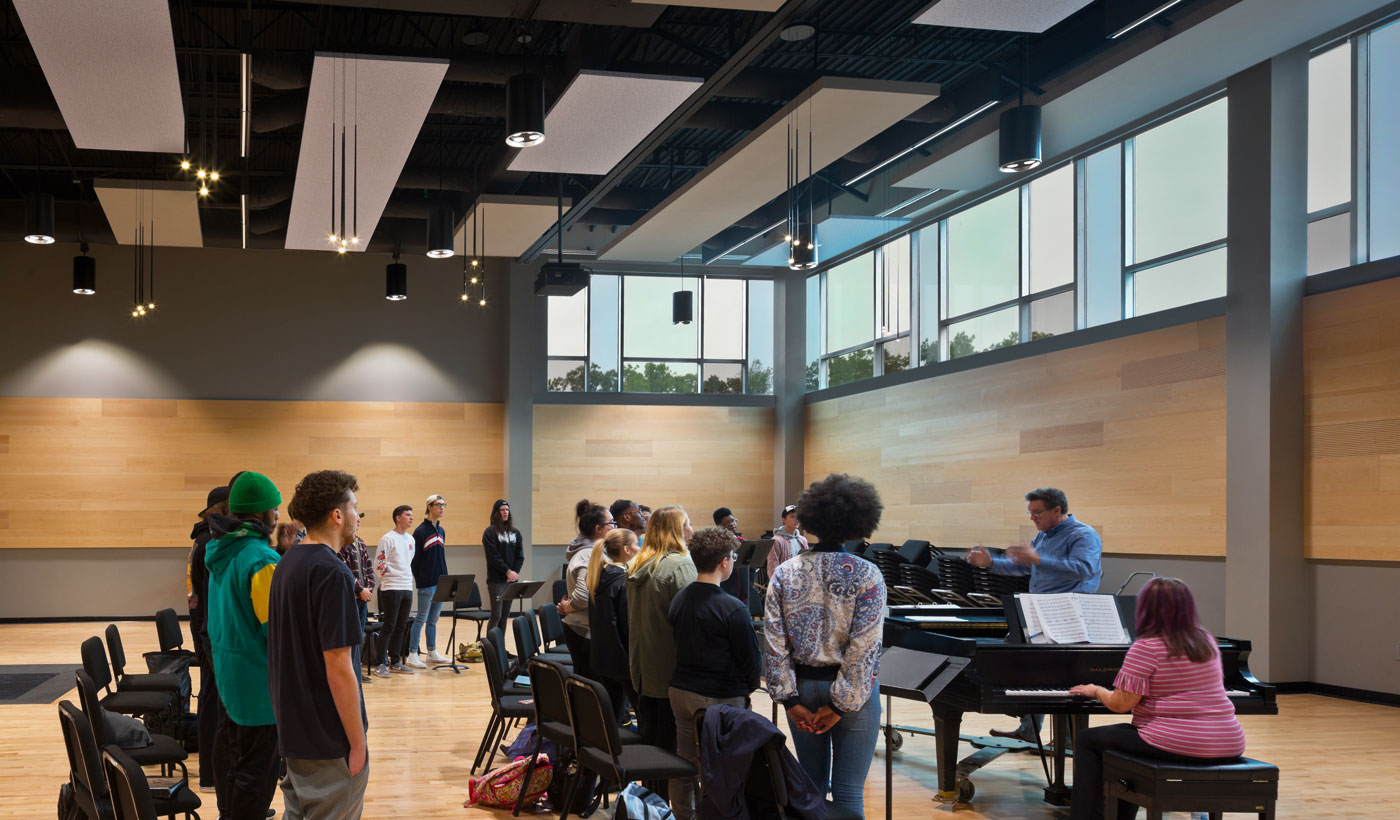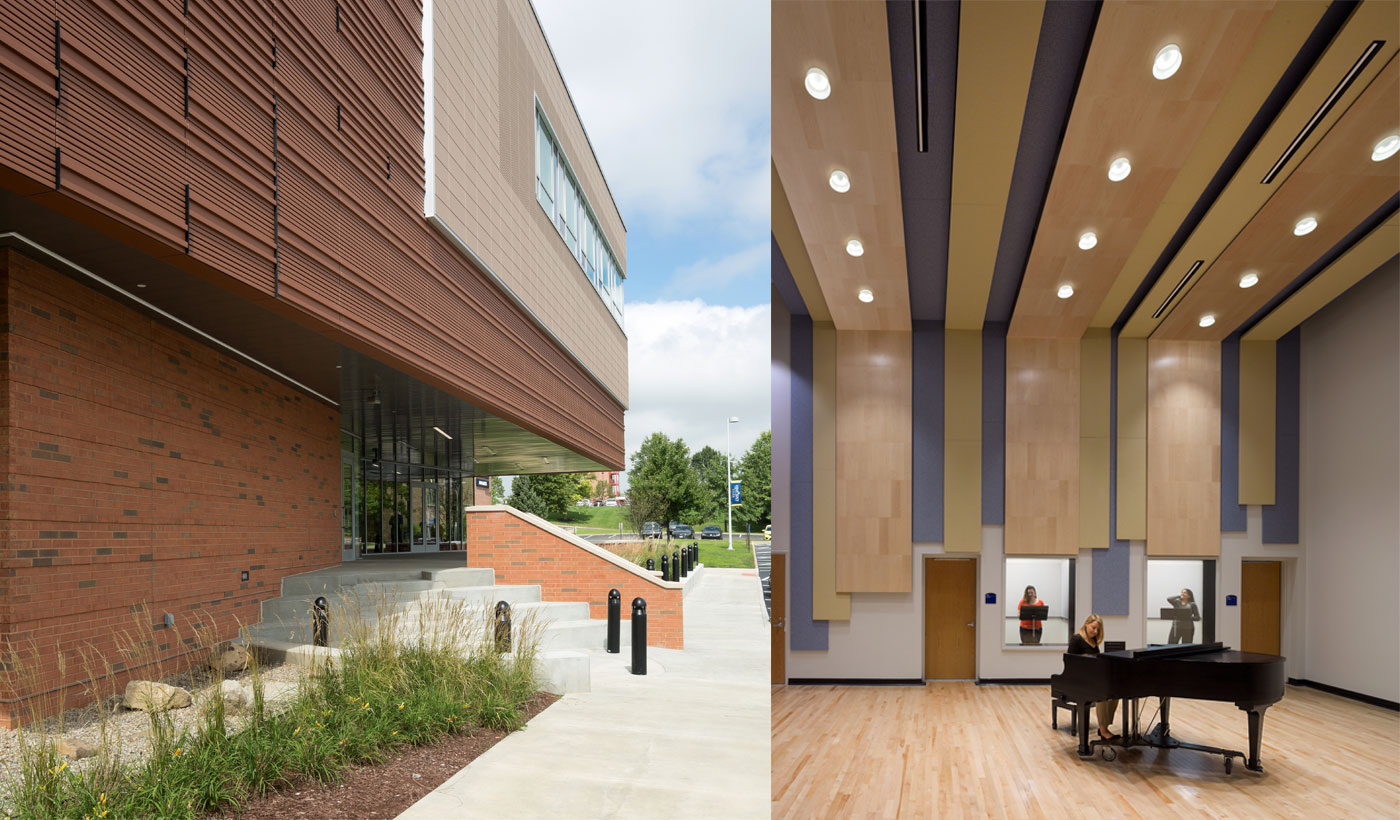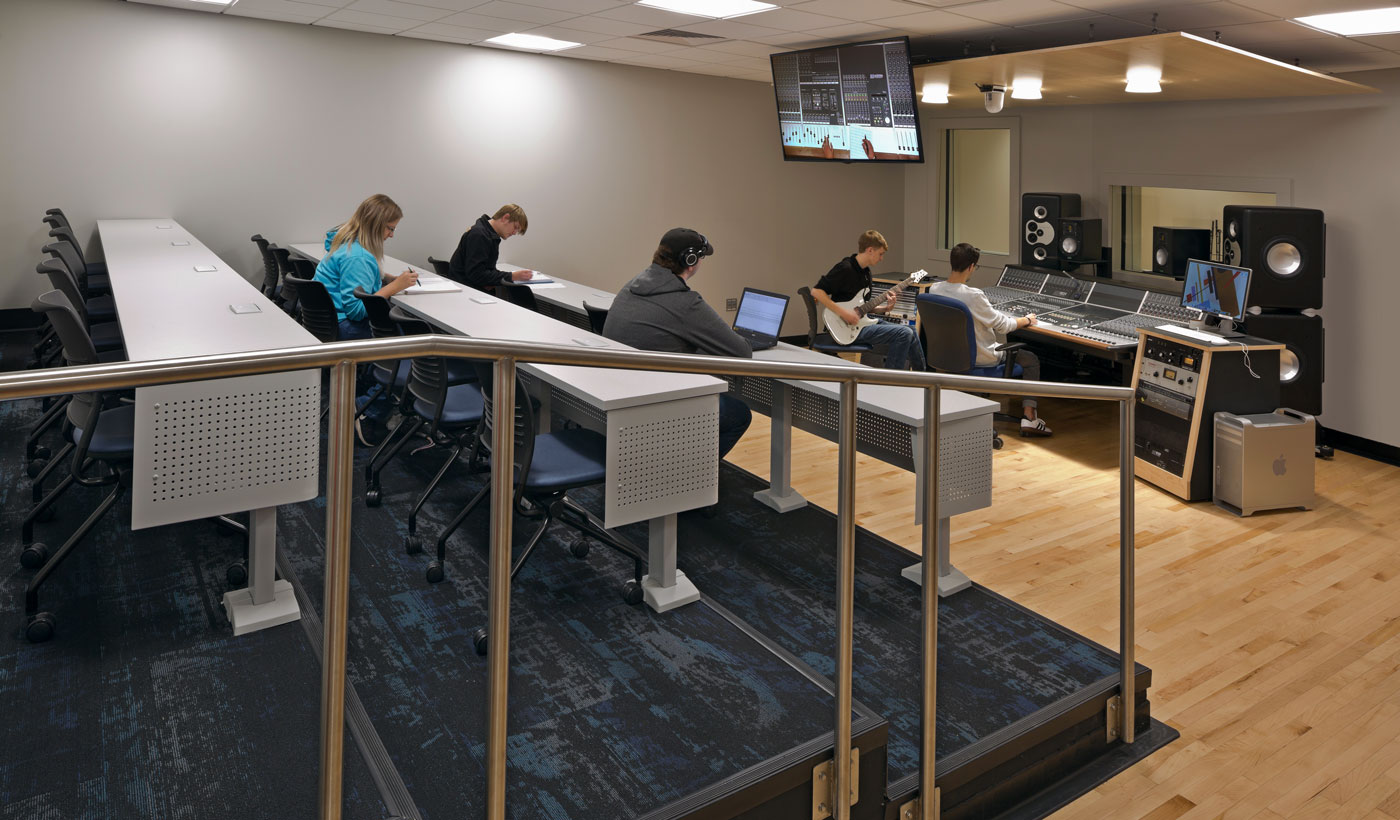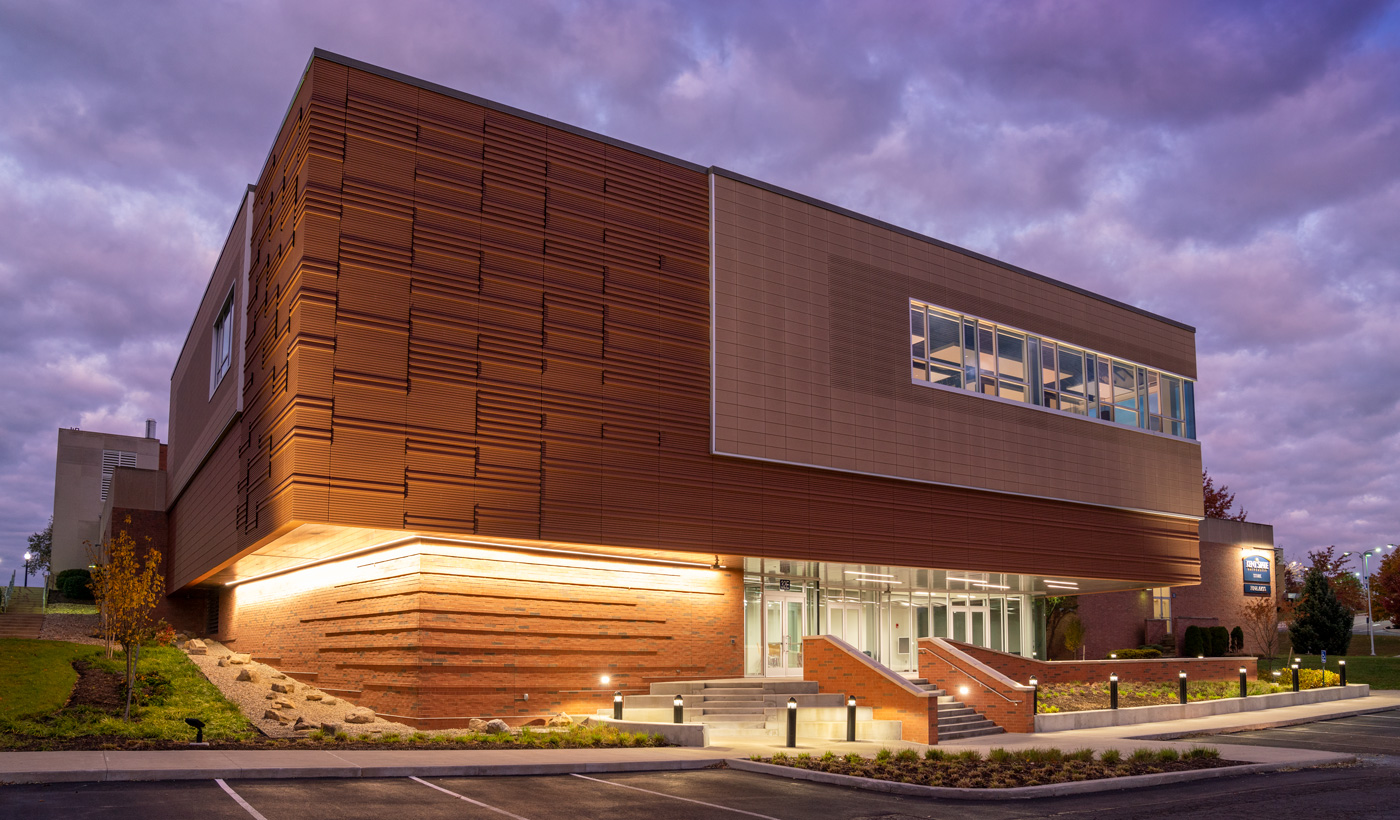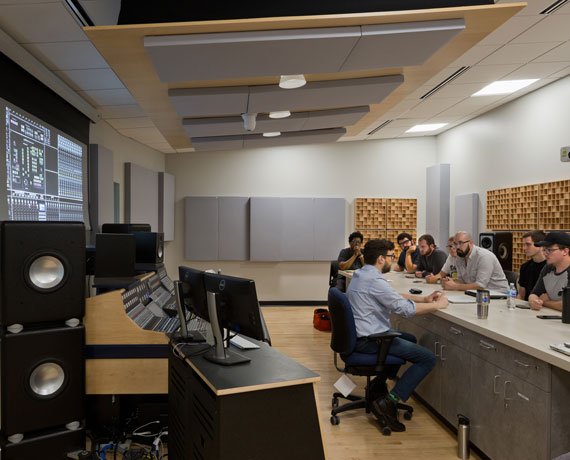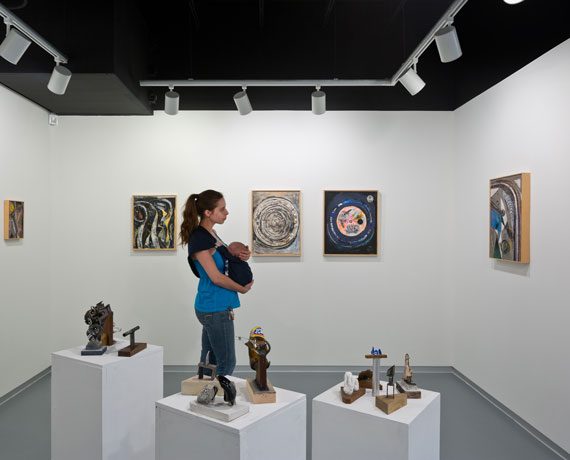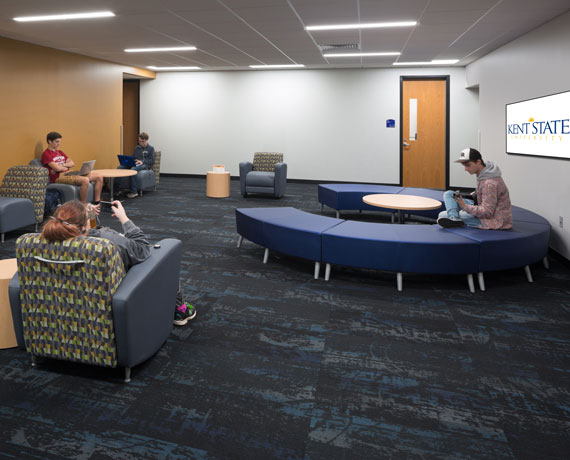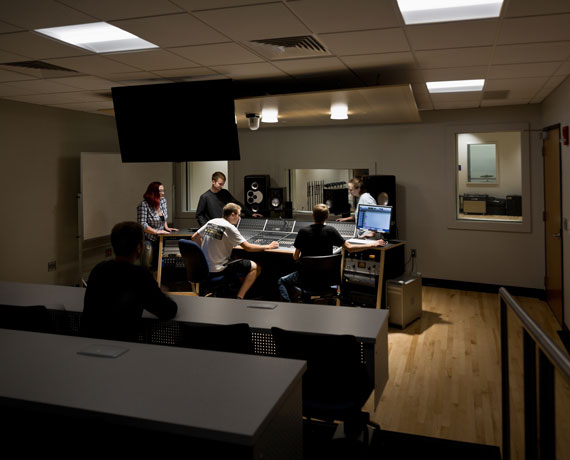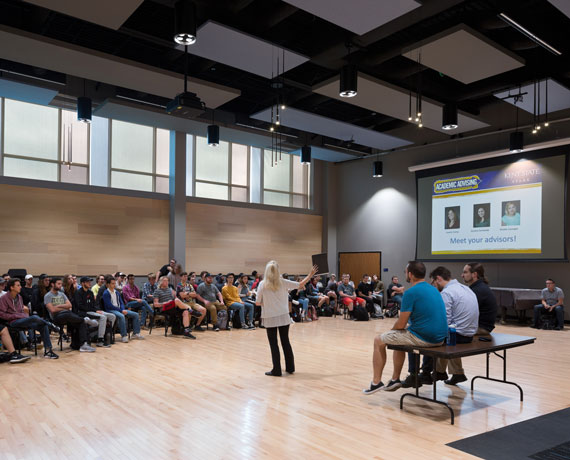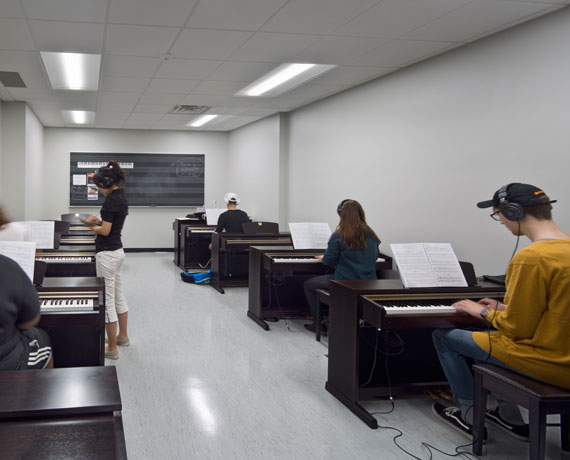 Project Details
Category
Awards
2019 AIA Akron Design Awards – Citation Award
Keywords
Key Team Members
Brian Miner
Ben Rantilla
Chitra Matthai
Amber Duco
Ben Grow
Rose Grow
Paul Kilgore