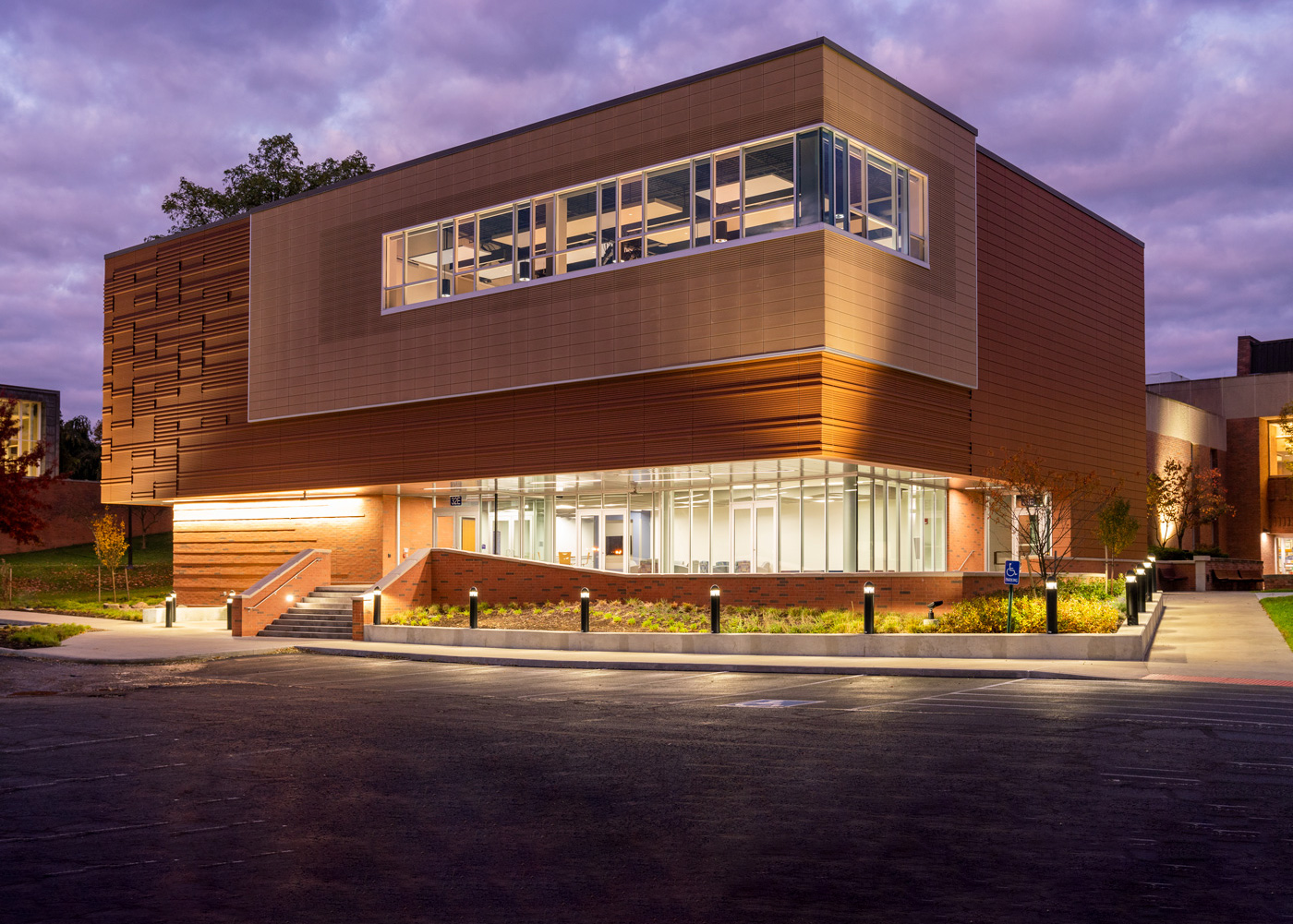 Kent State University
Fine Arts Building – Stark Campus
In order to support the growing needs of the music, visual arts and theater departments at Kent State University Stark Campus, Hasenstab Architects designed an addition, as well as renovations, to the existing Fine Arts building.
The music department includes introductory and advanced level live recording studios with control rooms and isolation booths. The music department also includes practice rooms, a piano lab, music theory and musicology classrooms, a tiered concert band practice space, percussion ensemble space, offices and a student lounge.
The art department in the Fine Arts building features a new gallery, collaborating area, faculty lounge, conference room and shared office space for adjunct professors. Additionally, ceramics, sculpture and welding labs were upgraded.
A new studio theater was created for instruction and performances with a costume lab and dedicated storage.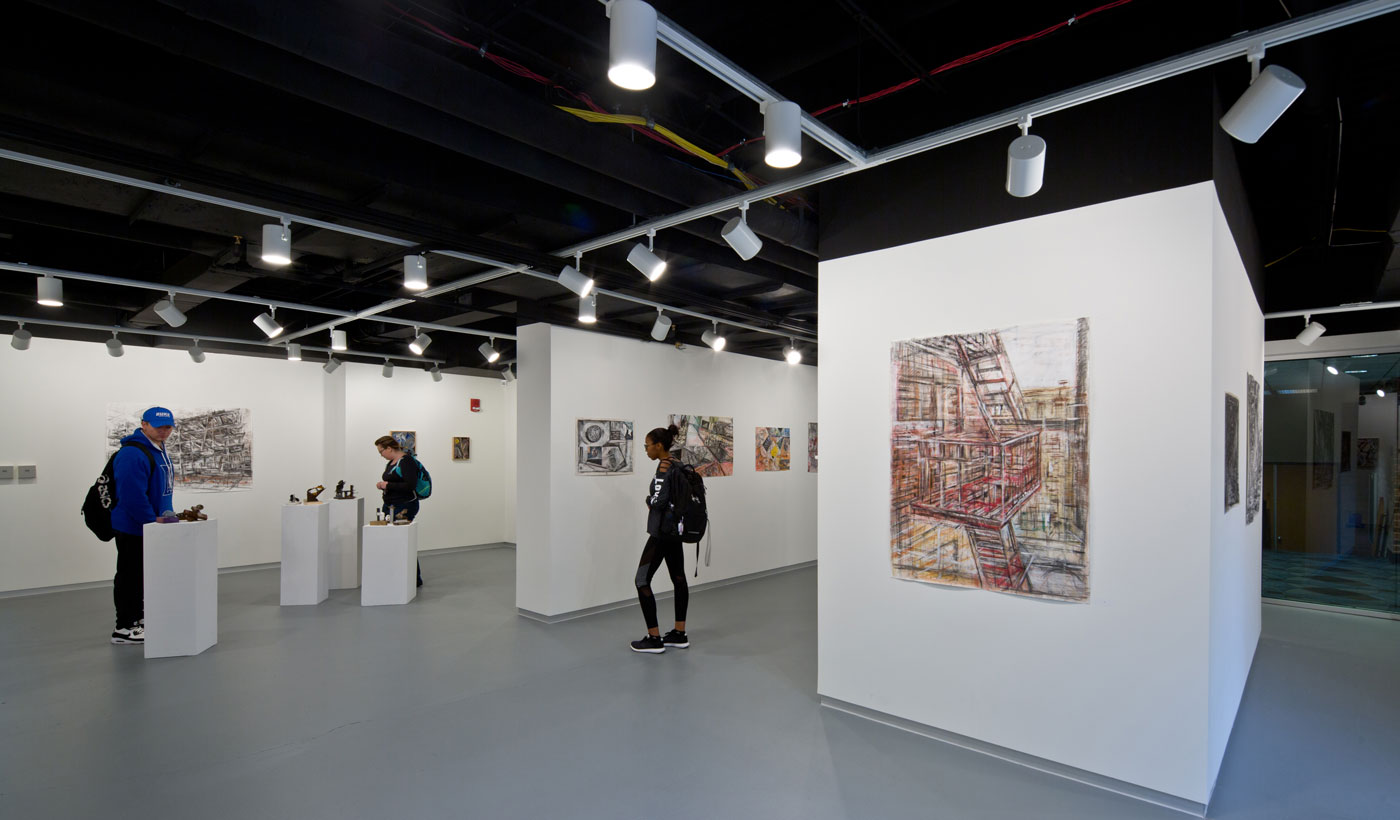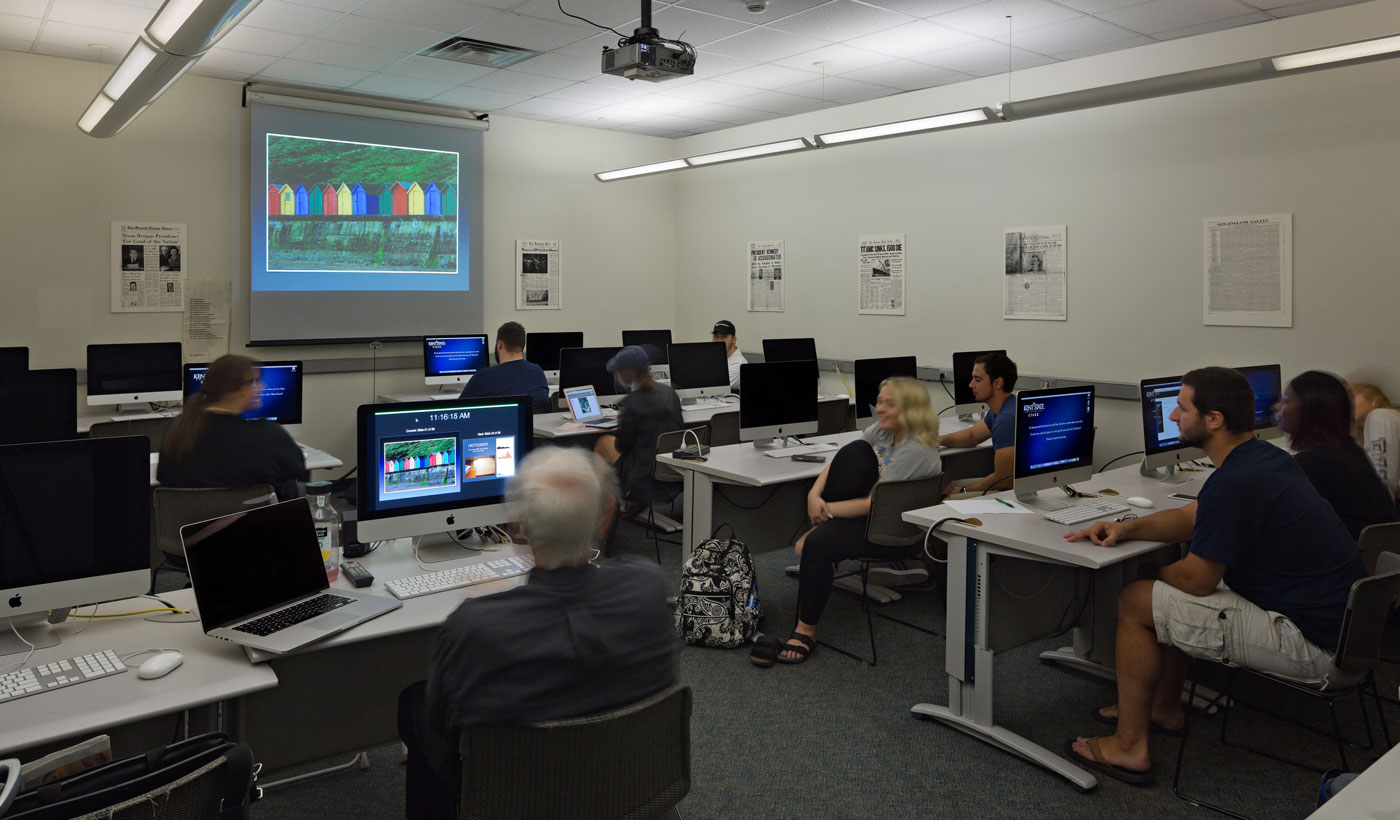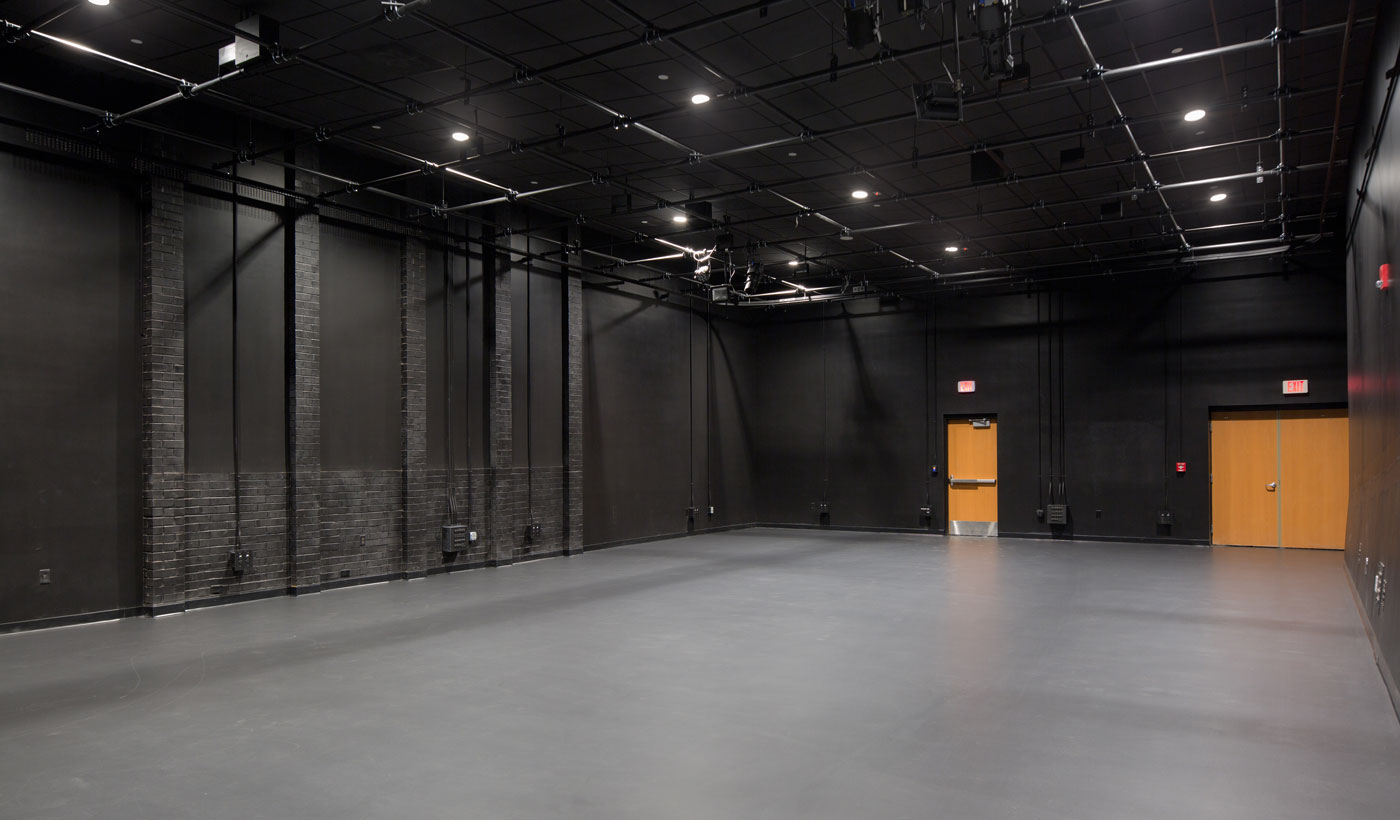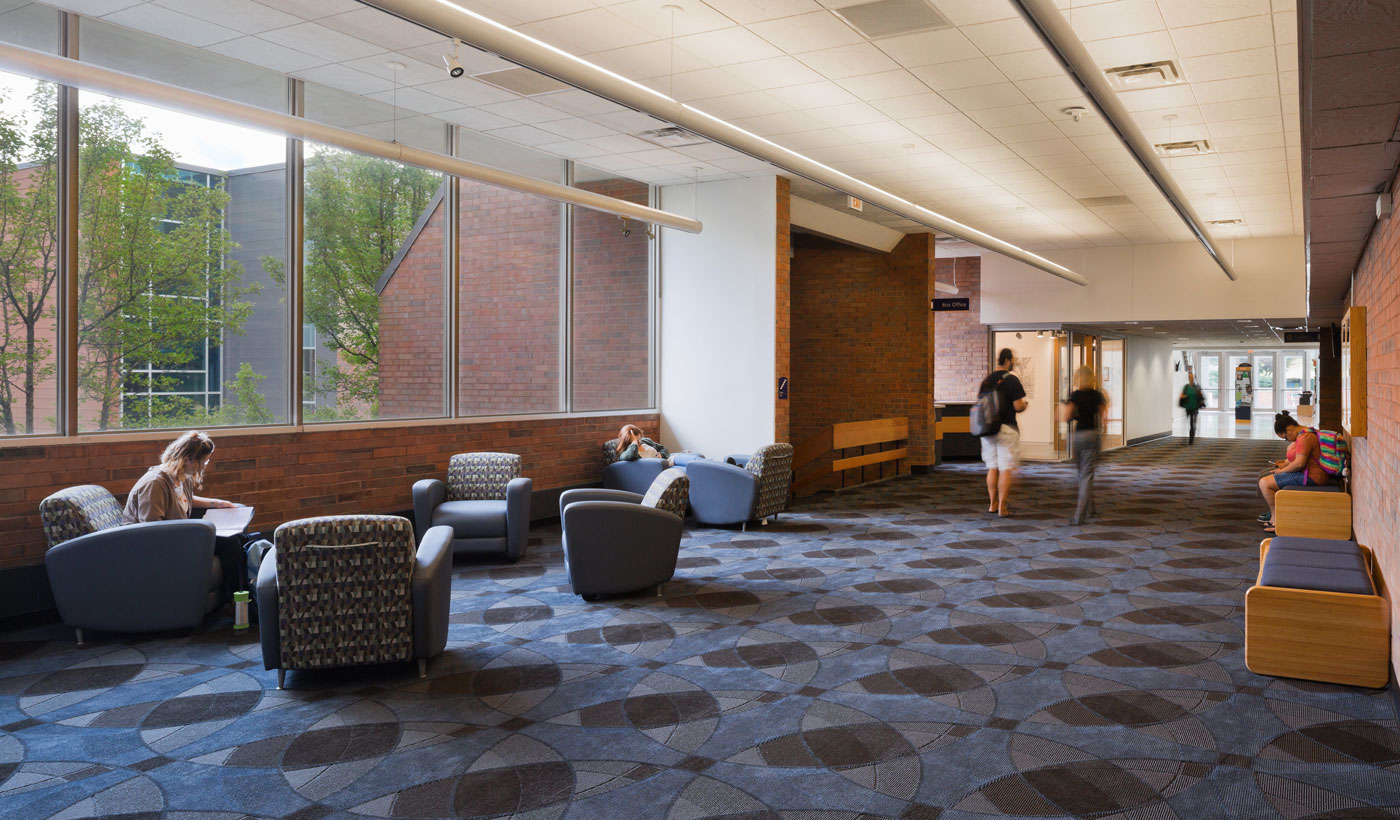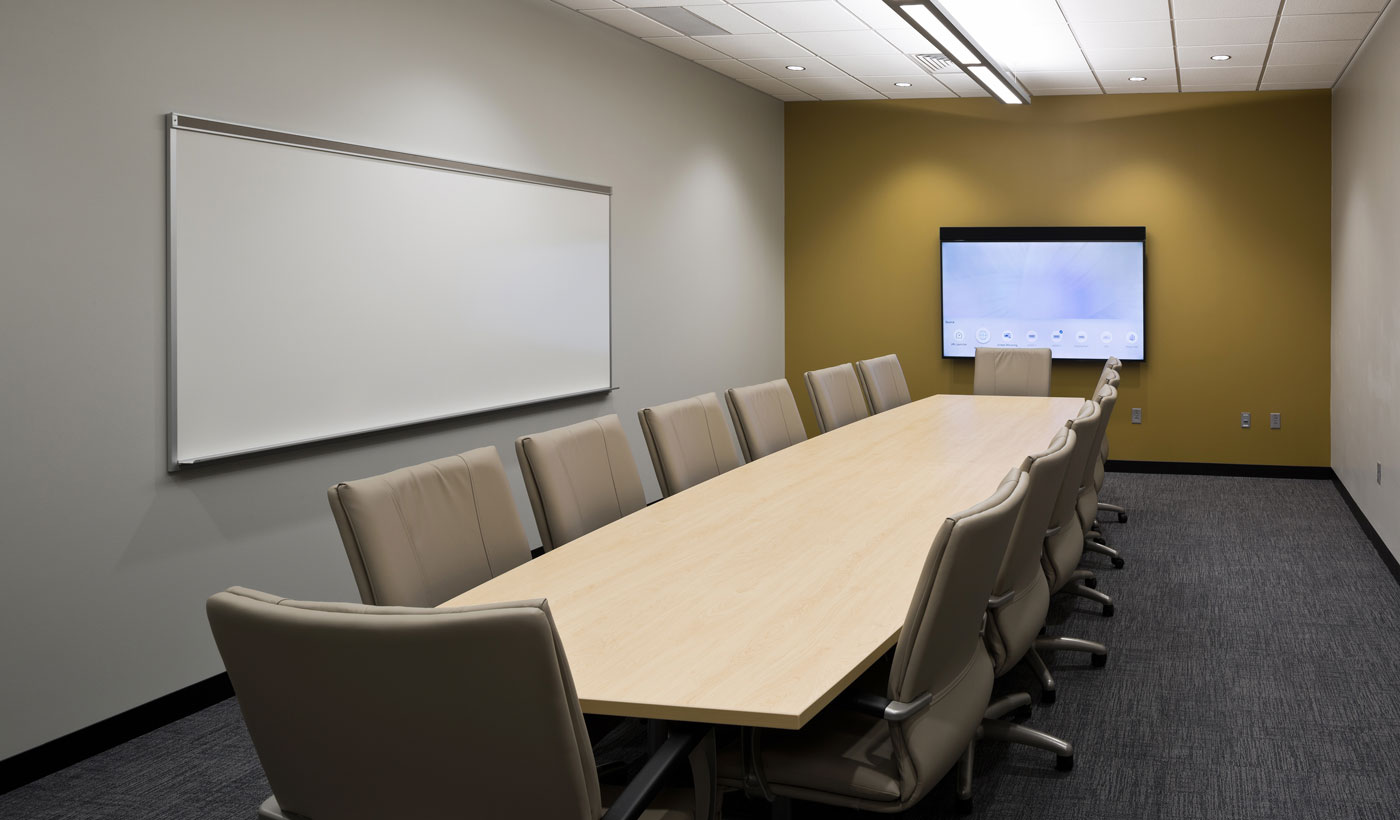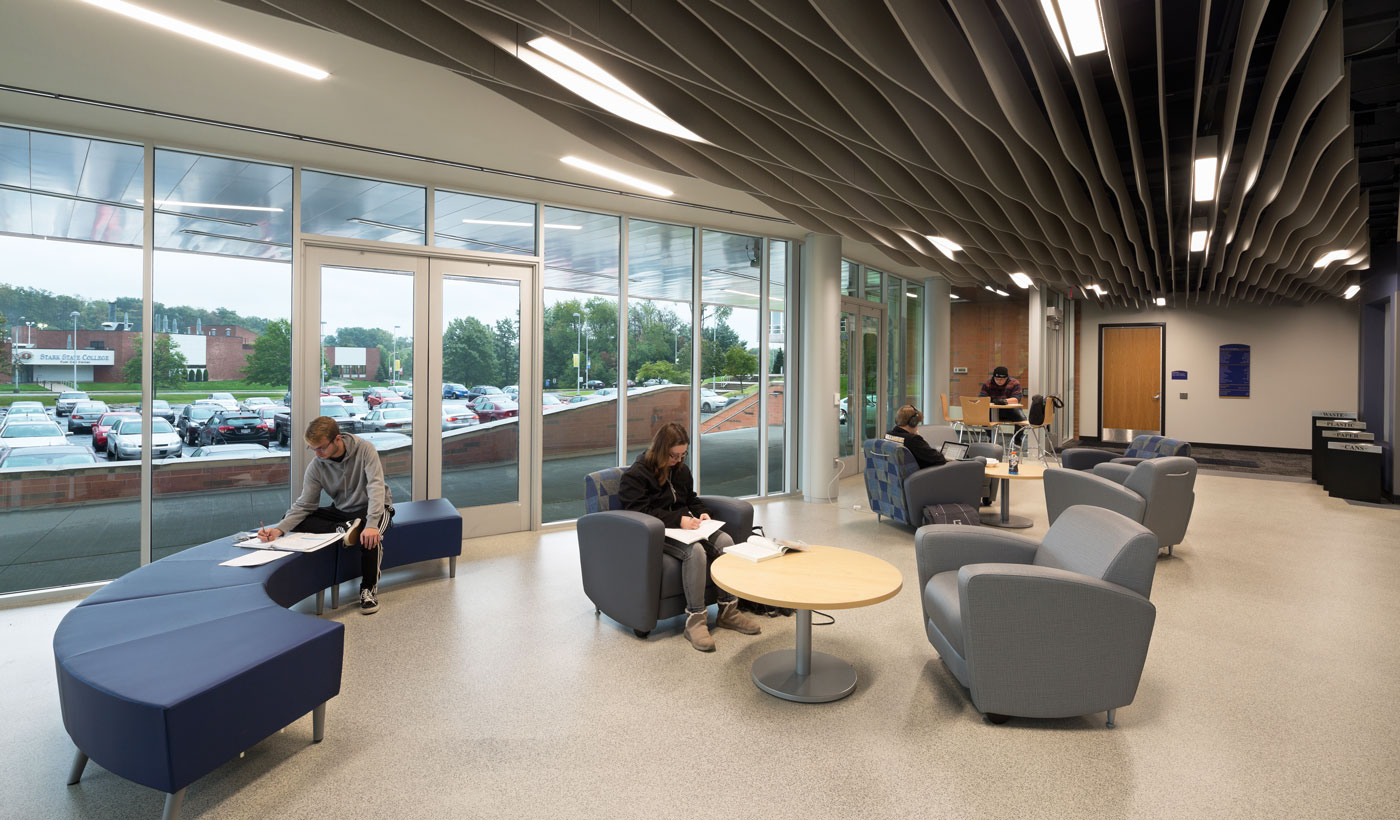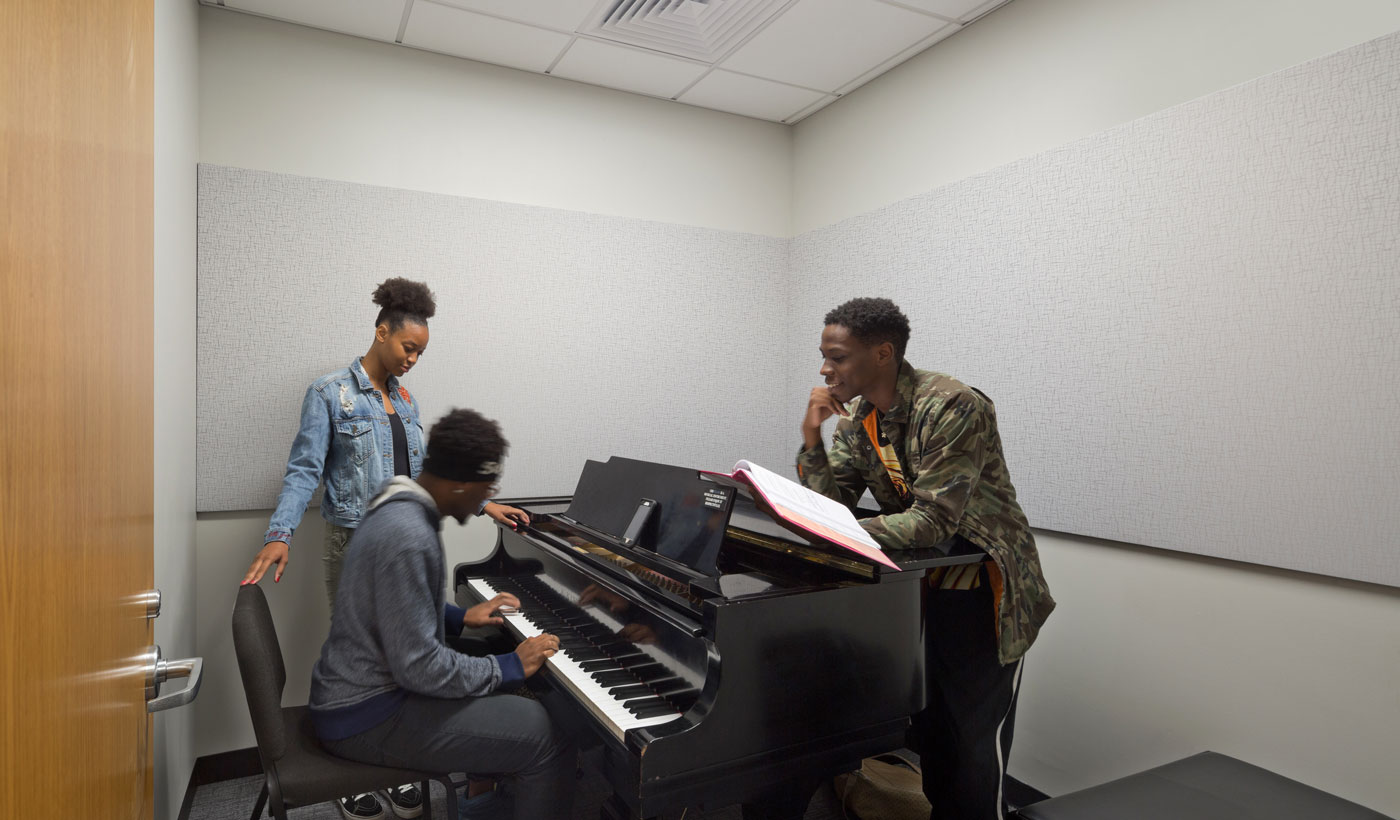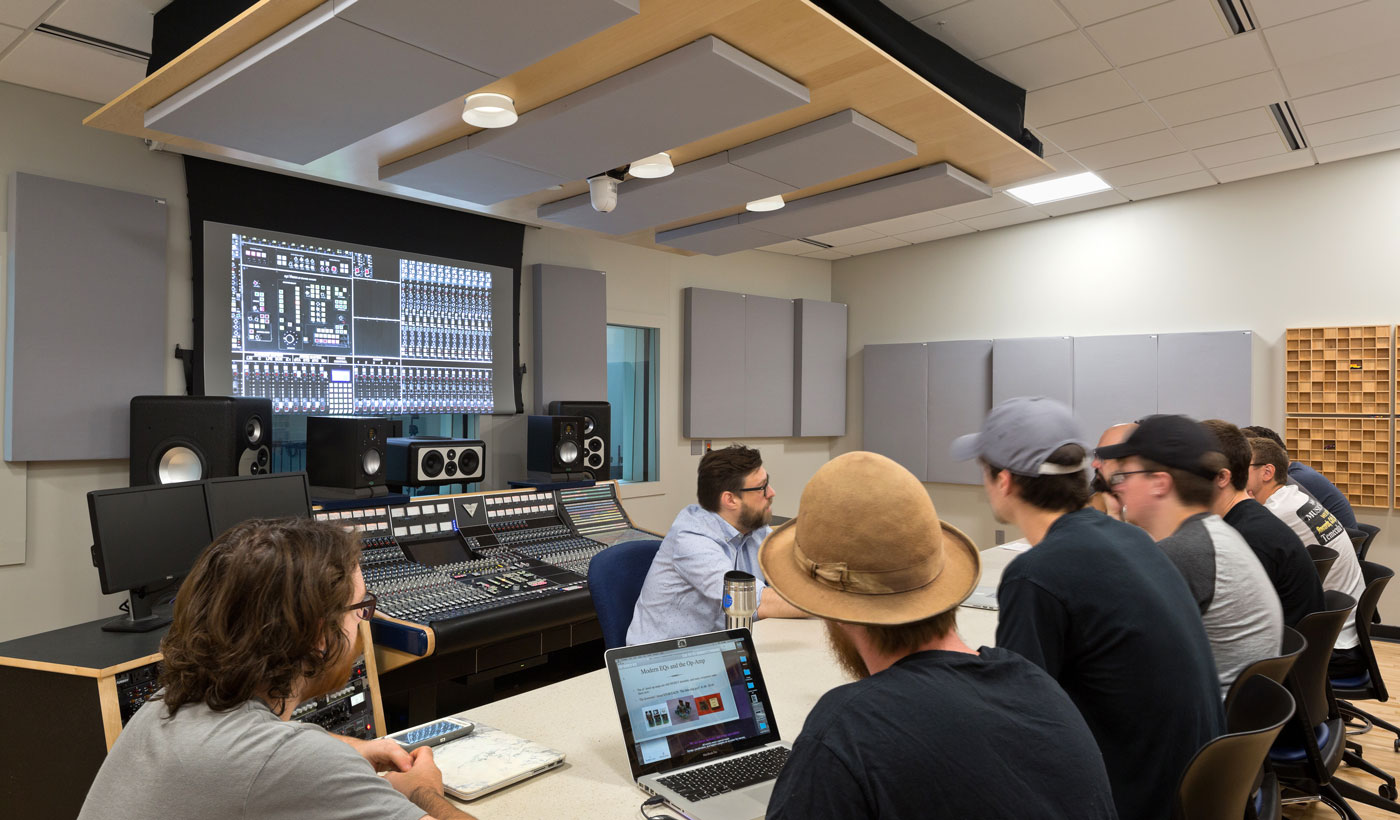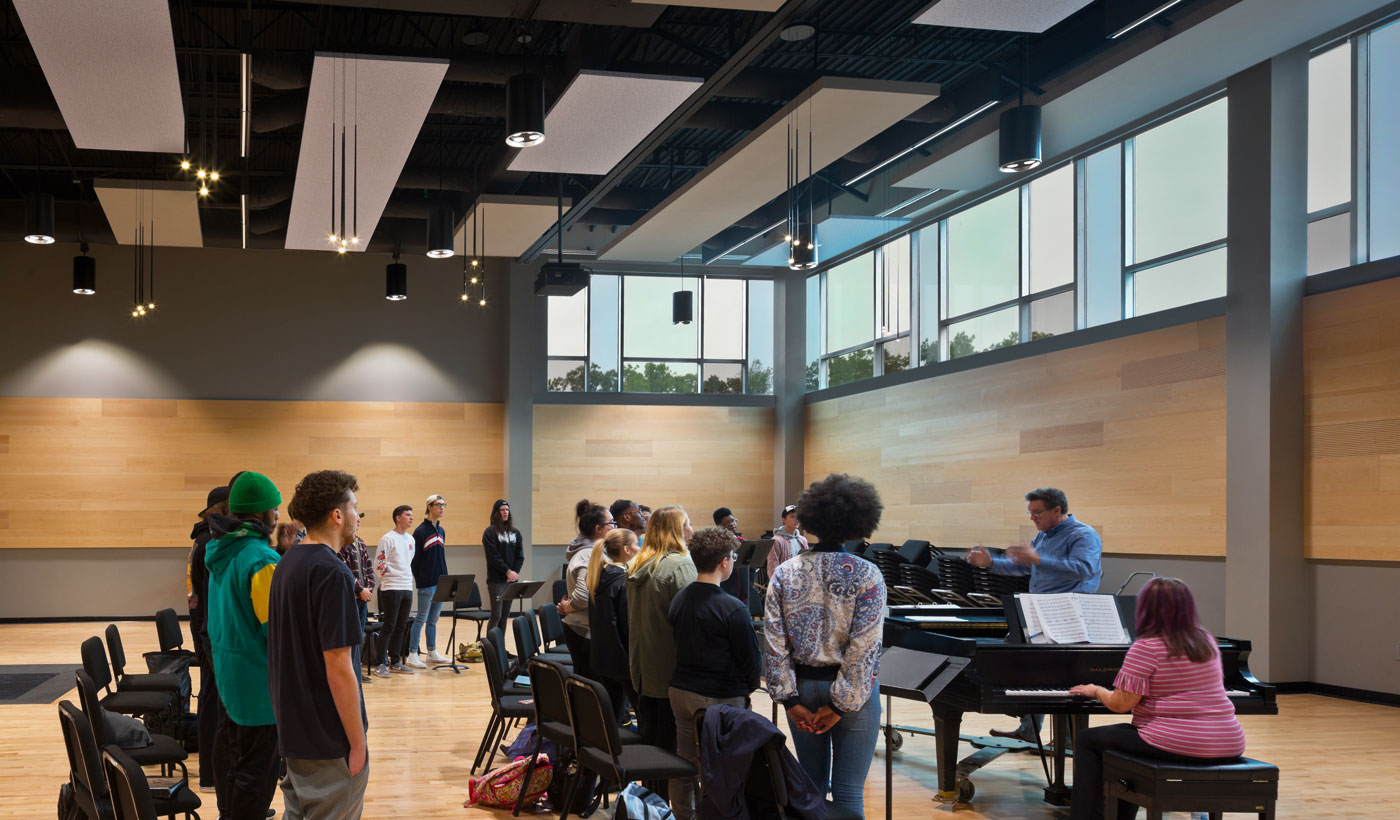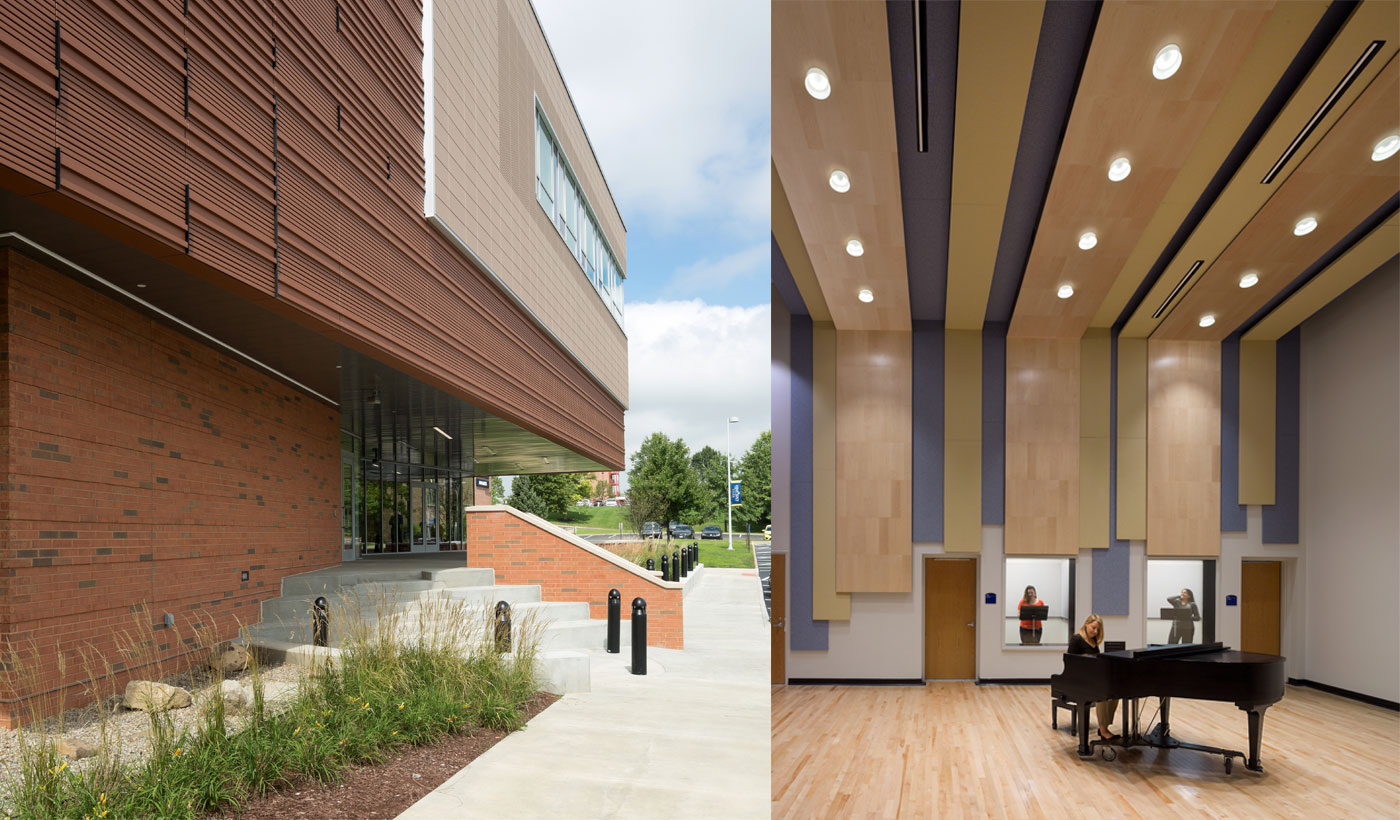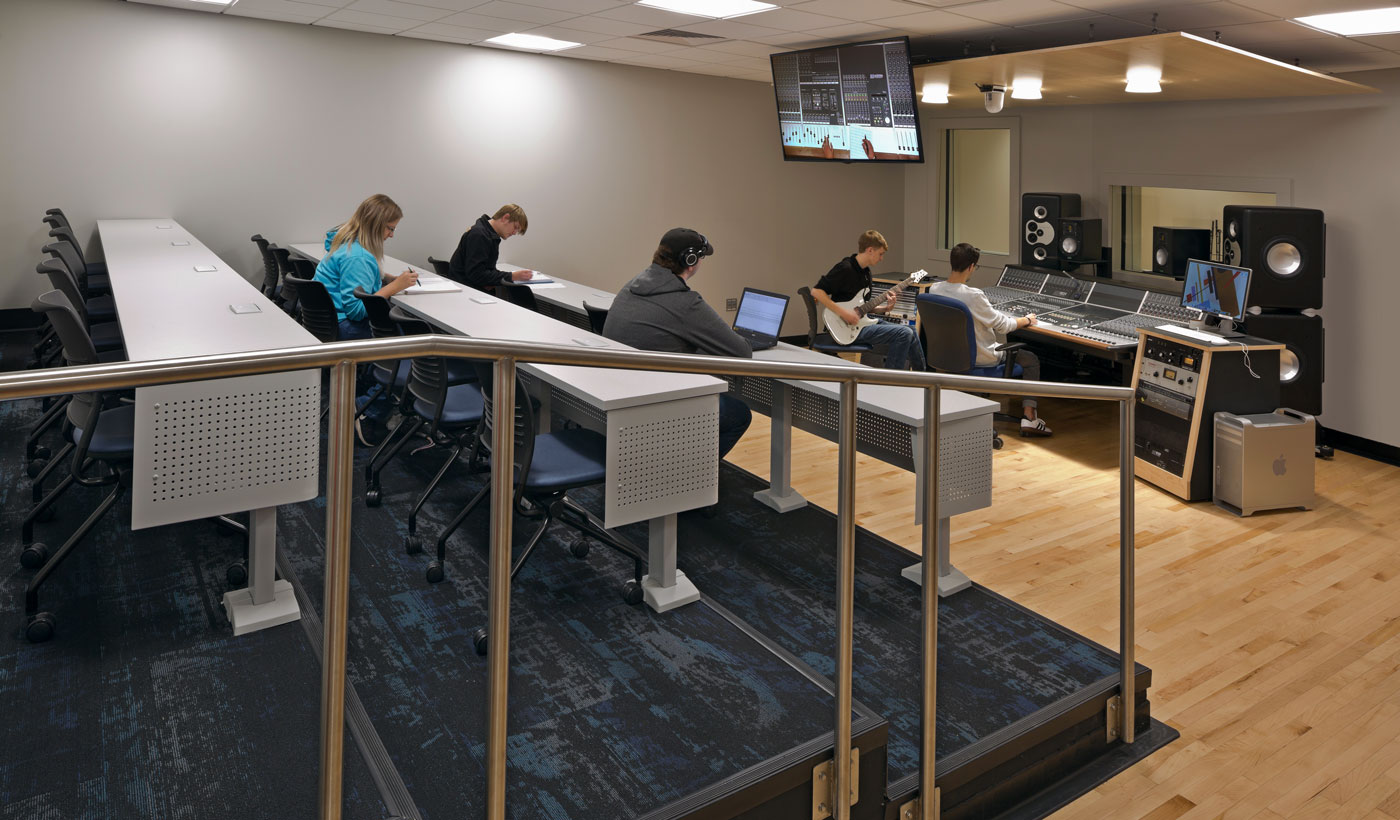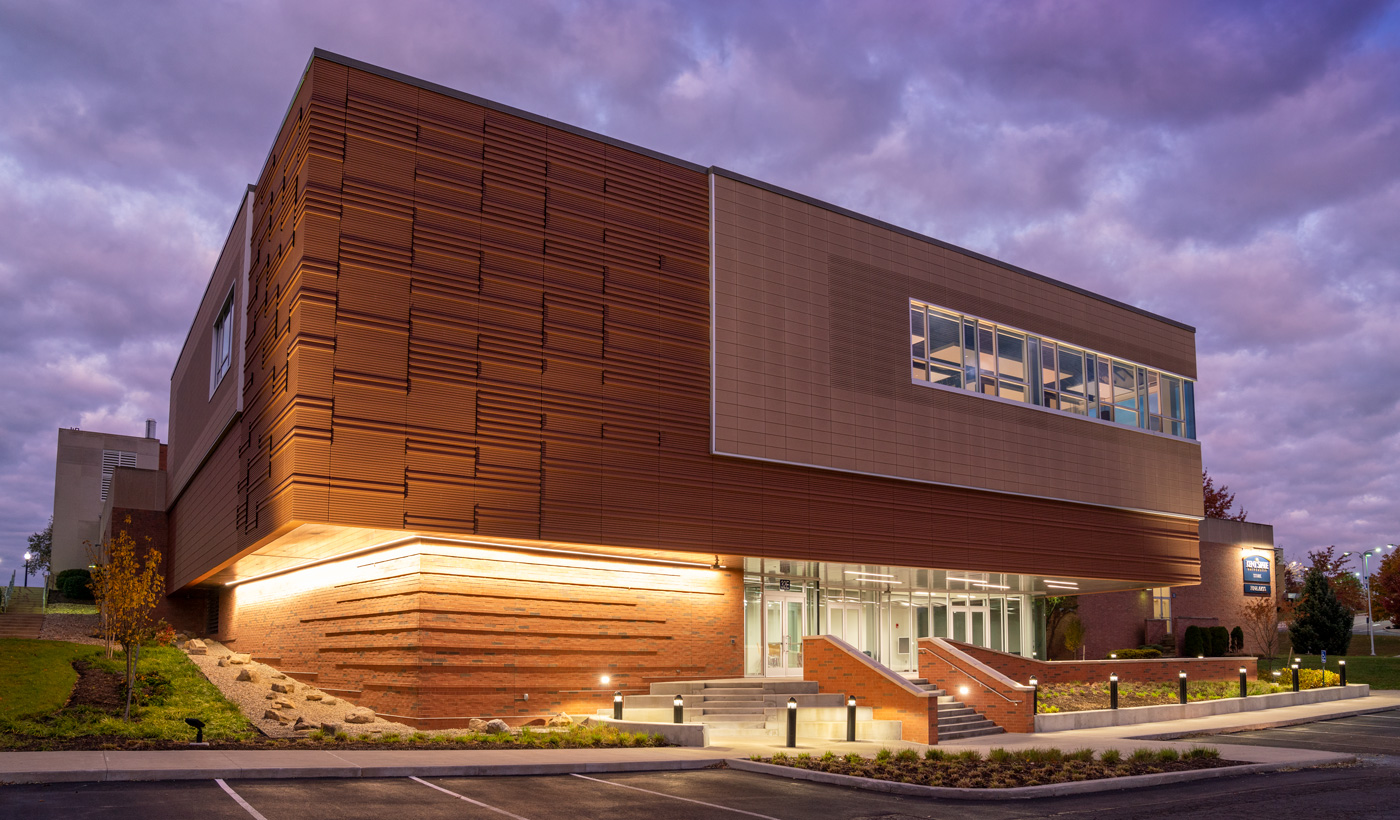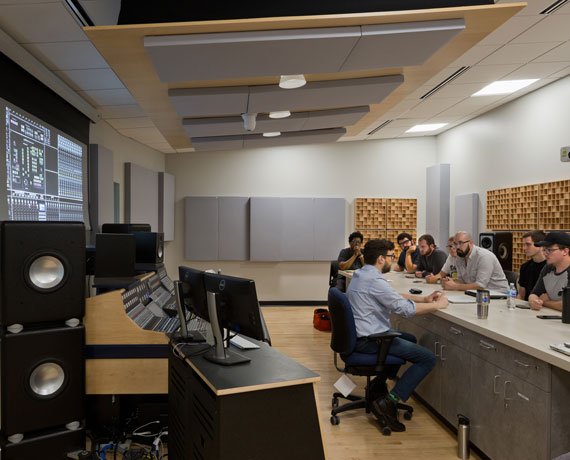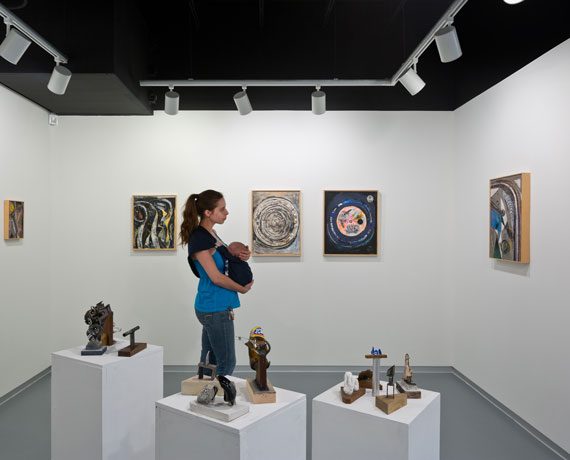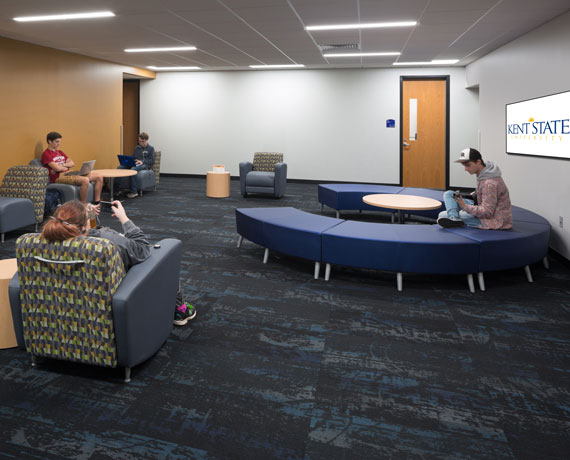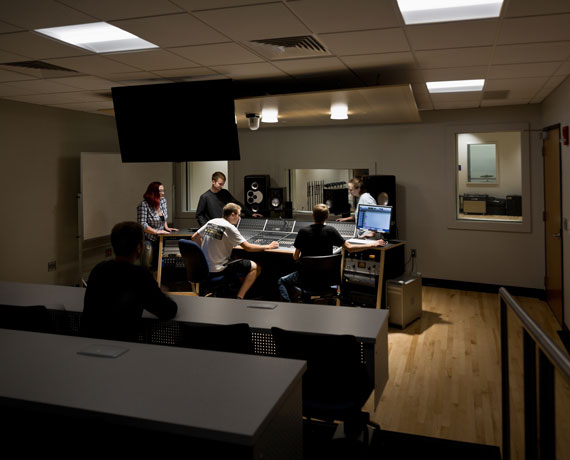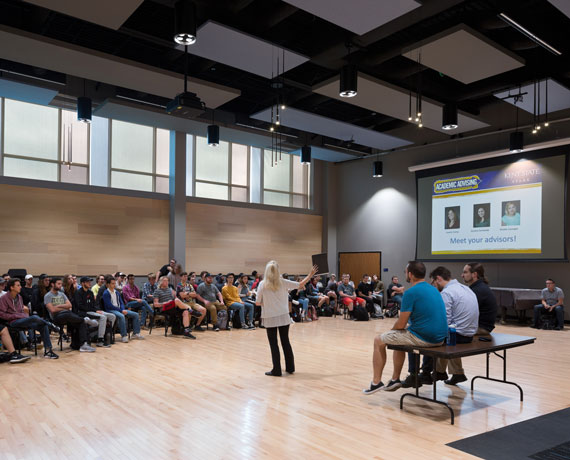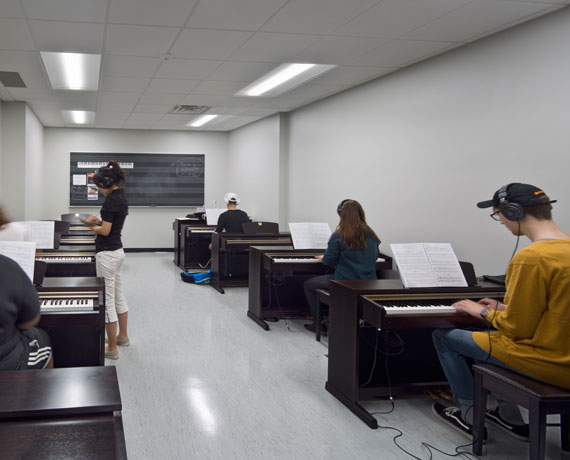 Project Details
Category
Awards
2019 AIA Akron Design Awards – Citation Award
Keywords
Key Team Members
Brian Miner
Ben Rantilla
Chitra Matthai
Amber Duco
Ben Grow
Rose Grow
Paul Kilgore