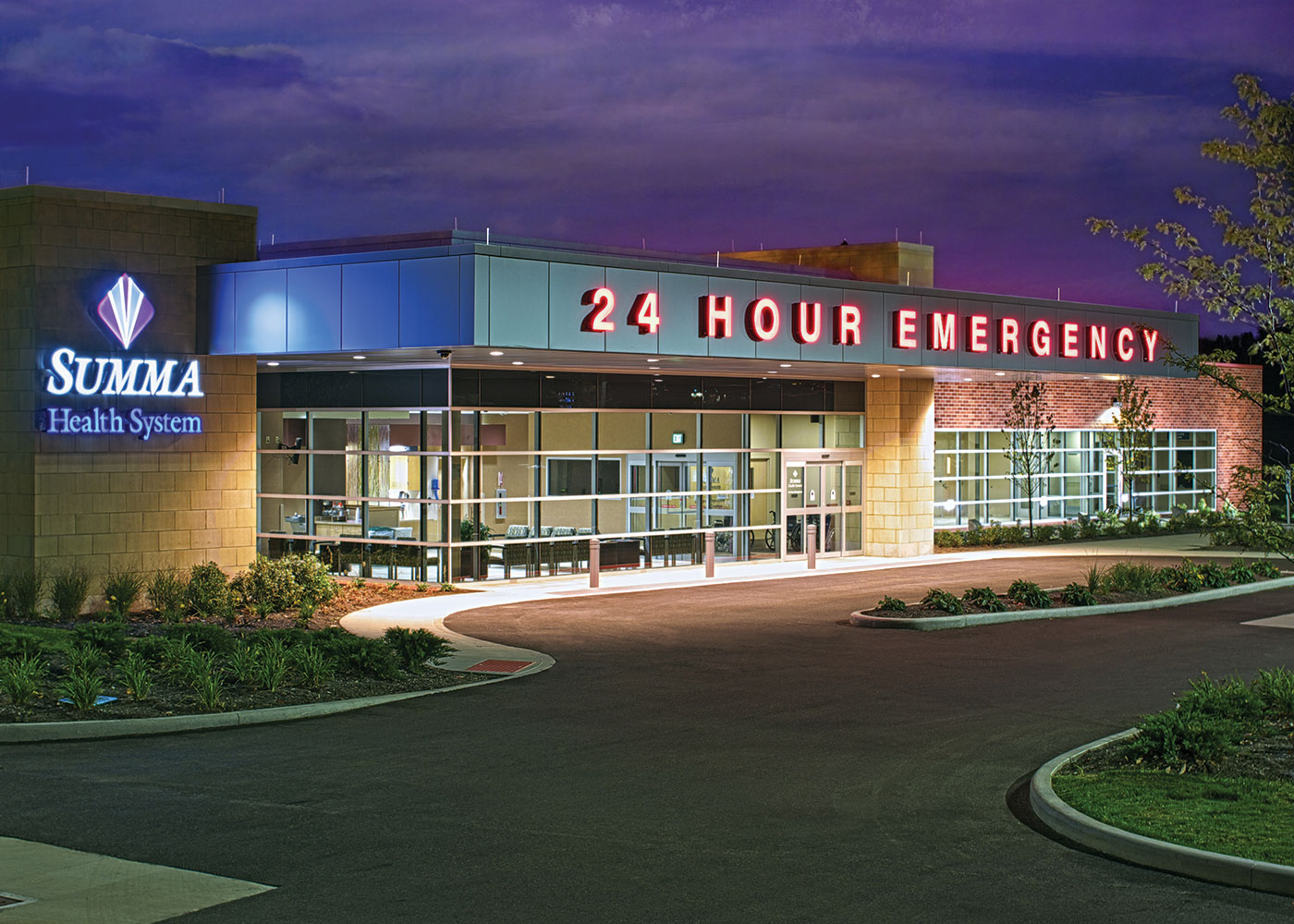 Summa Health
Green Emergency Department
This 24-hour, freestanding Emergency Department for Summa Health, located in Green, Ohio, was the initial building of a planned campus development serving southern Summit County.
The 22,000 square foot building includes 16 private exam rooms, two resuscitation rooms, along with a CT scanner and Radiographic rooms.  The emergency center is also equipped with bedside ultrasound imaging, dedicated laboratory and radiology departments. Future plans included an addition for diagnostic services, along with a Physician Office Building that was completed in December 2014.
The building is oriented diagonally on the site to take advantage of the location next to I-77. Because of the high visibility of the building along the interstate, the Owner requested that the building itself be designed to act as a billboard to promote the facility. An exaggerated masonry form was extruded up from the one-story building on the highway side of the building to screen the major building equipment, as well as provide a back drop for the signage that is visible from the highway.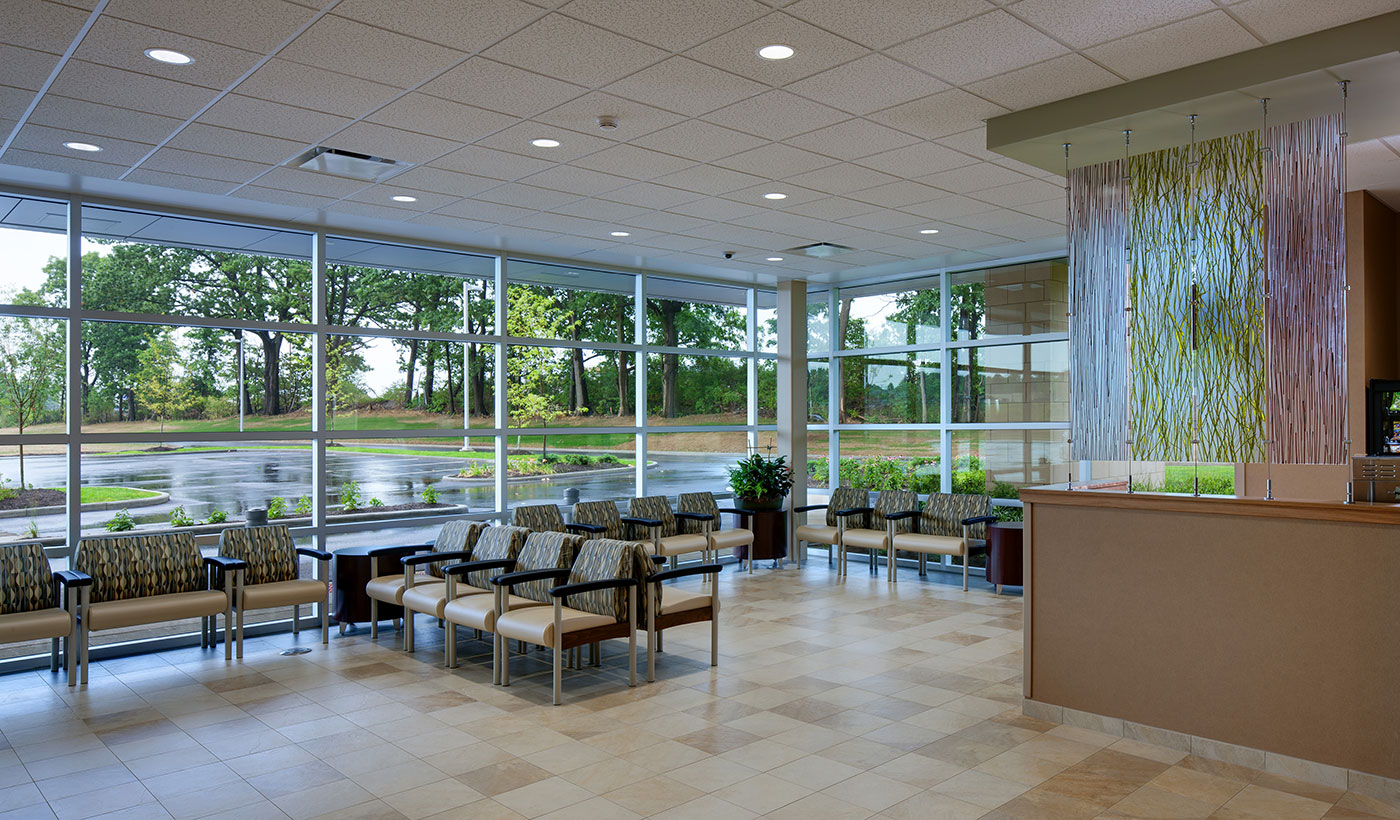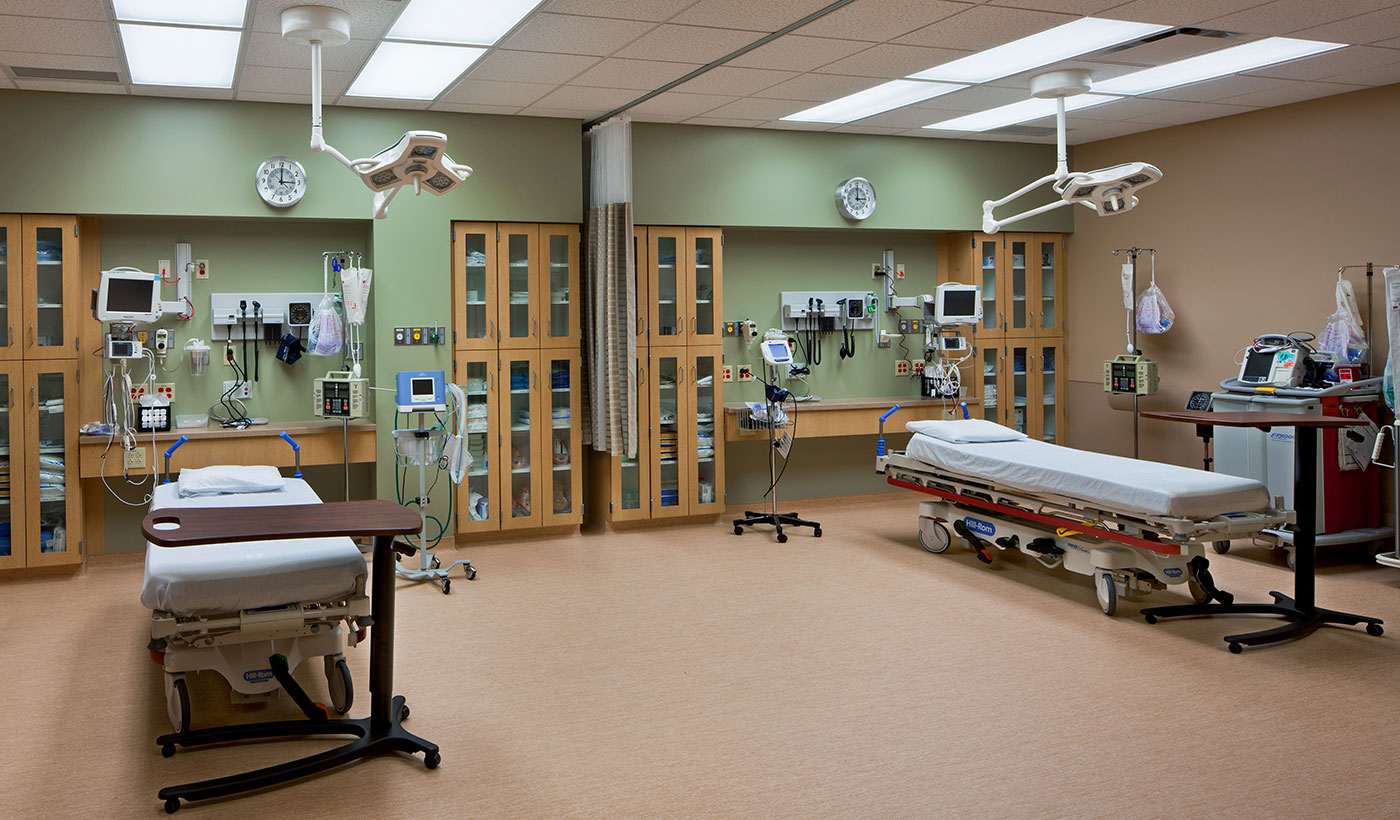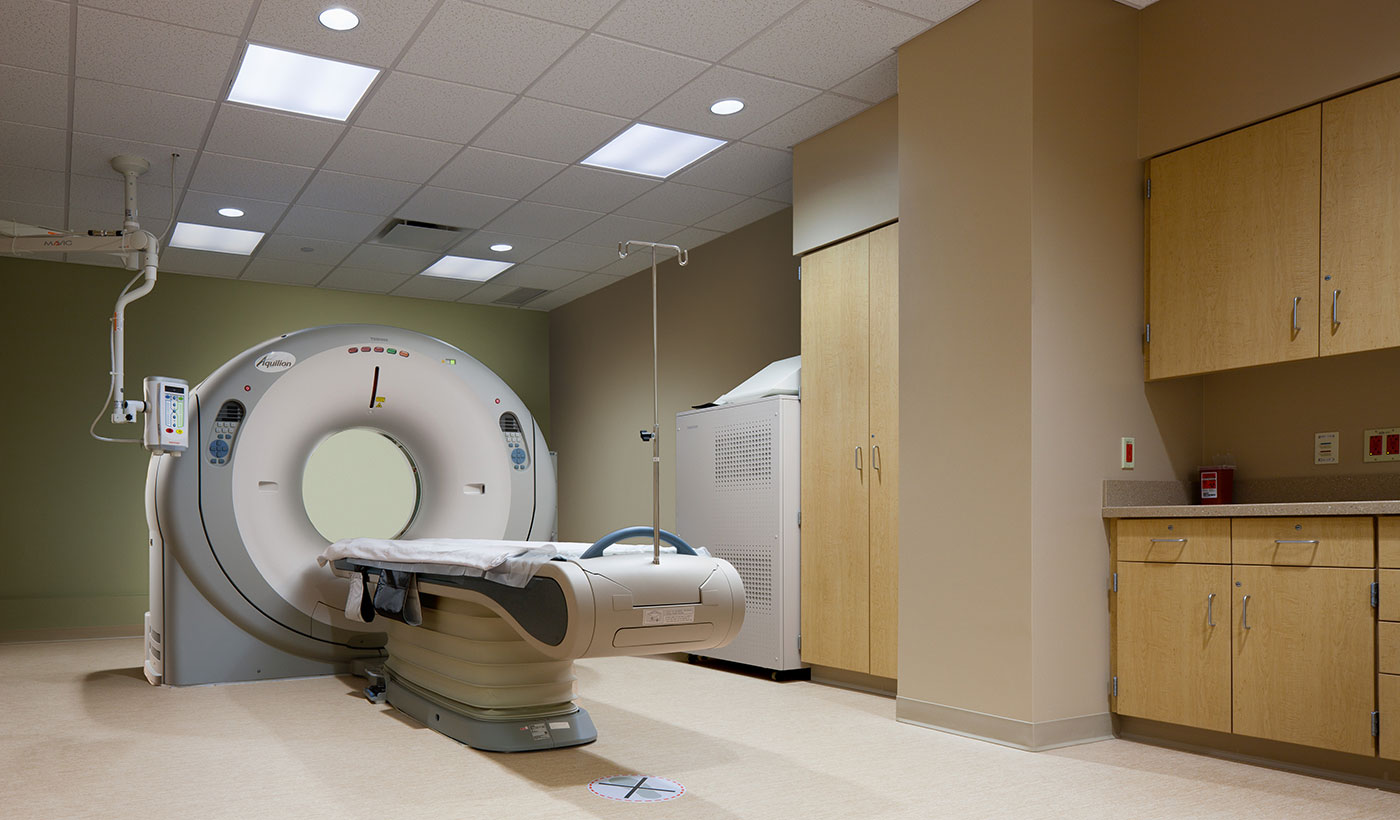 Key Team Members
Dan Herstine
Bob Medziuch
Scott Radcliff
Chitra Matthai
Eric Droll
Dan Gardinsky
Matt Glassner
Ben Grow
Rose Grow