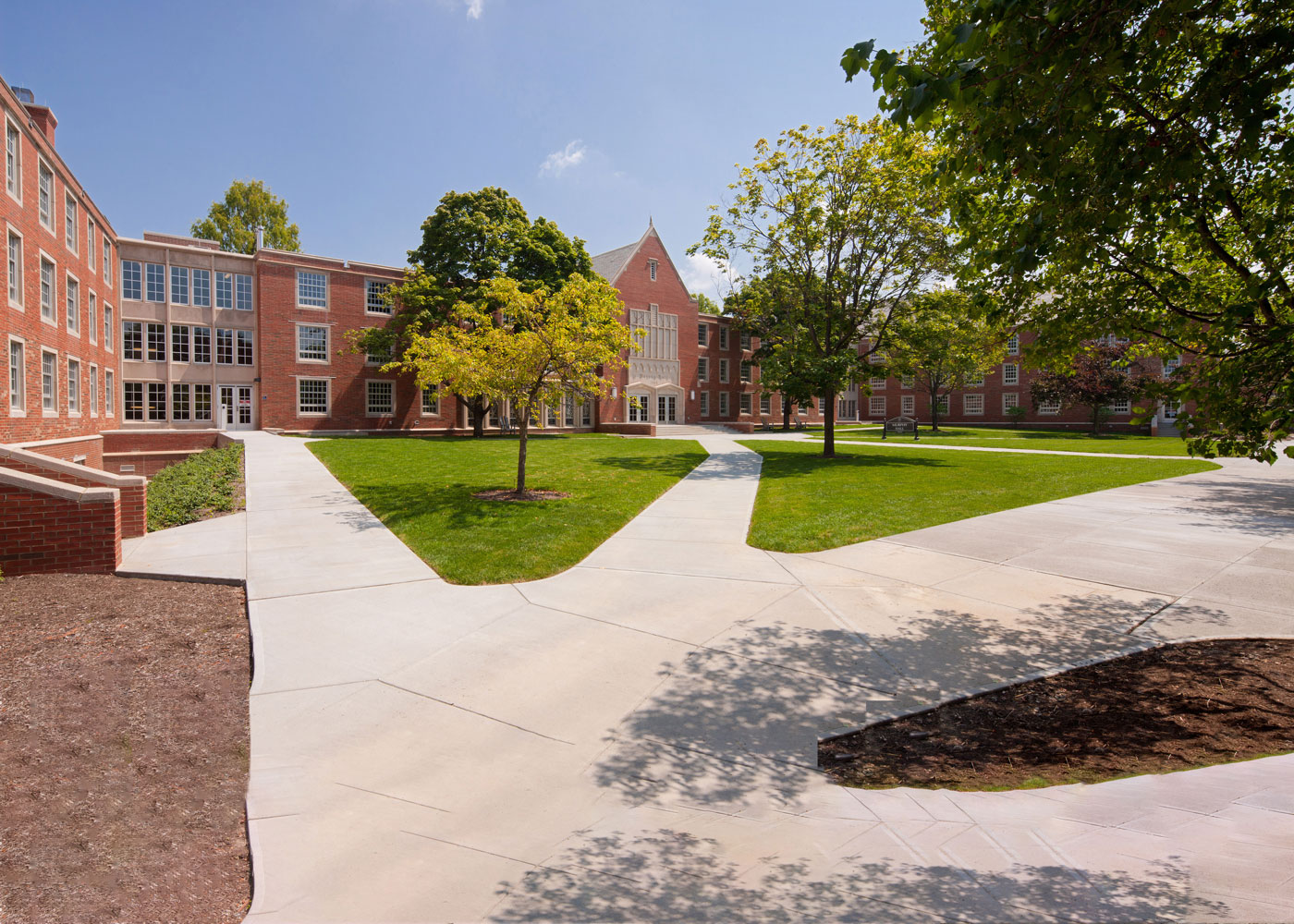 John Carroll University
Murphy Hall Dormitory
Built in 1964, Murphy Hall is the largest residence hall at 95,600-square-feet on the JCU campus. The building is located in the North Quad Historic District and still contains many of the original fixtures, furnishings and materials.
The main focus of the project was updating the interiors to provide multiple living options such as triple and quad suites, singles and larger double rooms, as well as more private bathroom facilities. New study areas and social spaces are also available for students.
In order to accommodate the new features, two 8,000-square-foot additions were added to the facility and an open concept lounge was developed in the middle of the building.  Wireless technology and key cards for the rooms help modernize the dormitory. The goal was to completely modernize the existing structure to suit today's dormitory living lifestyle, providing amenities in an environmentally sustainable manner, while allowing necessary ADA accessibility.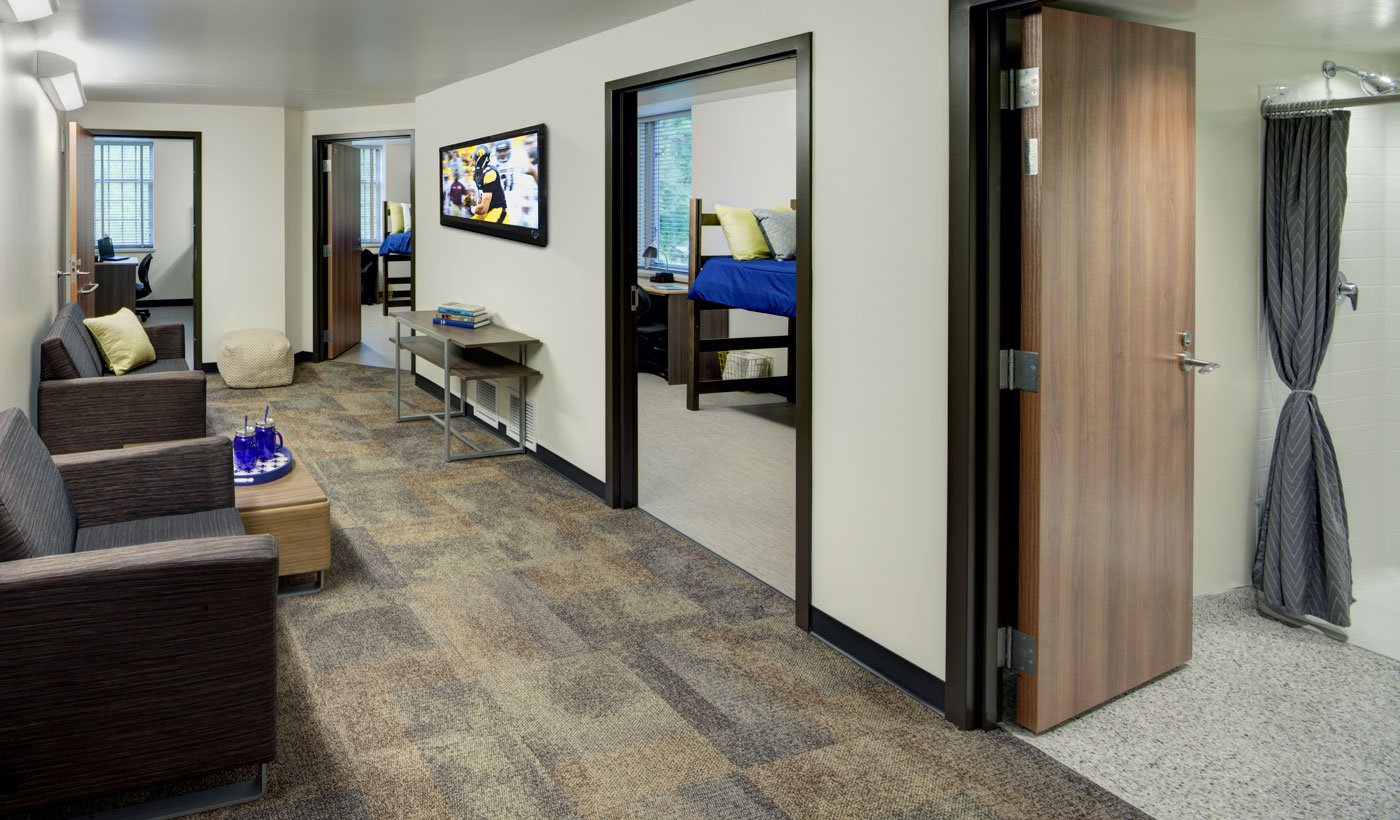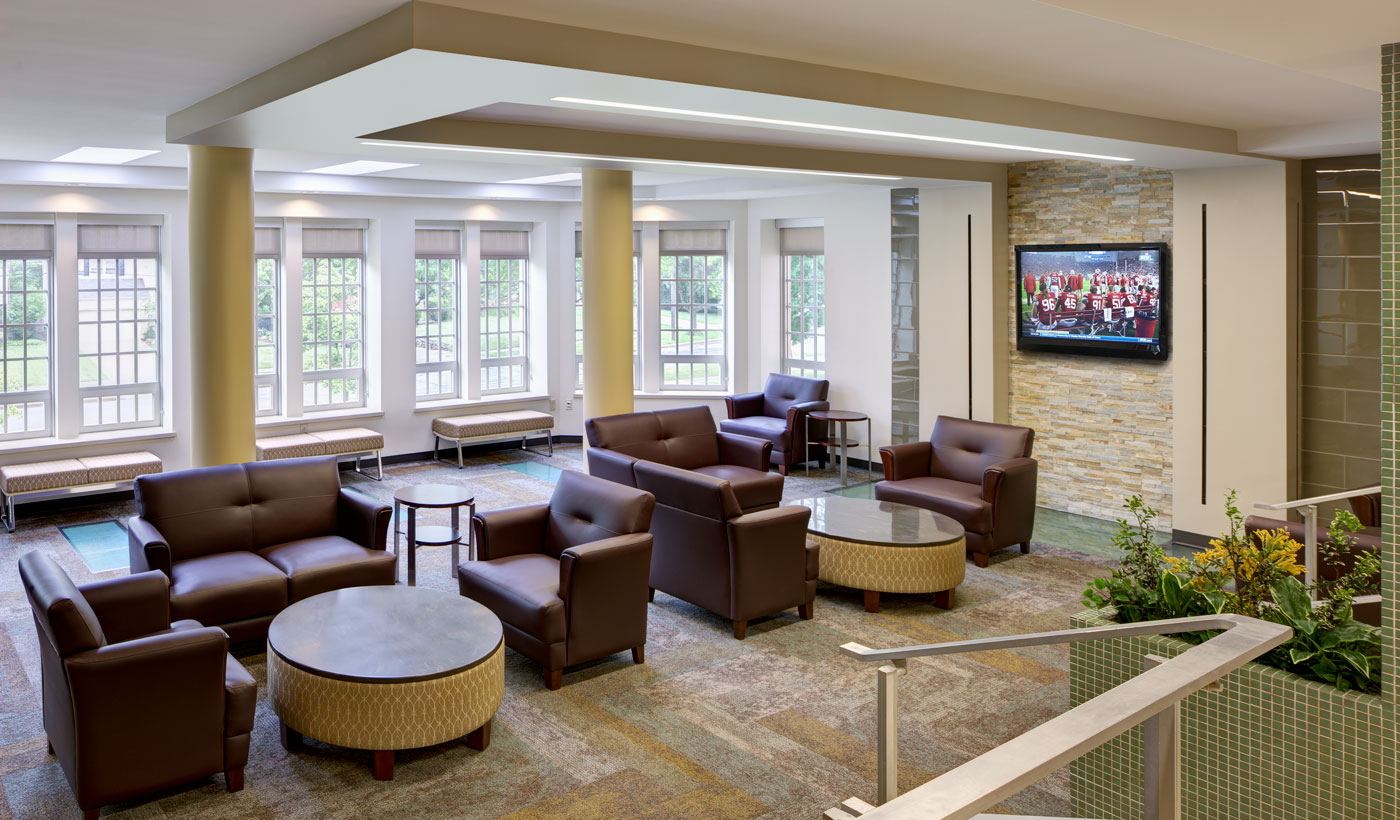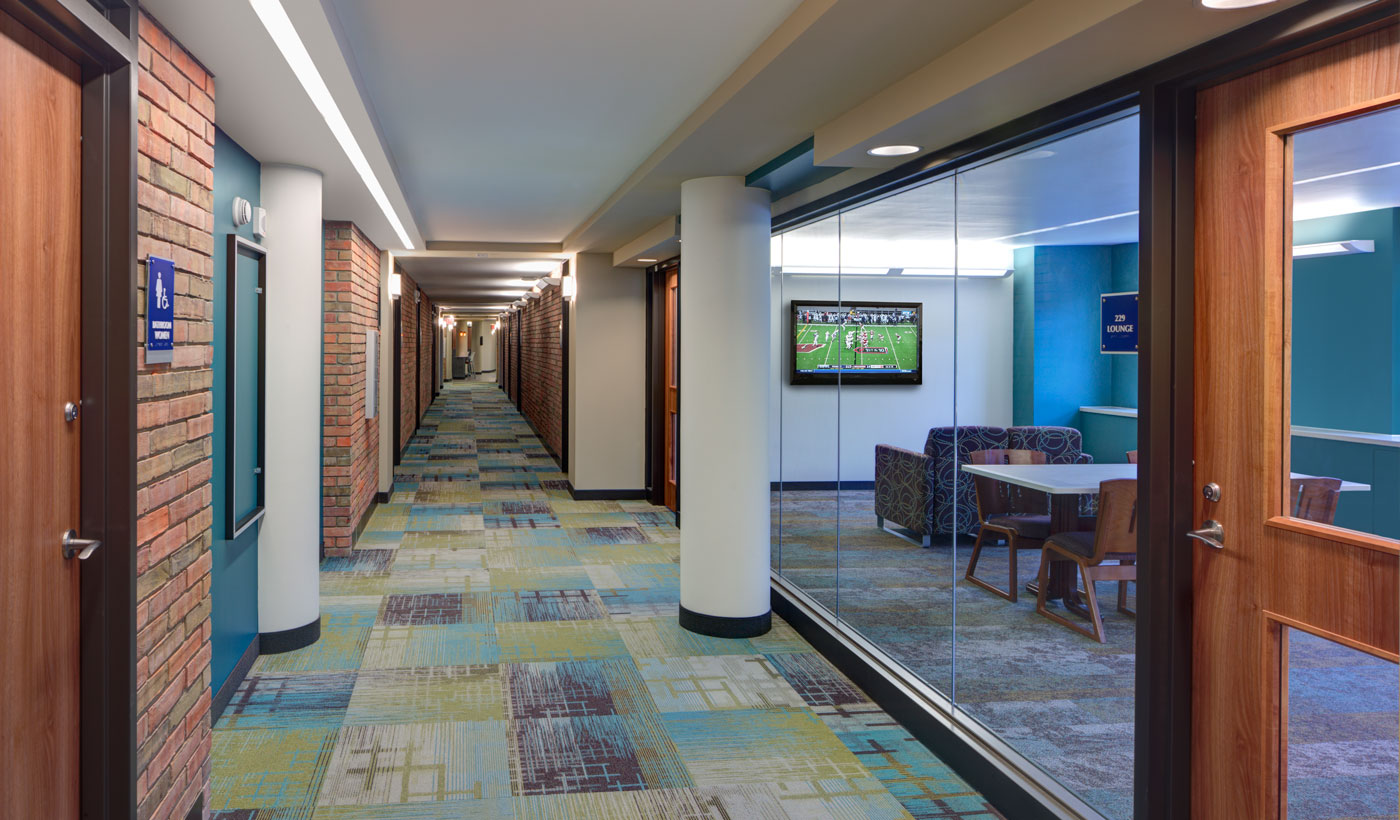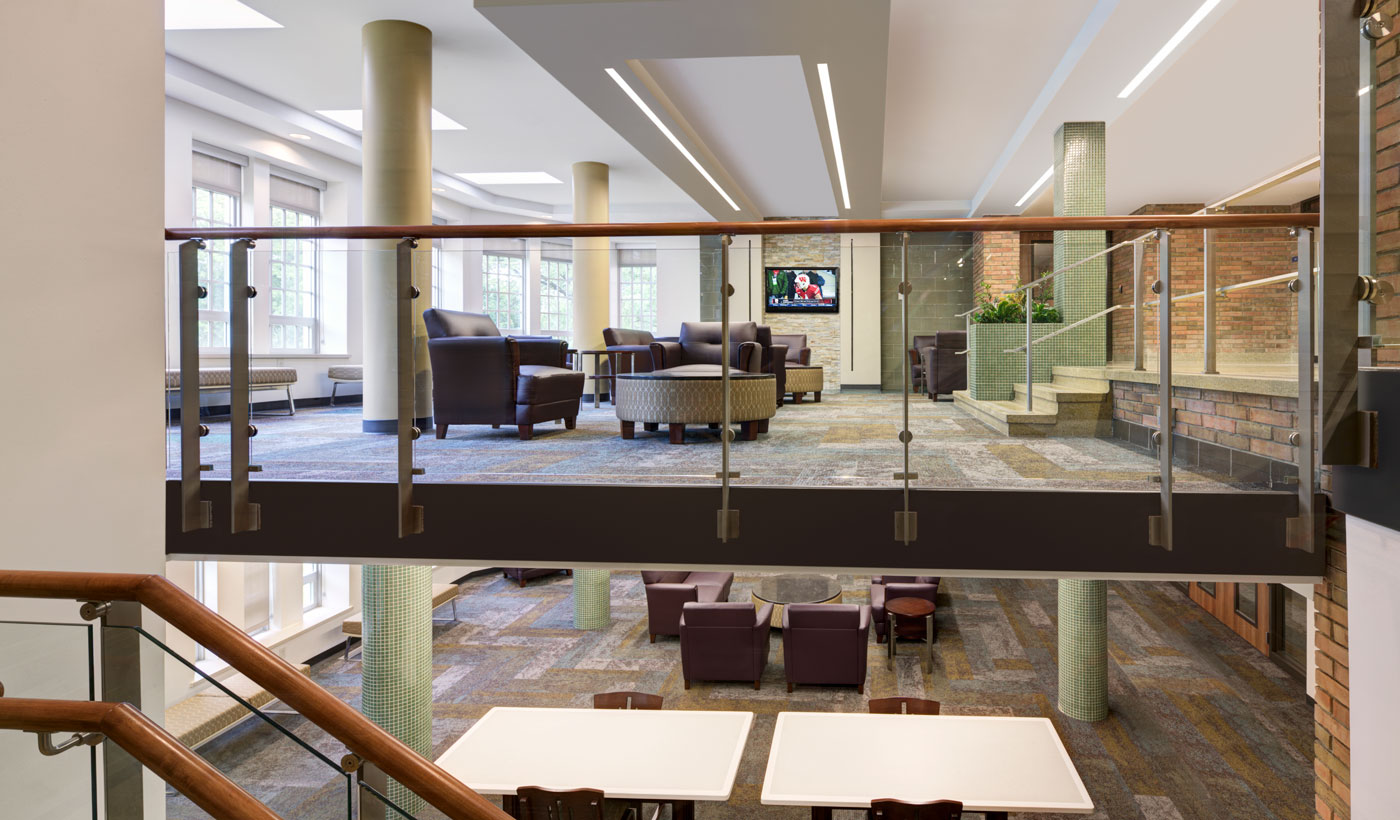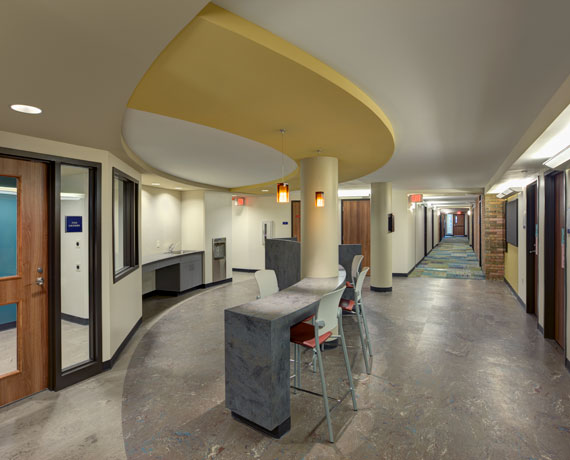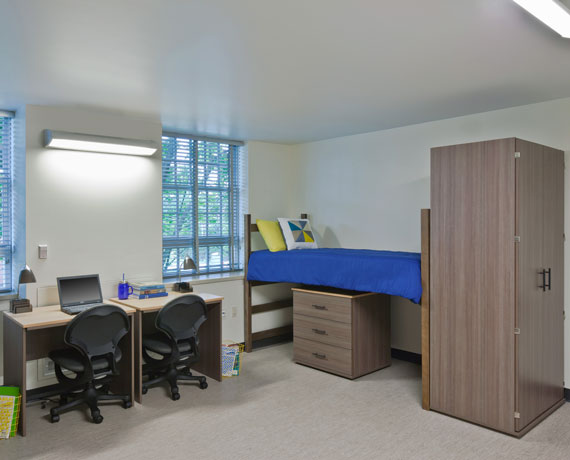 Project Details
Category
Articles
Keywords
Key Team Members
Ben Rantilla
Brian Miner
Chitra Matthai
Amber Duco
Matt Glassner
Ben Grow
Rose Grow