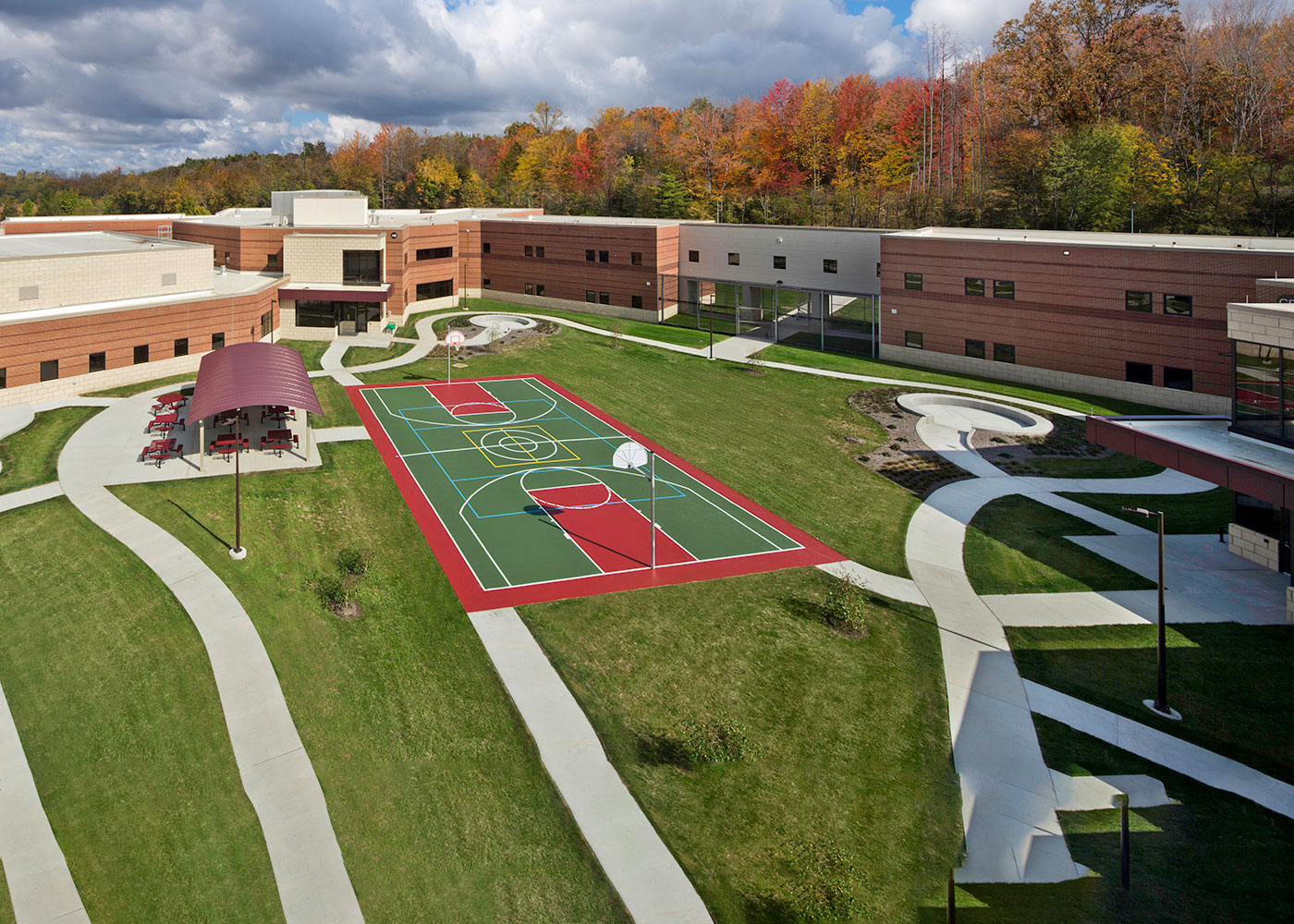 OMHAS
Northcoast Behavioral Healthcare Expansion
Hasenstab Architects provided architectural and interior design services for a 258 bed, 297,876 square foot regional psychiatric facility – Northcoast Behavioral Healthcare. The project is a campus consolidation, replacing aging hospital buildings on two campuses and merging services onto a single campus site at the existing Sagamore Hills facility. After an initial site preparation phase, new additions of approximately 200,000 square feet were added to unite the three existing buildings into a single, contiguous facility.
Eight new patient units were added for a total of 10 patient units to serve the facility. Each unit includes: 18 private rooms with private bathrooms, four semi-private rooms, centralized nurses' stations, a patient dining room, open living spaces, group rooms, consultation spaces, an intensive care room, an exam room, patient laundry, residential courtyard and direct access to support staff space. This design incorporates the best aspects of an On-Unit Treatment Concept while providing limited, but enhanced off-unit experiences. The new facility also has a dedicated admissions space with holding bays, exam rooms and processing area.
The design of the patient units provides for clear sightlines to enhance patient and staff safety, as well as numerous opportunities for therapeutic interaction. The overall design allows for flexibility in managing patient security and circulation within various outdoor spaces. The final result is a facility that provides a secure, functional and flexible environment – engendering effective care-giving, ease of maintenance and adaptability for future changes in treatment programs, staffing and technology.
The final phase of the project reused and renovated the existing campus buildings, including two existing patient units, and provided a social center with meeting areas, a game room, lounging spaces, a music/multipurpose room and meditation area.
This project is LEED® Certified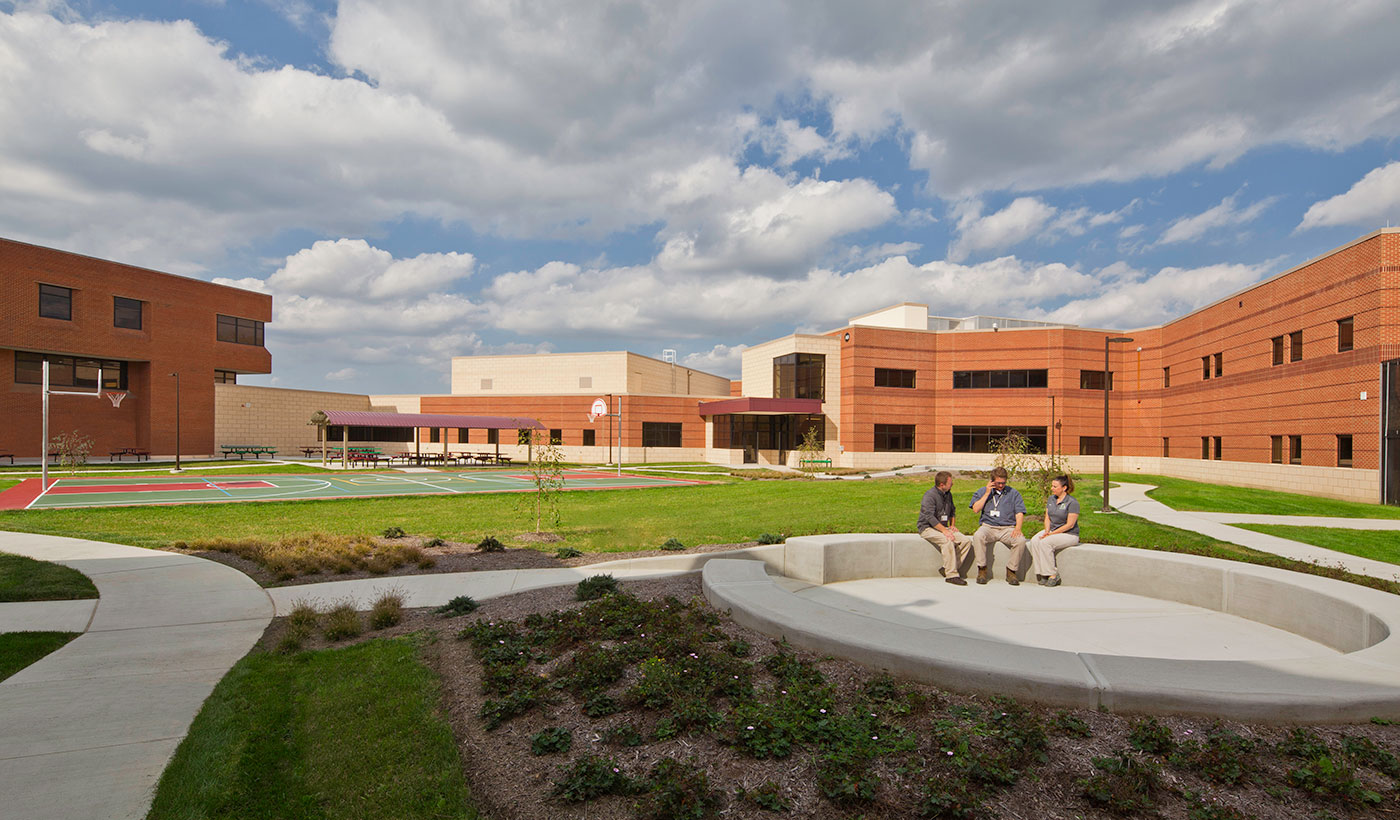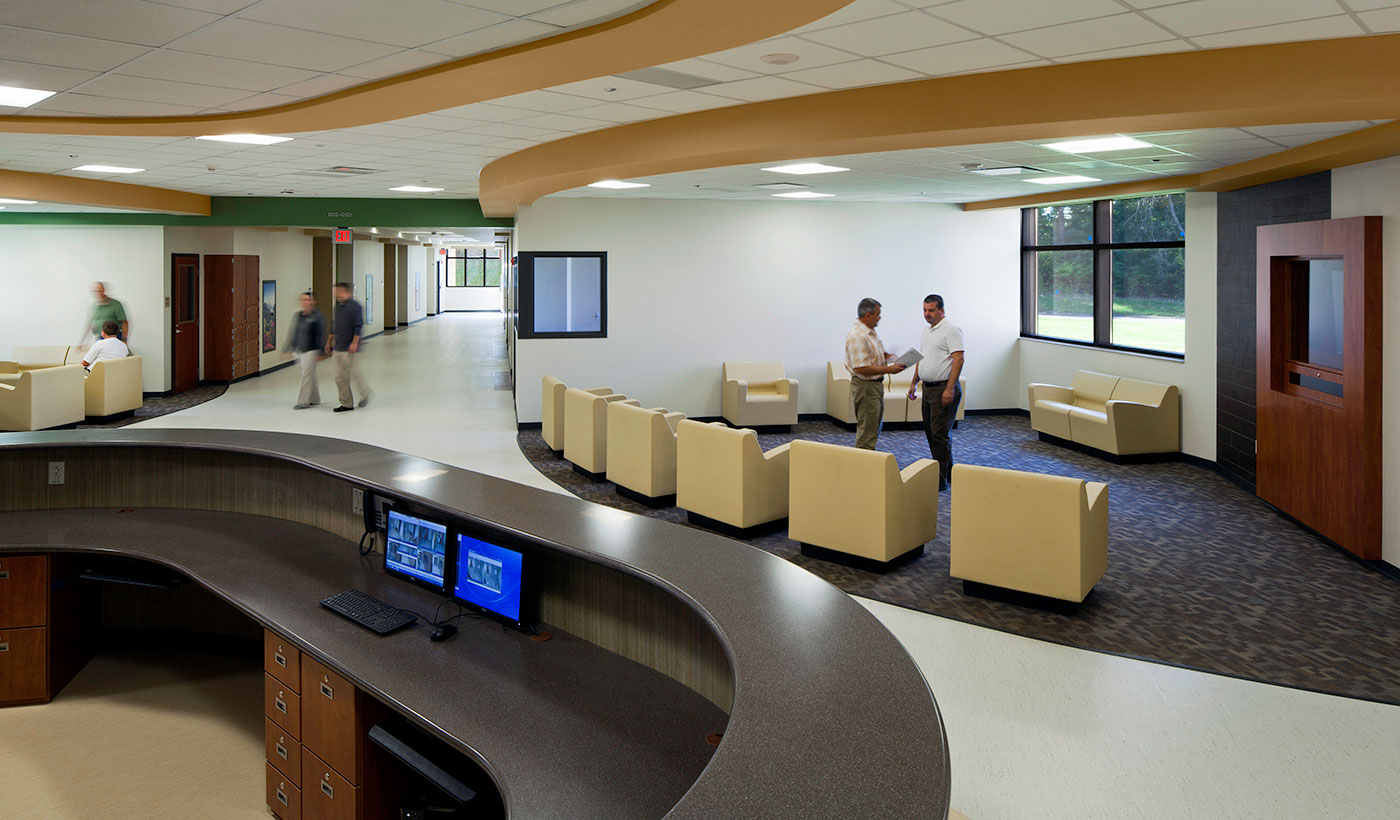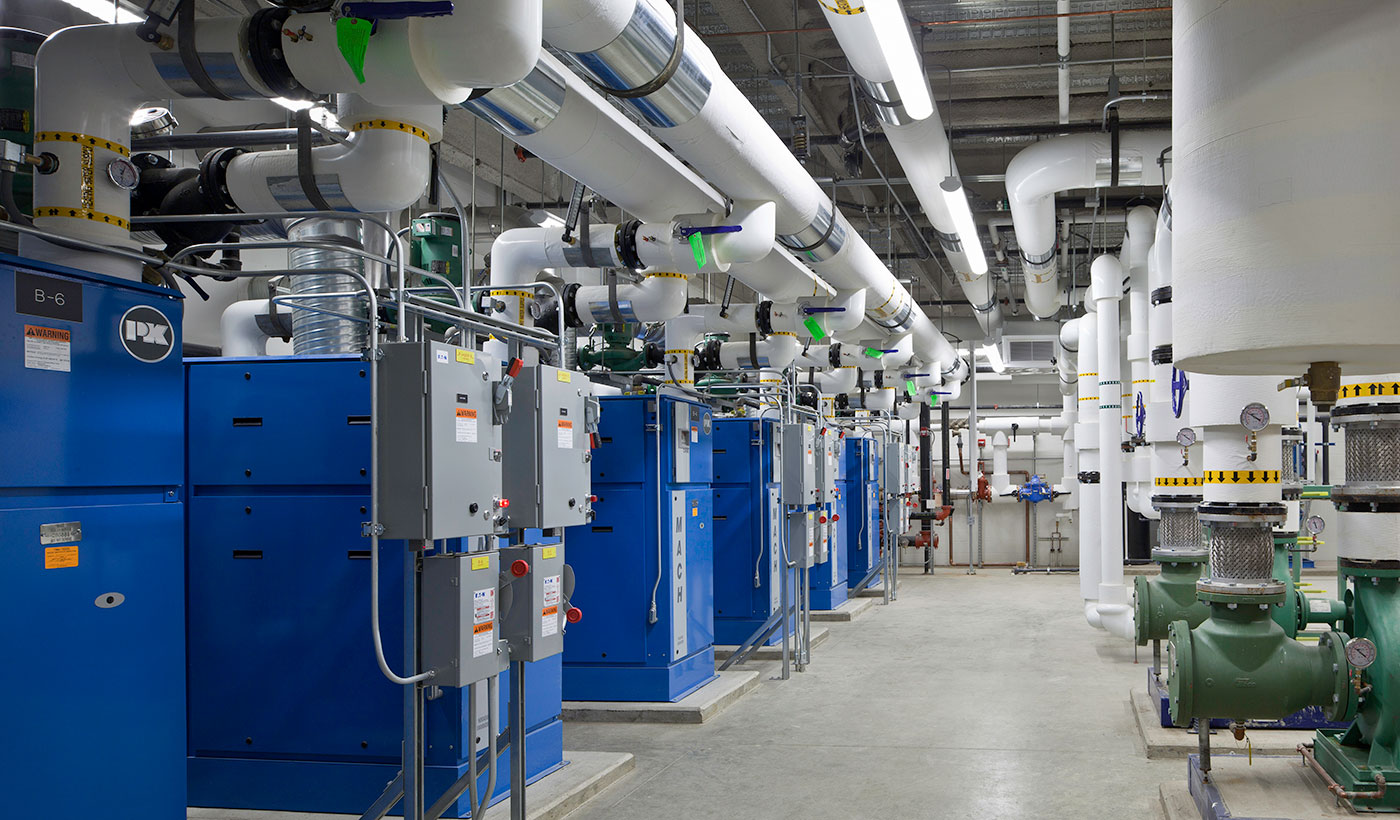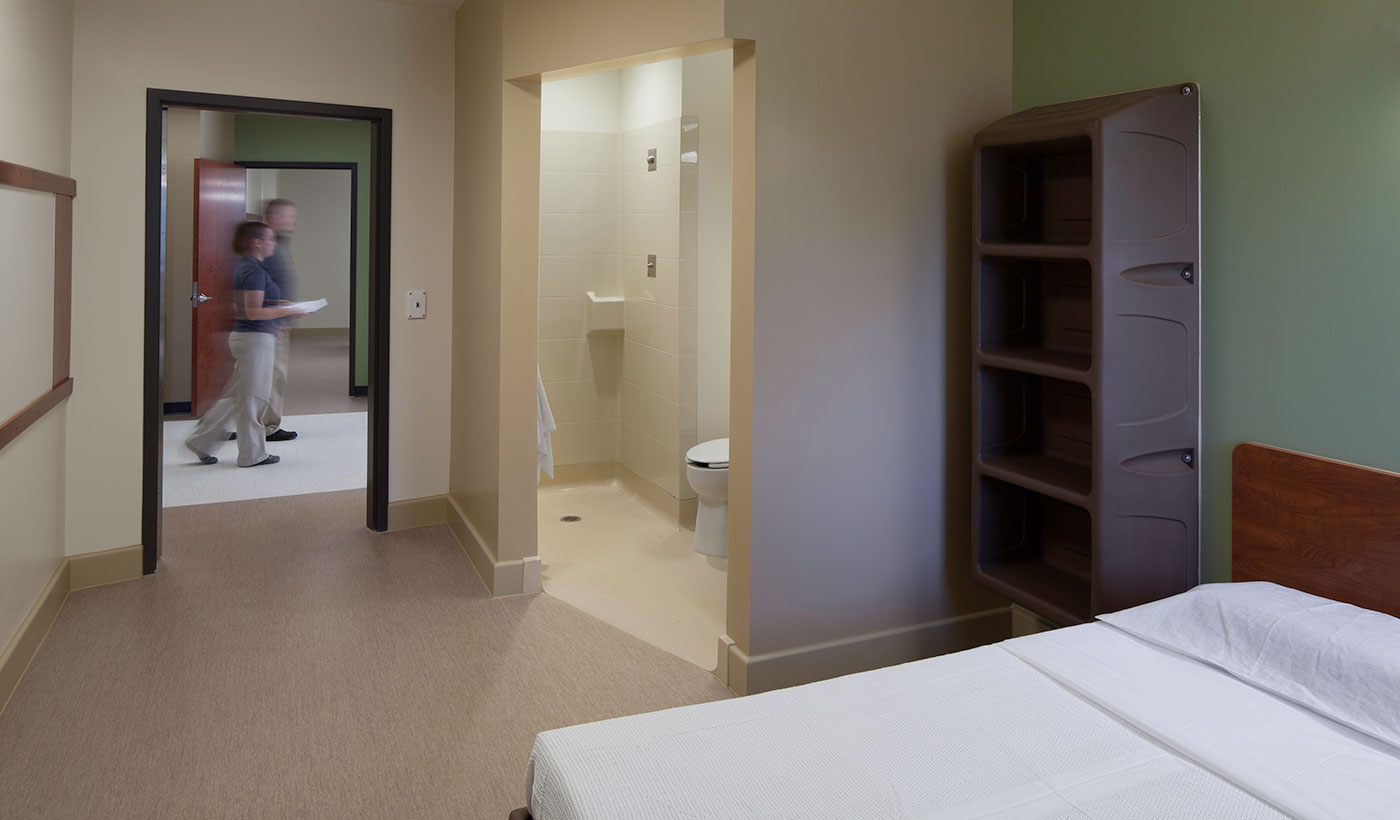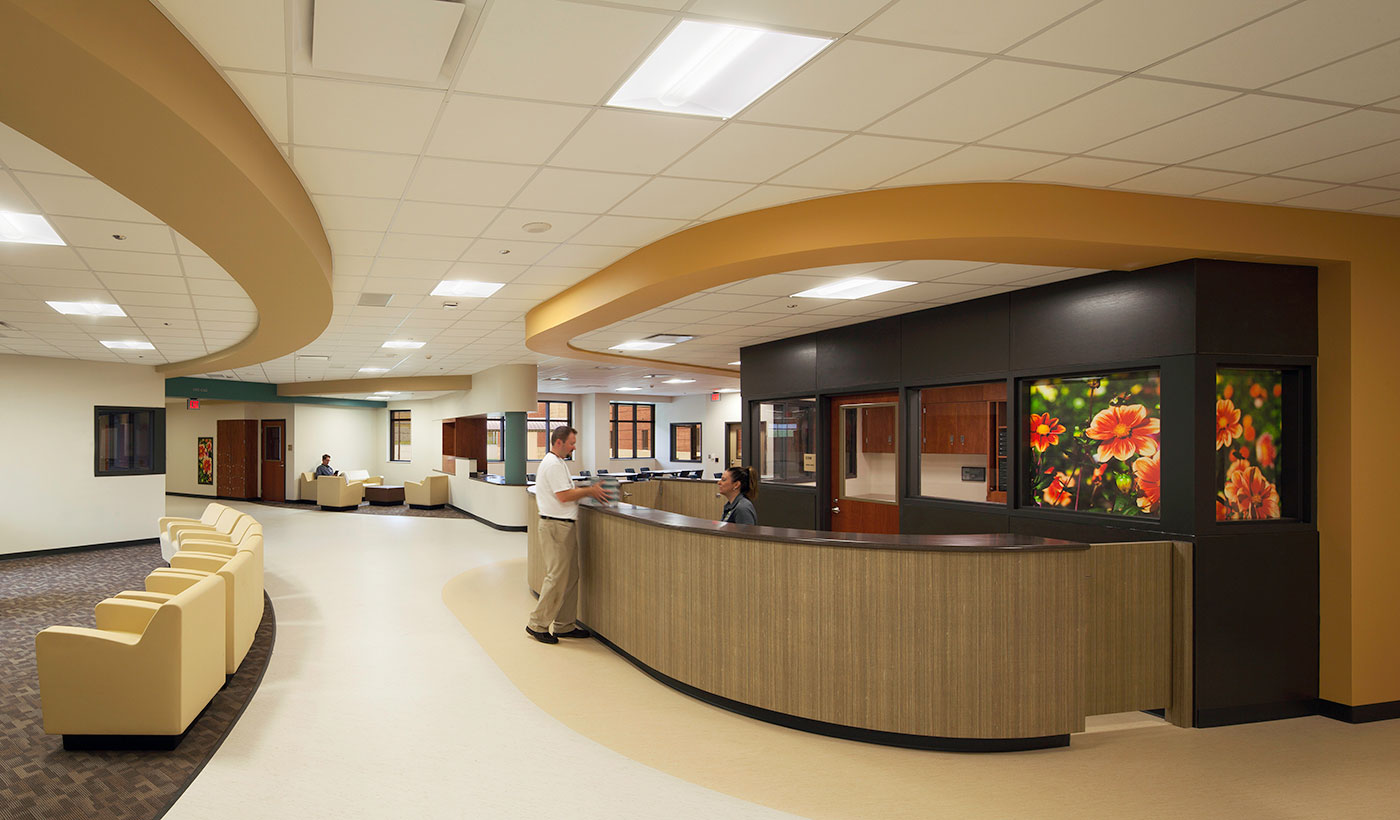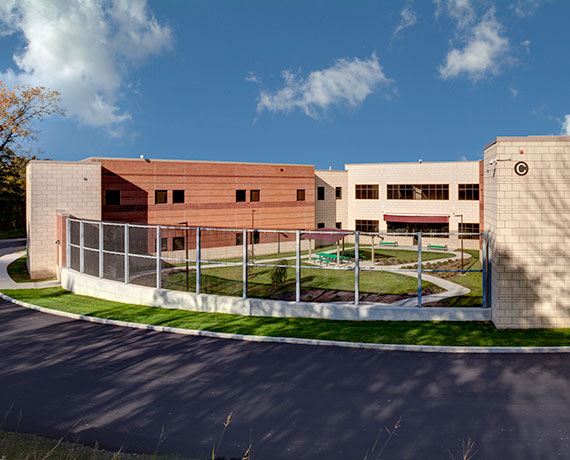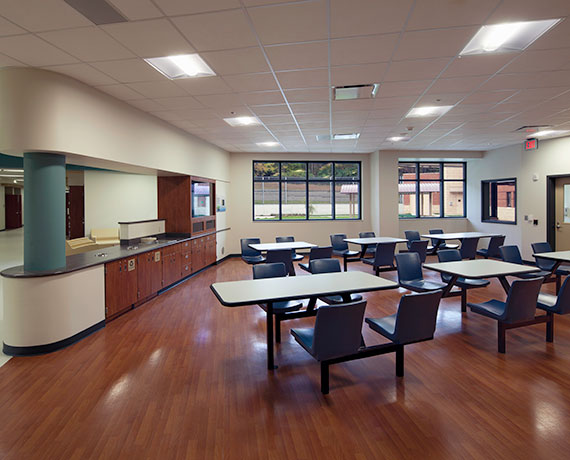 Project Details
Client
Ohio Department of Mental Health & Addiction Services (OMHAS)
Category
Articles
Keywords
Addition
,
Behavioral Health
,
DBB
,
Exam Room
,
Government
,
Healthcare
,
Interior Design
,
LEED Certified
,
New Construction
,
OFCC
,
OMHAS
,
Patient Room
,
Psychiatric Hospital
,
Renovation
Key Team Members
Bob Medziuch
Dan Herstine
Eric Droll
Scott Radcliff
Dan Gardinsky
Matt Glassner
Amber Duco
Paul Kilgore
Chitra Matthai