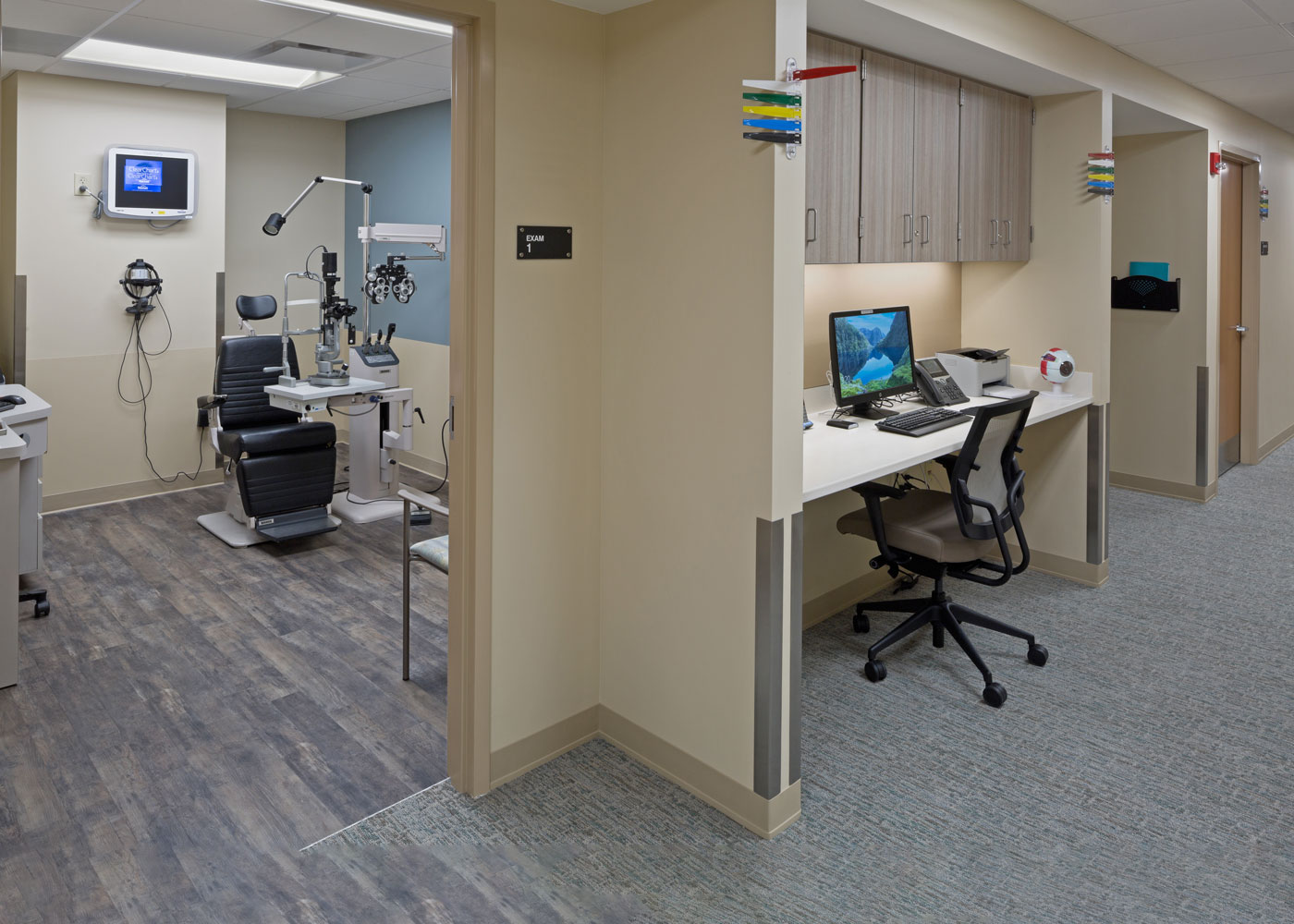 Summa Health
Ophthalmology Suite Renovation
The Summa Health Medical Group Ophthalmology practice at the Akron City Campus was in need of a larger space. Hasenstab Architects was hired to provide professional design services for a renovation to combine two existing suites into a larger practice space.
Land locked by adjacent tenant and building mechanical spaces, every available space was customized to create the efficient work and storage areas.
The newly renovated suite includes five exam rooms, a dilation area, two diagnostic rooms, and a laser treatment room. The practice also includes a comfortable waiting area, open work stations, a check out area, staff break room and two private physicians' offices.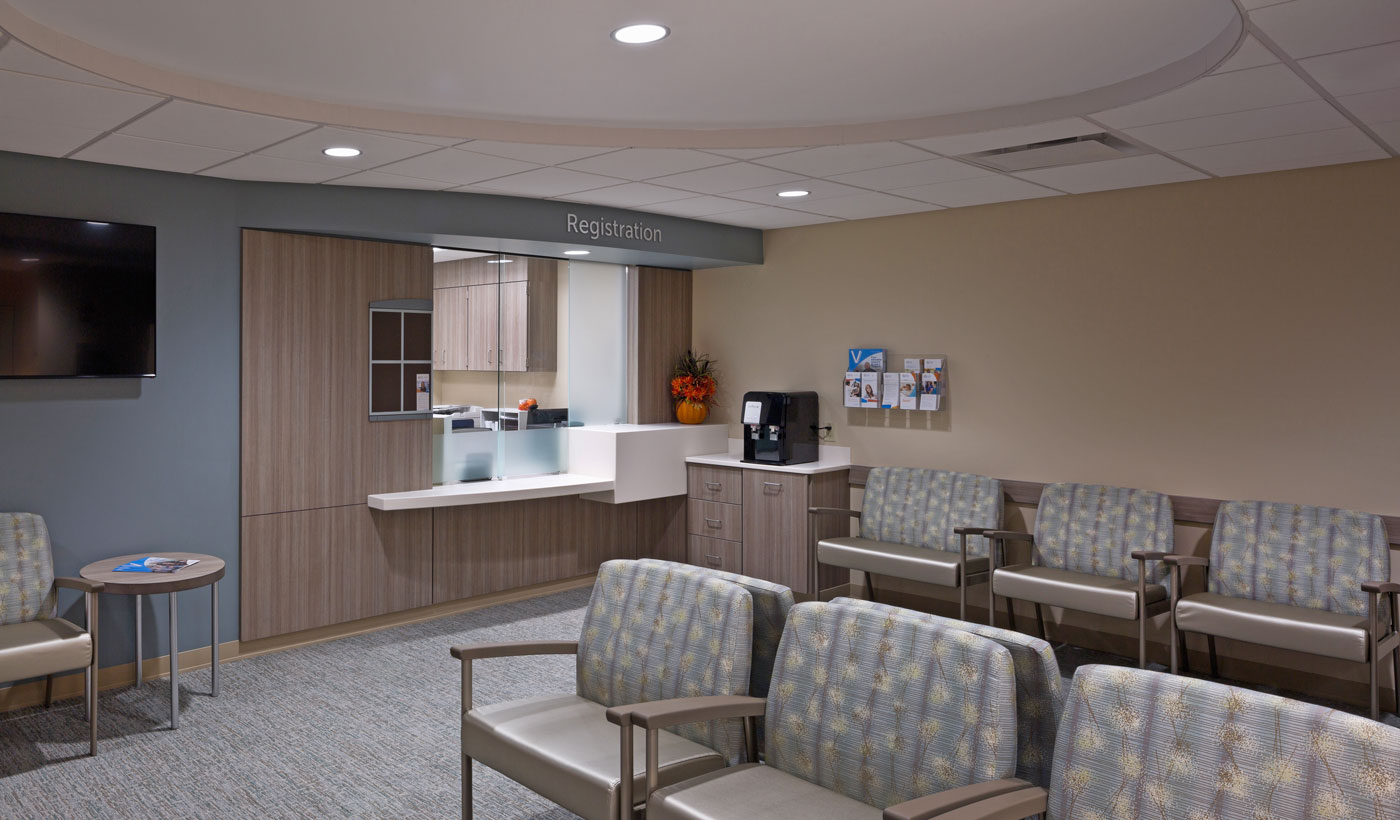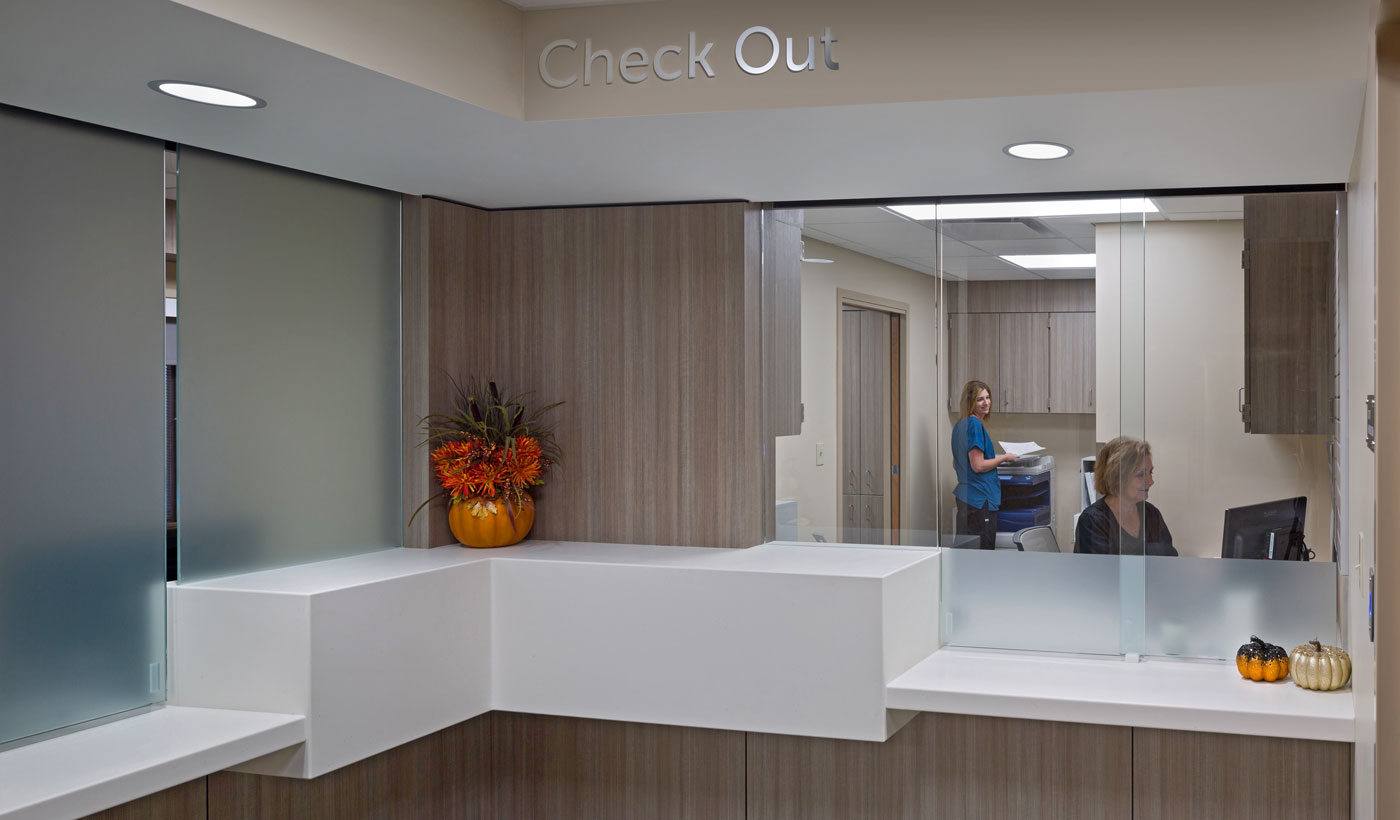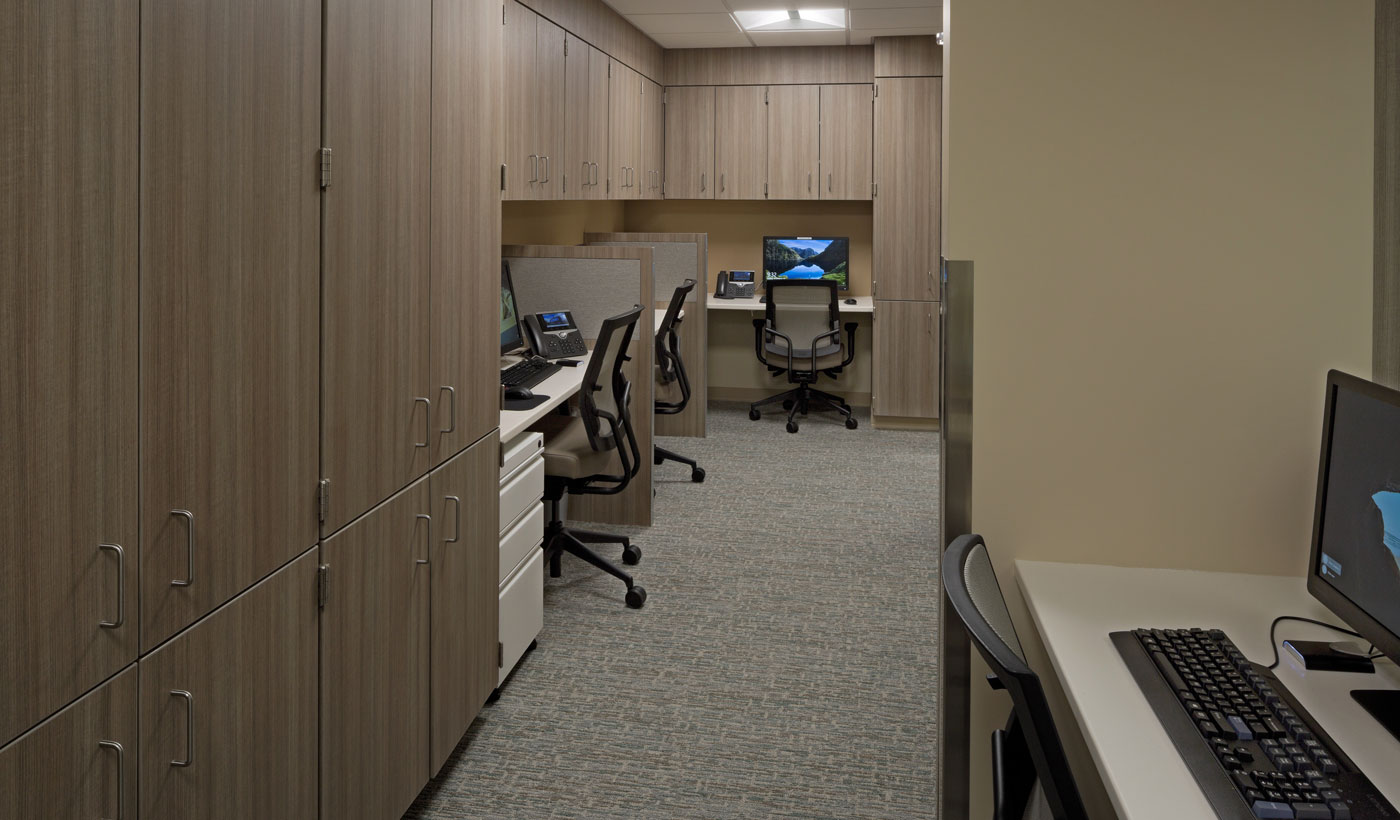 Key Team Members
Matt Glassner