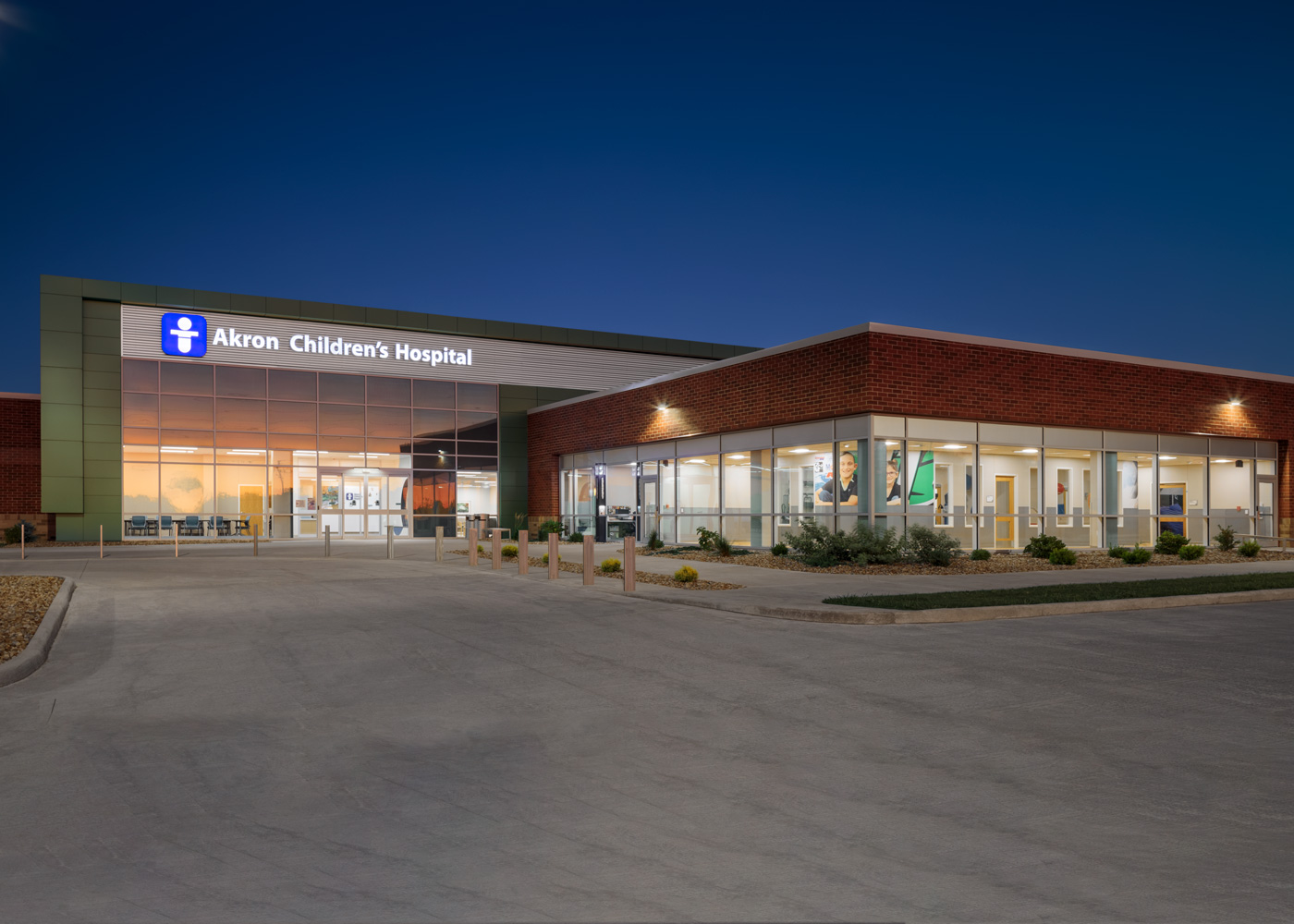 Akron Children's Hospital
Mansfield Health Center
Experts in Pediatric Office Design: Mansfield Health Center
Hasenstab Associates is known throughout northern Ohio for our innovative pediatric office design ideas. One such example is the 32,400-square-foot Mansfield Health Center which extends the outpatient offerings of Akron Children's Hospital to the Mansfield community. The new health center serves a variety of pediatric needs including an urgent care clinic, specialty exams, rehabilitation and primary care.
Our architectural and interior design teams used their extensive knowledge about how environments can promote healing to inform their ideas for pediatric office design. Patients and families are greeted with an open waiting area and a generous amount of natural light. A welcome center with five check-in areas, as well as two check-in kiosks, expedites the process. A mini ball machine, modeled after the larger version at the main campus, provides a positive distraction for patients and visitors.
Primary care services are at the core of the Mansfield Health Center with 26 exam rooms staffed by Akron Children's Hospital Pediatrics (ACHP). The design for the Mansfield Health Center's urgent care area includes six exam rooms with the flexibility for additional rooms. Twelve universal-design exam rooms and one procedure room allow for various specialty practices to operate efficiently in the same space. This area is also designed with convenient access to important support functions including ultrasound, x-ray equipment, a lab with a draw room, echocardiography, and EKG.
Hasenstab Architects has extensive experience designing pediatric rehabilitation spaces which incorporate state-of-the-art equipment and create an environment that encourages recovery. The Mansfield Health Center's 6,600-square-foot rehab space includes 1,400-square feet of gym space for exercise, sensory integration, and gross motor skills. Six therapy rooms were incorporated for various rehabilitative services. An indoor track with access to an outdoor path allows for rehabilitation and some fun with bikes and tricycles.
At Hasenstab Architects, we believe inventive pediatric office design ideas can play an important role supporting the health and well-being of children in our communities. Successful design must address critical elements such as providing flexible examination rooms which easily adapt to meet changing needs and spaces organized to generate optimal efficiencies. However, it is also important to create environments which appeal to, heal and soothe pediatric patients of all ages, as well as provide comfortable spaces for families and visitors. Innovative integration of architectural and interior design can create spaces which ease fear, provide positive distractions and encourage hope.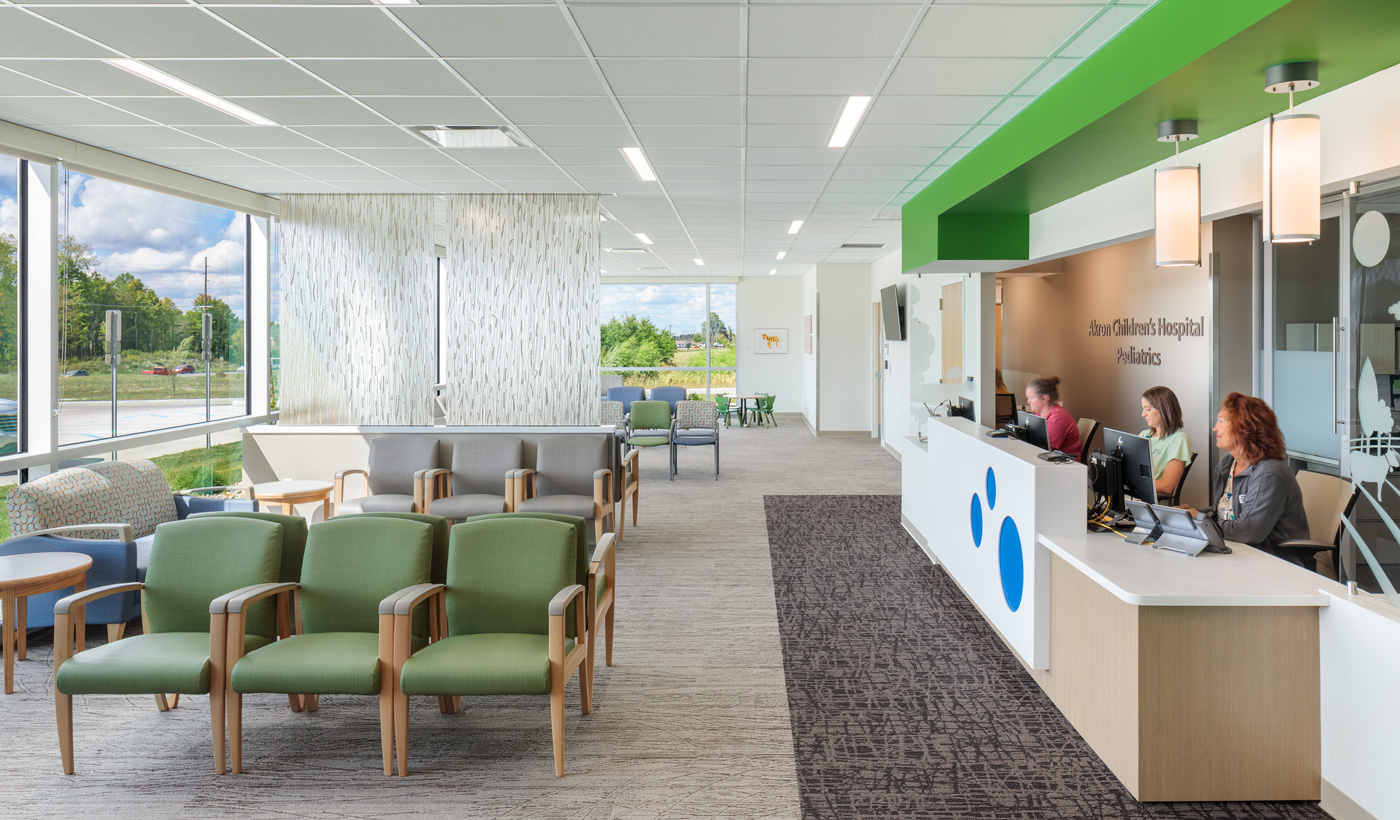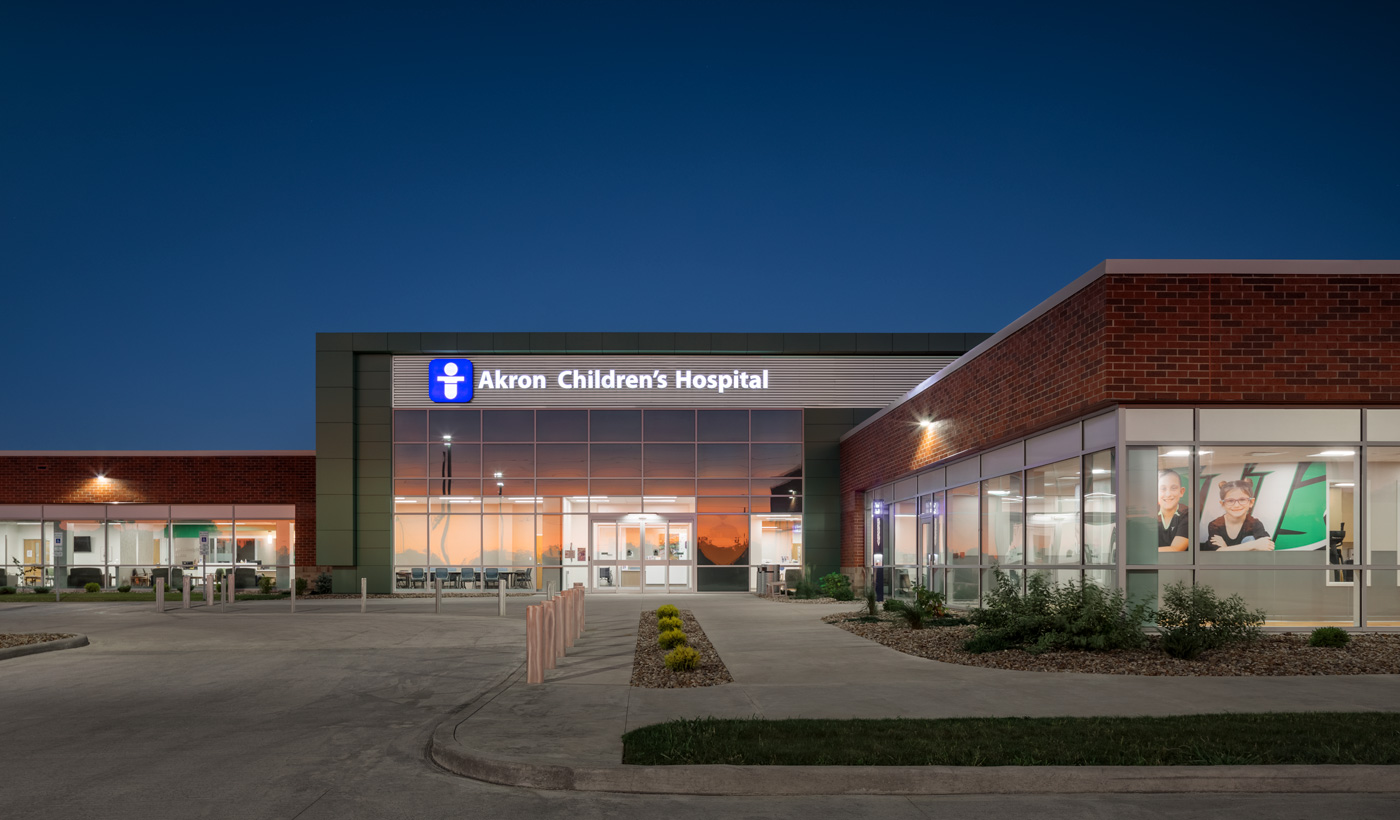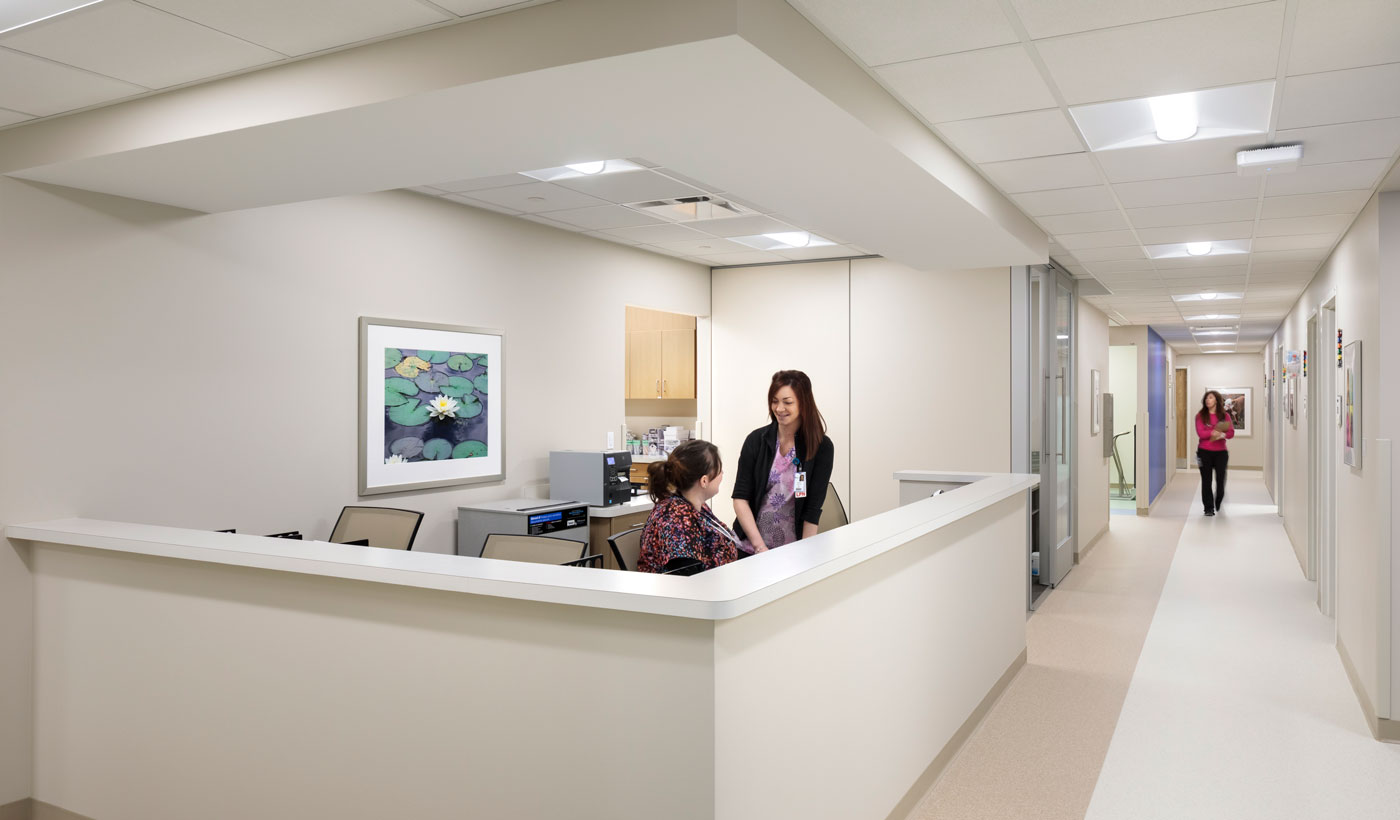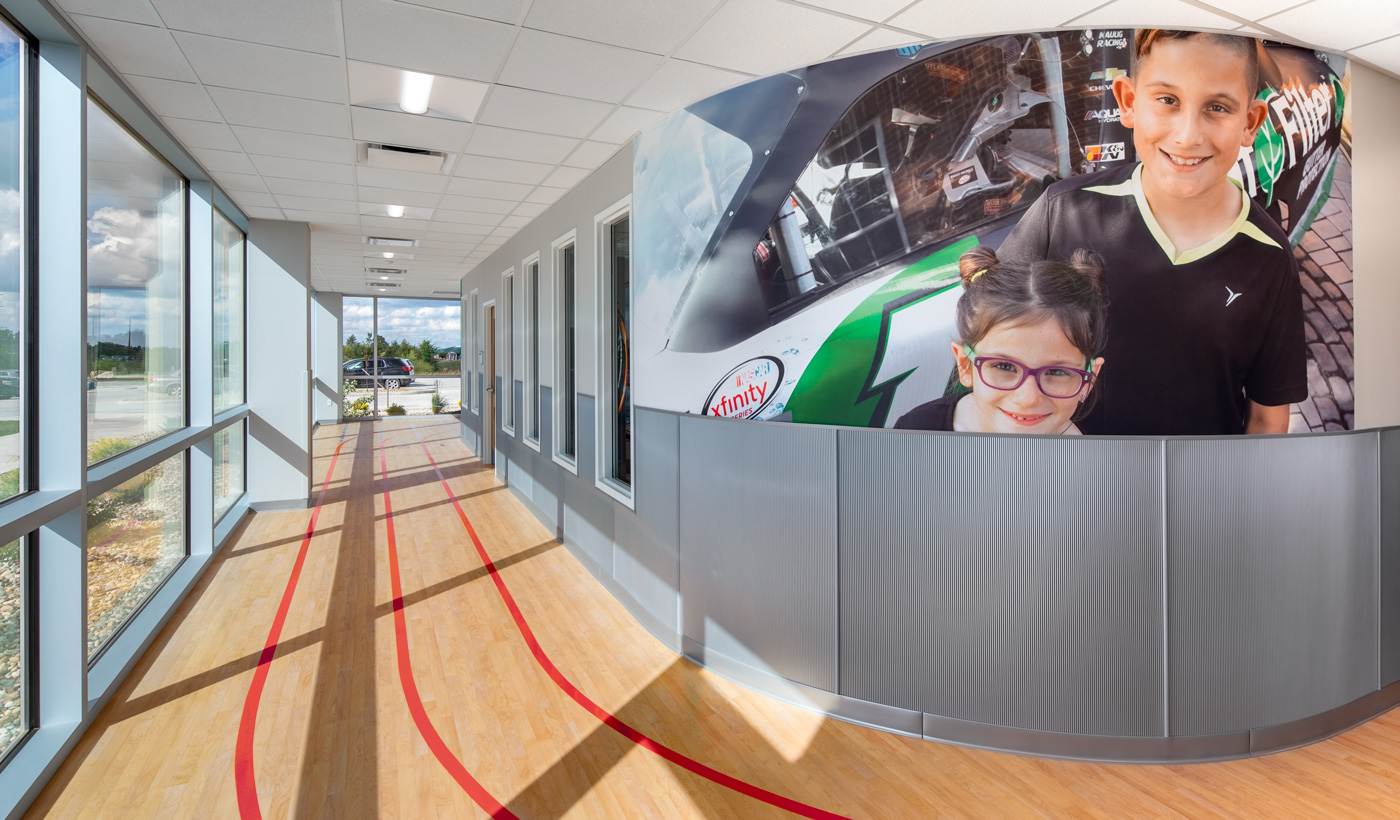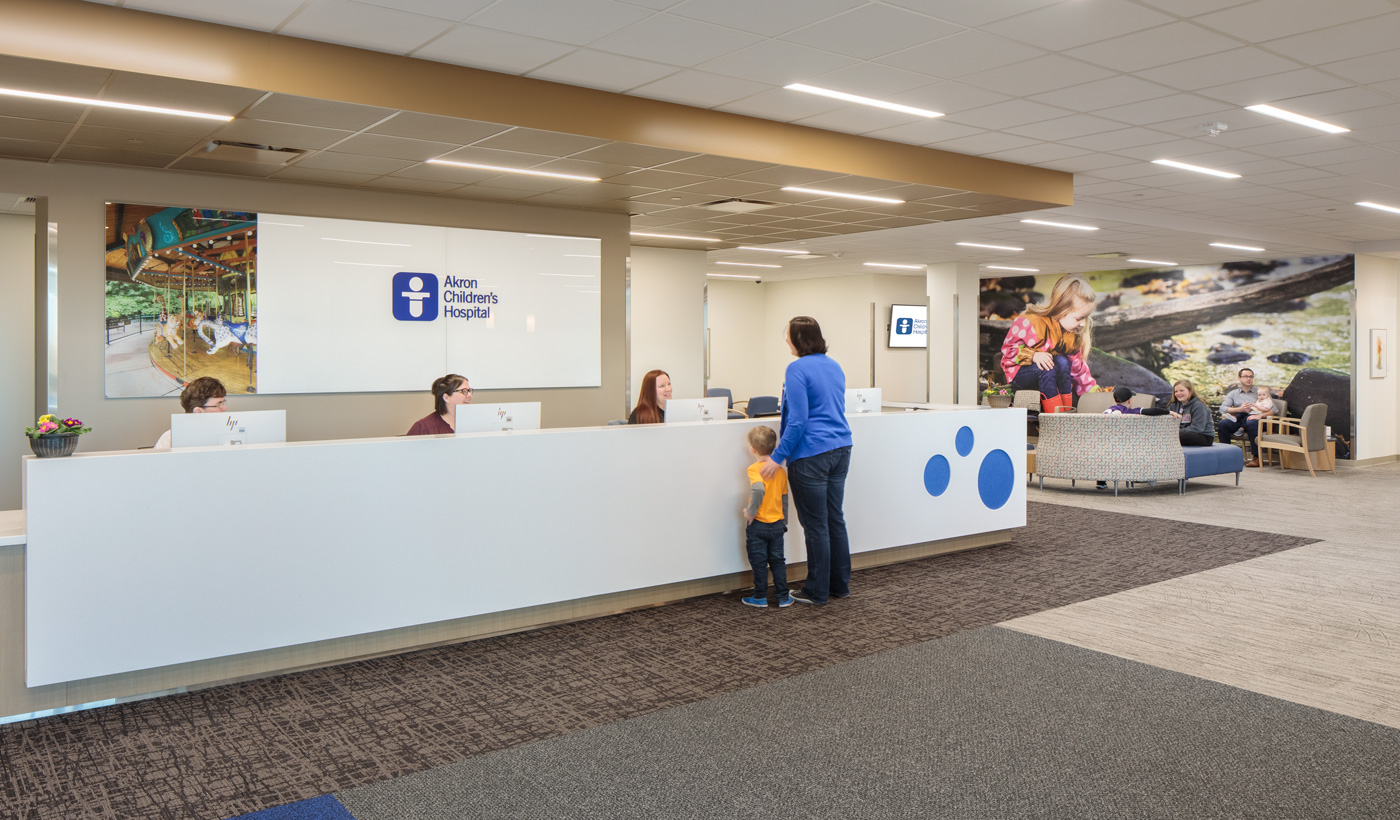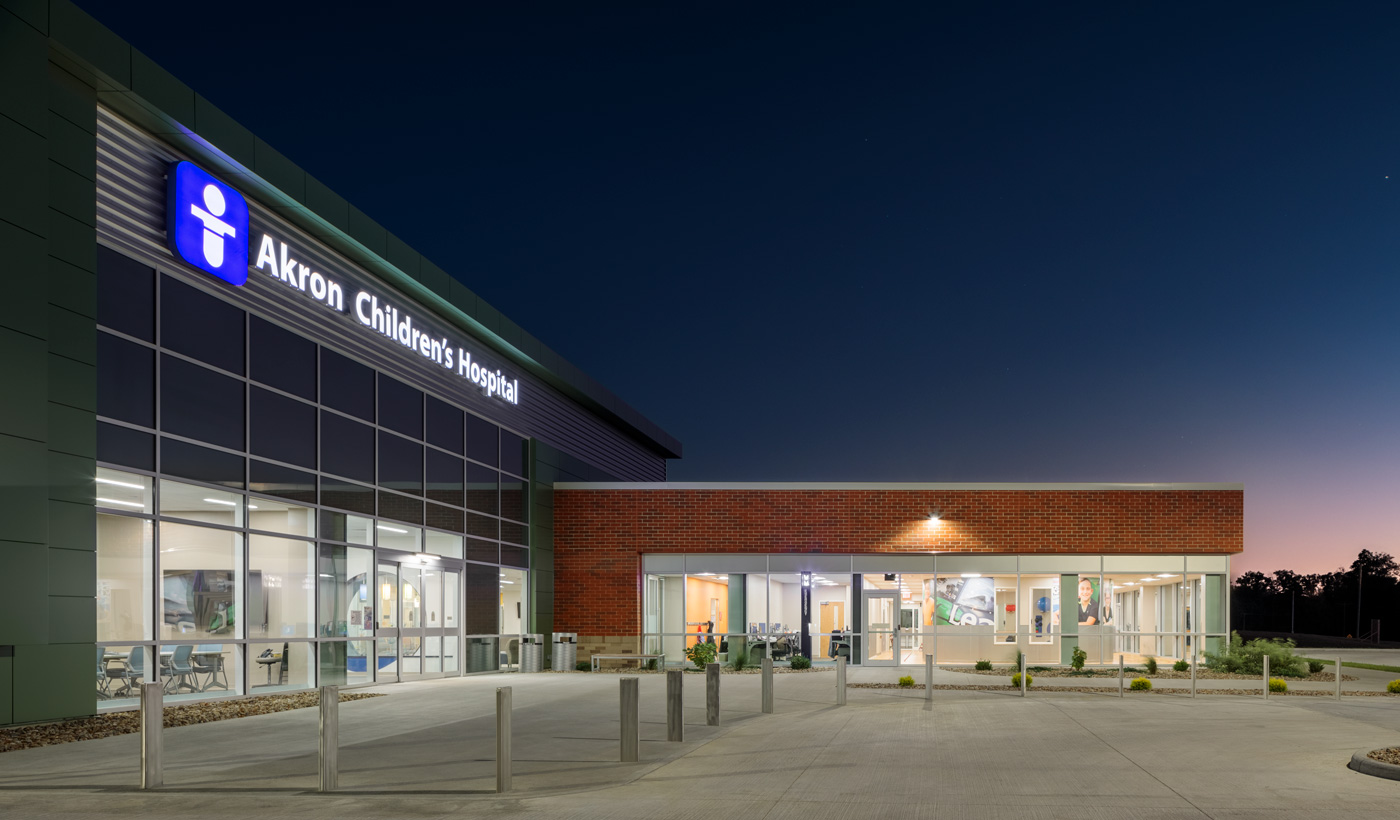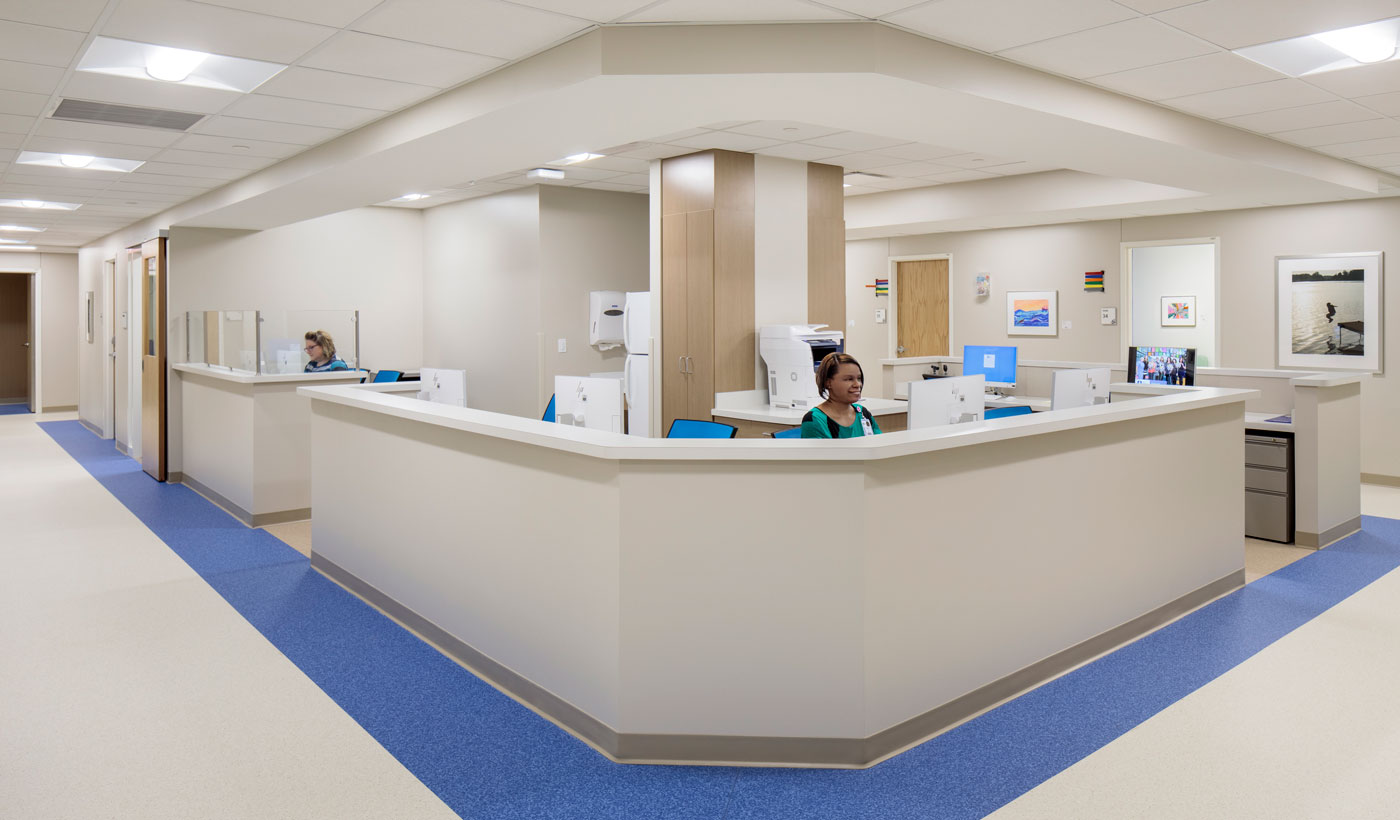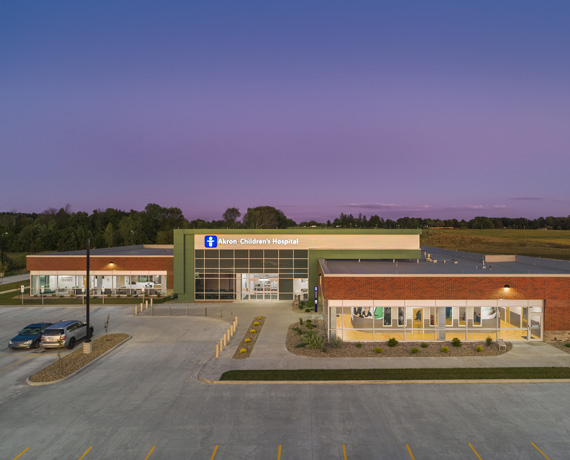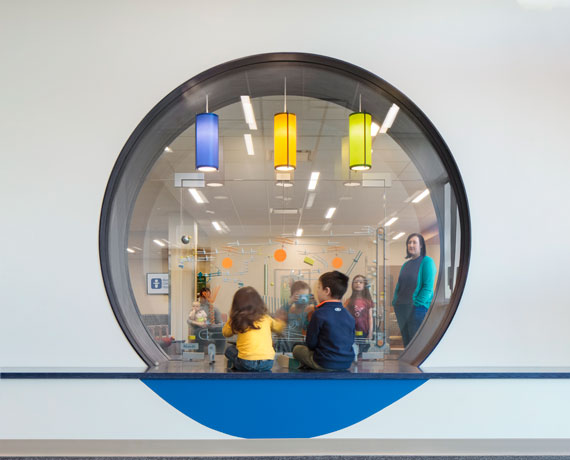 Project Details
Client
Akron Children's Hospital
Category
Keywords
Akron Children's Hospital
,
DBB
,
Diagnostic Imaging
,
Exam Room Design
,
Flexible Design
,
Healthcare
,
Interior Design
,
Lobby
,
Medical Office Building
,
New Construction
,
Pediatric
,
Physical Therapy
,
Primary Care
,
Radiology
,
Reception
,
Rehabilitation
,
Specialty Care
,
Treatment Room
,
Universal Design
,
Urgent Care
Key Team Members
Scott Radcliff
Bob Medziuch
Amador Gonzalez
Adam May
Carla Cremers
Chitra Matthai
Bill Ahern
Tina Kessel
Tom Walker
Paul Kilgore