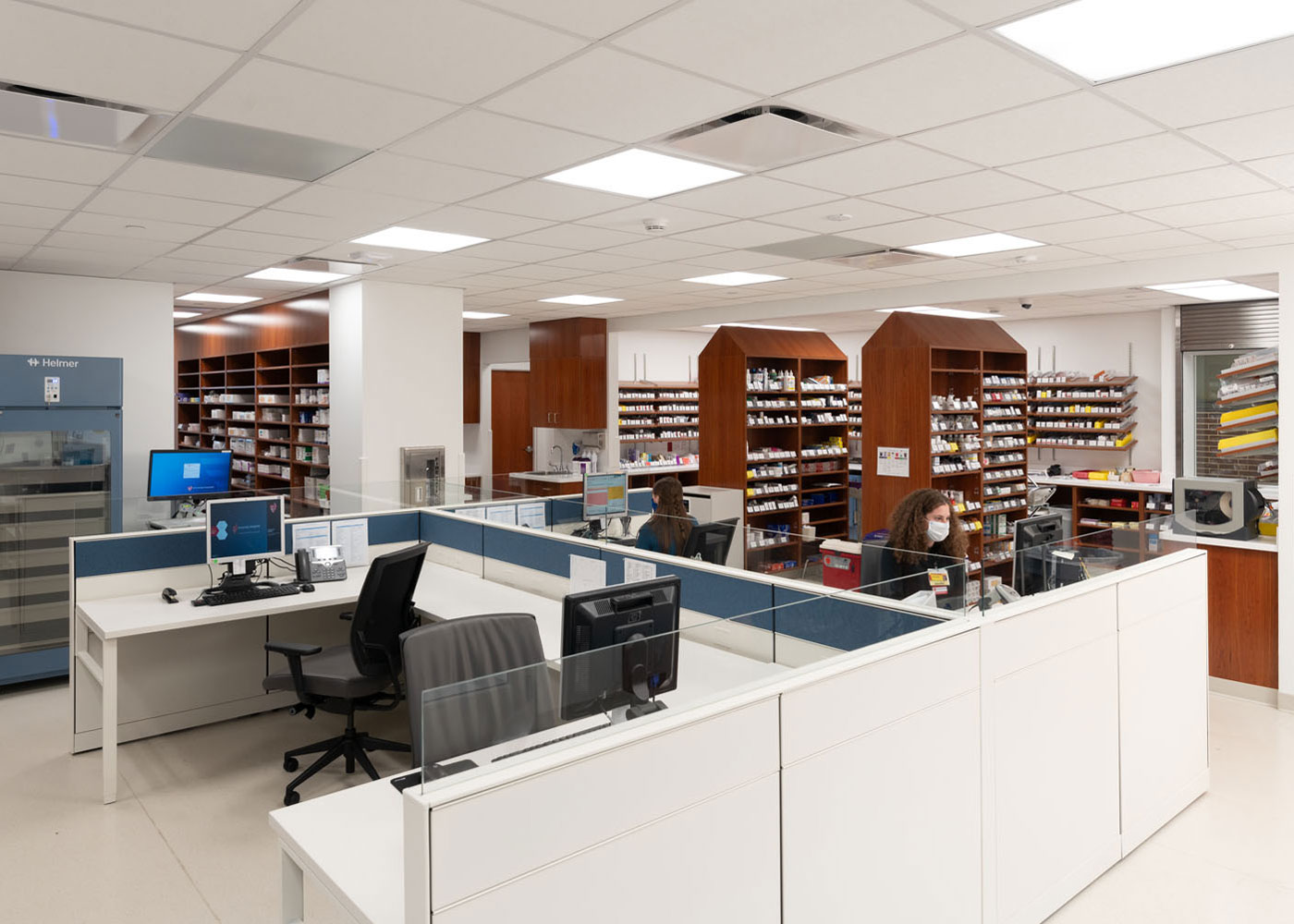 University Hospitals
Richmond Medical Center
NE Ohio's Leader in Pharmaceutical Lab Design
Hasenstab Architects is a recognized leader in pharmaceutical lab design in Northeast Ohio. Our expertise enables us to design pharmaceutical laboratories which meet occupational safety and regulatory requirements. We take a customized approach to each laboratory we design, taking time to understand a client's specific needs and concerns. Our approach also includes consideration and verification for existing and anticipated equipment.
University Hospitals' Richmond Medical Center provides comprehensive medical care to Richmond Heights and surrounding areas in Cuyahoga and Lake Counties. The existing 1,500 square foot pharmacy was too small and did not meet current guidelines and requirements including USP 797/800.
Hasenstab Architects provided full professional design services from planning through construction administration, including collaboration with the owner's pre-selected Construction Manager at Risk (CMR) throughout design and construction. Our extensive experience designing patient-centric healthcare environments was especially applicable given that the facility serves as a laboratory for pharmacists as well as a retail pharmacy for patients. The design needed to anticipate and satisfy a variety of requirements.
The 4,400 square foot addition at University Hospitals' Richmond Medical Center incorporated a new retail pharmacy to complement its compounding pharmacy. Effective security is paramount in pharmaceutical lab design. The retail component created a design challenge of how to separate the public side from the private side of the pharmacy. The solution was achieved by incorporating two bounding corridors, one that gives the public access to the hospital and retail pharmacy and the second where staff has restricted access and deliveries can be made. All access into the private corridor is through a secured entrance with key card access. Additionally, large, concrete bollards were installed along the exterior to prevent vehicular traffic from breaching the exterior wall and entrances.
The expansion also enabled two clean rooms to be added for use by the pharmacy staff, one having negative pressure and one positive, USP 800 & 797 respectively. General task completion has been improved in the new pharmacy and additional space has provided dedicated spaces for pharmaceutical work.
The addition at University Hospitals' Richmond Medical Center nearly doubled the size of their previous pharmaceutical laboratory and significantly expanded the breadth and depth of services offered to the community. The team at Hasenstab Architects leveraged their expertise in pharmaceutical lab design to provide added space and state-of-the-art clean rooms in a secure environment, all in support of the medical center's mission to provide excellent care to patients.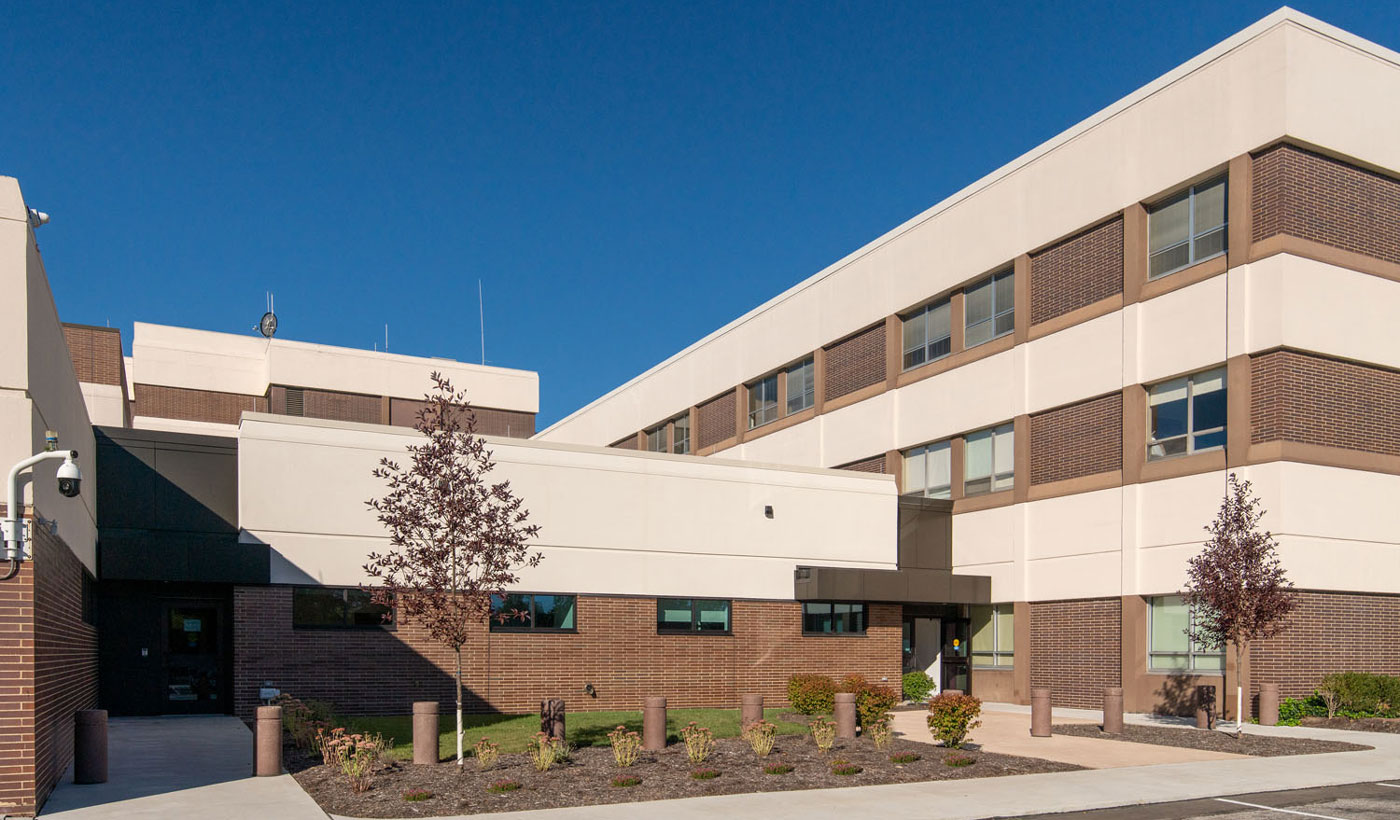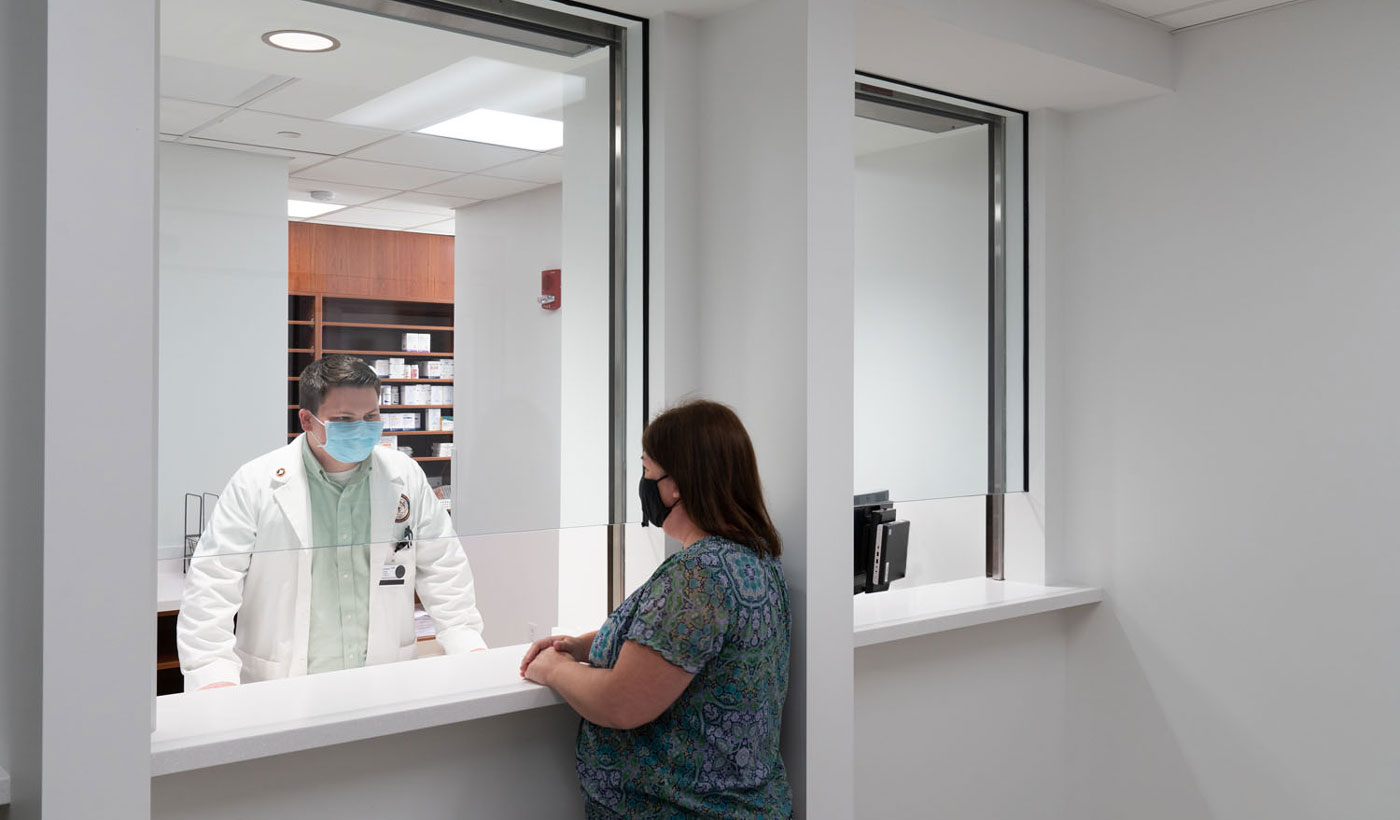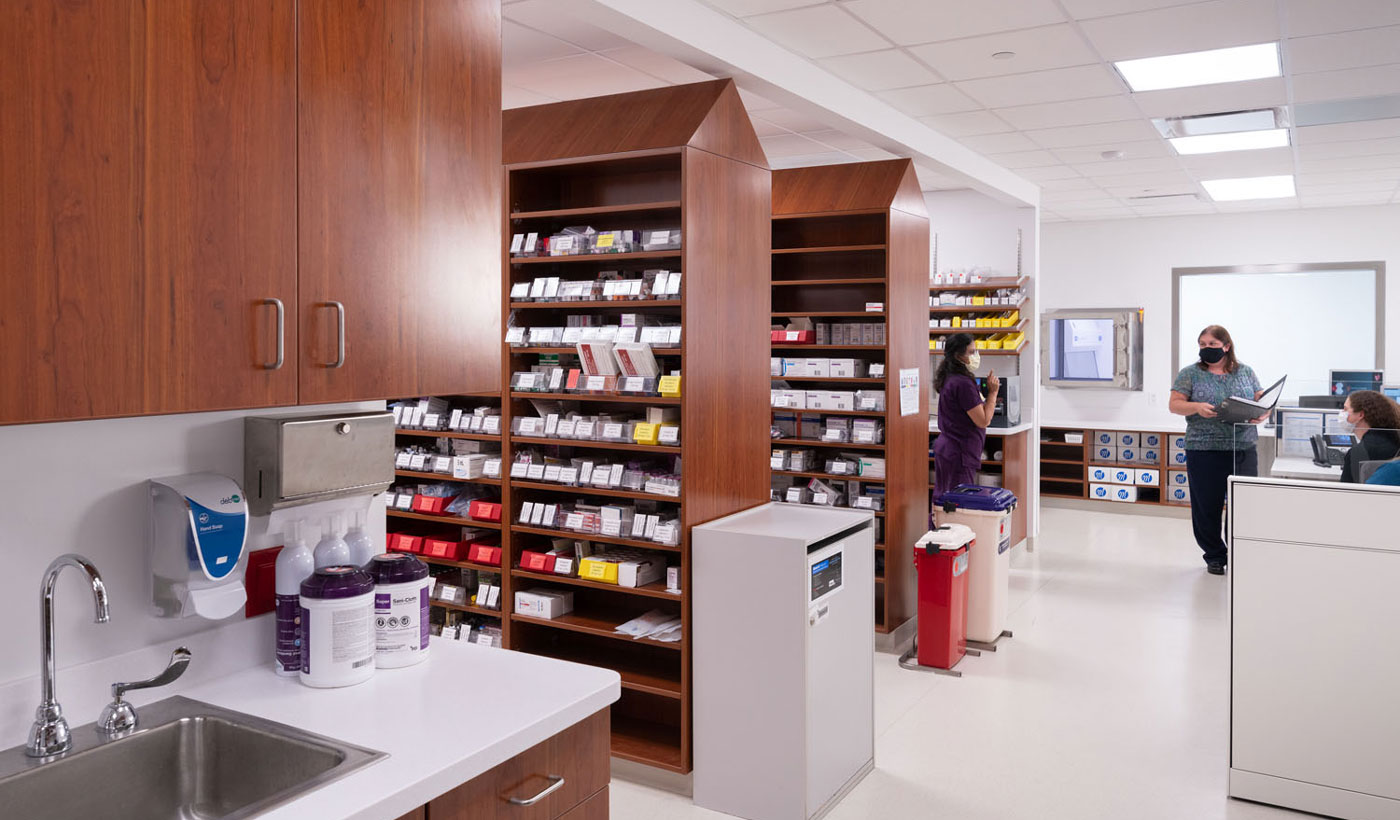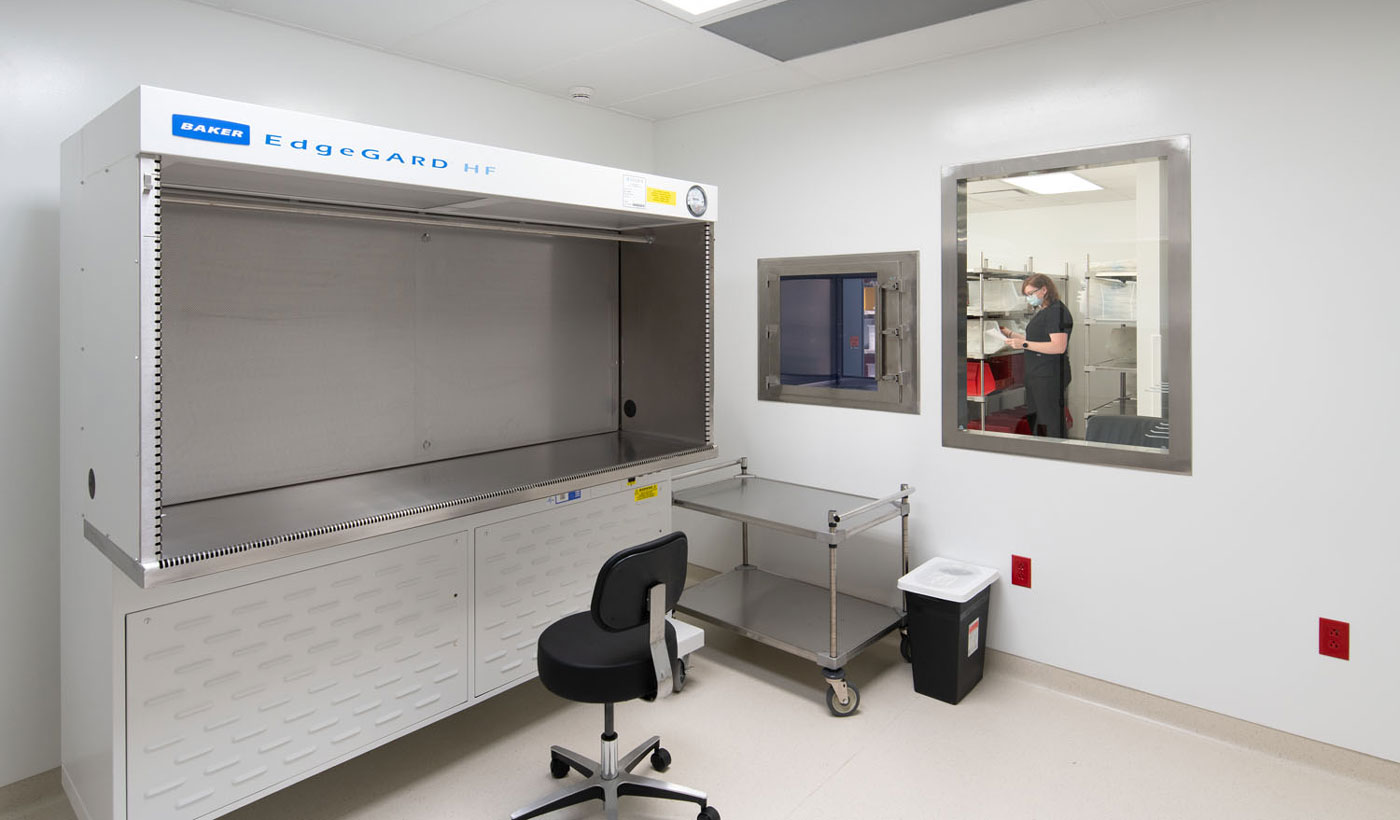 Key Team Members
Mark Diekmann
Brandi Fry
Chris Betts