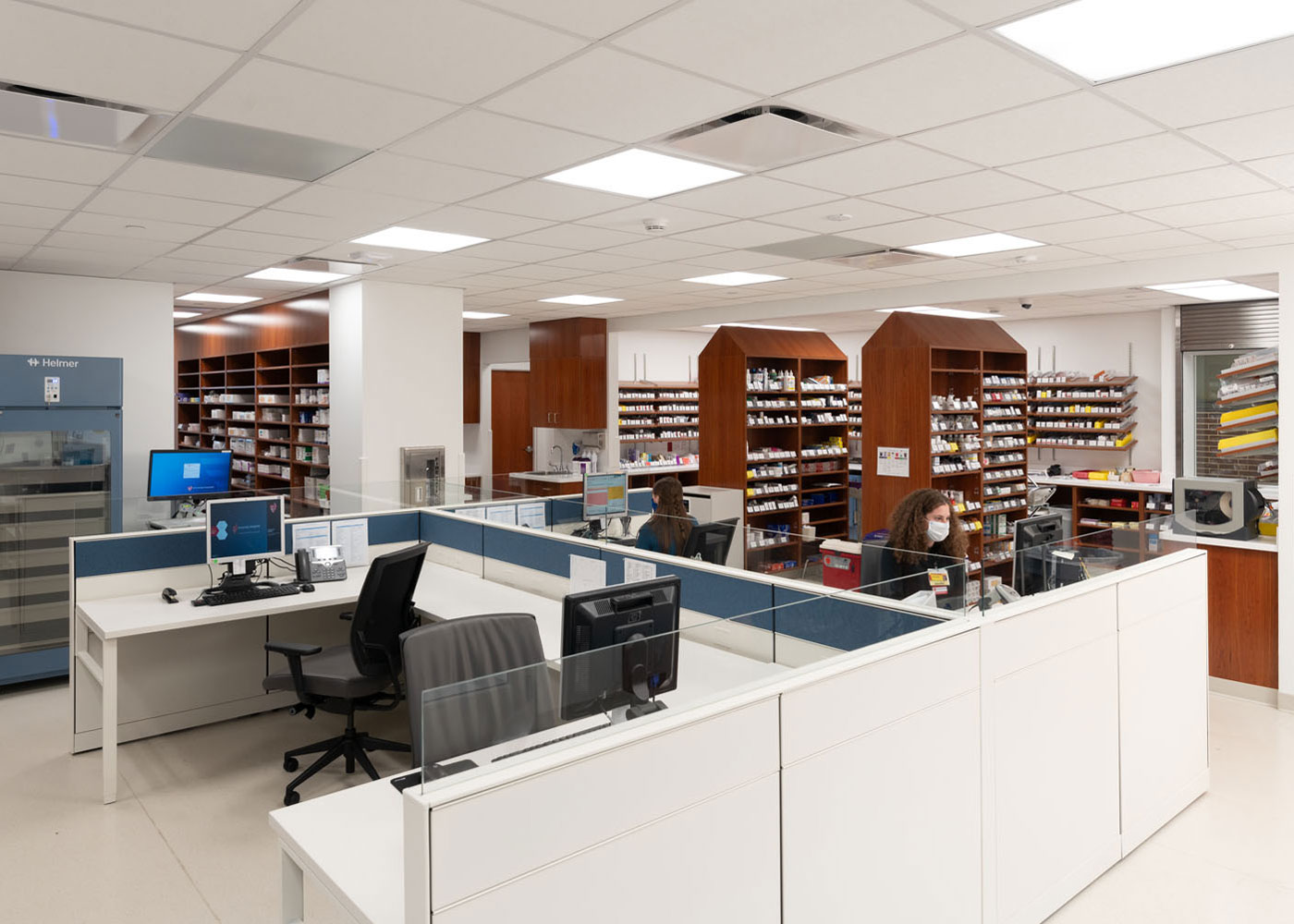 University Hospitals
Richmond Pharmacy Addition
This 4,400 SF retail pharmacy addition at Richmond Medical Center replaced the 1,500 SF existing pharmacy which was too small and did not meet current guidelines and requirements, including USP 797/800. Hasenstab Architects provided full professional design services from planning through construction administration, including collaboration with the Owner's pre-selected CM at Risk throughout design and construction.
Located where a physicians' parking lot once stood, this project incorporated a new retail pharmacy to compliment its compounding pharmacy. The retail component created a design challenge of how to separate the public side from the private side of the pharmacy. The solution was achieved by incorporating two bounding corridors, one that gives the public access to the hospital and retail pharmacy and the second where staff have restricted access and deliveries can be made.
The addition allowed two clean rooms to be added for use by the pharmacy staff, one having negative pressure and one positive, USP 800 & 797 respectively. General task completion has been improved in the new pharmacy as additional space has provided dedicated spaces for pharmaceutical work.
The pharmacy is secured by minimizing access to the pharmacy from the public corridor. All access into the pharmacy is via a secured entrance with key card access. Large, concrete bollards were installed along the exterior to prevent vehicular traffic from breaching the exterior wall and entrances.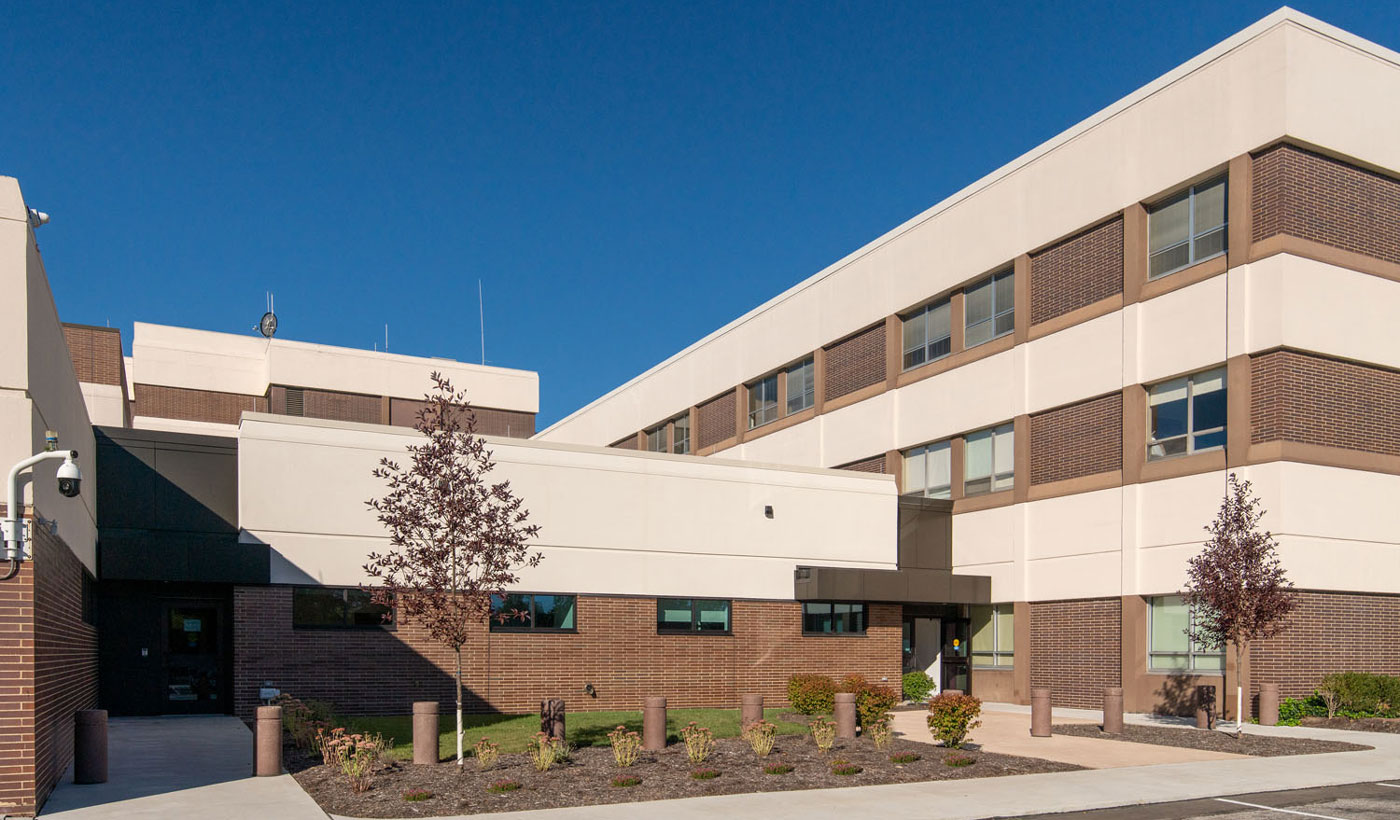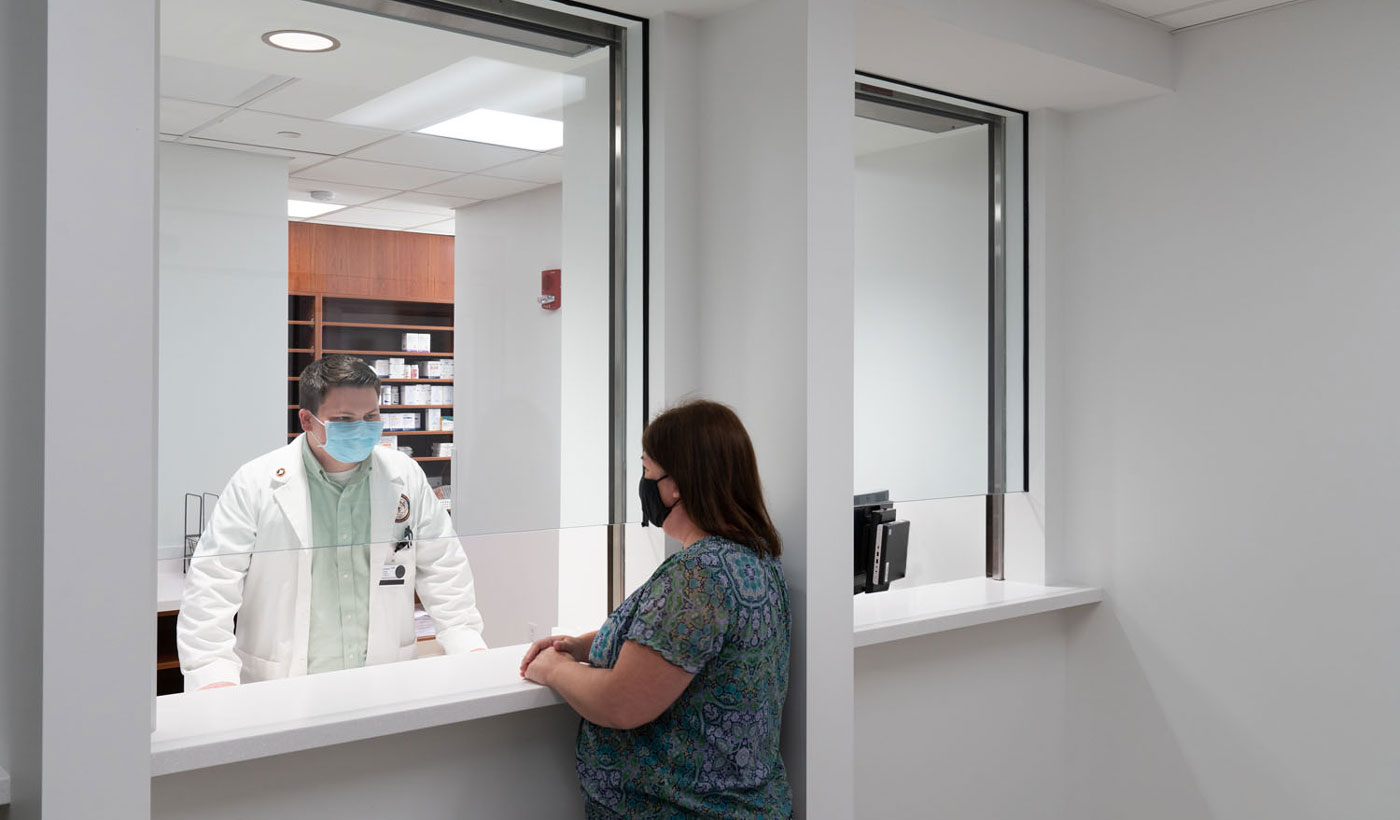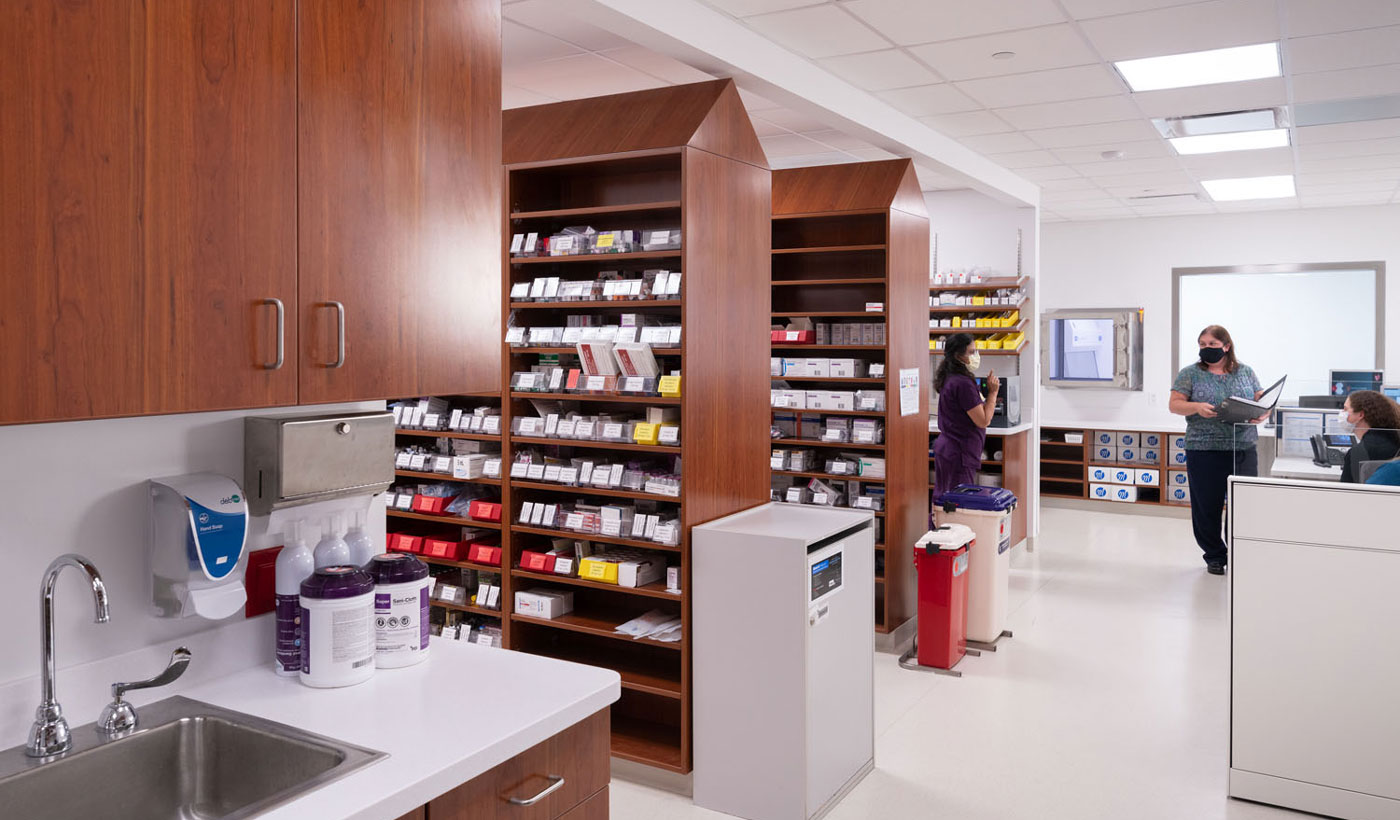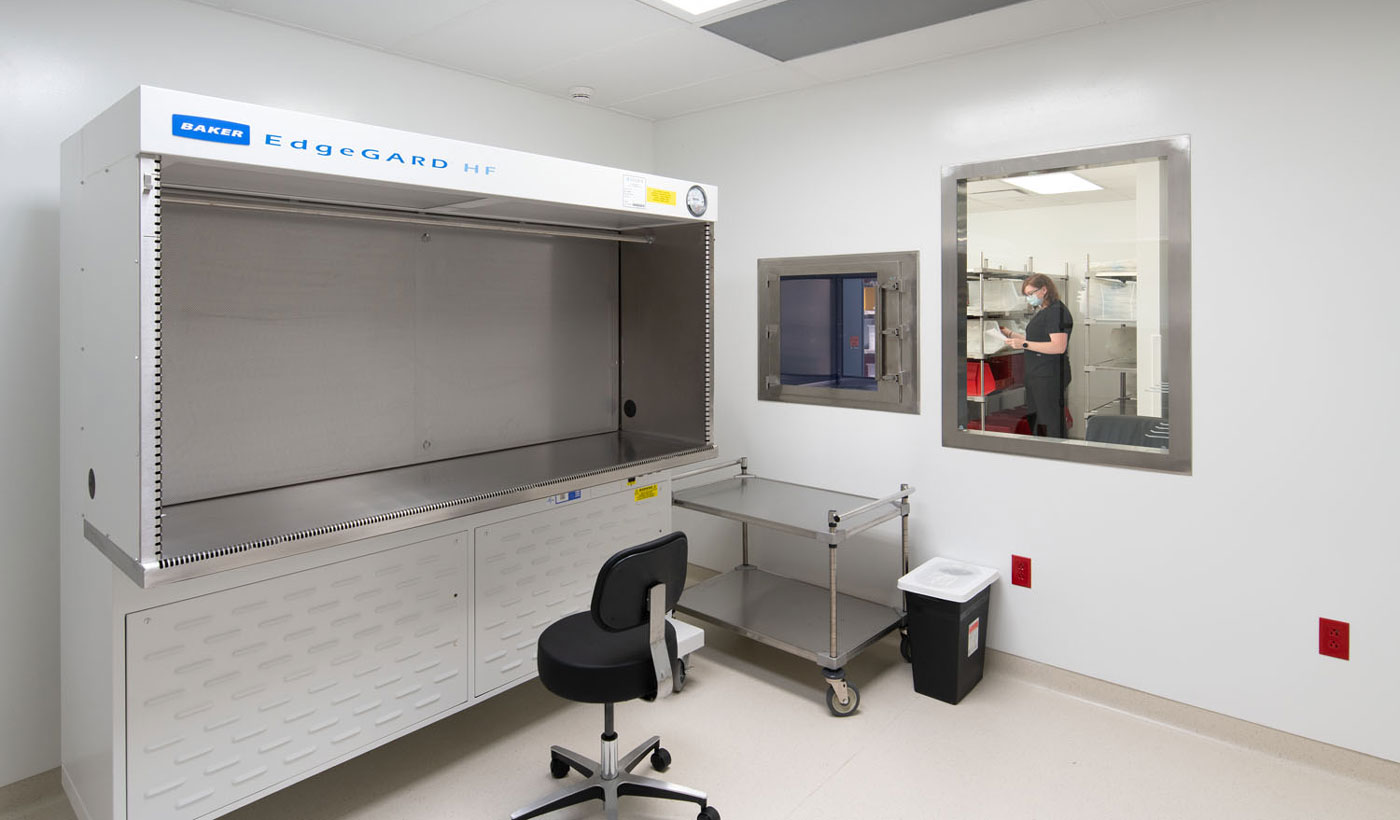 Key Team Members
Mark Diekmann
Brandi Fry
Chris Betts