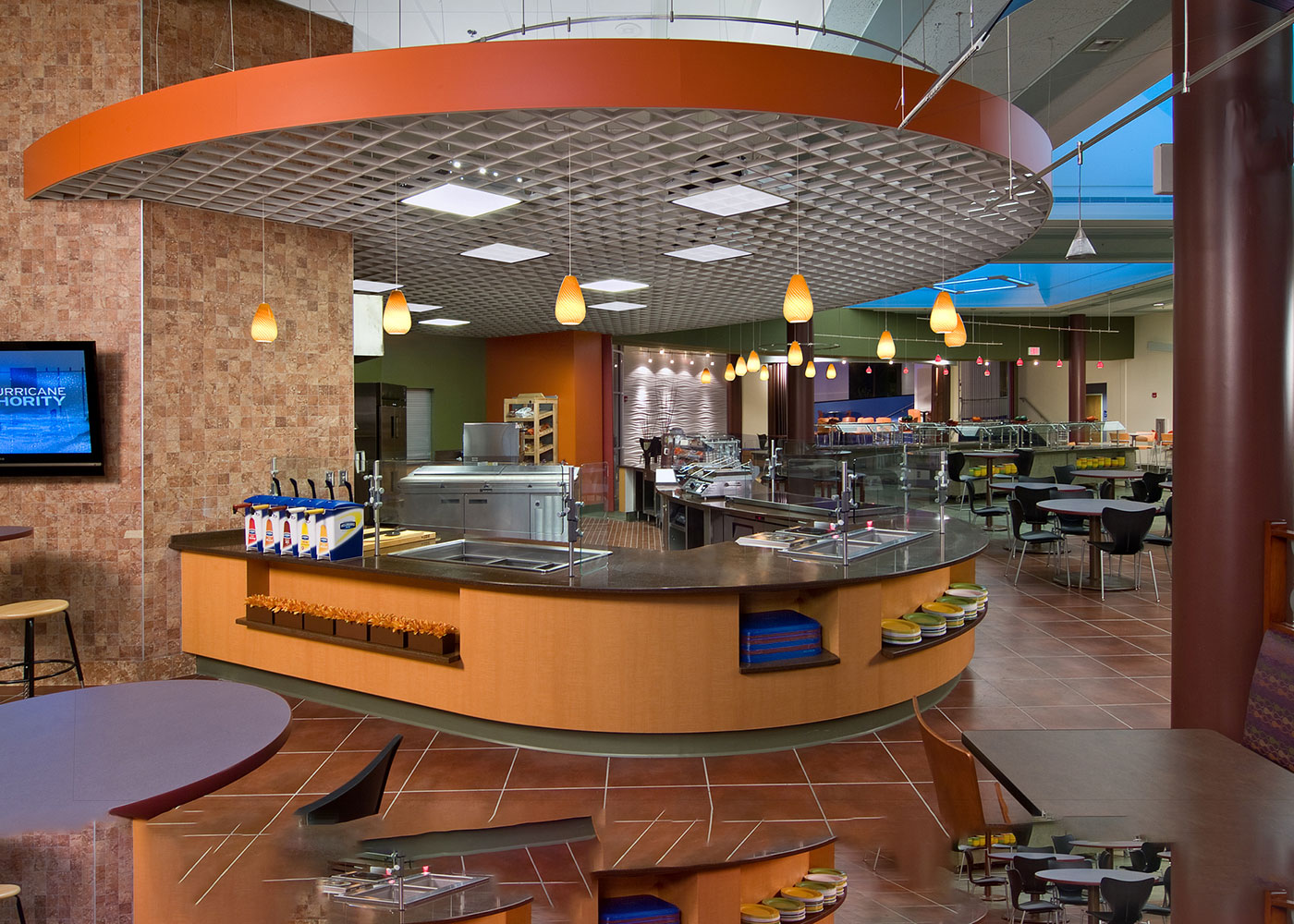 University of Akron
Robertson Café
The renovation for Robertson Café at The University of Akron included infrastructure and serving area improvements to an outdated 500-seat dining facility. The University's goal was to provide a more attractive food service option for campus residents and visitors.
The former, spacious one-room open cafeteria design now has several dining spaces, including a new 24-hour dining area which seats 40.
Food stations are arranged in a marketplace setup, with an emphasis on display cooking. The dining area features comfortable seating for students to eat and relax between classes.
The University's vision was to make Robertson Café a destination place for students to enjoy a variety of foods, communications media and the incorporation of live entertainment. Snacks and beverages are available 24 hours a day at an attached convenience store.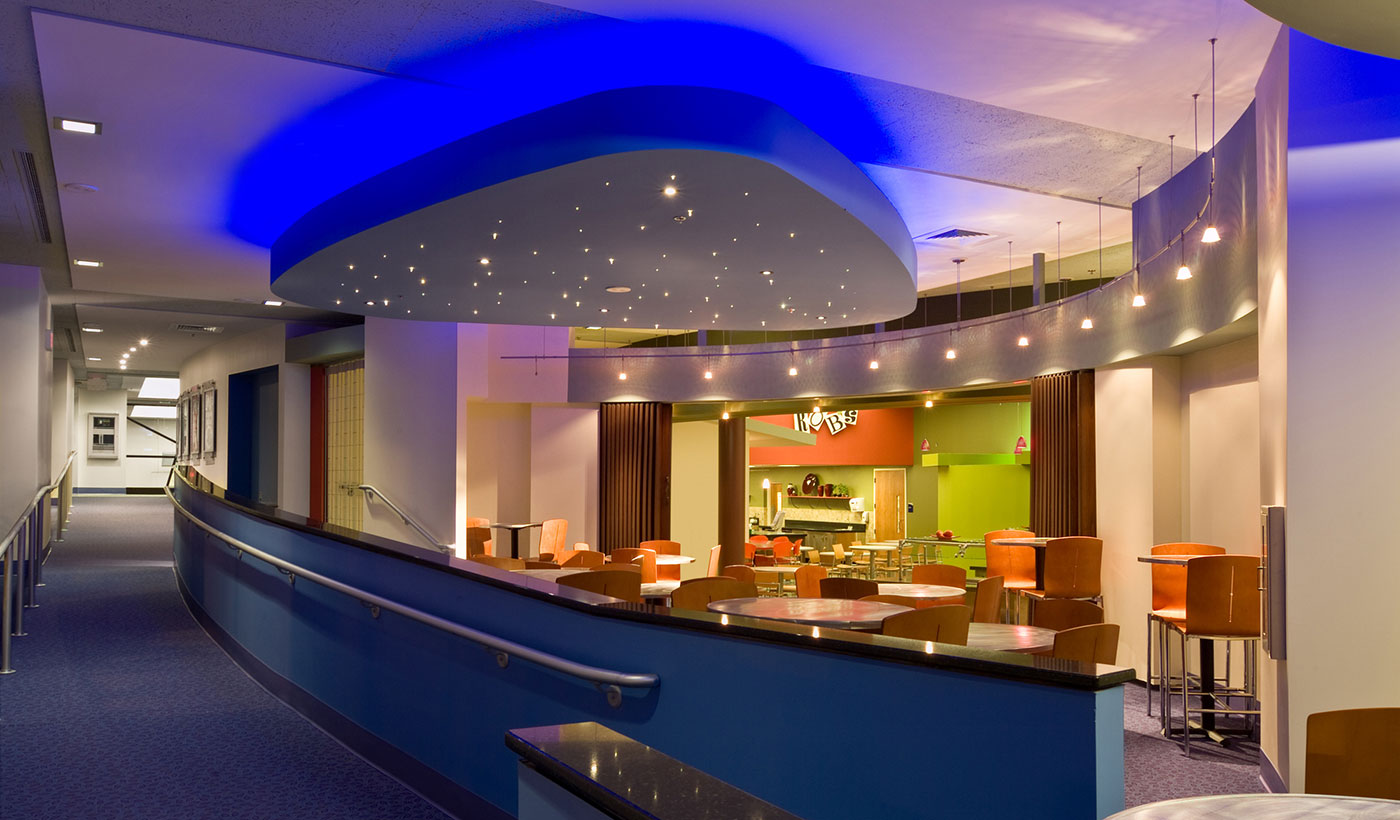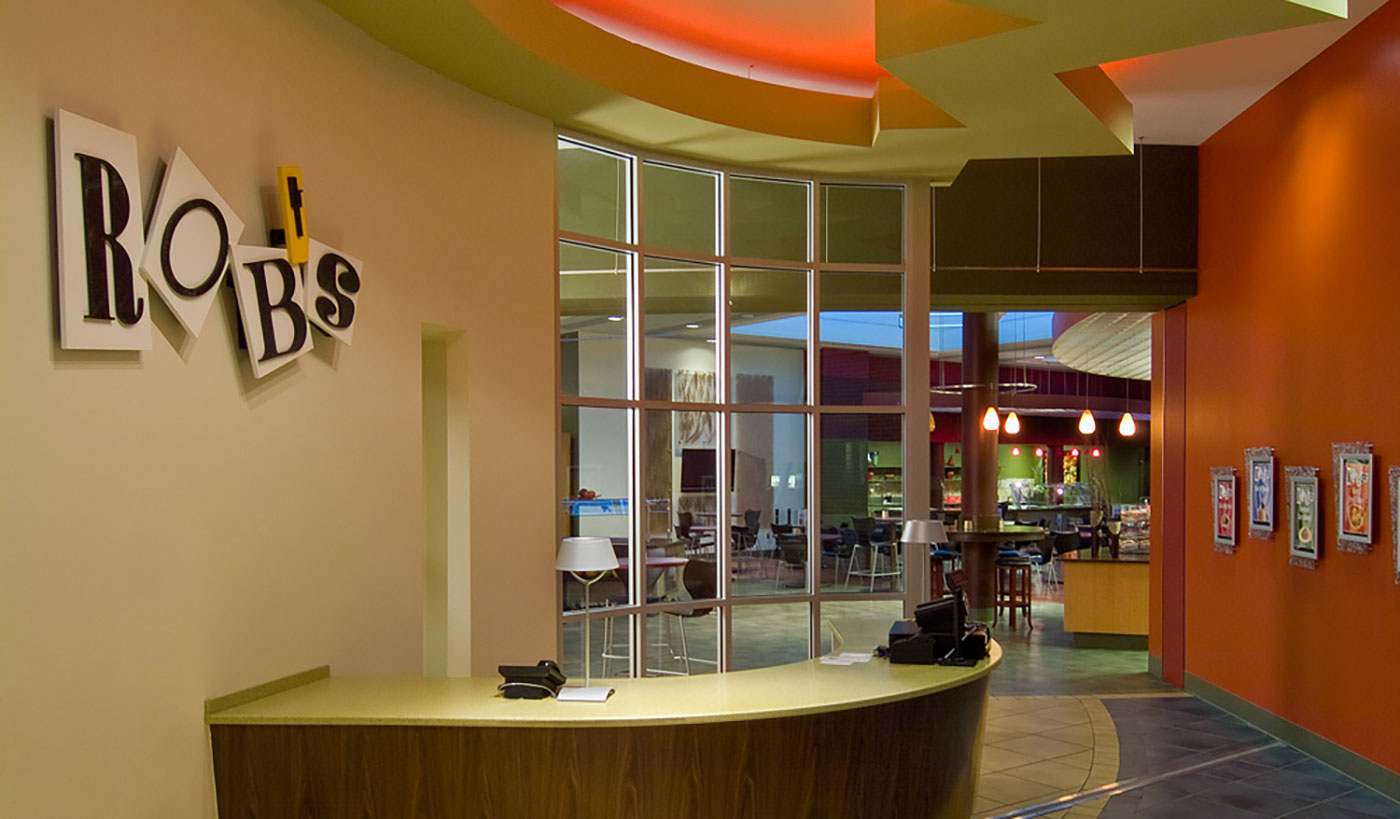 Key Team Members
Dennis Check
Marge Zezulewicz
Bill Ahern
Ben Grow
Rose Grow