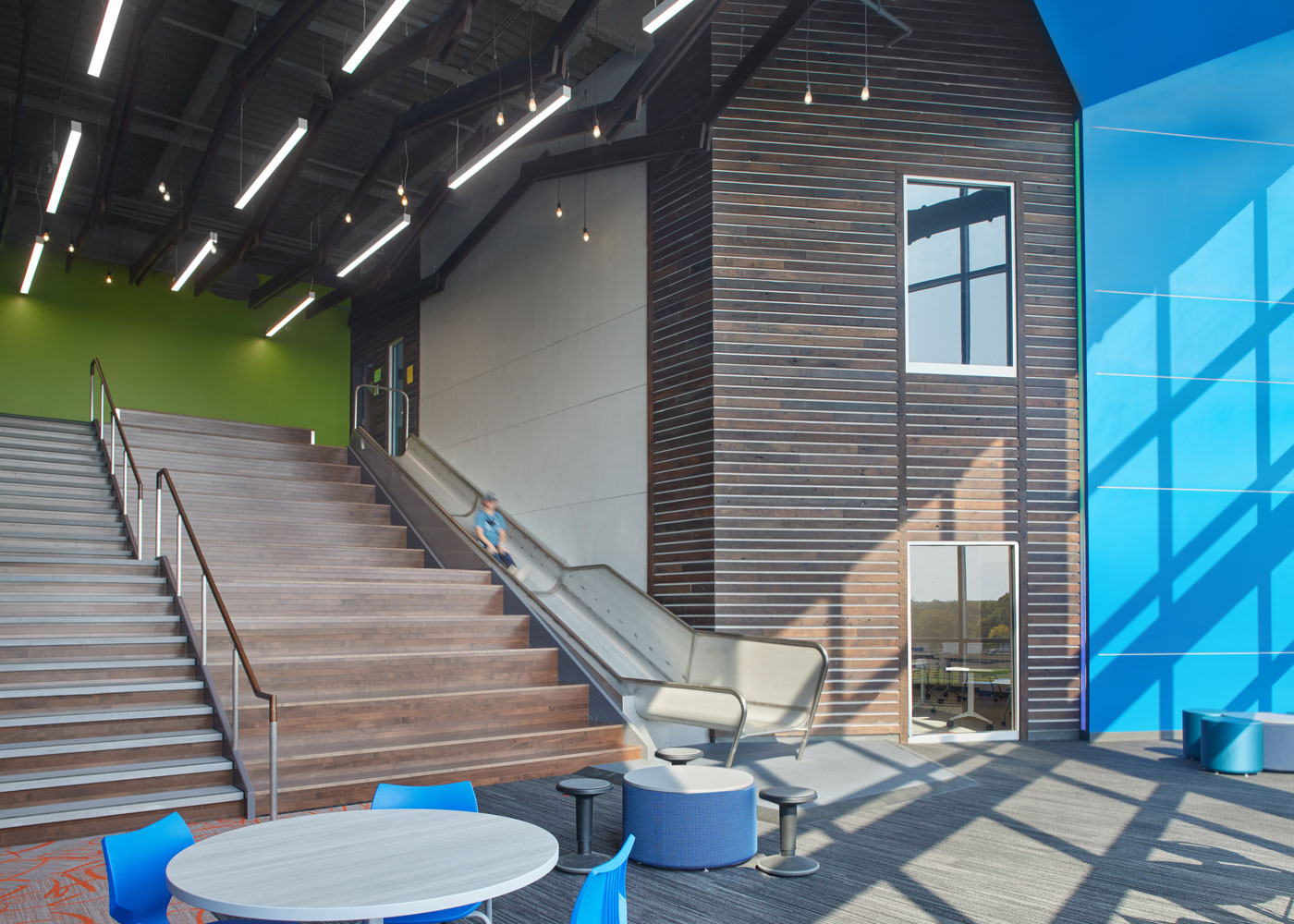 Bio-Med Science Academy
Bio-Med Science Academy
Hasenstab Architects, a leader in STEM school design, was hired to provide design services for the 92,000 square foot addition to the Bio-Med Science Academy, a STEM+M (Science, Technology, Engineering, Math + Medicine) school at Northeast Ohio Medical University (NEOMED). This is the first rural STEM school in Ohio and the first STEM school in the nation to be located on a medical university campus.
The plan was also designed to accommodate the Wasson Center for Clinical Skills, Training, Assessment and Scholarship. A state-of-the-art simulation facility, the Wasson Center enables NEOMED students and other healthcare professionals in the region to learn, train and practice individual and interprofessional skills. The Wasson Center was relocated to the site in order to provide more space for the simulation program and place it in a location to best serve the public and NEOMED community.
The large addition to the Education and Wellness Building, which is in a prominent location on NEOMED's campus, required thoughtful design for a complex connection to the existing building. The site design had to be sensitive to the existing parking and traffic pattern while also providing easy access to — and security for — the students at the Bio-Med Science Academy.
Central to the project was Hasenstab Architects' accomplished educational team which includes experts in STEM school design and the unique classroom requirements which integrate hands-on learning and encourage collaboration.
The upper two floors of the addition, along with the third floor in the existing building (the Academy's original space), serve approximately 600 Bio-Med Science Academy students spanning grades seven through twelve. The school was designed for 21st-century learning with flexible classrooms and an abundance of collaborative learning spaces.
In a novel twist, a slide provides students with an alternative route to get from the 4th to the 3rd floor.
The second floor of the building was designed to incorporate a large learning space shared between the Bio-Med Science Academy and NEOMED, as well as the Wasson Center.
At Hasenstab Architects, we recognize that different educational environments have unique design requirements and considerations. That is why we take the time to carefully listen to each client's needs and concerns — which enables us to identify the best design approach to provide the optimal learning environment. The Bio-Med Science Academy addition at NEOMED not only exemplifies our expertise in STEM school design, but also our ability to satisfy a variety of complex and unique needs all under one roof.
The Bio-Med Science Academy addition was designed and constructed with sustainability at its forefront. The project is the first school facility in Ohio to achieve LEED v4 BD+C Silver Certification.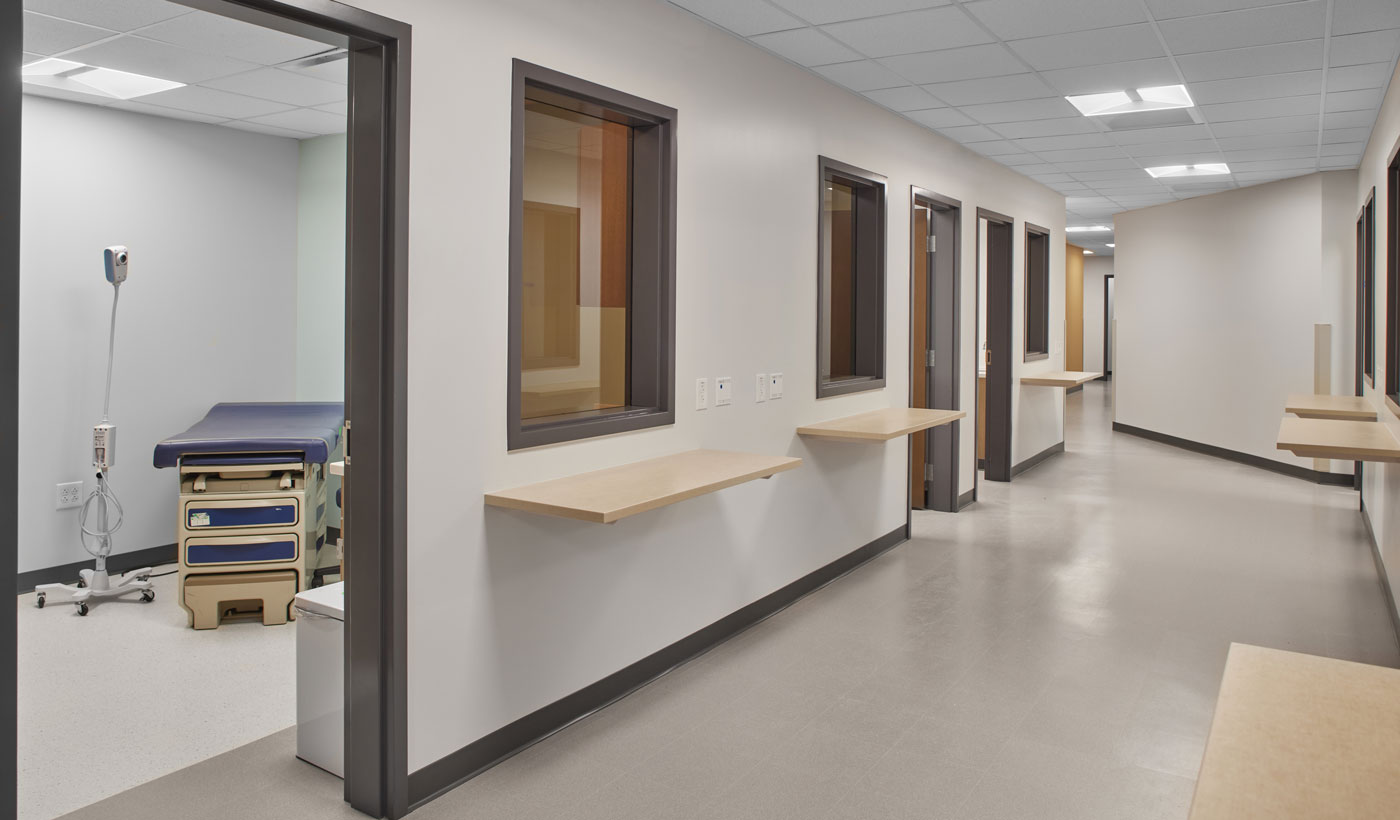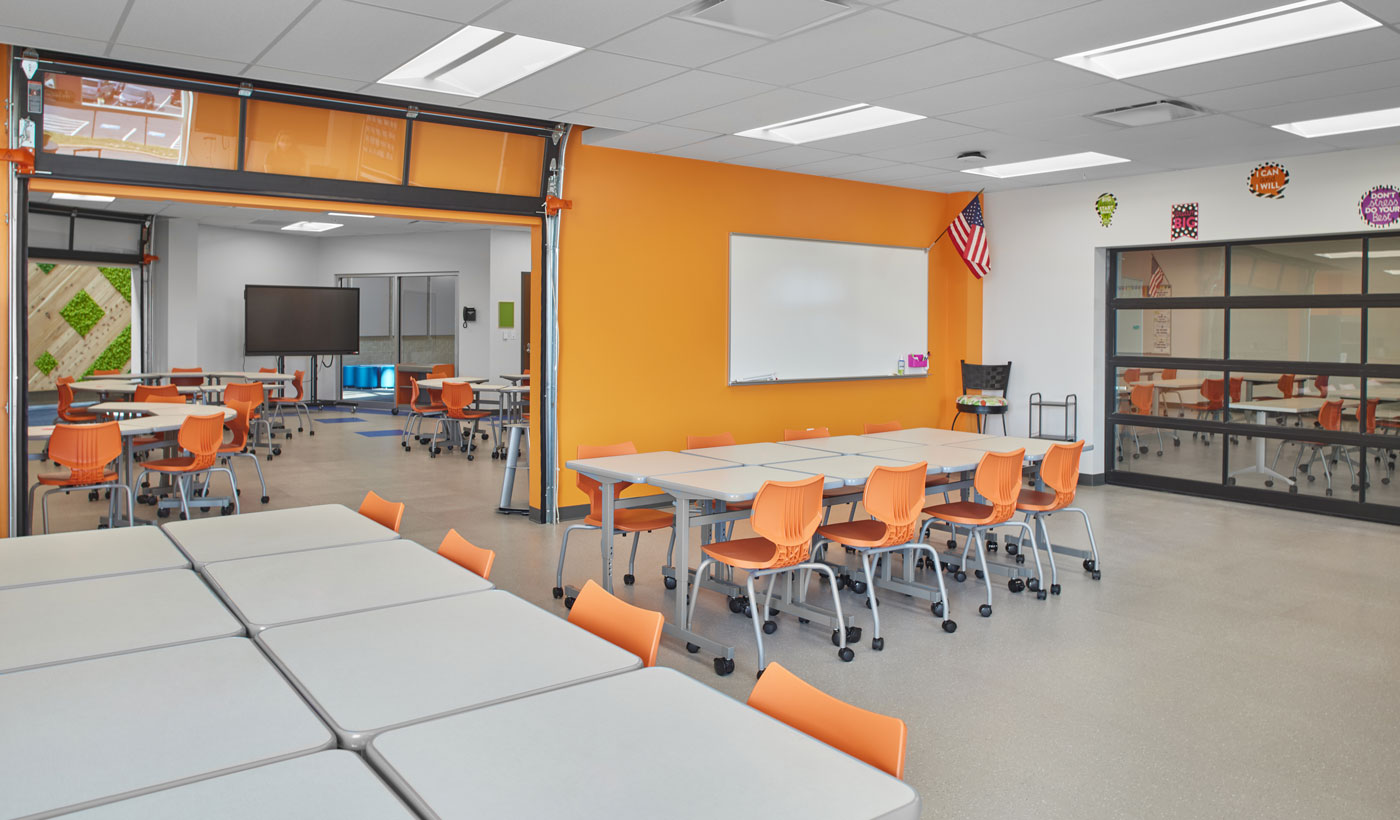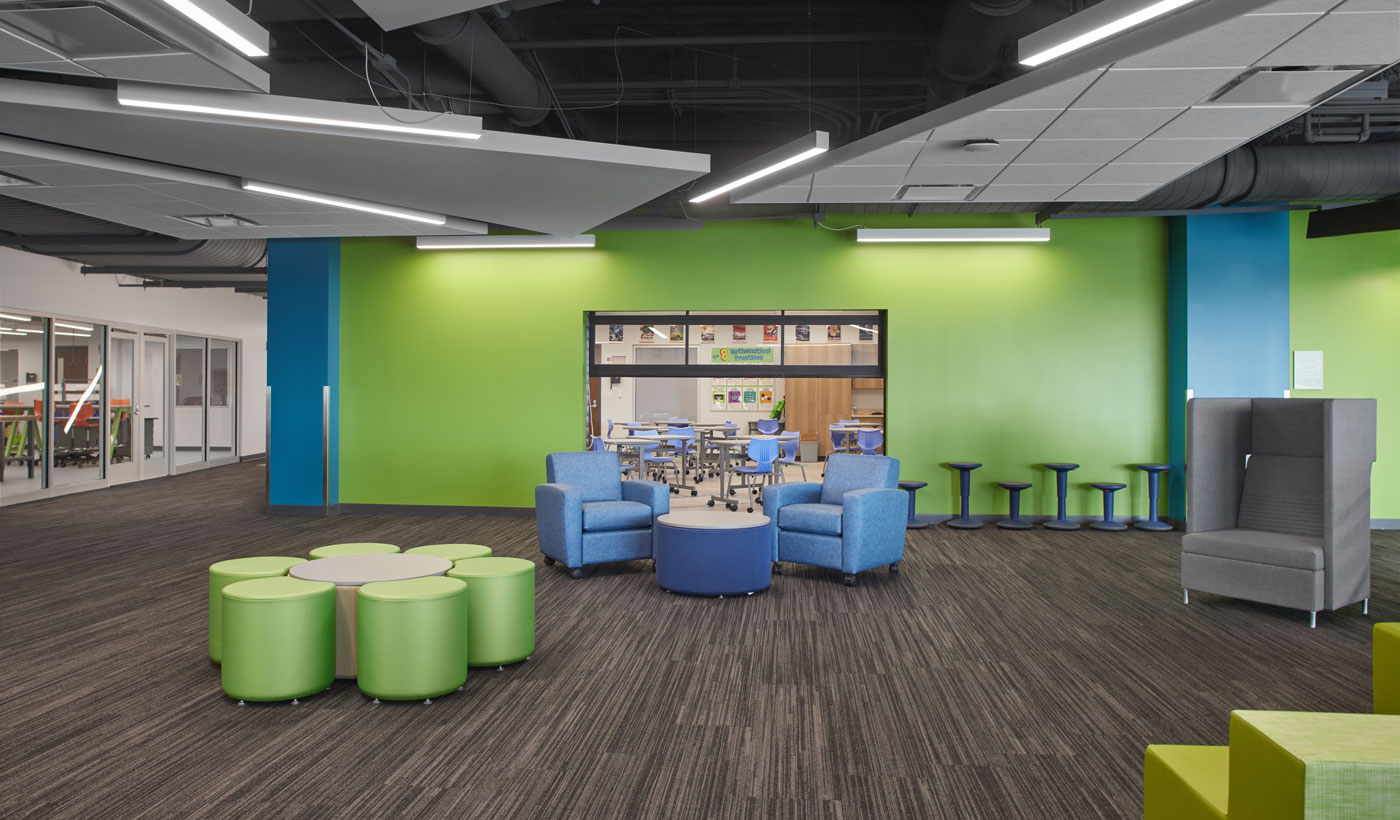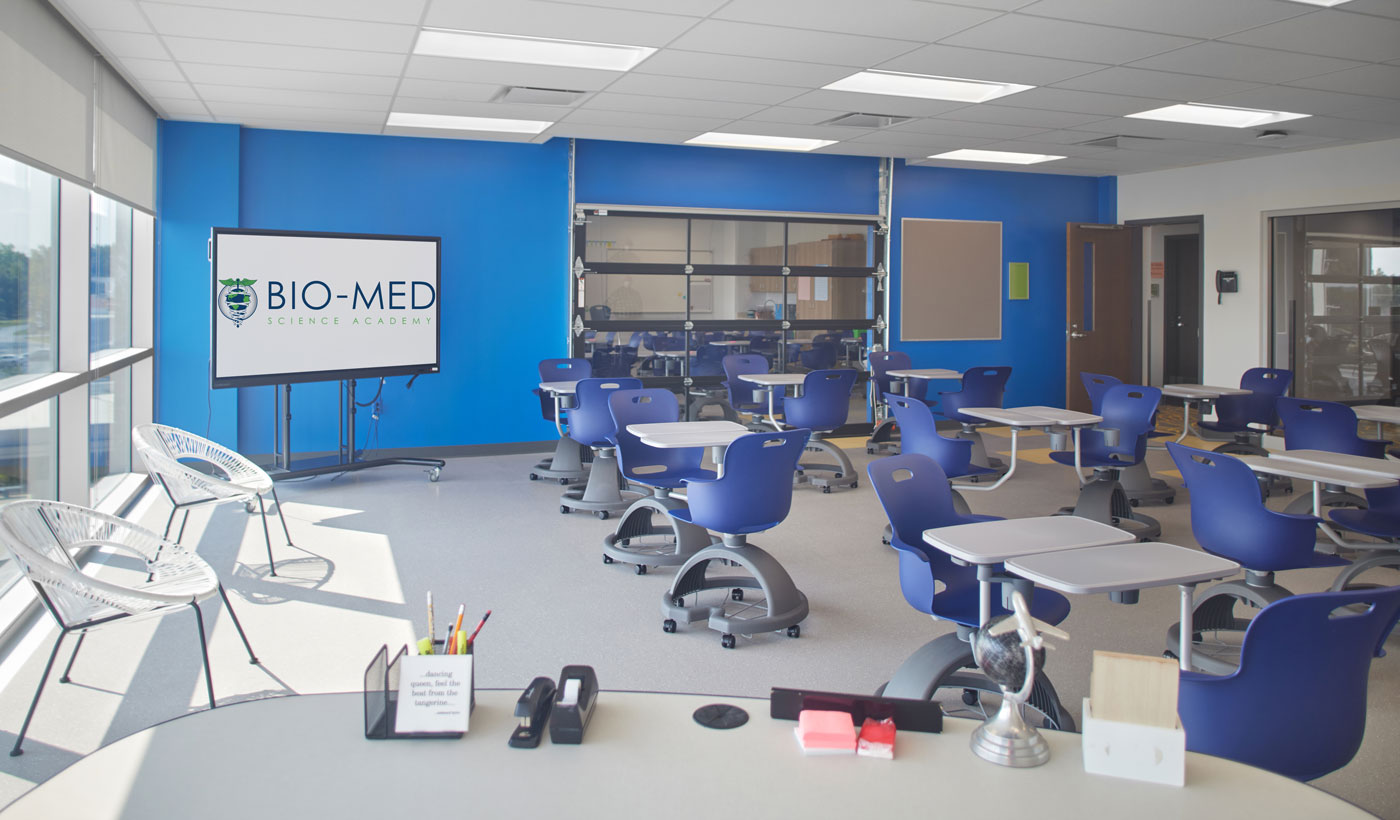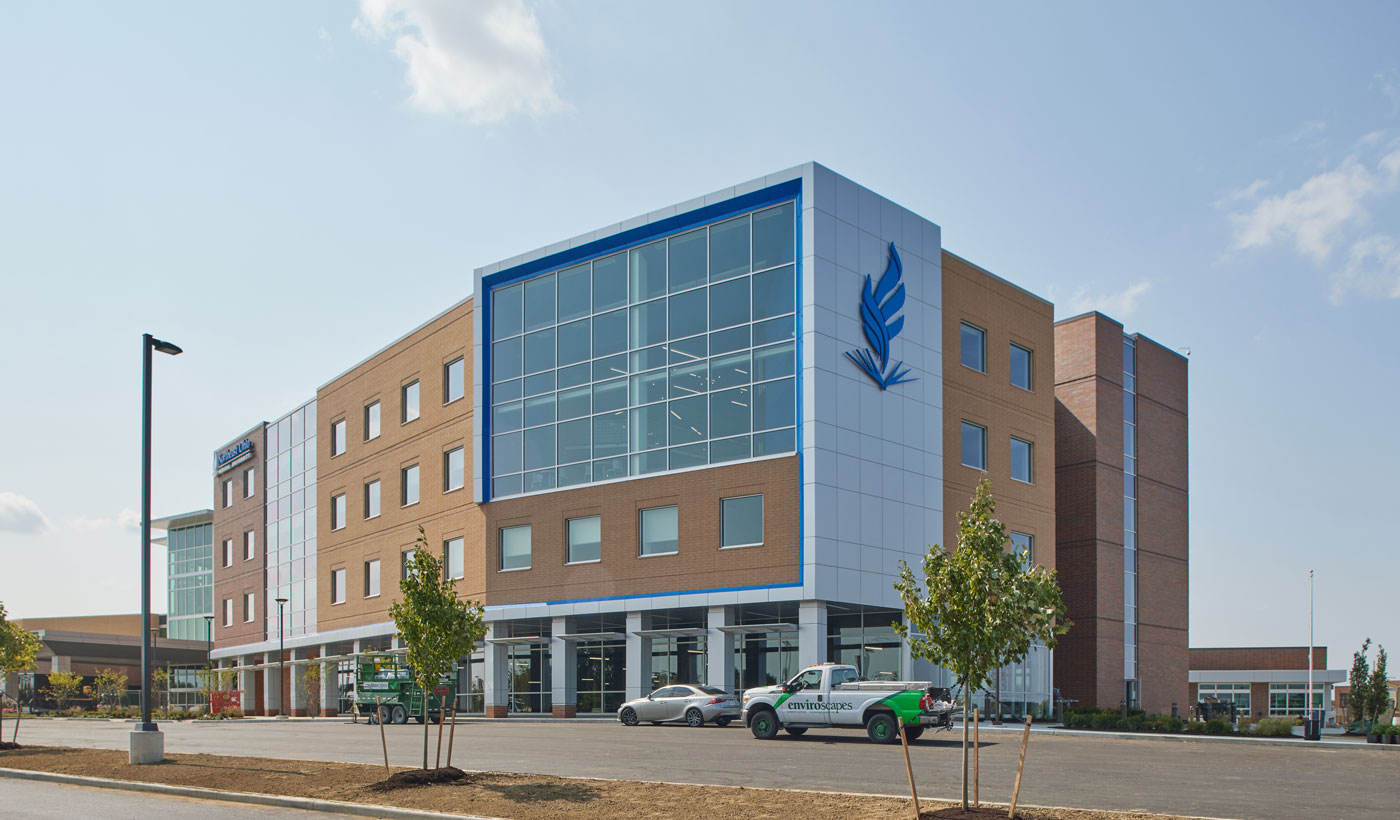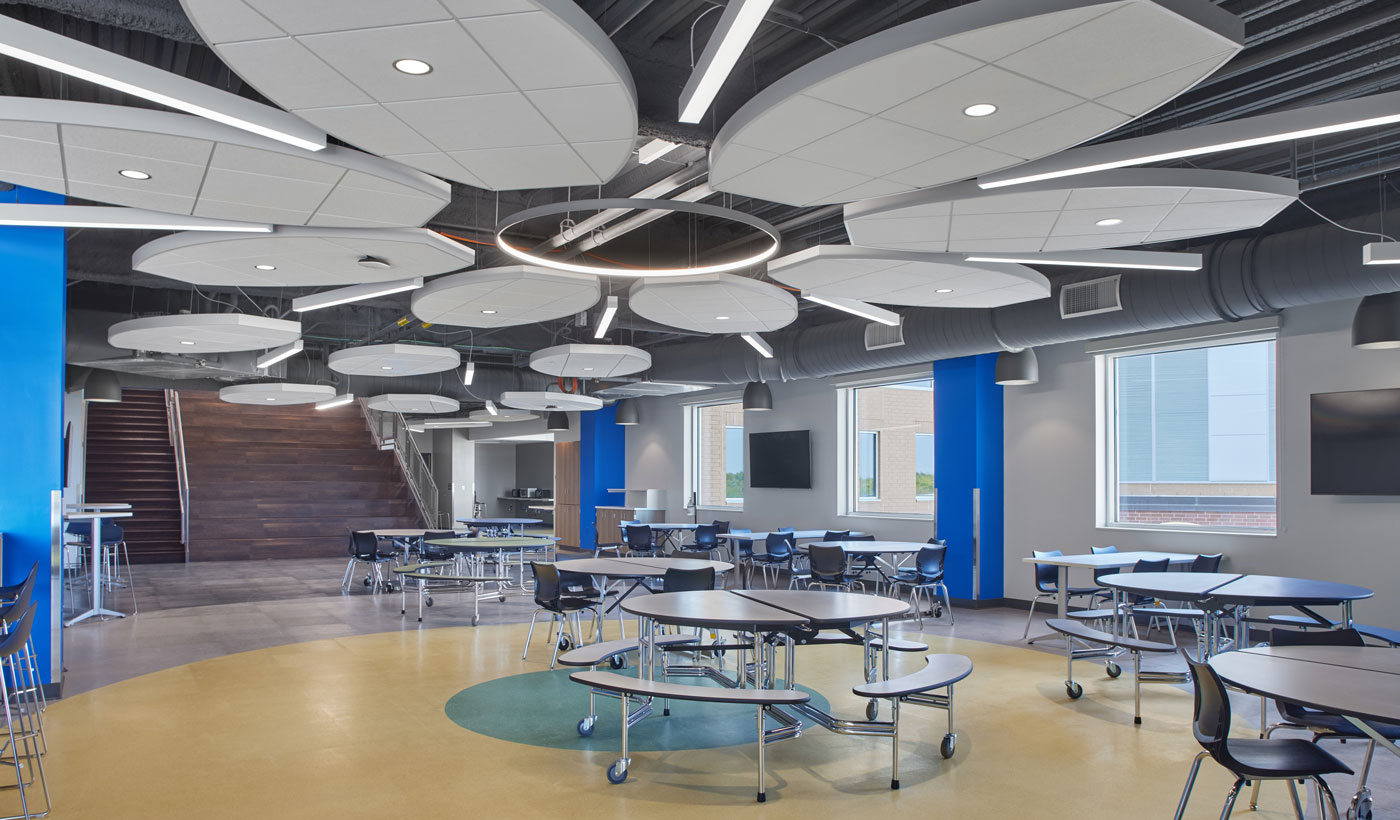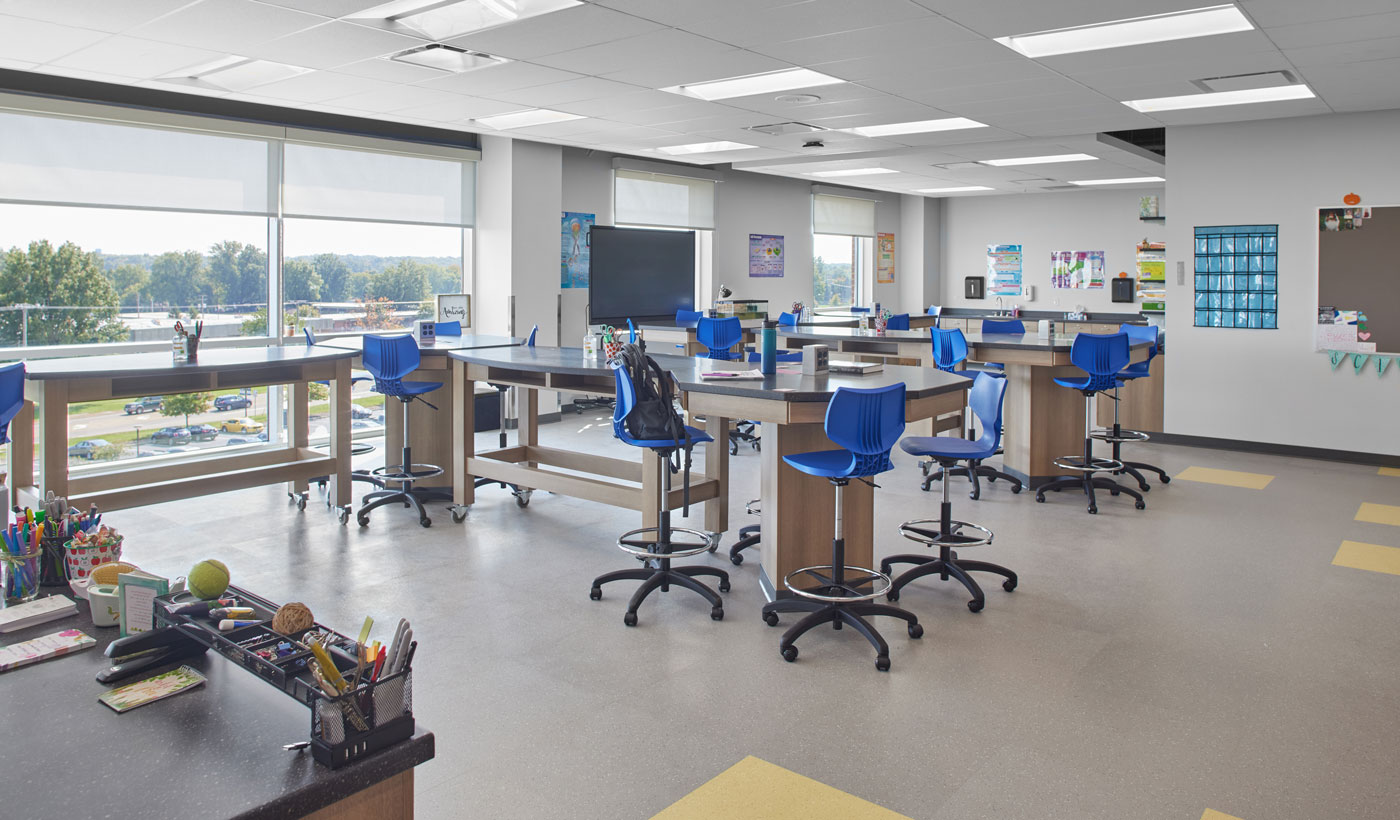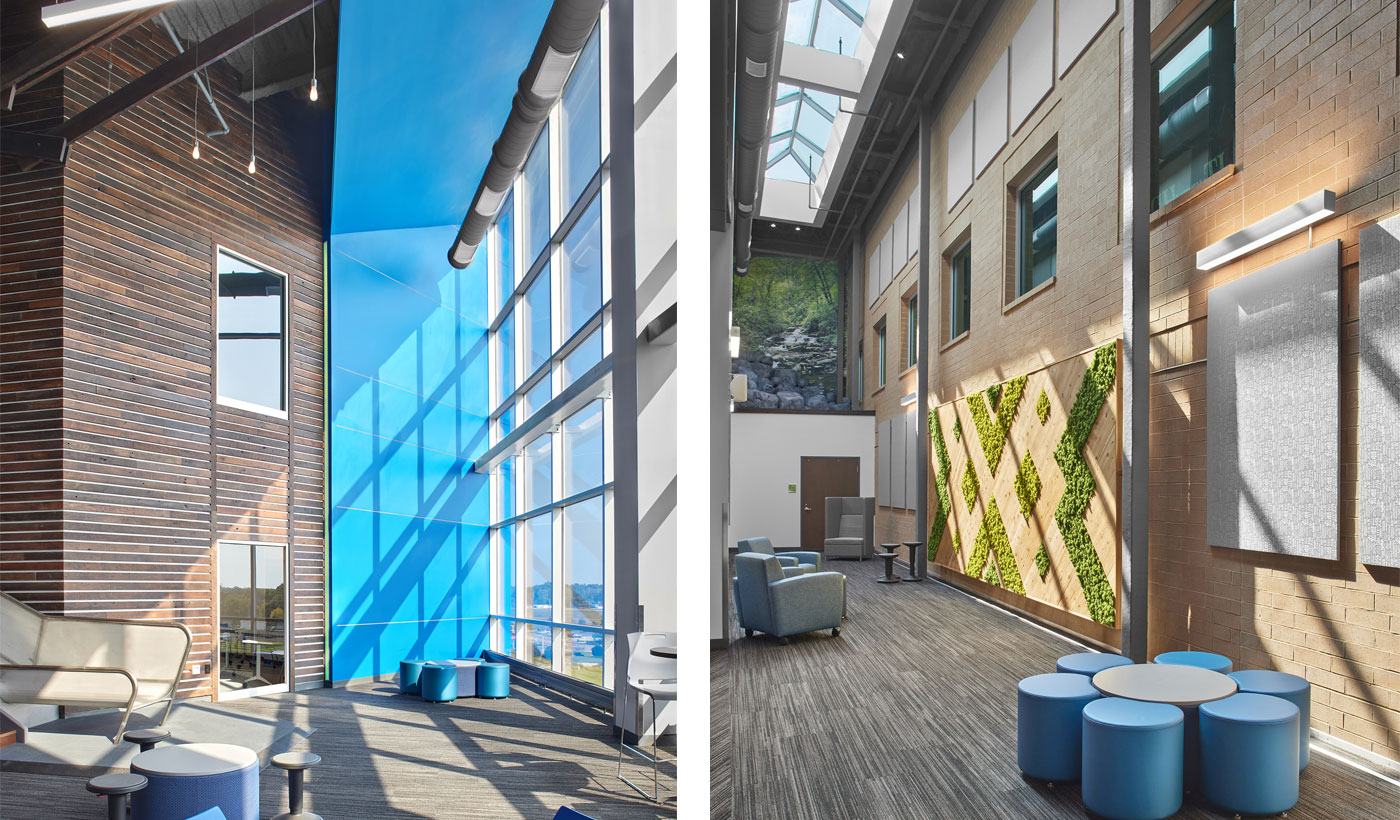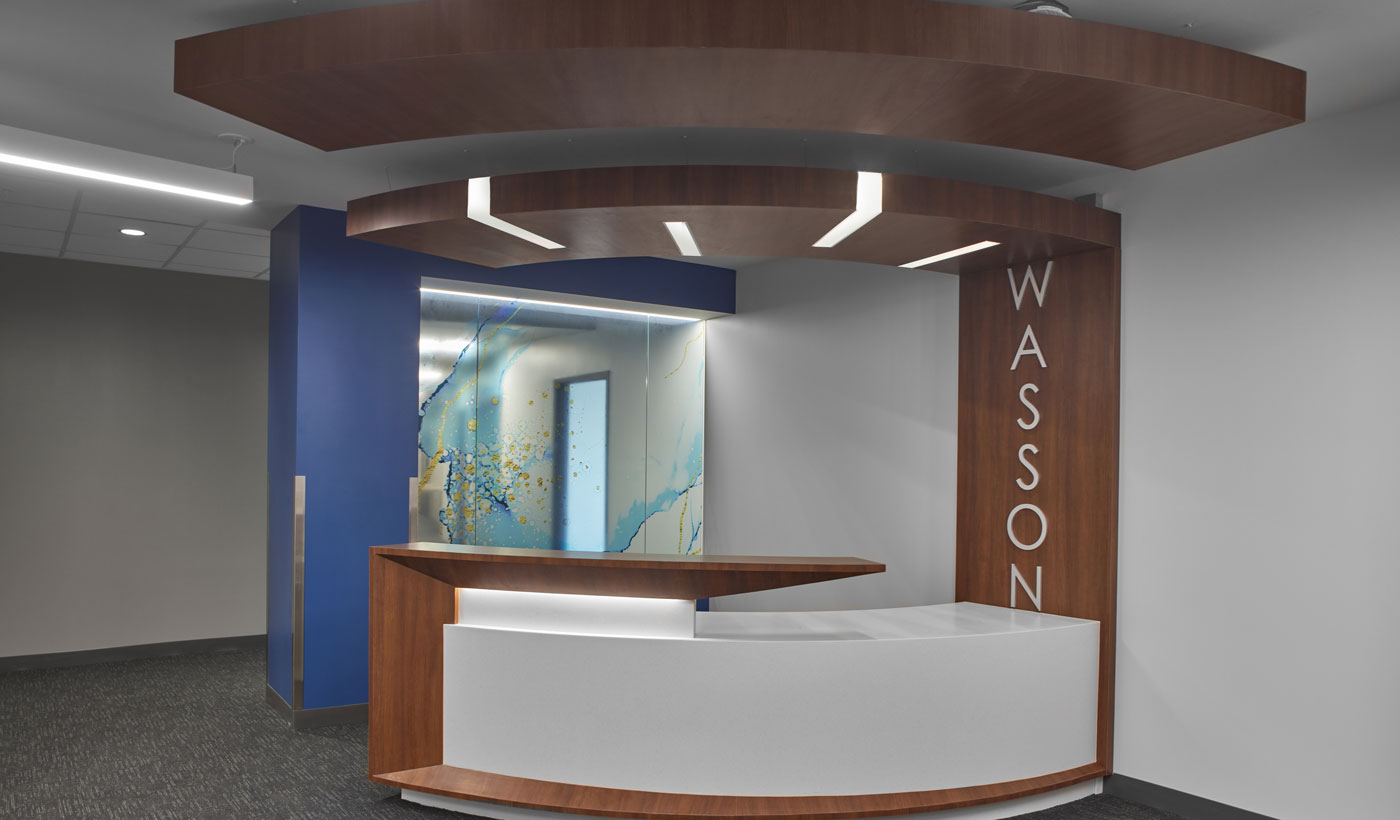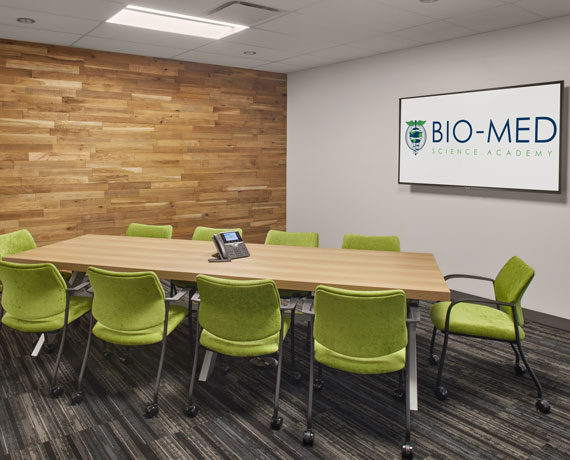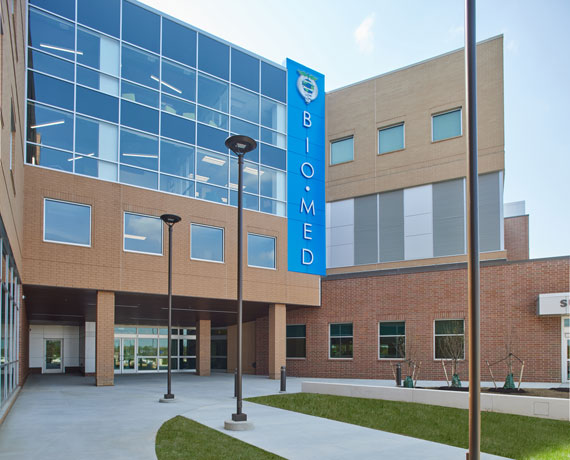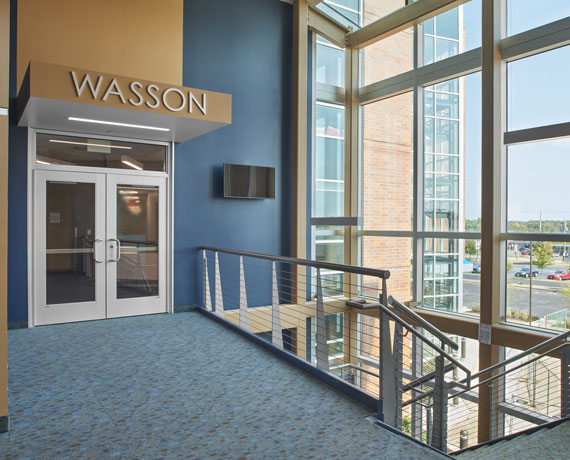 Project Details
Category
LEED
Silver Certified (LEED v4)
Keywords
21st Century Learning
,
Addition
,
Bio-Med Science Academy
,
Cafeteria
,
Classrooms
,
CMR
,
Conference Rooms
,
Education
,
High School
,
Higher Education
,
K-12 Education
,
LEED Certified
,
Middle School
,
NEOMED
,
OFCC
,
Simulation
,
STEM
,
STEM+M
,
Student-Centered Learning Environments
,
Sustainable Design
Key Team Members
Dennis Check
Greg Chaplin
Eric Beach
Regan O'Neill
Chitra Matthai