Categories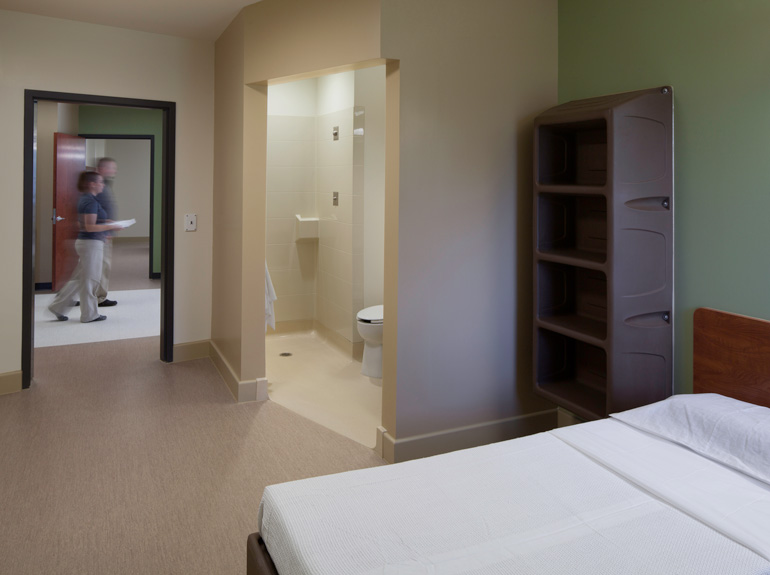 Preparing an Environmental Risk Assessment: Is Your Healthcare Facility Ready for Accreditation?
By Daniel Herstine, AIA, NCARB, LEED AP, EDAC and Valerie Cebula, AIA, NCARB
As your organization prepares for a Joint Commission accreditation visit, it is crucial to complete or update your environmental risk assessment (EC.02.01.01). Conducting a risk assessment is a proactive approach to identifying, evaluating and addressing issues in advance of any unwanted patient events that could affect staff and patient safety, and ultimately jeopardize your accreditation.
Assembling the Team
Joint Commission recommends that facilities incorporate a multi-disciplinary team approach to performing and maintaining the environmental risk assessment. Your organization should consider including internal clinical staff, facility-engineering staff, protective services, environmental services staff, transport staff, administration and/or others as a part of the assessment team. You should also consider including outside consultants such as architects, engineers and/or accreditation consultants to help identify any potential design implications that could affect accreditation.
Outside consultants, such as a behavioral health architect, can provide a unique perspective for the assessment team. The behavioral health consultant's experience will vary from the internal team members and include expanded knowledge from other clients/facilities, familiarity with behavioral health specific products, building code impact, evidence-based design information, and insight about the cost and impact of mitigation strategies and/or corrective measures to the existing building construction. A well-rounded assessment team will provide the most thorough environmental risk assessment.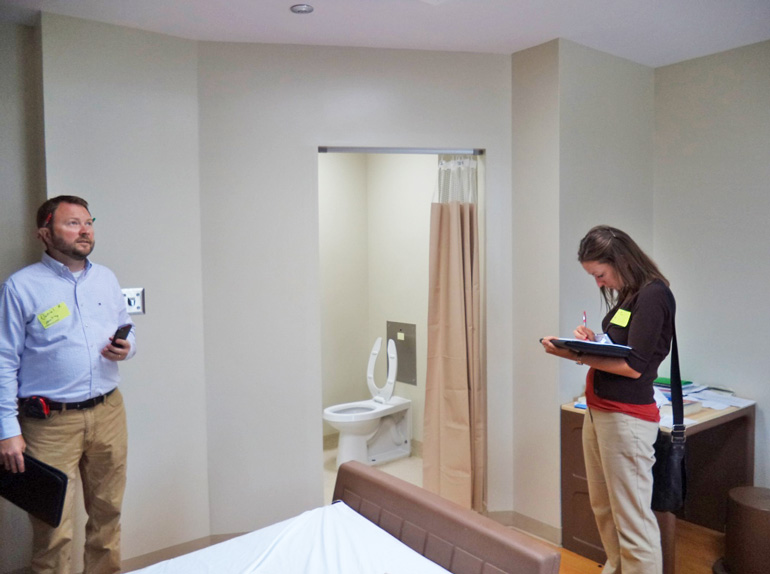 Establishing an Evaluation Format
Once you've assembled your risk assessment team, Joint Commission recommends a seven-step process for evaluating issues within the environment of care:
Identify the issue
Develop the arguments in support of the issue
Develop the arguments against the issue
Objectively evaluate both arguments
Reach a conclusion
Document the process
Monitor and reassess the conclusion to ensure it is the right conclusion
There are several tools available to help you and the assessment team prepare for and document your environmental evaluation effort. Organizations such as the Veterans Affairs (VA) and American Society of Healthcare Engineers (ASHE) offer templates for risk assessments and patient safety checklists that serve as a guide to establishing your organization's evaluation format.
The team is set, the documentation format is established, and everyone understands the seven-step process to the evaluation – Now it's time to start the environmental risk assessment.
Keep an eye out for our next blog posts where we will highlight the key points of an environmental risk assessment specifically for inpatient environments.