Categories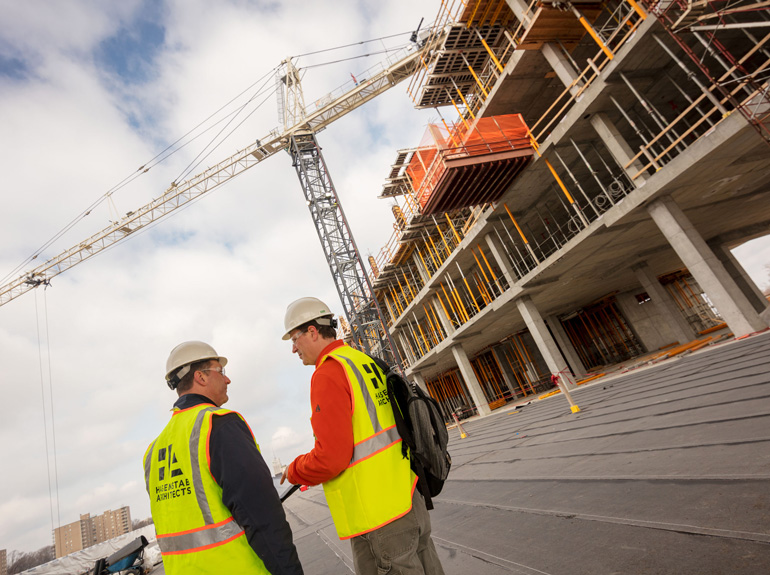 Project Delivery Methods: Which One is Right for You?
By Dennis Check, AIA
If you are a person who's been given the responsibility of delivering a construction project for your company, congratulations! Obviously, your company or institution thinks highly enough of you to put you in charge of a very important undertaking. Or—maybe you were absent when the vote was taken.
Either way, this responsibility could be a once-in-a-lifetime charge. You may have never been part of a large-scale construction project before, let alone being at the helm. The delivery method that you choose will be your first big decision so it's important to understand the nuance of each.
For others whose job description entails facilities construction, you already have construction experience, and you may have a fairly good grasp of the differences between delivery methods. However, you may be looking for a better way to do things or simply a change from "the way we've always done it."
What is Project Delivery?
In short, project delivery is the process by which a construction project is realized. From recognition of a need, then an idea, to documentation and construction, then occupancy—the execution of a building project is sometimes a multi-year process. That's why it's important to choose the correct project delivery method at the beginning. Your choice may be influenced by many factors, including:
Whether you are a public or private entity
How much financial risk you are willing to take in the construction process; your budget
How much you may be willing to pay for "certainty"
Historical success or failure with similar projects and/or project delivery methods
Availability of key staff to participate in the construction process in addition to their day-to-day responsibilities
Familiarity with the construction process
Familiarity with the local contracting community
In most construction scenarios, you as the owner will be working with an architect and a contractor. The architect will include engineers and other consultants within their services to design the project and observe construction. A variety of subcontractors for respective areas of the work will be employed by the contractor. The contractor and their "subs" construct the project.
Common Delivery Methods
The variation in delivery methods has largely to do with the interaction (and contractual relationship) between these three entities: owner, architect, and contractor. Each delivery method has a different combination of contractual alliances, and timing of participation of the contractor. We will outline the most common delivery methods for a construction project. The terms that you will hear most often are:
Design/Bid/Build (general contractor or separate primes)

Architect and contractor each have their own contract with the owner

Usually the longest delivery method

Construction Manager-At-Risk (aka Construction Manager as Constructor)

Cooperation of design and construction teams early in the design process

"Guaranteed" price to the owner

Additional cost to the project (to mitigate risk)

Construction Manager as Advisor

CM advises owner and architect throughout construction process

CM does not hold contracts with contractors and subcontractors; the owner does

Lower cost to owner (than CMR) because of less risk to CMA

Design-Build

Owner hires a contractually combined architect/construction management/contractor team

Faster time frame for completion is possible; Pre-determined price to owner

Little advocacy for the owner during the process if no criteria architect is involved
If you're interested in learning more about the project delivery methods discussed in this post, we'll be exploring each method in more detail over the next few weeks. Follow us on Facebook, Twitter and Instagram to be the first to know when new posts are published!