Categories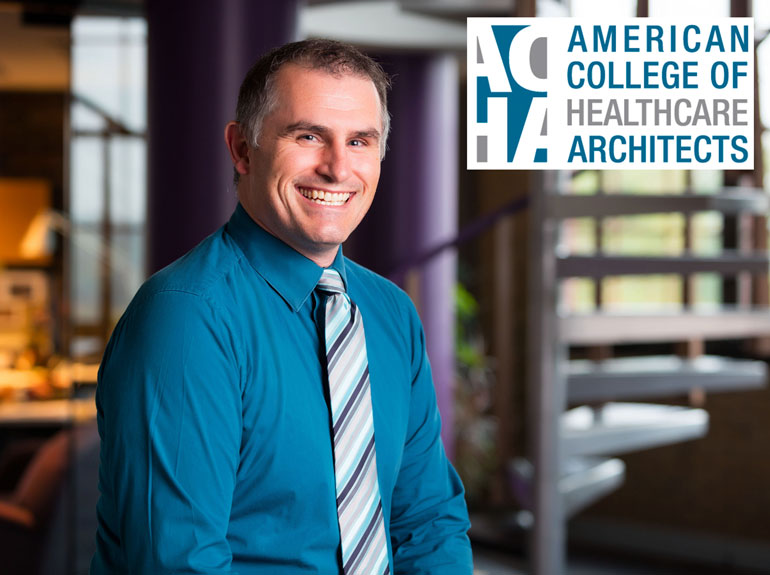 Radcliff Earns ACHA Board Certification
Congratulations to our own Scott Radcliff for earning the American College of Healthcare Architects (ACHA) Board Certification in healthcare architecture! Scott has more than 12 years (5 of those at Hasenstab) of healthcare design experience specializing in simulation design, pediatric and neonatal environments, and facility planning.
"Throughout my career, I've had the privilege to work alongside multiple members of the ACHA," Scott said. "Through my interactions with each of them and their mentoring, I developed a great respect for their high level of expertise and passion for healthcare design. I consider it an honor to join them in their pursuit to improve healthcare environments."
Scott has served as project architect for a variety of healthcare projects including Ashland University College of Nursing Simulation Design Center and the Ohio Department of Mental Health & Addiction Services Northcoast Behavioral Healthcare Campus Expansion. Most recently, Radcliff worked on the $180 million Kay Jewelers Pavilion for Akron Children's Hospital.
The ACHA provides Board Certification for architects who practice as healthcare specialists. In order to become ACHA certified, candidates must provide extensive documentation outlining their experience, multiple peer and client references, as well as pass a computer-based examination to demonstrate their skills and knowledge level.