Categories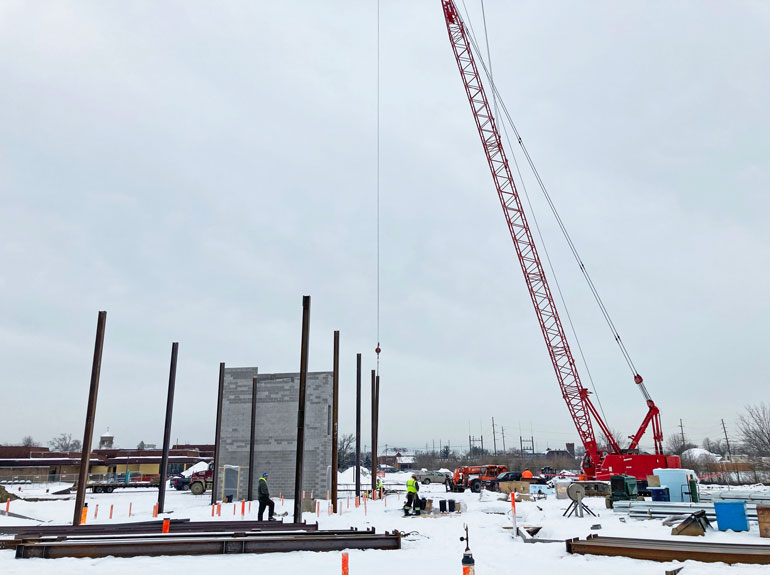 Structural Steel Erected at OMHAS Twin Valley
It might be cold and snowy outside, but that's not stopping the construction team at the OMHAS Twin Valley Behavioral Healthcare Hospital Replacement from moving full steam ahead with structural steel erection activities this week!
Over the next few months, more than 975 tons of structural steel will be used to create the framework for this massive behavioral health hospital.
The new hospital, located in Columbus, will be approximately 270,000 SF with 208 inpatient beds. The project is being built for Ohio Department of Mental Health & Addiction Services (OMHAS) with Ohio Facilities Construction Commission serving as the contracting authority.