Categories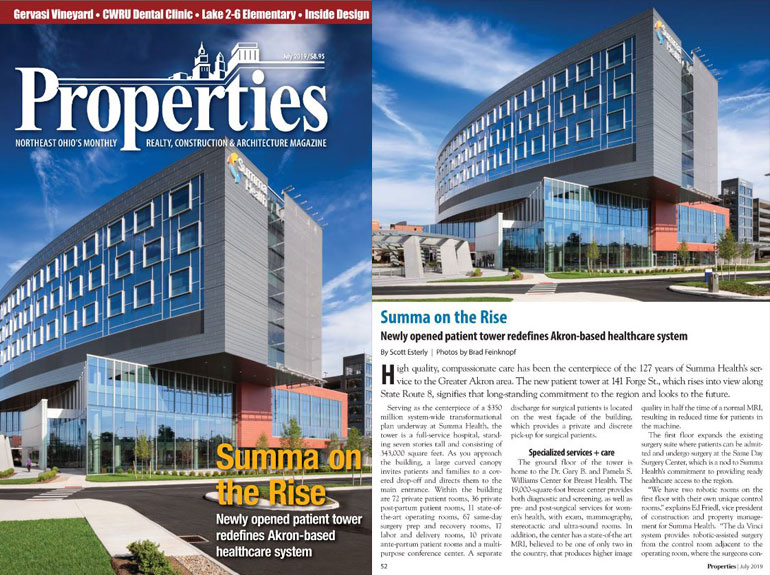 Summa Patient Tower Featured in Properties Magazine
The new, seven-story patient tower for Summa Health is featured in the July issue of Properties Magazine. The article highlights the collaborative design and construction team process that was implemented to deliver this 343,000 square foot facility within an tight timeline.
The patient tower not only serves as the Hospital's new front door, but also provides space for comprehensive women's health with a new Labor & Delivery unit, NICU (run by Akron Children's Hospital staff), Breast Center and expanded surgery department.
Hasenstab Architects partnered with Perspectives Architecture for design, working with construction partners, Donley's Inc. and Shook Construction.
Read the Properties Magazine article here.