Categories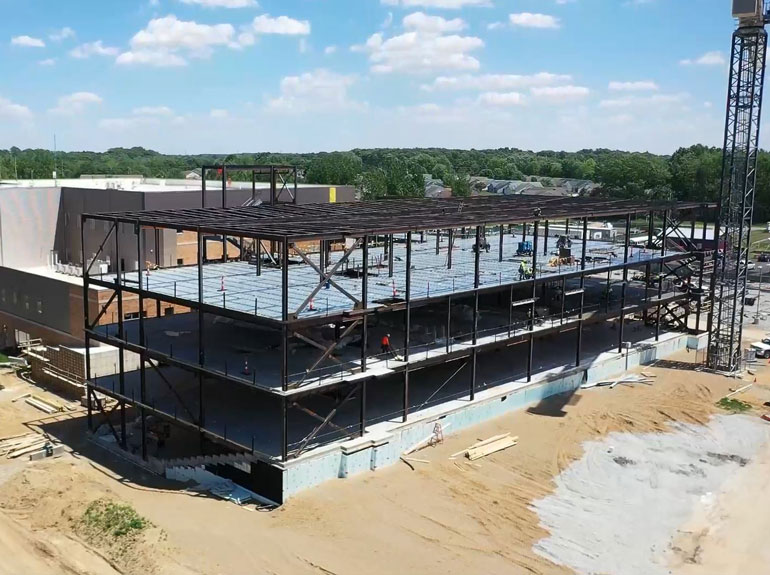 Topping Out Ceremony for Parkview Health Addition
Construction is moving full-steam ahead for our project at Parkview Health Warsaw! A topping out ceremony was held earlier this week for an addition that will provide space for inpatient care, as well as surgery and specialty clinics including a satellite clinic of Parkview Cancer Institute.
The nearly 90,000 square foot addition will double the facility's current size, transforming it into a full-service hospital that will be named Kosicusko Hospital. The 4-story addition is located west of the current facility.
A drone video courtesy of our construction partner, Weigand Construction, provides a bird's eye view of the progress.