Categories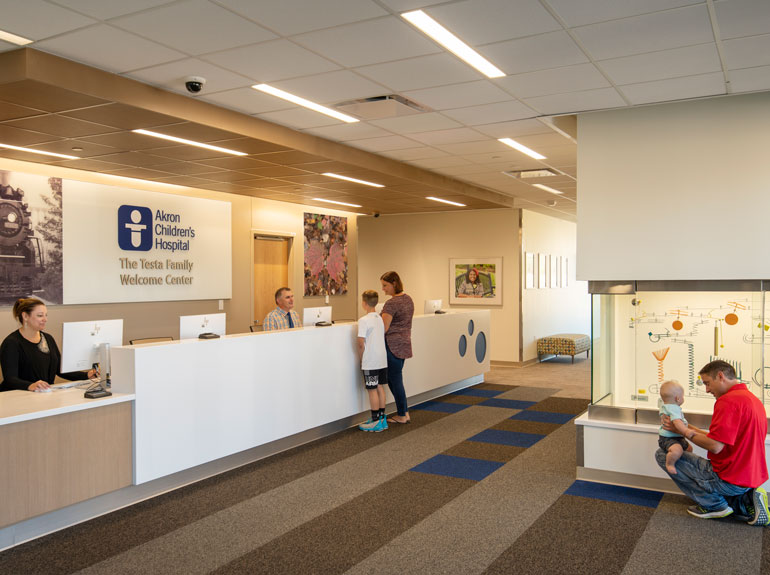 Family-Centered Care: Pediatric Clinic Design with Everyone in Mind
By Lucas Moore, AIA
They say it takes a village to raise a child, and it also takes a village to care for the health of one. One big difference between healthcare for adults versus healthcare for children is the number of people involved. While an adult patient may attend appointments alone or with one other person, a child patient often has an entire family to accompany them to appointments or procedures. Designing for pediatric care must focus on more than just the patient. Concepts reinforcing family-centered care should drive the design.
Family-centered care is designing for all ages – from newborns to parents and grandparents. Understanding that these diverse age groups experience environments in different ways, family-centered design needs to touch every aspect of the patient's (and their family's) experience at a healthcare center from the moment they arrive.
From well-marked parking garages, to theming with child-friendly graphics like frogs and butterflies that identify and differentiate floors and departments, wayfinding is important to a positive healthcare visit. The use of these repeated graphics can also help break the language barriers that written signage may present.

As the family sets out to their destination, various amenities can help to ensure their comfort and needs are accounted for. Lactation rooms provide privacy for nursing and pumping and family toilet rooms, which are outfitted with infant and adult-sized changing stations, cater to families with varying degrees of need.
As patients and families spend much of their appointment in exam rooms, the room design becomes critical. Through explorative design exercises where the design team builds mock-ups and works side by side with staff, patients and families, a properly sized room is able to be determined. Known as "right-sized" exam rooms, these rooms are large enough to accommodate an additional 2-3 people, stroller, winter coats, etc. This design keep families together. The family travels together, talks to the physician together, and comforts the patient together – all of which are important factors when designing for family-centered care.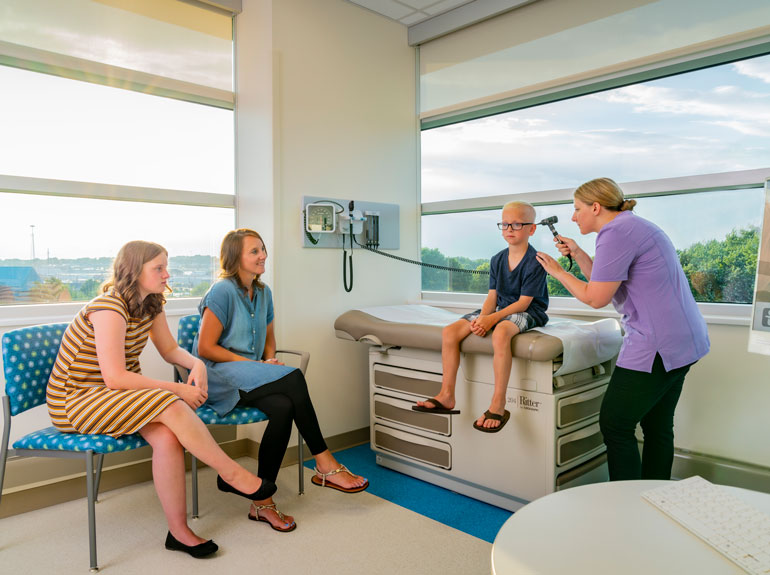 Easy access to healthy food and drink options via a café, cafeteria or vending area is also part of a solid family-centered care design. Another convenient amenity that can save families an extra stop on the way home is an outpatient pharmacy. Here, families can shop for a variety of over-the-counter products or fill a prescription without having to make an extra stop on the way home.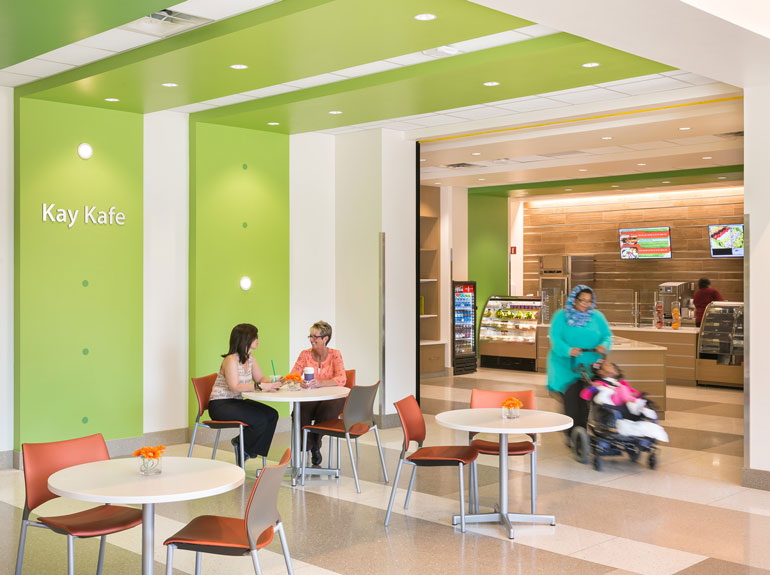 Finally, don't forget the signage back to the parking garage is just as important as getting the family to the appointment and enjoying amenities along the way. The entire journey from home to appointment and back must be thought through then lens of family-centered care. Each of these features keep the family together and make the total experience as smooth and enjoyable as possible. Incorporating family-centered care principles into pediatric healthcare design creates positive outcomes for patients and families.