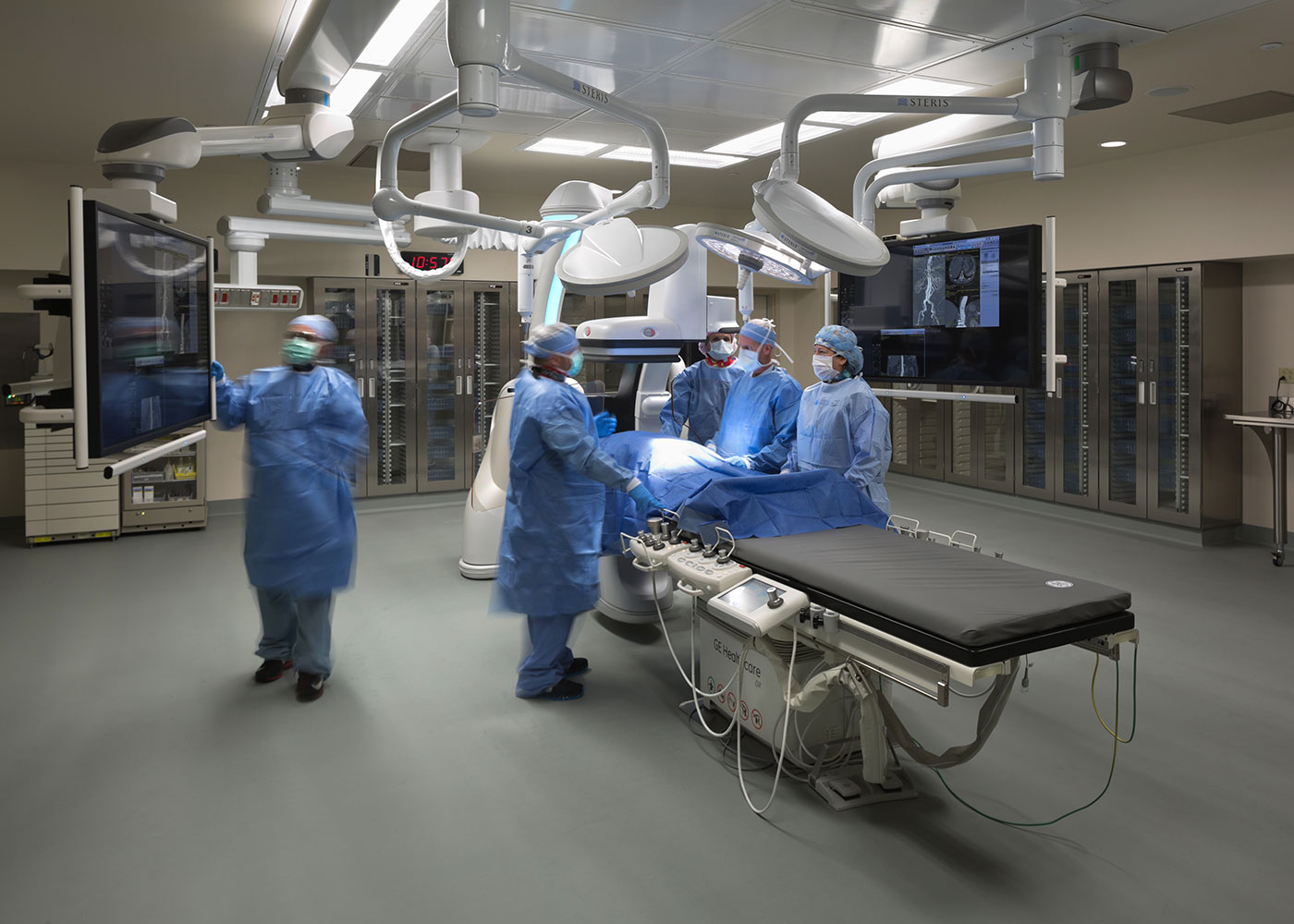 Aultman Hospital
Hybrid Operating Room
This 3,600-square foot Hybrid OR suite was designed for use in a wide variety of procedures such as: TAVR, Carotid Artery Stenting, Endovascular AAA Repair, Peripheral Angioplasty & Stenting and more. The 1,050-square foot OR was built in shell space adjacent to the Hospital's existing Cardiovascular ORs, and houses the GE Discovery 730 Imaging Unit.
The design process involved using an integrated approach to solicit end-user feedback through the use of a full scale mock-up, and end-user involvement. Administrators, facility engineers, clinical staff, and equipment vendors were included to help facilitate coordination efforts.
The design team, end-users and staff walked through multiple scenarios in a full-scale mock-up room for a variety of surgical procedures to ensure correct placement of equipment, as well as to verify the most efficient room size and layout.
The end result is a Hybrid OR that is one of the most technologically advanced in the region with the capability and flexibility of accommodating a significant list of advanced surgical procedures currently offered by the Hospital, as well as future developments in surgical services.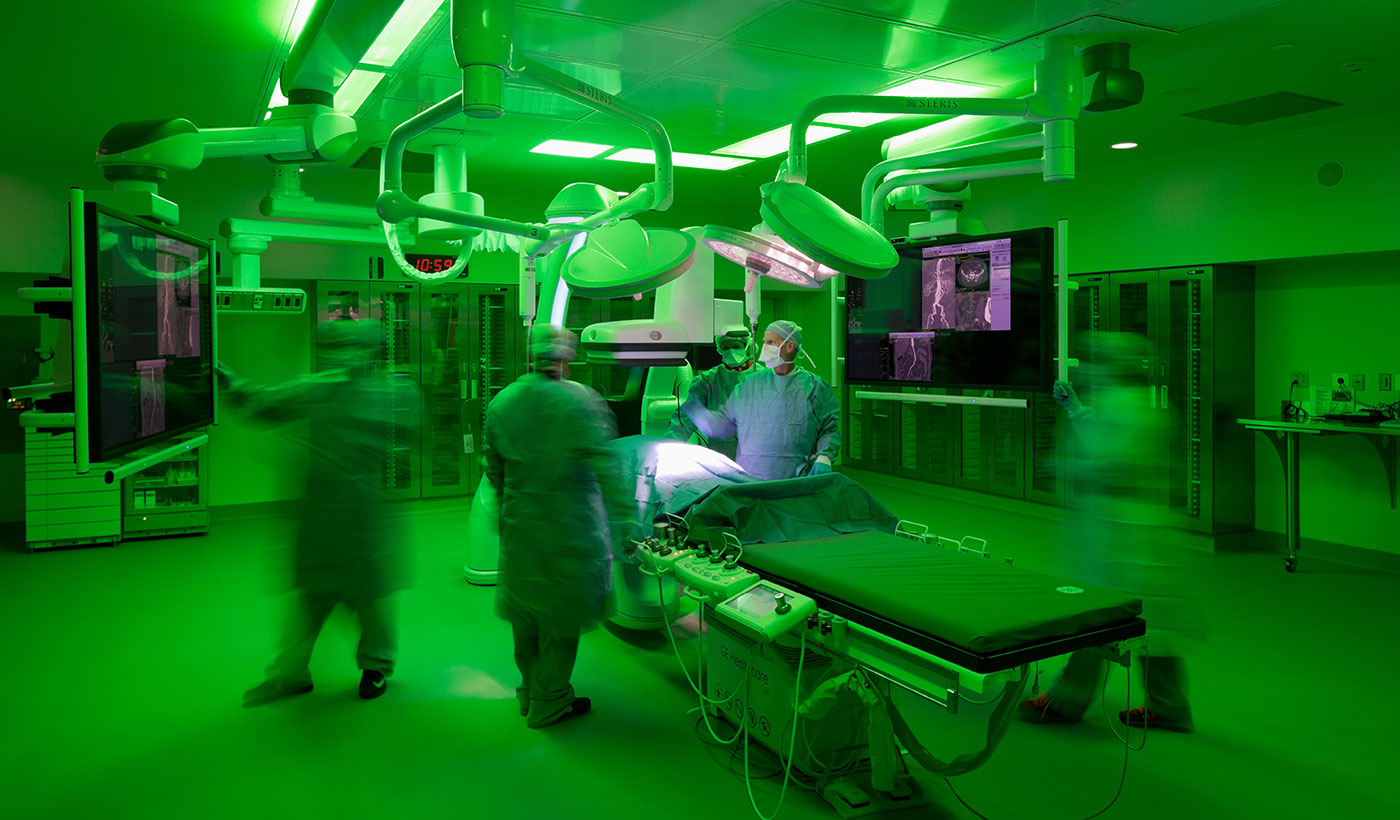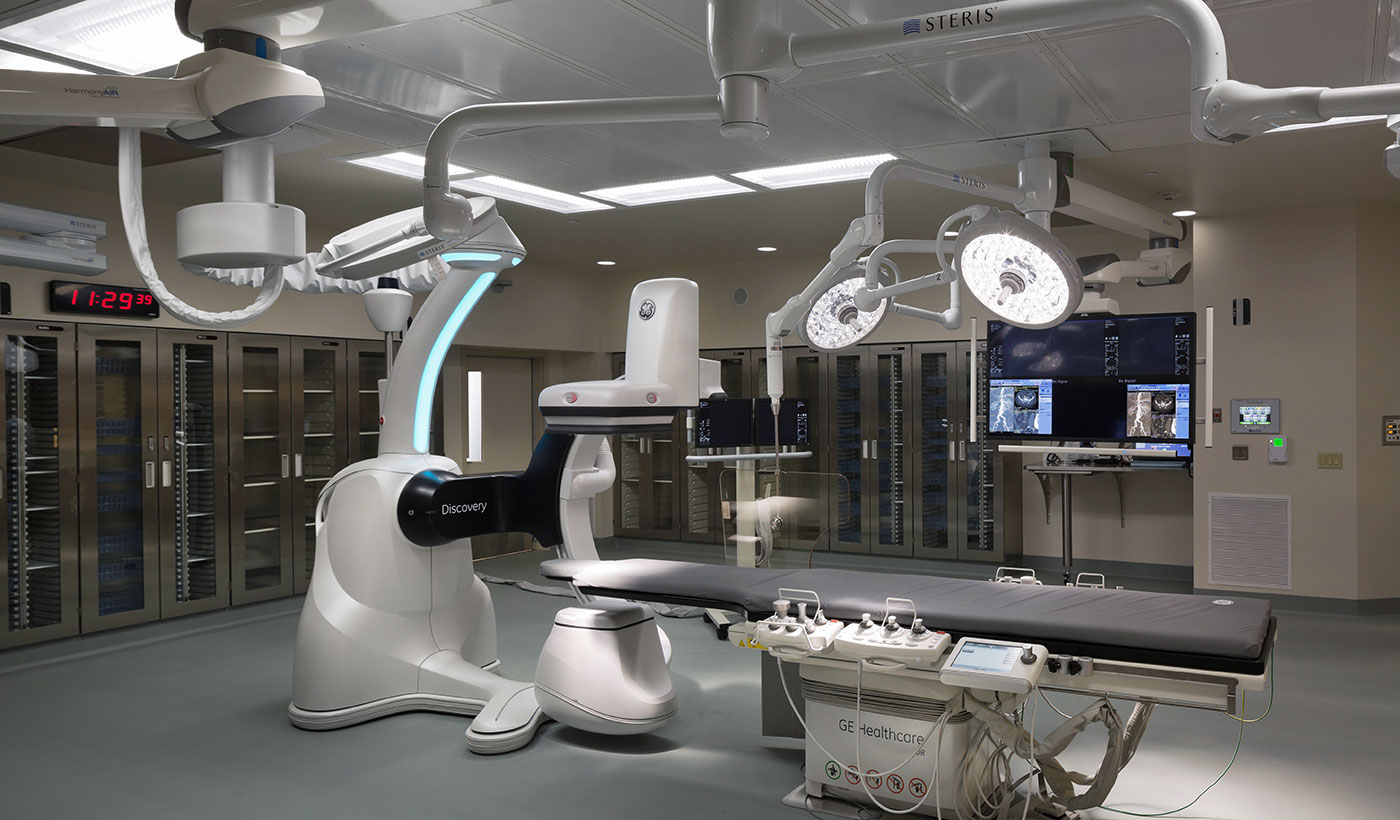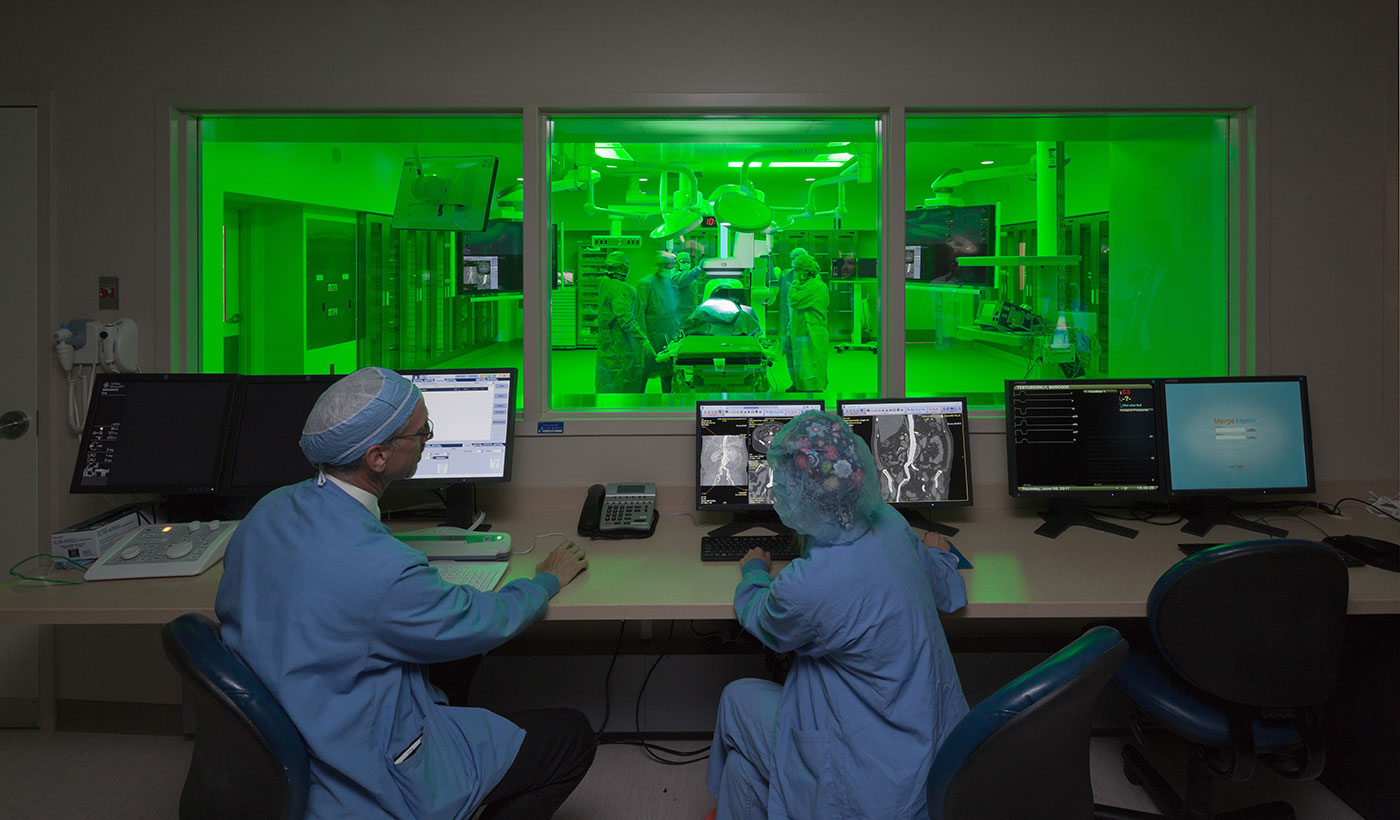 Key Team Members
Dan Herstine
Eric Droll
Matt Glassner