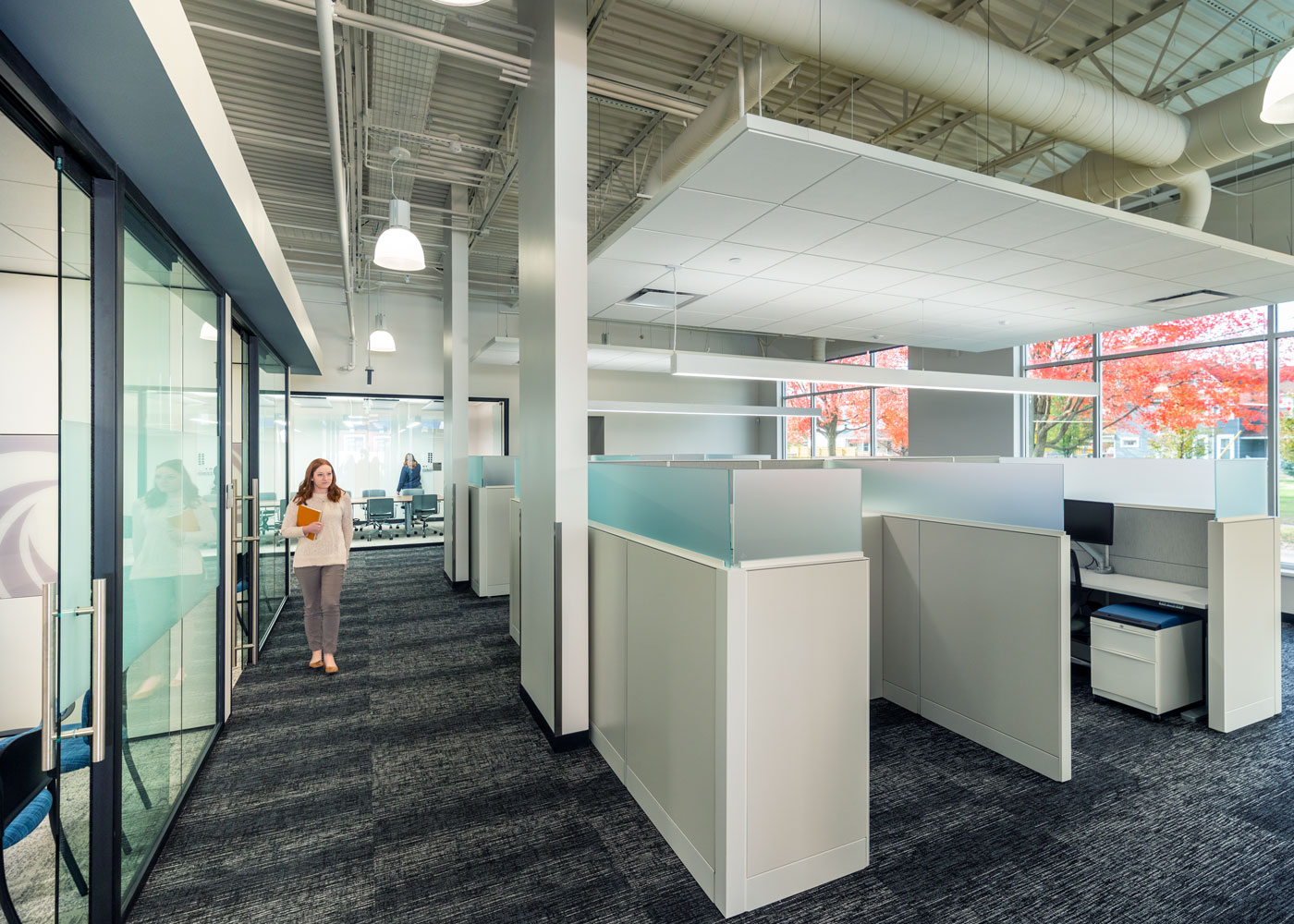 Summit DD
Barberton Office Renovations
In 2021, the Summit Developmental Disabilities Board relocated its staff from one 130,000-square-foot school building to two single-story 16,000-square-foot buildings in Cuyahoga Falls and Barberton, Ohio.
The Hasenstab team worked with the Summit DD to develop test fit plans for multiple locations to reorganize and right-size their real estate holdings to best meet its needs for staff and administrative workspaces.
The new Barberton Office design centers around Summit DD's goal to create a work space environment that enhances productivity, leverages technology and establishes an organizational culture and brand identity.
Renovation of the existing building interior included the removal of many walls and ceilings to give way to an open, light-filled space. Closed offices feature floor to ceiling glass walls, creating a more airy design that allows light to pass through the space.
Open meeting spaces and conference rooms create a collaborative environment and provide staff members with the flexibility to work in a variety of areas.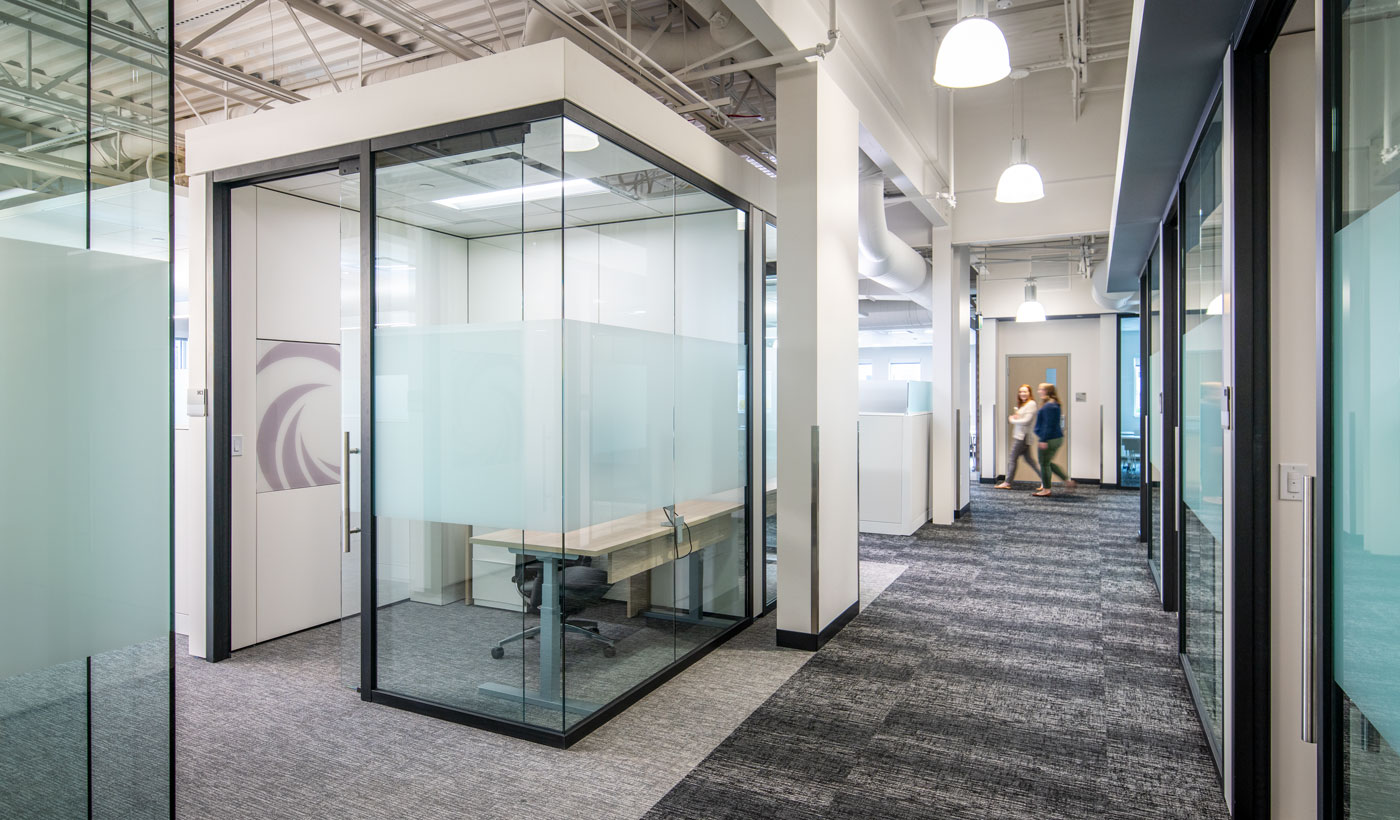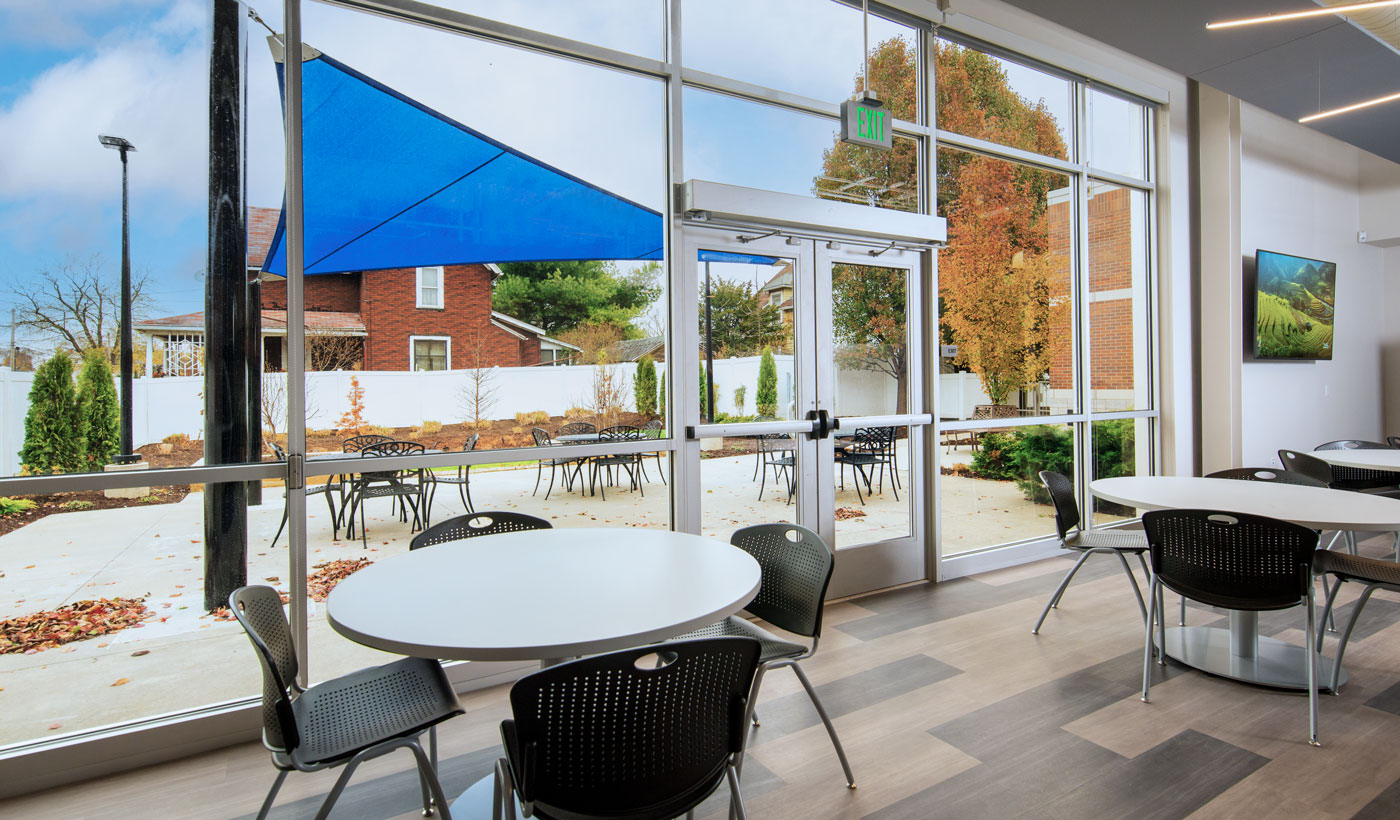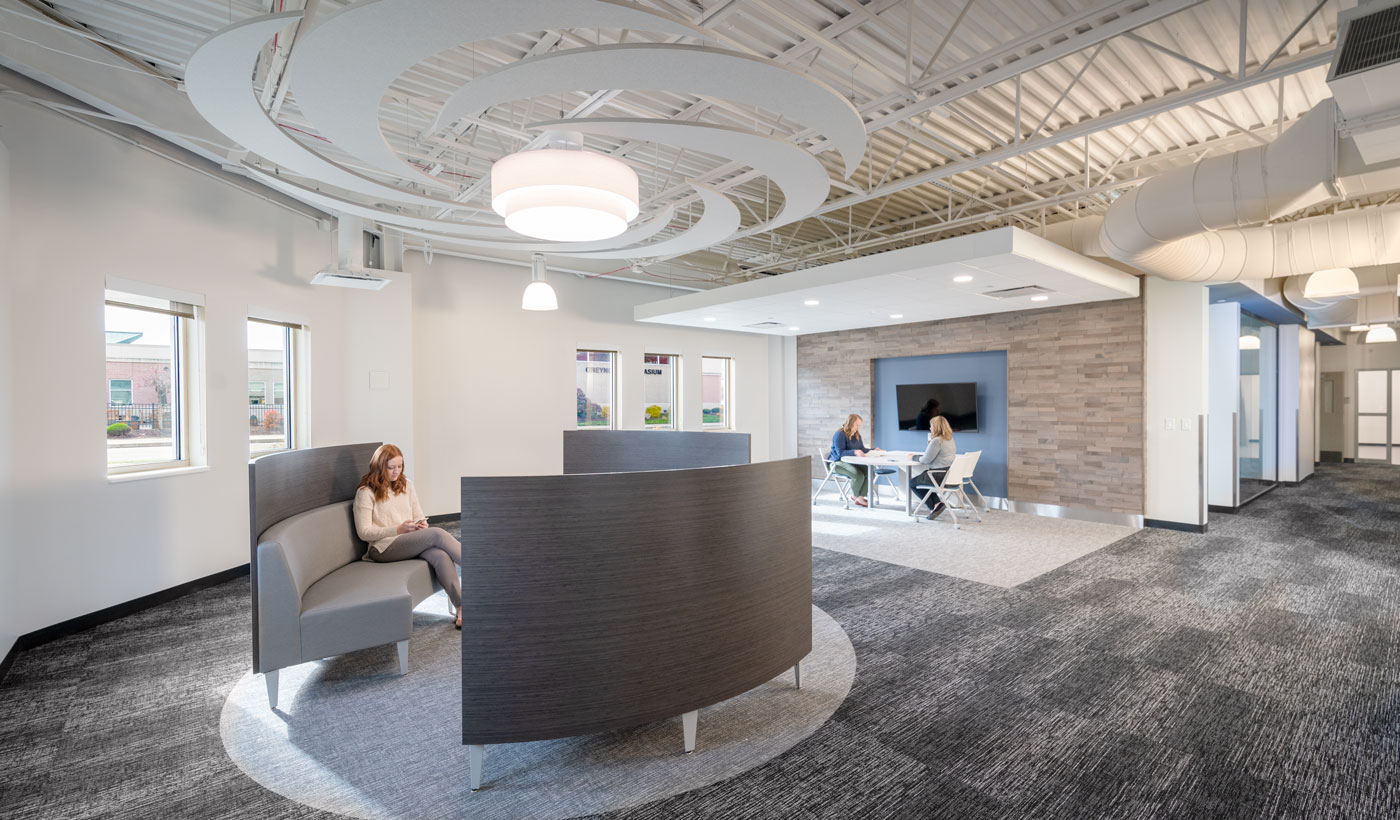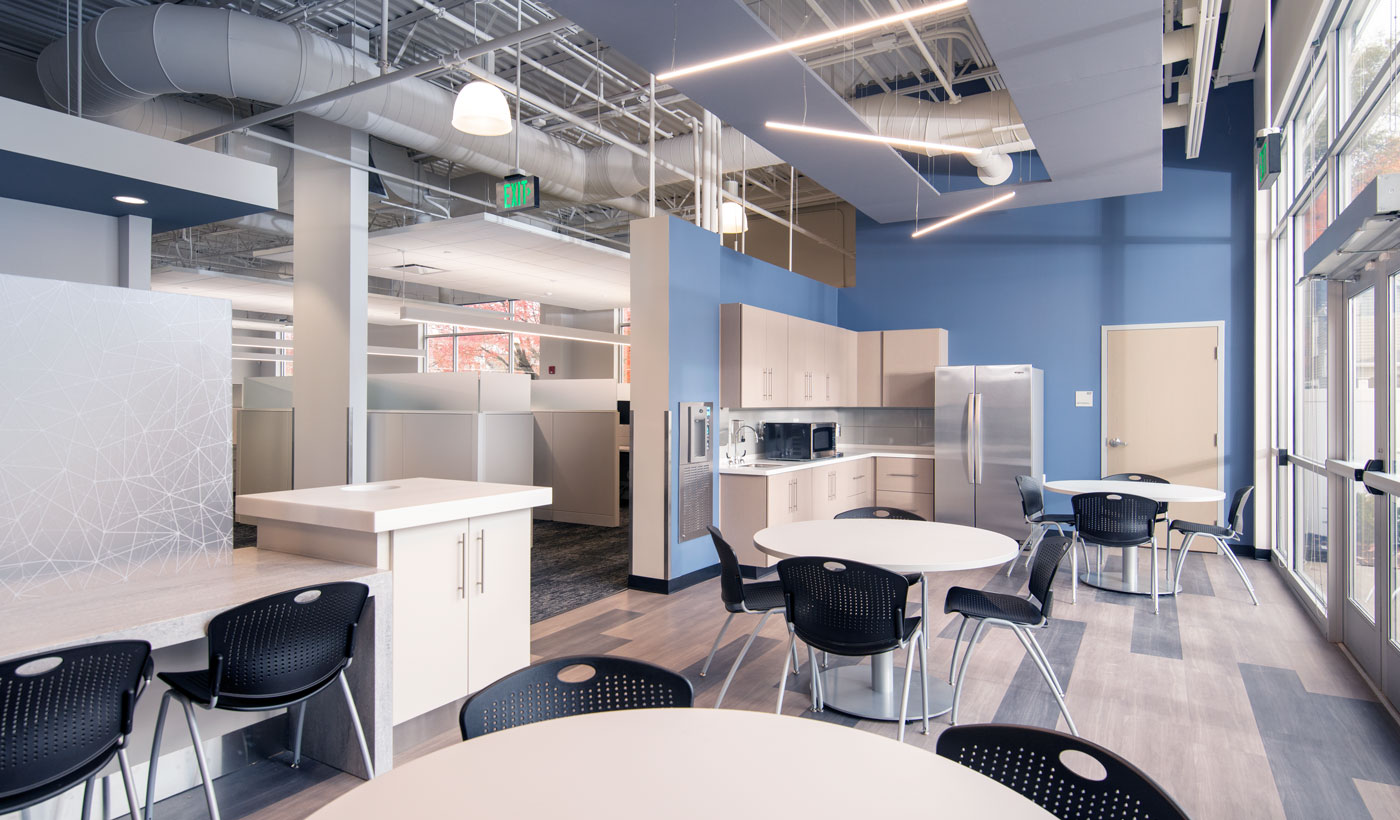 Project Details
Client
Summit Developmental Disabilities Board (Summit DD)
Category
Key Team Members
Amador Gonzalez
Nick Davis
Emily Seger
Chitra Matthai
Ben Grow
Rose Grow