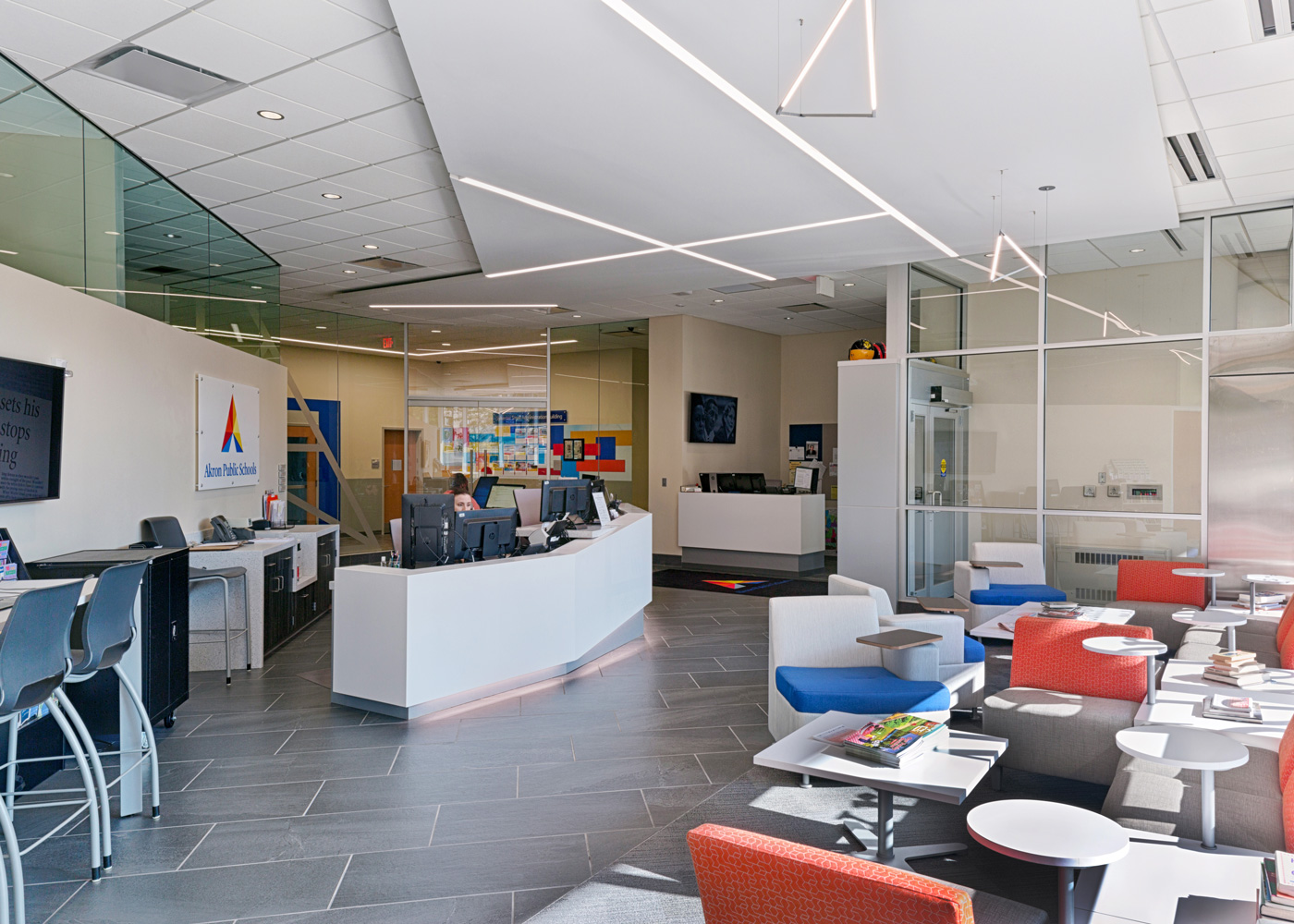 Akron Public Schools
Akron Public Schools Administrative Headquarters
Innovative Office Design Supports Academic Success
Hasenstab Architects, one of Northeast Ohio's experts in office design, had the honor of working with Akron Public Schools on the design of its new administrative offices. The extensive project began with organizing the district's 20+ departments that were previously housed in two separate buildings. A 5-story building at 10 N. Main Street in downtown Akron was selected for the school district's new administrative headquarters. The new layout efficiently combines several departments onto each of the five floors, enhancing collaboration and interdepartmental communication.
The new administrative offices for Akron Public Schools were thoughtfully designed to serve a diverse range of needs. In addition to supporting administrators, it was paramount that the facility create an inclusive space for the community. The ground floor "Engagement Center" serves as the new public face for the district. In the new lobby, students, families and visitors are treated to a welcoming, light-filled space.
Across from the Engagement Center is the new board room. The primary design goal for the board room was to establish a solid foundation which encouraged inclusion, collaboration and the open sharing of information whether it be in-person or virtually. As a result, the infrastructure incorporates monitors and project screens for presentations, as well as video recording capabilities for the district's cable TV channel. The design achieves the ultimate objective of enabling participation and information exchange within the community.
Providing Akron's students with a first-rate education requires an ongoing investment in the professional development of the district's staff. With that in mind, the office design of the entire second floor is dedicated to training and staff development with the flexibility for rooms to be configured for many different presentation options and technologies. The new, enhanced training spaces include small group booths, conference rooms, web casting capabilities, and a cafe for informal learning.
Consistent with the overall interior design, new finishes on the third, fourth and fifth floors reflect a welcoming and modern feel for the benefit of current and potential staff. Designed with flexibility in mind, the new administrative building provides space for more than 300 employees.
Hasenstab Architects was honored to work with Akron Public Schools to create an impactful environment where effective office design, inclusive technology and interior design come together to create brighter futures for our children. In the words of Benjamin Franklin, "An investment in knowledge always pays the best interest."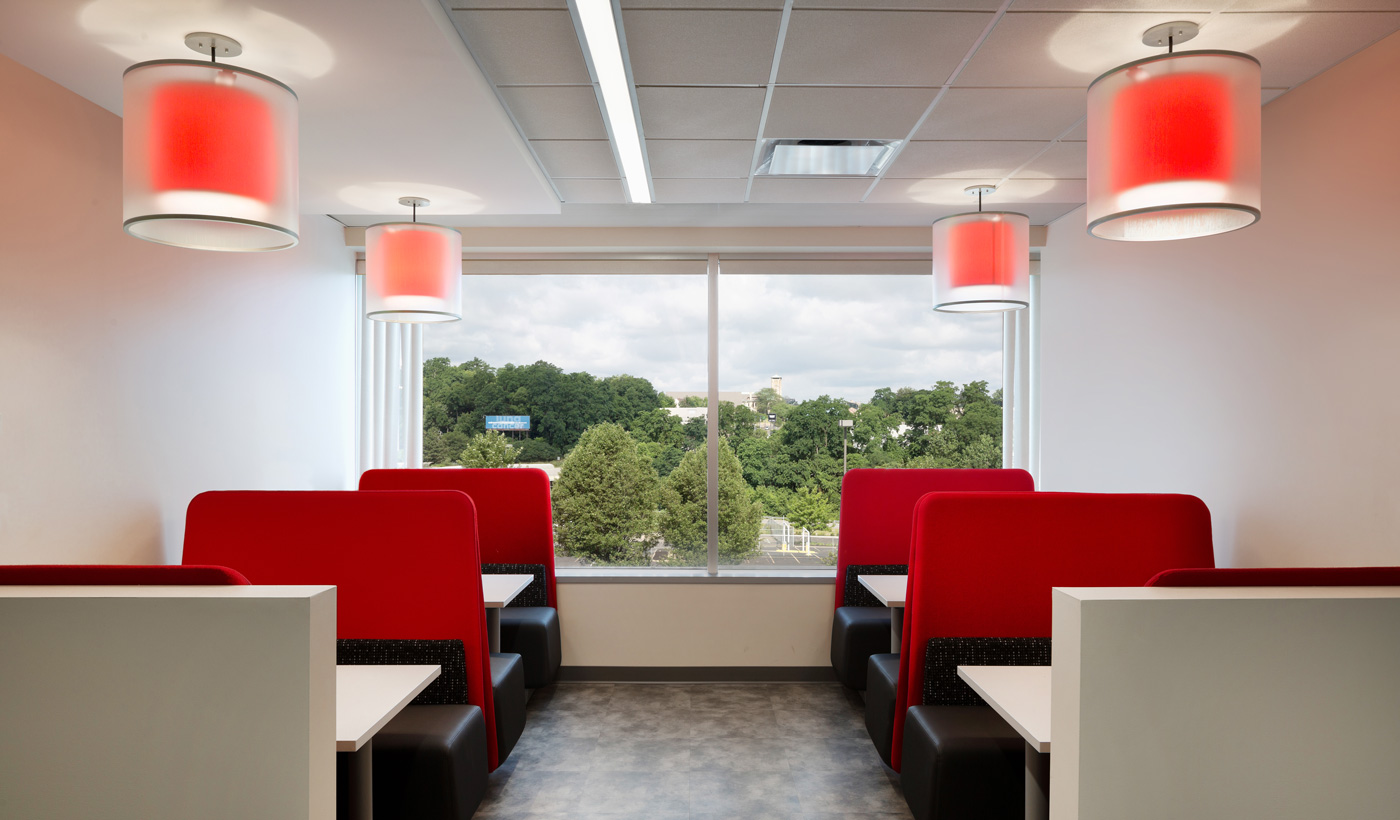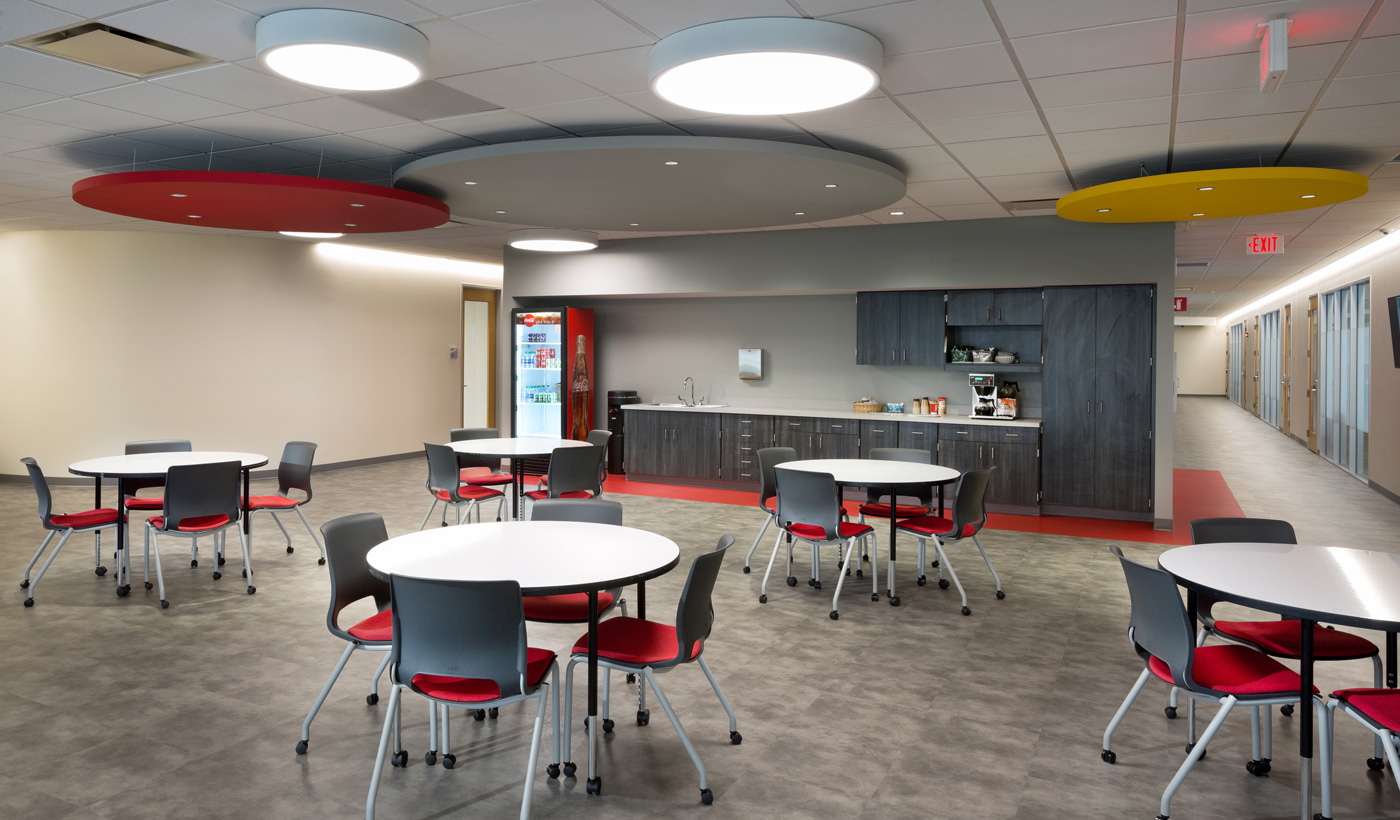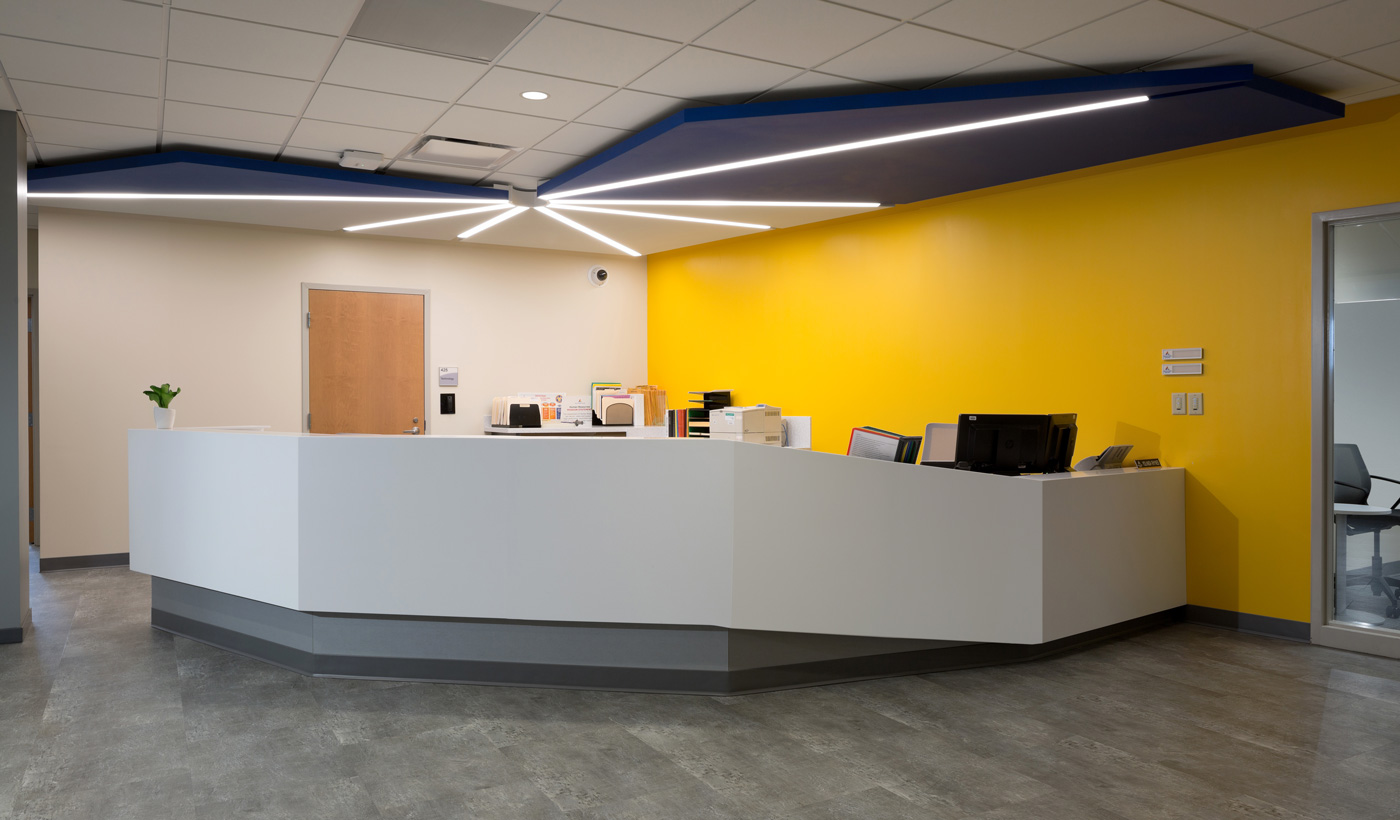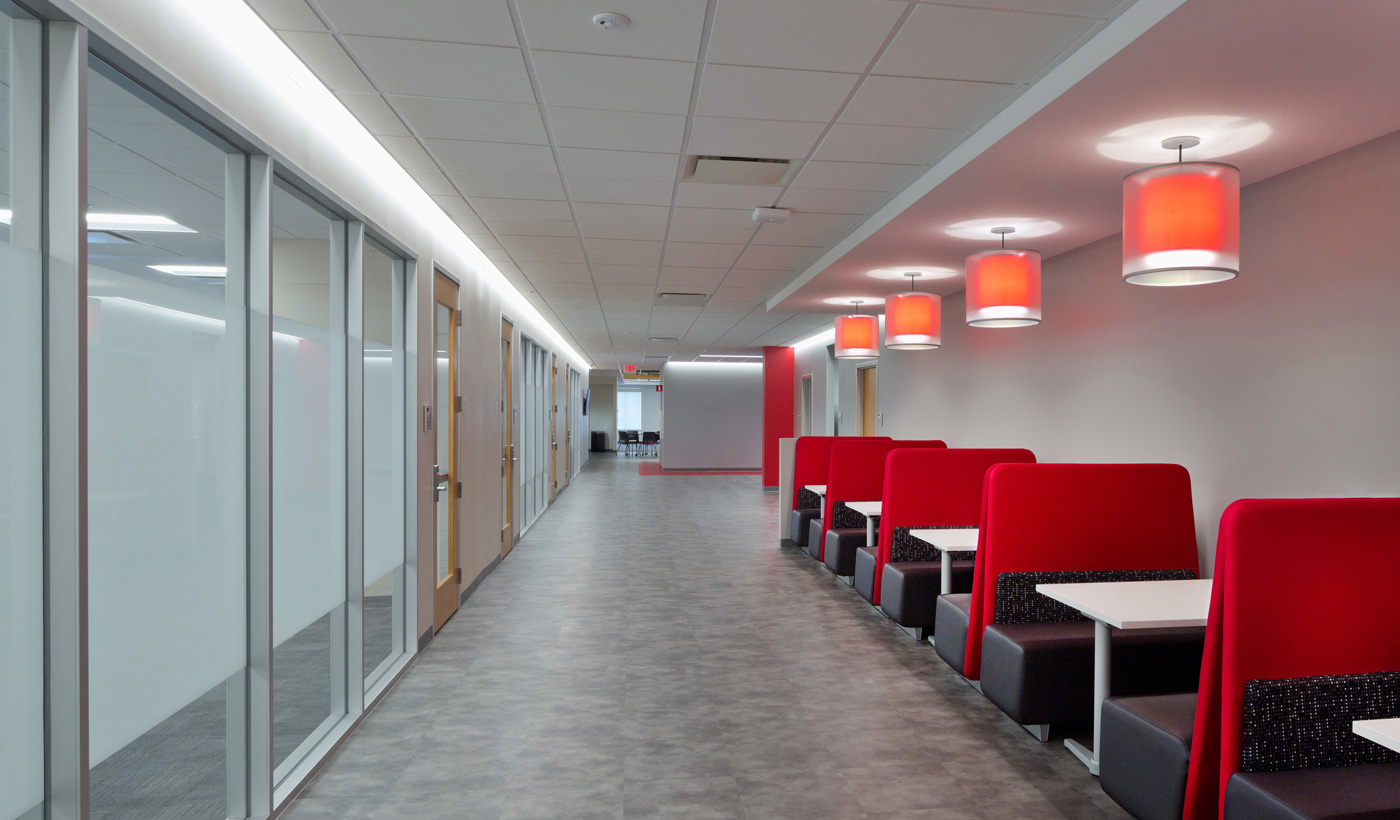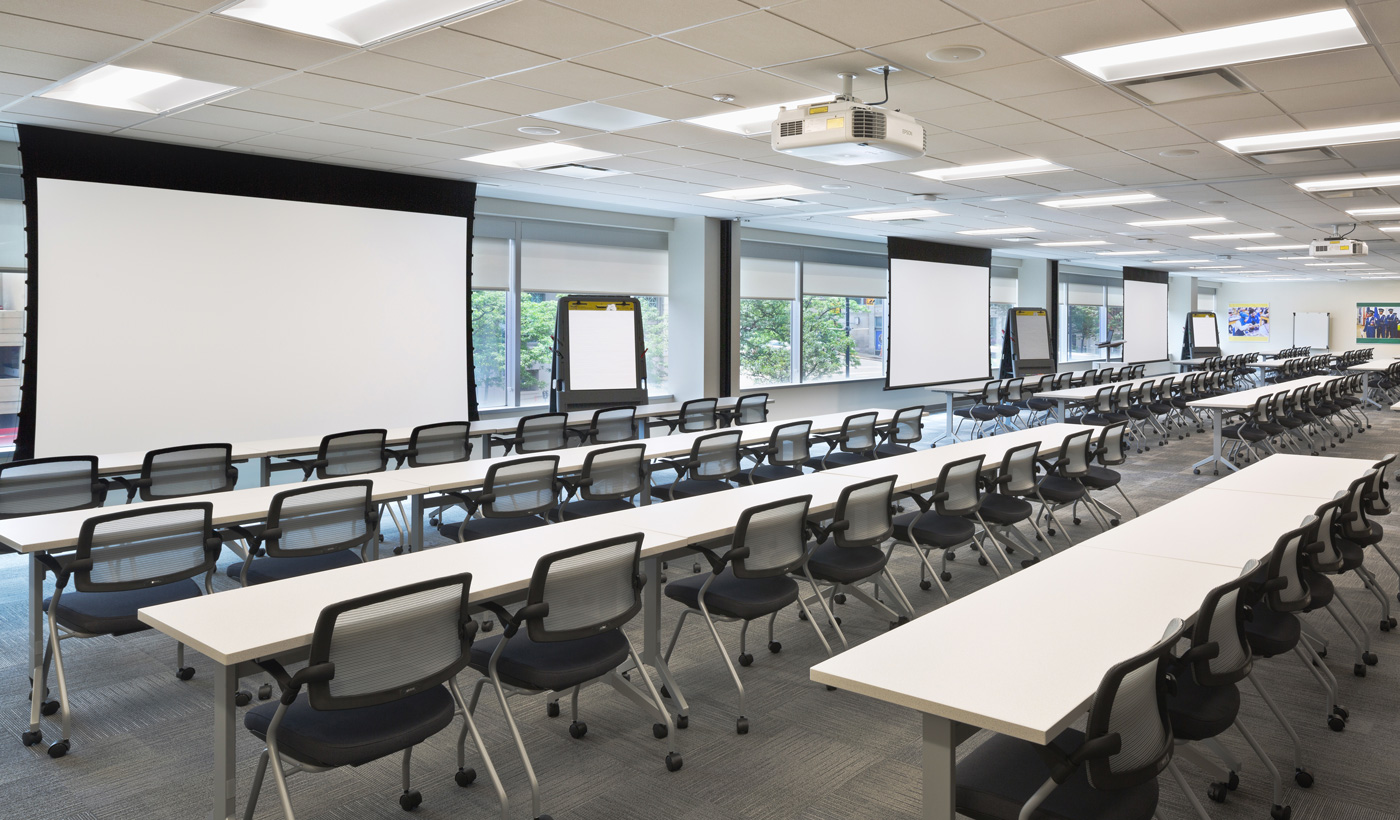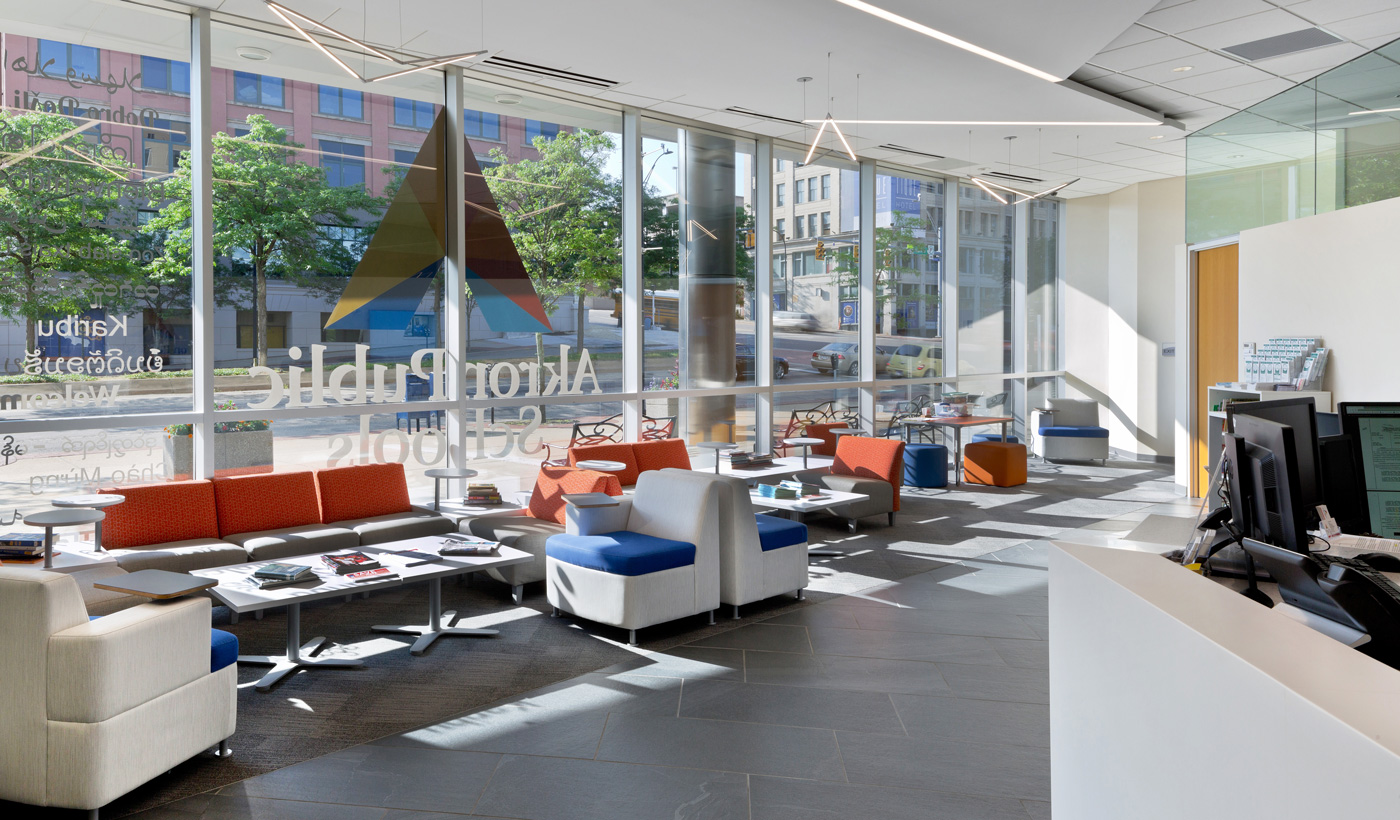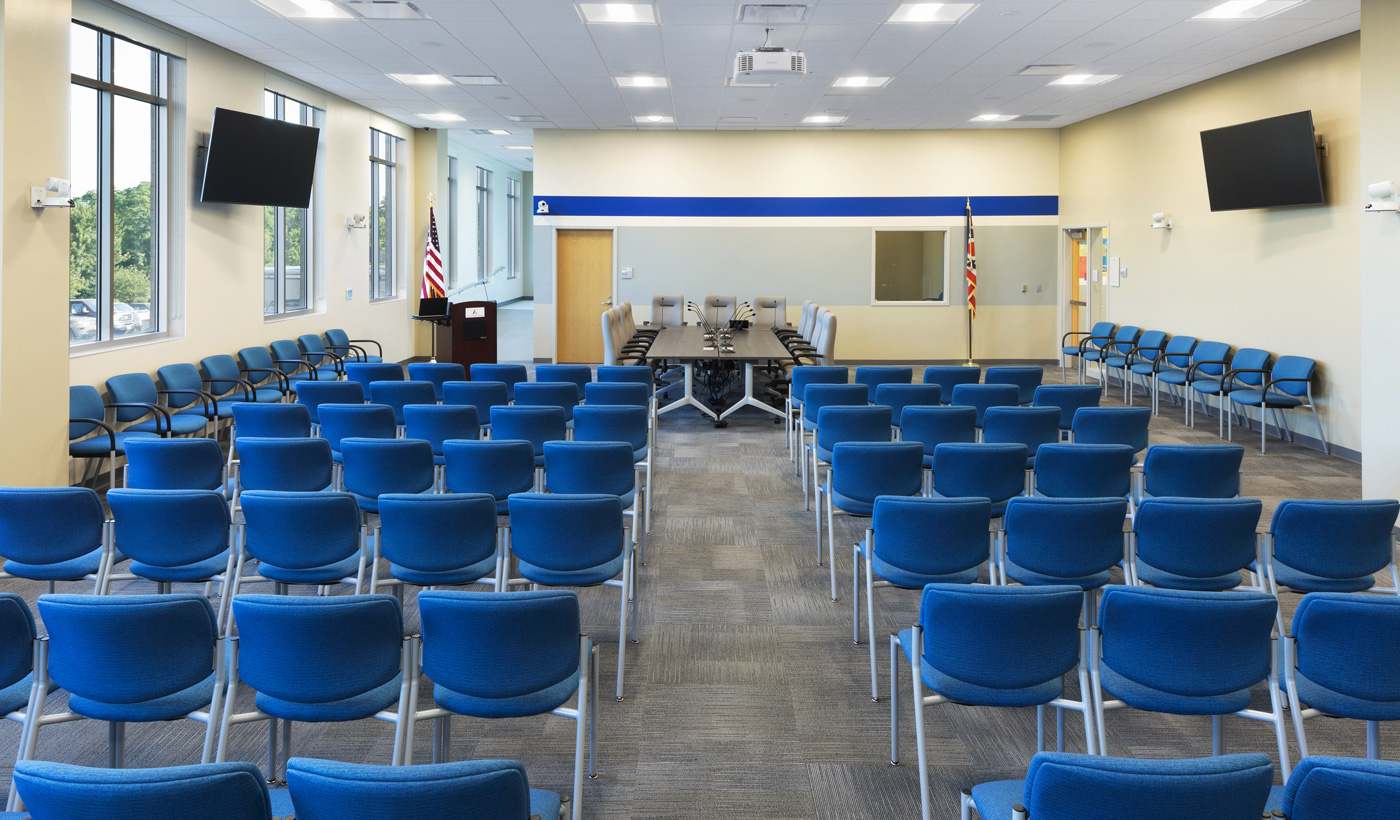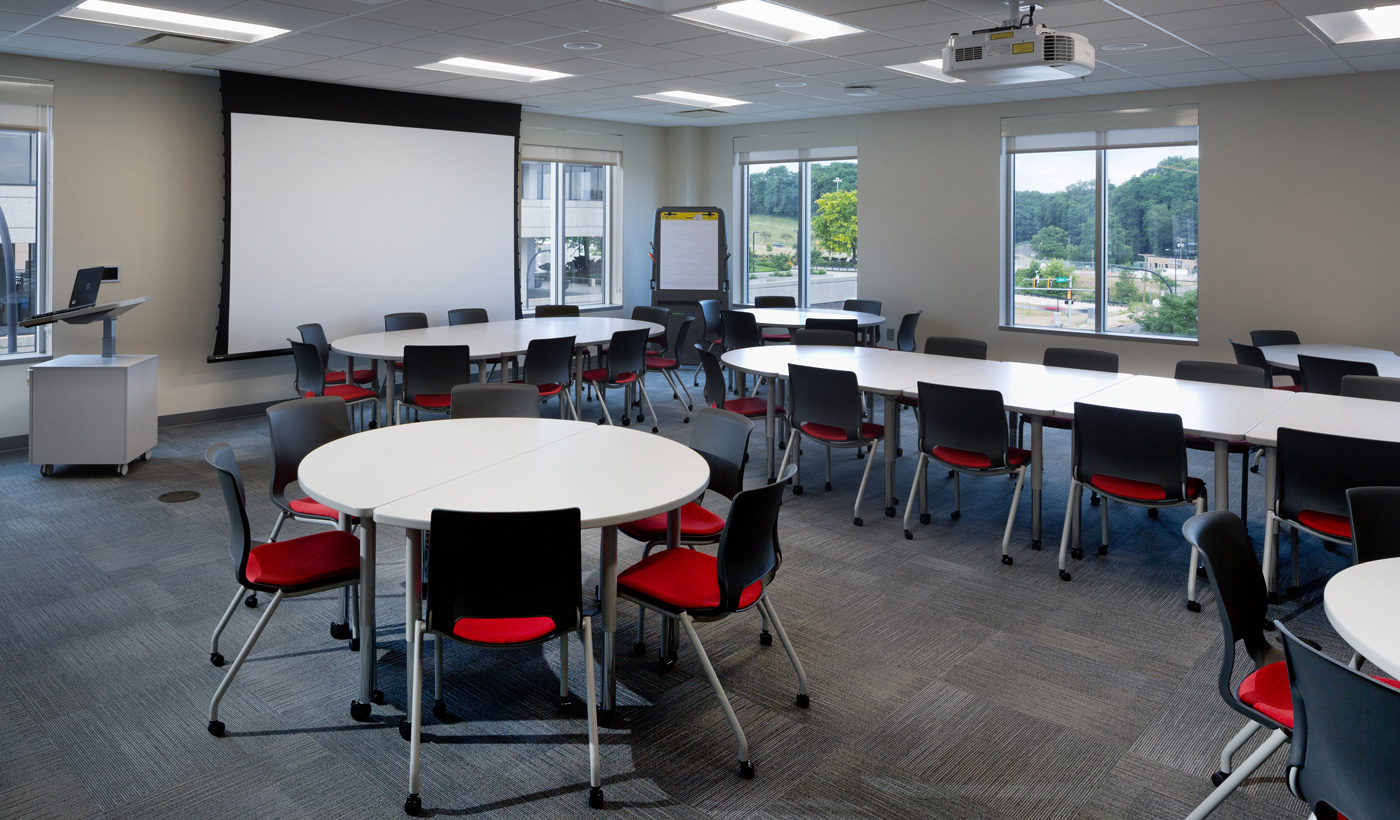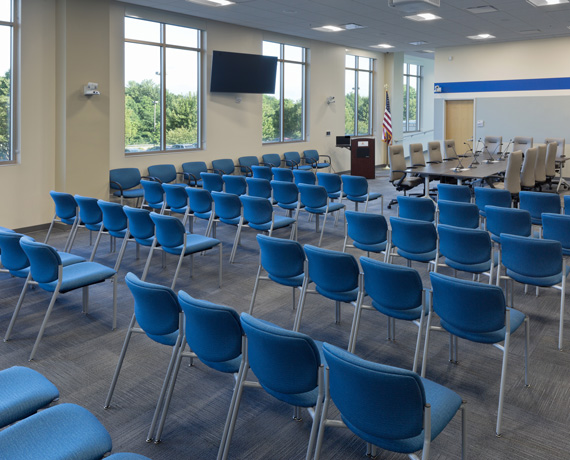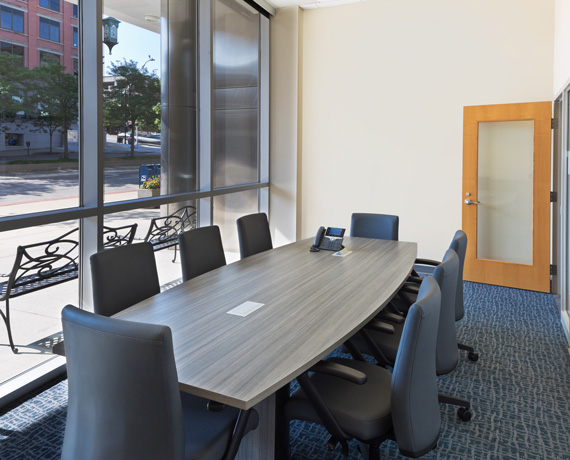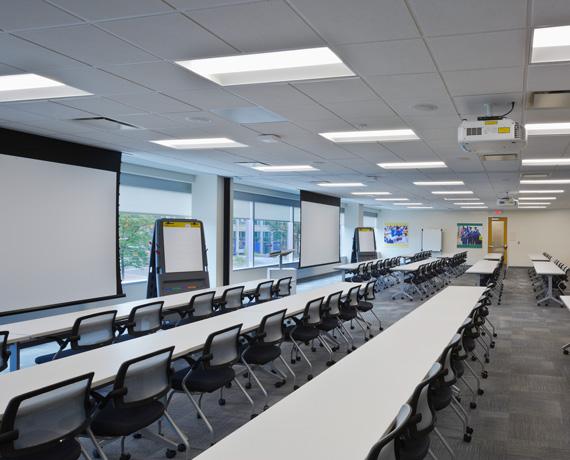 Project Details
Keywords
Akron Public Schools
,
Café
,
Classrooms
,
CMR
,
Conference Rooms
,
Education
,
Interior Design
,
K-12 Education
,
Office
,
Office Spaces
,
Reception
,
Renovation
Key Team Members
Eric Beach
Brandi Fry
Dennis Check
Carla Cremers
Tina Kessel
Paul Kilgore