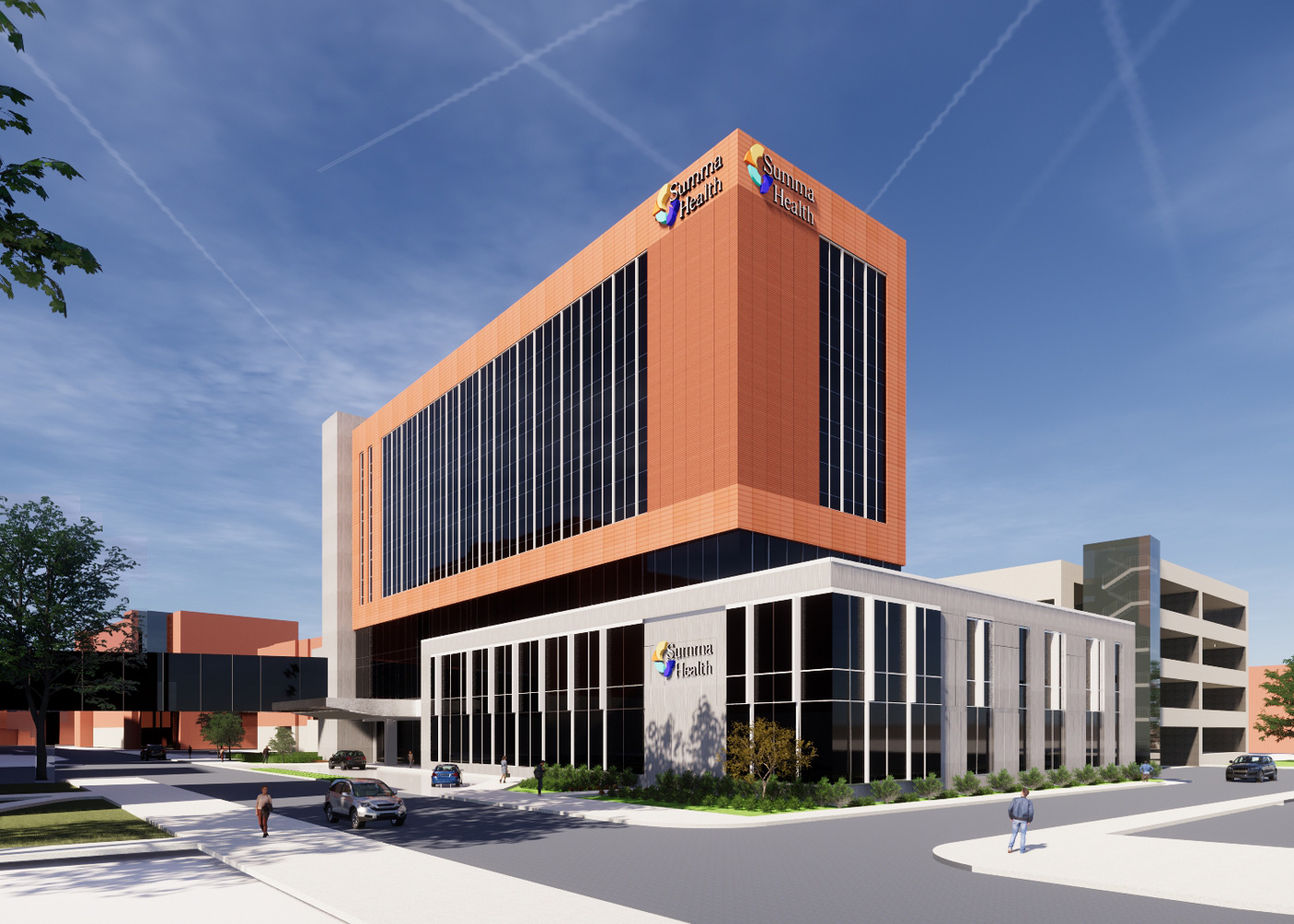 Summa Health
Summa Engages Behavioral Health Architects' Expertise
Hasenstab Architects' team of leading behavioral health architects provided professional design services to create Summa Health's new Behavioral Health Pavilion. Working in collaboration with Perspectus Architecture, the new facility will be located on the Akron campus of the Summa Health System.
The Behavioral Health Pavilion is the centerpiece of Summa Health's second phase of investment in the community and its commitment to caring for the whole person. Summa Health provides compassionate, comprehensive behavioral healthcare to an average of 3,597 inpatients and 4,894 outpatients annually. An additional 1,890 patients are treated annually in Summa Health's Intensive Outpatient and Partial Hospitalization programs.
The primary objective for our team of behavioral health architects was to provide thoughtful design which connects patients with providers and to the full range of medical services offered at Summa Health. The Behavioral Health Pavilion is designed specifically for Summa's integrated, state-of-the-art model that offers layers of care for mental health patients including single-occupancy rooms, partial inpatient care and group counseling.
The seven-story, 158,000-square-foot building will include both inpatient and outpatient services. The inpatient units with 60 total beds will include 16 acute, 16 stepdown, 14 dual diagnosis and 14 geriatric patient beds.
A guiding design principle was to provide a safe and secure therapeutic environment while enhancing the patient and visitor experience. For example, one floor will focus on providing care to geriatric behavioral health patients, while another floor will be dedicated to outpatient visits.
The facility will include a partial hospitalization program and enhanced integration with intensive outpatient services, including psychiatry, addiction medicine and traumatic stress. As part of the integration, a new detox unit was designed within the adjacent existing facility. It is able to serve 14 patients and accommodate acute medical care.
In addition to the clinical services, the building will include The Sister Ignatia Heritage Center in recognition of Summa Health's history and collaboration with both Alcoholics Anonymous and Ignatia Hall.
The ground floor of the Behavioral Health Pavilion will be home to the Dr. Joseph D. Varley Conference Center incorporating a reflection center and providing meeting space for physicians, employees and community groups, including Alcoholics Anonymous. The ground floor will also include a non-denominational chapel, garden and grab-and-go food and beverages.
At Hasenstab Architects, we recognize that mental health and addiction services require design considerations that are often different from the needs of other types of healthcare facilities. Our behavioral health architects closely follow Joint Commission requirements and standards and have experience with the multiple complexities unique to behavioral health design.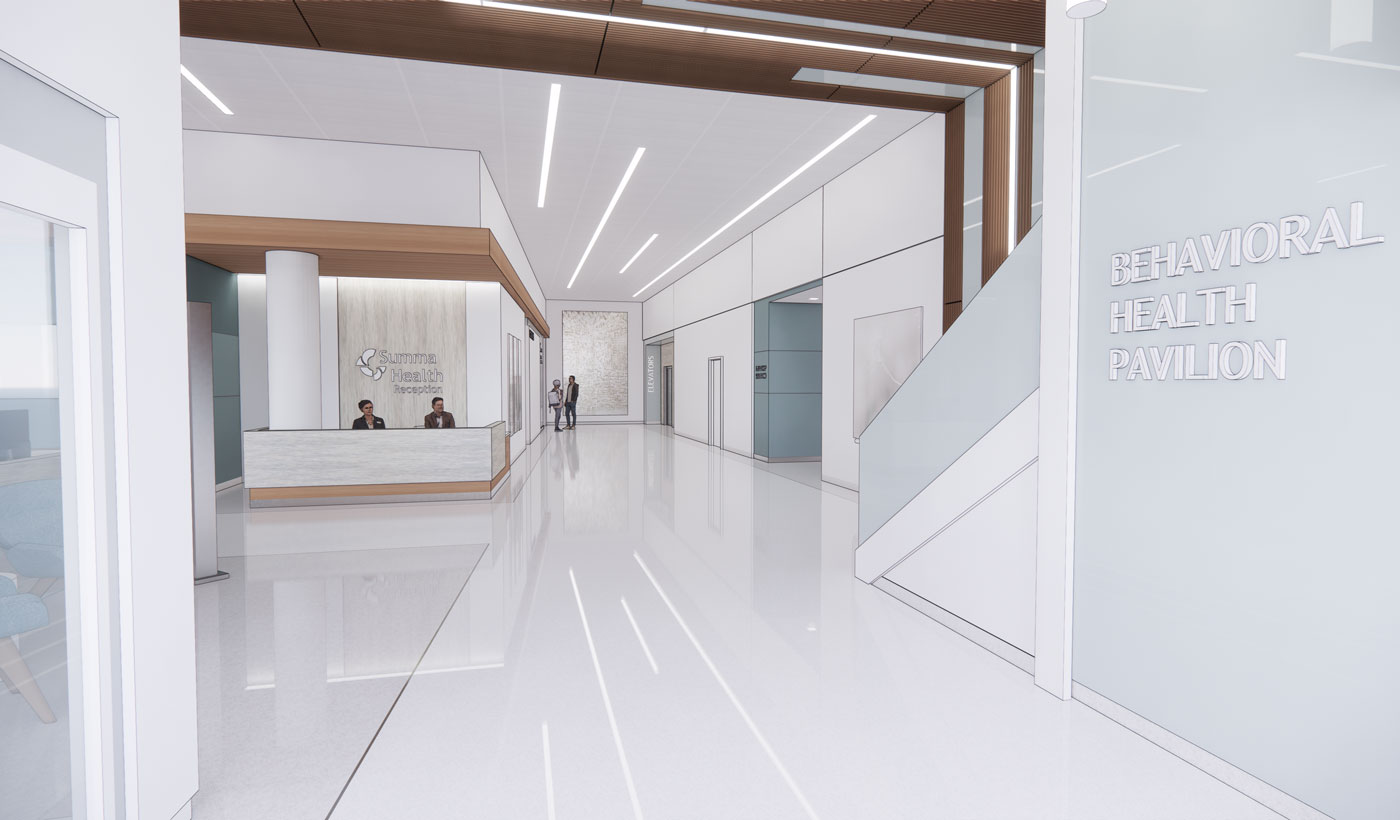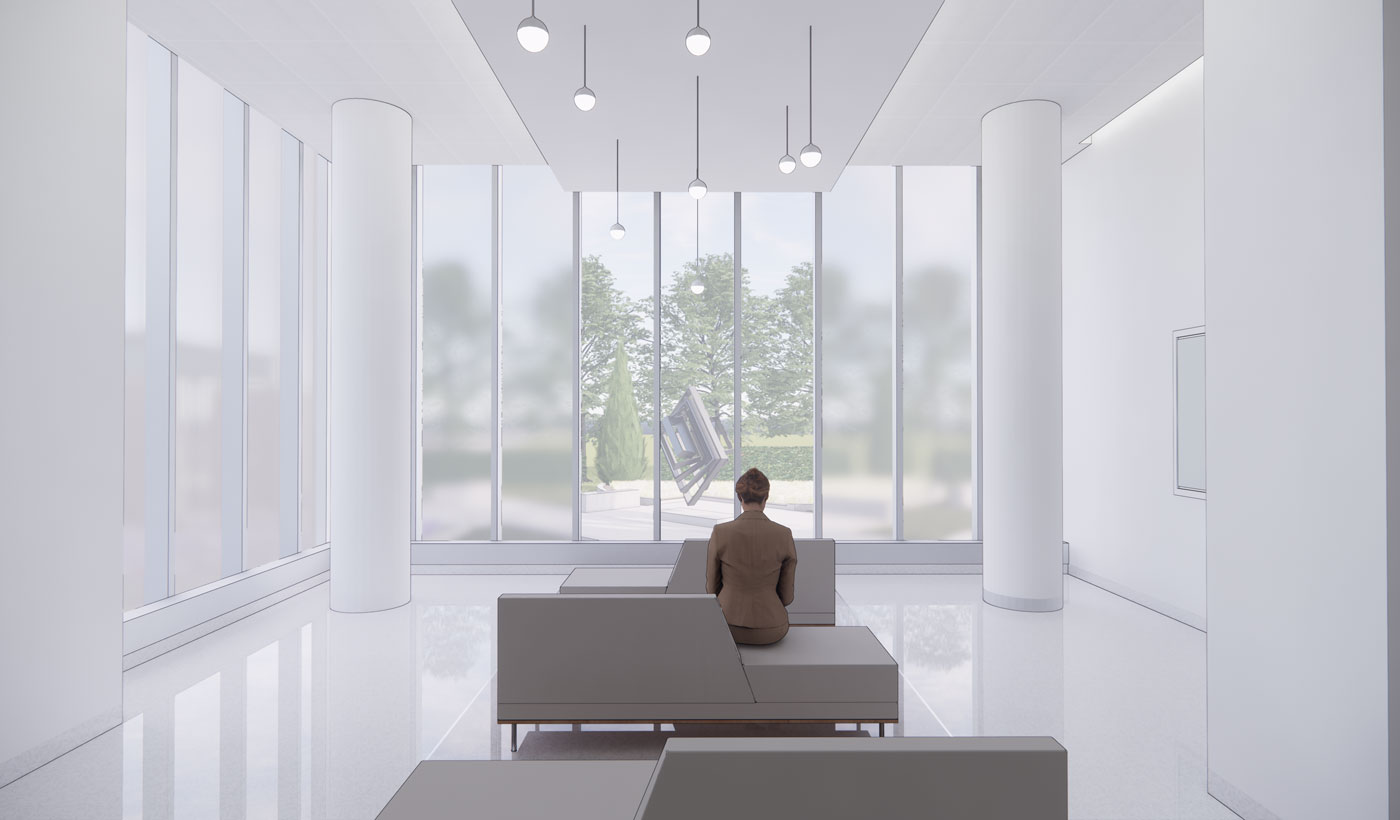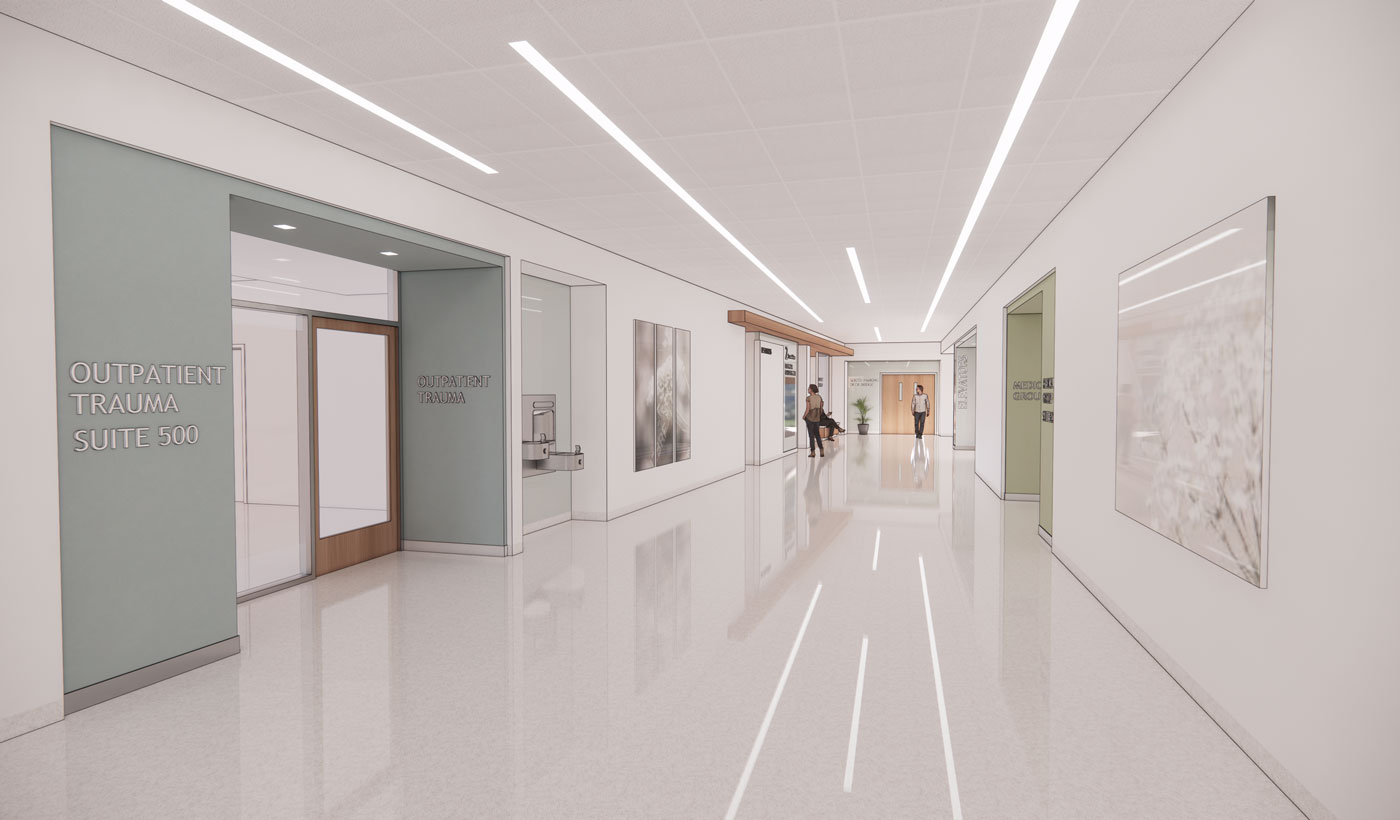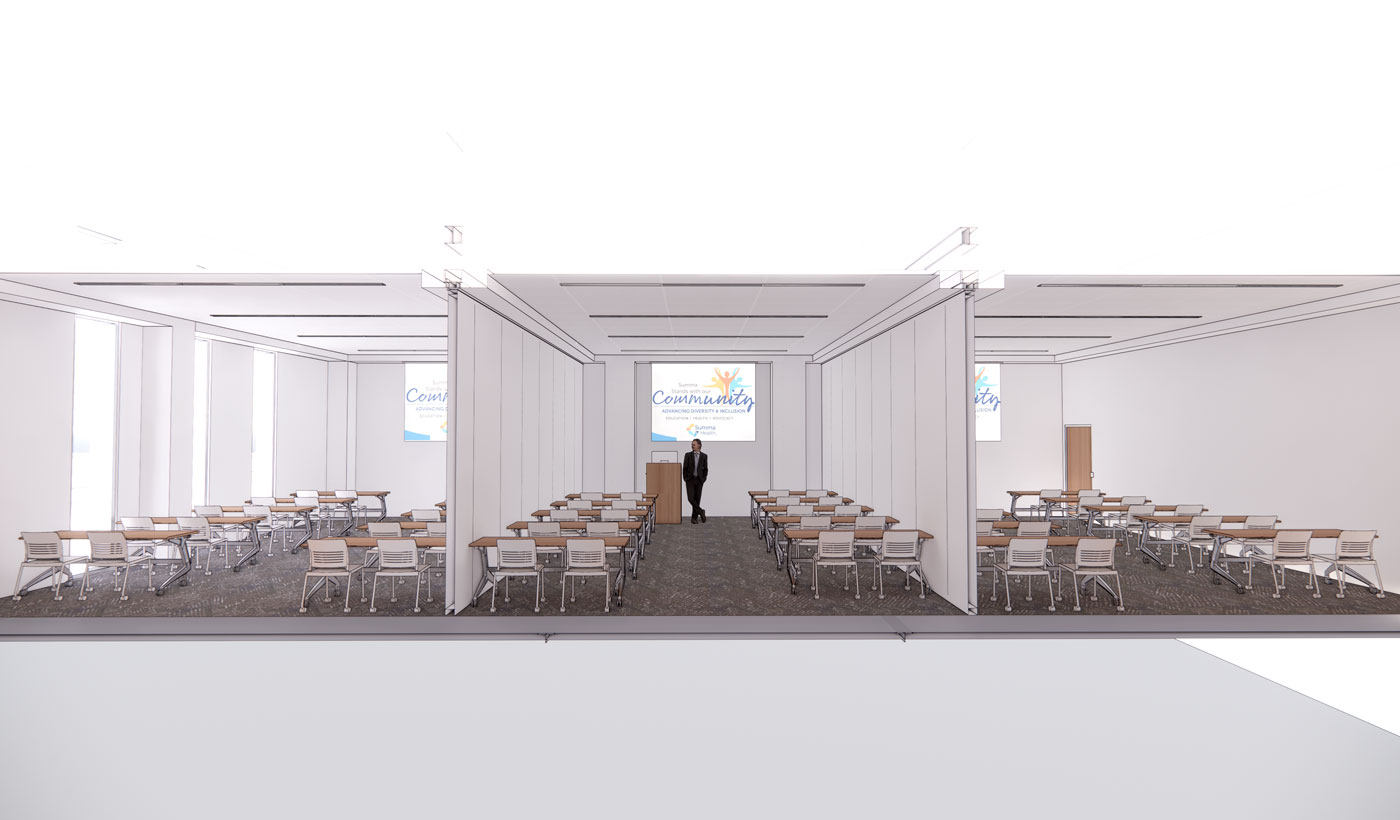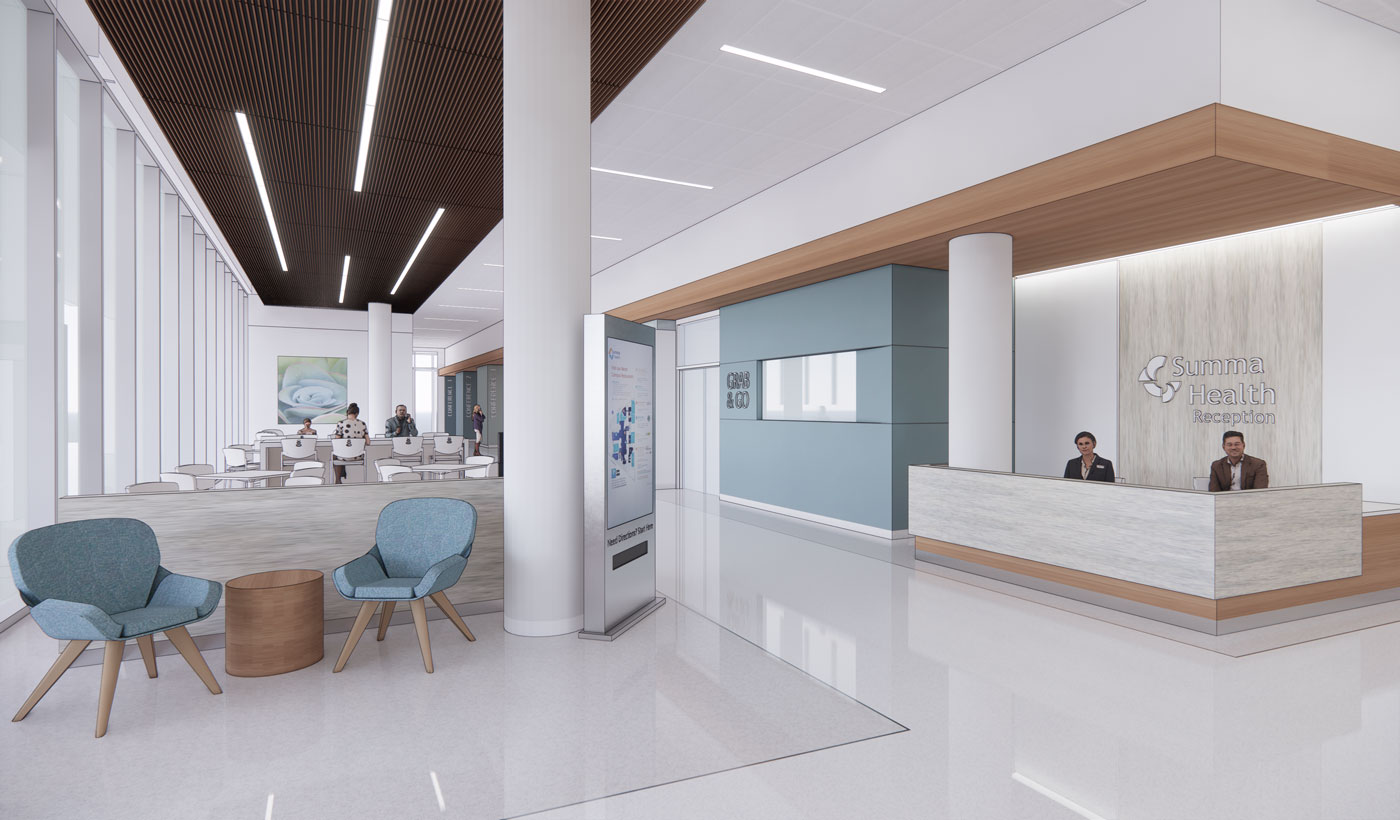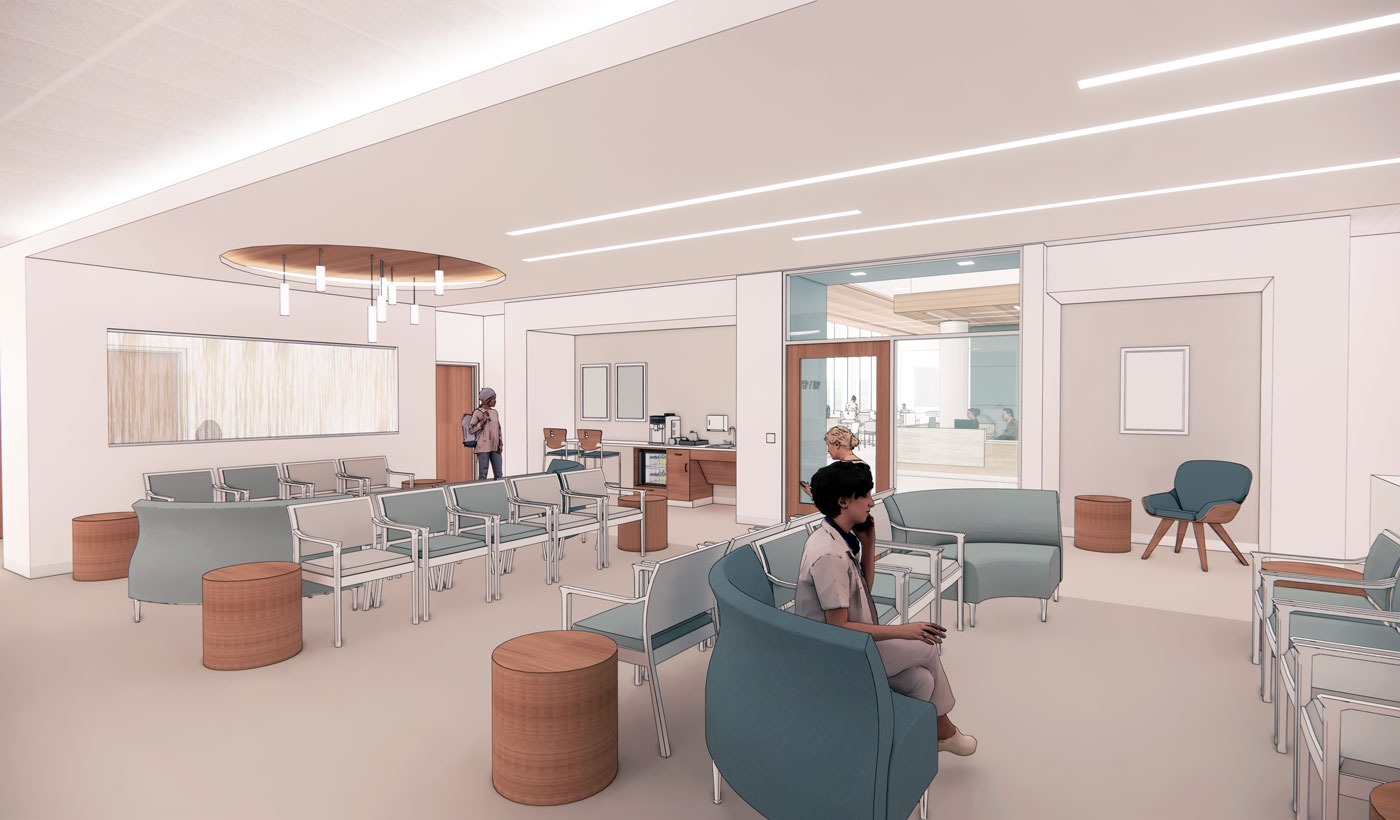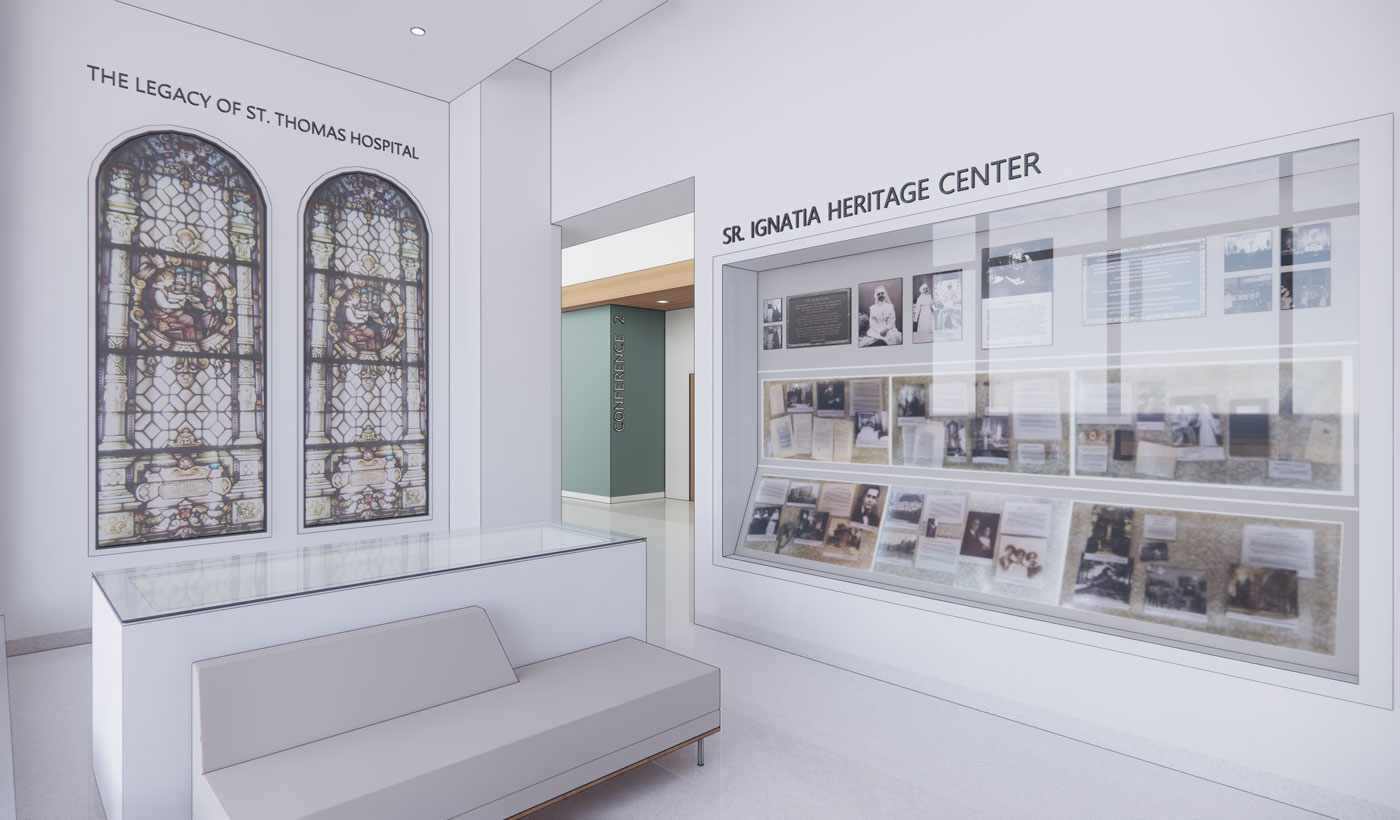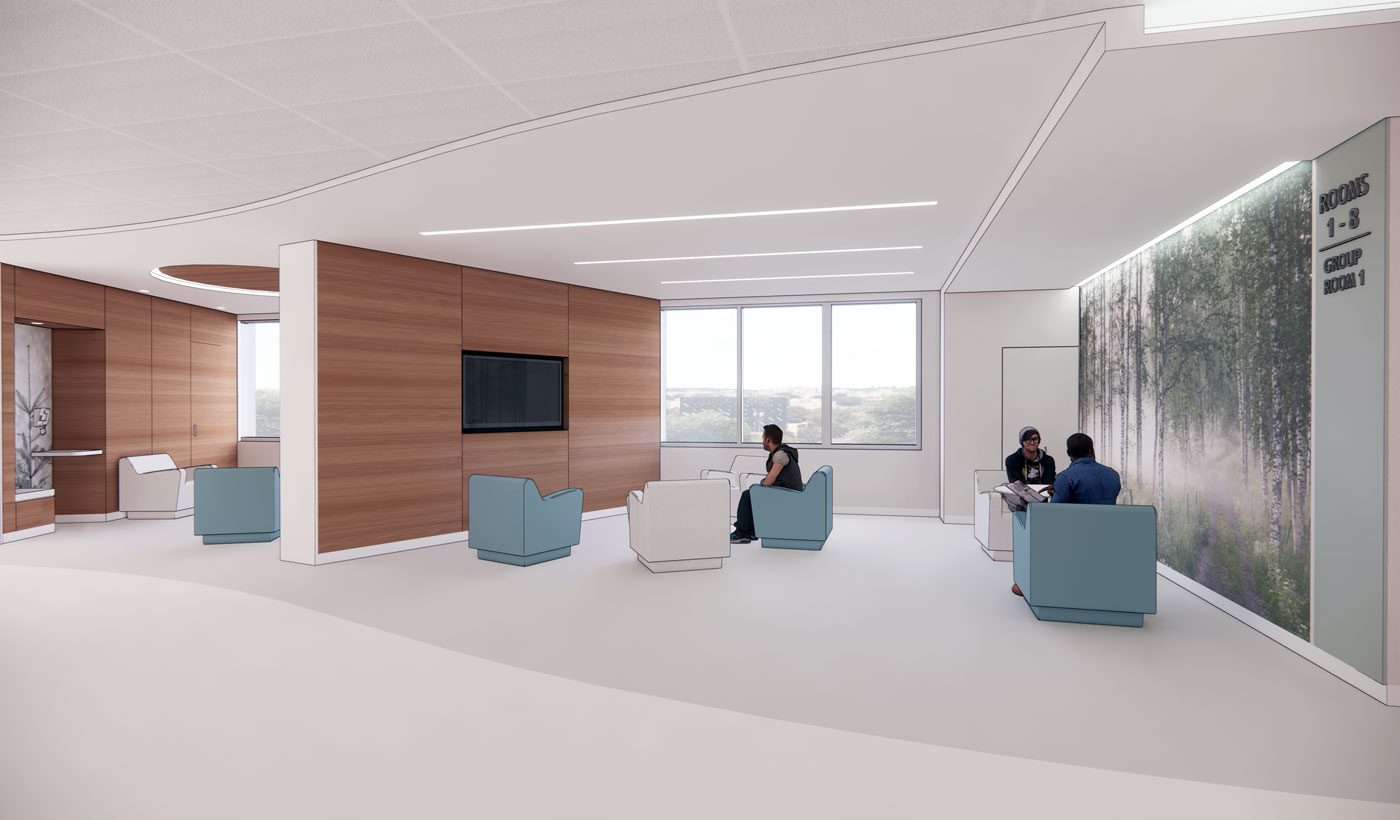 Key Team Members
Bob Medziuch
Dan Herstine
Amador Gonzalez
Matt Glassner
Natalie Shellhorn
Bill Ahern
Tom Walker
Liz Tartabini
Chitra Matthai
Kathryn Duncan