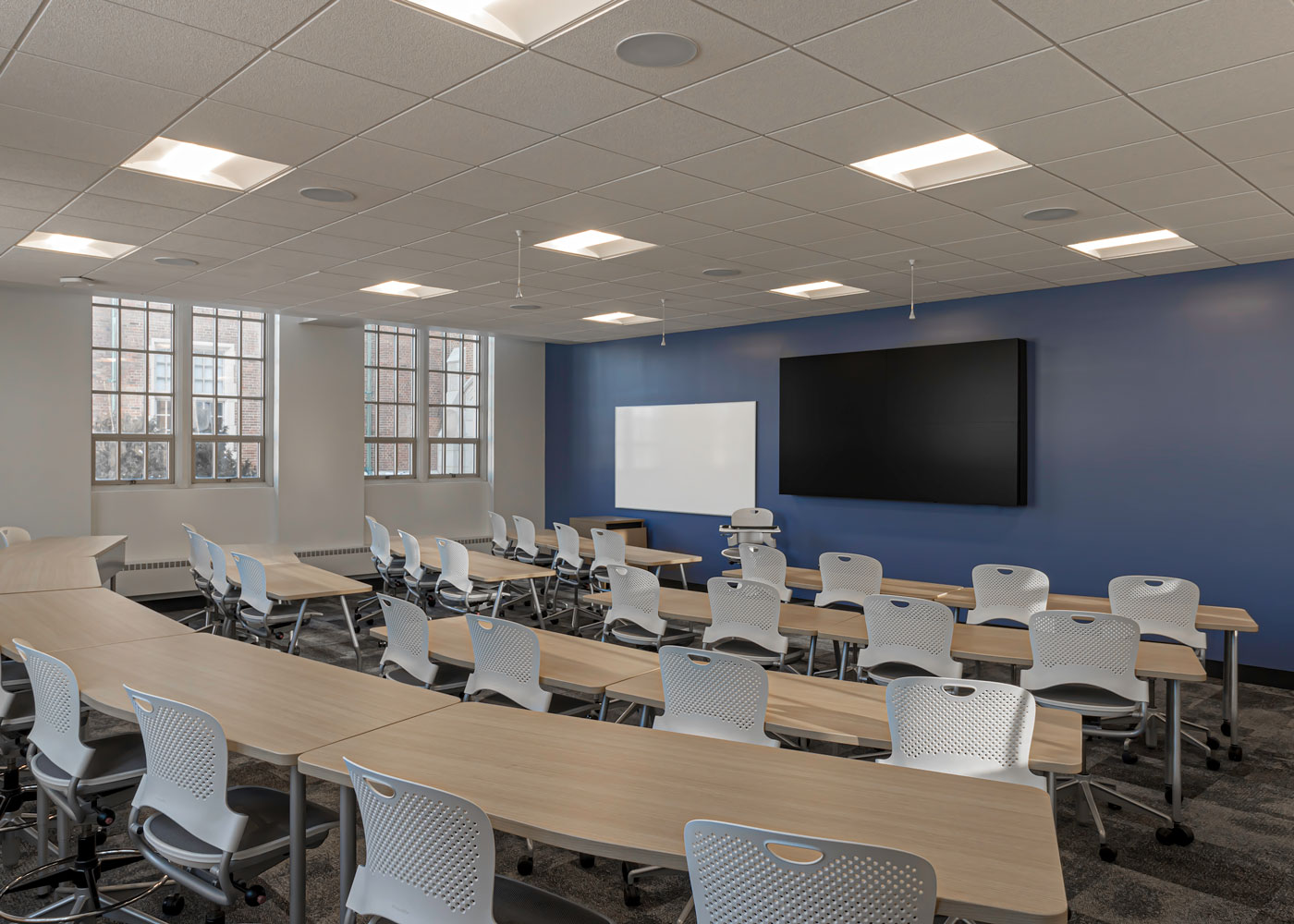 John Carroll University
Boler Hall Classrooms & Student Lounge
The Boler Hall classrooms and student lounge upgrade project at John Carroll University involved renovations to create new teaching and learning spaces. Two classrooms received finish upgrades, and three existing rooms were combined and renovated to create a new student lounge.
The updated lower-level classrooms now include a new executive-style room and a computer teaching classroom. Both rooms received updated interior finishes as well as new furniture and audio-visual systems.
New flooring was provided throughout the lower level, first and second floor corridors.
On the second floor, the renovation combined existing rooms 235a, 236, and 237 into a new student lounge. The lounge is arranged to allow for both individual study and social space, along with an area for small, informal group learning.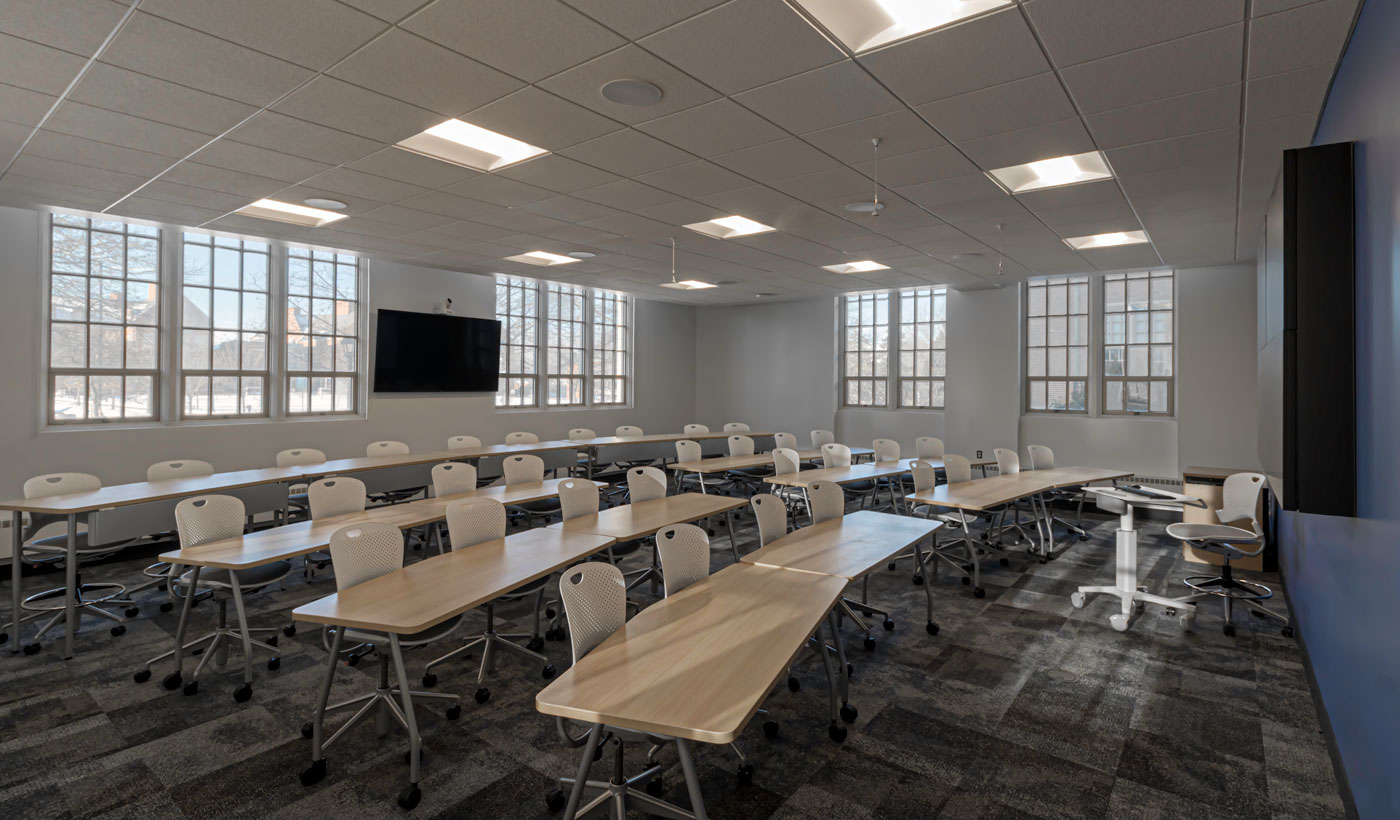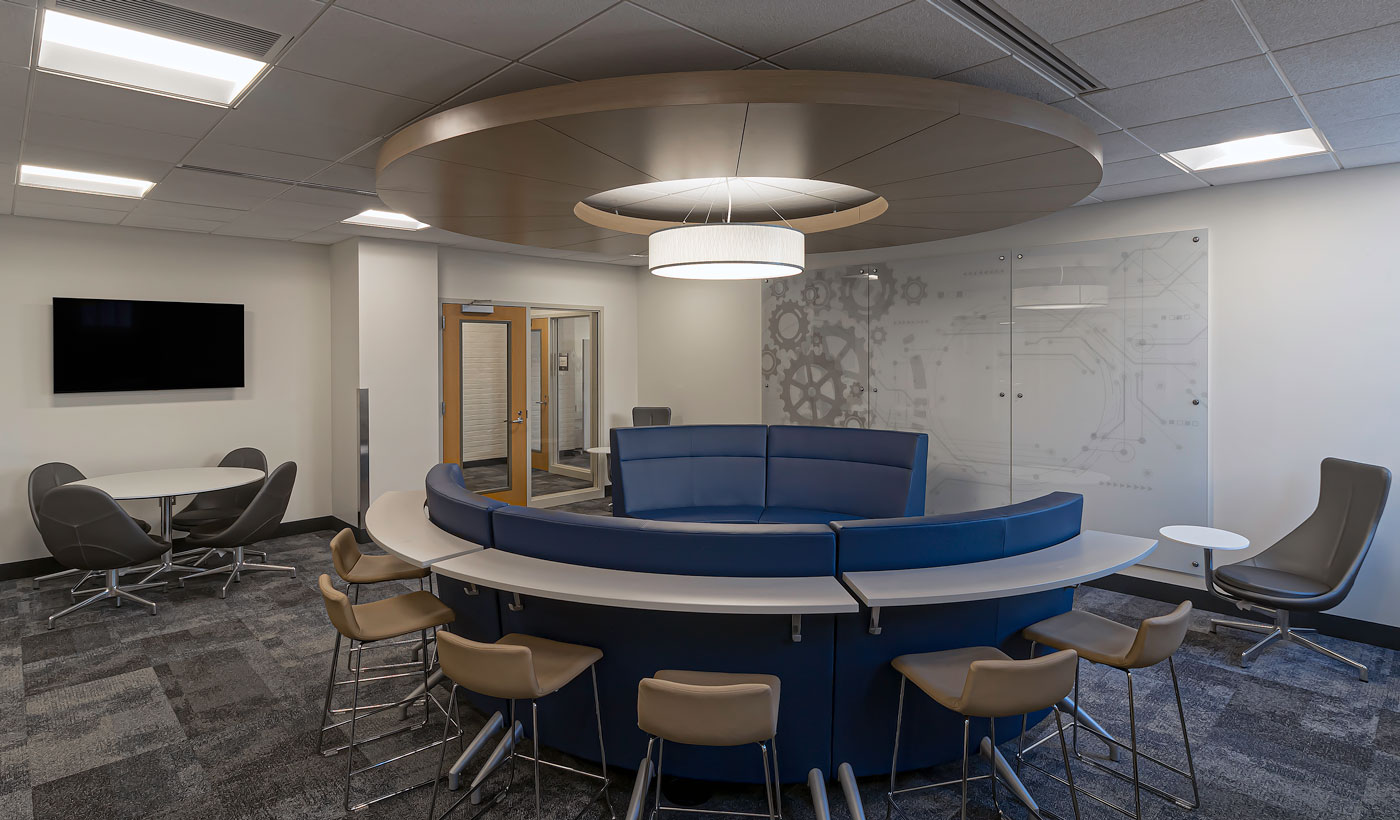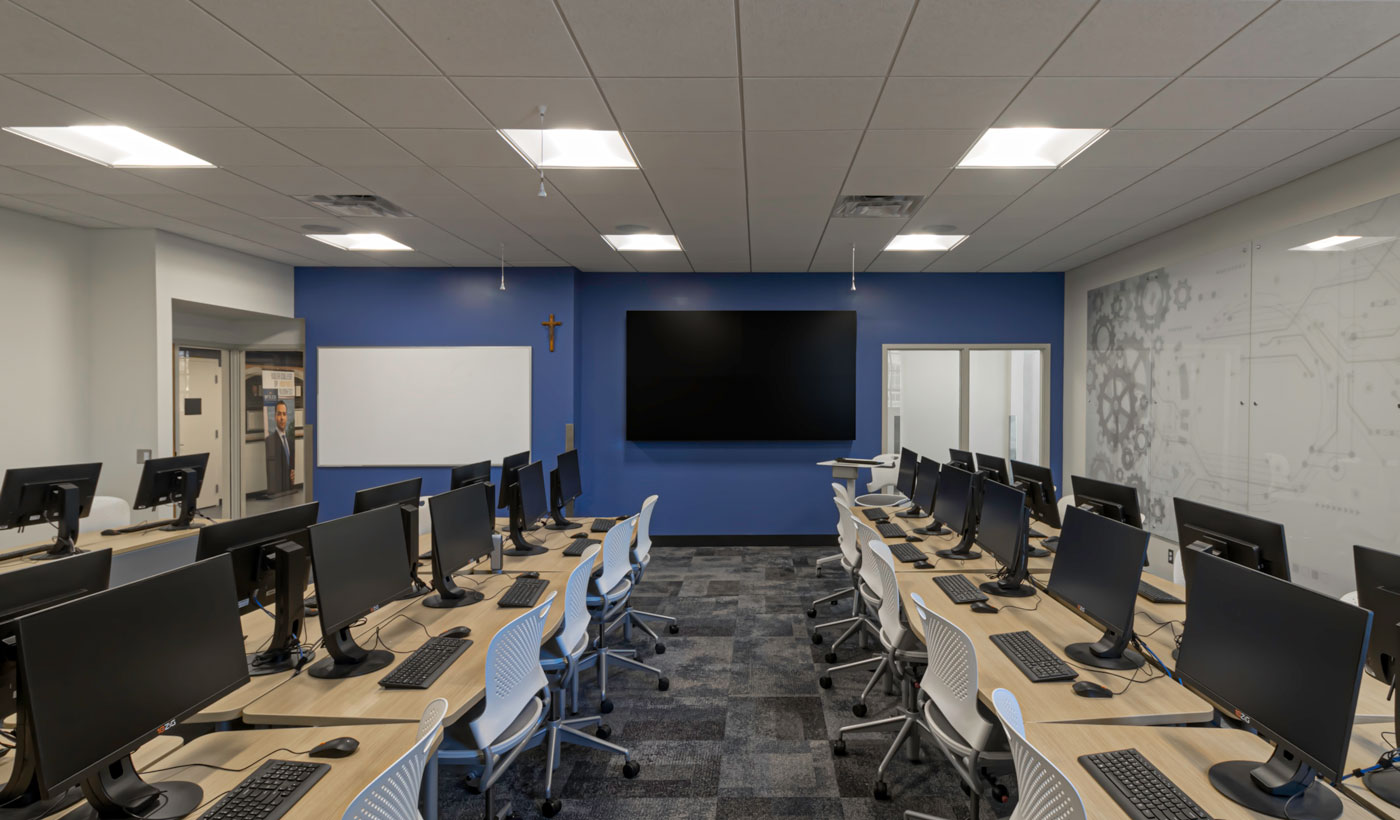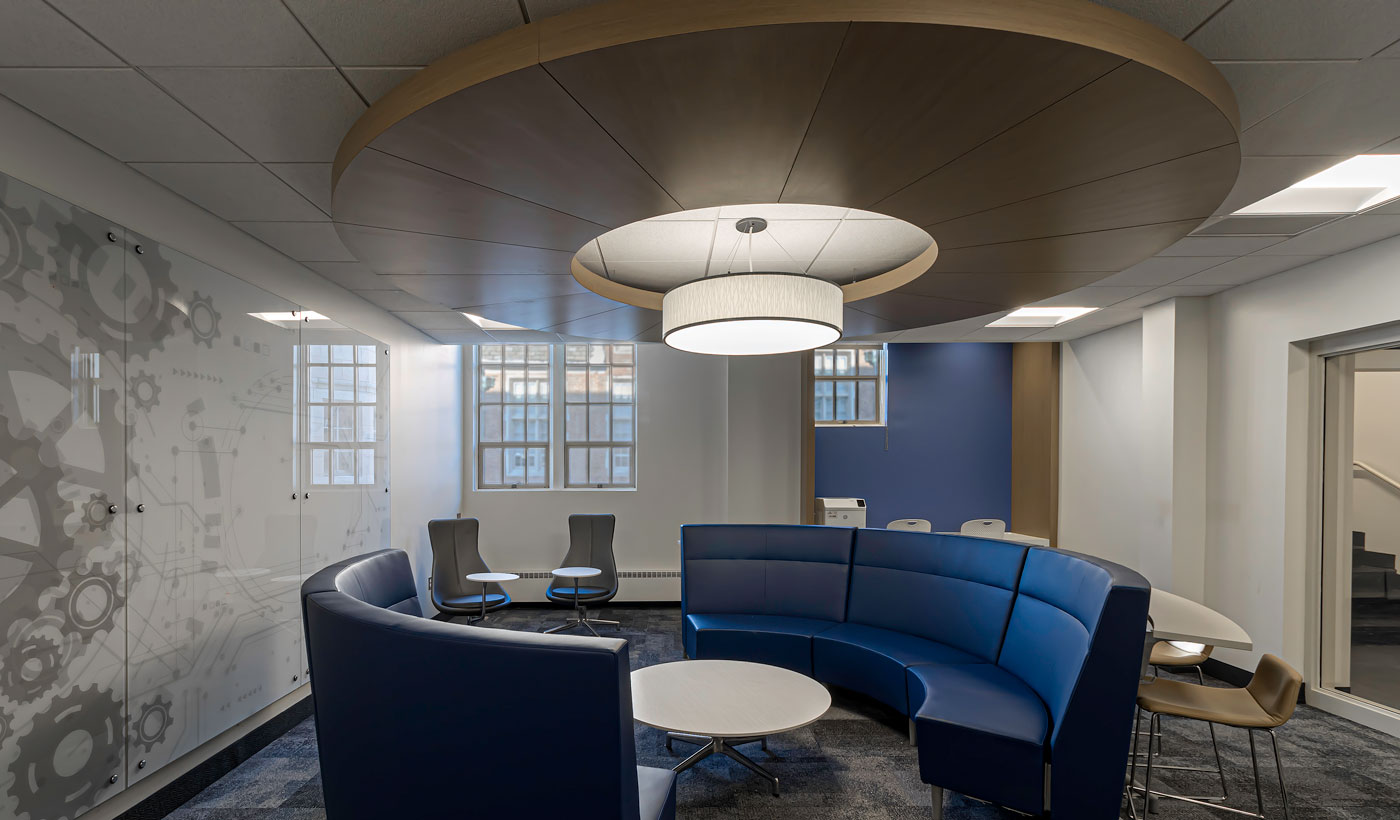 Key Team Members
Ben Rantilla
Regan Everhard
Chitra Matthai