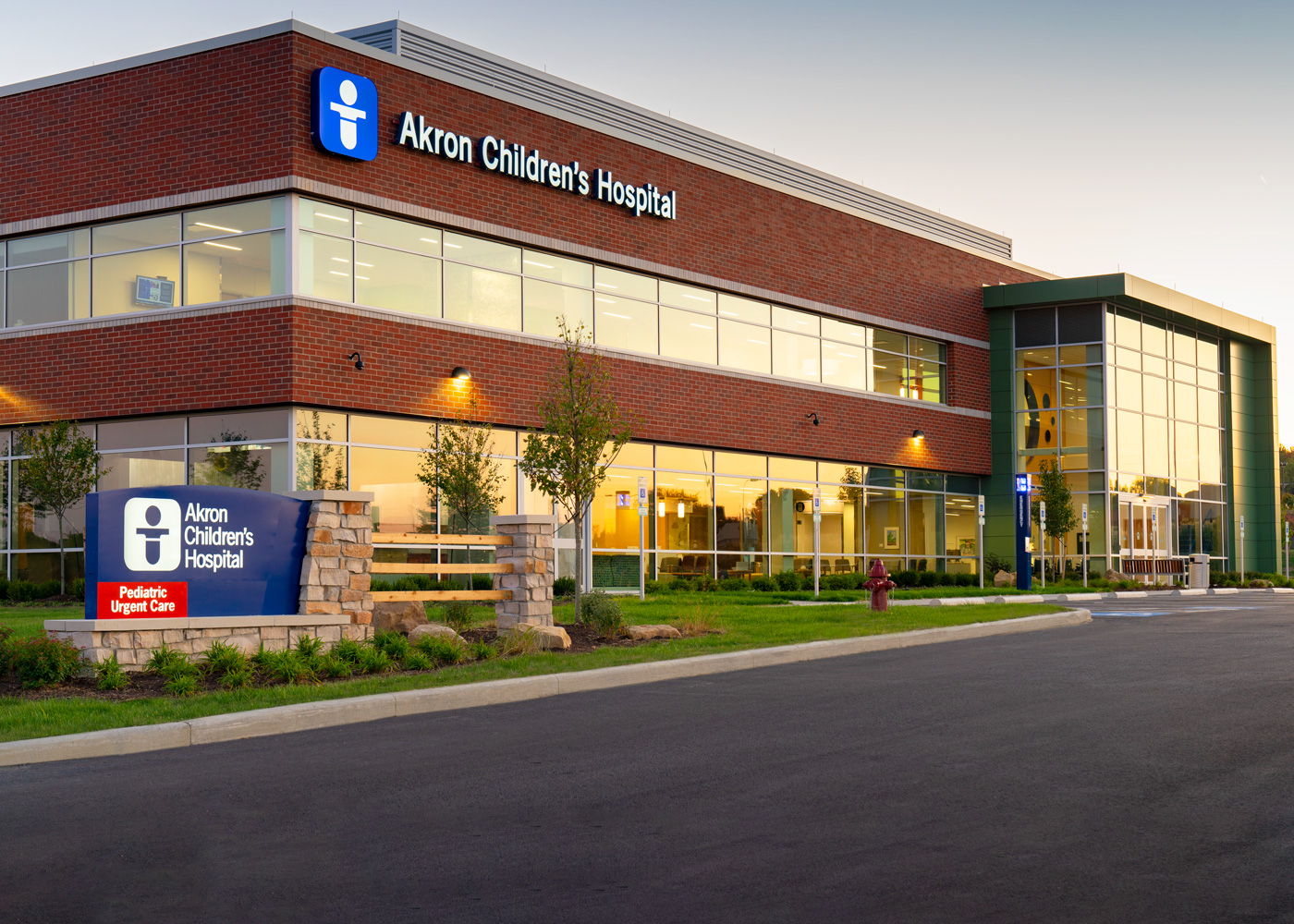 Akron Children's Hospital
Boston Heights Health Center
The 43,150 square foot Akron Children's Hospital Boston Heights Health Center brings together pediatric services previously offered at other locations in the area into one single location. The two-story facility houses pediatric primary care, urgent care, rehabilitation and specialty care services.
Level One is dedicated to pediatric specialty care services with 15 private exam rooms, physician and staff work areas, charting stations, and other associated support spaces. The exam rooms were designed with flexibility to allow for various specialties to function in the same space.
Level One also includes an Urgent Care center with six exam rooms. Both spaces have direct access to X-Ray equipment, blood draw/lab, echocardiography and EKG, as well as a procedure room and audio booth and hearing aid room.
The second floor provides space for primary care and rehabilitative services. The rehab area includes an indoor track, a gym for exercise, sensory integration and gross motor skills, and a sports rehab area with a throwing lane. Five therapy rooms support the various rehabilitative serves offered at the health center. The second floor is also home to primary care services with 12 exams rooms.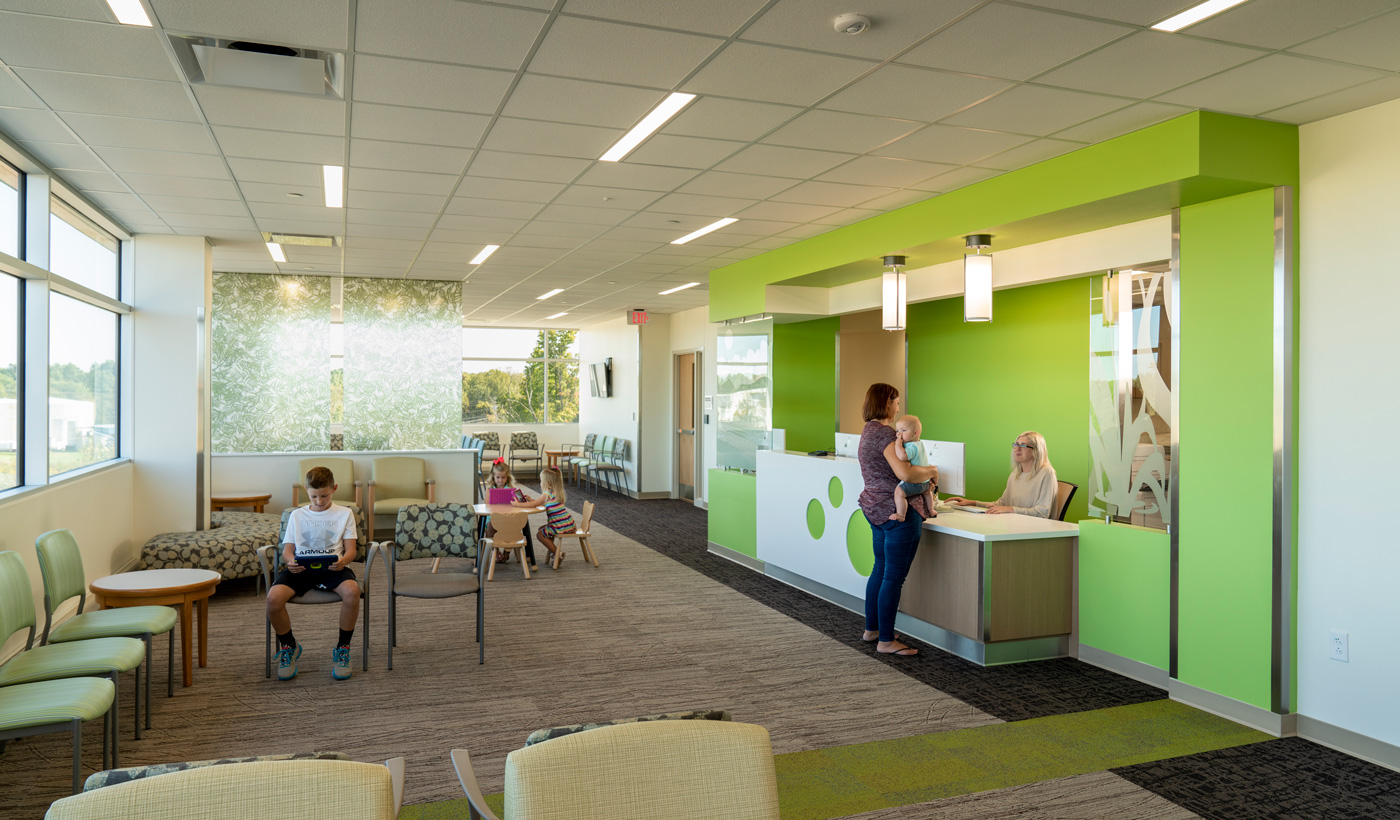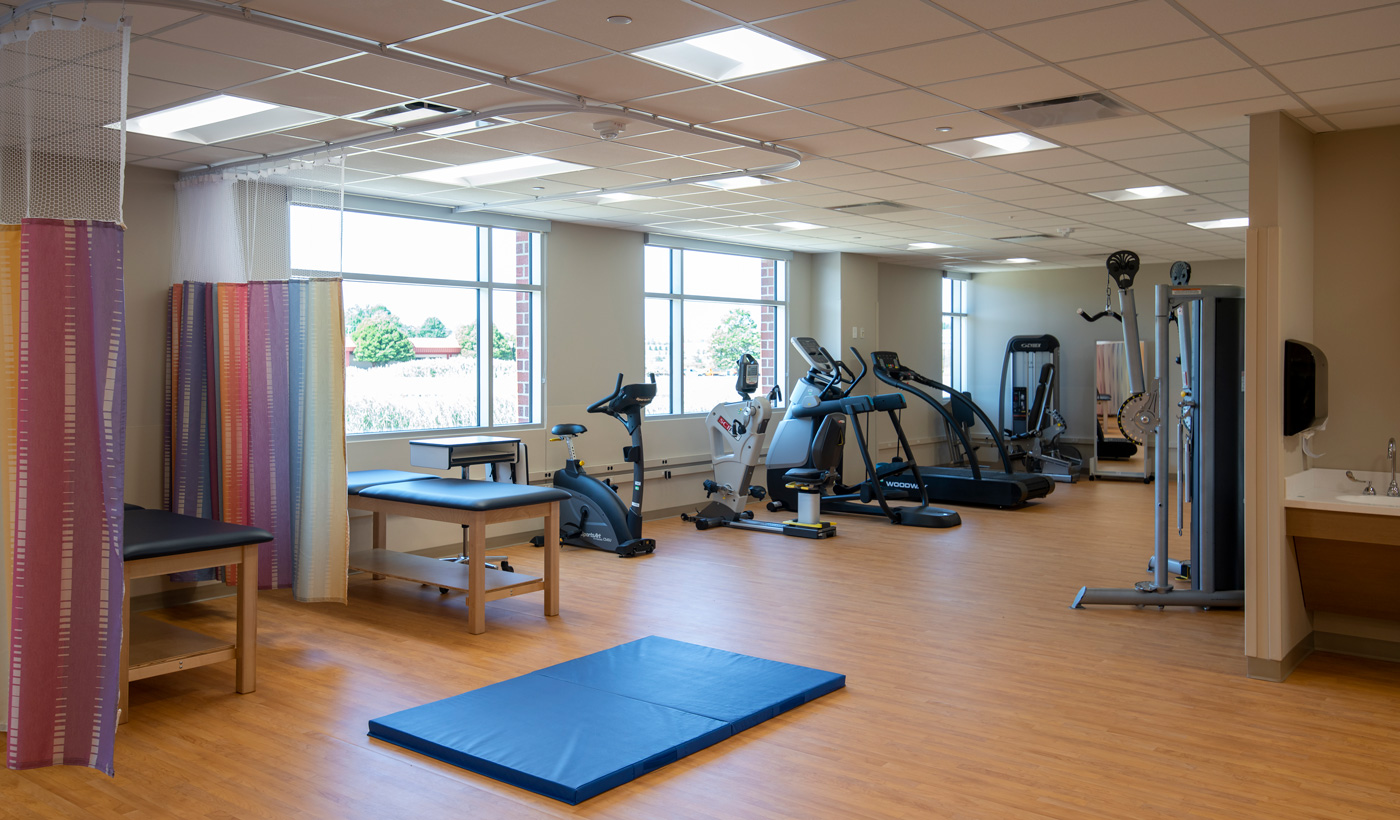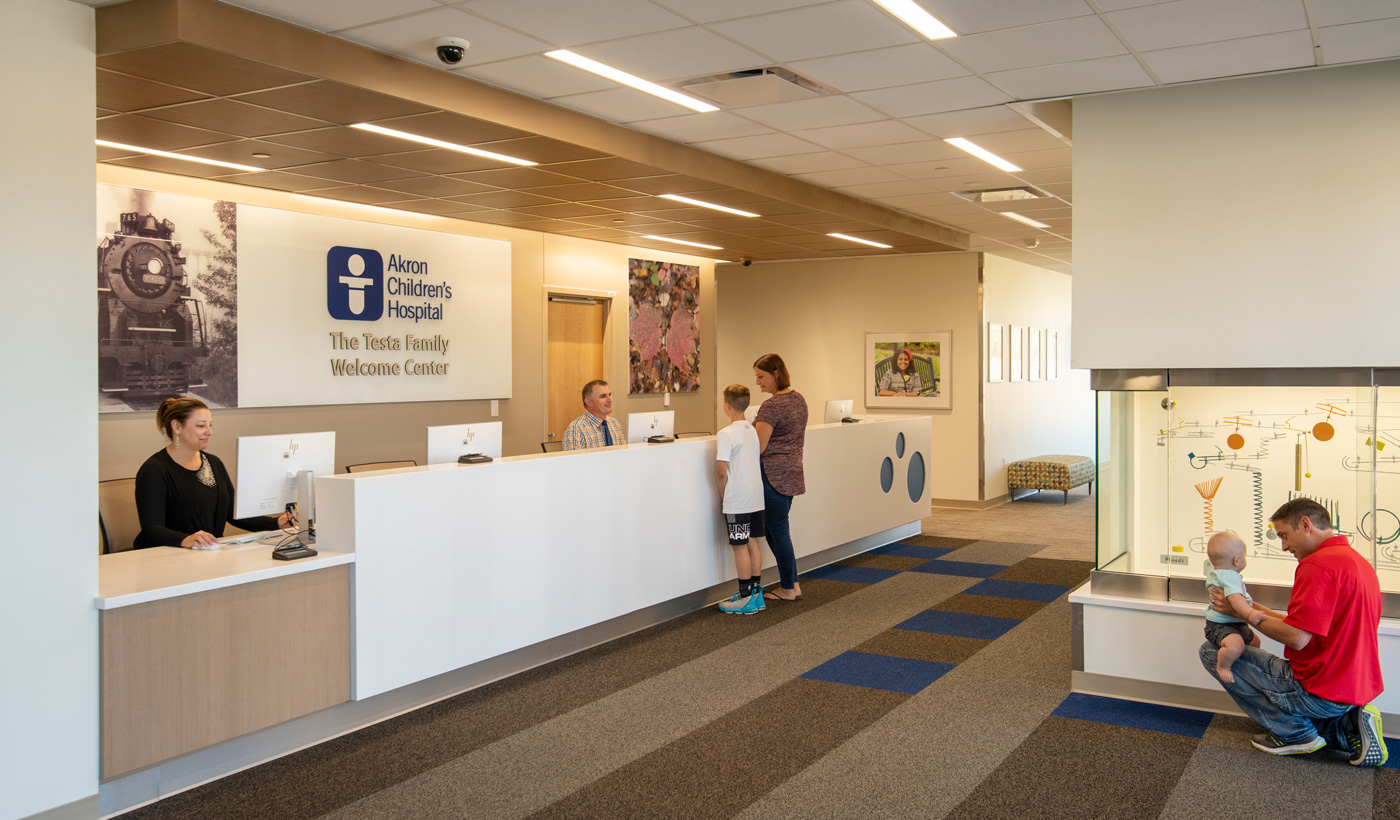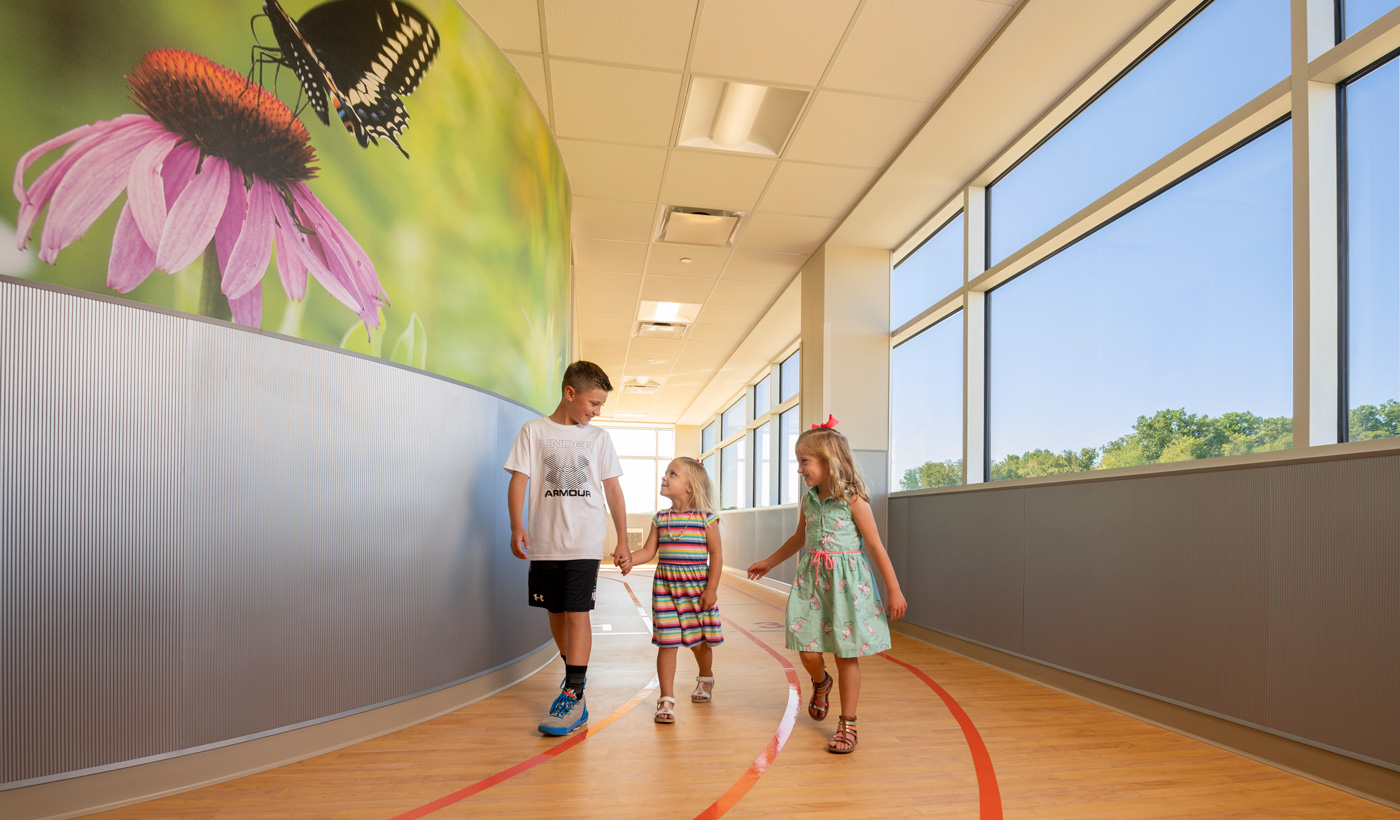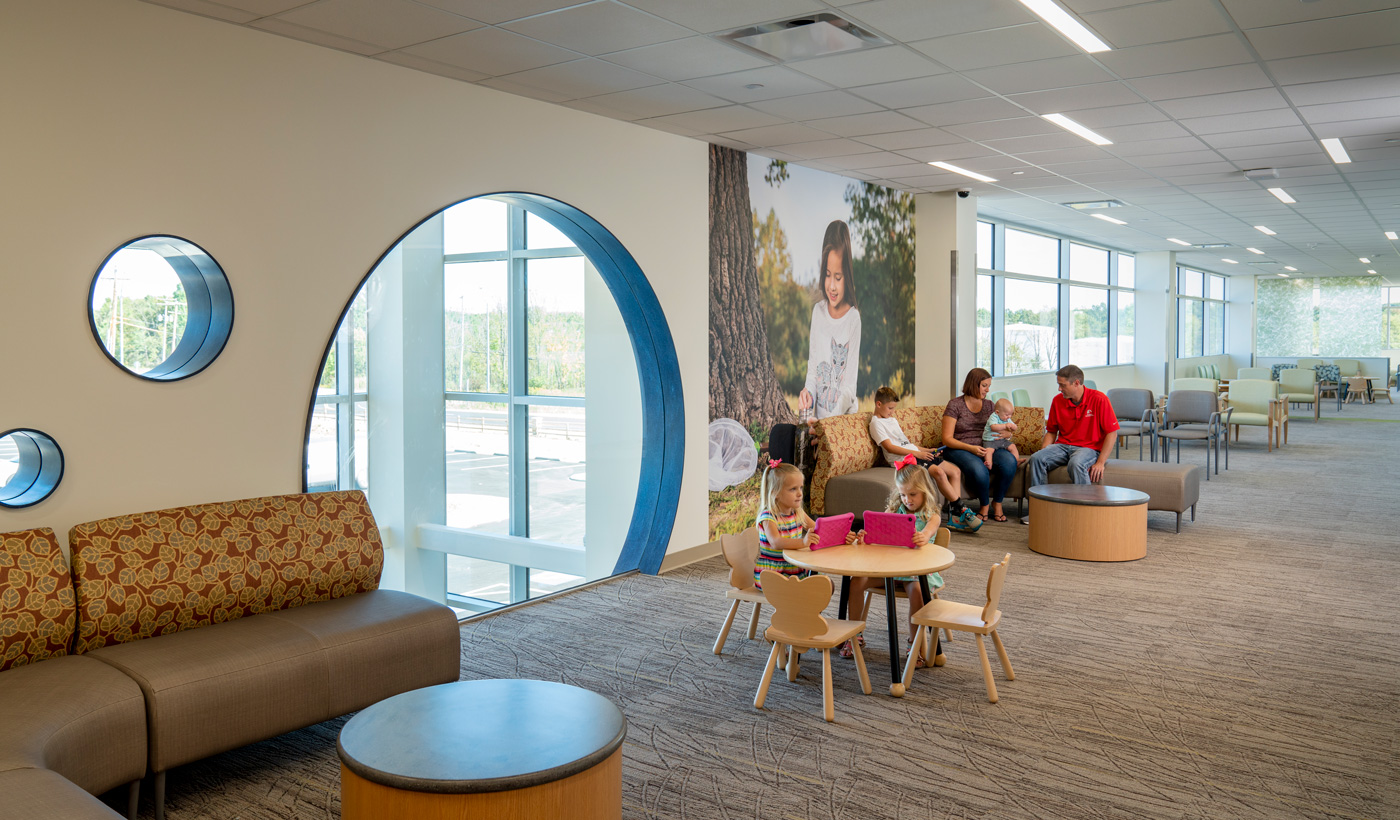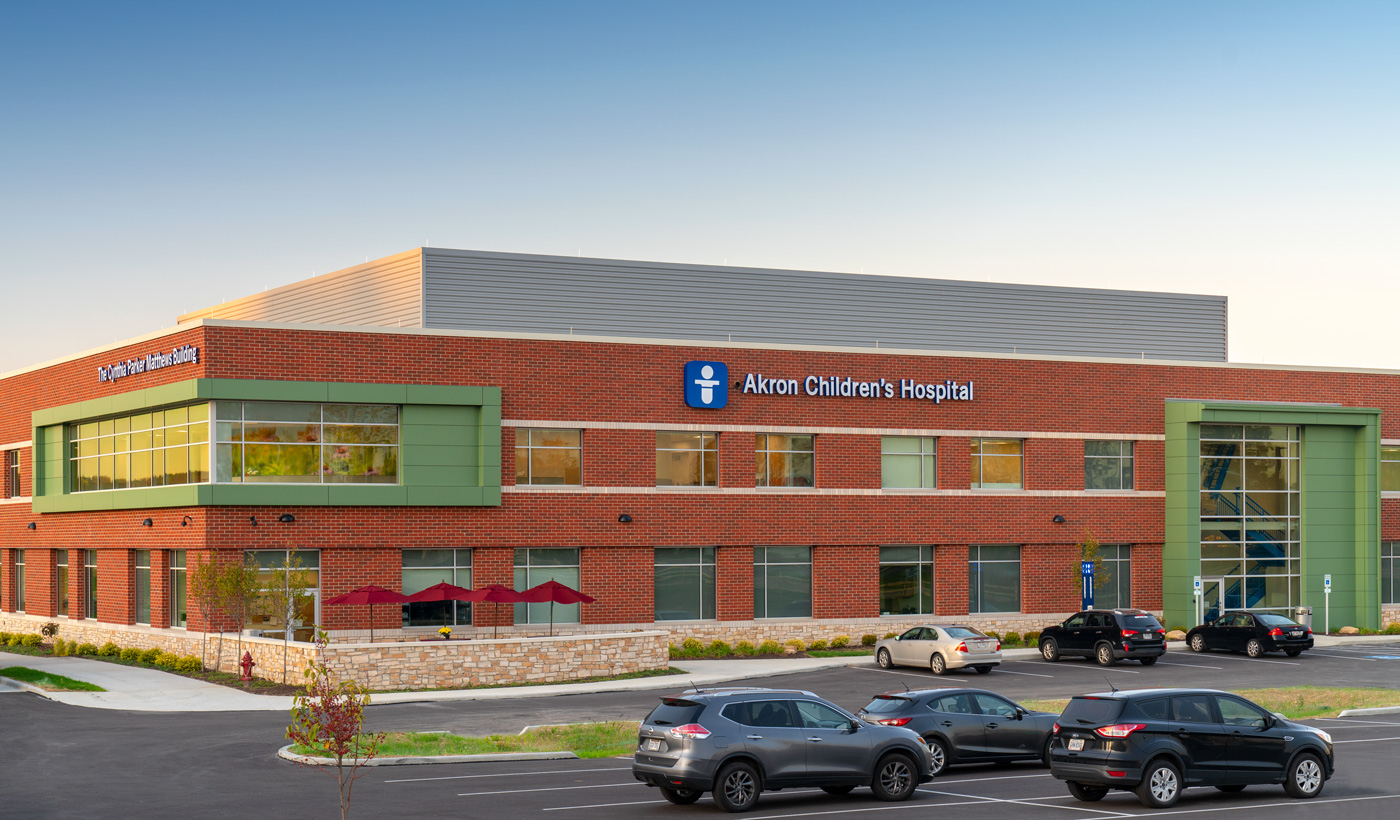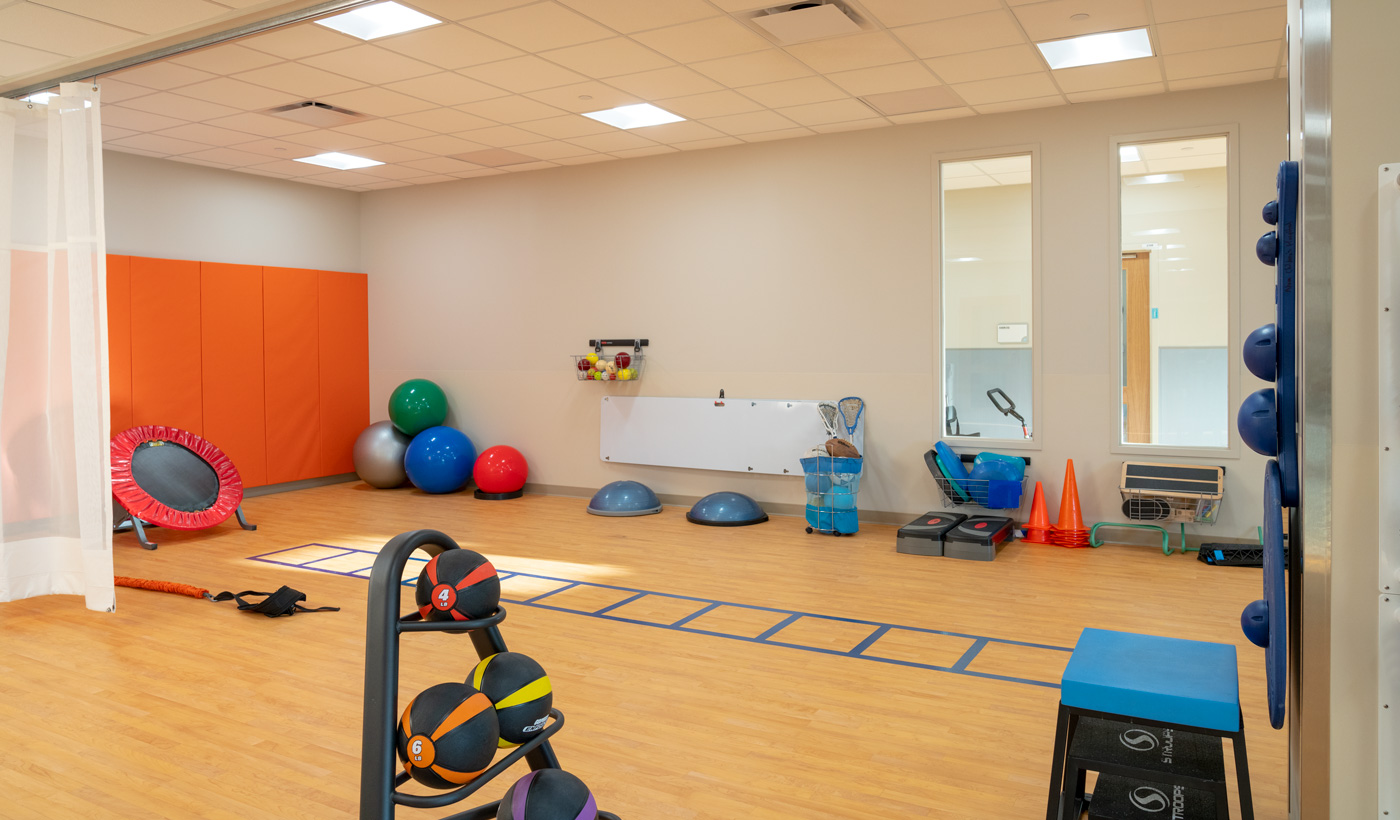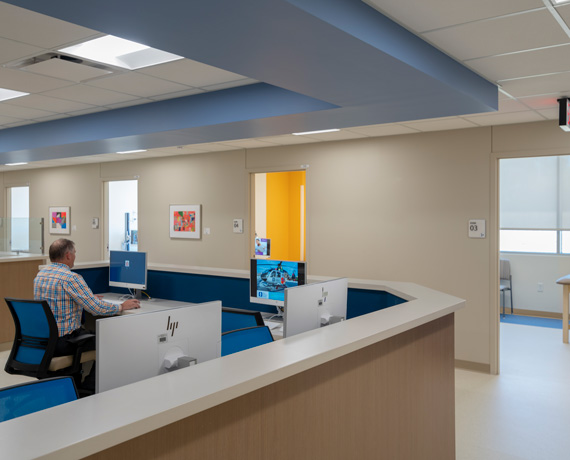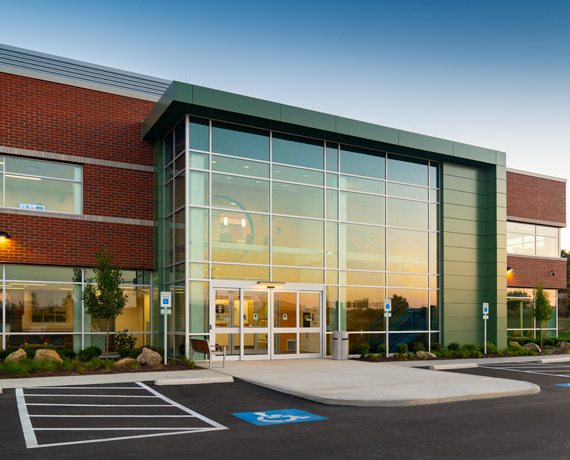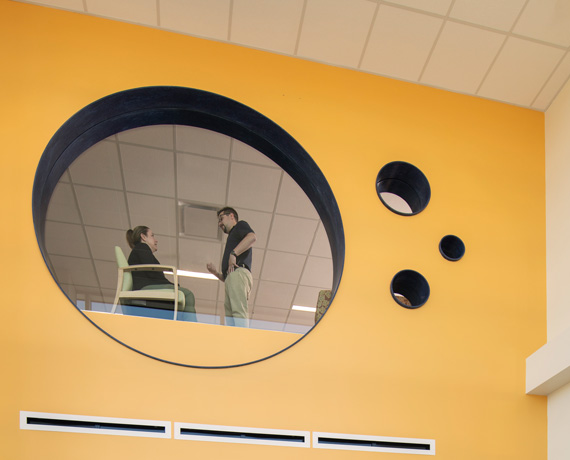 Project Details
Client
Akron Children's Hospital
Category
Articles
Keywords
Akron Children's Hospital
,
Cardiology
,
Diagnostic Imaging
,
Exam Room Design
,
Flexible Design
,
Healthcare
,
Interior Design
,
Neurology
,
New Construction
,
Pediatric
,
Physical Therapy
,
Primary Care
,
Radiology
,
Rehabilitation
,
Specialty Care
,
Sports Medicine
,
Track
,
Treatment Room
,
Universal Design
,
Urgent Care
Key Team Members
Scott Radcliff
Amador Gonzalez
Bob Medziuch
Carla Cremers
Chitra Matthai
Adam May
Tina Kessel
Paul Kilgore