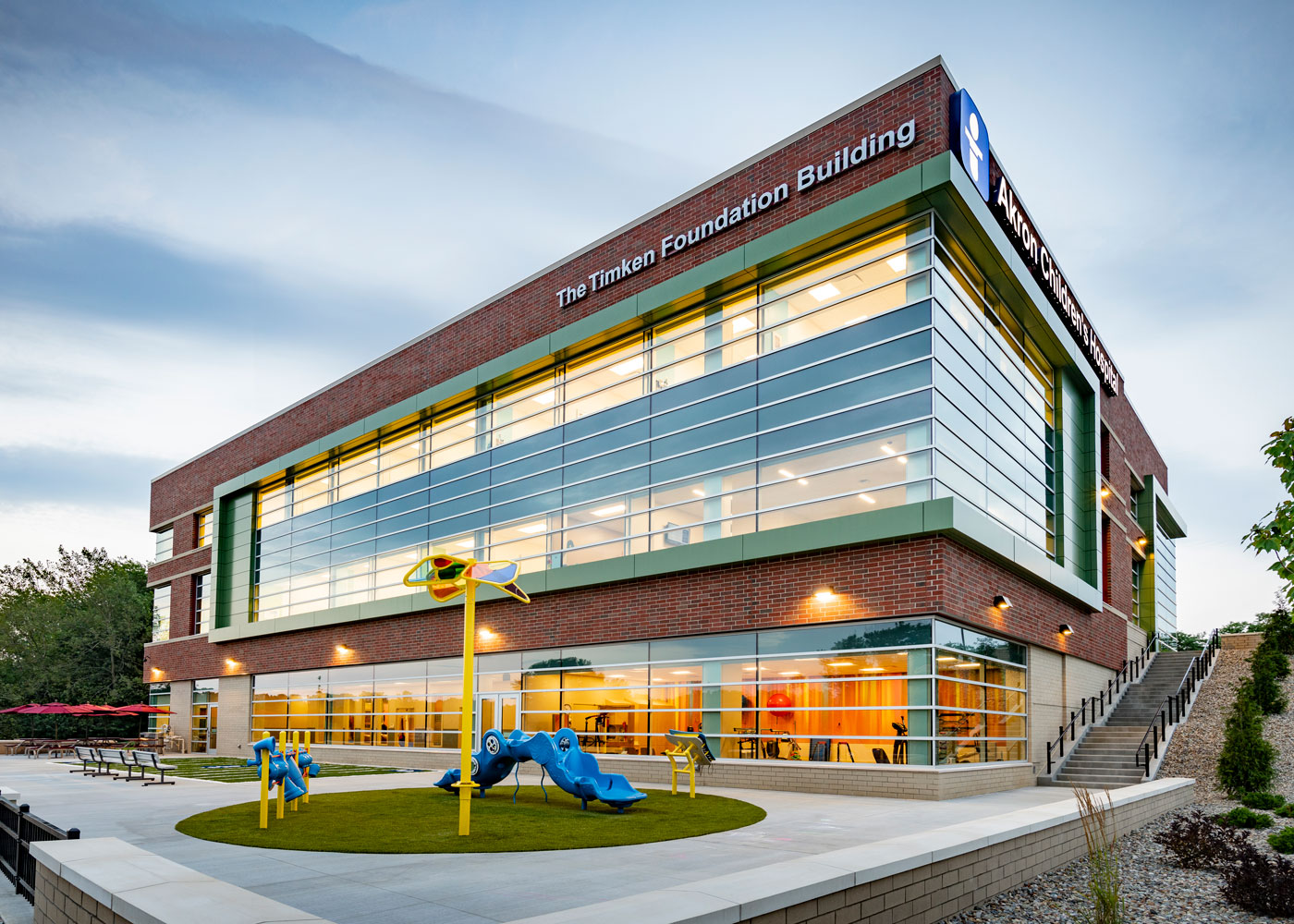 Akron Children's Hospital
North Canton Health Center
Ohio's Leader in Pediatric Medical Center Design
A leader in pediatric medical center design in Northeast Ohio, Hasenstab Architects has unparalleled expertise creating environments that meet the unique needs of children and their families. A prime example is the 36,410 square foot Akron Children's Hospital North Canton Health Center which brings together pediatric services previously offered at other locations in the area into one single location. The three-story facility houses pediatric primary care services, rehabilitation services and various specialty care services.
A central welcome center on Level One allows patients and families to check in for appointments at self-serve kiosks or at the front desk. Hasenstab Architects designed open seating areas with large amounts of natural light to provide a comfortable space for families and patients to wait for appointments. A smaller version of the famous ball machine located at the main campus was installed in the lobby to help visitors pass the time.
Level One is also dedicated to pediatric primary care services with 26 private exam rooms, physician and staff work areas, charting stations, a conference room and other associated support spaces to maximize efficiency.
Designed with flexibility in mind, Level Two includes 18 universal exam rooms which enable various specialties to function within the same space. This floor also includes access to X-Ray equipment, blood draw/lab, echocardiography, EDG and a procedure room.
Rehabilitative services are essential to many of the patients at the North Canton Health Center. As a result, we focused on creating an environment that is extremely functional and also sparks a sense of fun. The ground level includes nearly 10,000 square feet for state-of-the-art rehabilitative services. An indoor track surrounds a 3,000 square foot gym space for exercise, sensory integration, and gross motor skills. The track also has access to an outdoor path for rehabilitation using bikes and tricycles. In addition, an exterior patio with playground equipment provides an alternative area for rehabilitation.
A unique experience awaits local patients visiting the North Canton Health Center. As a nod to the nearby Pro Football Hall of Fame, a replica football field made of artificial playground grass accommodates additional rehab activities.
The North Canton Health Center is a great example of how Hasenstab Architects' expertise in pediatric medical center designs supports the needs of healthcare providers and staff, while simultaneously meeting the unique needs of pediatric patients and their families. The design facilitates best-in-class medical care while providing comfort and a sense of hope.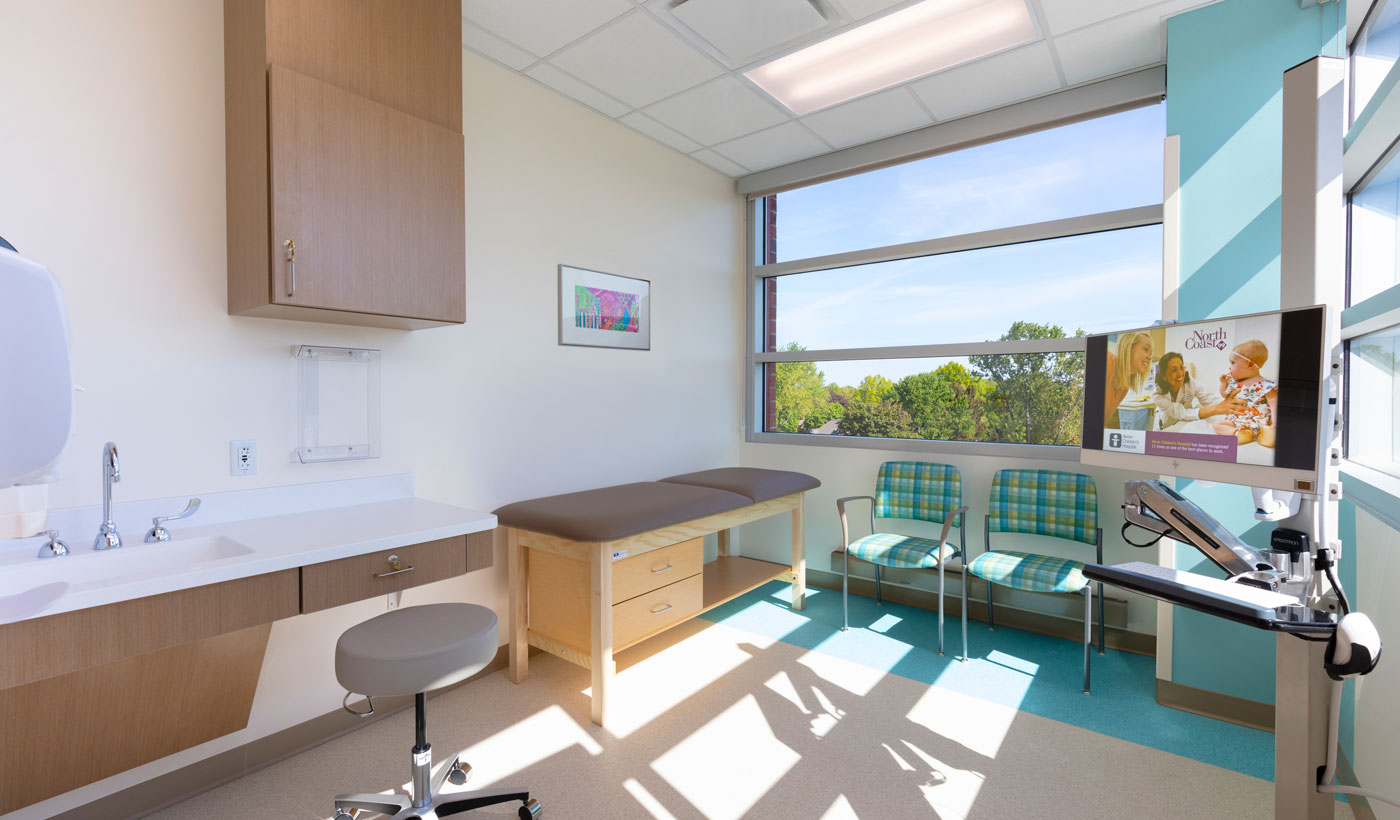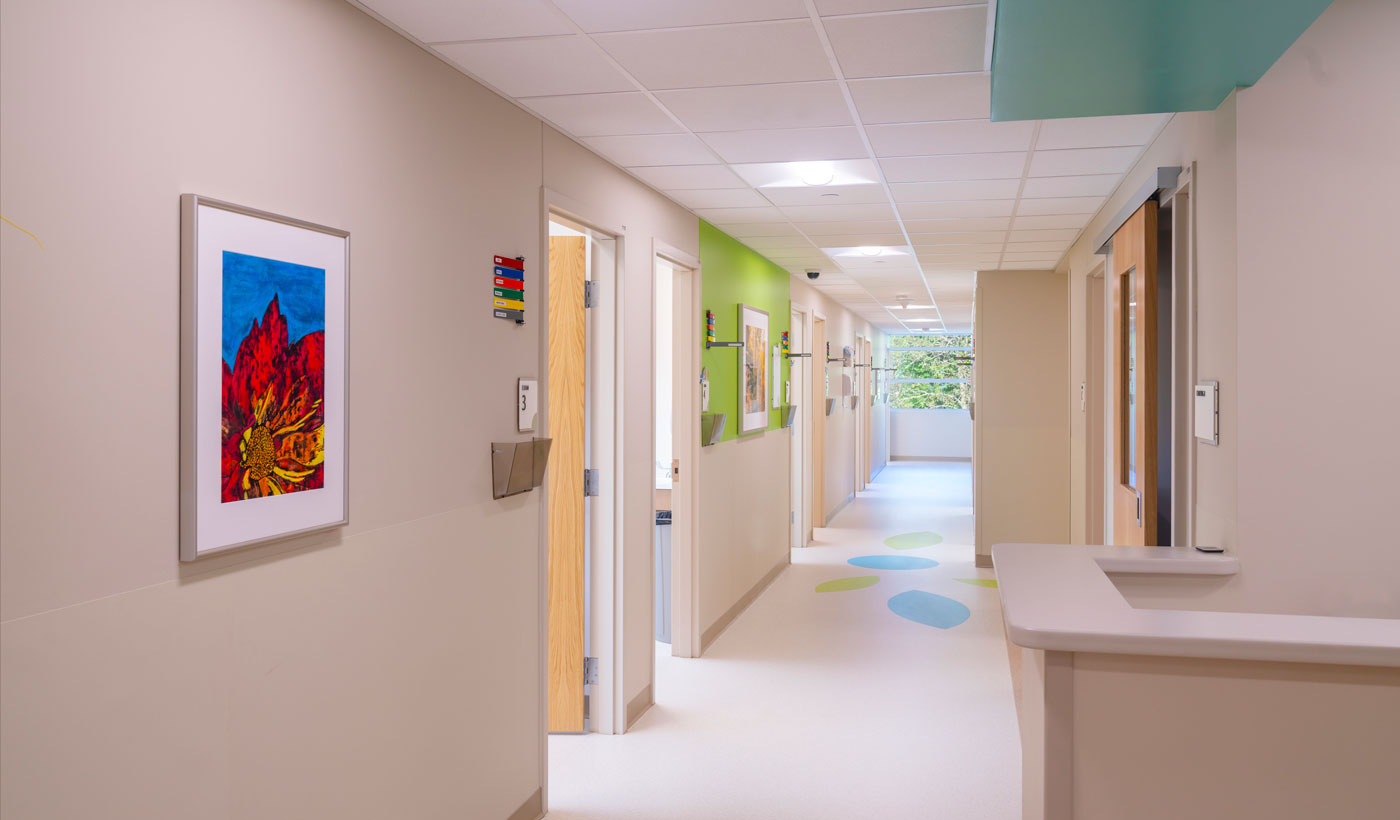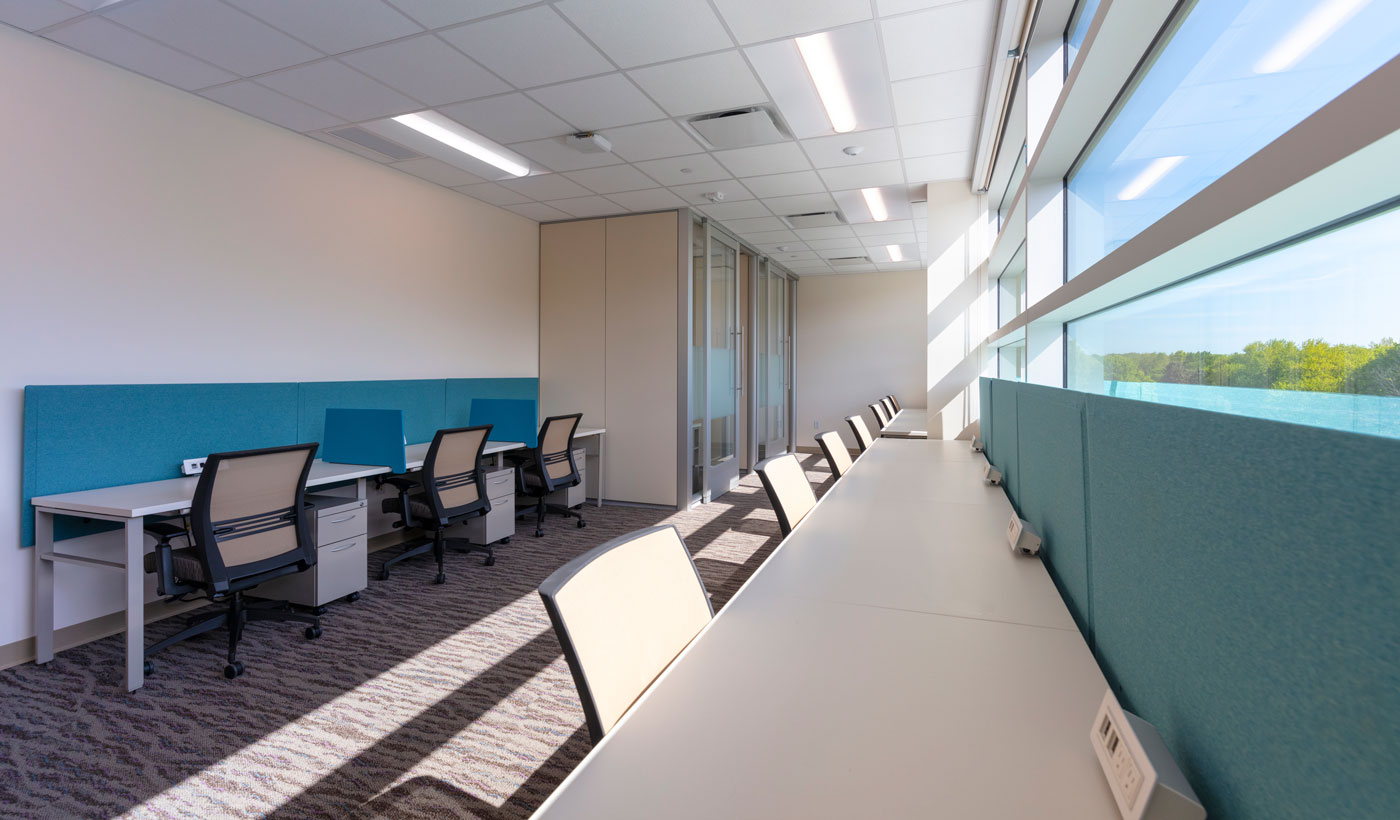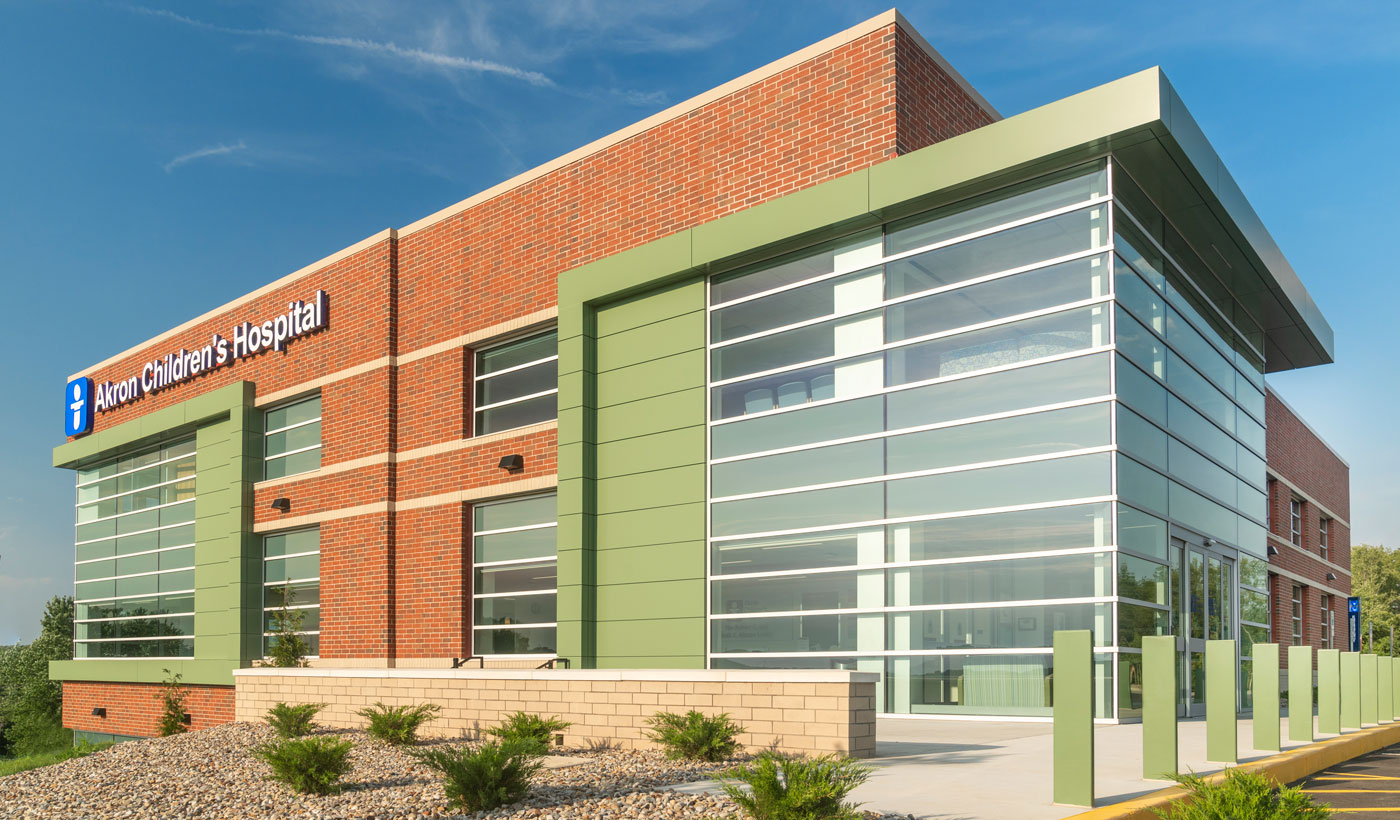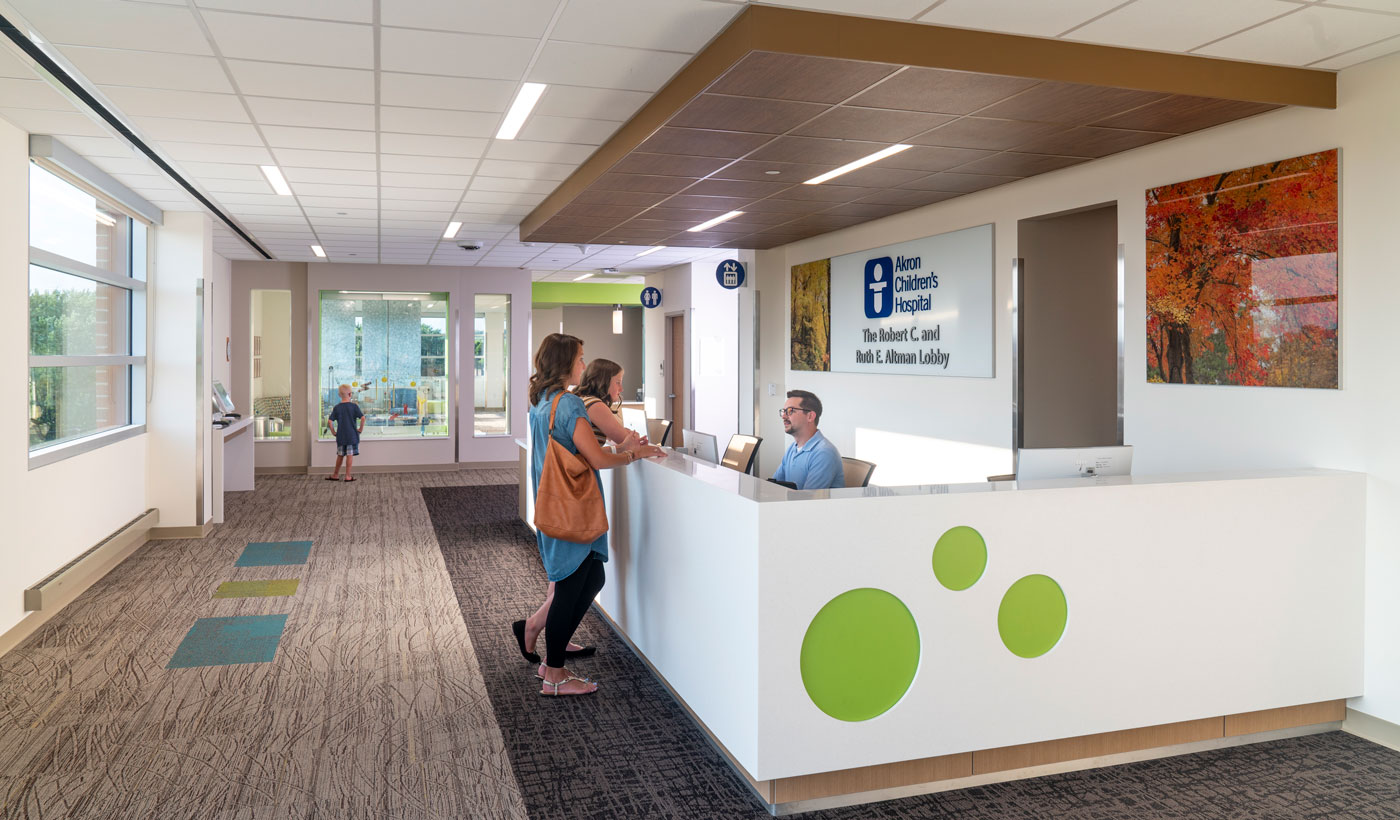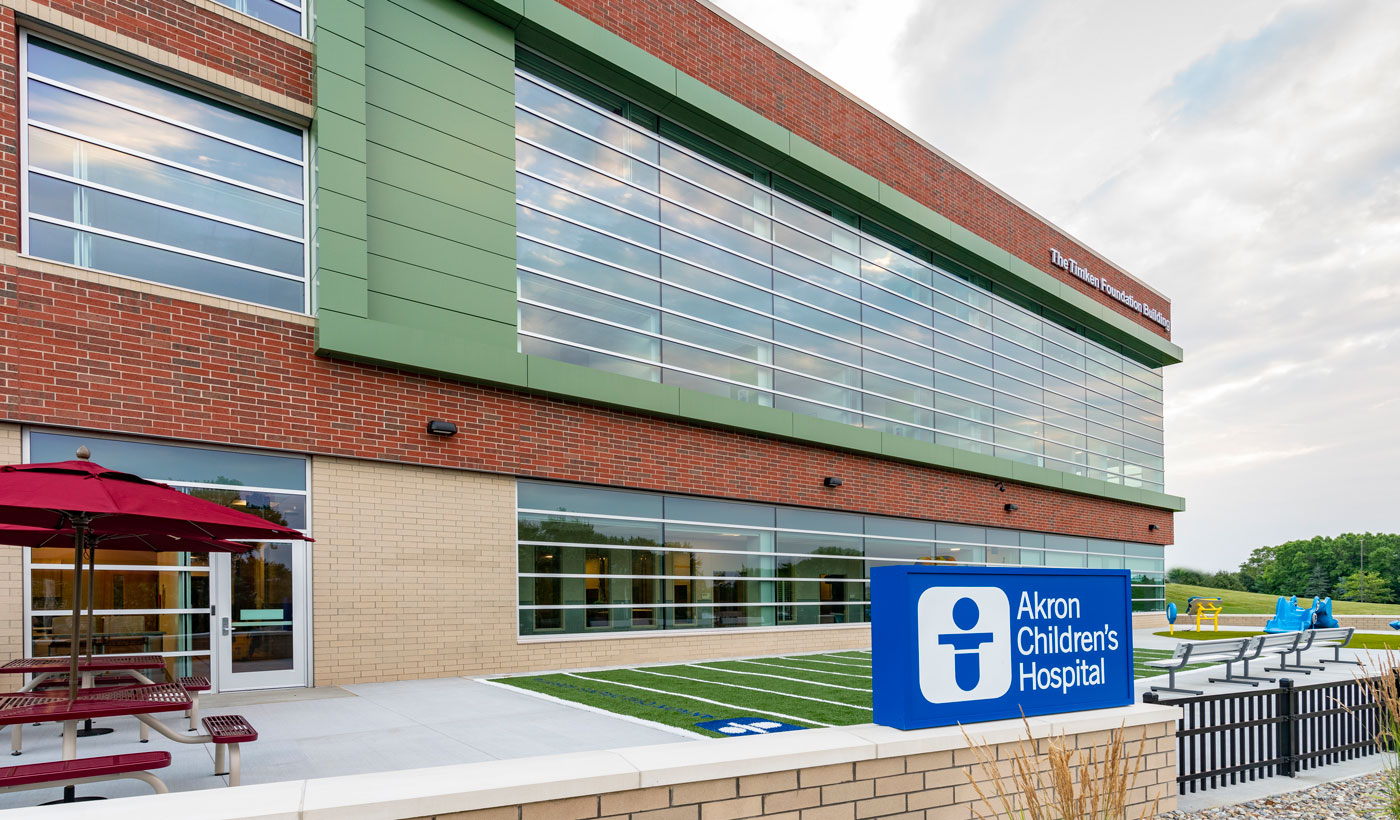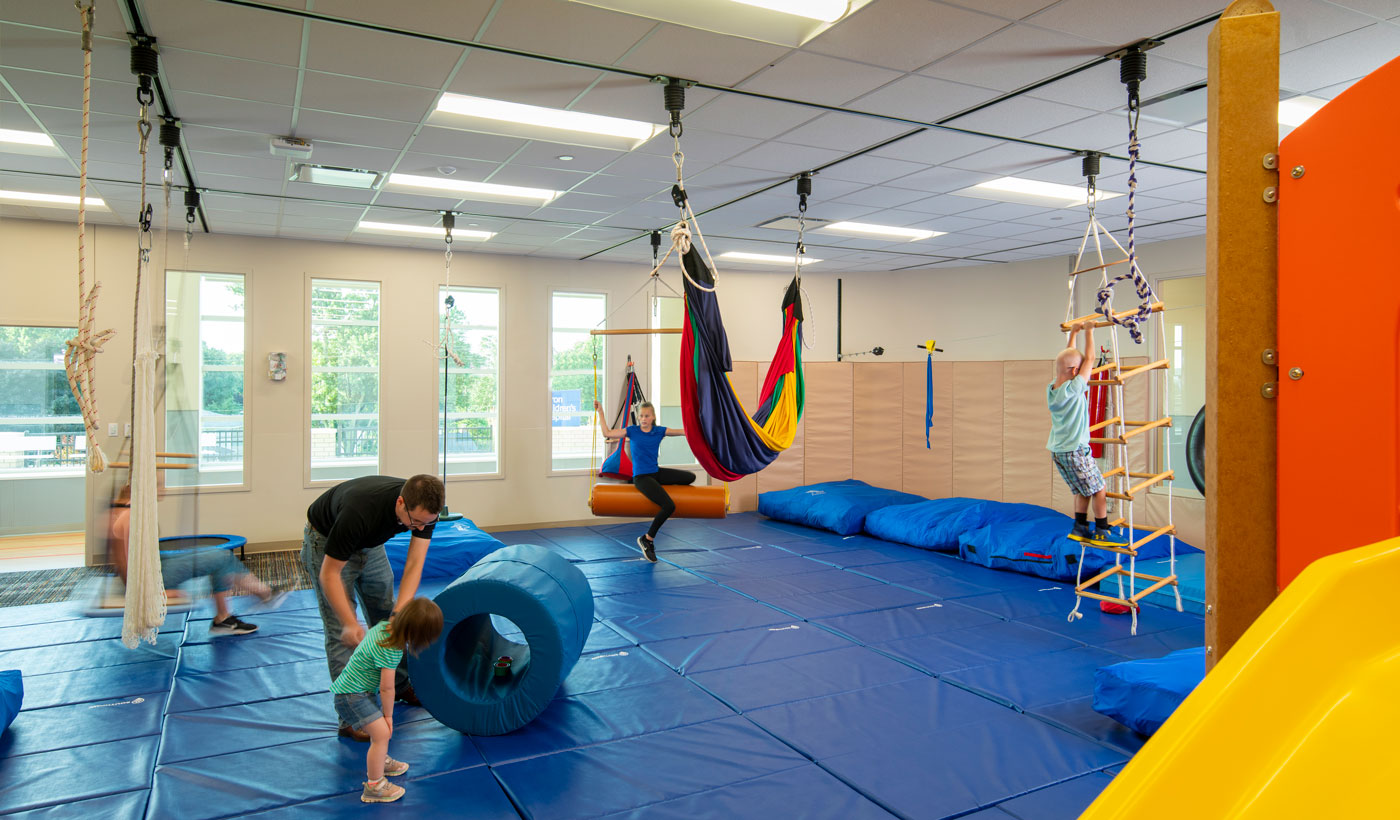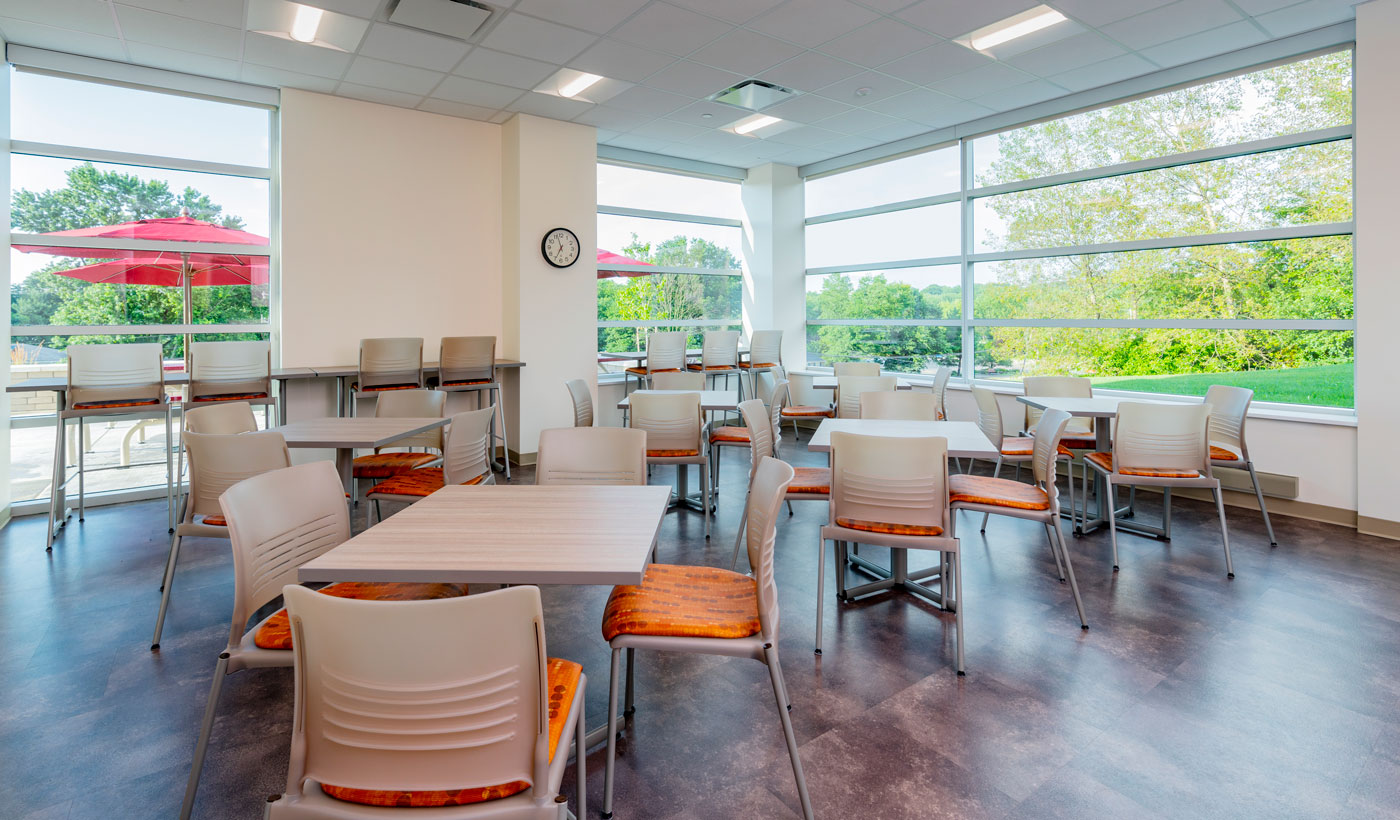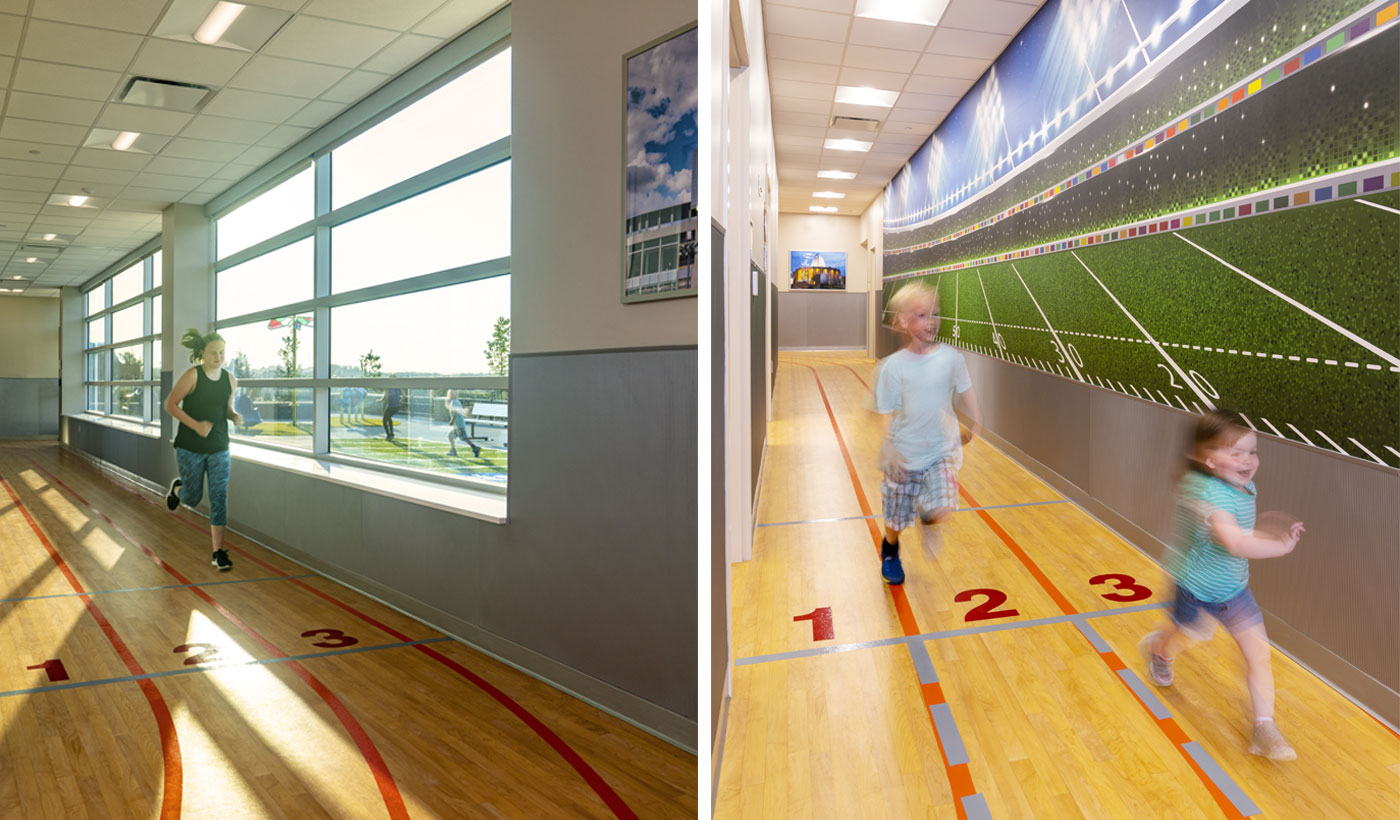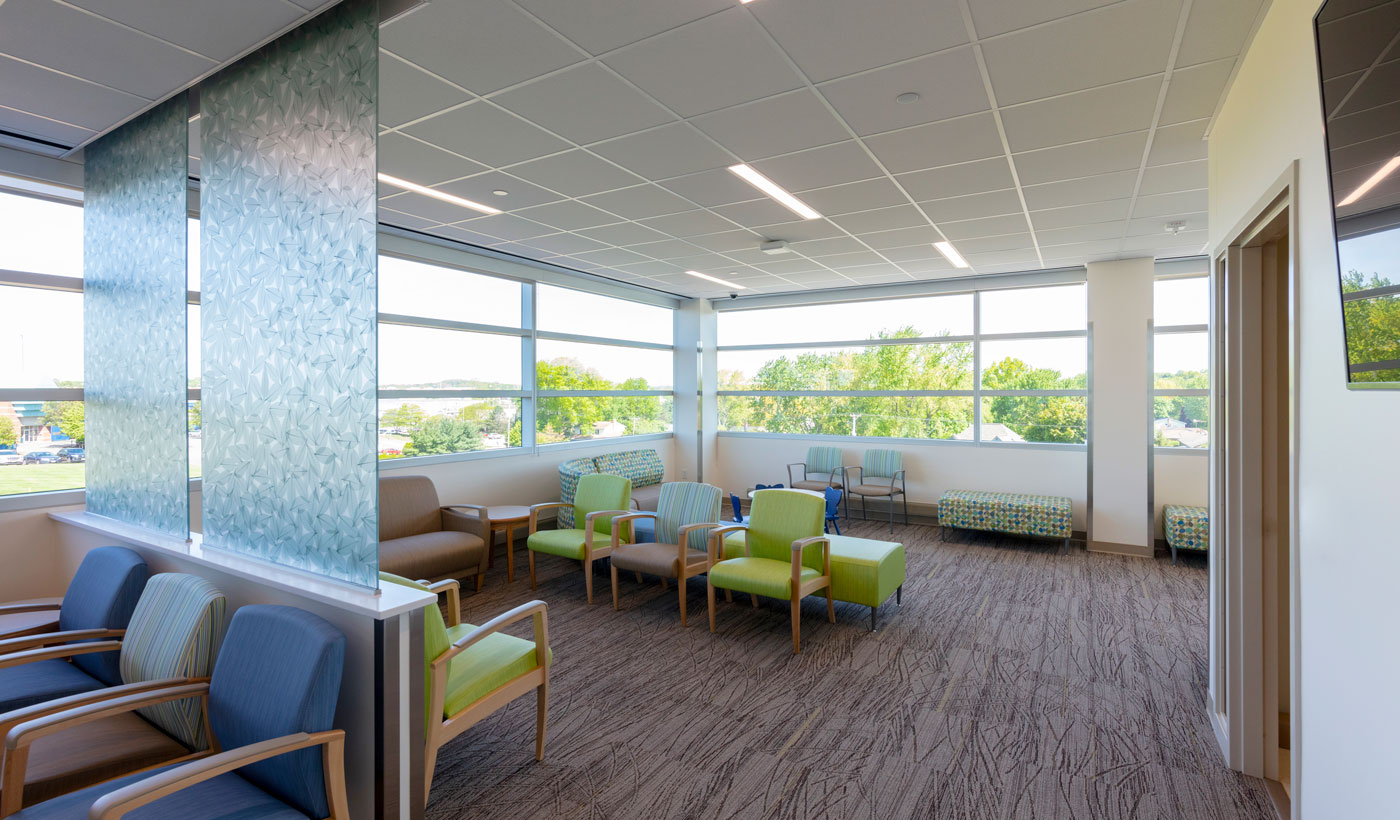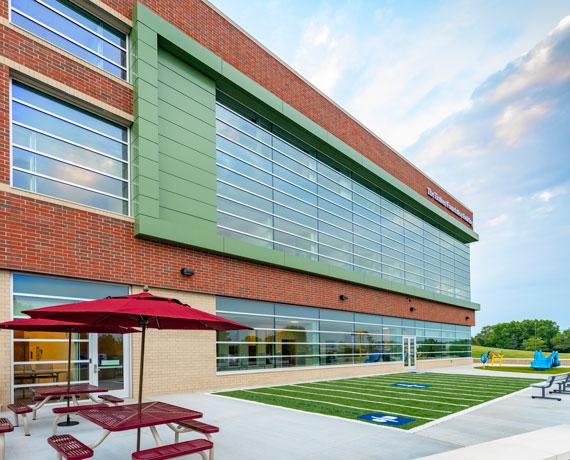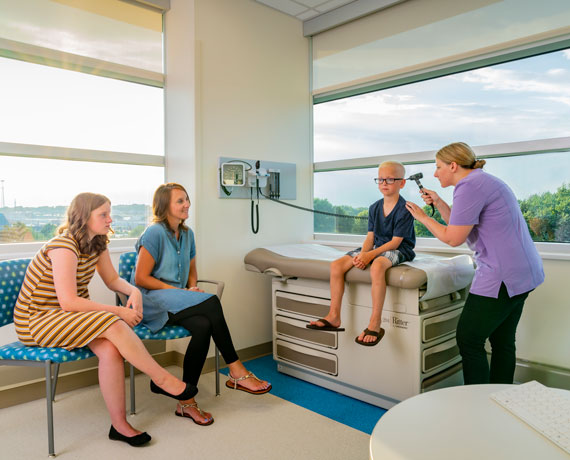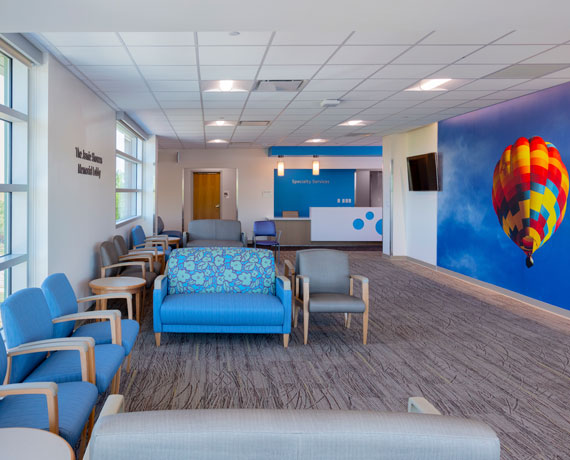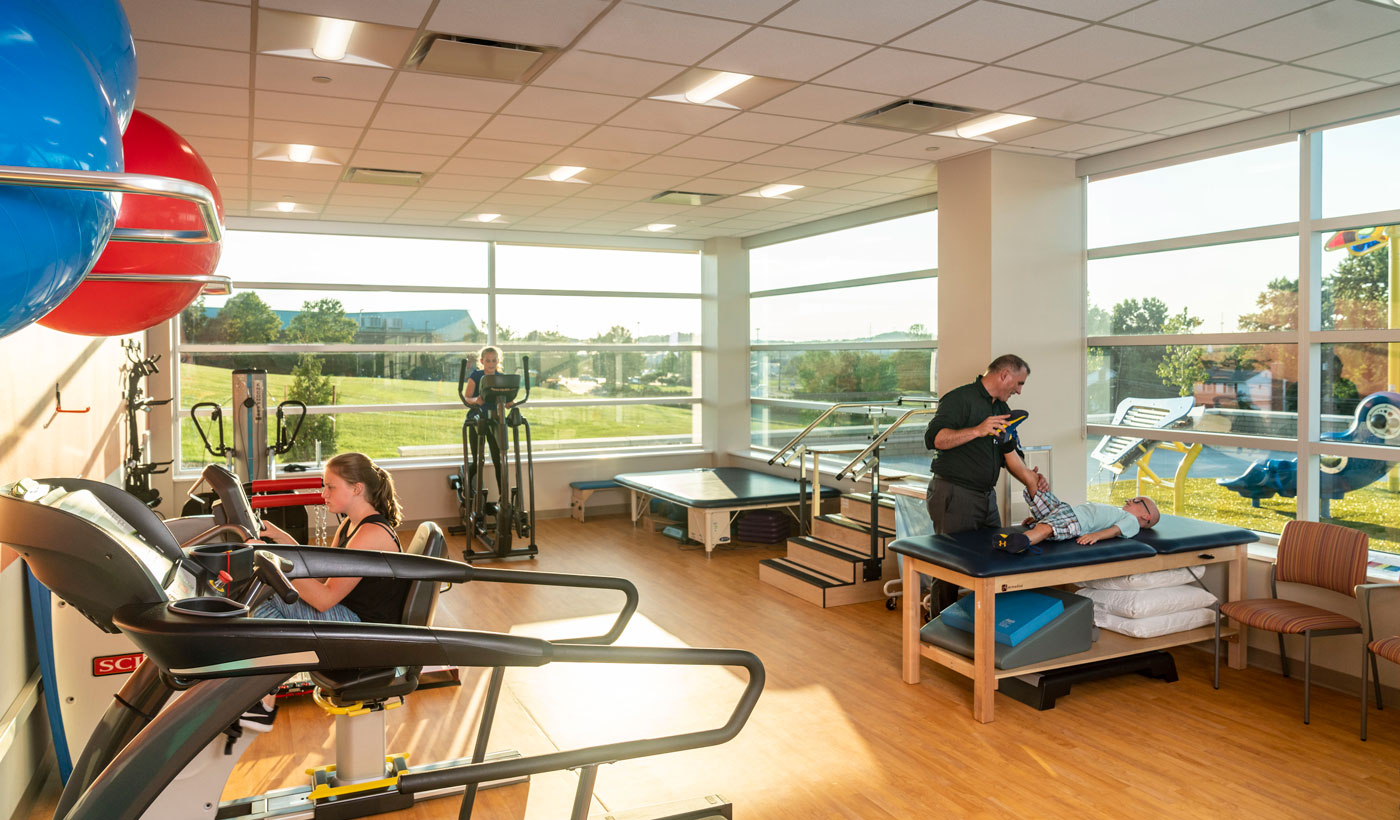 Project Details
Client
Akron Children's Hospital
Category
Keywords
Akron Children's Hospital
,
Cardiology
,
DBB
,
Exam Room Design
,
Flexible Design
,
Gymnasium
,
Healthcare
,
Interior Design
,
Medical Office Building
,
New Construction
,
Occupational Therapy
,
Ophthalmology
,
Optometry Exam Room Layout
,
Orthopedic
,
Pediatric
,
Physical Therapy
,
Physician Offices
,
Primary Care
,
Rehabilitation
,
Specialty Care
,
Sports Medicine
,
Treatment Room
,
Universal Design
Key Team Members
Scott Radcliff
Bob Medziuch
Amador Gonzalez
Carla Cremers
Chitra Matthai
Adam May
Tina Kessel
Tom Walker
Paul Kilgore