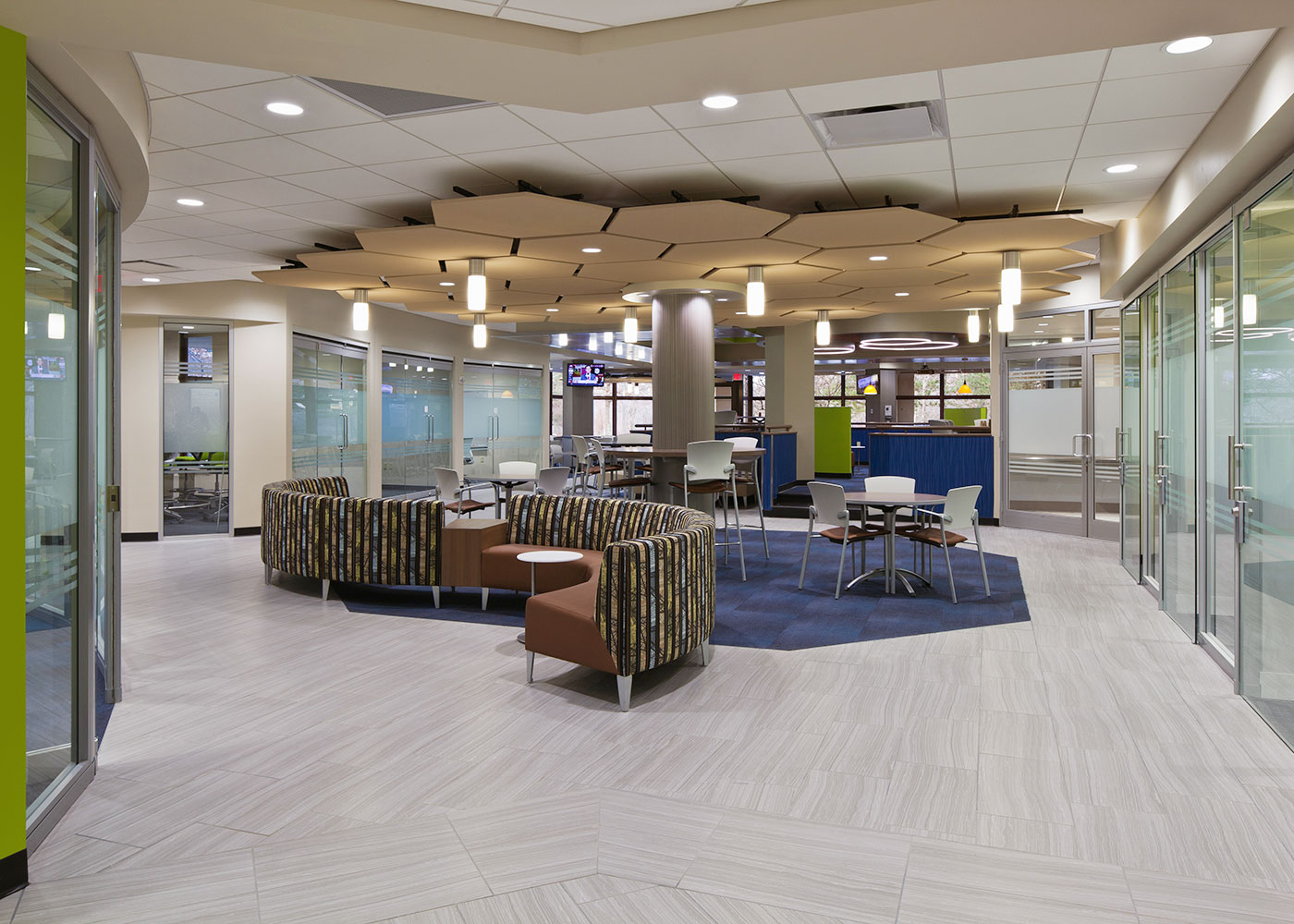 Confidential Client
Cafeteria and Atrium Renovation
Expertise in Cafeteria Architecture Key to Renovation
Hasenstab Architects, Northeast Ohio's leader in cafeteria architecture, provided architectural and interior design services for the complete renovation of an 11,000-square-foot cafeteria and atrium space for a confidential client. Like in so many corporate offices, the cafeteria sat vacant throughout a major part of any given business day. Simultaneously, there was a growing shortage of conference rooms and collaboration spaces of various sizes where people could meet and conduct business in private. The renovation provided an excellent opportunity to optimize under-utilized space and create more flexible options for people to work together as well as support quiet, focused work.
Working in tandem, the goal of Hasenstab Architects' integrated architectural and interior design team was to provide new, vibrant finishes and furnishings, as well as to incorporate multiple sizes and types of collaboration spaces.
The renovated area now provides a meeting and collaboration zone available to personnel throughout the business day that also happens to be the same place where staff can eat their lunches. An energetic updated color palette provides non-intrusive wayfinding elements and a perfect backdrop for new furnishings and architectural details.
The combination of new furnishings and architectural elements complement one another — providing different styles of spaces including traditional tables/chairs, benches, open/soft seating, bar-height areas, and small meeting enclave spaces capable of segregation with folding glass walls.
In addition to revamping the cafeteria's architecture, the project scope also included the complete renovation of the atrium space in the adjacent office building. Previously a large, open, noisy and under-utilized space, the updated atrium has been transformed and now serves as a central hub "connection zone" that includes new conference rooms, open-areas with bar-style and soft seating and technology points for mobile workers. Once noisy, the addition of acoustic finishes has solved the atrium's previous noise transmission and reverberation challenges. The lighting in this space was also replaced to provide improved efficiencies and control. The result is an environment that facilitates collaboration and enhances employee engagement.
The way we work is continually transforming. For example, technology is changing how and where people work. These changes present employers with a valuable opportunity to evaluate whether the design of their office space effectively supports how their employees actually work. Begin by taking a closer look at which spaces attract your employees and which tend to be a ghost town. These observations, combined with employee input, may reveal opportunities to maximize your space while increasing productivity and employee engagement.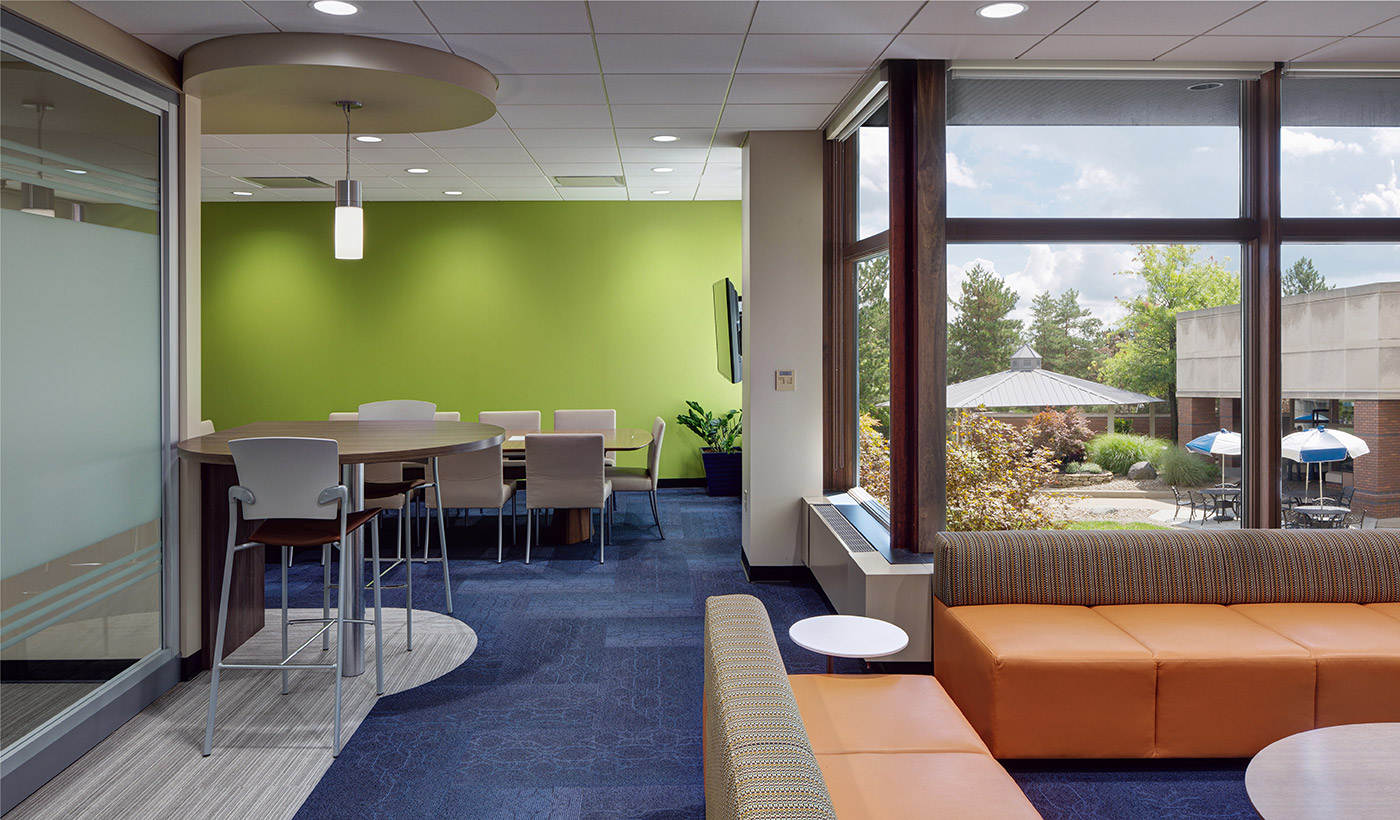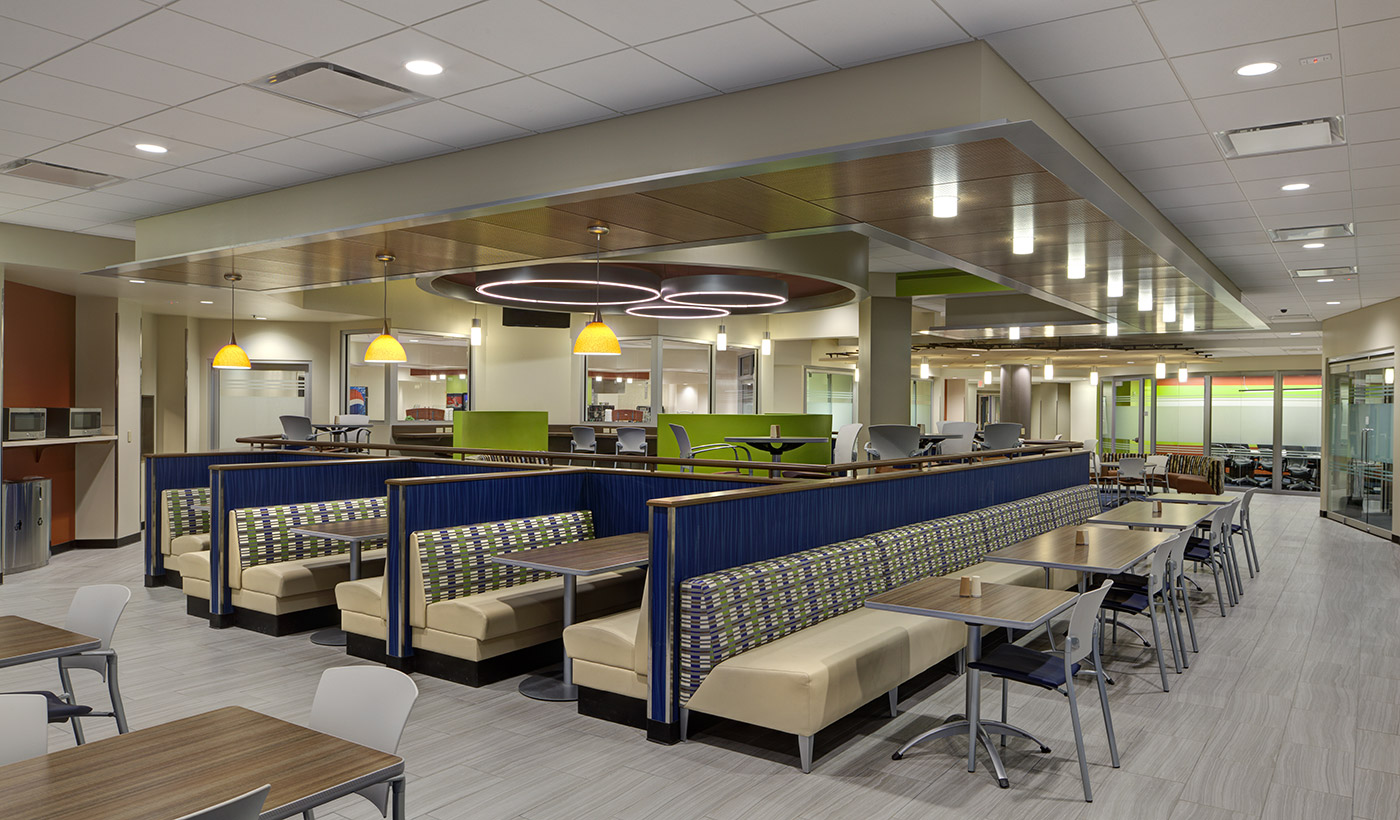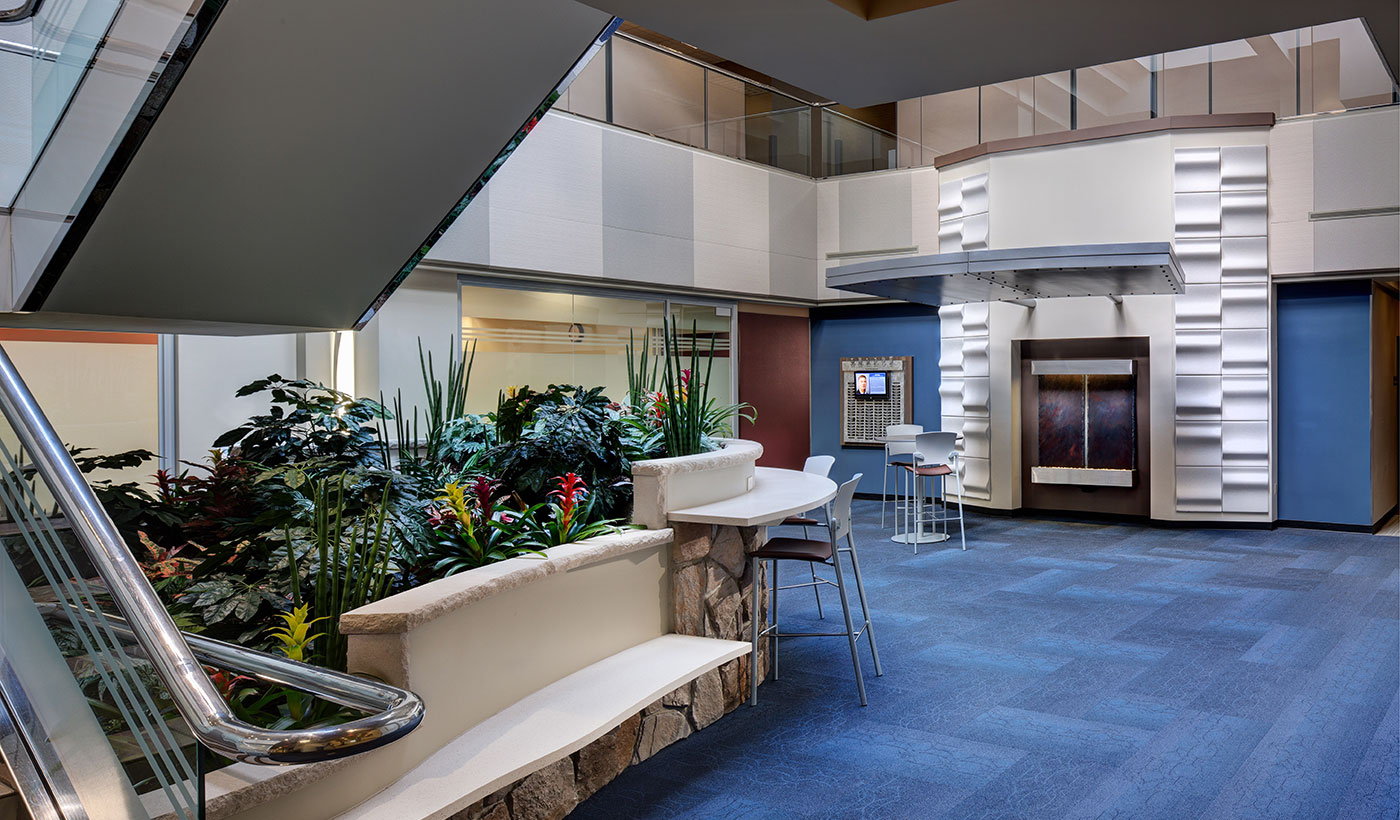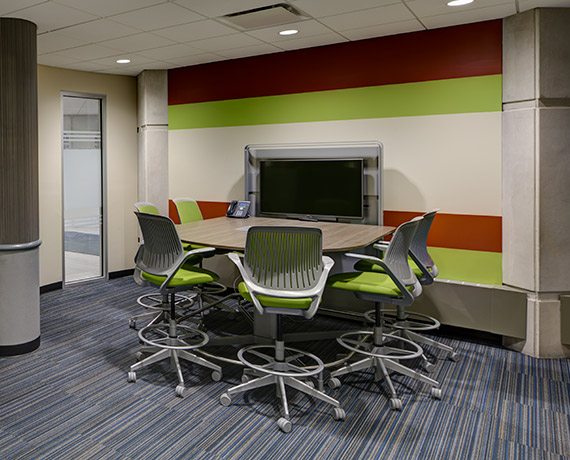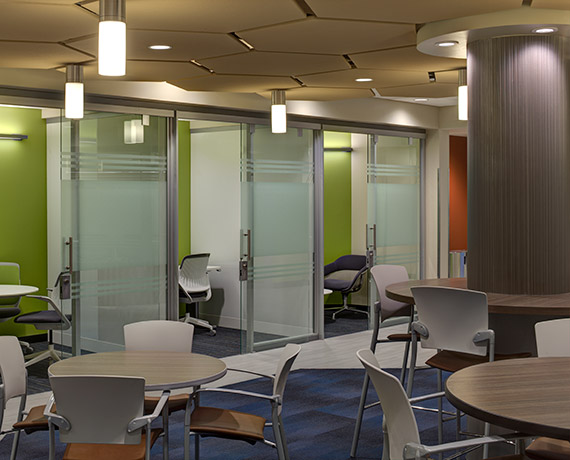 Project Details
Category
Awards
The American Society of Interior Designers (ASID) Awards 2016 – Honorable Mention
Keywords
Key Team Members
Mark Diekmann
Amber Duco
Chitra Matthai