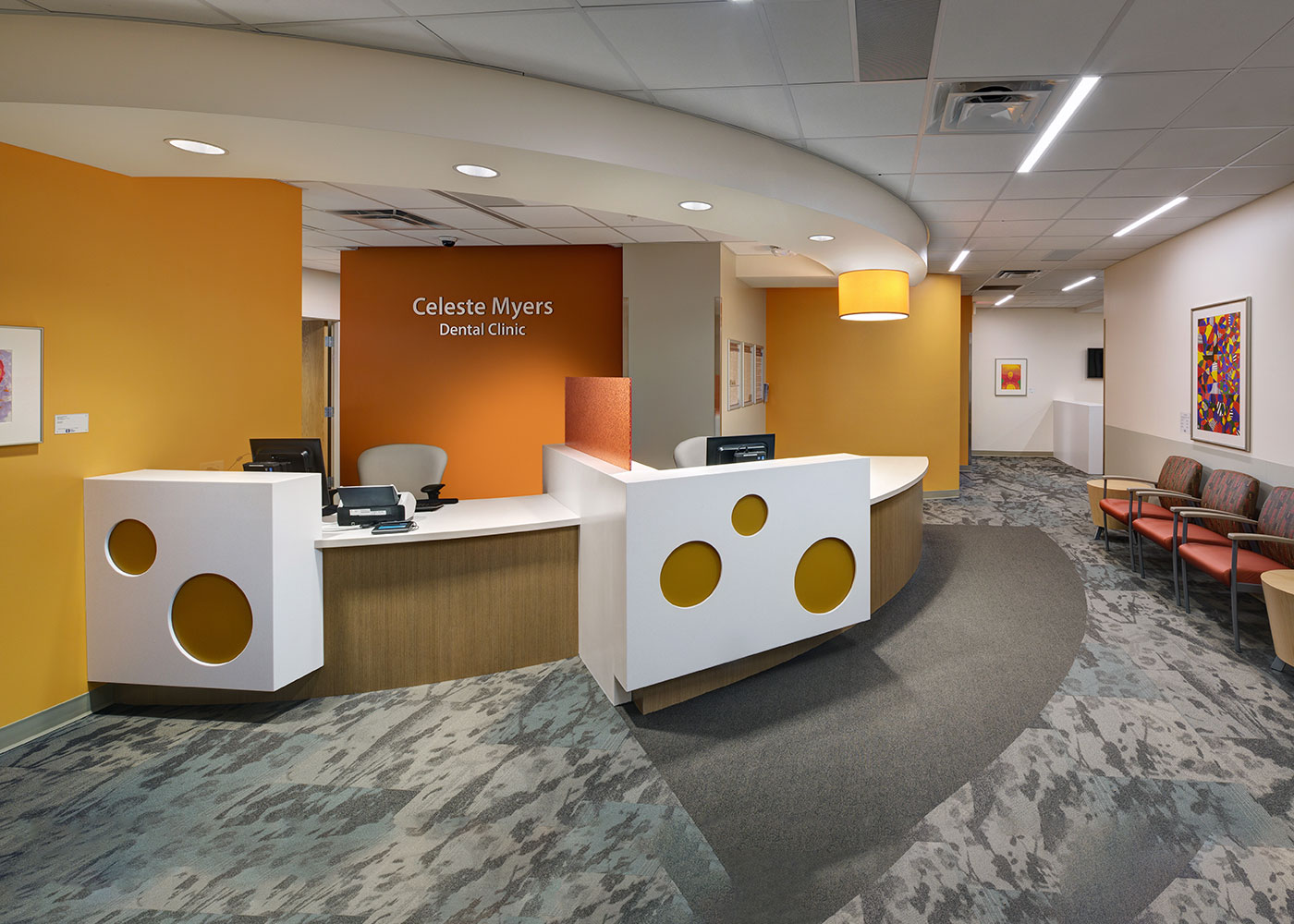 Akron Children's Hospital
Celeste Myers Dental Clinic
The Celeste Myers Dental Clinic at Akron Children's Hospital was designed to serve children who have special needs or cannot afford dental health care.
The 6,300-square-foot clinic is located on the third floor of the Kay Jewelers Pavilion and features eight oversized exam rooms arranged in pods with shell space for two future orthodontic exam rooms. Each pod has dedicated work stations for staff. The design also included space to accommodate a future residency program.
Support space includes a staff lounge, lab space, radiology room, offices, a registration/check-out area and a dedicated waiting room. The waiting room features a large seating area with a play space, as well as a quiet room for sensory sensitive patients. The exam rooms incorporate sliding "barn" doors and bright stripes of color on the floor and walls to help make the rooms fun and inviting for the patients and their families.
Playful circles and stripes in cheerful orange and fuchsia accents help the clinic relate and coordinate with the overall third floor theme.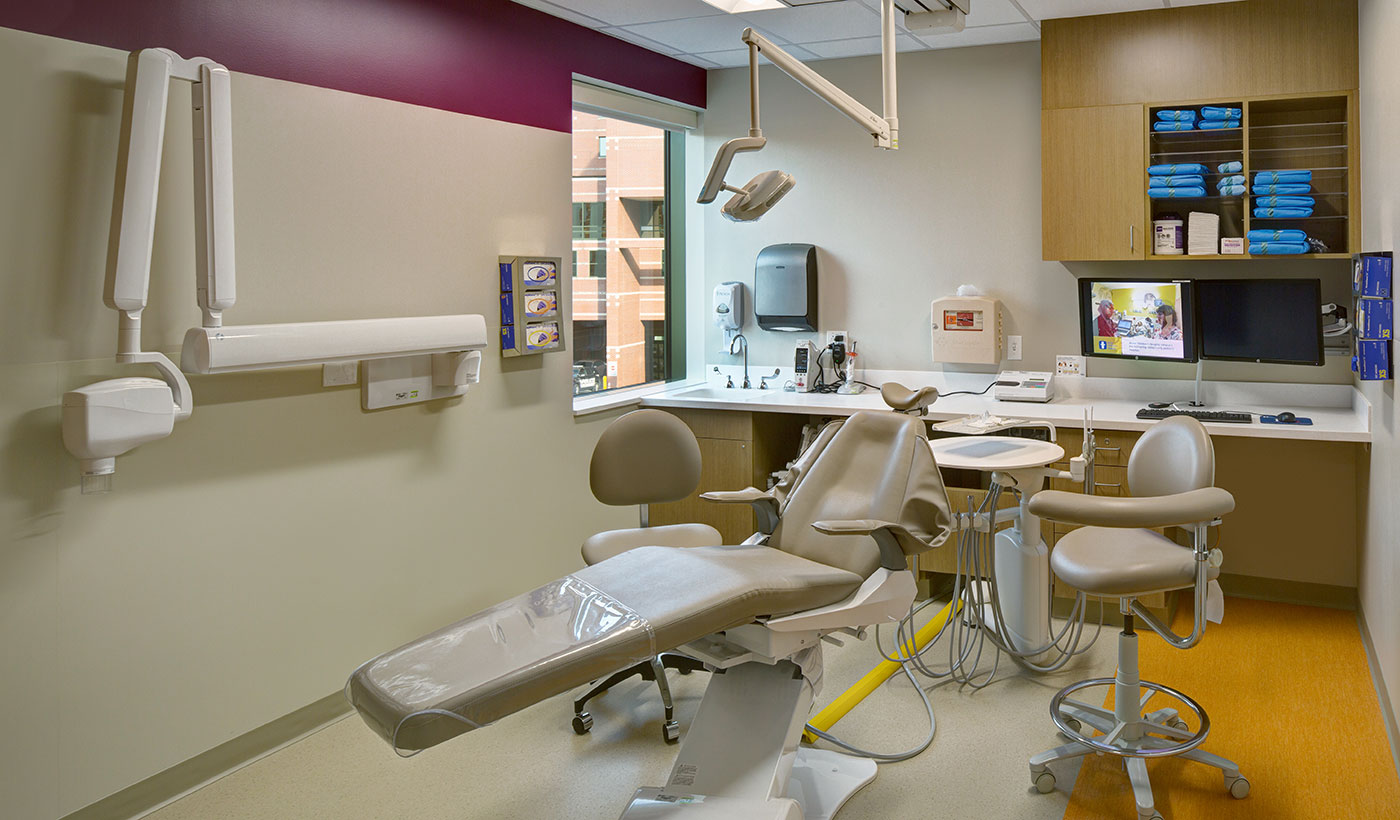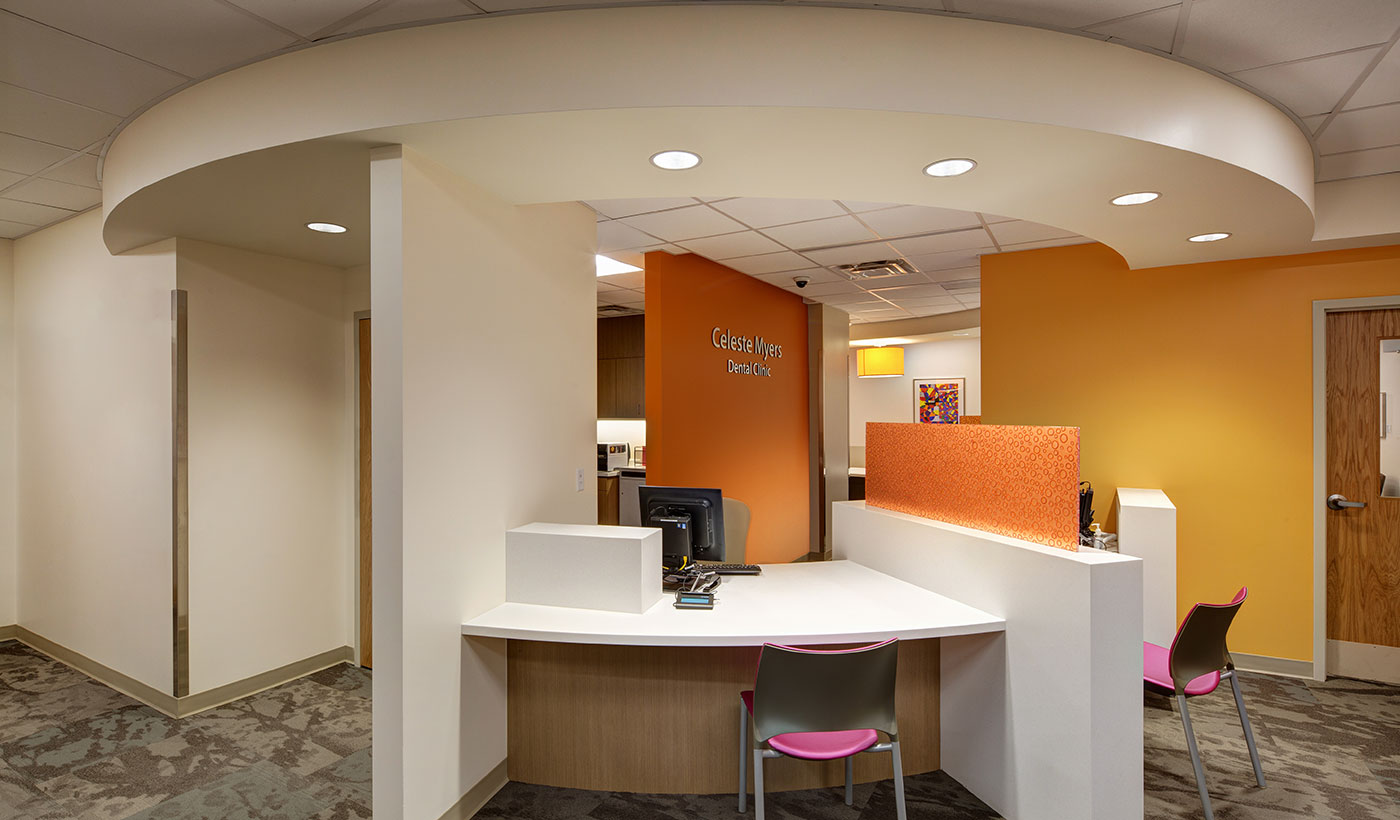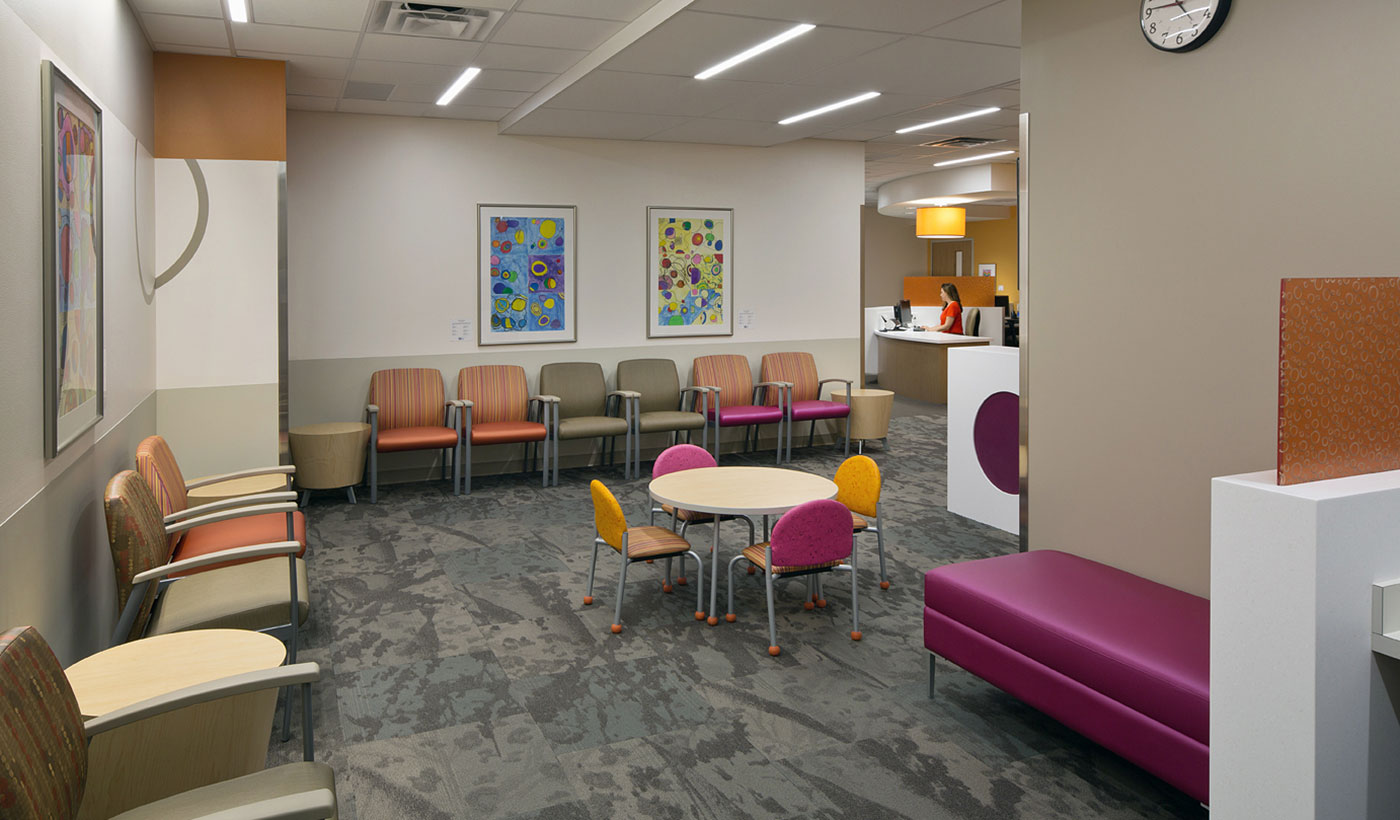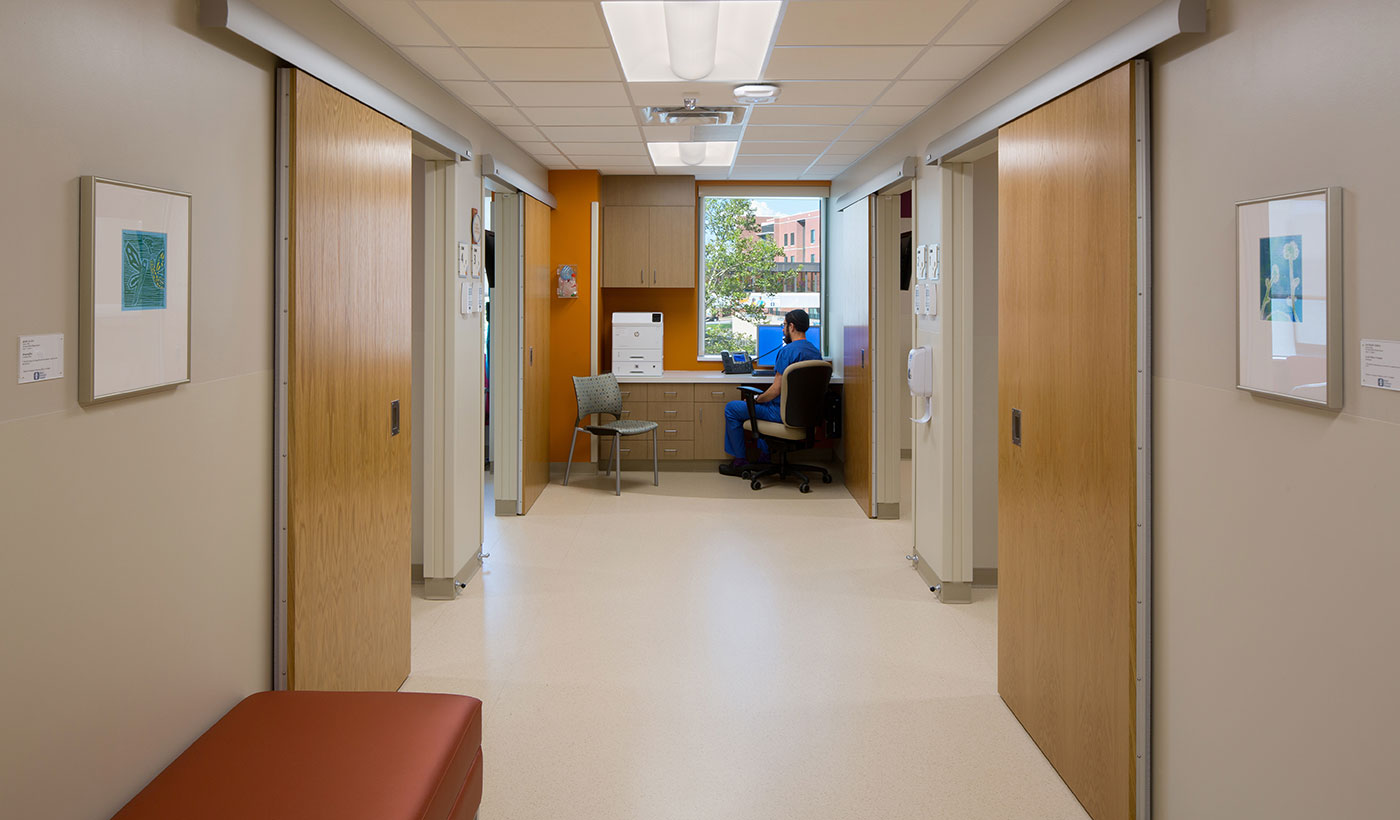 Project Details
Client
Akron Children's Hospital
Category
Keywords
Key Team Members
Marge Zezulewicz
Dan Gardinsky
Lucas Moore
Michelle Tomei
Carla Cremers