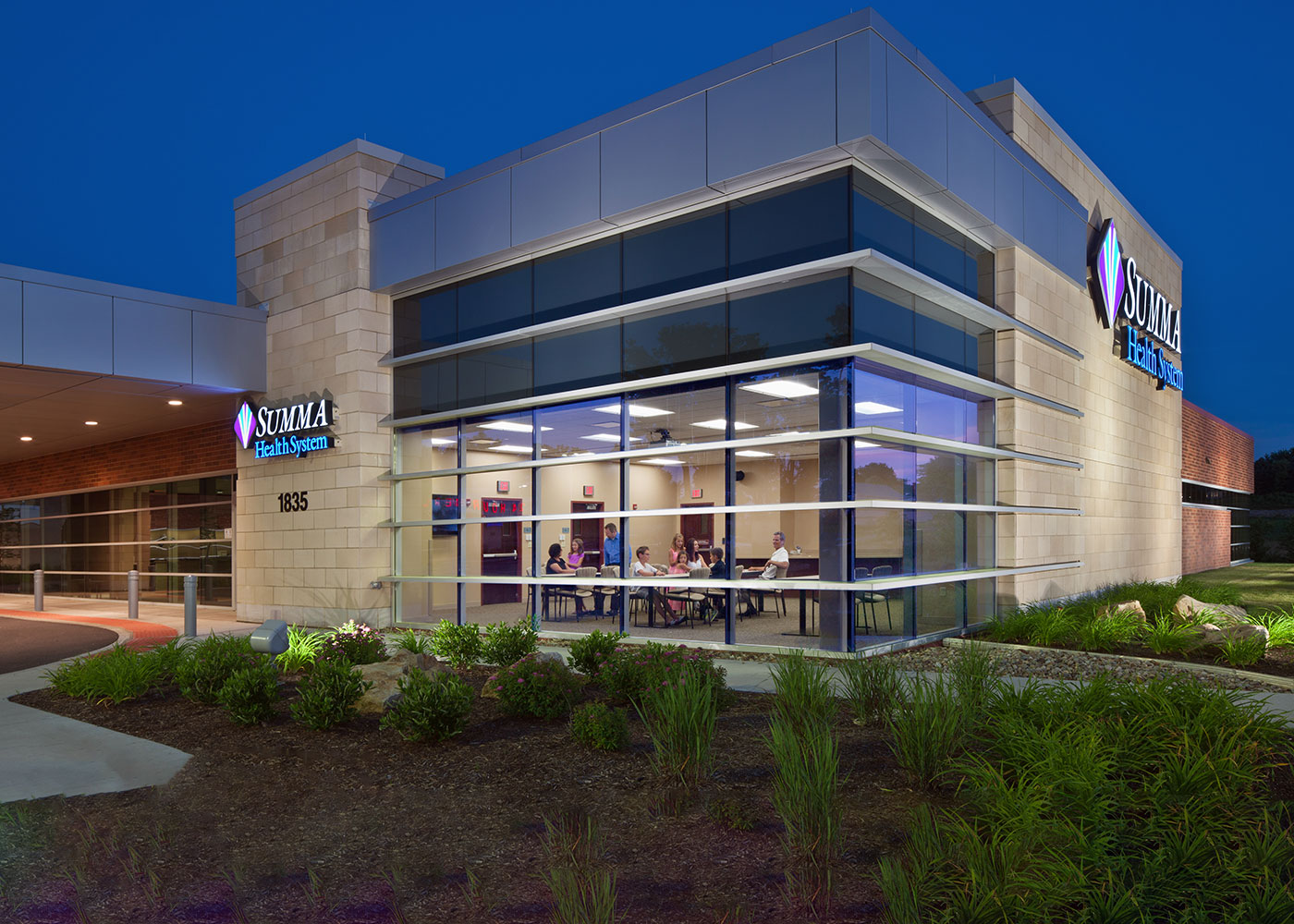 Summa Health
Green Medical Office Building
Healthcare Facility Design
Summa Health's Green Medical Office Building at Heritage Crossings is a 21,000 square-foot outpatient healthcare facility that houses physician offices, a cardiac testing area, and testing labs. The healthcare facility design project extended Summa's presence in the area, complementing its existing emergency department located on the same campus.
The medical center design was an exciting challenge because it was going to house several areas of healthcare:
Primary Care
Sports Medicine
Behavioral Health
Cardiology
Other Specialties
Working and planning with a wide variety of healthcare specialists not only uncovered many shared requirements, it also uncovered very unique features. Our planning process ensured the facility was designed with many environmental efficiencies while serving the individual needs of each type of practice and space.
This healthcare facility is integrated with an adjacent emergency and diagnostic testing center which was also planned and designed by Hasenstab Architects. The project was part of an on-going campus development and master planning effort that allows for continuing expansion of outpatient services.
The healthcare facility design's features and materials extended the Summa Health System branding of the adjacent facility to create an integrated look that builds upon the campus setting. Extensive use of daylighting was incorporated into the facility to enhance the patient experience and provide potential energy savings.
For more than thirty years, Hasenstab Architects has planned and designed numerous healthcare facilities while adjusting to the ever-changing healthcare environment. Our healthcare facility design projects have been featured in local and national publications and have won many design awards. Our team remains current on the latest trends, Joint Commission standards and FGI guidelines. Each project requires high levels of creativity, technical expertise, flexible solutions, and most importantly, patient-centered ideas.
In addition to this healthcare facility design project, Hasenstab Architects has an extensive project portfolio available for review at Our Work, Healthcare page. Some recent feature projects include the Cleveland Clinic's Akron General Emergency Department and Barberton Hospital Emergency Department.
If you're interested in learning more about Hasenstab Architects' healthcare facility design capabilities, email us or contact us online.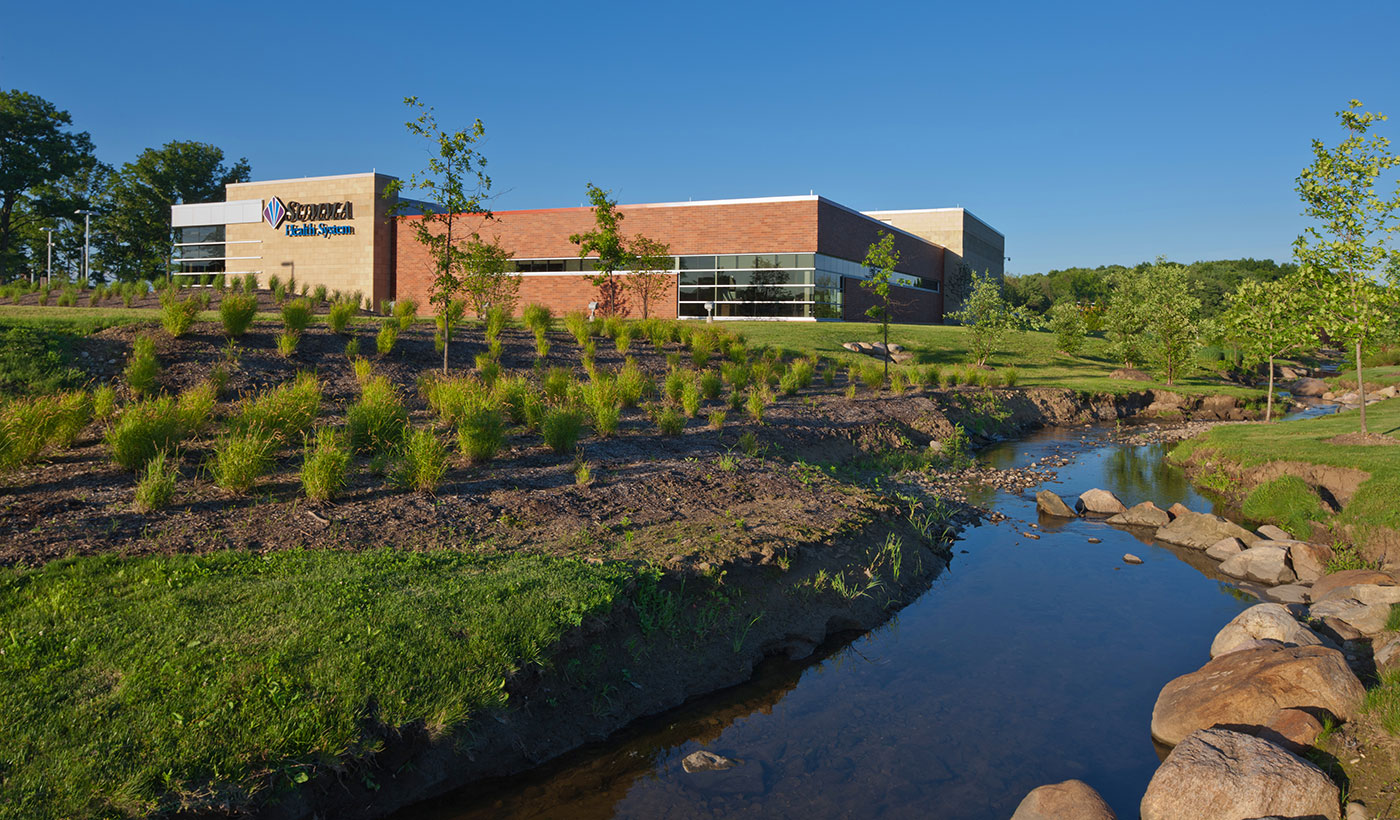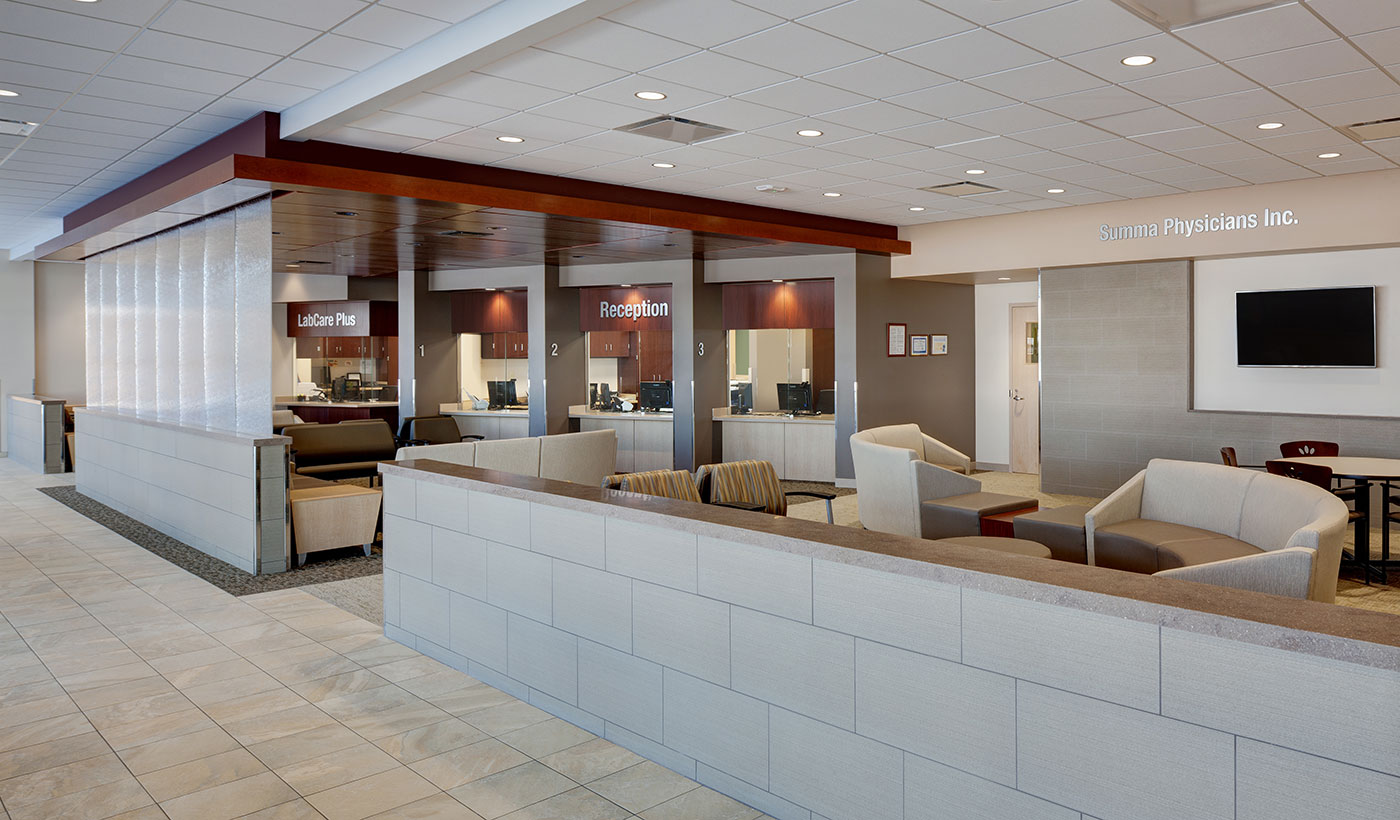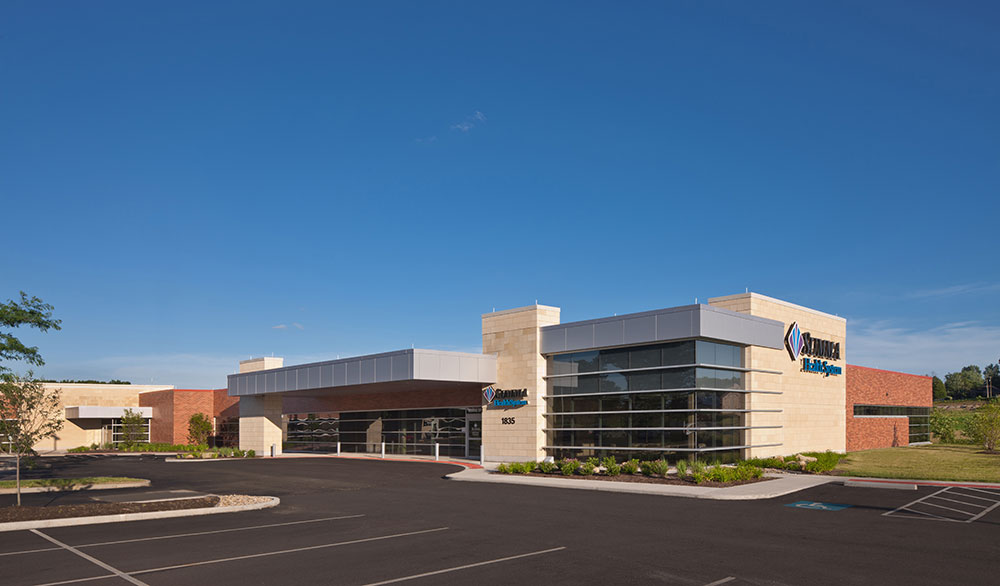 Key Team Members
Bob Medziuch
Amador Gonzalez
Dan Herstine
Matt Glassner
Chitra Matthai
Ben Grow
Rose Grow