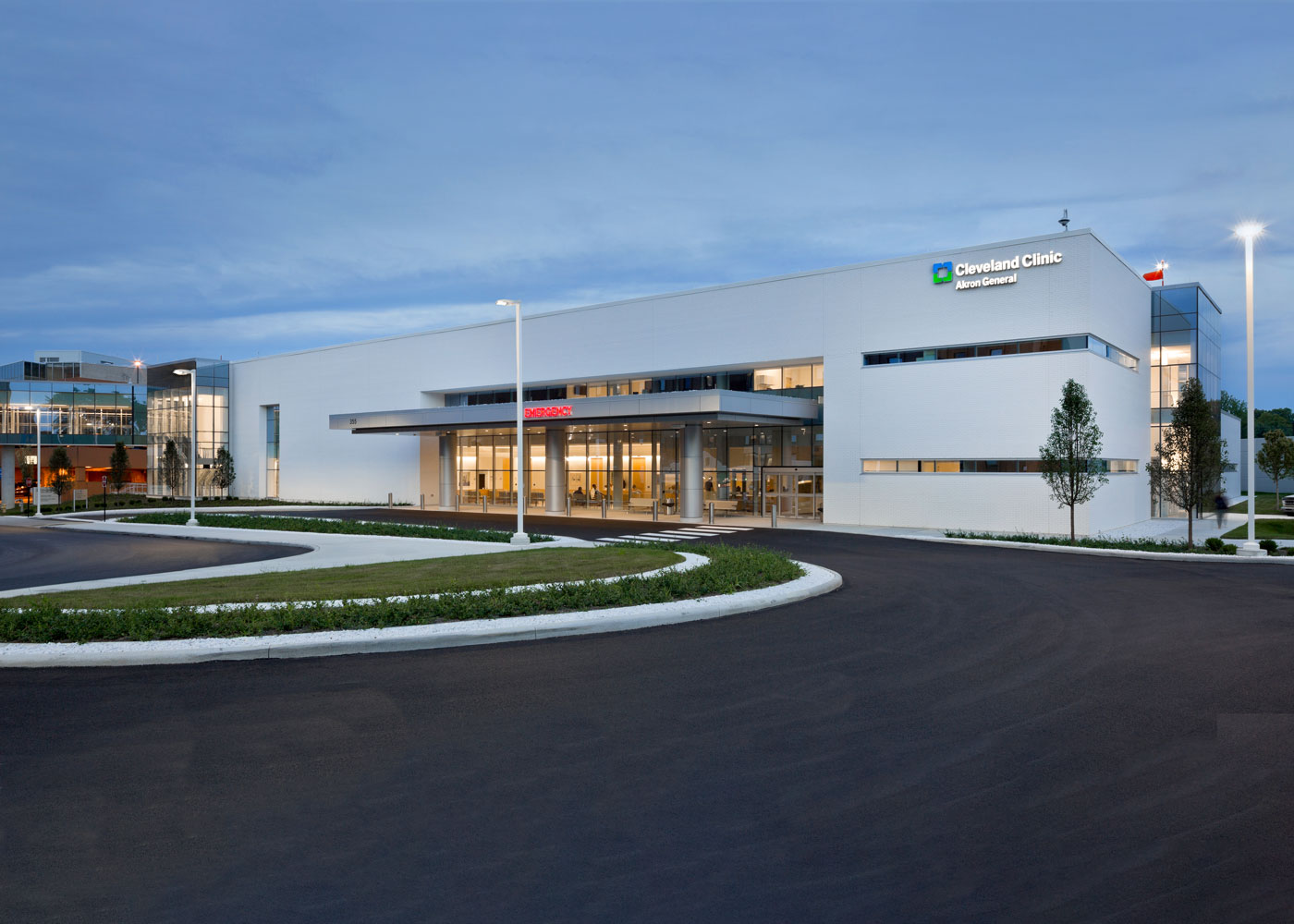 Cleveland Clinic
Akron General Hospital Emergency Room
The new emergency room design for Cleveland Clinic's Akron General Hospital accommodates 65,000-75,000 visitors per year. The project was initiated due to limited capacity and the need for an enhanced patient experience. The new emergency room design more than tripled the size of the original facility and according to the president of Akron General, "…this investment will help our caregivers provide safe, high-quality care in the most efficient manner possible."
The 67,000 square foot, Level 1 Trauma emergency department includes 60 patient care spaces, a new helipad located on the roof level, an imaging department including a CT scanner as well as two radiographic rooms, and a bridge that connects the emergency room to the main hospital.
Another innovative feature of this emergency room design is the addition of a designated area for Akron General's PATH Center (Providing Access to Healing) where nurses provide trauma-informed, compassionate care to victims of sexual assault, domestic violence, elder abuse, and neglect. There is also a designated area for quarantining and treating patients with COVID-19 and other highly contagious diseases.
The second floor of the addition provides support space for emergency room staff, administrative space and a 19-bed observation unit for emergency room patients who need further monitoring.
The emergency room design follows LEED practices, which aligns with the Cleveland Clinic's energy conservation and sustainability efforts. These features include low-flow toilets and sinks that save water consumption by 40 percent, LED lighting throughout, an HVAC building system that optimizes the conditioned air, landfill diversion, low-VOC paints and adhesives, and furnishings constructed of materials that reduce indoor air pollution.
The Emergency Department incorporates:
Single occupancy triage, treatment and exam rooms
Six fast-track rooms
Seven Care Initiation Assessment (CIA) rooms
Five behavioral health rooms with observation station
Four trauma/resuscitation rooms
Dedicated CT and X-Ray diagnostic services
Secure decontamination area
Infectious disease isolation room
Sexual assault treatment and examination room
In addition to the Akron General emergency room design, Hasenstab Architects has other feature emergency room design projects such as the Barberton Hospital Emergency Department and Summa Health System's Green Emergency Department. For more projects showing Hasenstab Architect's extensive healthcare experience, visit Our Work, Healthcare page.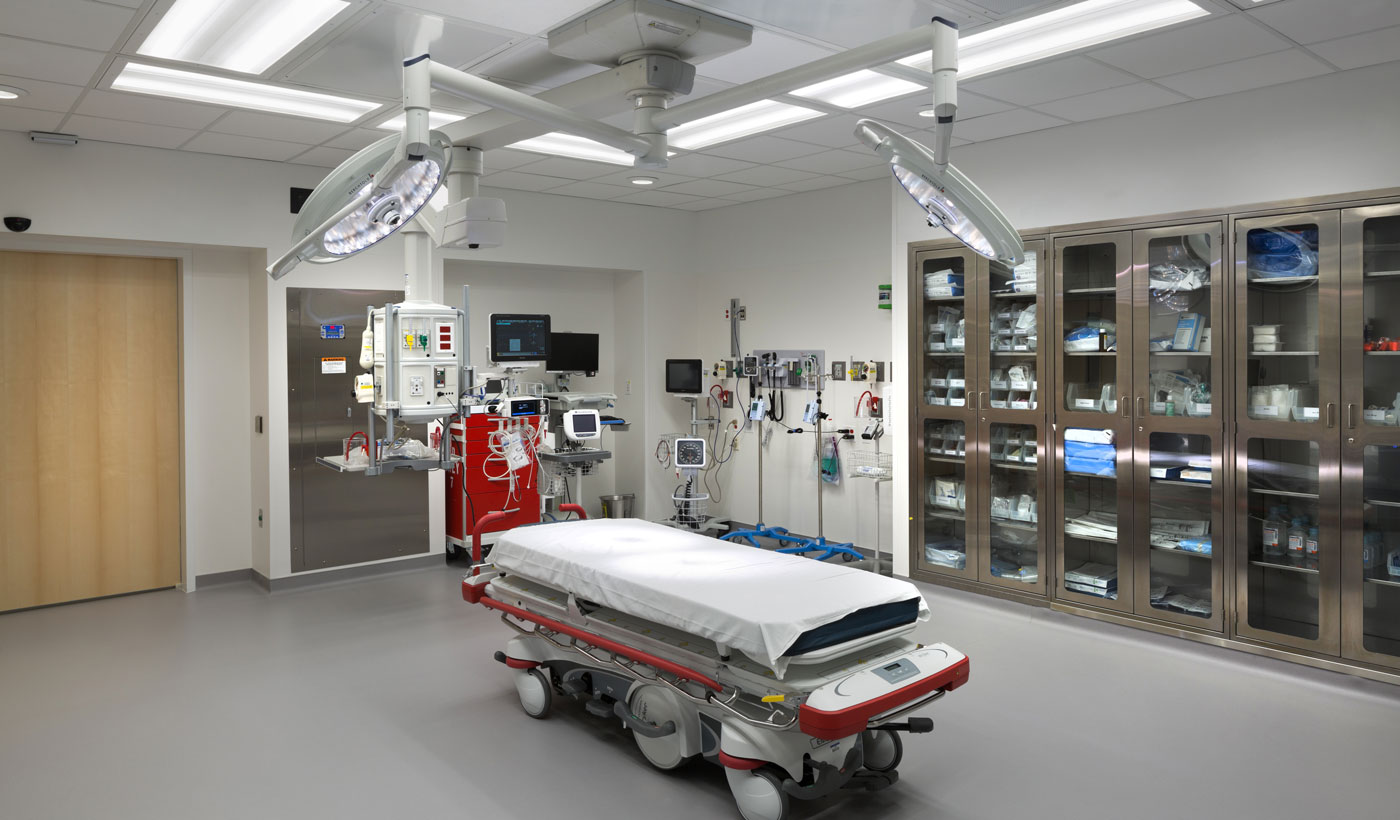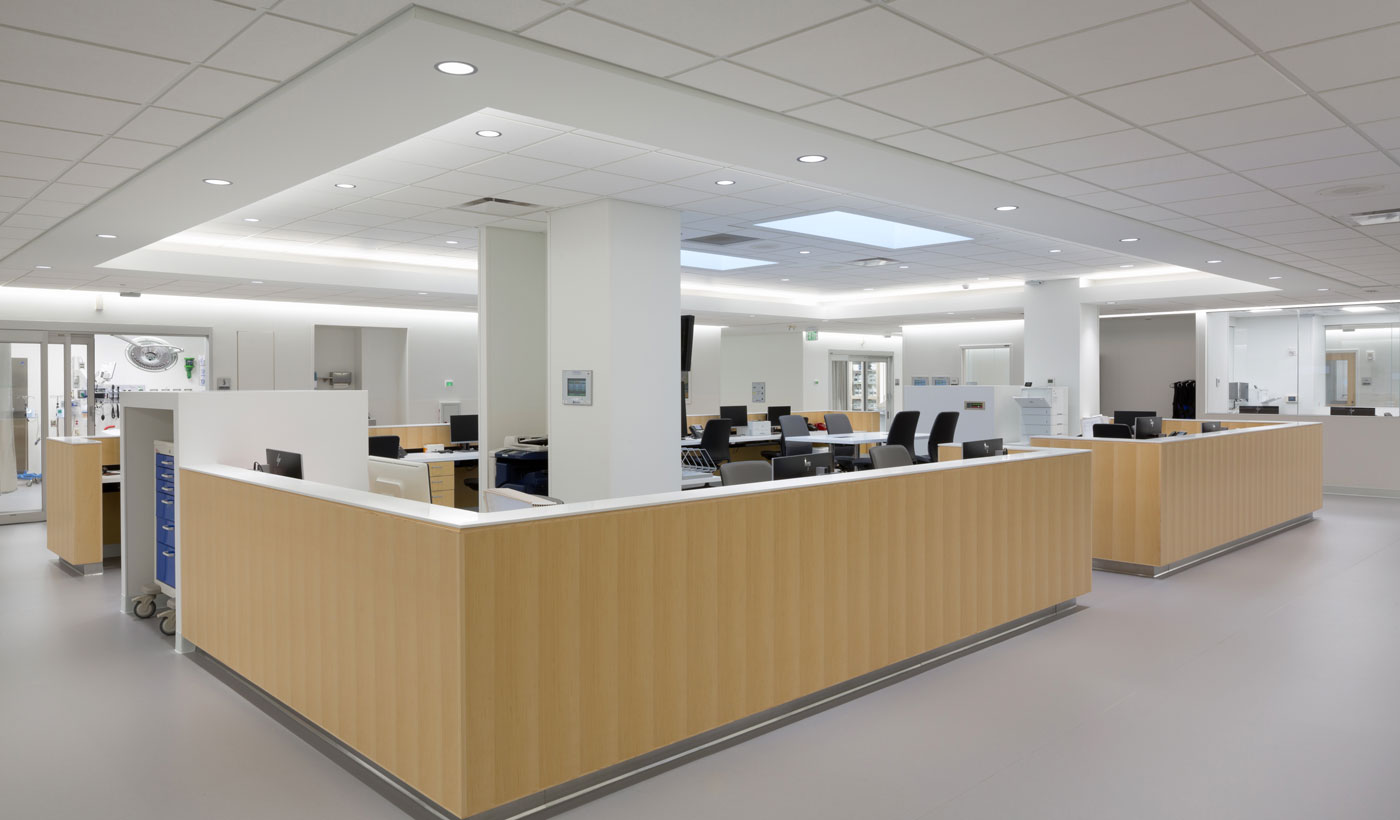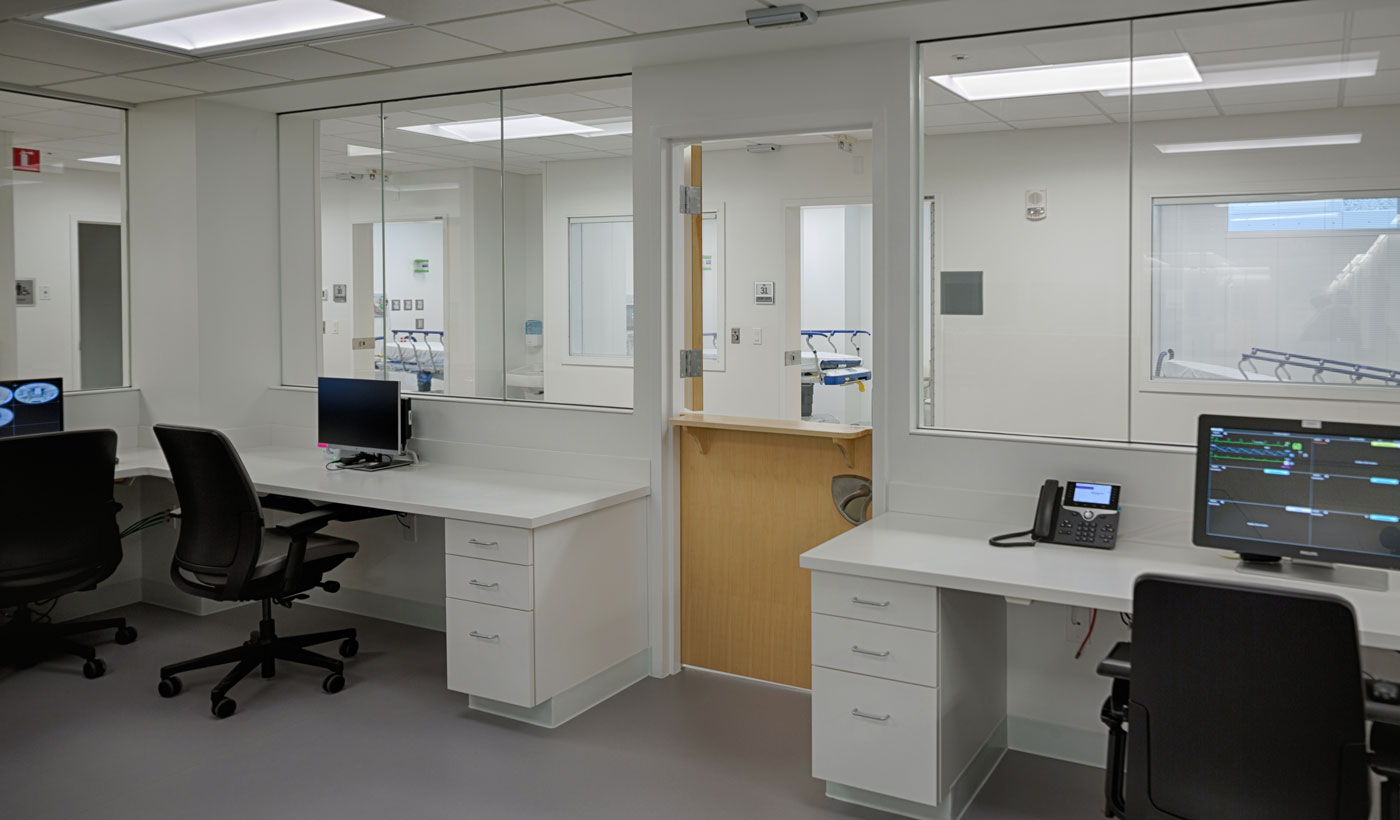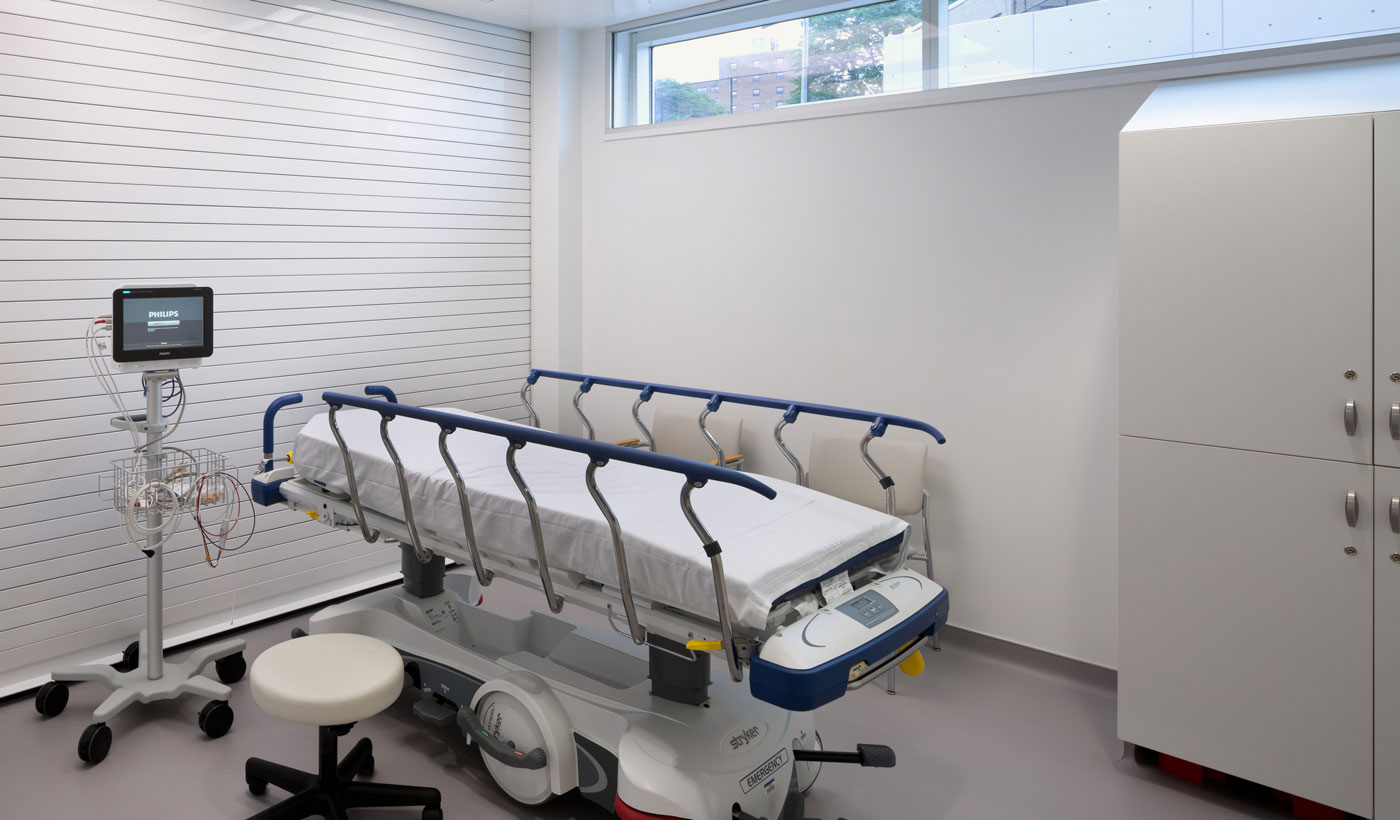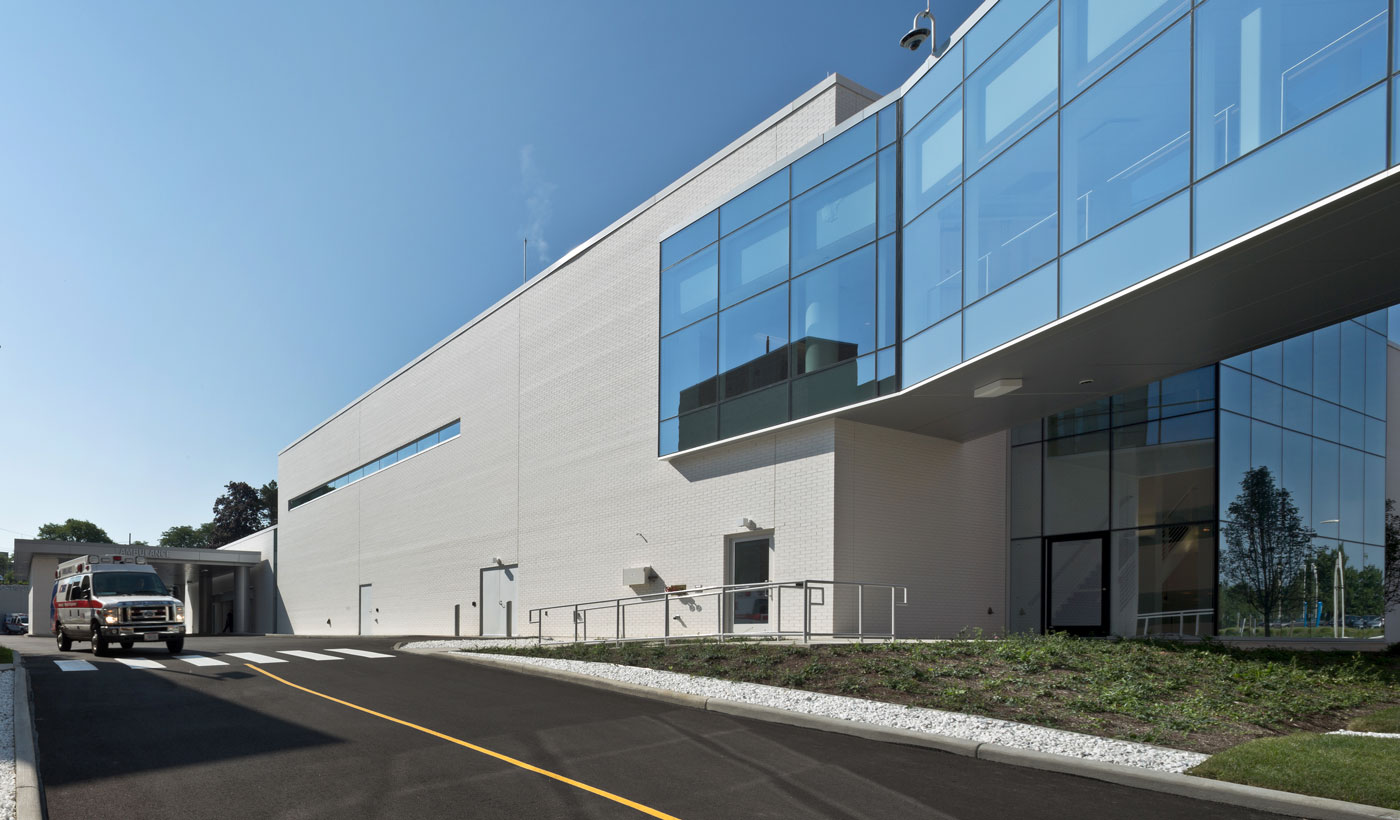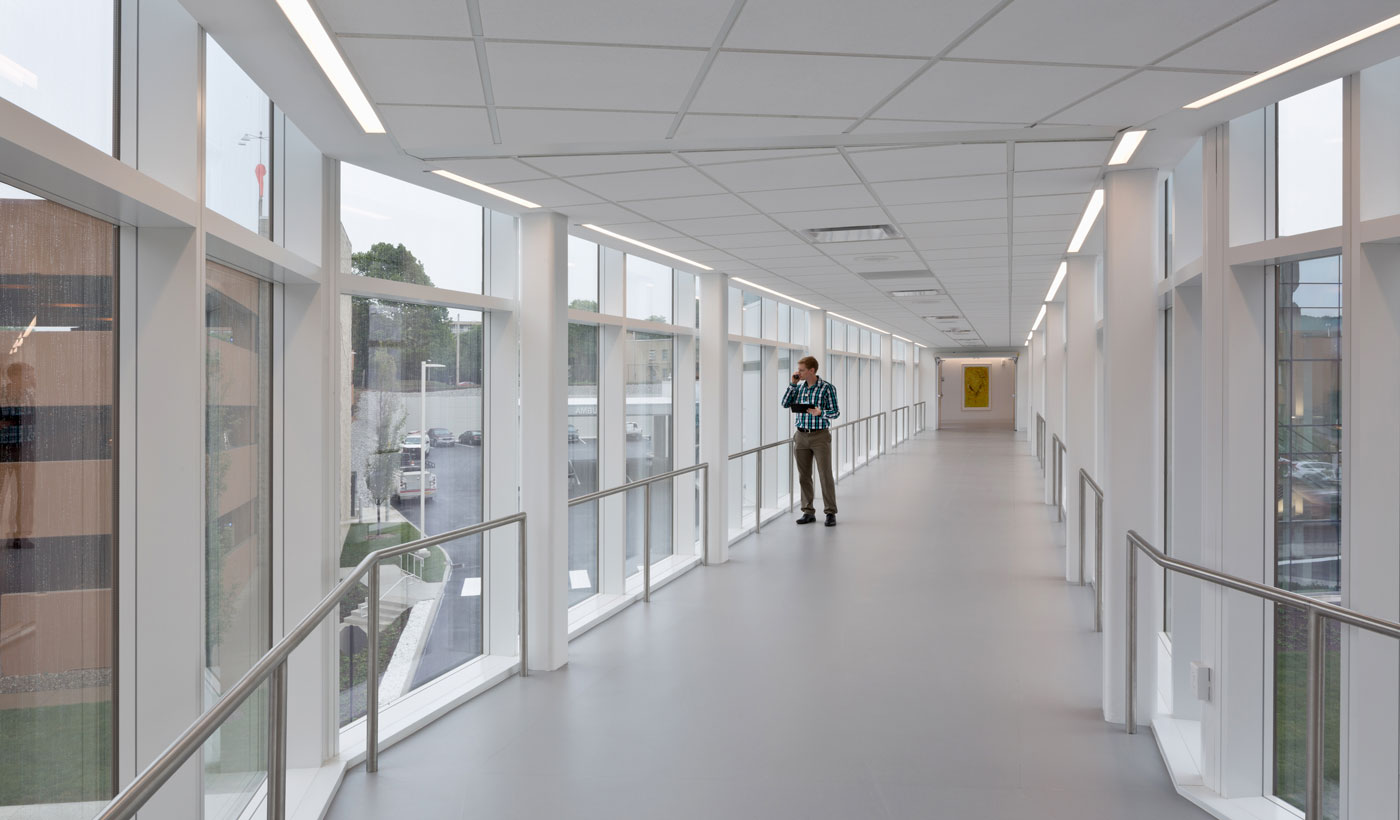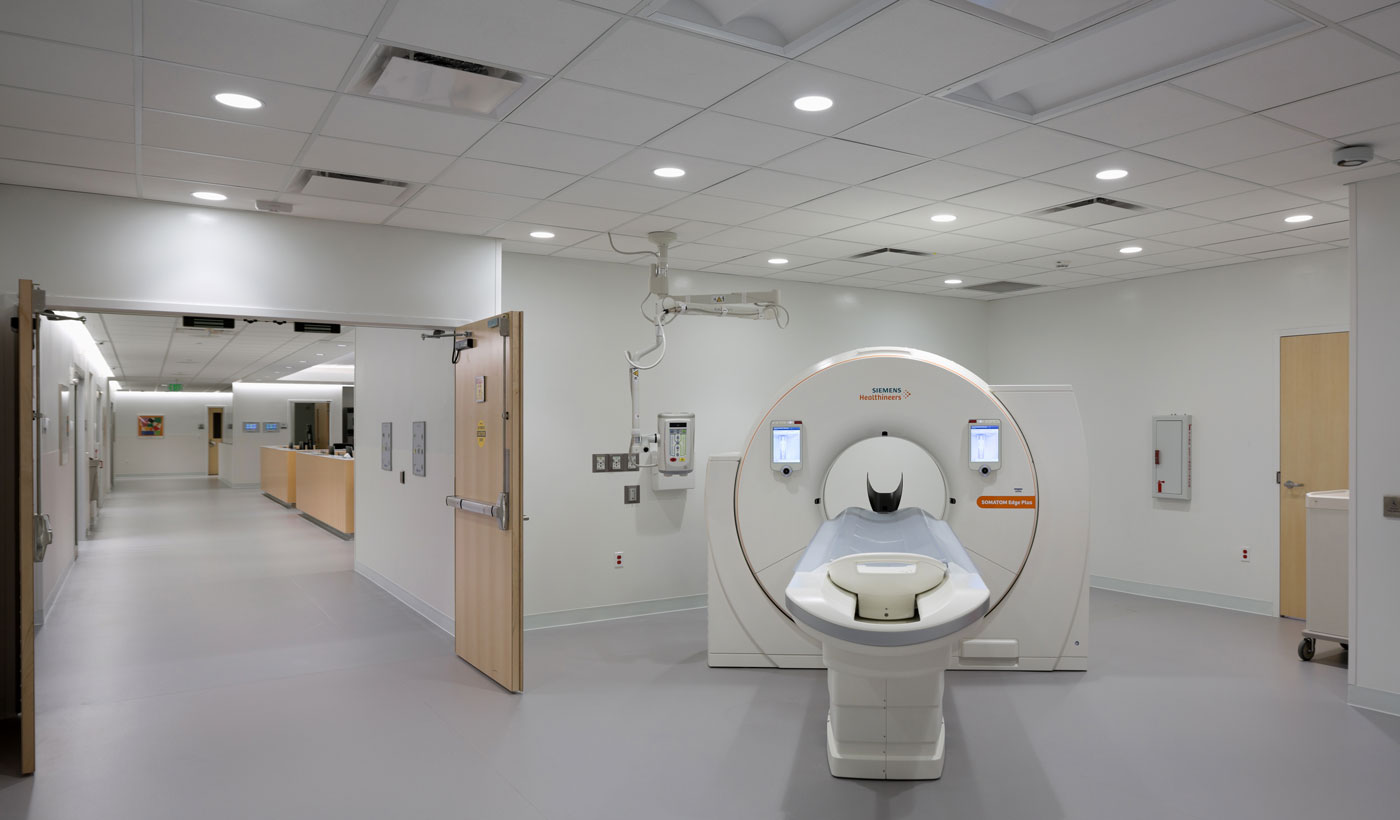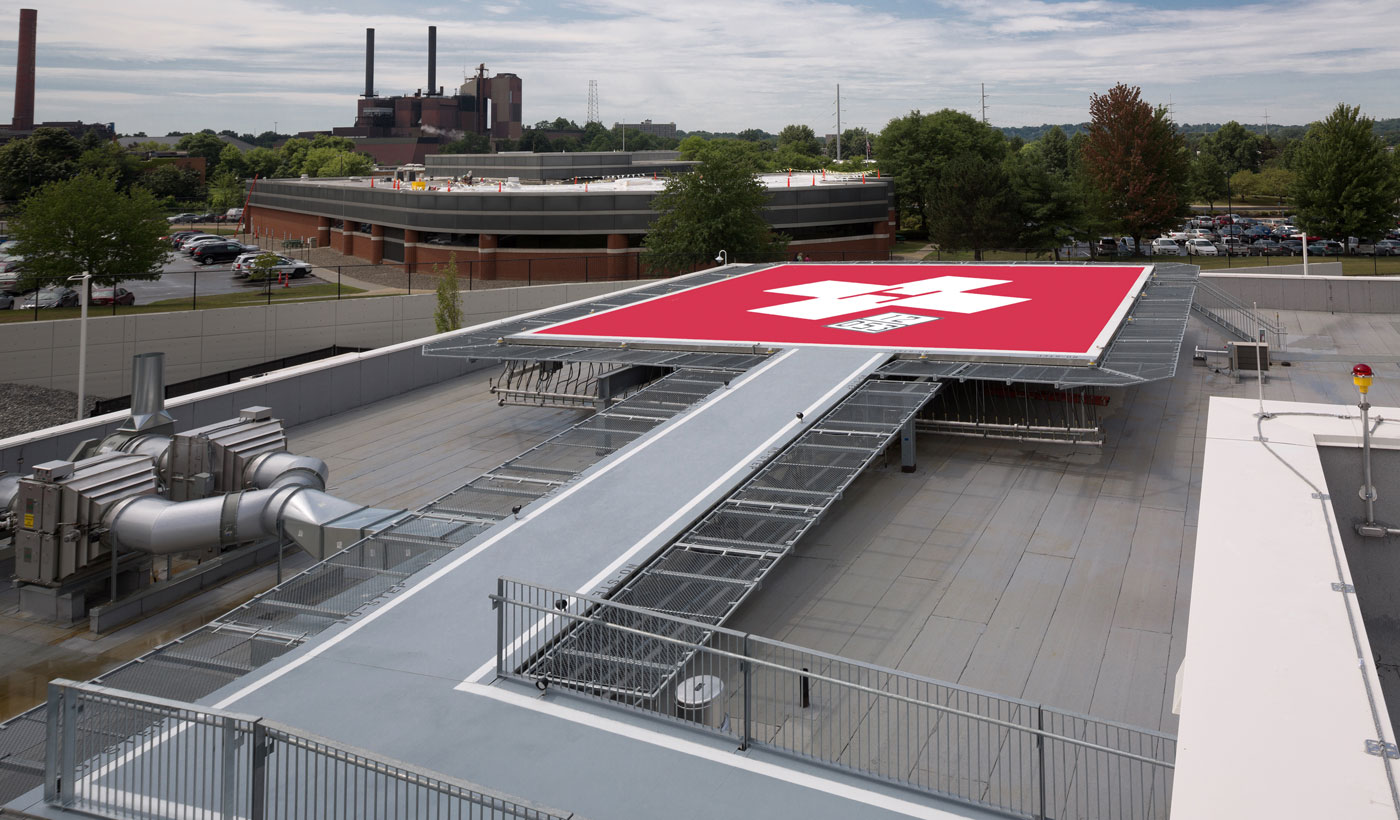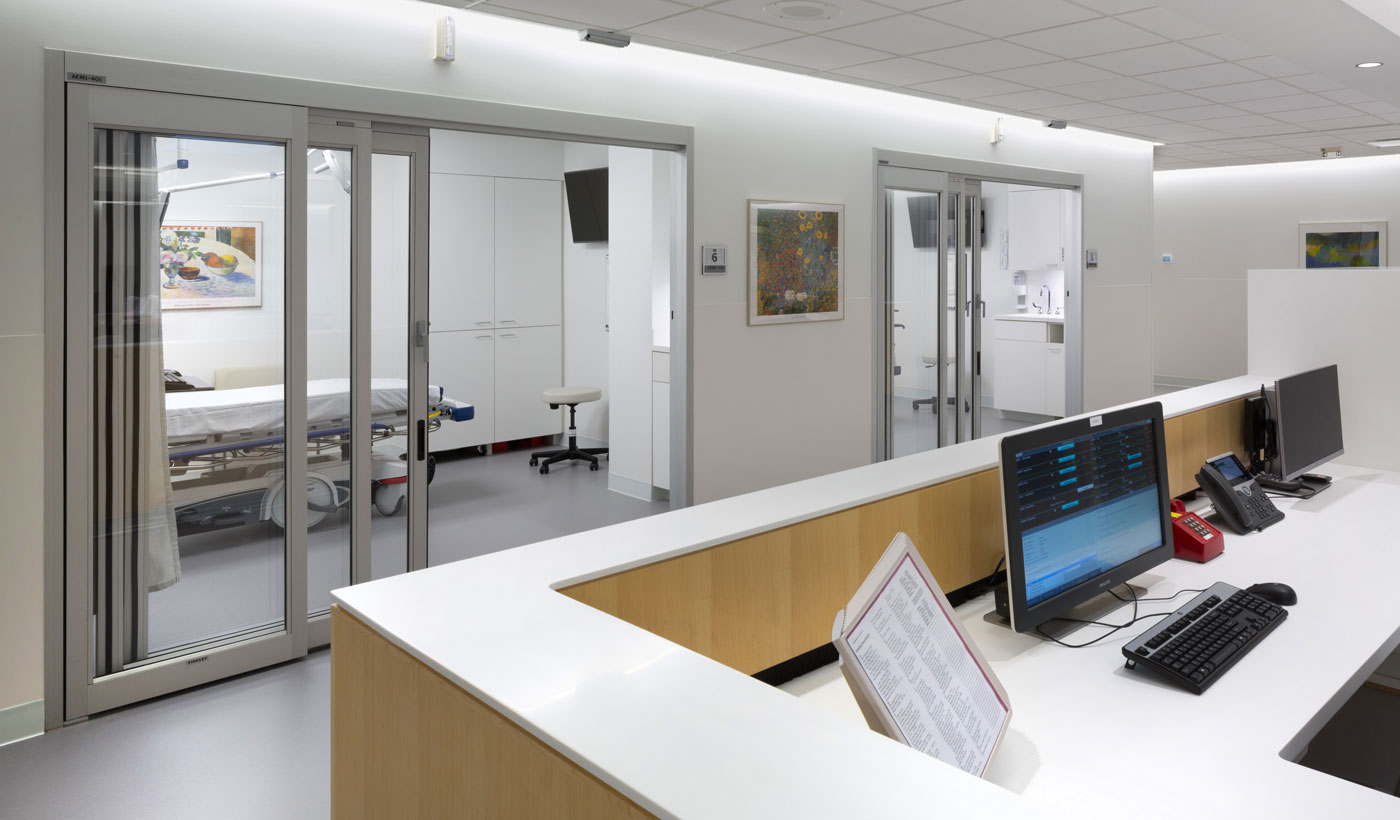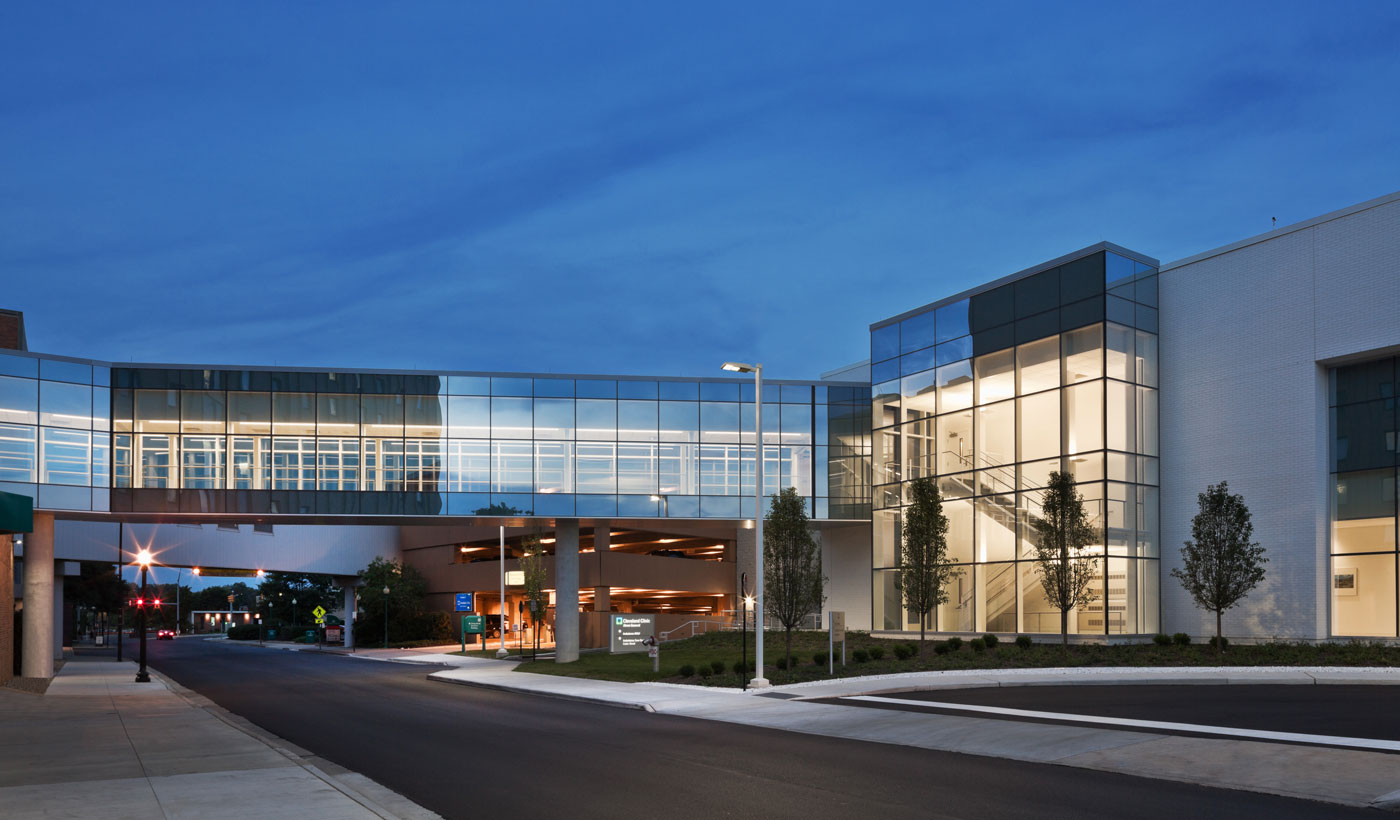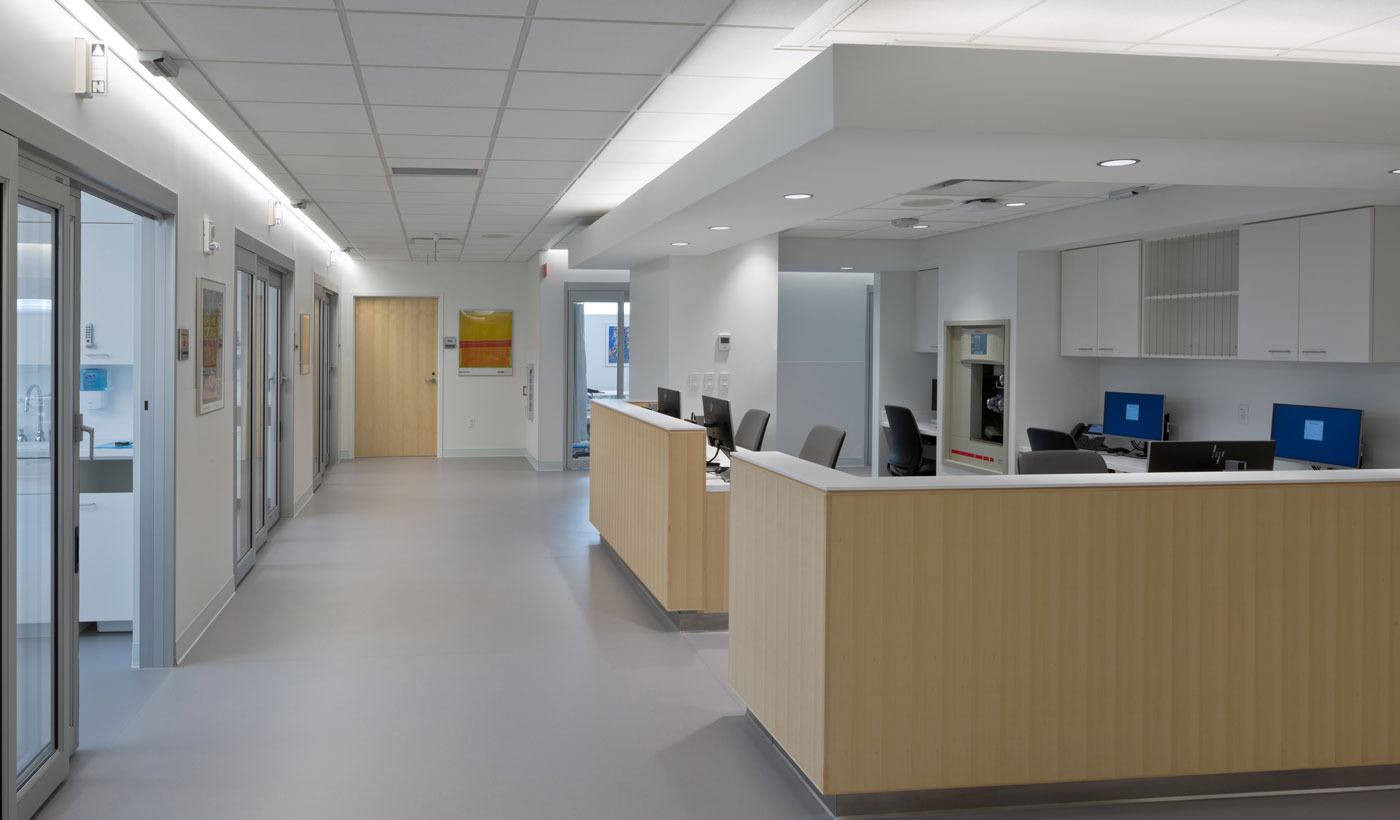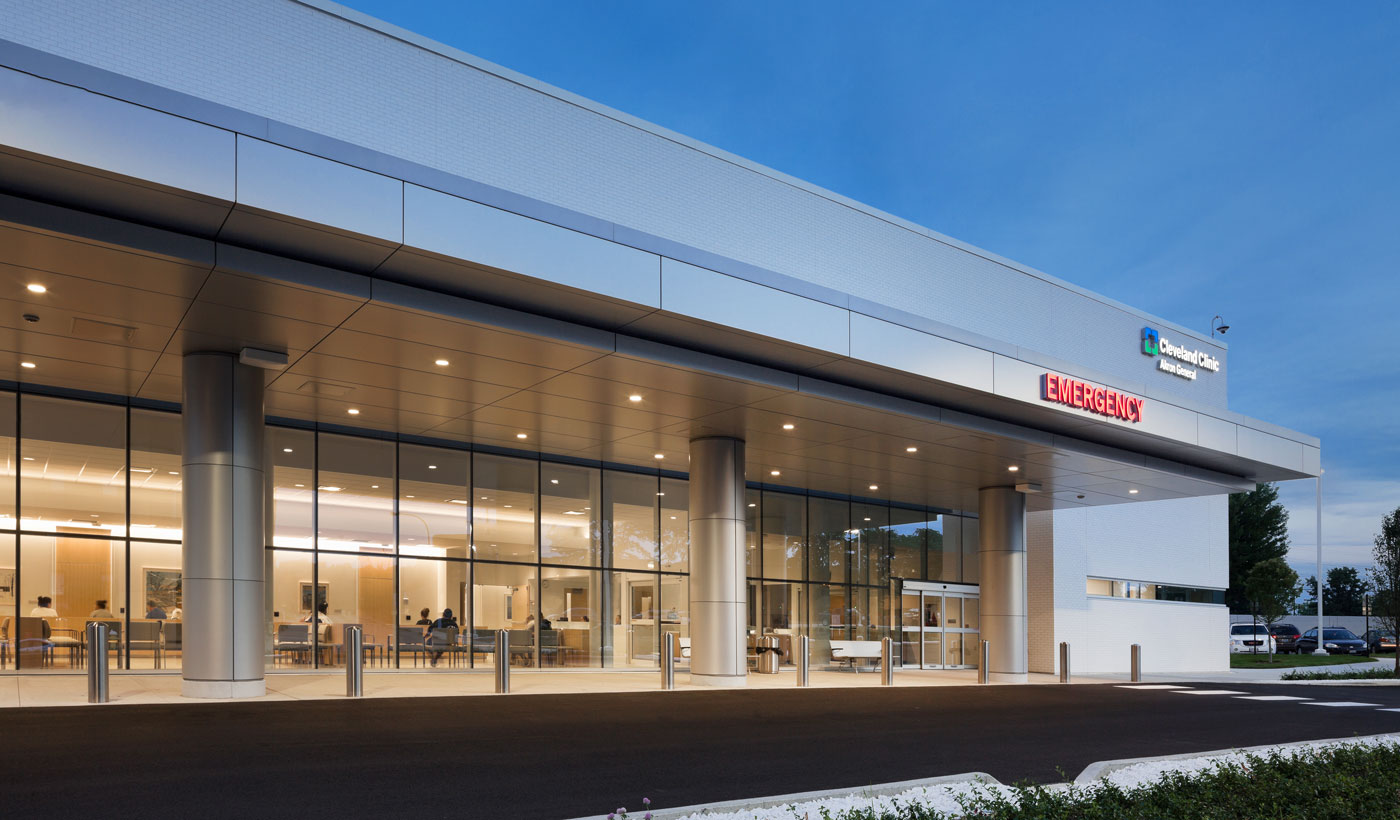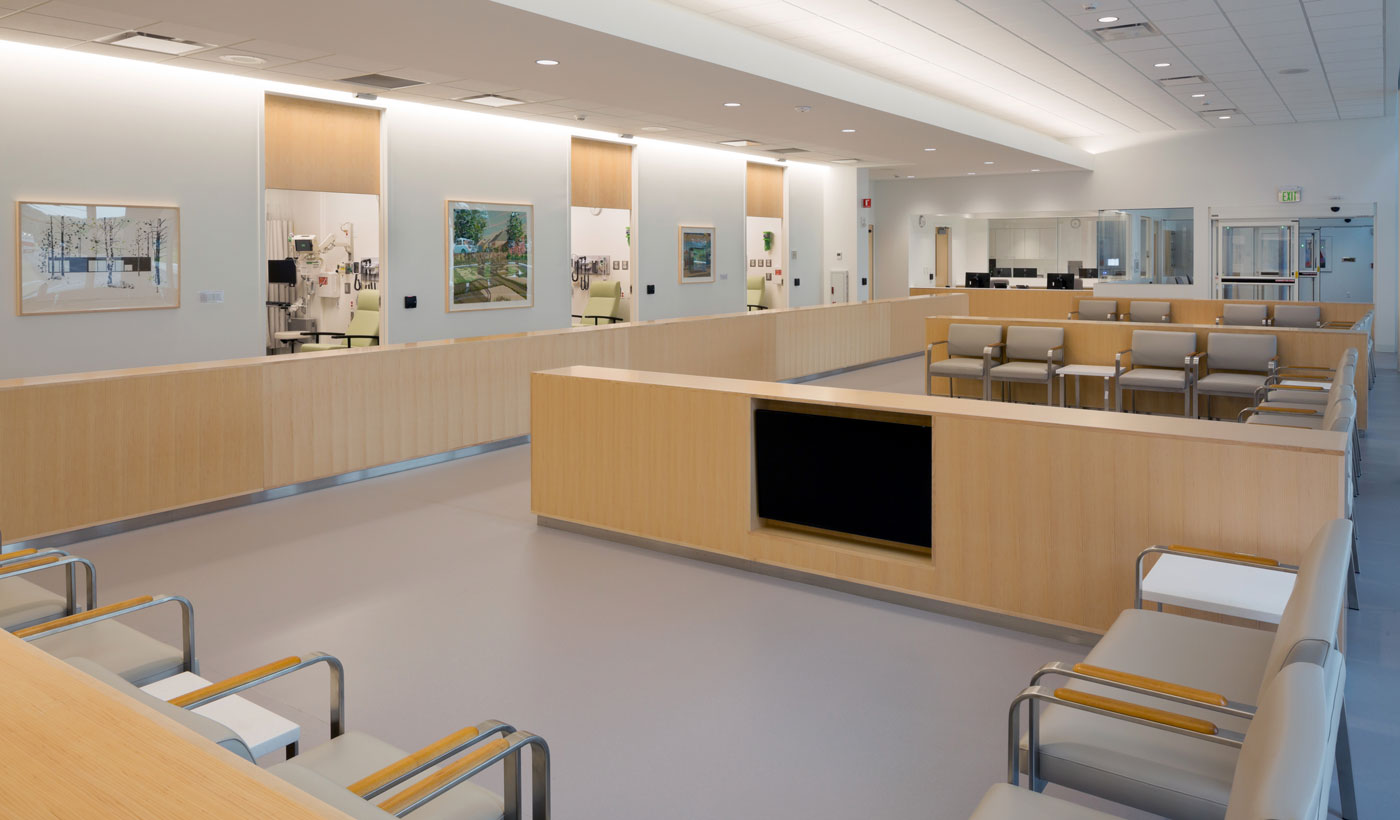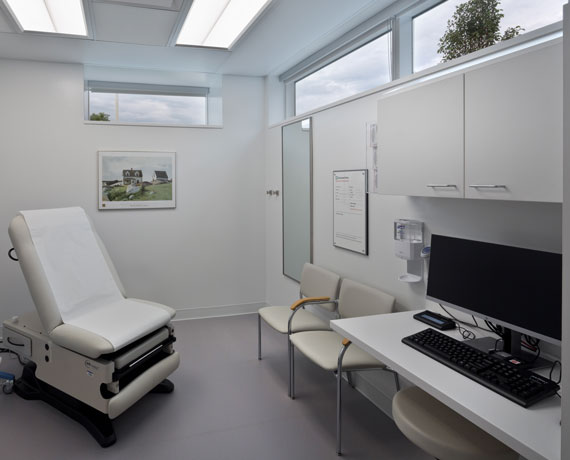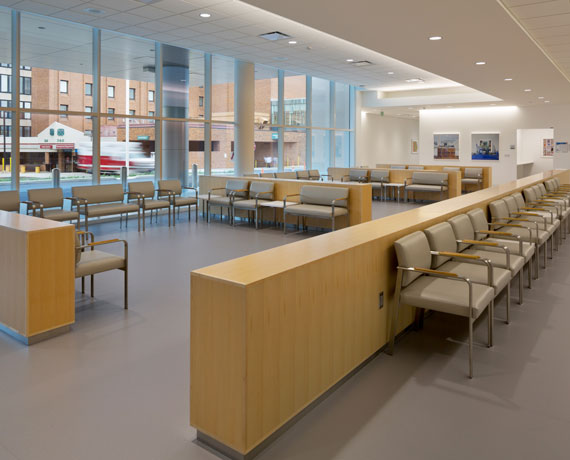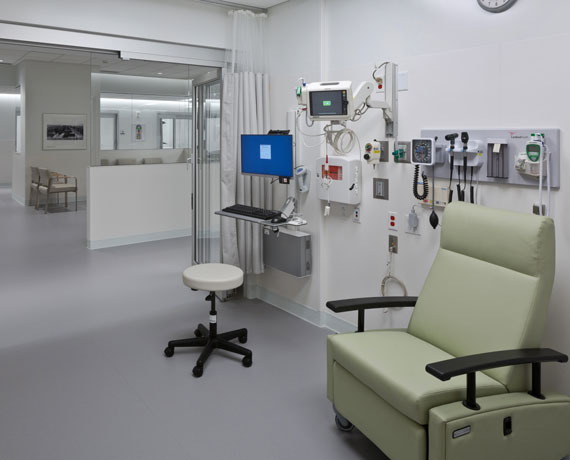 Key Team Members
Ed Paine
Carla Cremers