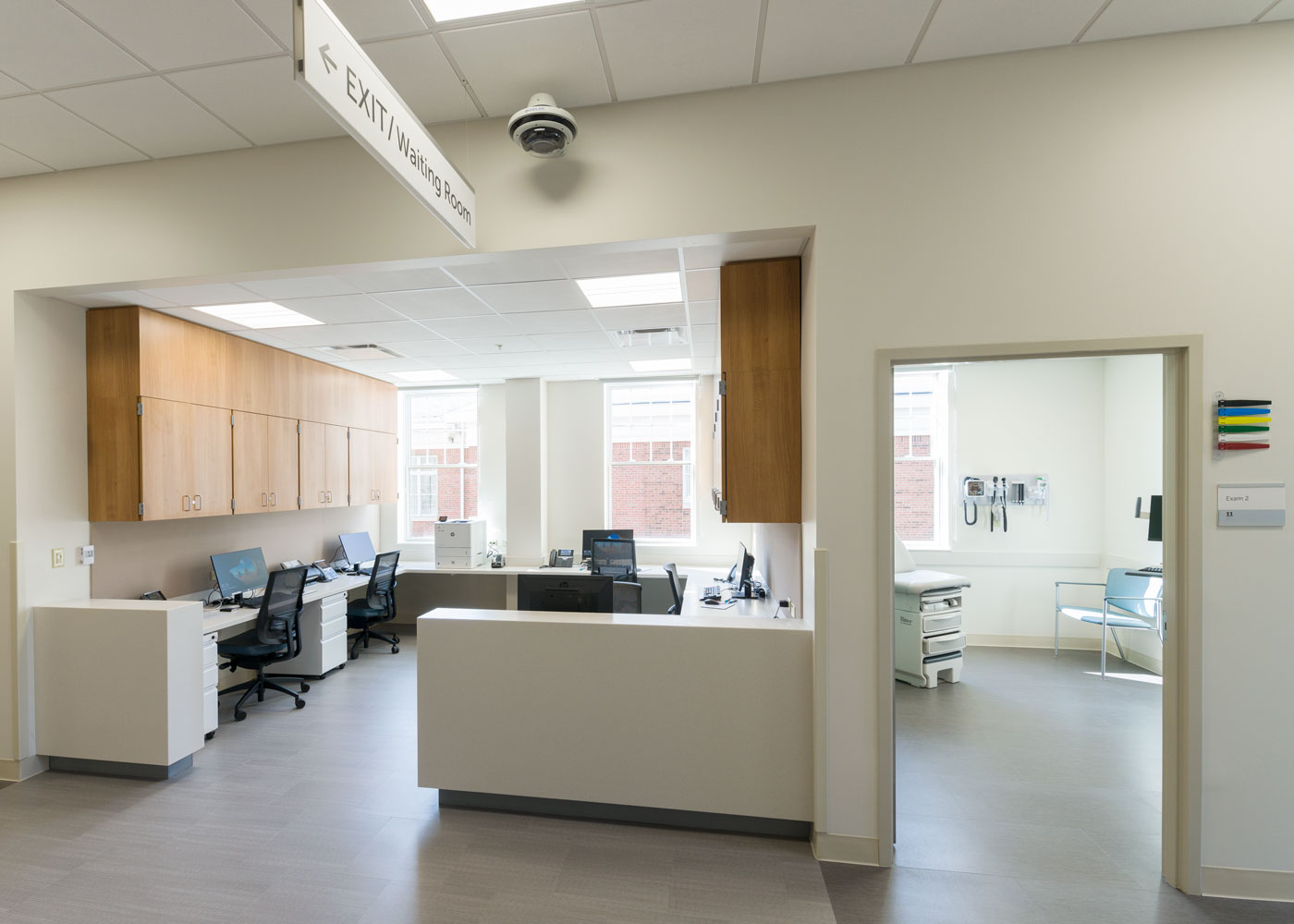 Summa Health
Tallmadge Medical Center Urgent Care
Clinic Architecture Design Specialists
As one of the region's premier clinic architecture design specialists, Hasenstab Architects recently added Summa Health Urgent Care at Tallmadge Medical Center to its long list of healthcare clients.
The new urgent care clinic features four treatment rooms, a minor procedure room, X-ray room, and stand-alone lab. The clinic architecture provides a design that allows for efficient staff and patient workflows. The interior design for the project was a continuation of the Medical Office Building (MOB) aesthetic, which is also present in the Tallmadge Medical Center and was another project designed by Hasenstab Architects.
The new MOB aesthetic is designed to support physician integration and collaboration. The design is intended to house complementary services and support staff. Common areas and exam rooms are integrated, boosting efficiency and providing a great user experience for patients. Floor plans typically include shared reception areas and waiting rooms for all patients. The goal of this clinic architecture design is to provide patients with a soothing and aesthetically pleasing experience. Exam rooms are organized into groups of standardized pods that can adapt to the constantly changing flow of patient demand for specialty services.
The clinic architecture design for the Urgent Care at Tallmadge Medical Center uses warm wood ceiling accents and a dynamic angled flooring design which creates a positive and inviting environment. Soft gray tones, bright accents in the furniture and artwork, and warm wood tones in the cabinetry and ceilings work together to create a space that is a departure from a typical sterile-feeling clinic. The grand waiting room with high 11' ceilings and large 8' tall windows take advantage of the existing building shell.
There are cost benefits to this new clinic architecture design. Integrating multiple MOBs can reduce facility costs as common spaces and similar services can be consolidated. There is a real advantage to this new trend in clinic design and the Hasenstab team invites your organization to contact us to learn more about the new MOB trend within clinic architecture design.
If you're interested in learning more about our clinic design capabilities, email us or contact us online. Hasenstab Architects has the experience necessary to make your project a success.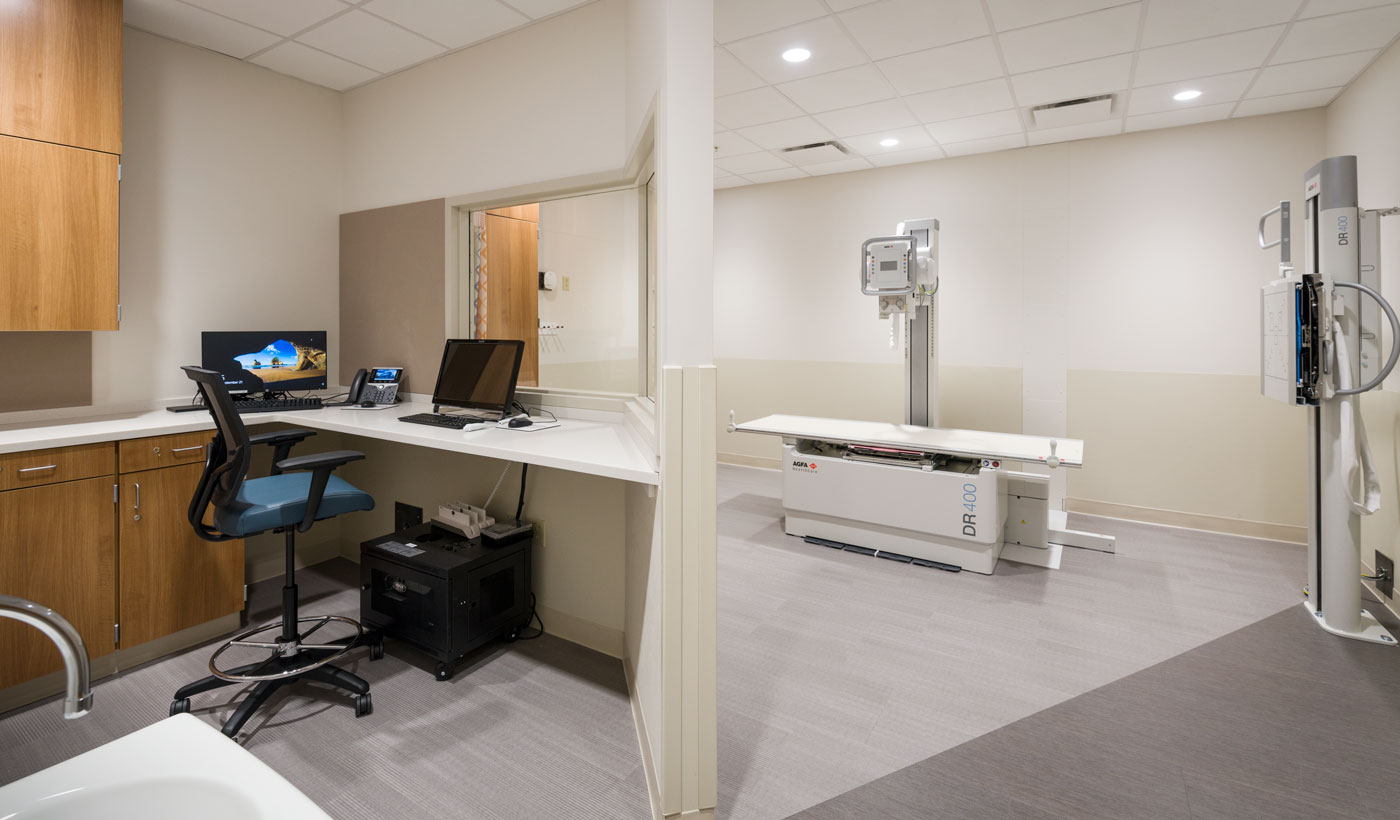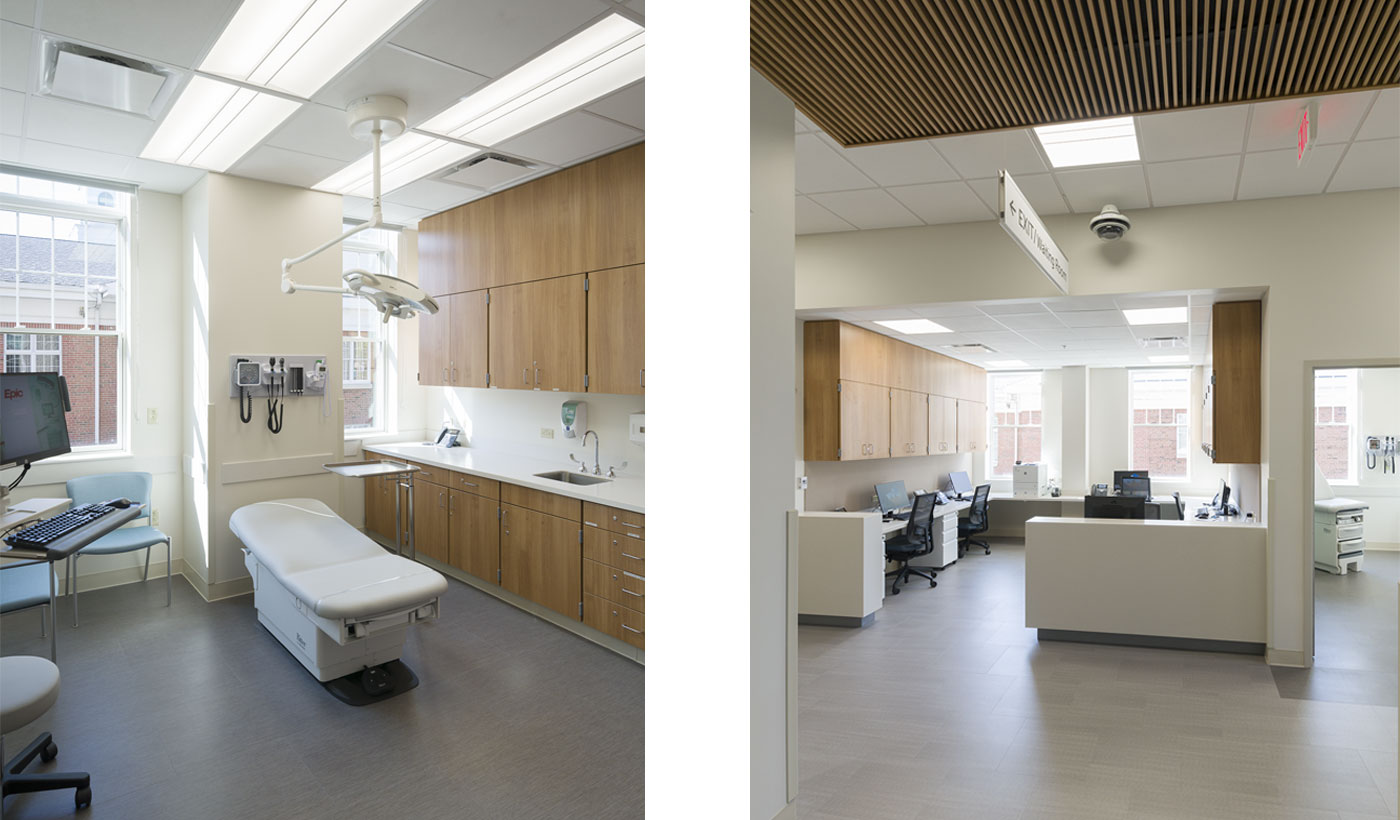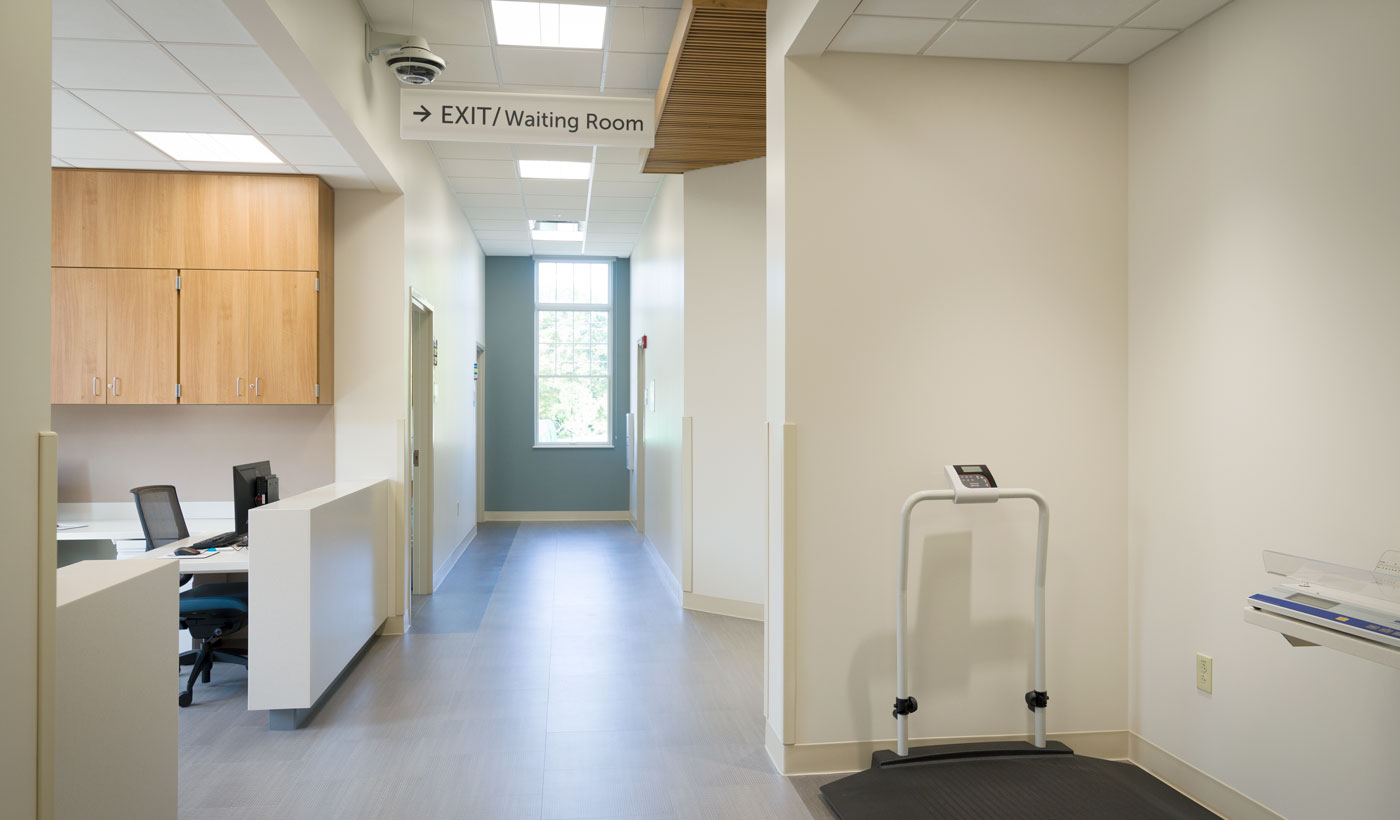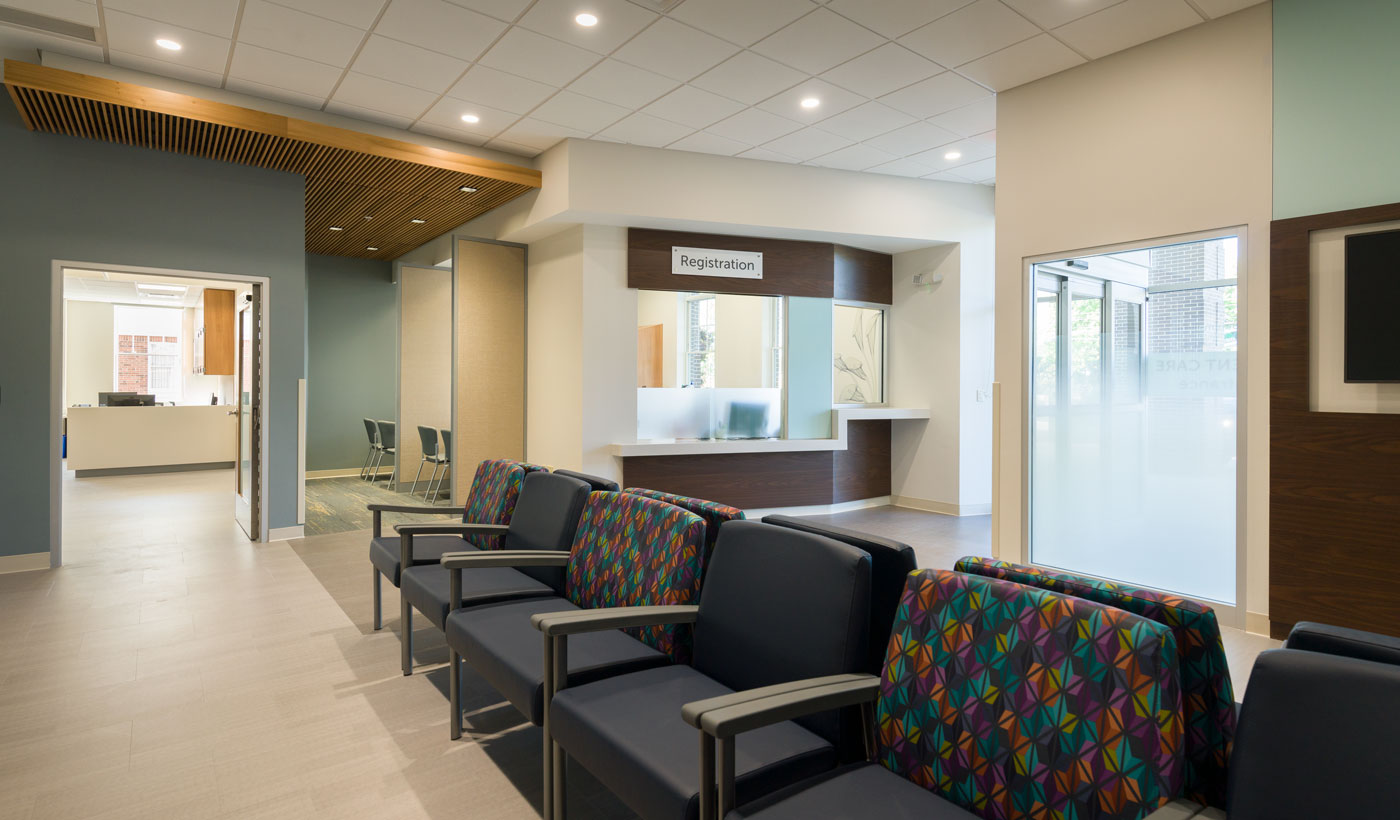 Key Team Members
Matt Glassner
Kathryn Duncan