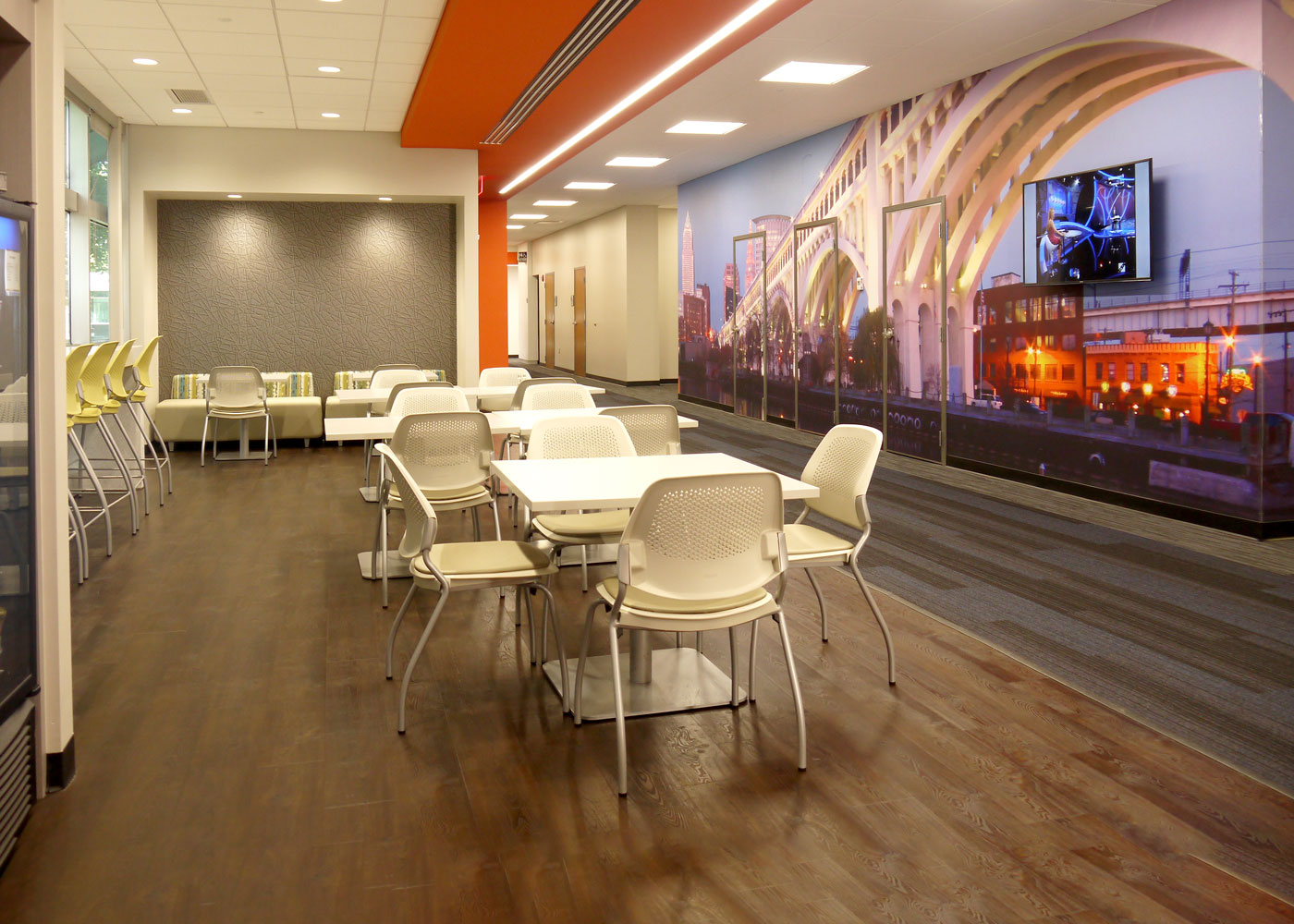 Confidential Client
Commercial Interior Design and Renovation
Commercial Interior Architects
Hasenstab Architects strives to create office spaces that are enjoyable to occupy, fun for the staff, and yet, designed for productivity and efficiency. Our planning and design process is vital to gain a deep understanding of a client's culture. This insight enables Hasenstab's team of commercial interior architects to create such amazing spaces for our clients.
A large corporate client recently rebranded and wanted to reflect a new image in their facilities. Phase I included renovations to the conference area and existing café area. Two smaller conference rooms were combined and reconfigured to create one large conference area capable of accommodating a minimum of 100 employees. The new cafe space includes a self-serve micro market and seating space in an upgraded dining area.
The second phase of the project included renovations to the lobby to add display space (Designed by RGI Creative) and upgrade furniture and finishes. Lighting and finishes were also upgraded throughout the corridor connecting the renovated spaces. A large vinyl graphic of the City of Cleveland is showcased along a main corridor wall opposite the café area promoting local pride. The mural disguises doors to maintenance areas.
Our commercial interior architects have designed for a very diverse client base, including large and small corporations, healthcare systems, physician offices, government entities, nonprofits such as museums and zoos, and many more. Our expertise in commercial interior architecture informs our process, but each project is designed to be truly unique to the desires and goals of the owners.
From comprehensive planning and design to construction administration, we serve our clients' needs throughout the entirety of their projects by deploying the specialists that make up the Hasenstab team. Composed of architects, planners and designers for a holistic approach to each project from start to finish, we provide the full range of commercial architectural services. For more information on all of our services, visit our Expertise section.
Hasenstab Architects is one the region's leading commercial interior architects, with an extensive project portfolio. Email us or contact us online to engage with our team on your next project. Our team welcomes the opportunity to walk you through our process and provide samples of our work.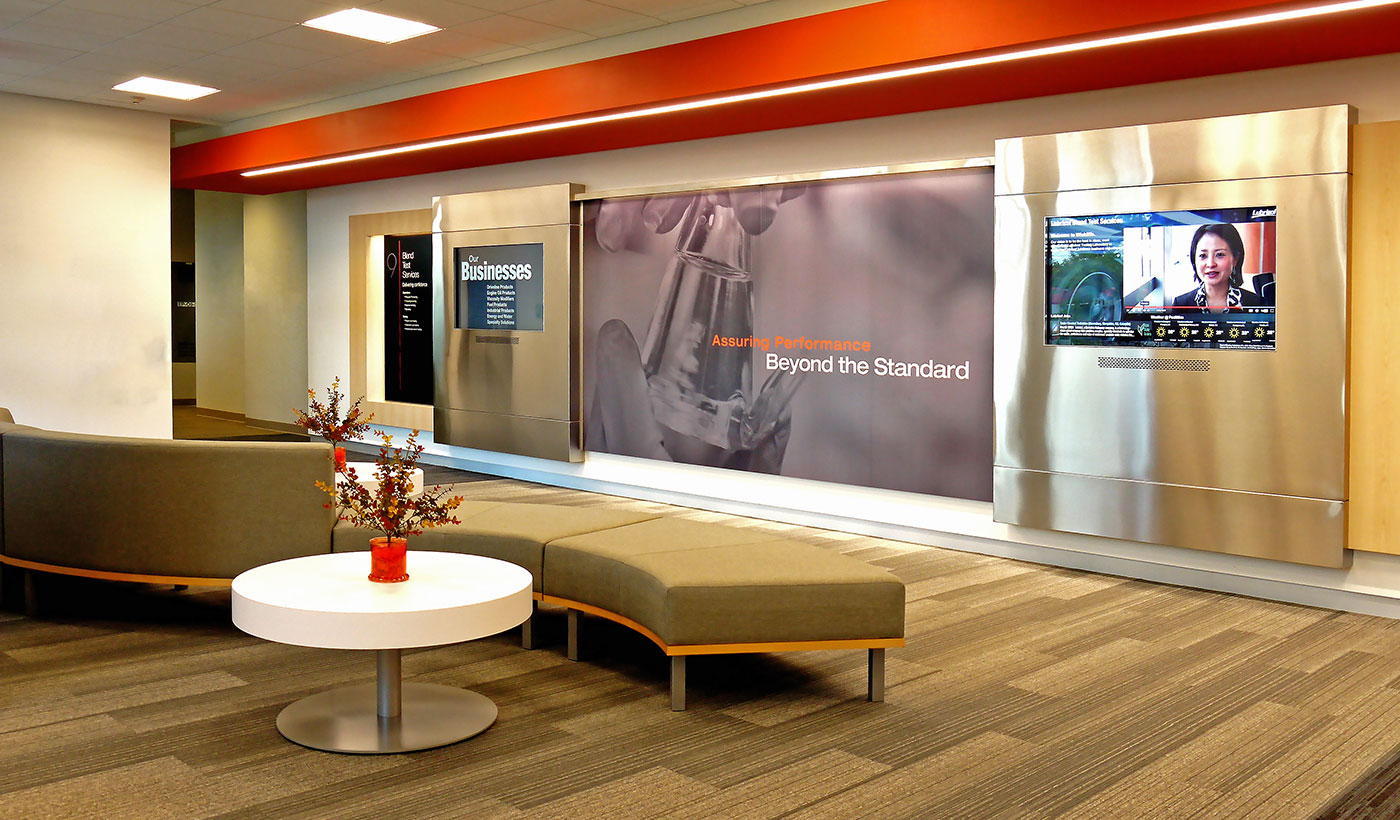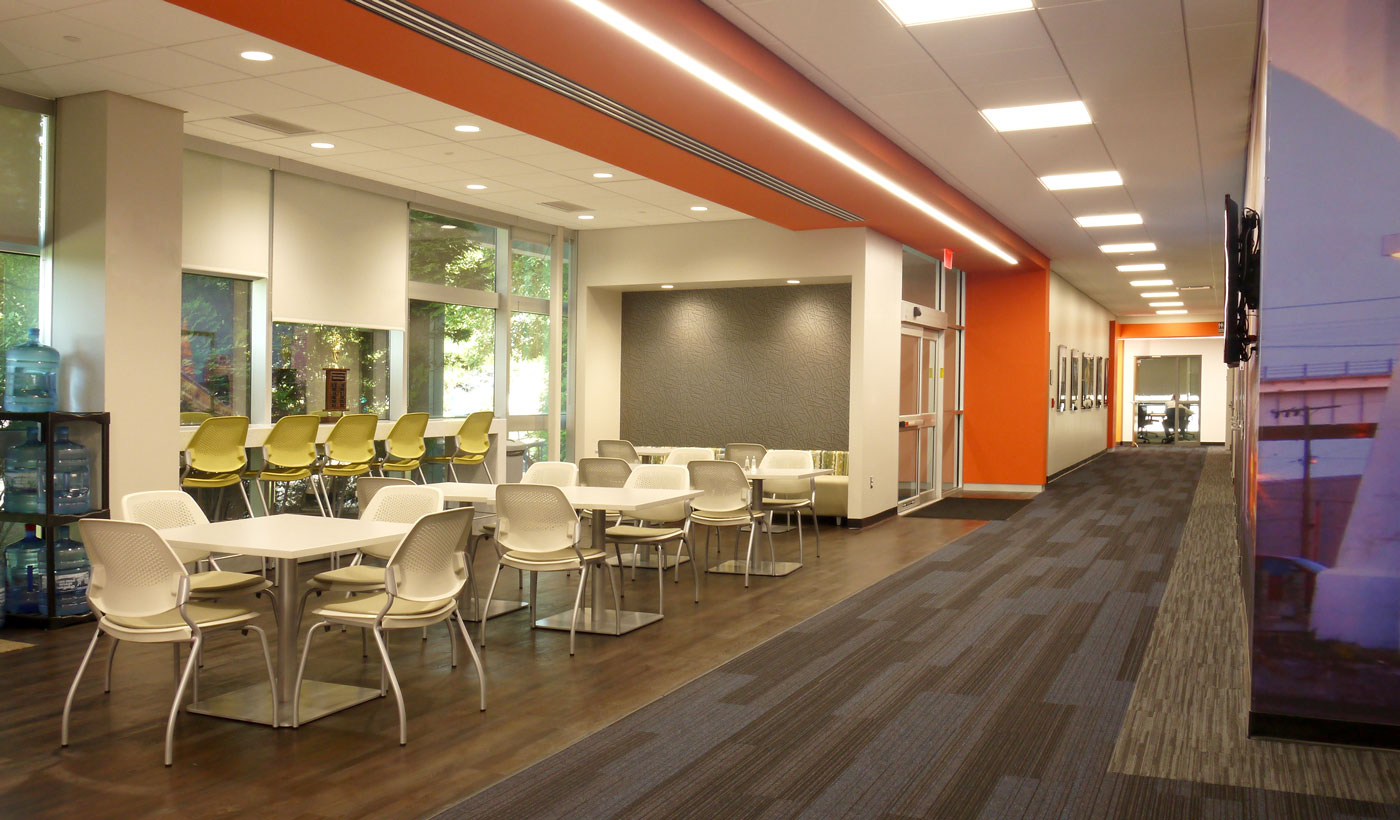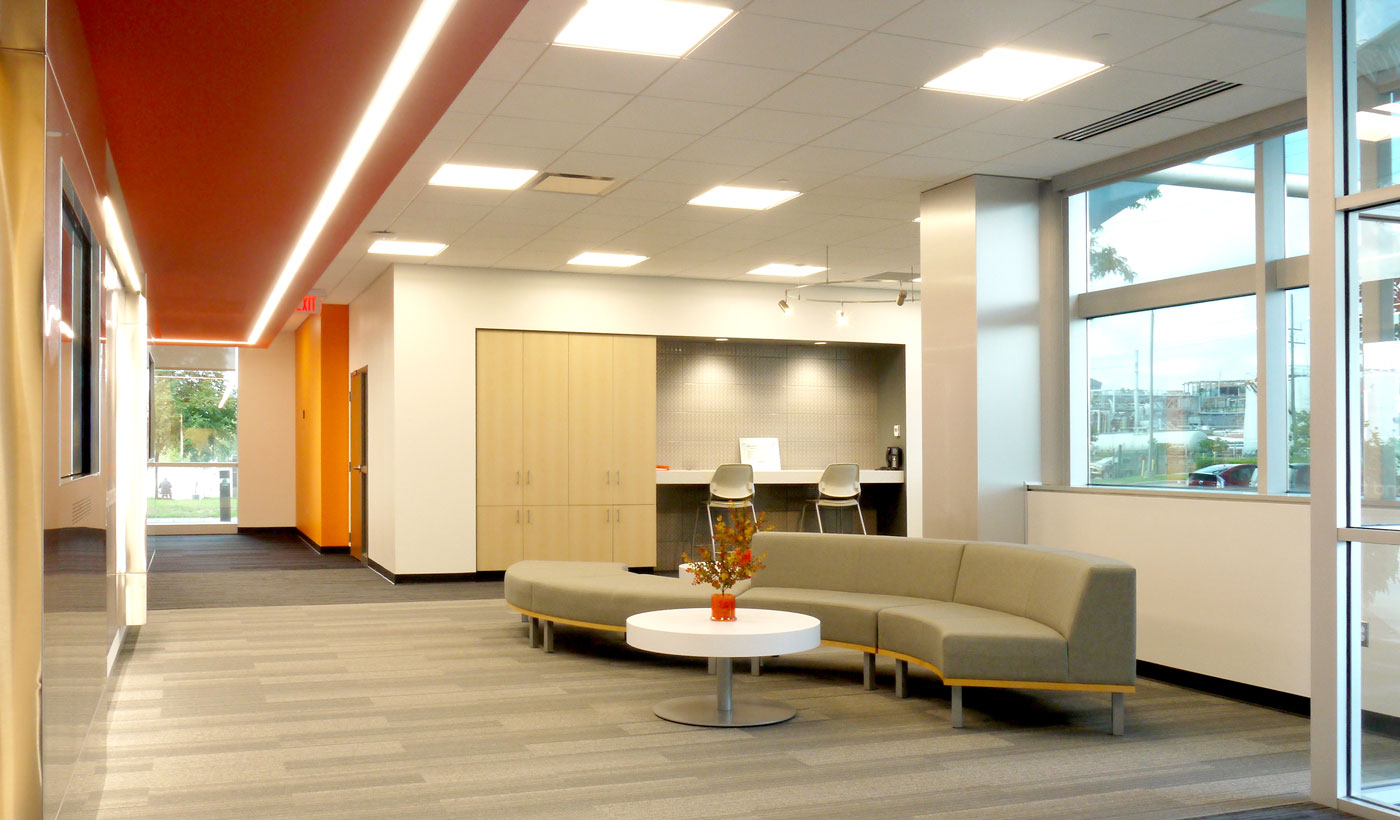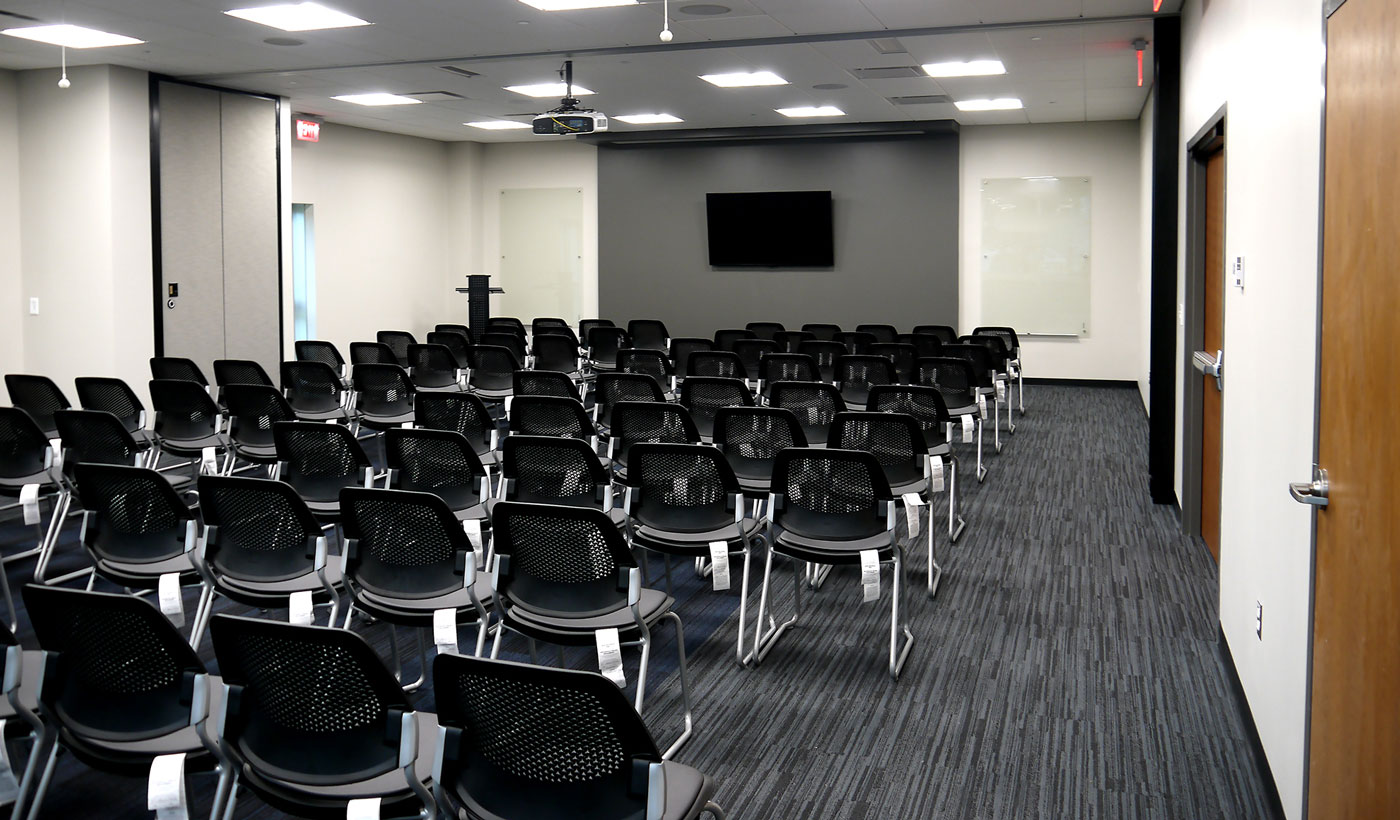 Key Team Members
Ben Rantilla
Chitra Matthai