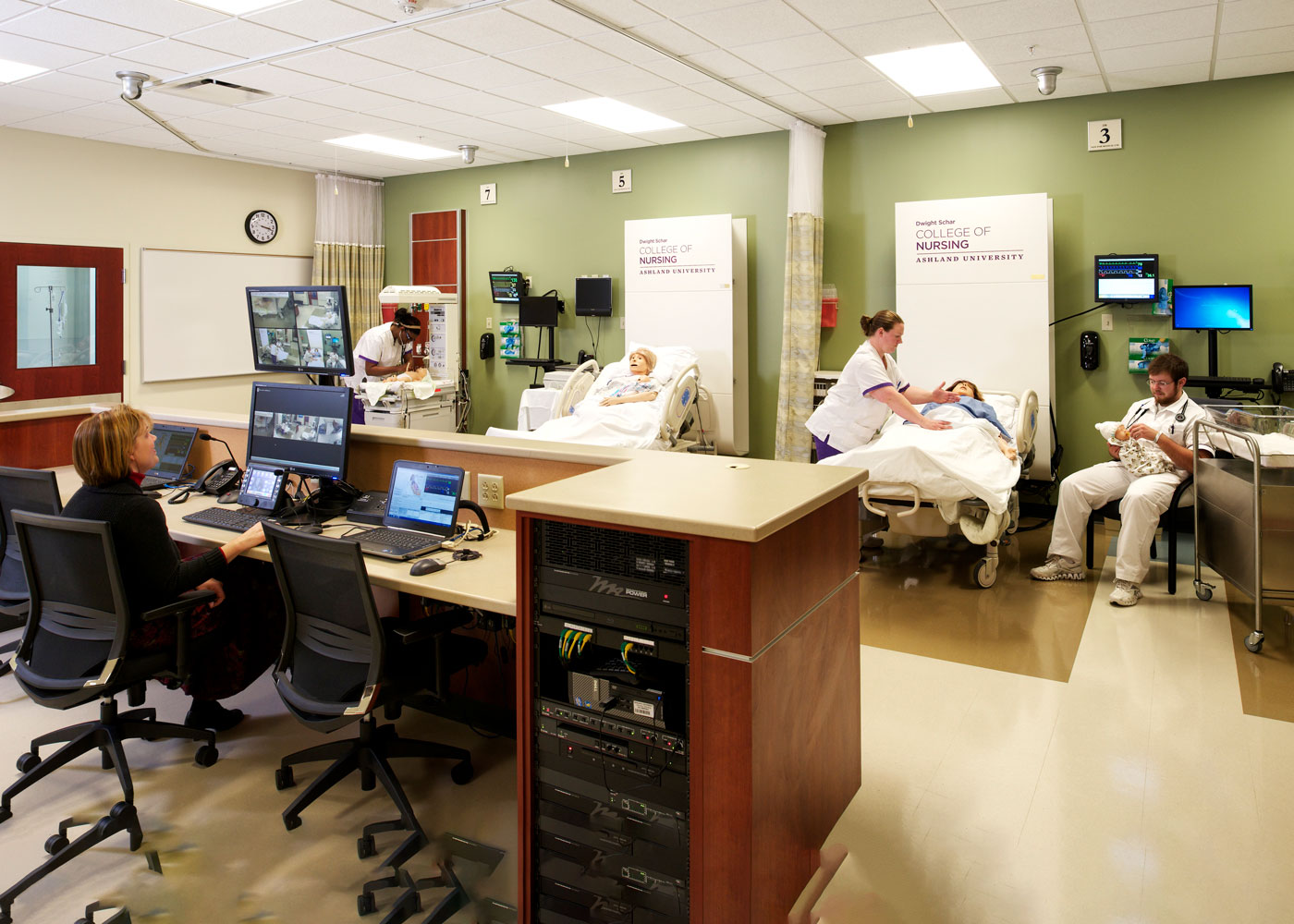 Ashland University
Dwight Schar College of Nursing
Hasenstab Architects worked with The Collaborative on this two-story, 56,000-square foot facility at Ashland University, which is the new home to the Dwight Schar College of Nursing. The "Center for Simulations," located on the second floor of the College of Nursing, contains an integrated infrastructure that supports a combination of low, medium and hi-fidelity manikins for nursing skills training and testing.
Three, eight-bed skills labs provide a didactic environment for nursing students. Instructional technology and lecture/ debriefing space is located within each lab. In addition, there are also two low and high acuity patient rooms with dedicated control rooms, which are designed for specialized skill testing using hi-fidelity manikins.
Adjacent to the patient rooms are four exam rooms, which prepare students for the primary care setting utilizing standardized patient actors. An apartment-like Home Care lab serves both as a didactic tool and a lounge for actors. This space has off-stage access to the exam rooms and provides a buffer between the actors and students. The final lab located in the Center is the Complex Care Lab where faculty members run scenarios to instruct and test students in prioritizing care for four patients at one time.
A variety of support spaces surround each of these labs for debriefing, simulation control/observation, storage and simulation preparation. A sophisticated array of cameras and microphones capture the activities in the skills labs for student and faculty review.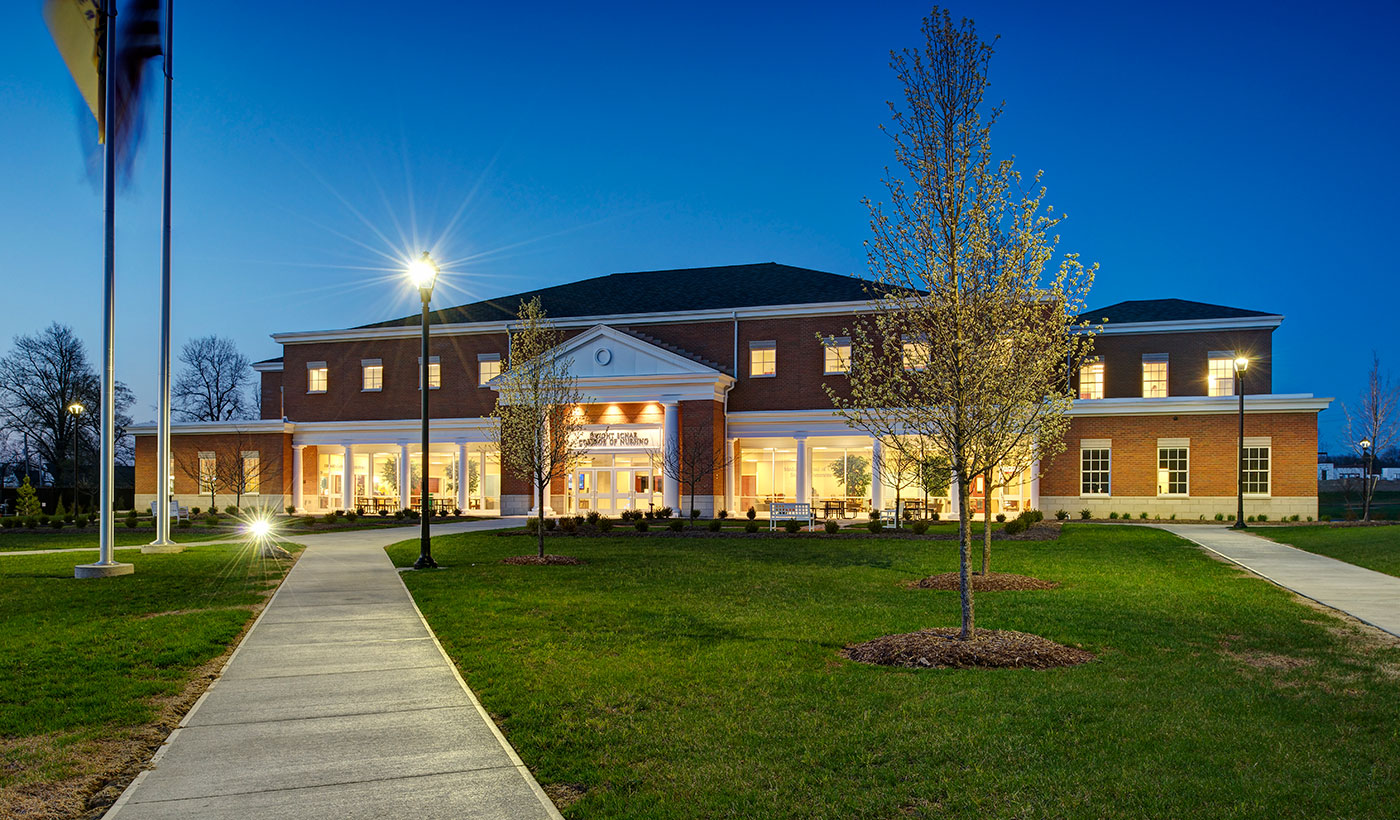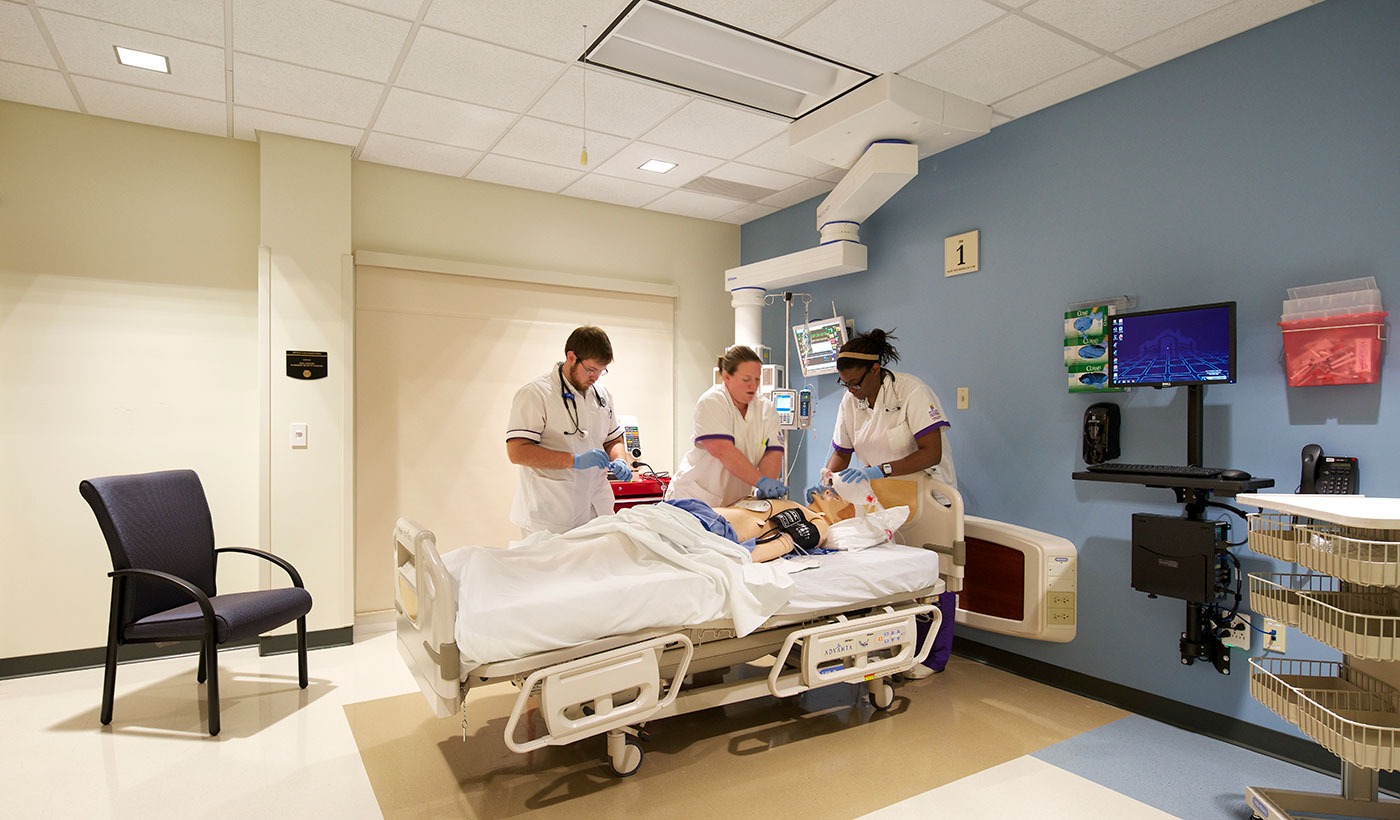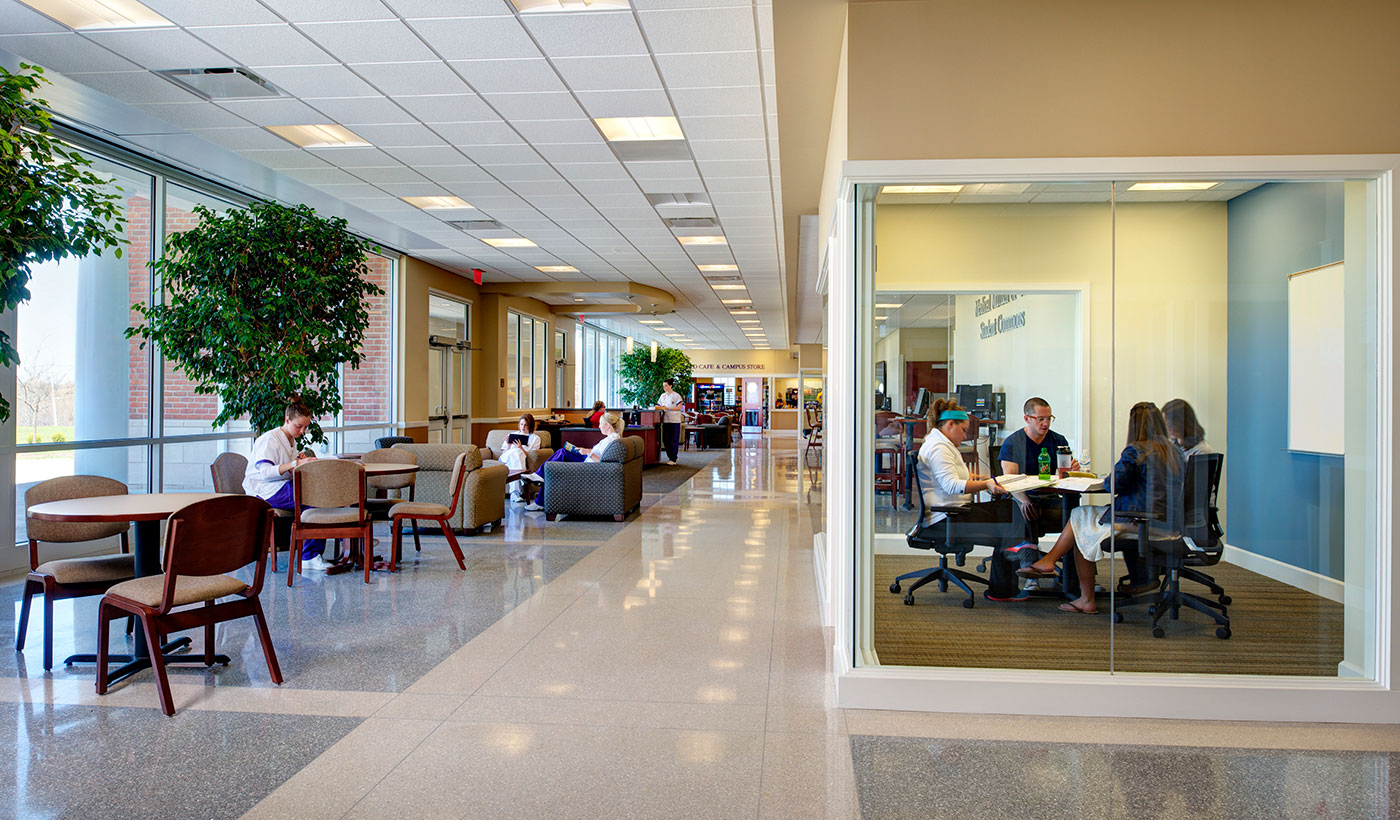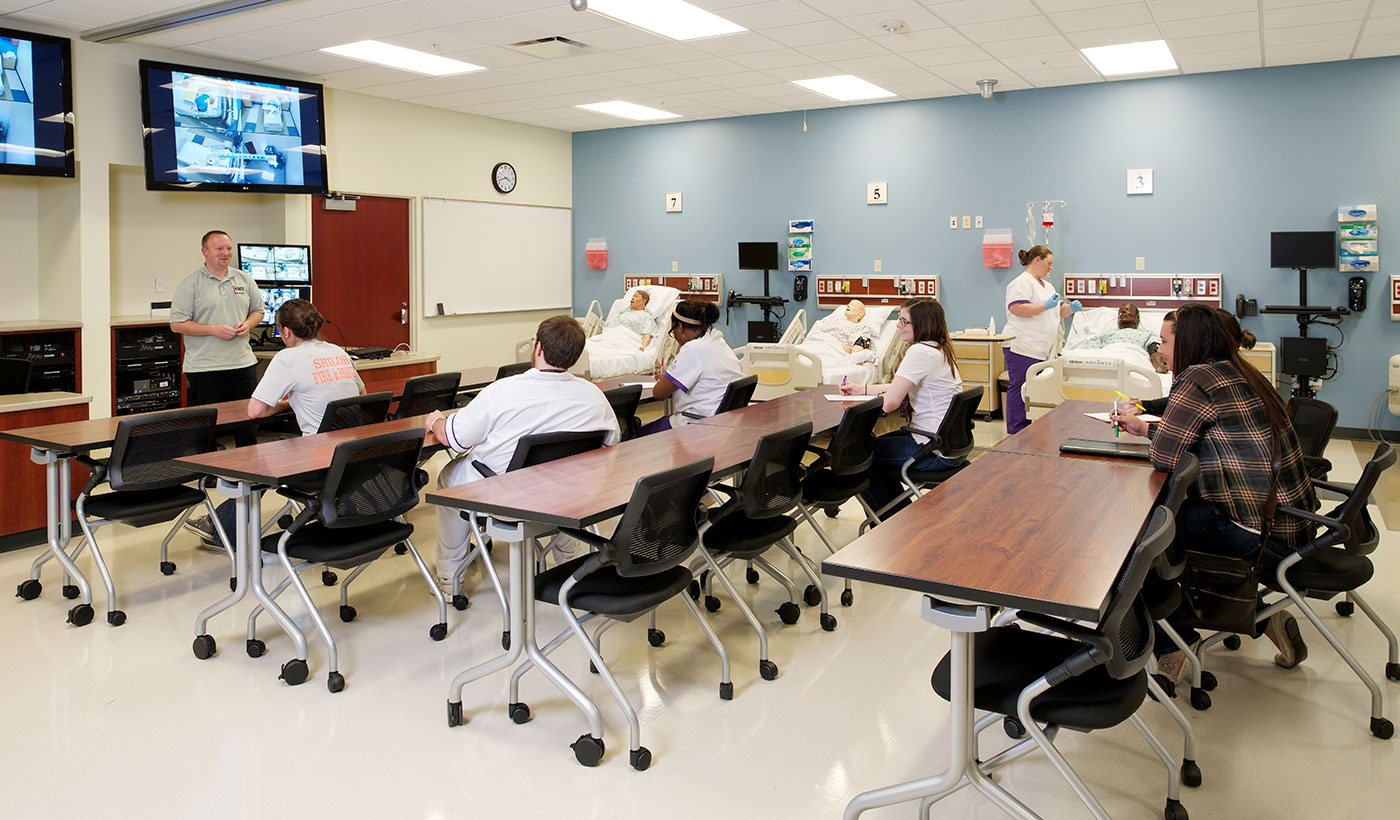 Key Team Members
Dennis Check
Scott Radcliff
Marge Zezulewicz
Ben Rantilla