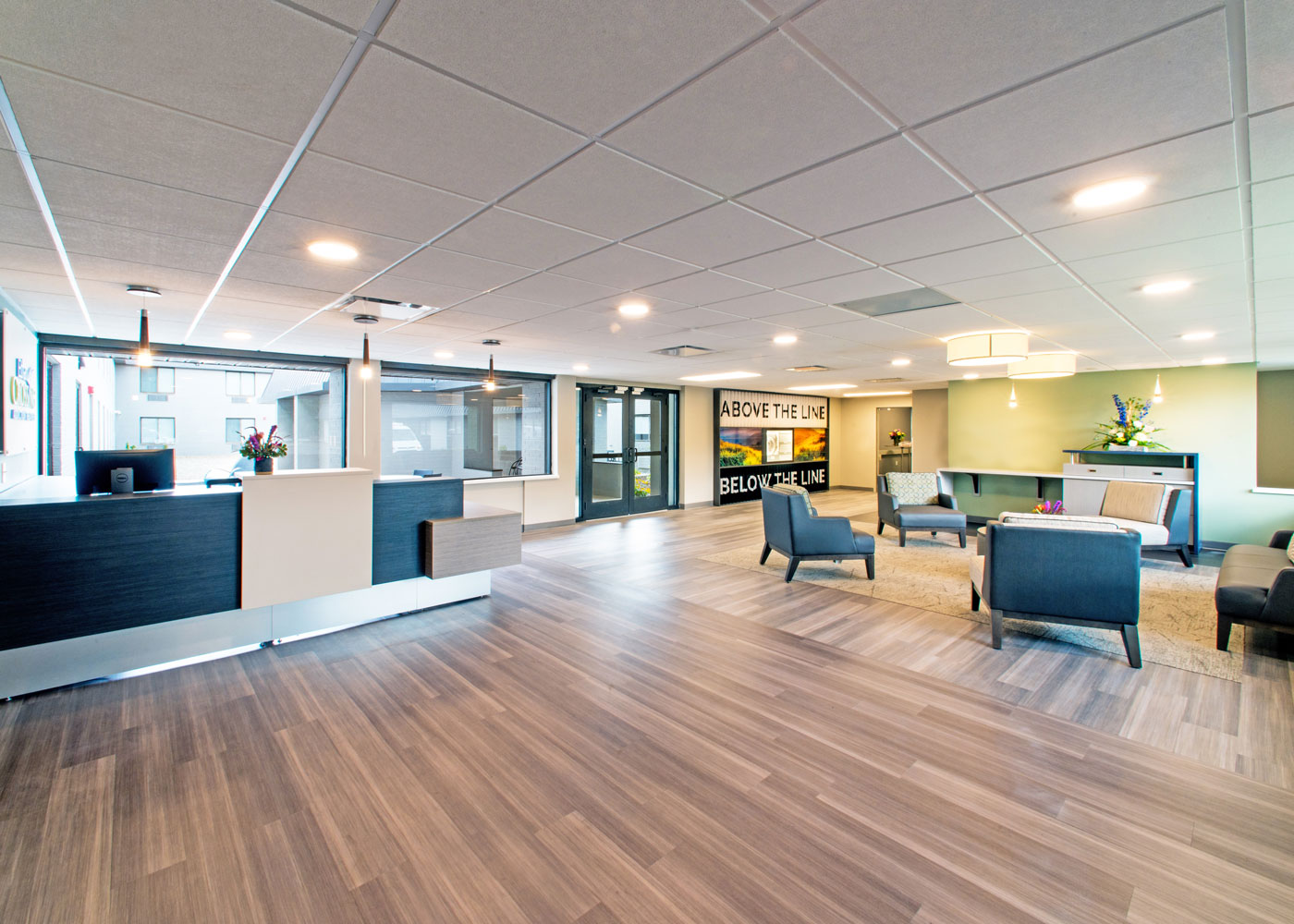 NewVista Healthcare
Ethan Crossing Addiction Treatment Center of Cleveland
Hasenstab Architects was engaged by NewVista Healthcare to convert an existing nursing care facility into a substance use disorder (SUD) facility in Euclid, Ohio.
All resident rooms were upgraded with new finishes, furniture, plumbing, HVAC and electrical fixtures for double occupancy use. A portion of the rooms were redesigned to create group rooms and other support areas for the residents and staff.
Immediately adjacent to the lobby is the intake/triage area. A lab and toilet room was provided for medical screening. The intake/triage space is also located adjacent to the 44-bed observation unit with male and female wings. After the initial intake and assessment process, the resident is transferred to the SUD area, which includes a 52-bed men's unit and a 36-bed women's unit.
A large, central dining room with an outdoor patio, activity-focused group rooms (music, library, games, etc.) and an exercise room were included to be shared by all residents. Additional visitation and consult rooms were provided near these amenities with easy access from the lobby. A central courtyard/greenspace was also provided for resident use.
A separate Psychiatric Partial Hospitalization / Intensive Outpatient Program (PHP/IOP) area with dedicated entrance and exterior courtyard offers treatment services for residents who have been discharged from the SUD facility.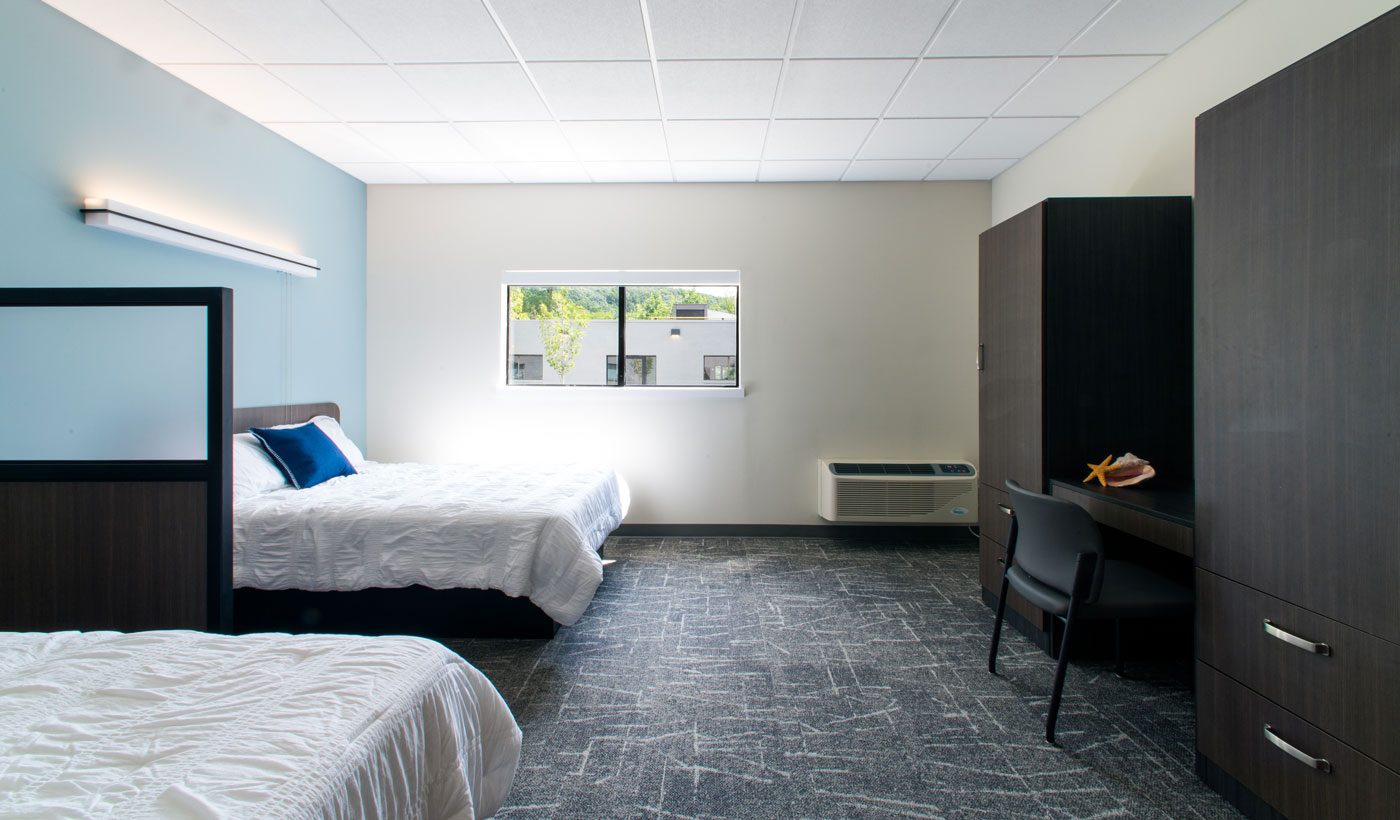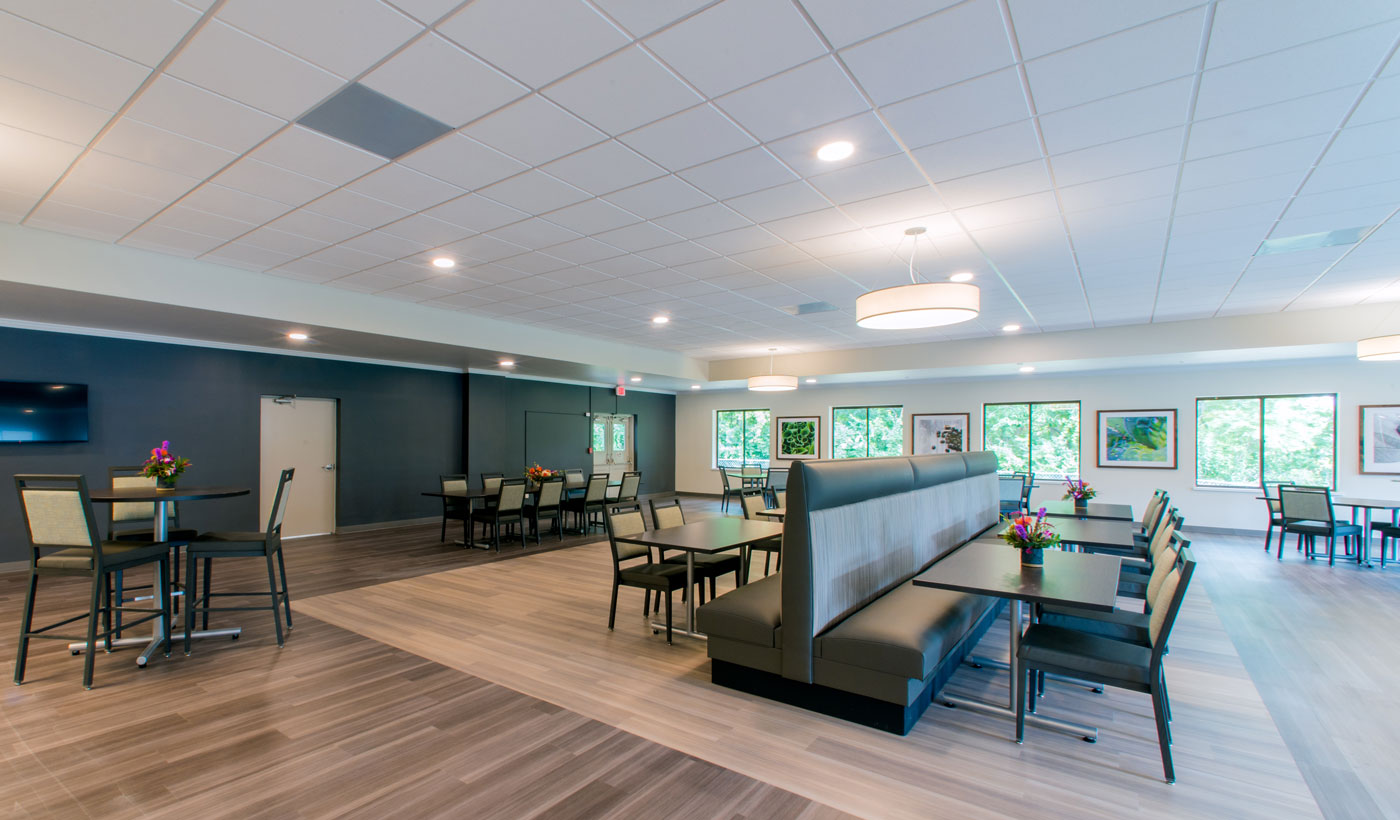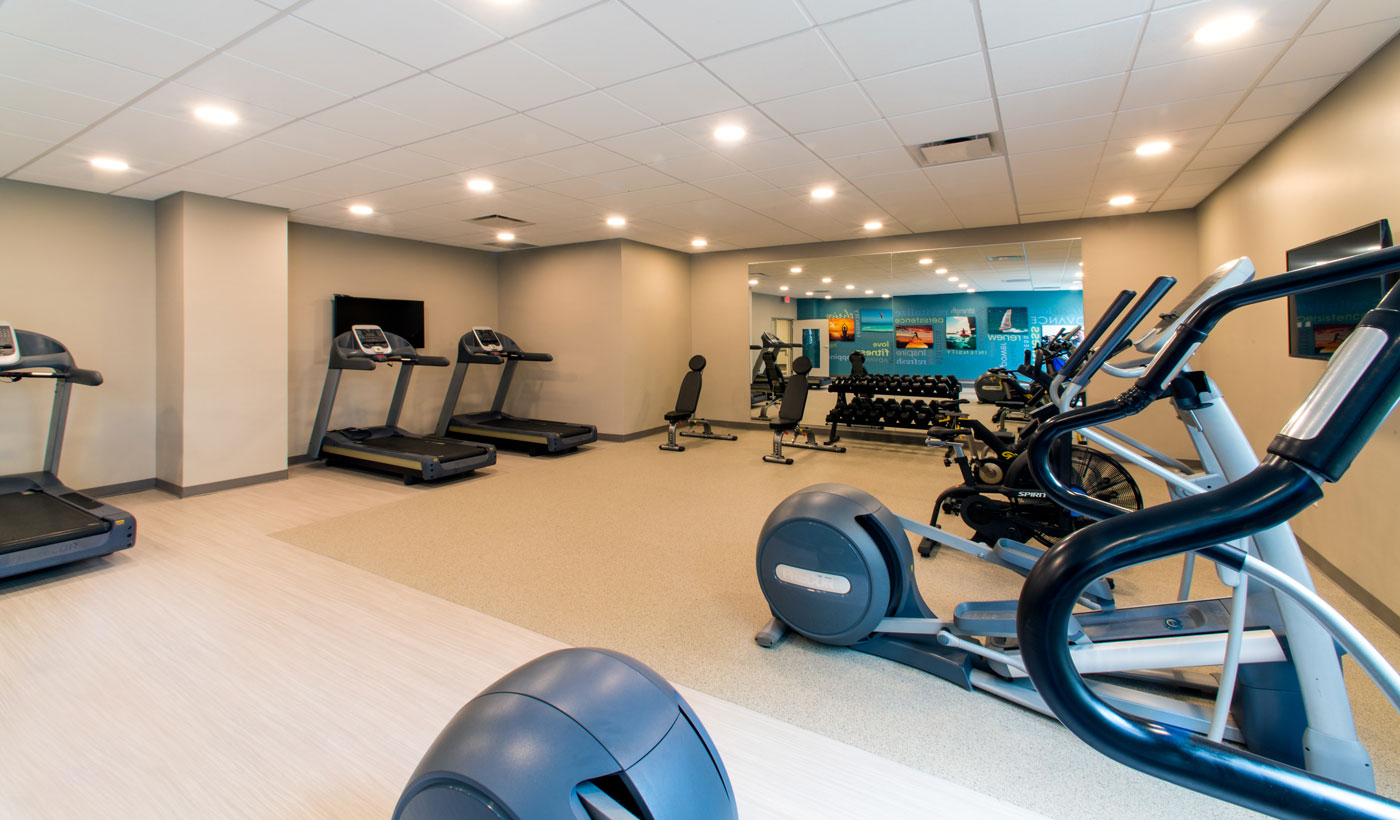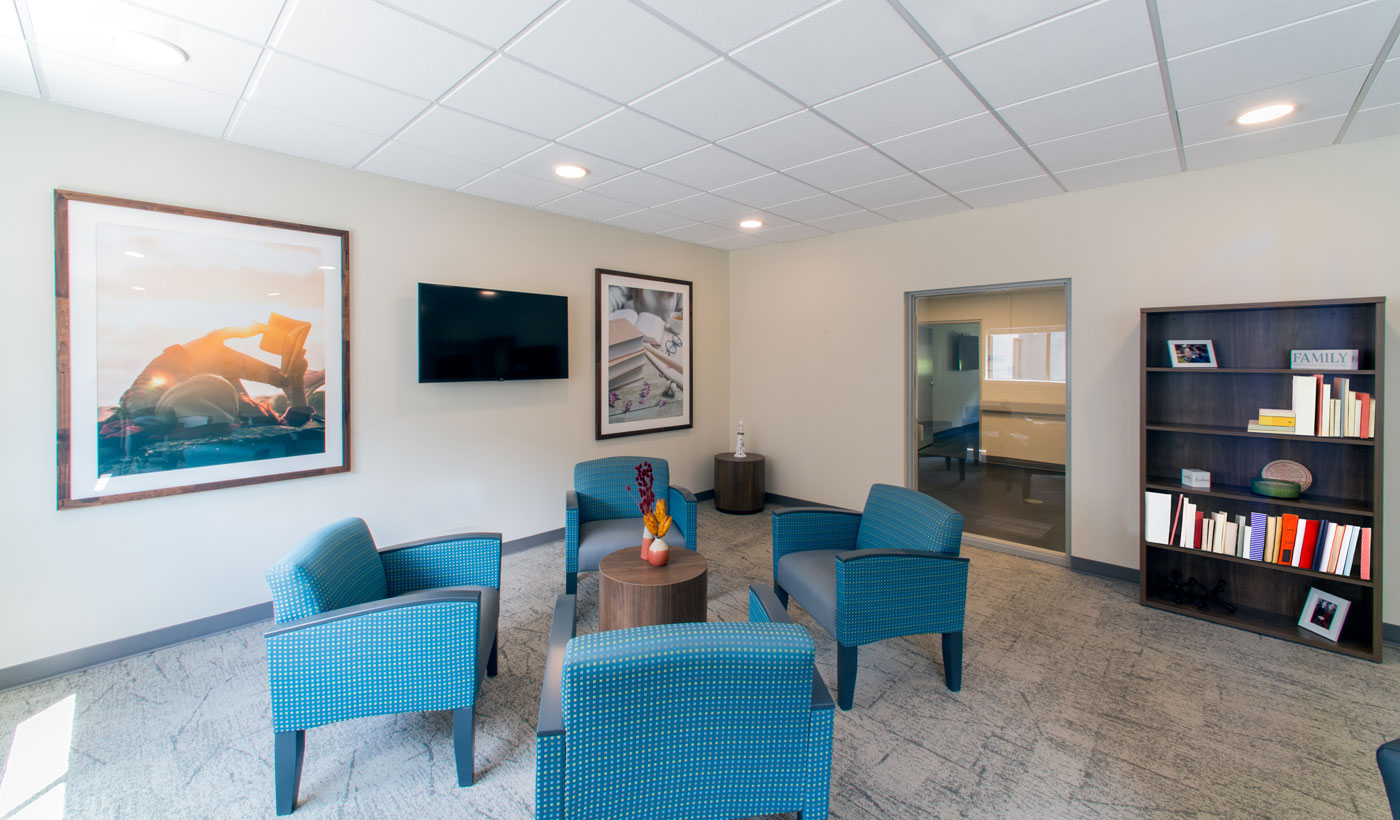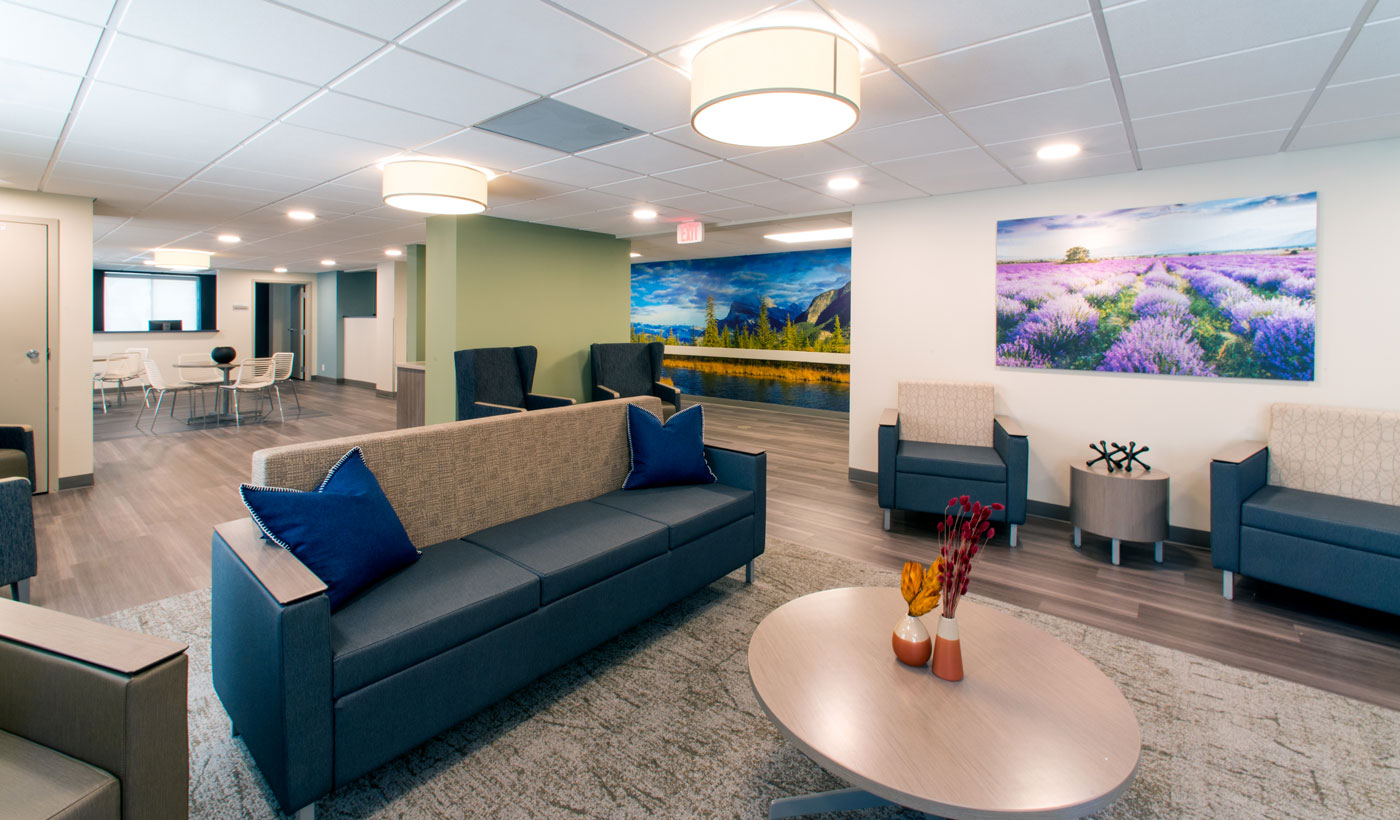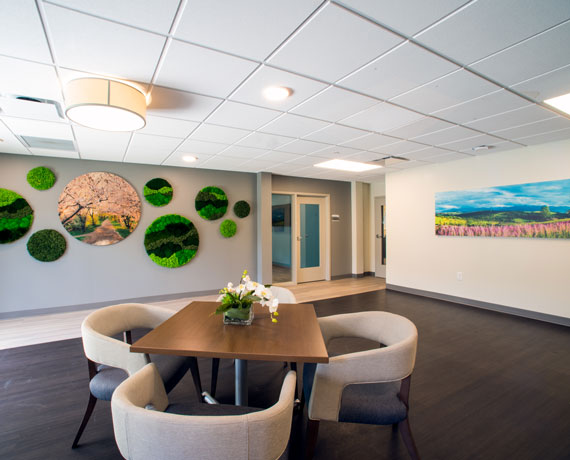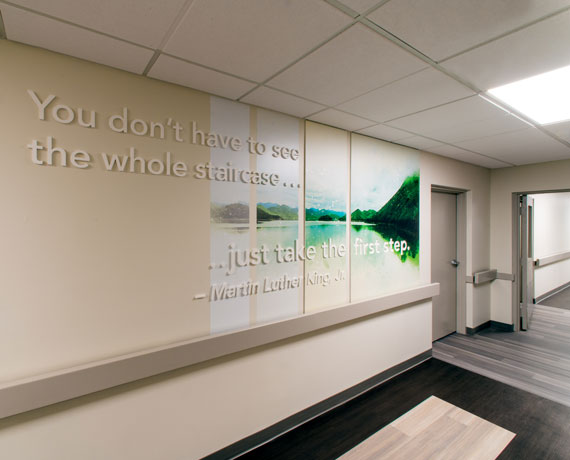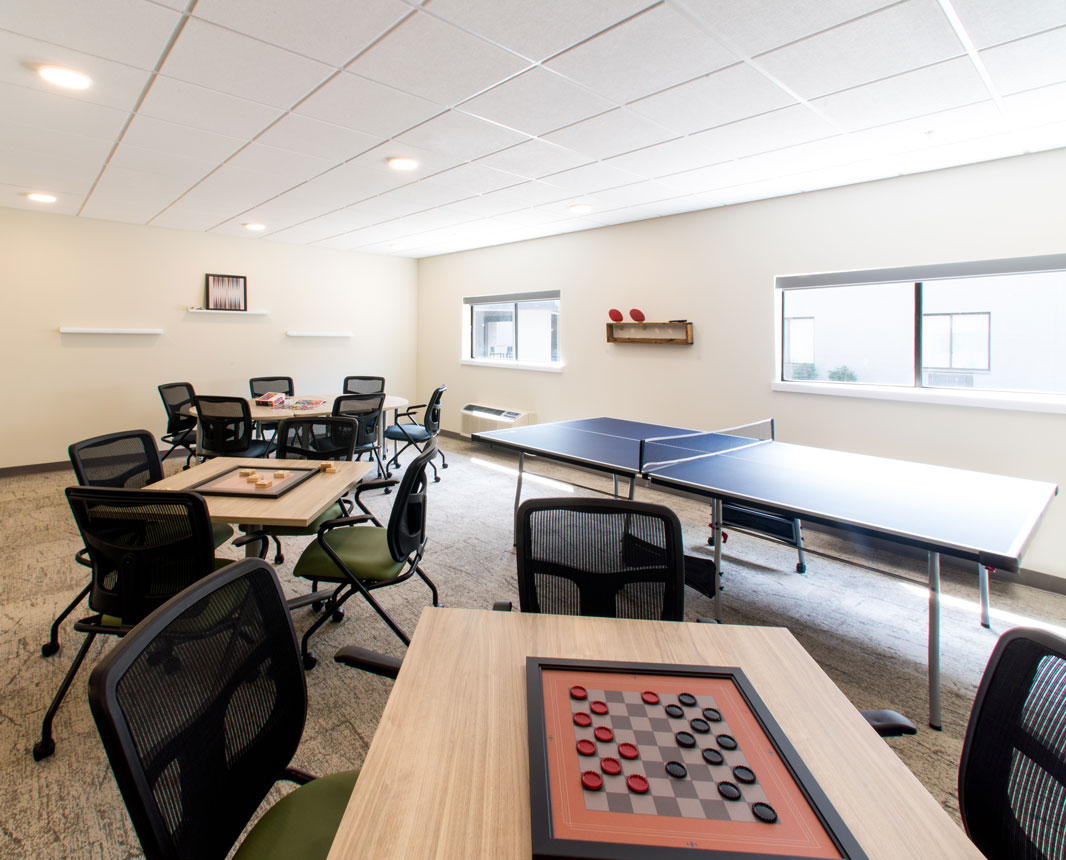 Project Details
Client
Category
Size
16,250 Square Feet (Renovation)
42,000 Square Feet (Finish Upgrades)
Keywords
Key Team Members
Dan Herstine
Marge Zezulewicz
Chitra Matthai
Rose Grow
Liz Posadas