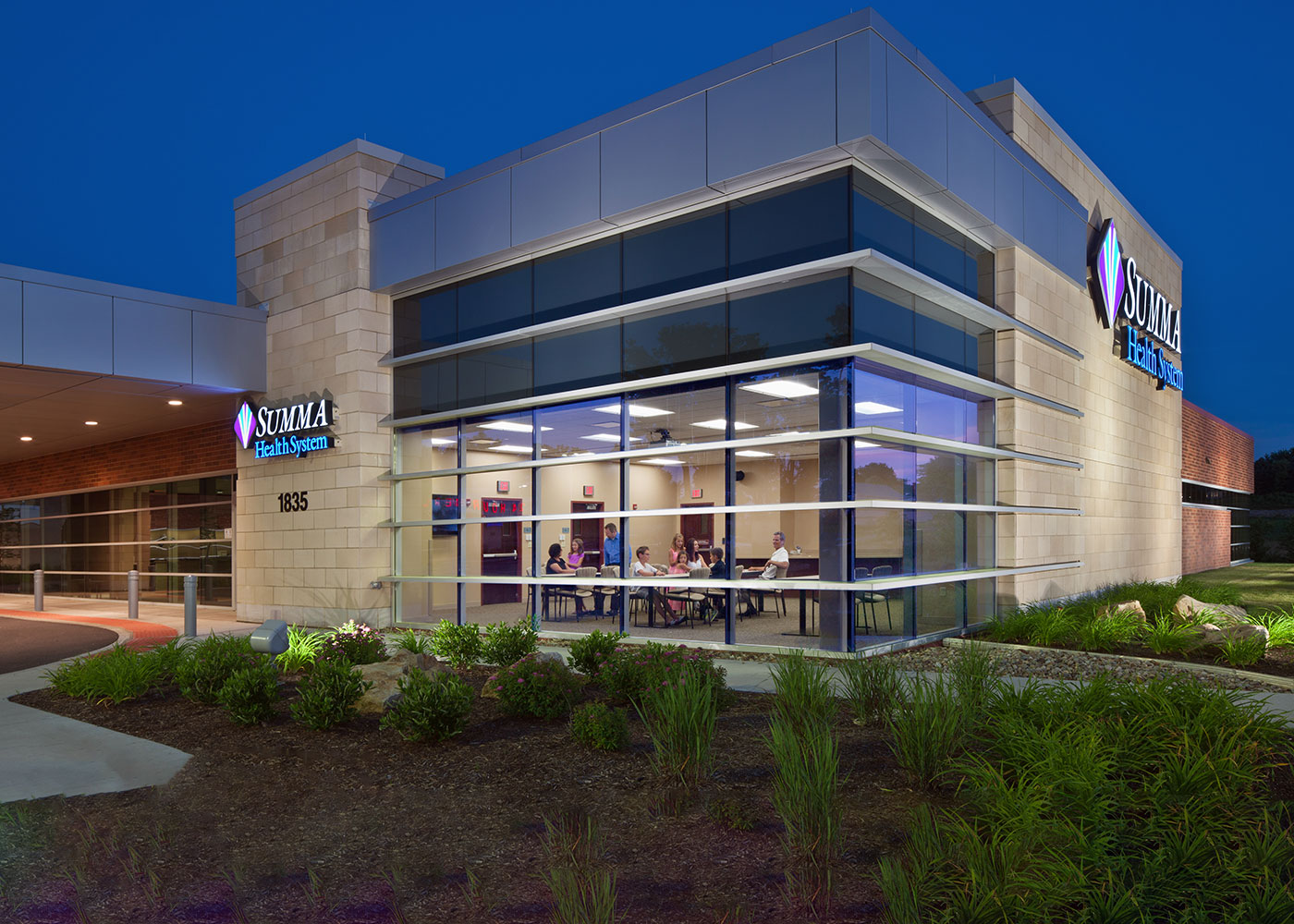 Summa Health
Green Medical Office Building
Summa Health's Green Medical Office Building at Heritage Crossings is a 21,000-square-foot outpatient facility that houses physician offices, a cardiac testing area, and testing labs. Physician services include:
Primary Care
Sports Medicine
Behavioral Health
Cardiology
Other Specialties
This facility is integrated with an adjacent emergency and diagnostic testing facility also planned and designed by Hasenstab Architects. The project was a part of an on-going campus development / master planning effort that allows for continuing expansion of the outpatient services.
The design features and materials extend the Summa branding of the adjacent emergency facility to create an integrated look that builds upon the campus setting. Extensive use of daylighting was incorporated into the facility to enhance the patient experience and provide potential energy savings.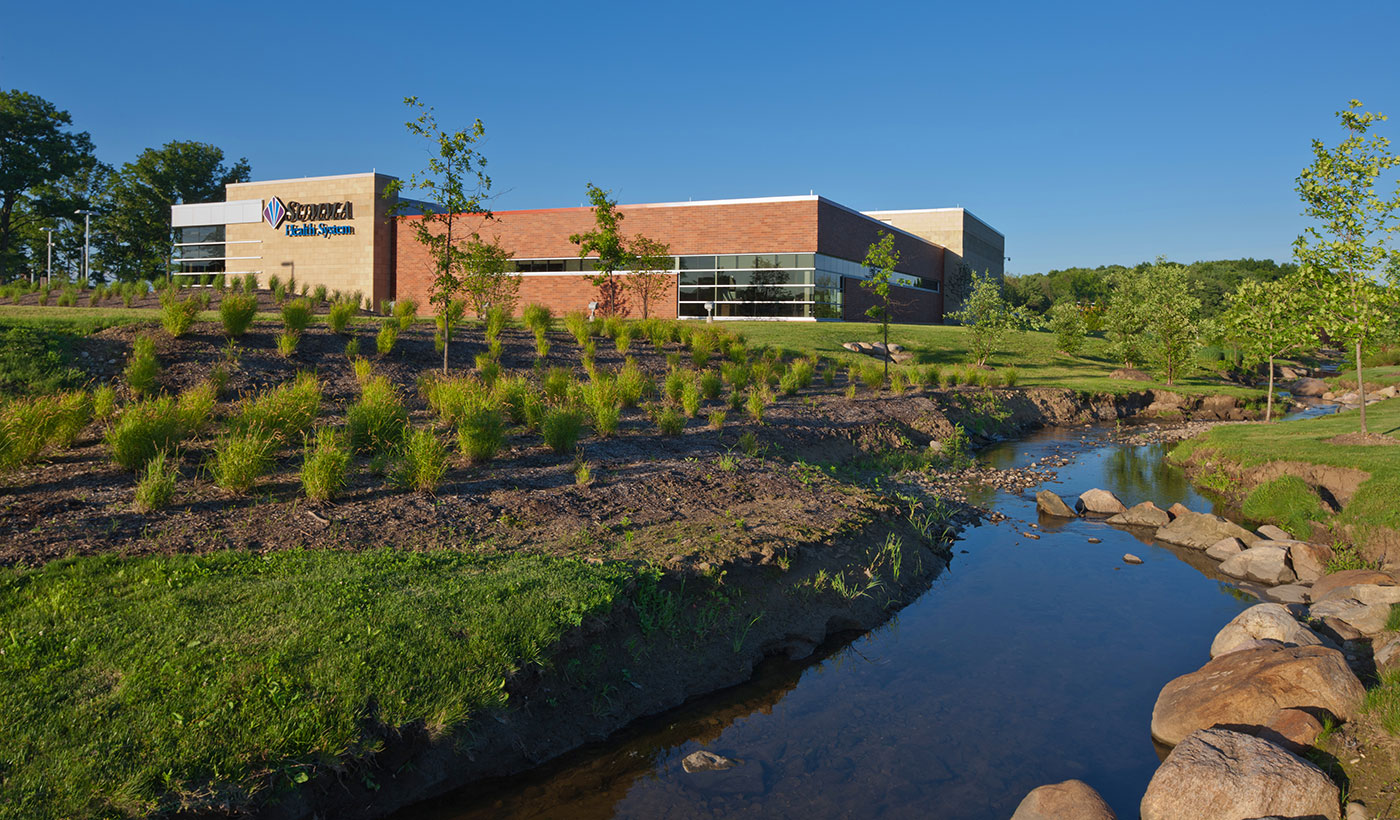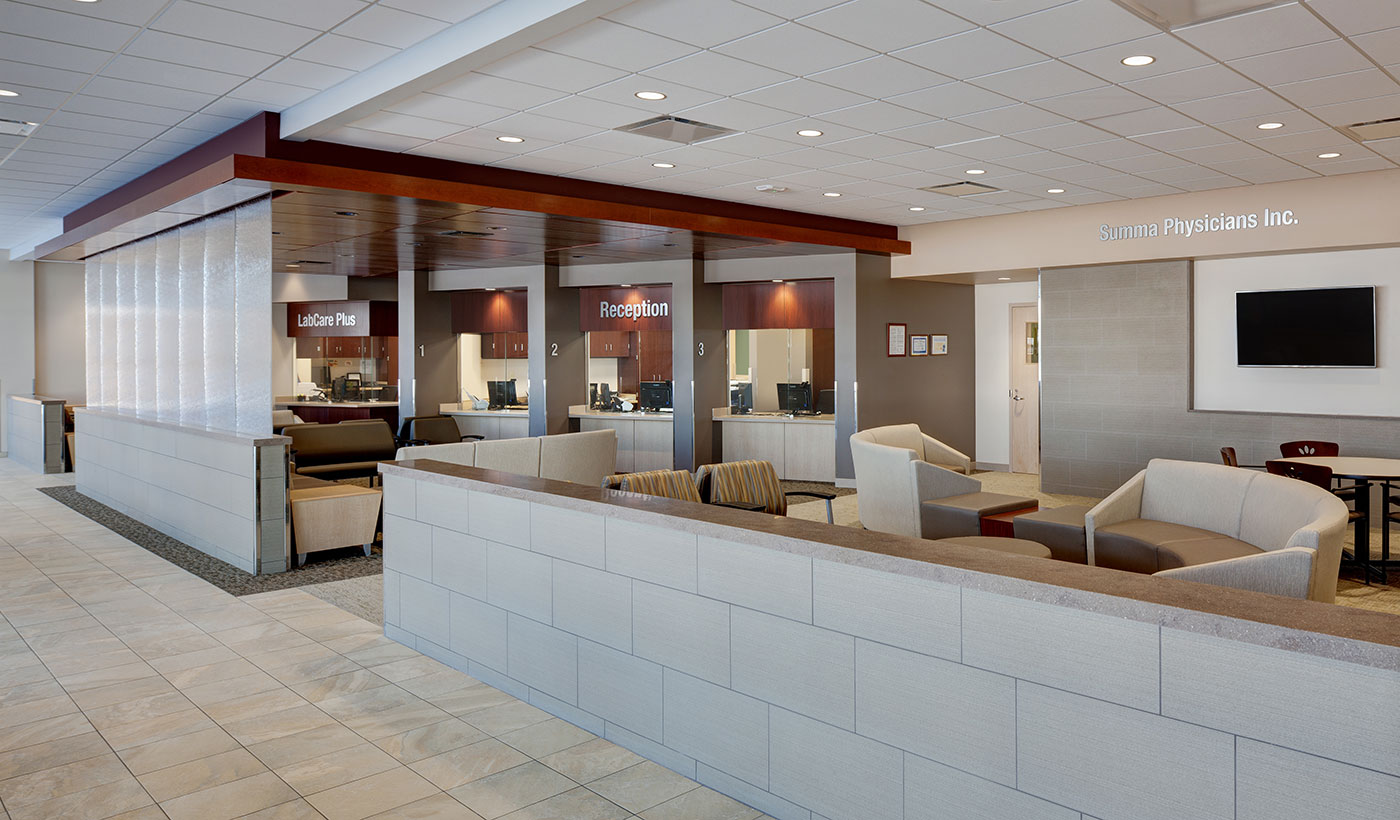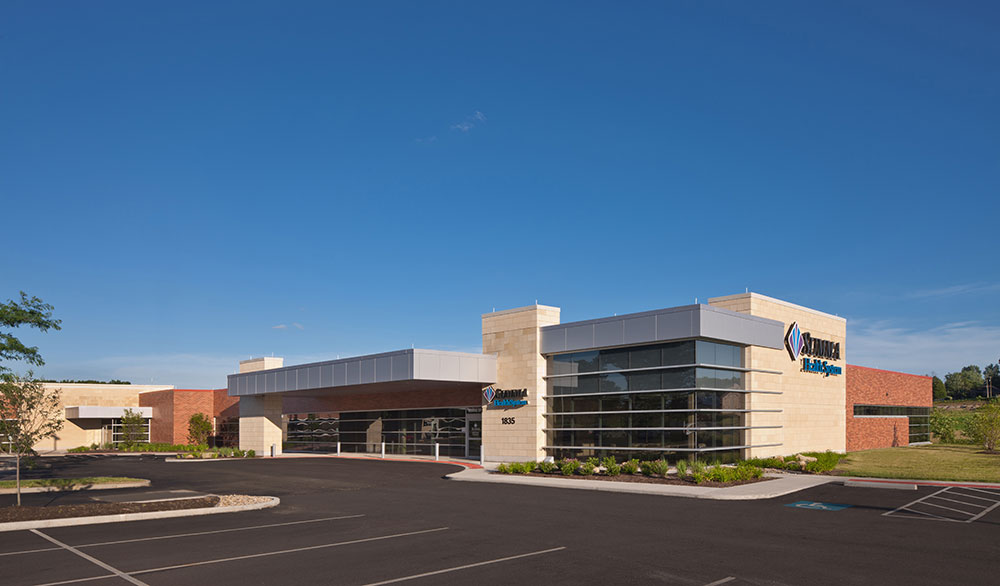 Key Team Members
Bob Medziuch
Amador Gonzalez
Dan Herstine
Matt Glassner
Chitra Matthai
Ben Grow
Rose Grow