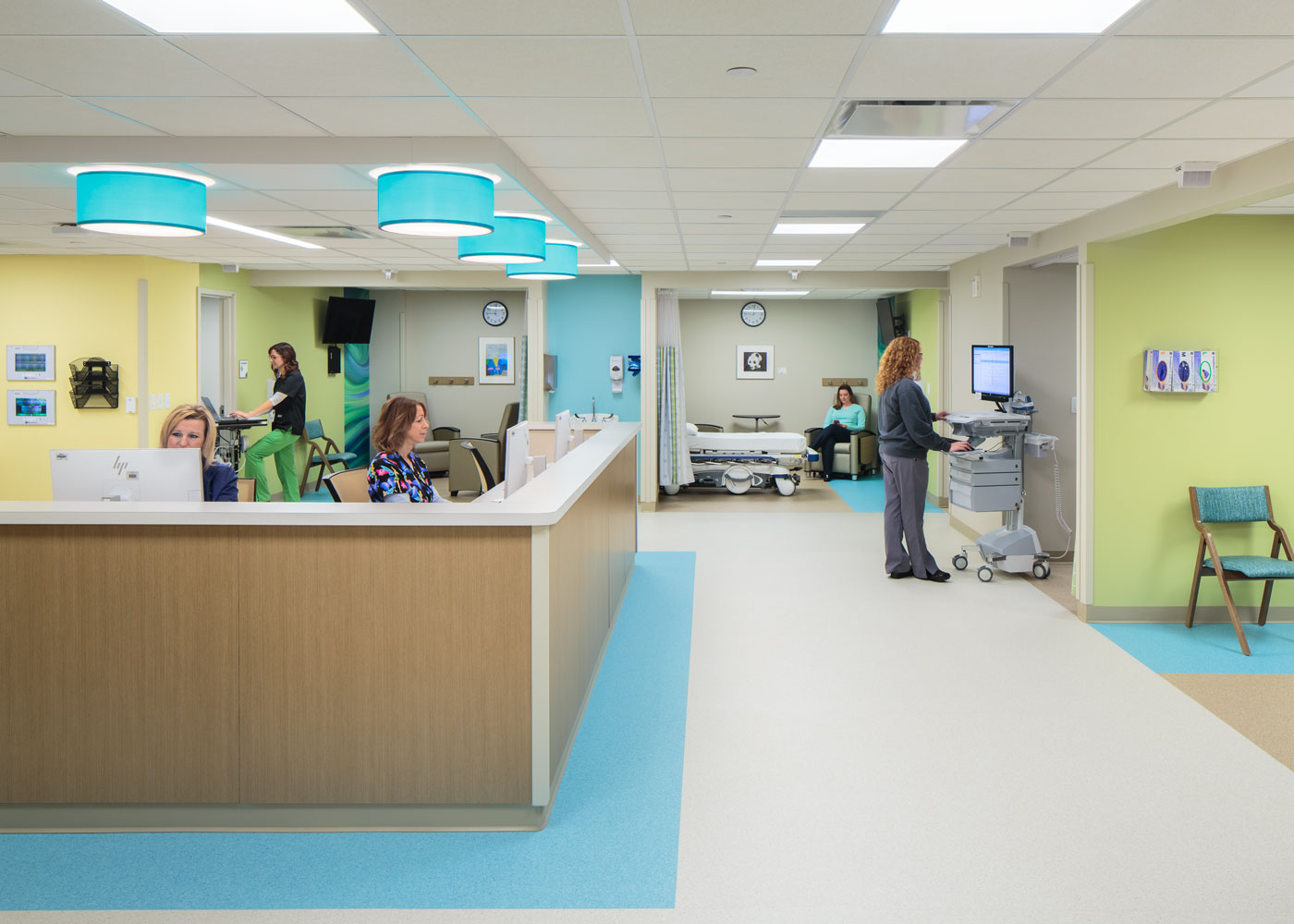 Akron Children's Hospital
Infusion & Sedation Center
Located in space previously occupied by the relocated Emergency Department, the new Infusion & Sedation Center brings together services that were scattered throughout the hospital.
The new space provides a comfortable and convenient, patient-centered environment for pediatric patients to receive IV therapy or sedation for procedures administered by specially trained pediatric nurses.
The 6,800 square foot space includes six infusion areas with two private rooms and four semi-private cubicles. The sedation area includes two treatment rooms with four pre/post areas.
Patients receiving IV therapy are often required to stay in the hospital for an extended length of time. A play zone with digital video wall, gaming consoles and other activities was provided to create a positive distraction for patients while they receive treatment.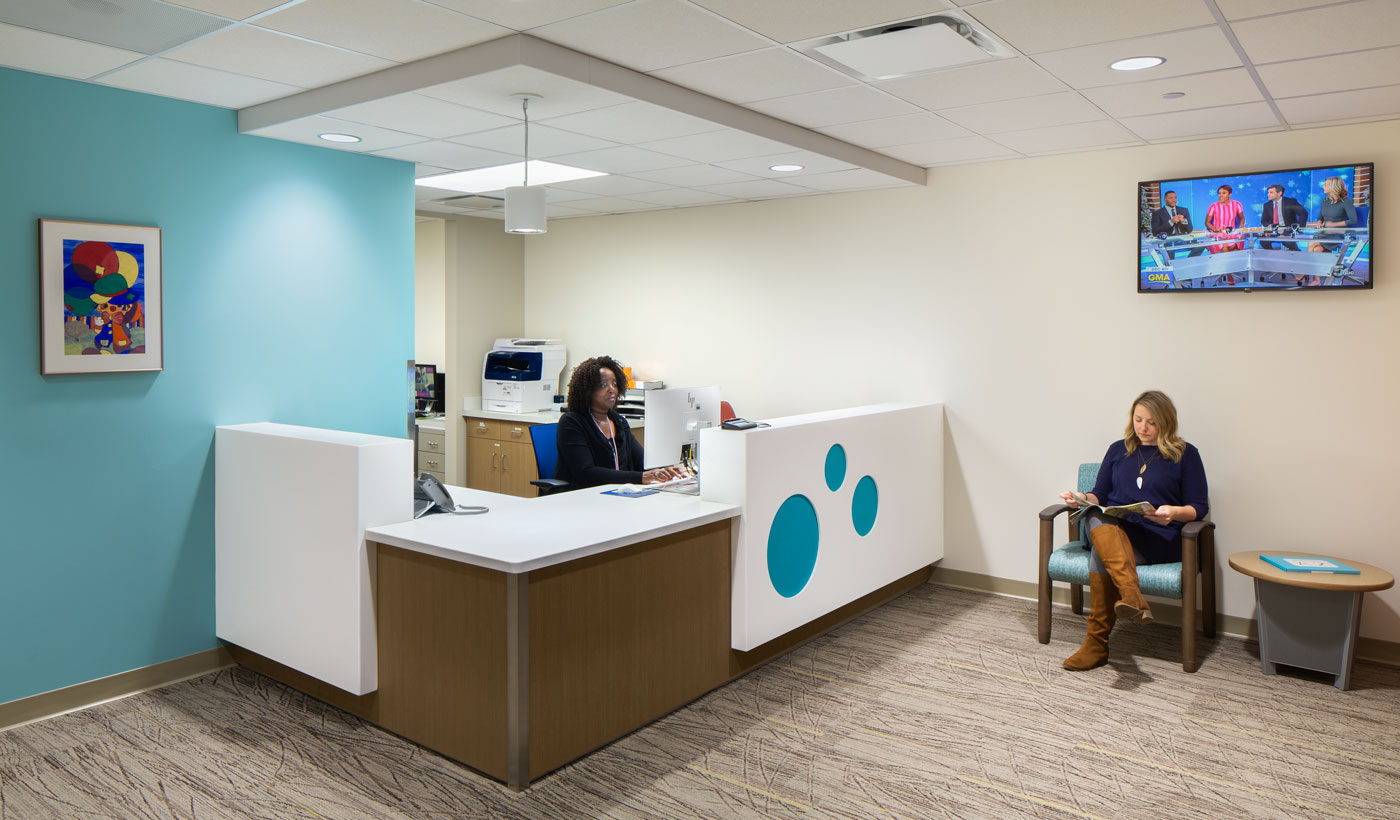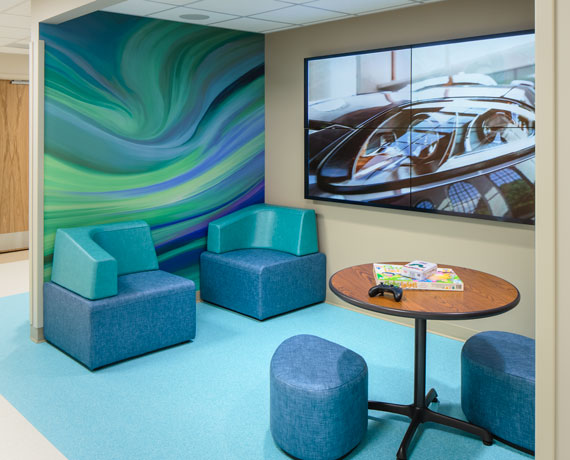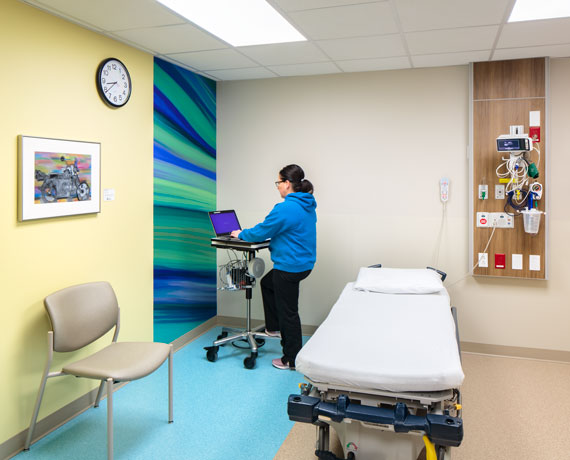 Project Details
Client
Akron Children's Hospital
Category
Keywords
Key Team Members
Scott Radcliff
Marge Zezulewicz
Mike Serafin
Amador Gonzalez
Carla Cremers
Tina Kessel