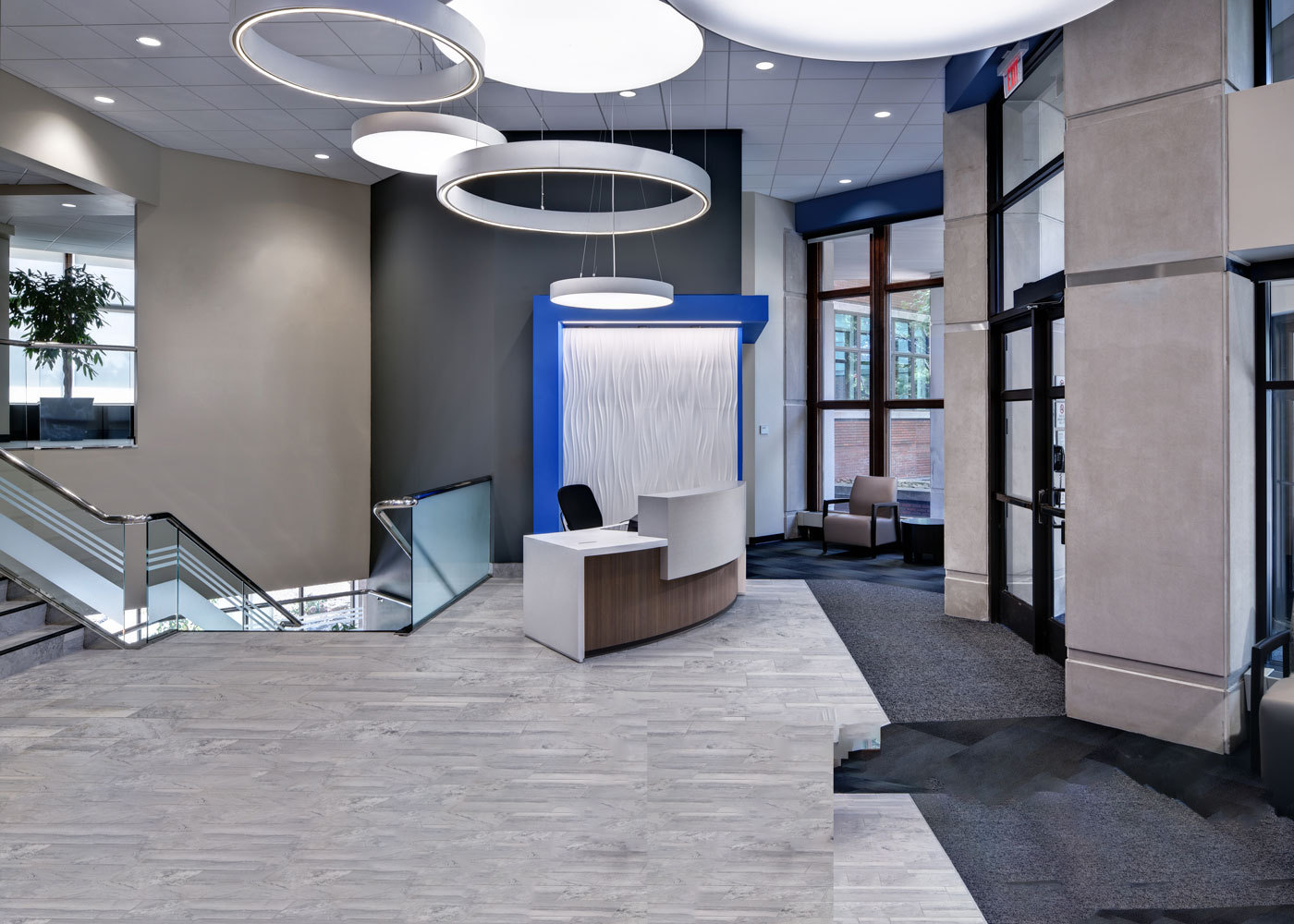 Confidential Client
Lobby Renovation
Interior Architecture Firm — Lobby Renovation
The interior of a building can be the soul of a thriving and successful work culture. This 1,300-square-foot lobby had not been changed much since the building was constructed in 1989. The client wanted to engage an interior architecture firm who understood the critical nature of a first impression. The project goal was to create a modern and clean look for the lobby, emulating a "high-end hotel feel." Hasenstab Architects delivered.
The team brought this interior architecture project to life, providing sophistication and elegance, yet making it inviting and comfortable. The selection of materials, as well as excellent craftsmanship and details, ensured an amazing impression that surprises and delights the client's first-time guests. As a leading interior architecture firm, the Hasenstab Architects team works to capture the character of our clients in our interior designs.
Convenience areas such as beverage stations and personal lockers were introduced. Updated lighting was installed with new LED curved pendants. Functional yet sculptural lights were selected. A customized etched glass artwork piece changes colors to reflect the client's logo. All of this makes for a unique, inviting and intriguing first impression.
The previous lobby did not comply with ADA standards. Because the lobby is located between the main floor levels, stairwells were the only way to get to the other floors and a restroom in the space did not allow for wheelchair access. To achieve ADA compliance, the reception desk was relocated from its original location to allow for the installation and use of a new elevator.
As one of the area's leading interior architecture firms, our intent is to enrich the human experience when interacting with the environment. This means strengthening the brand and culture when possible, and integrating technology to accommodate new ways of working. Hasenstab Architects works hard to marry a client's vision and goals with the latest standards and trends in interior architecture.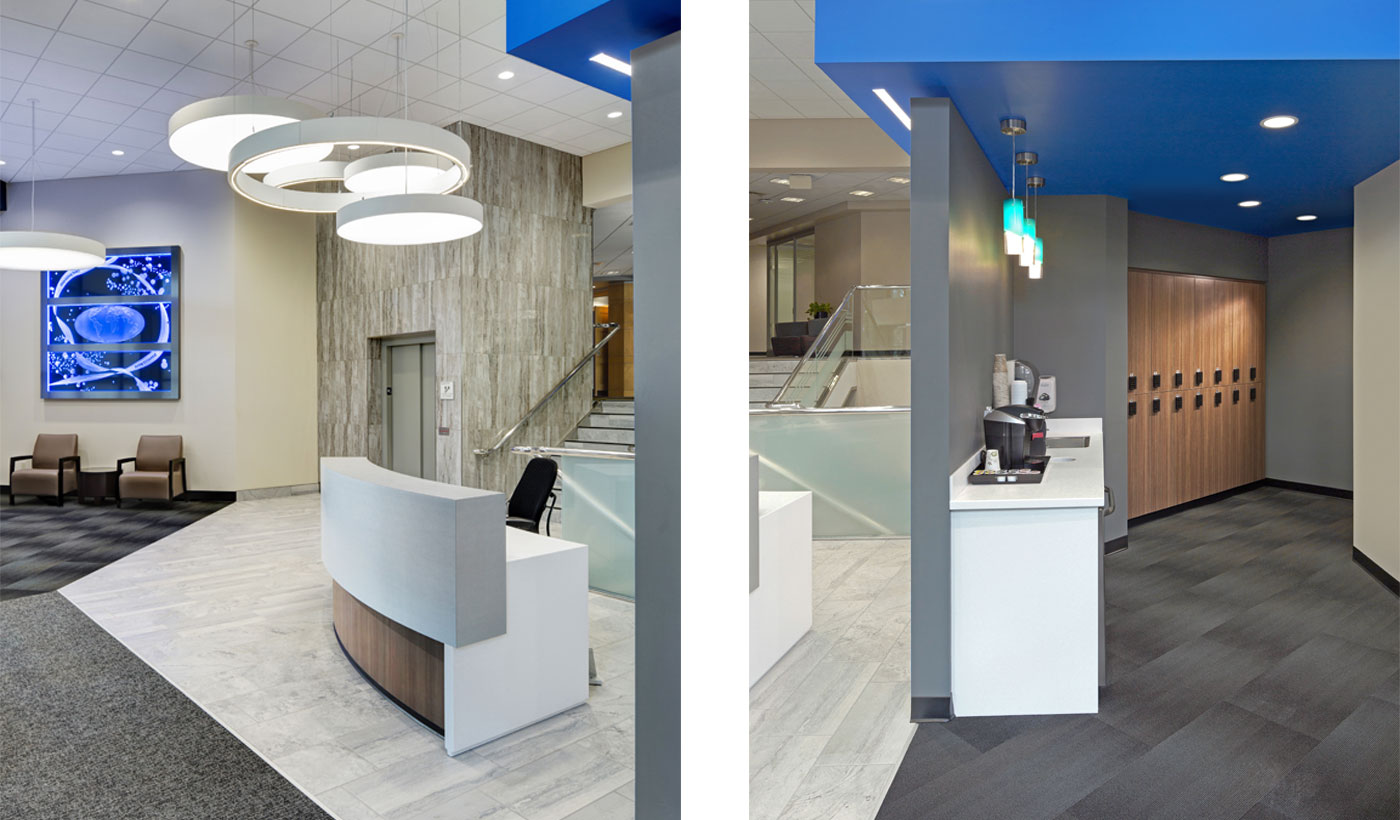 Key Team Members
Mark Diekmann
Chitra Matthai
Amber Duco
Ben Grow
Rose Grow