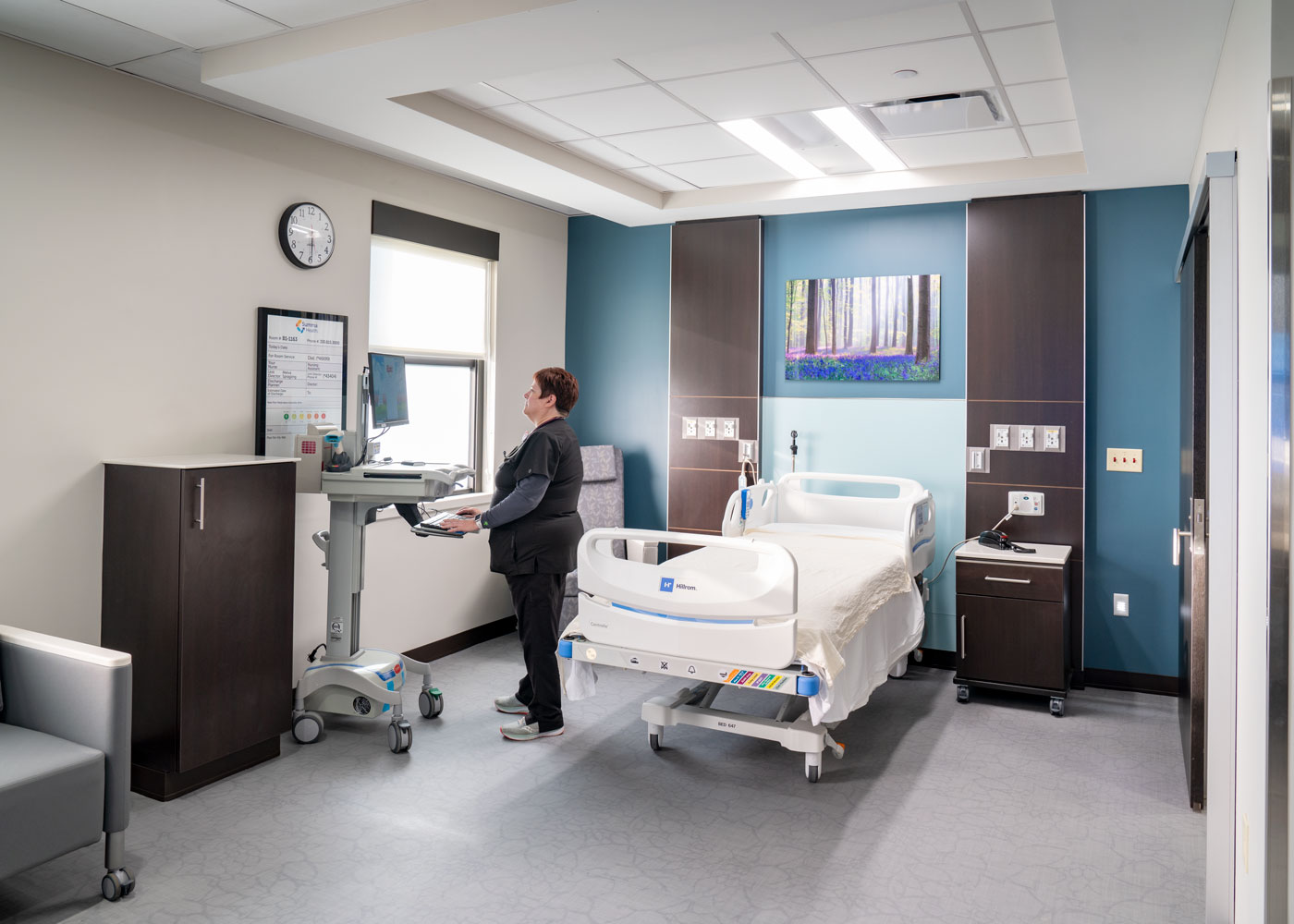 Summa Health
Joint Center of Excellence
Hasenstab Architects was engaged by Summa Health to design a modern, comfortable recovery and rehabilitation space for patients who have received total joint replacements at Barberton Hospital.
With hospitality elements incorporated into the functional hospital space, the Joint Center of Excellence is designed to be reminiscent of a hotel. Interior design features and finishes provide a calm, healing environment for optimal patient rehabilitation.
Patient rooms are spacious, with ample room for companion support, and feature a large TV and desk area.
Eight patient rooms are featured in the rehabilitation unit, as well as nurses' stations and staff support areas, including clean supply, physician workspaces, and a lounge. Additionally, the Joint Center of Excellence features modern furniture, artwork, and a music system in the hallways to enhance the patient experience.
Complications with the existing MEP systems presented a challenge to the project's tight schedule. However, the team worked with an accelerated design timeline and construction schedule and was able to meet the deadline on time.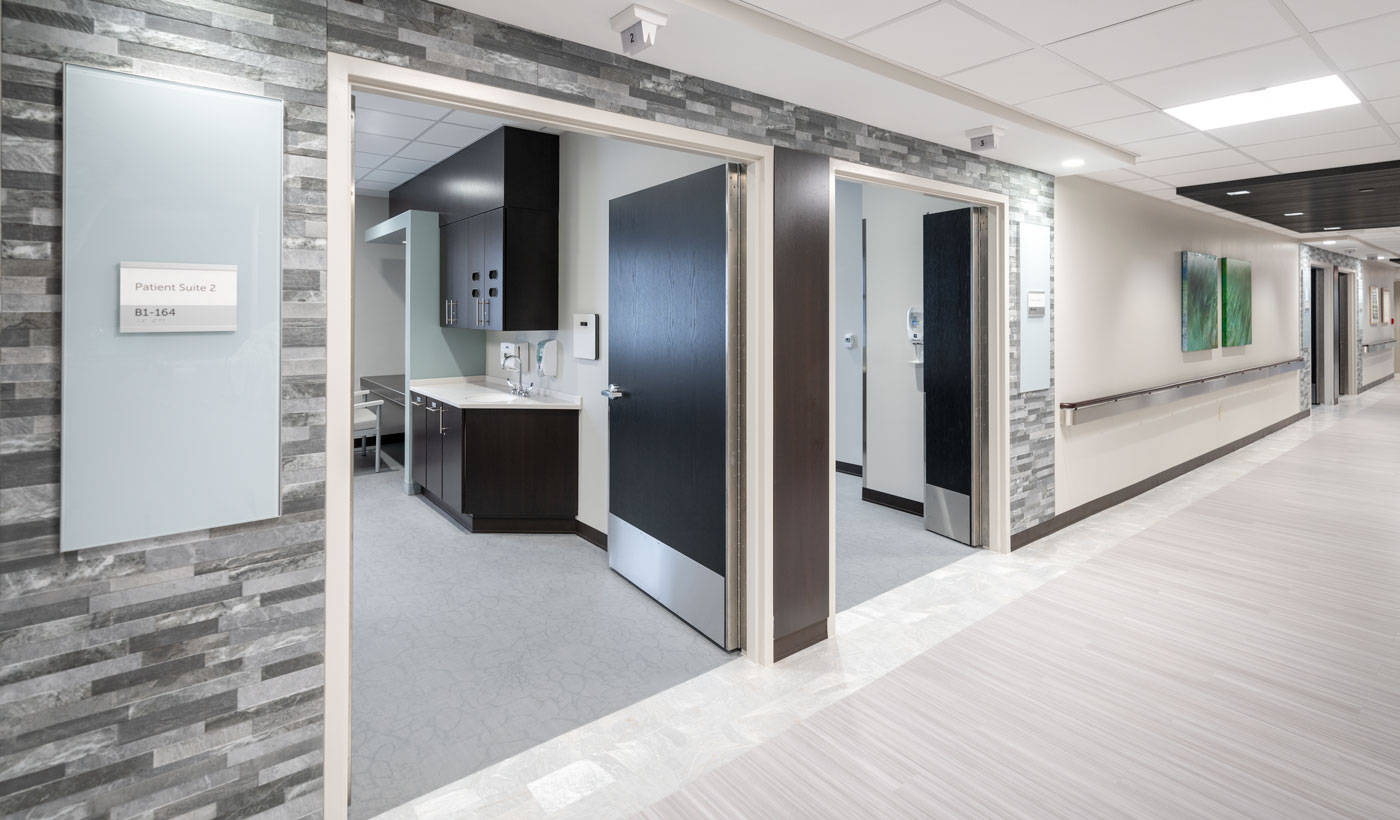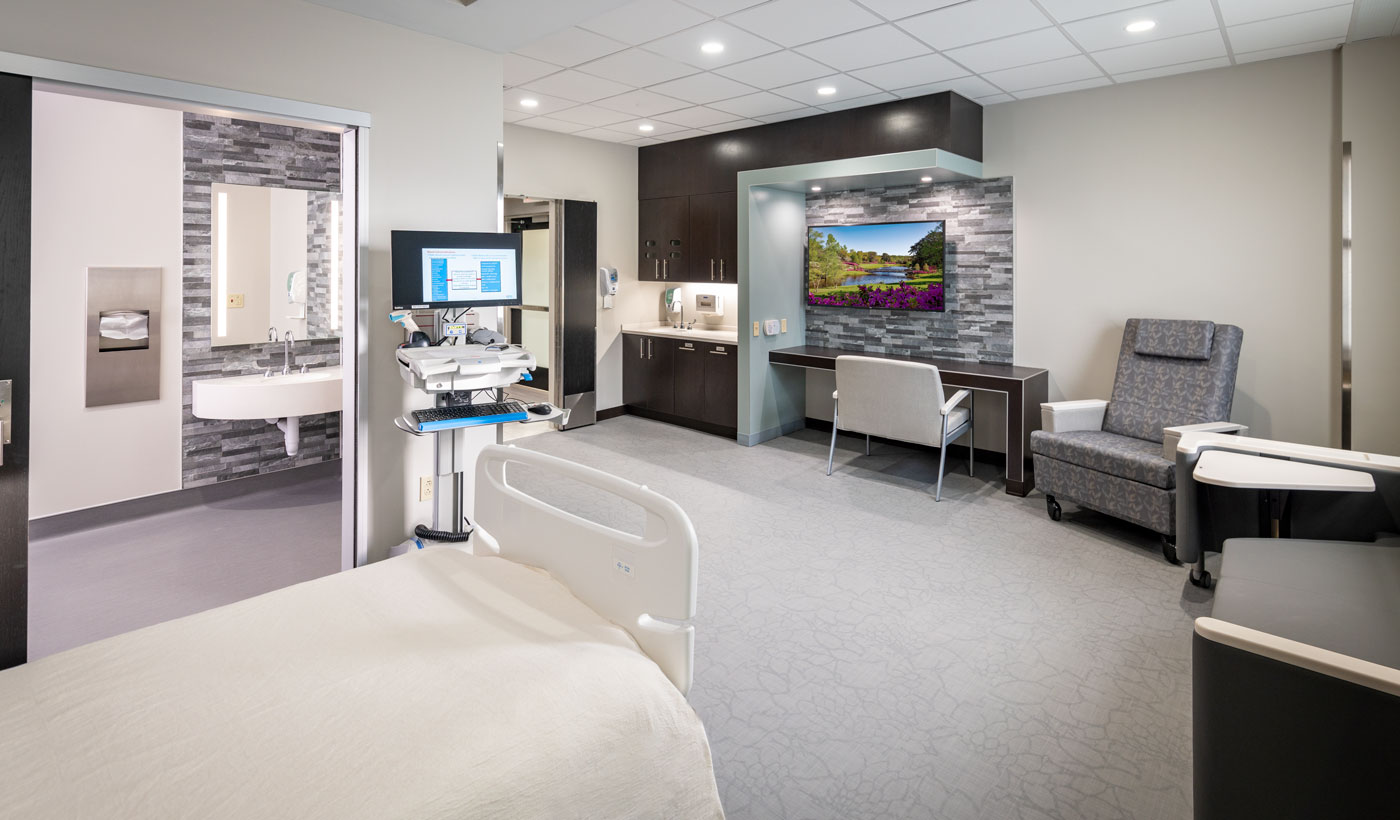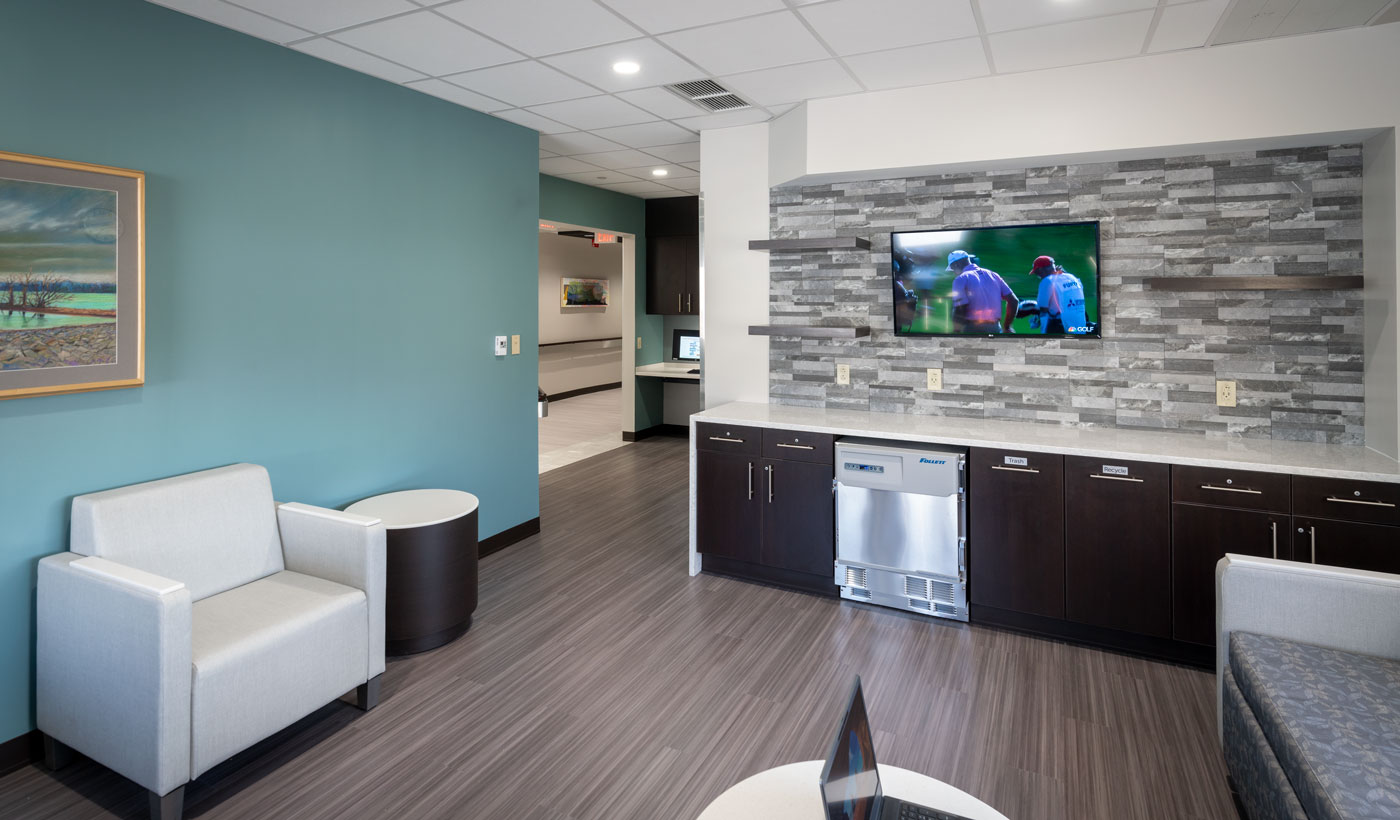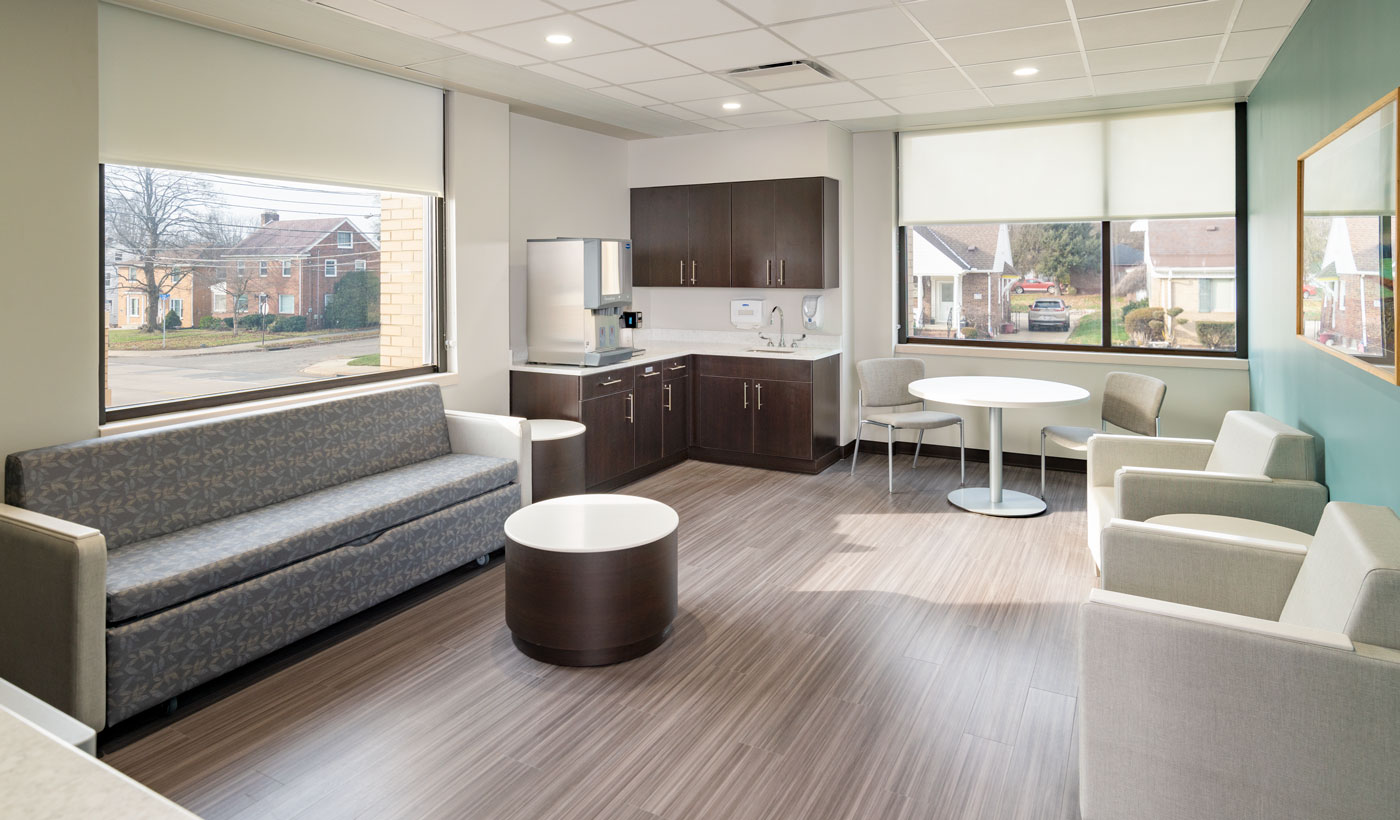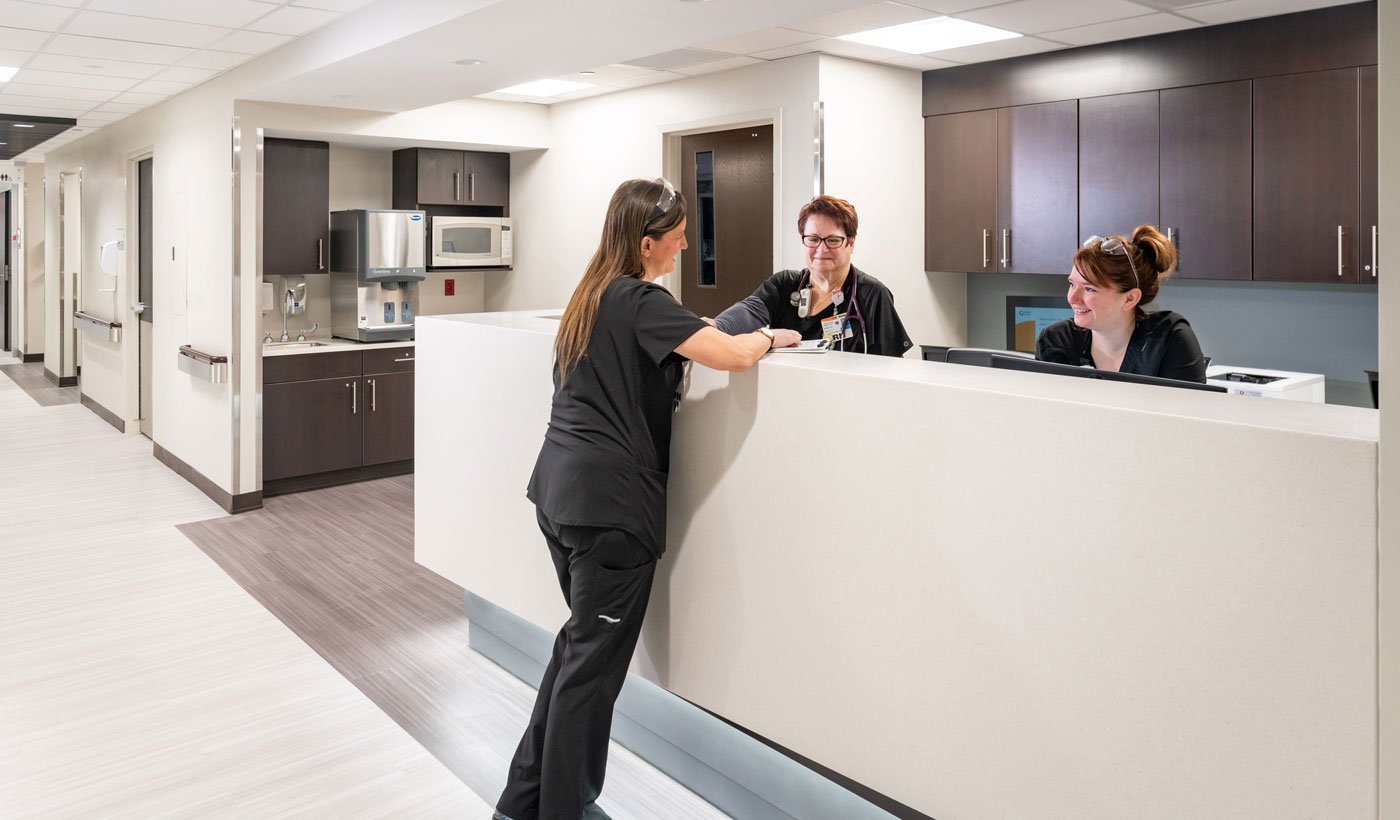 Key Team Members
Matt Glassner