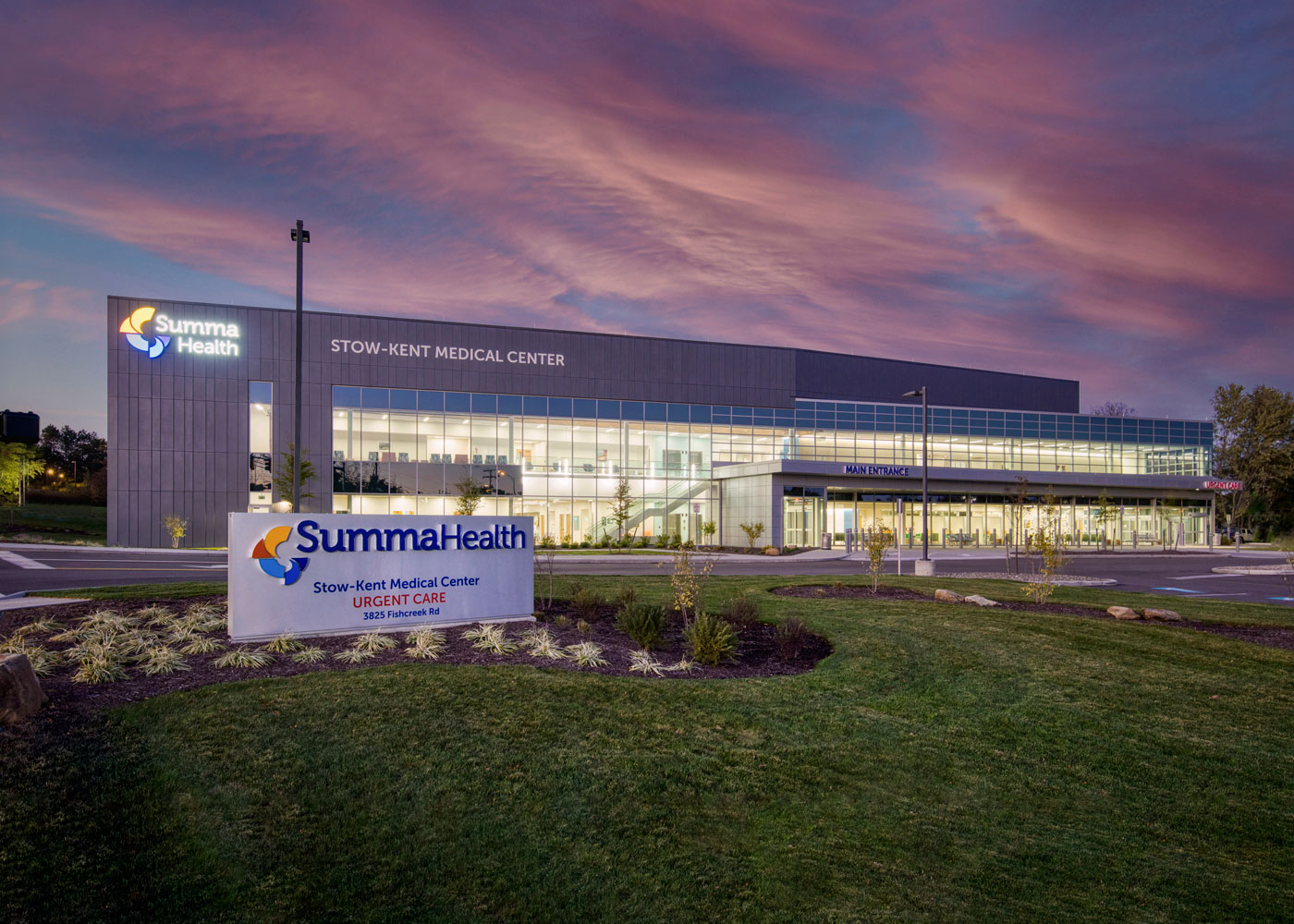 Summa Health
Stow-Kent Medical Center
Akron's Leading Medical Architecture Firm
As one of Akron's top medical architecture firms, Hasenstab Architects was tapped to design the two-story, Stow-Kent Medical Center for Summa Health in collaboration with Perspectus Architecture. The focus of this medical center is supporting the health and wellness of the community. Services include primary care and health screenings as well as a variety of personalized specialty care.
Planning the Stow-Kent Medical Center for Summa Health utilized multiple facets of Hasenstab Architects' expertise as a medical architecture firm highly skilled at creating flexible workspaces which easily adapt to the changing needs of staff and patients.
The 57,000 square-foot Stow-Kent Medical Center is the first Summa Health facility that utilizes point-of-entry registration using private registration bays that can be converted to digital kiosks in the future. All patients register as they enter the lobby and then are guided to their exam or treatment waiting area.
The first floor of the ambulatory services facility provides space for services including imaging (X-ray, mammography, bone density, and in the future CT and MRI), cardiac and pulmonary testing as well as outpatient infusion (non-chemo). The remainder of the floor includes urgent care facilities with a dedicated entrance for after-hours and weekend services.
Hasenstab Architects designs flexible environments which streamline processes for maximum efficiency and that support the staff's ability to achieve successful patient outcomes. This expertise is evident throughout the second floor which is dedicated to multi-disciplinary medical group practices with services that include: OB-Gyn, Urology, Urodynamics, Cardiology, Pulmonary, Endocrinology and Internal Medicine. The medical group space is supported by 43 exam rooms and five treatment rooms. It was designed using a universal exam and treatment room to allow for the pods of rooms to flex between various practices as demand changes. In addition, medical support spaces for the treatment team share a common circulation spine in order to optimize multidisciplinary collaboration.
The interior design incorporates natural light throughout the health center as well as views of the surrounding landscape. A palette of soothing colors and natural wood finishes work together to create a sense of calm.
Hasenstab Architects' decades of experience as one of the region's leading medical architecture firms enables us to plan and design healthcare facilities which not only meet the current requirements of staff and patients, but also anticipate and support needs in the future. We approach each project in the spirit of partnership with the medical team to create the most effective and efficient environment to achieve positive patient outcomes.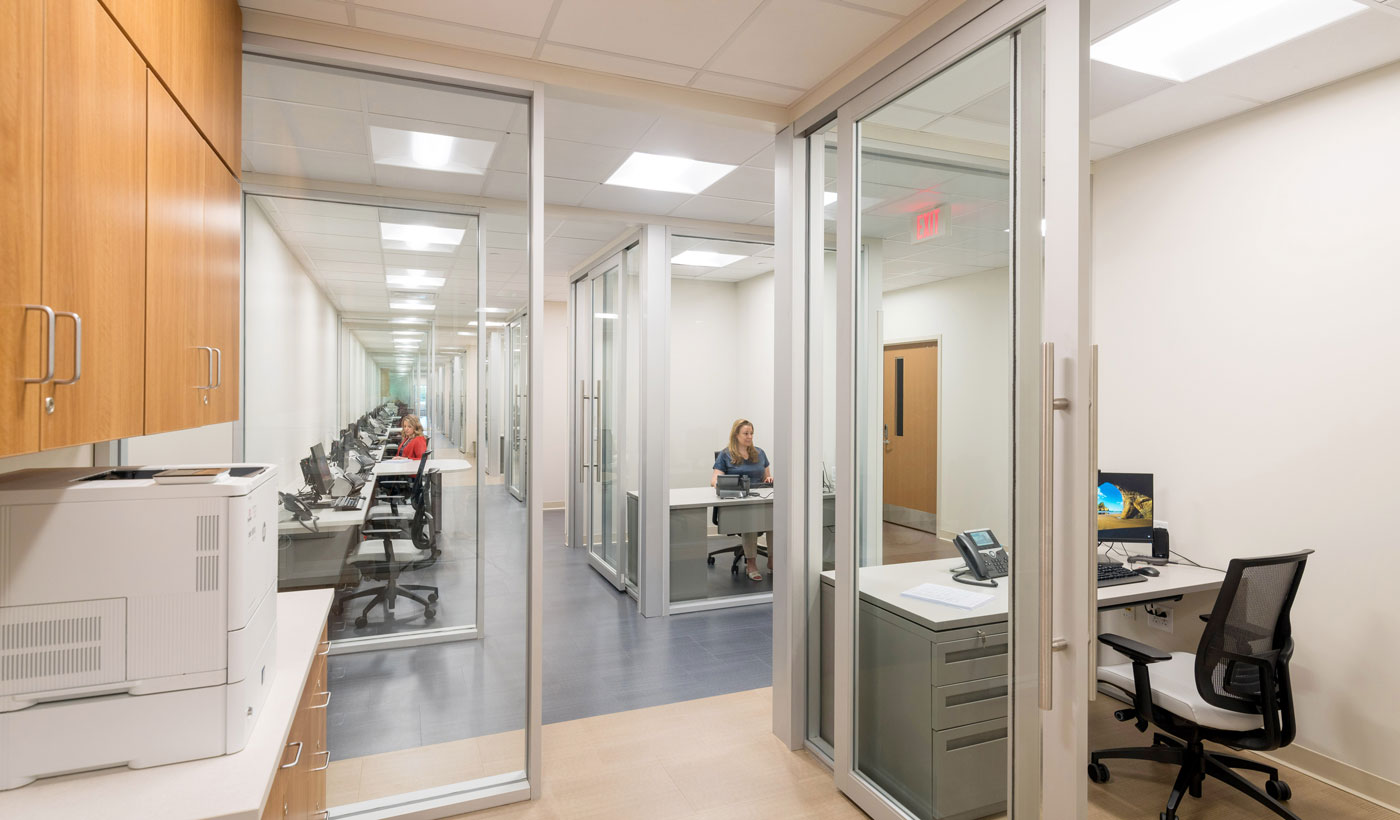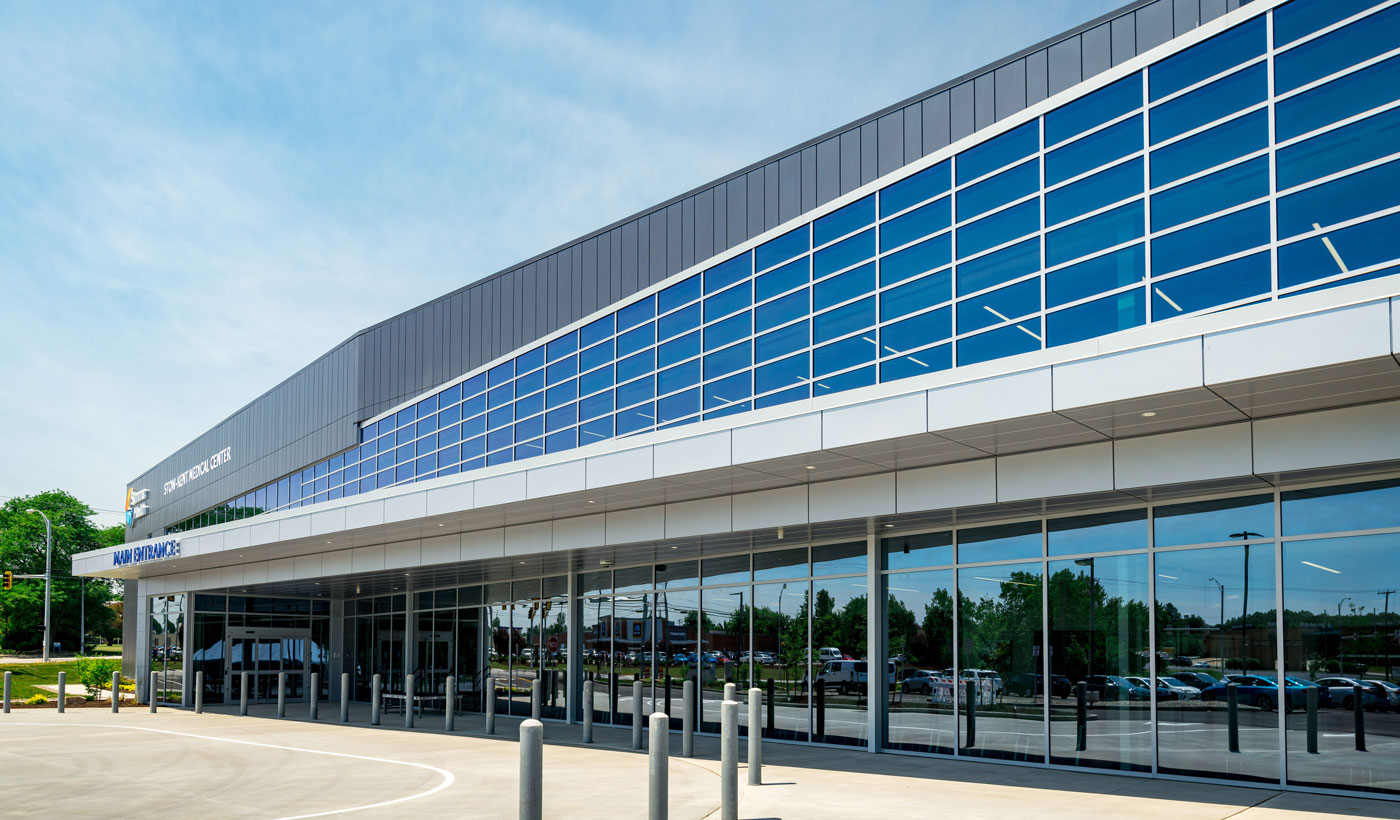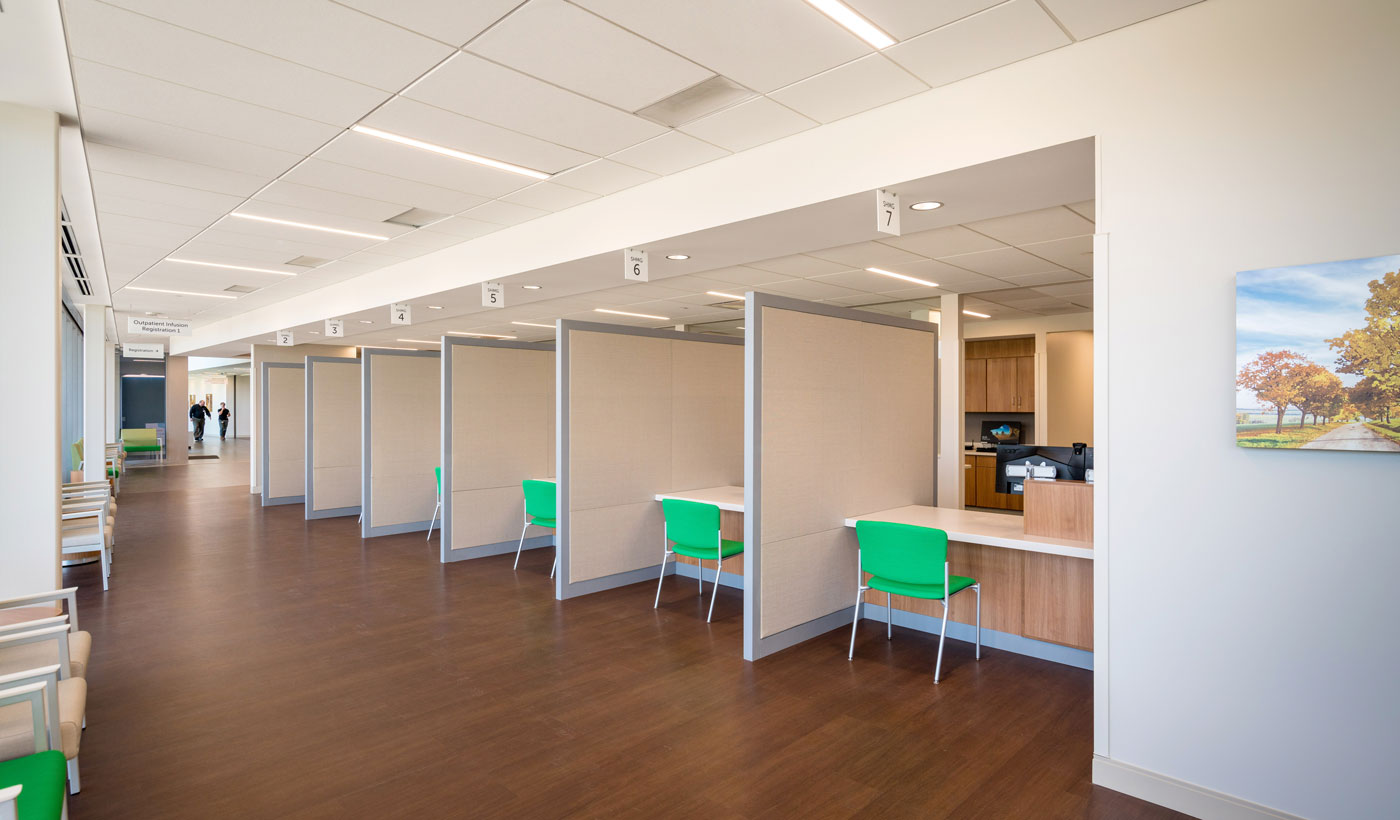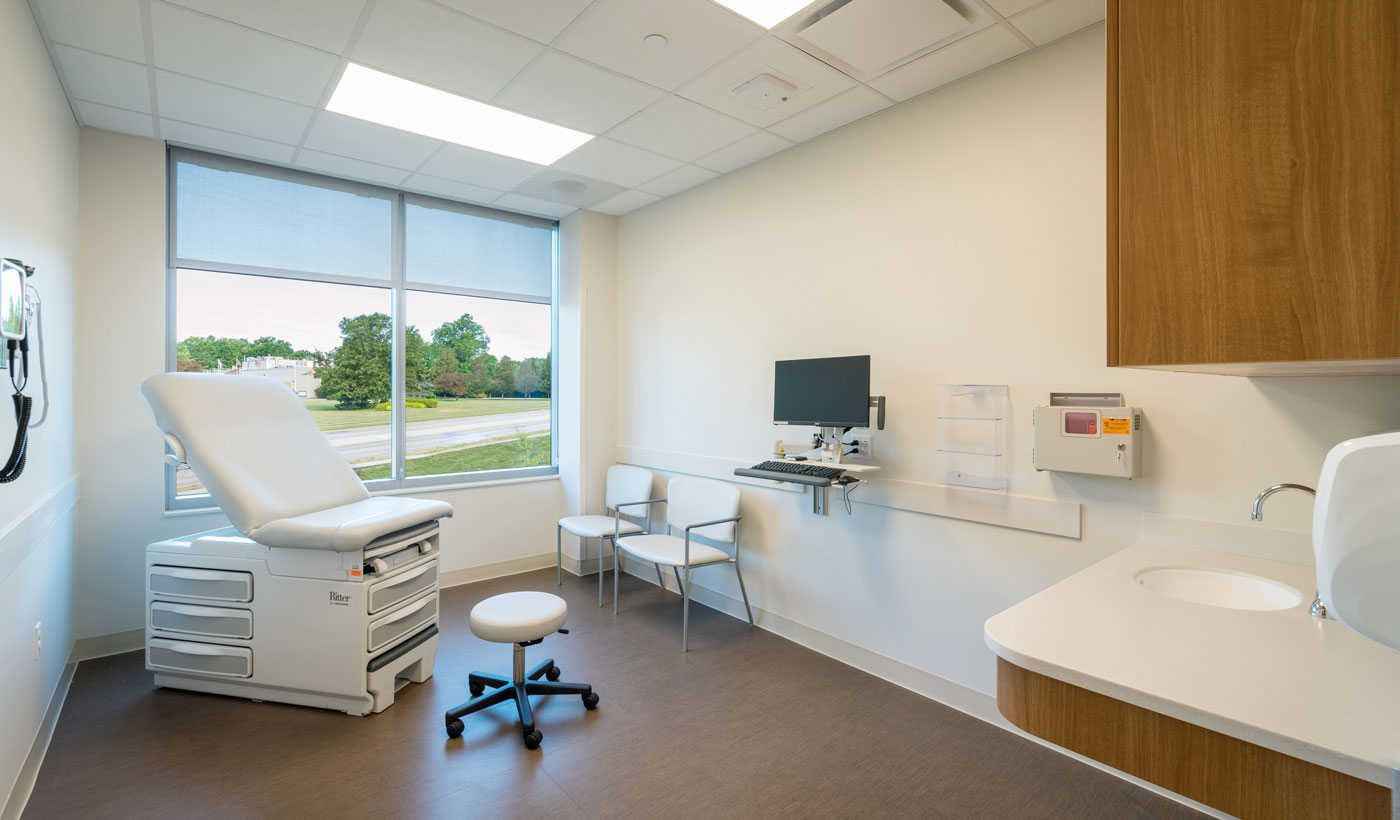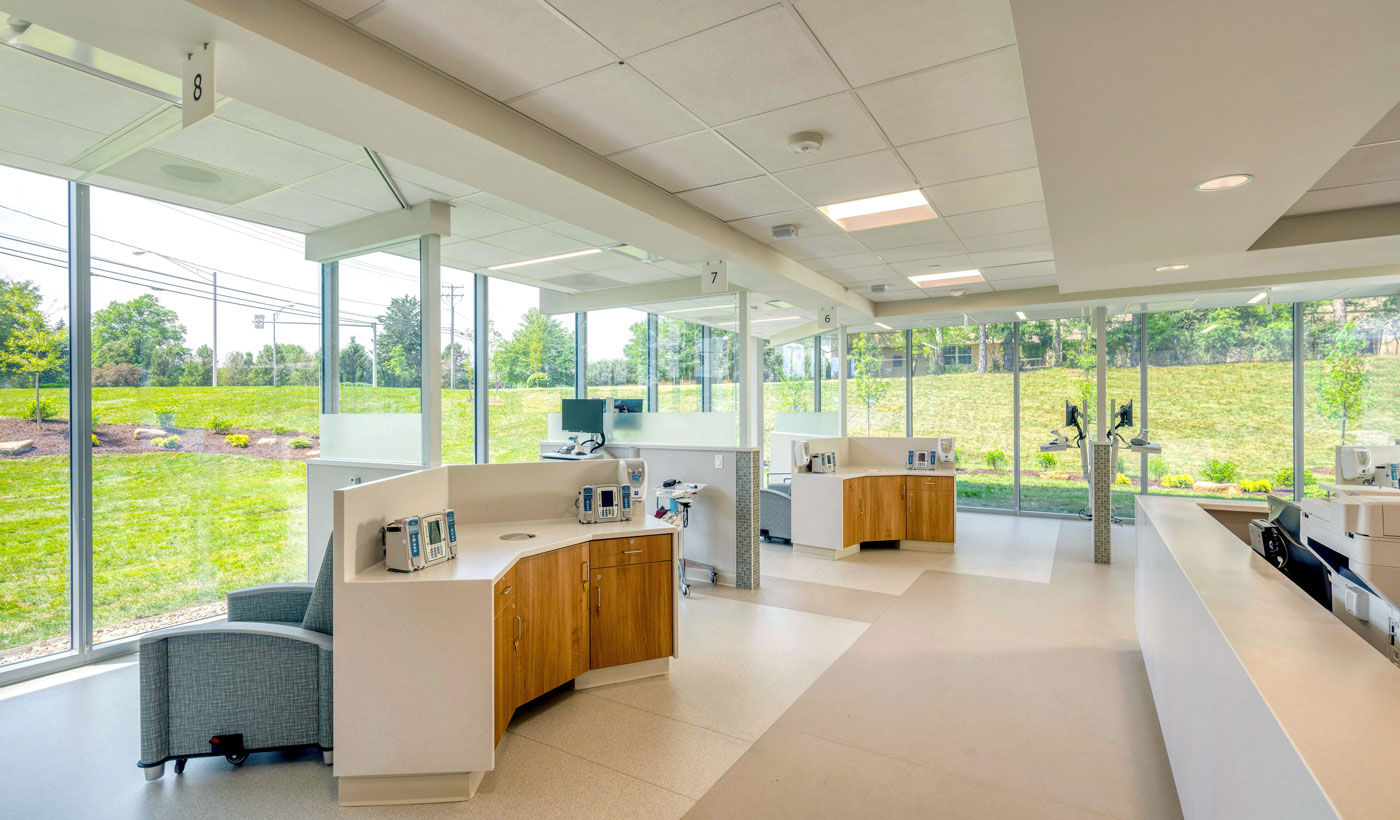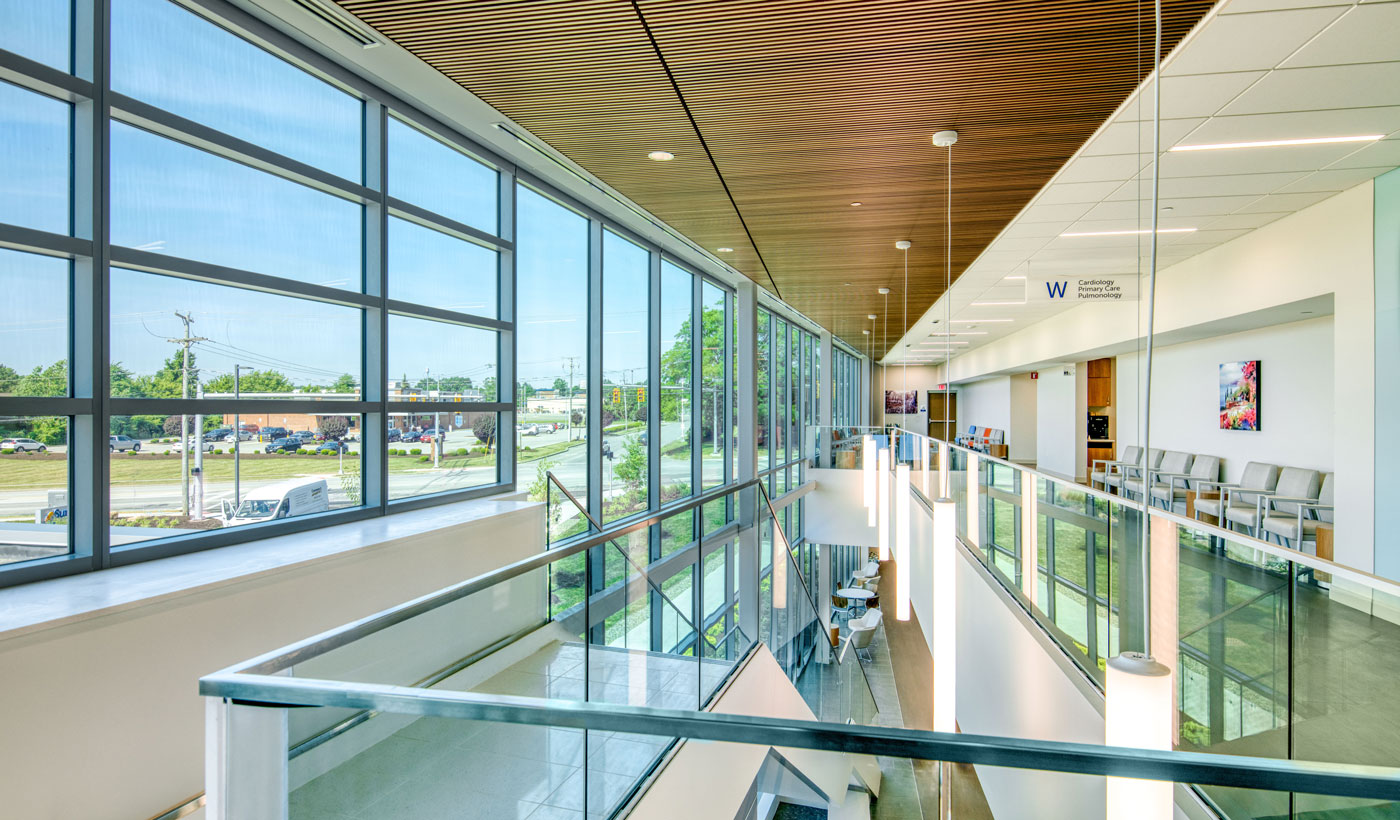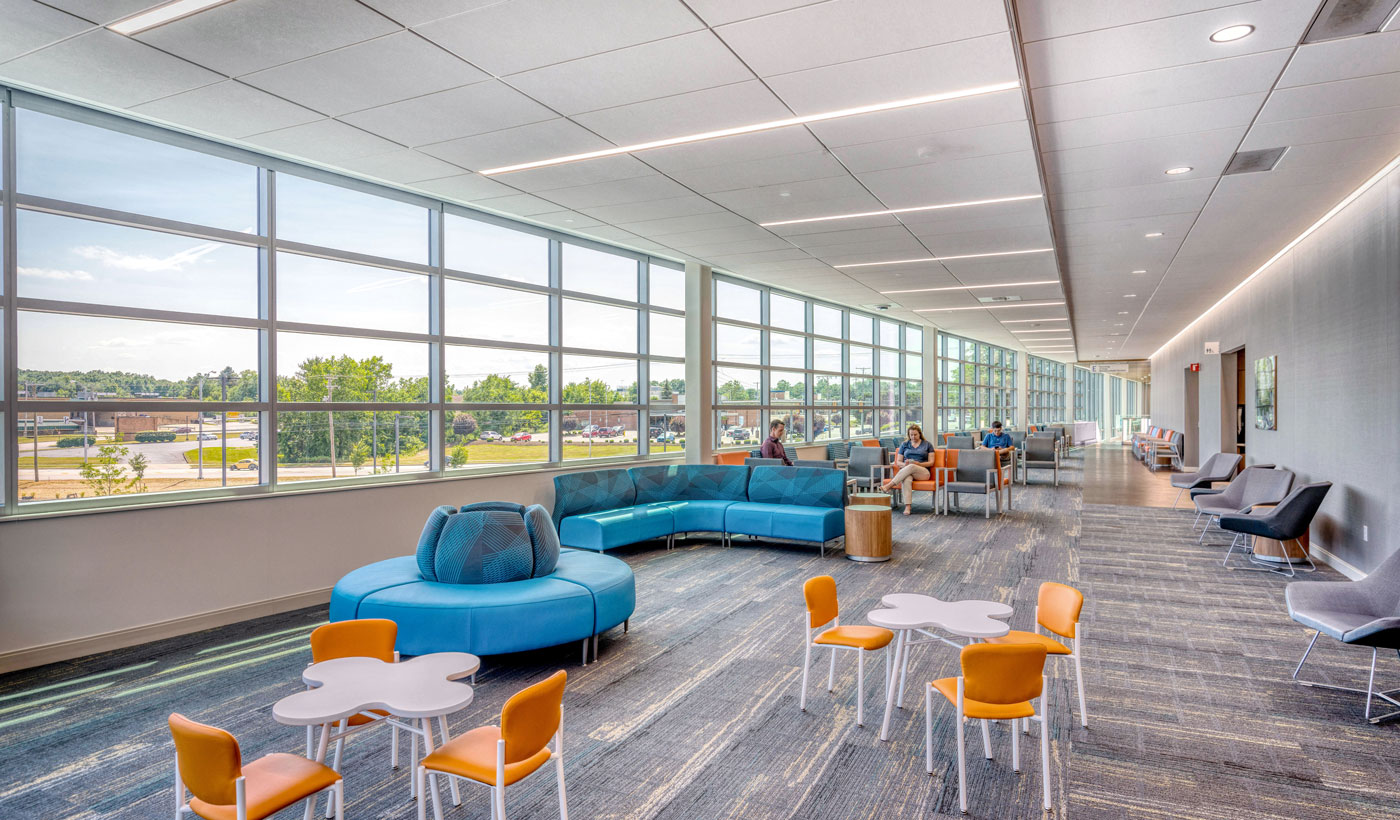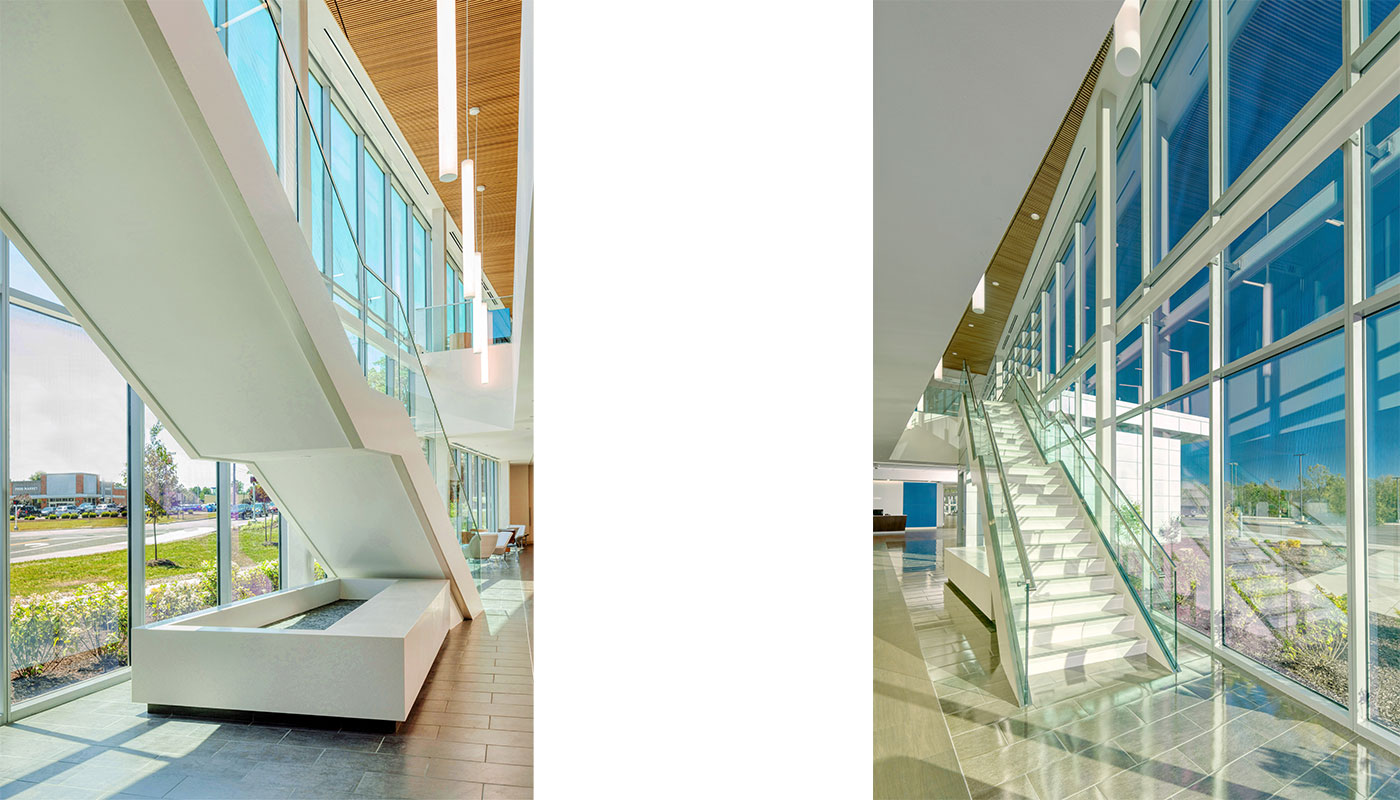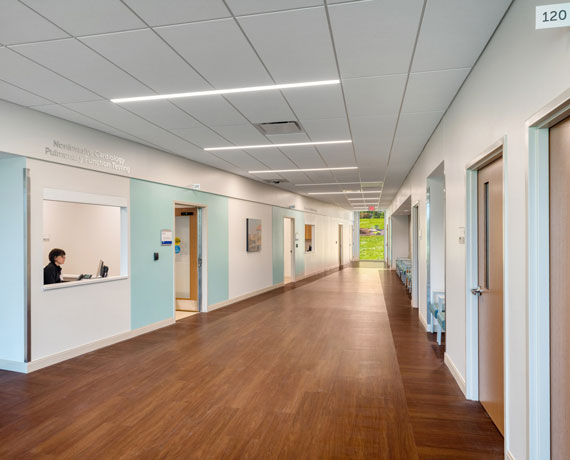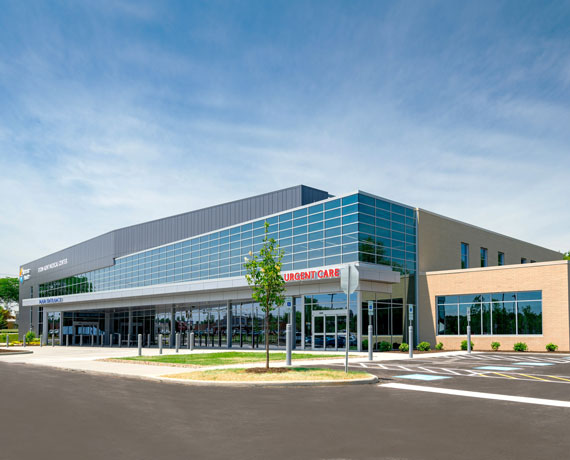 Project Details
Client
Category
Keywords
Ambulatory Care
,
Cardiology
,
CT
,
DBB
,
Diagnostic Imaging
,
Exam Room Design
,
Healthcare
,
Infusion
,
Infusion Bay
,
Interior Design
,
Lobby
,
Medical Office Building
,
MRI
,
New Construction
,
OB-Gyn
,
Outpatient
,
Procedure Room
,
Radiology
,
Specialty Care
,
Summa Health
,
Treatment Room
,
Universal Design
,
Urgent Care
Key Team Members
Bob Medziuch
Amador Gonzalez
Matt Glassner
Eric Droll
Natalie Shellhorn
Carla Cremers
Tom Walker