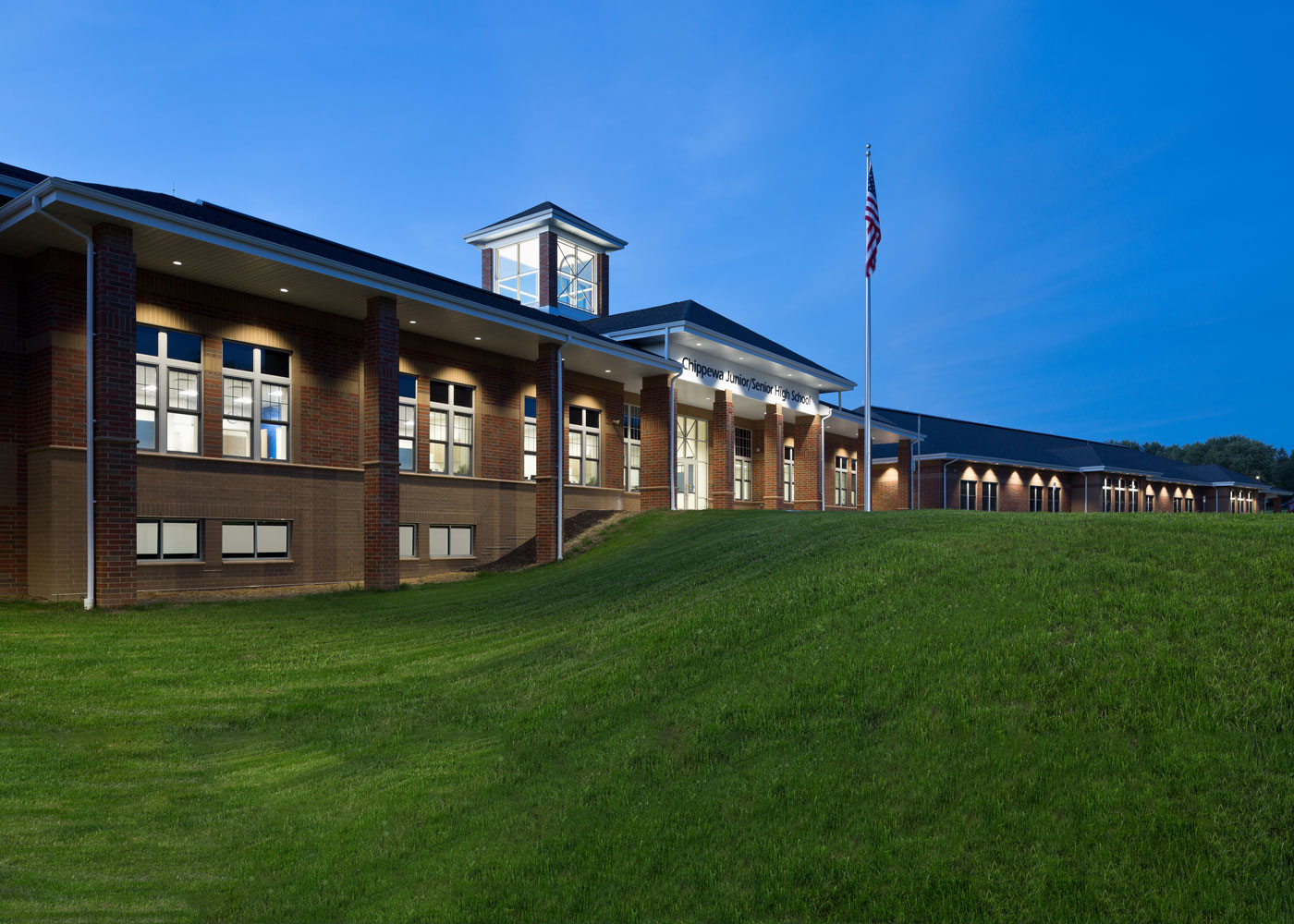 Chippewa Local School District
Chippewa Junior/Senior High School
Innovative K-12 School Design
When it came time to build a new junior/senior high school, the Chippewa Local School District engaged Hasenstab Architects because of our experience in K-12 school design. The Chippewa Junior/Senior High School is built on a 40-acre site in Doylestown, Ohio and accommodates approximately 650 students in grades seven through 12. The new school building is approximately 100,000-square-feet with an attached, 10,000-square-foot Performing Arts Center.
The building is separated into two levels responding to the sloping topography of the site. The upper level of the building houses commons areas, administration offices, two meeting rooms, a kitchen, and a health clinic. The student dining area overlooks the gymnasium through large windows and includes adjacent seating. There is also a glass overhead door that opens from the dining area into the gym providing an additional option for exiting and entering the gym.
Also on the upper level are media and technology classrooms, science classrooms and two similar wings of classroom space, distinguished by the middle/high school functions.
The lower level of the building features a gymnasium with seating for 900 students, a beautiful new Performing Arts Center, locker rooms, and classroom/practice space for the music department.
The 462-seat Performing Arts Center design includes sloped seating, a "dead hung stage" with motorized hoists for stage electrics, unique curtain and track rigging, an acoustic enclosure, and several general-purpose tracks for scenery.
As with previous K-12 school design projects, the team at Hasenstab Architects took into consideration the rural nature of the project site. The exterior design and choice of materials for the Chippewa Junior/Senior High School reflect the surrounding environment. Features such as a pitched roof, earth-tone shades of brick, Pella windows, and Stanley doors work together to seamlessly integrate with the community.
The new school building was constructed to achieve LEED Silver certification. One requirement for this certification is that the structure increases the opportunities for community use. The gymnasium, Performing Arts Center and soccer fields are available to the community when they are not being used by the school district.
Hasenstab Architects' interior designers incorporated the district's school colors in the color scheme and elements such as the carpet floor tiles, seating and paint. Our designers also selected the furniture to provide balance so that the school colors weren't overwhelming.
At Hasenstab Architects, we believe that K-12 school design can enhance student engagement and the experience of learning. Projects such as the Chippewa Junior/Senior High School reflect our commitment to designing educational environments that support students' success.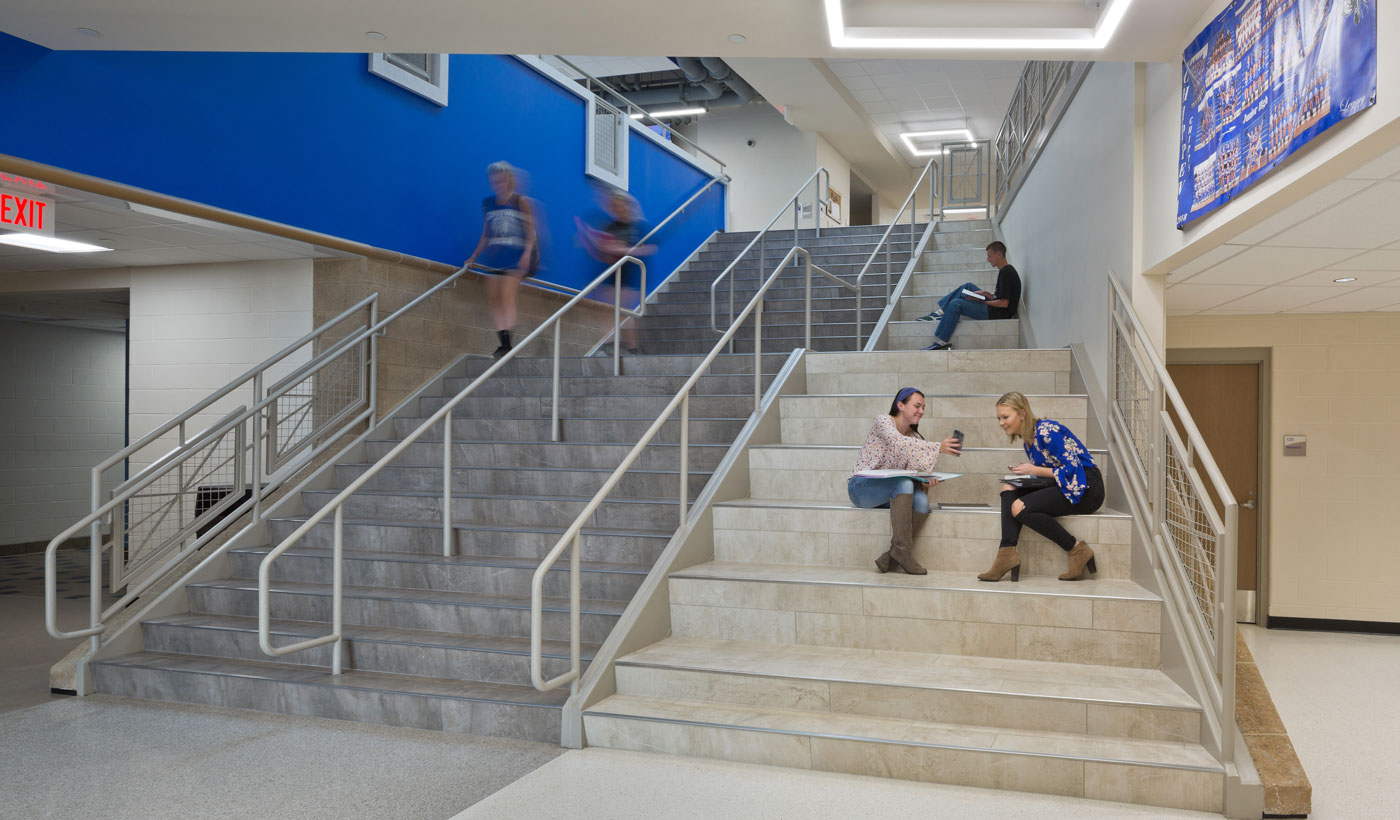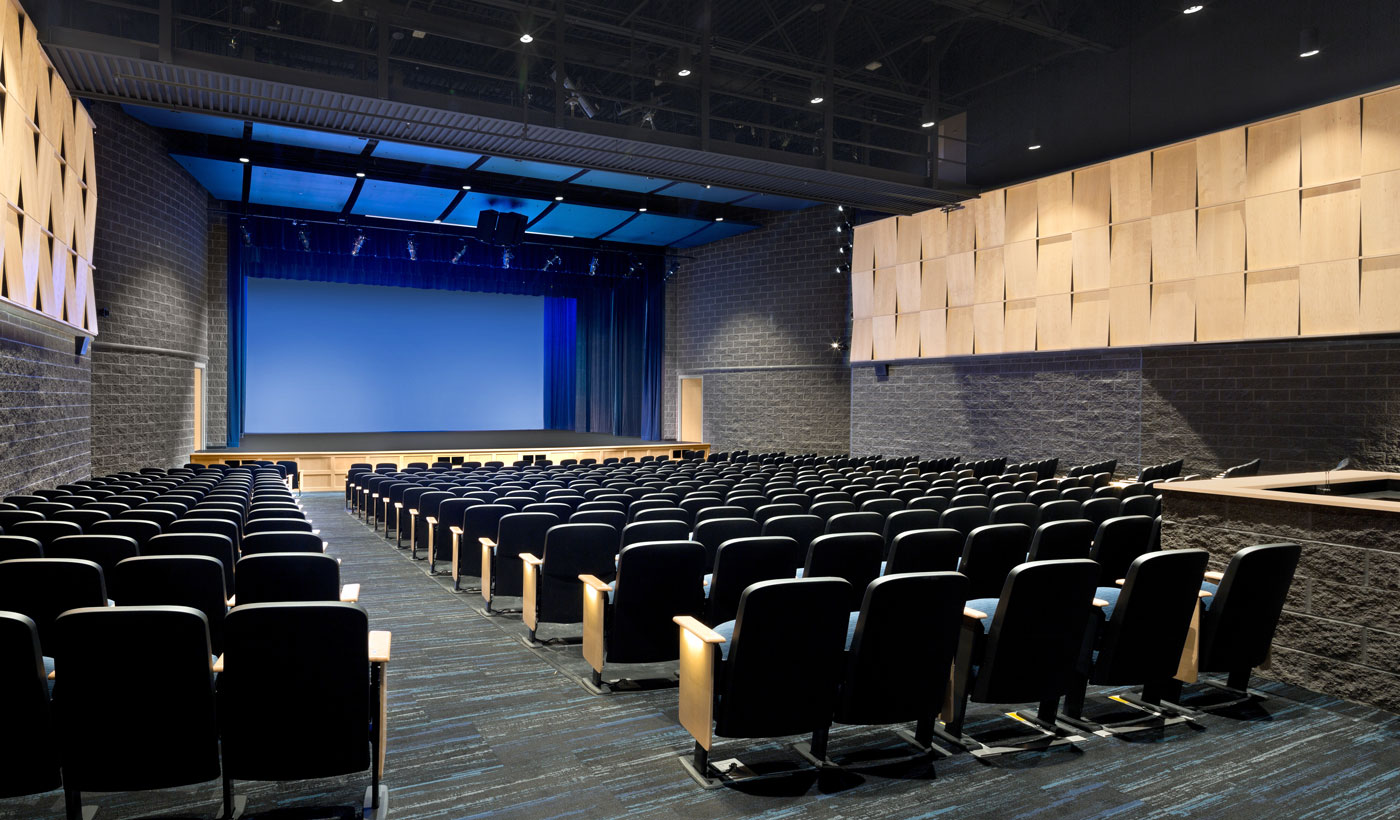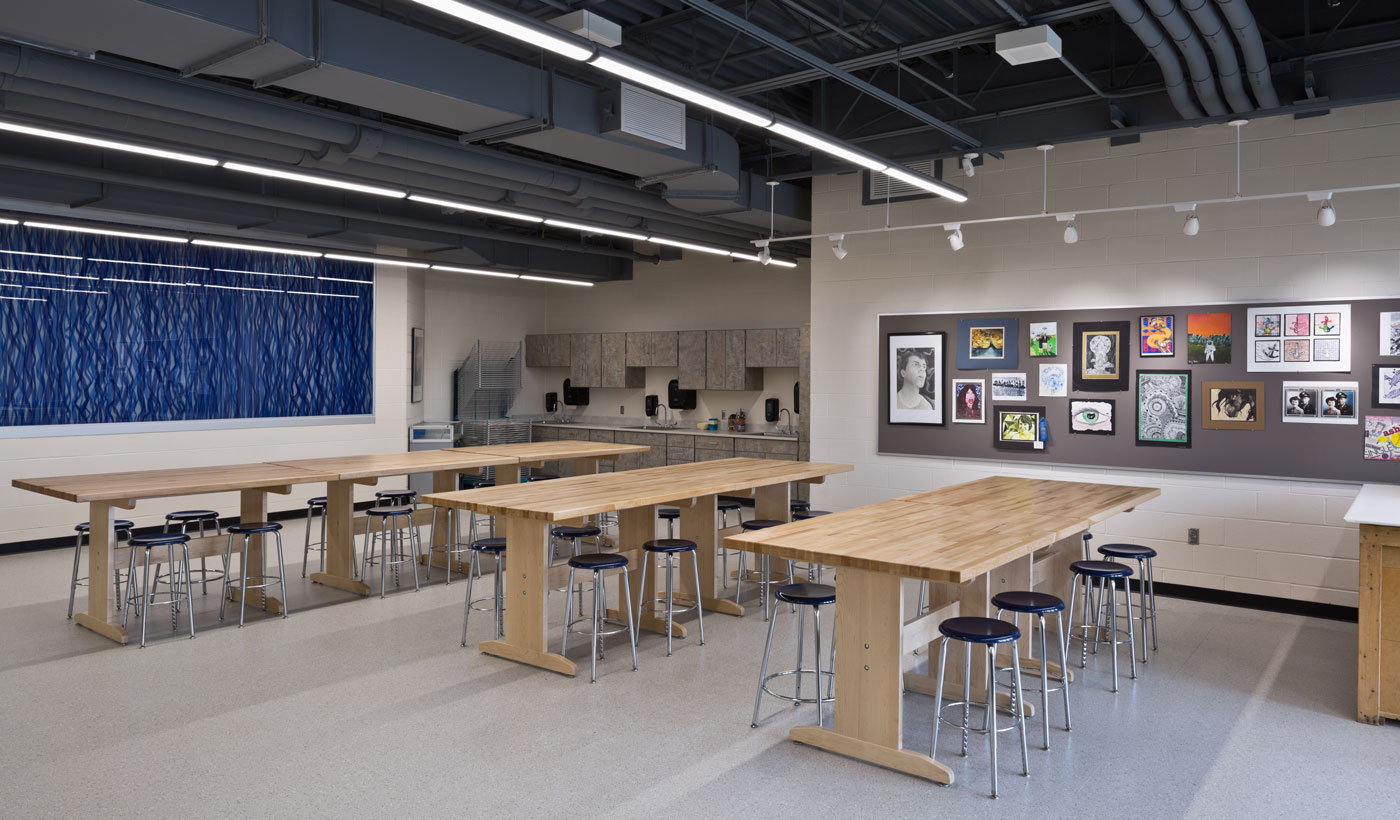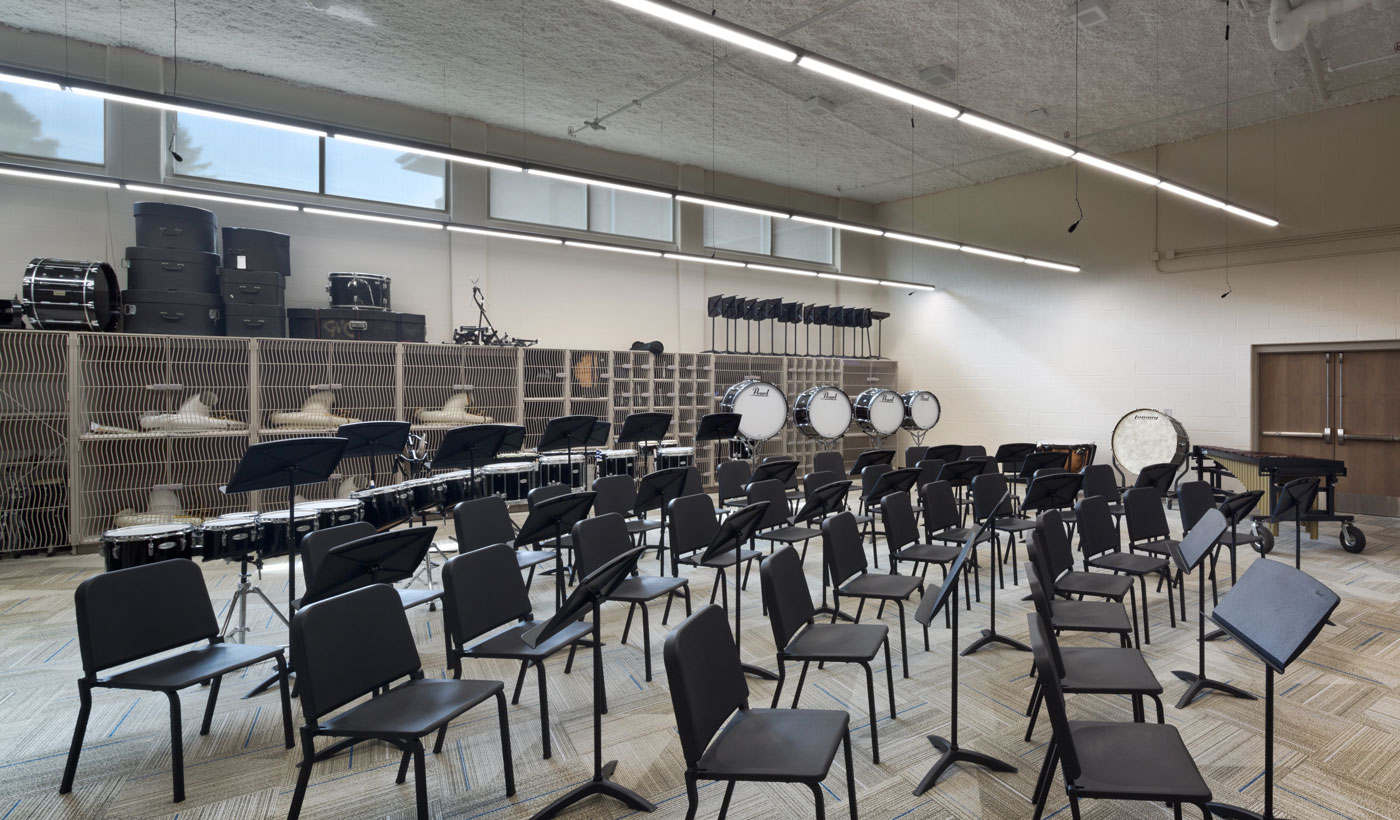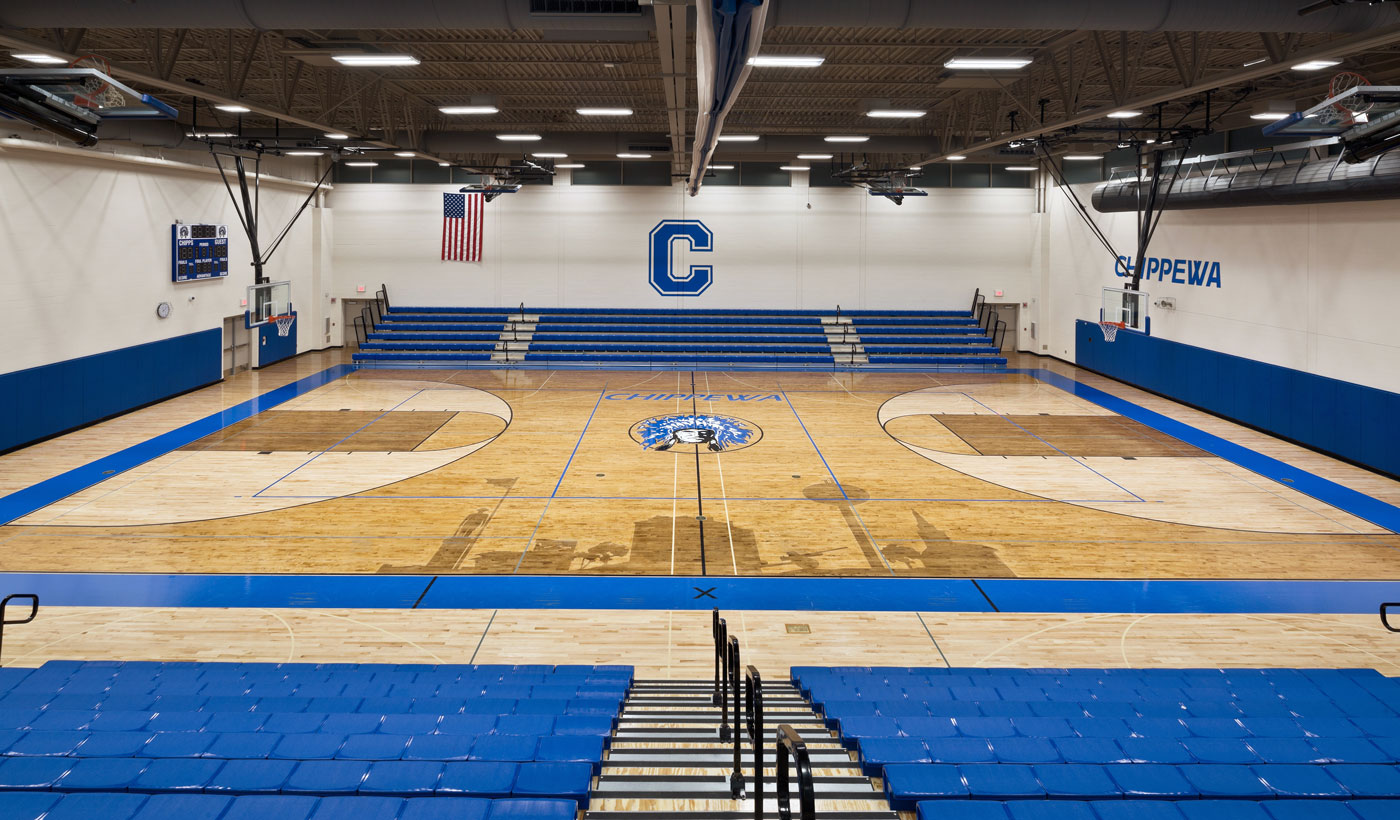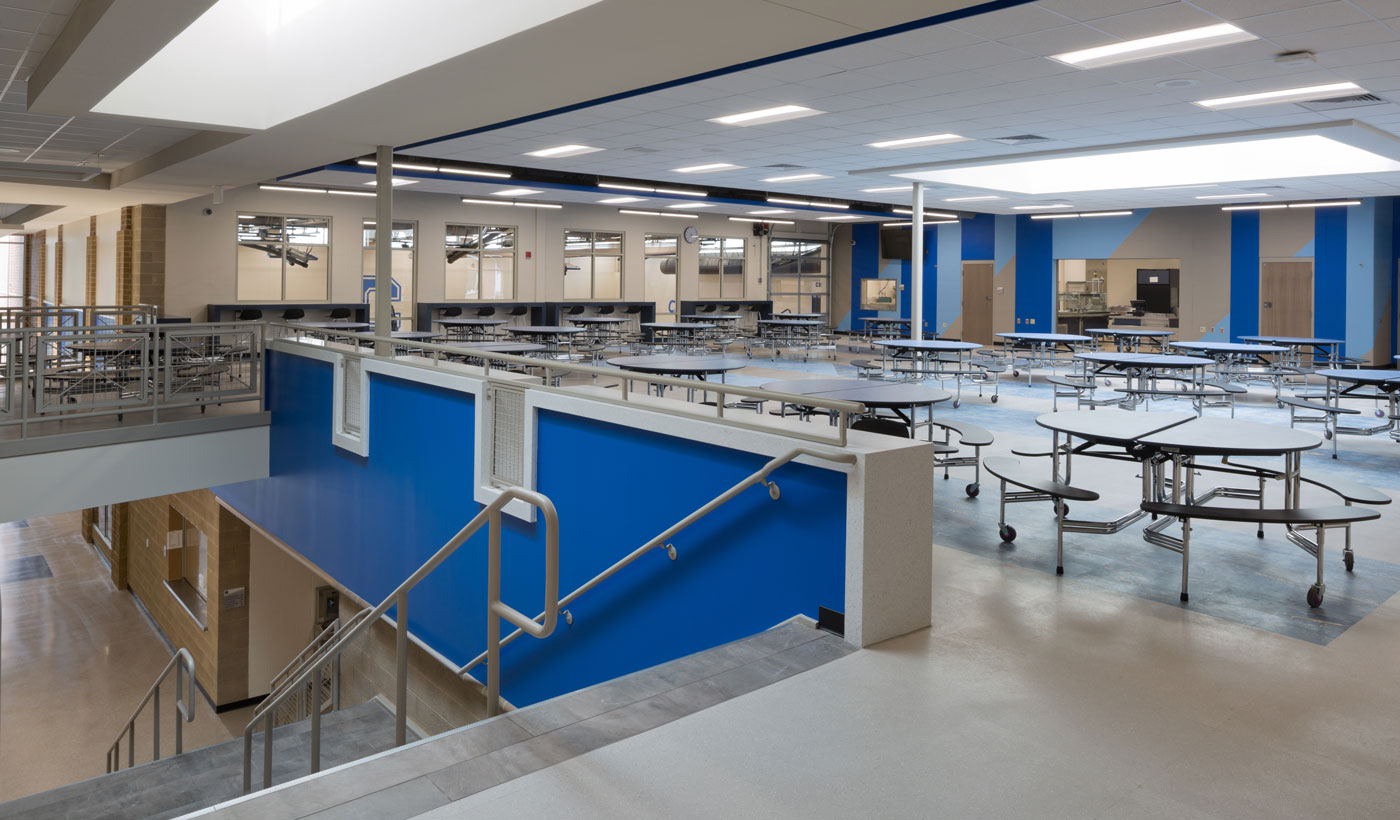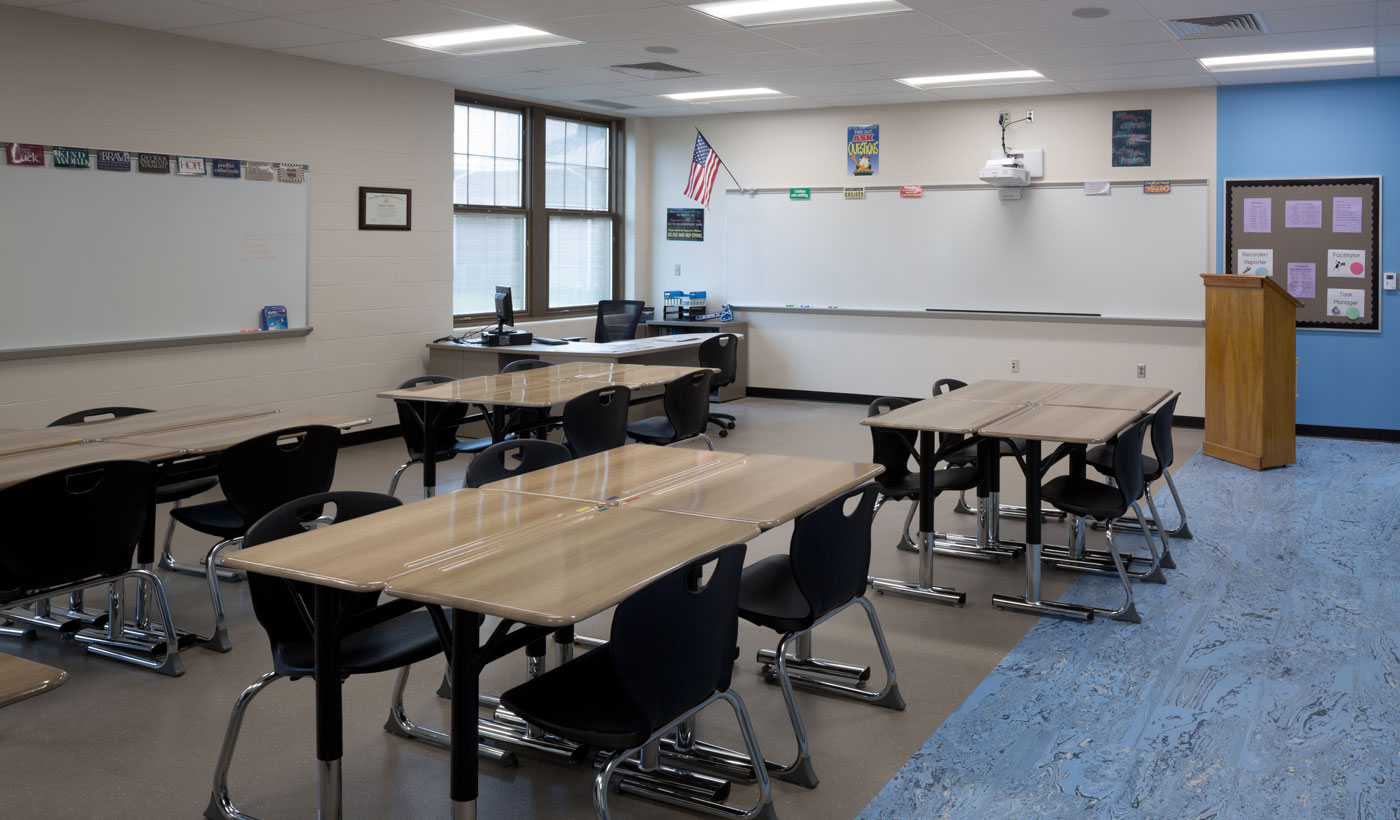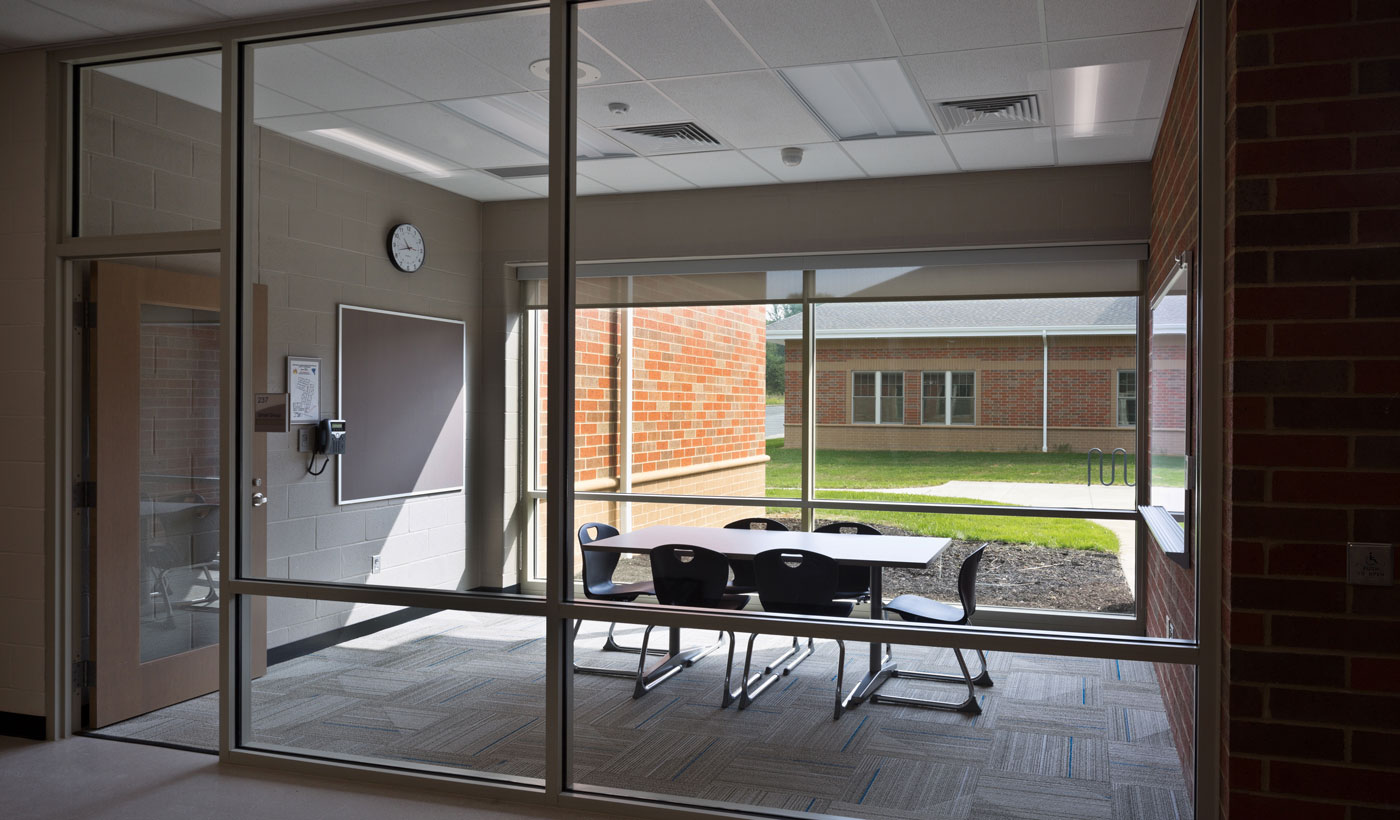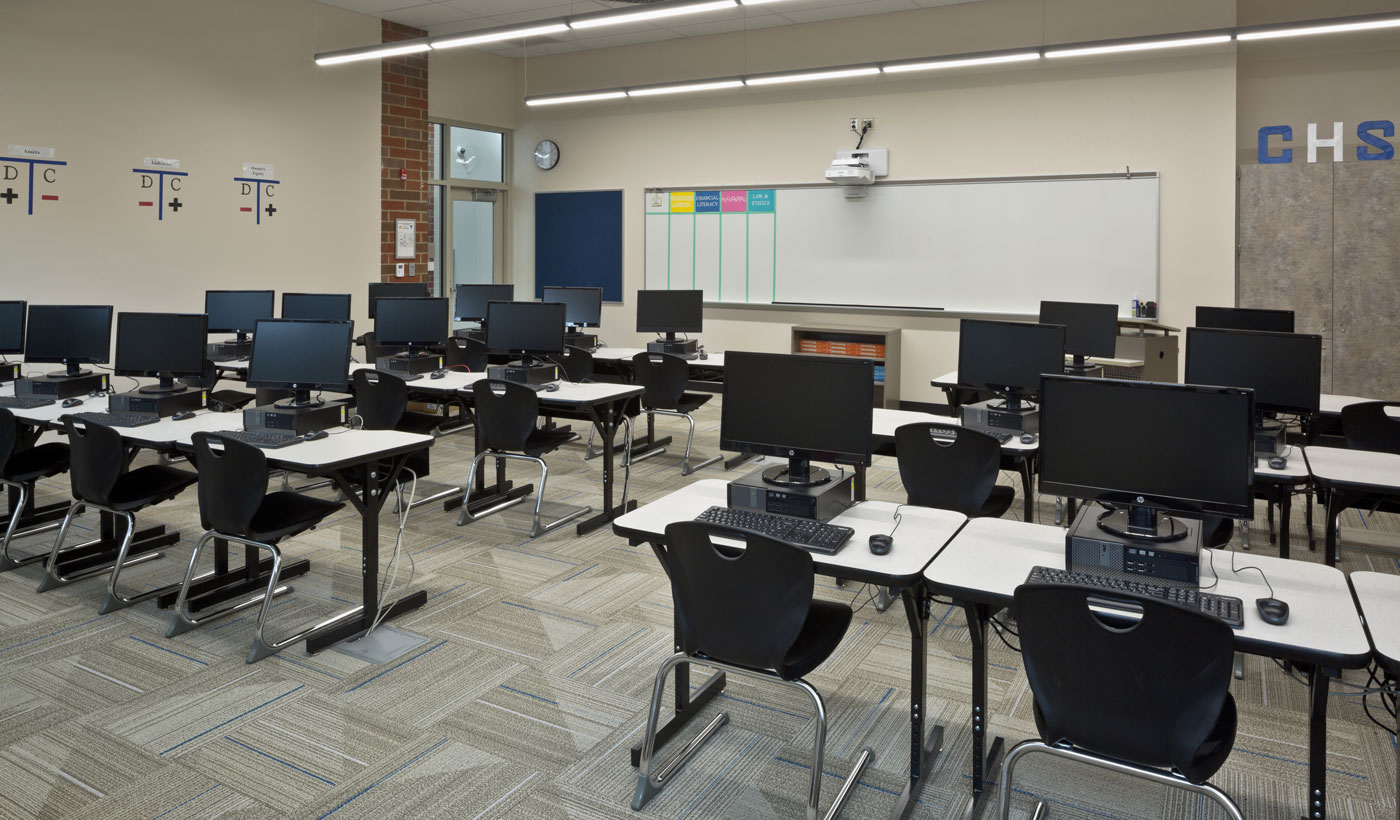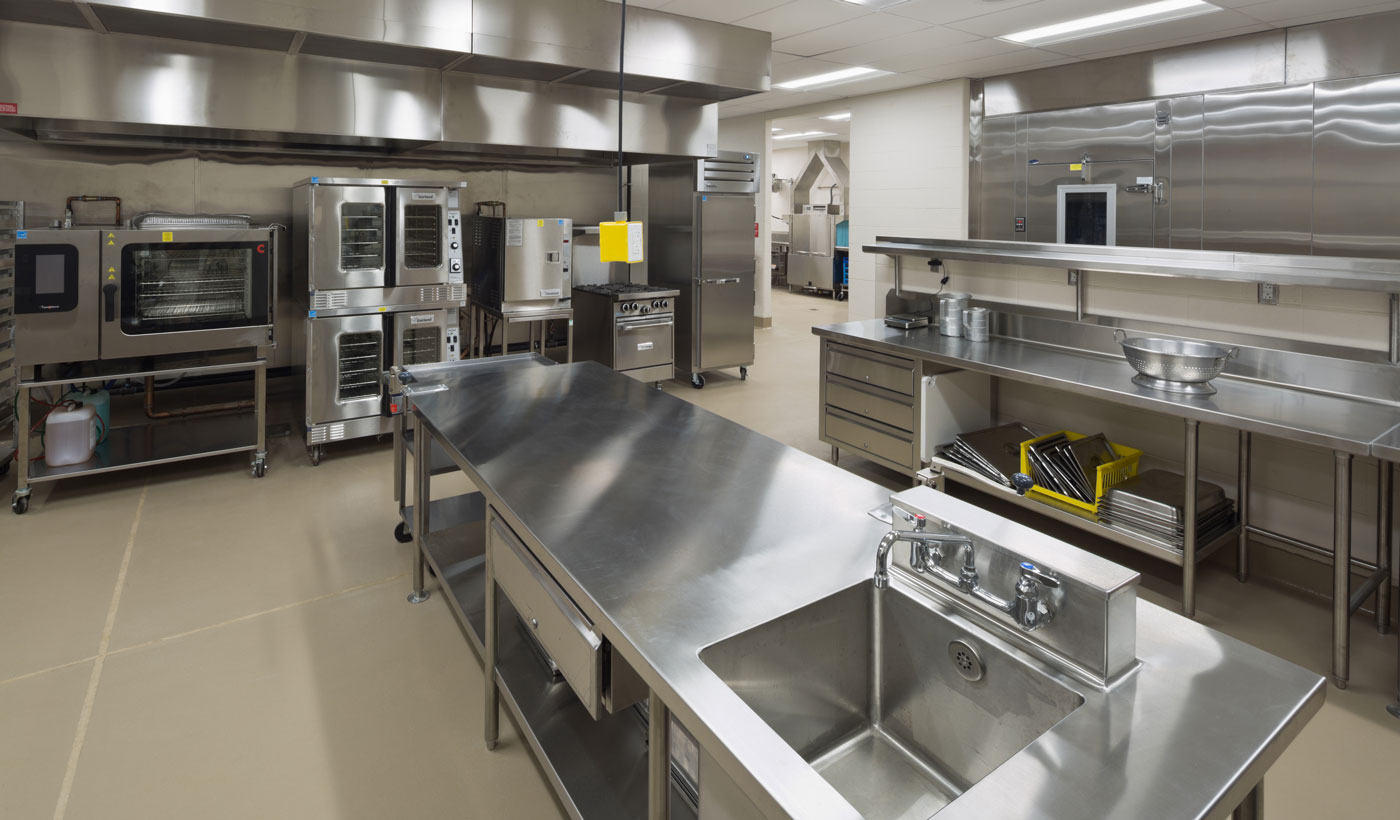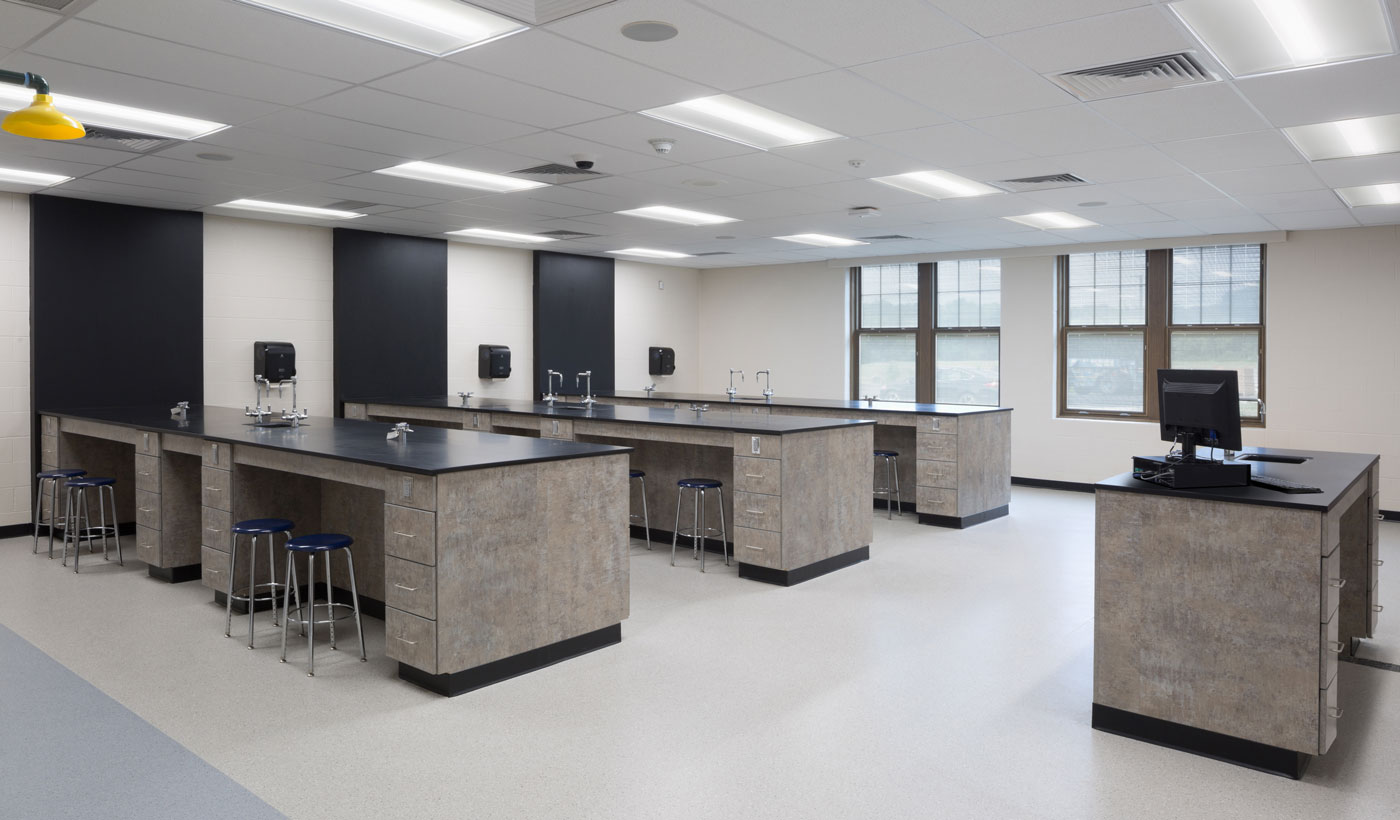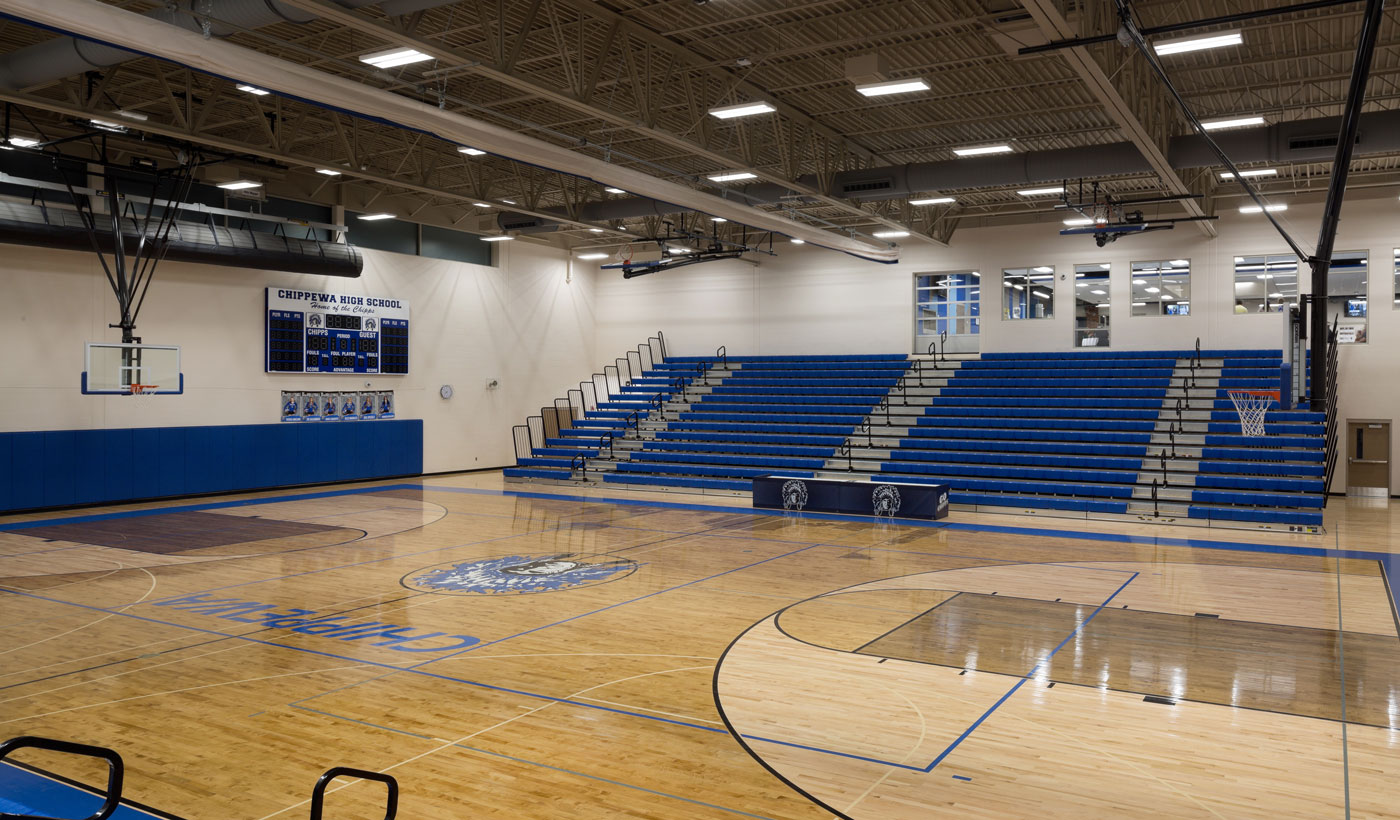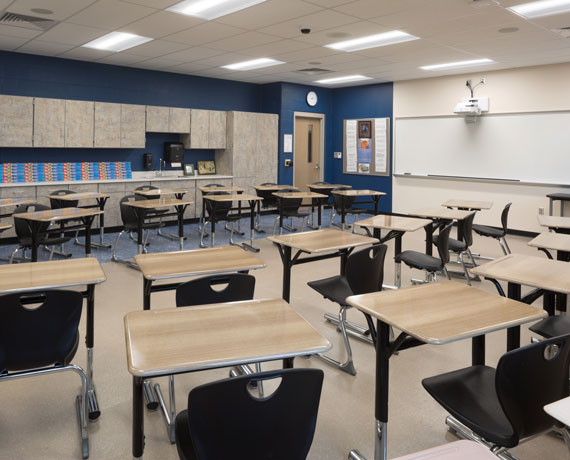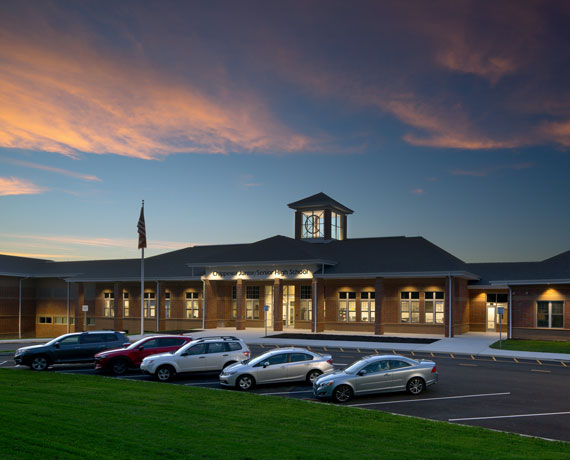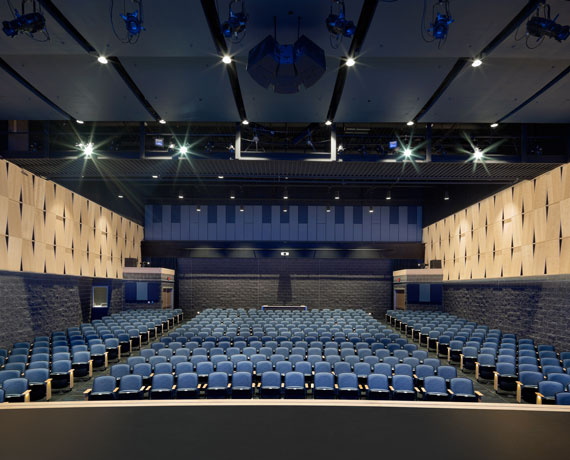 Project Details
Client
Chippewa Local School District
Category
Articles
Keywords
Key Team Members
Dennis Check
Greg Chaplin
Chitra Matthai
Ben Rantilla
Regan O'Neill
Amber Duco
Paul Kilgore