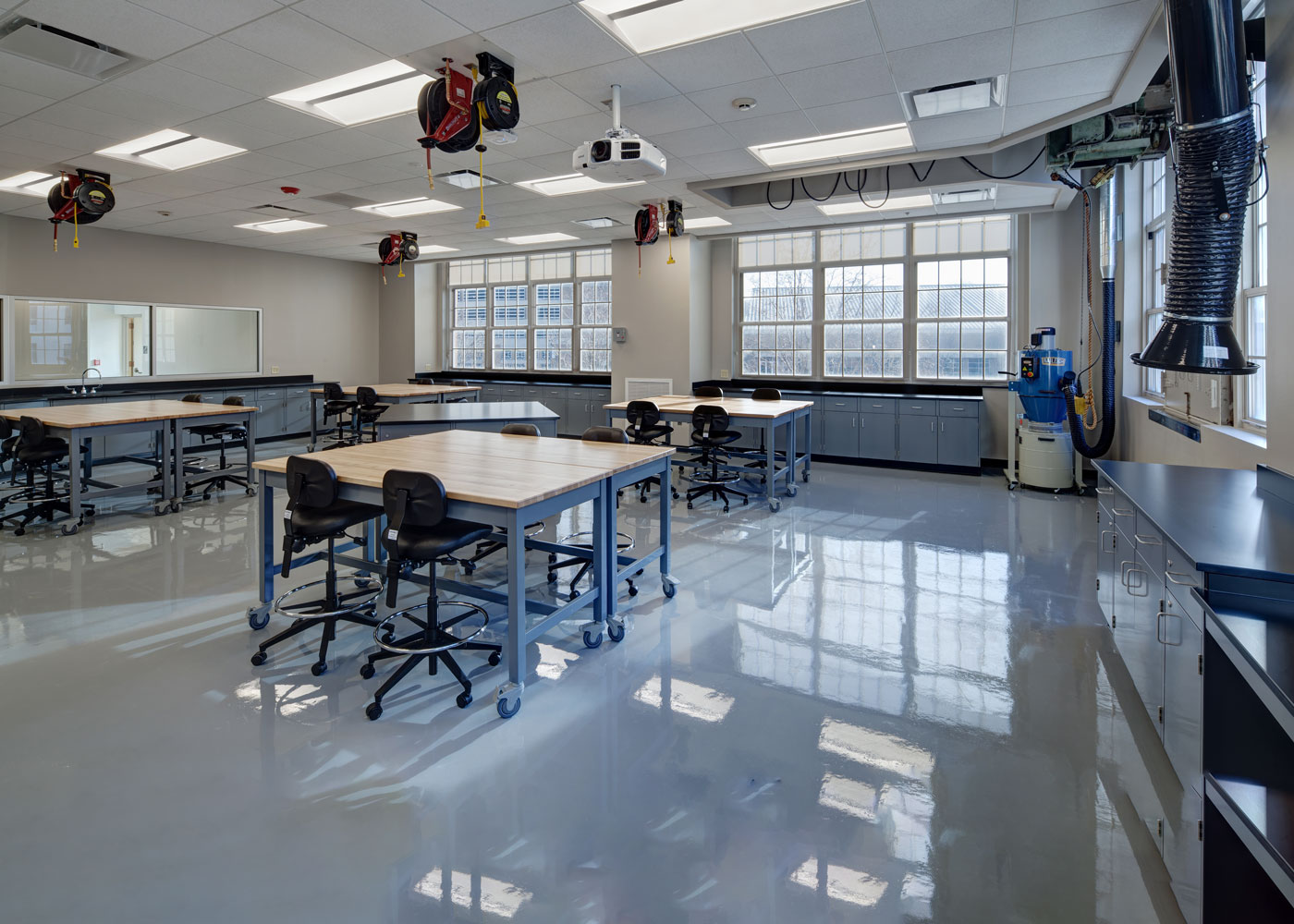 Case Western Reserve University
Bingham Building Lab
Contemporary Planning and Designing of a Lab
Perhaps one of Hasenstab's most intriguing projects came in the form of a geotechnical lab design. When planning and designing this lab, the team had to gain a great understanding of the various ways the lab would be used, and the intricacies of this field of study.
Geotechnical engineering involves the study and analysis of natural materials, specifically soil, water, and other environmental elements. These labs typically conduct testing to determine soil health, water quality, agricultural suitability, and more. Additionally, the lab is often called on by various organizations to assess the viability of their land and intended crop use. The lab also carries out testing for businesses that focus on managing or altering the environment.
Hasenstab Architects was hired to plan and design a lab on the second floor area in the Bingham Building at Case Western Reserve University. The new Geotechnical Engineering lab was going to reside in a renovated 4,964 square-foot space. In planning and designing the lab, the university stipulated the new lab should encourage collaboration and interaction. Hasenstab designed three research labs, a separate graduate research area, a library/lounge, computer lab, and an undergraduate soils lab and classroom.
The main focus of this effort was to provide a high tech, open and forward thinking space. To accomplish this, utilities in lab areas were located in the ceiling, allowing for multiple configurations for the lab surfaces below. The design also incorporated as much glass as possible to create an open atmosphere attractive to current and prospective students.
Careful communication and planning were necessary to ensure adjacent, occupied labs remained operational and uninterrupted during construction.
Geotechnical engineering labs need sufficient space for sample storage and decent-sized machinery. It's important that the design remains flexible for future growth and the changing needs of science.
If you're seeking new or renovated laboratory design, consider Hasenstab Architects for the planning and designing of your lab. Visit Our Work portfolio for more laboratory design.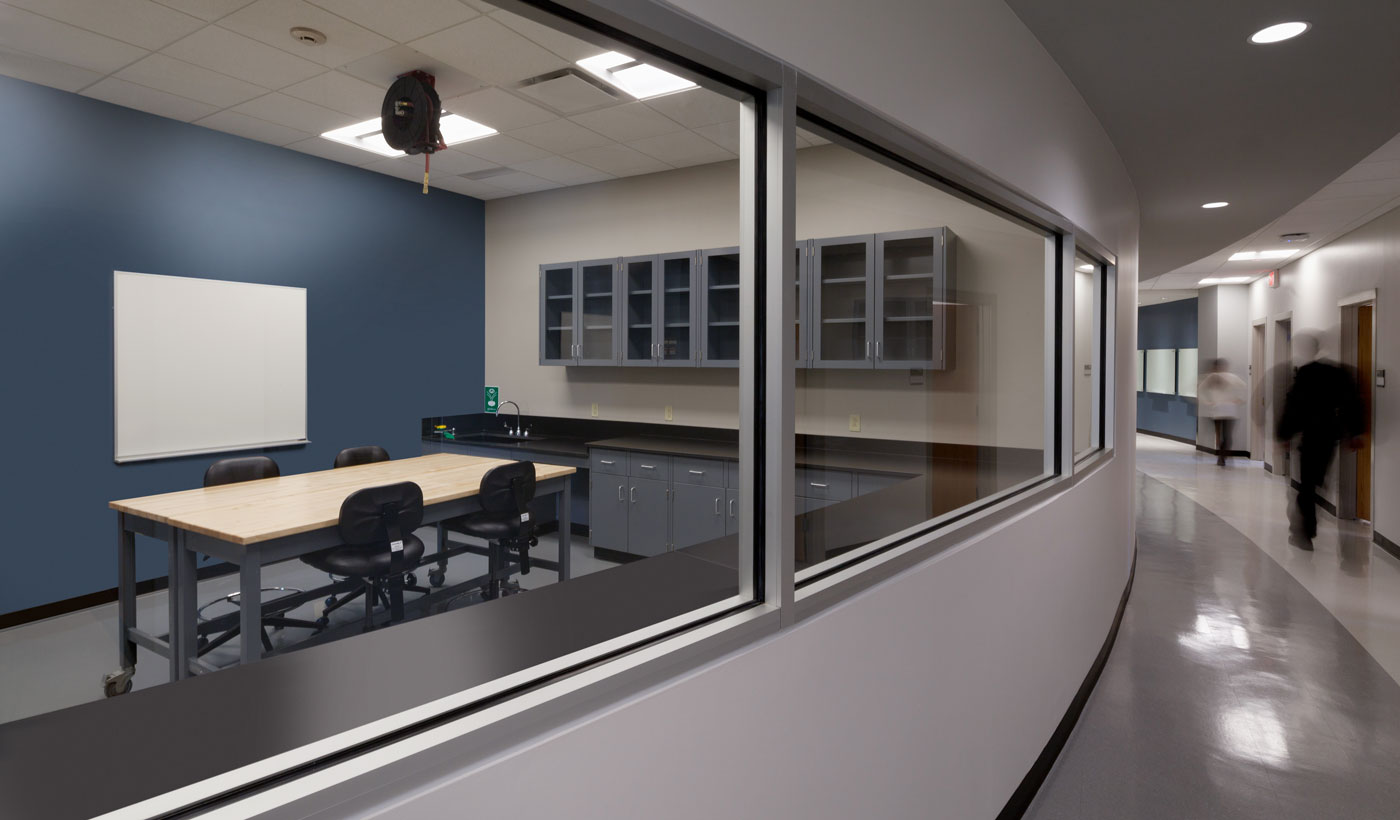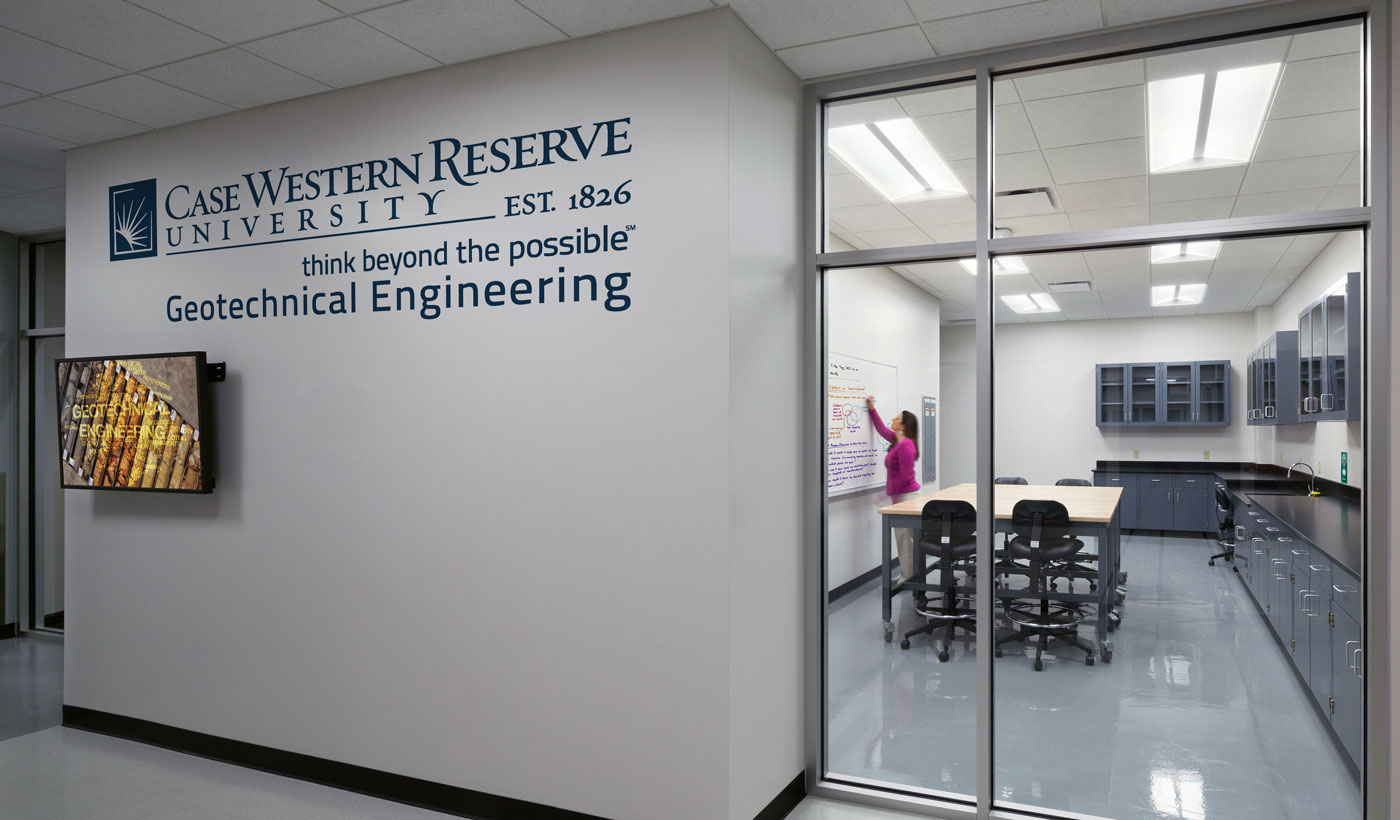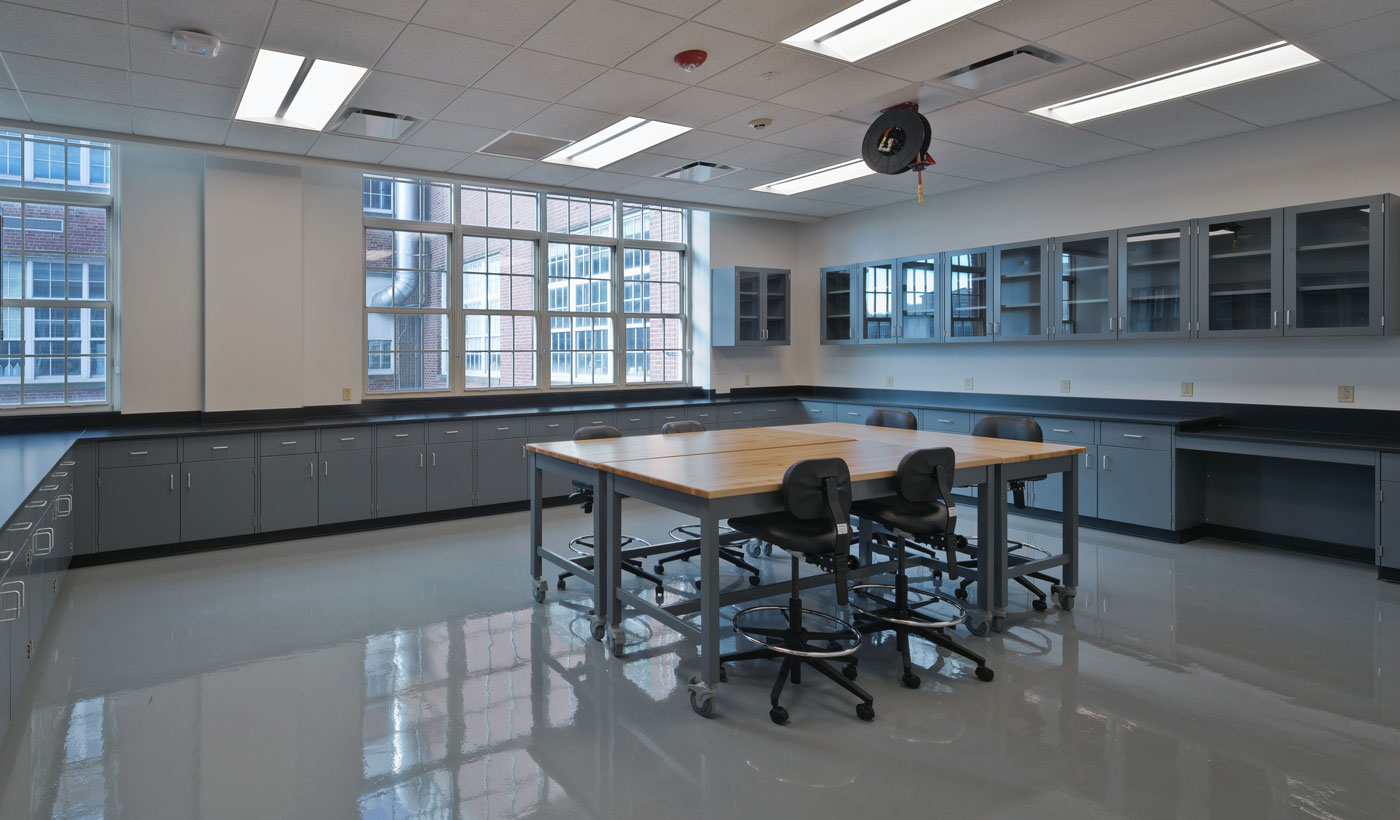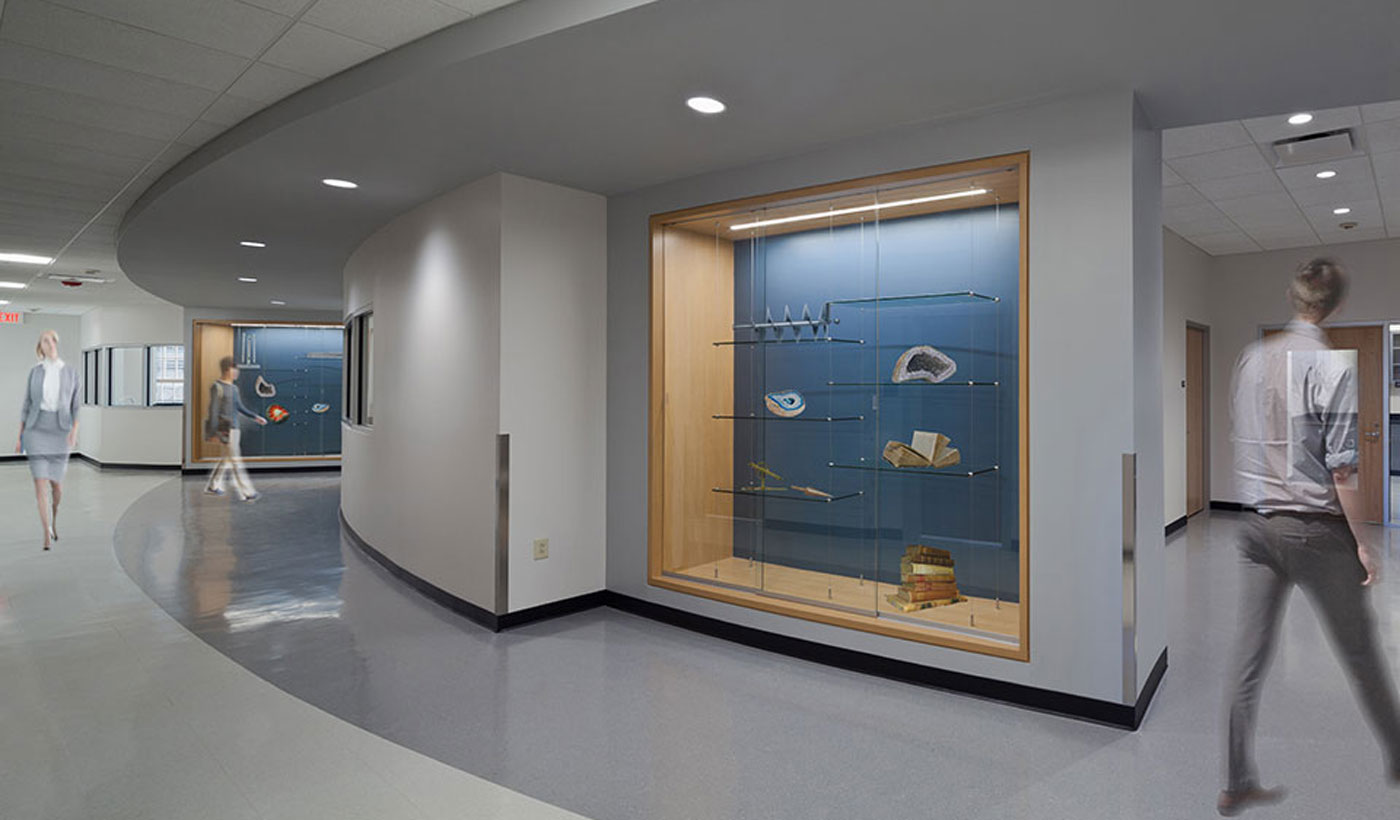 Project Details
Client
Case Western Reserve University
Category
Keywords
Key Team Members
Ben Rantilla
Chitra Matthai