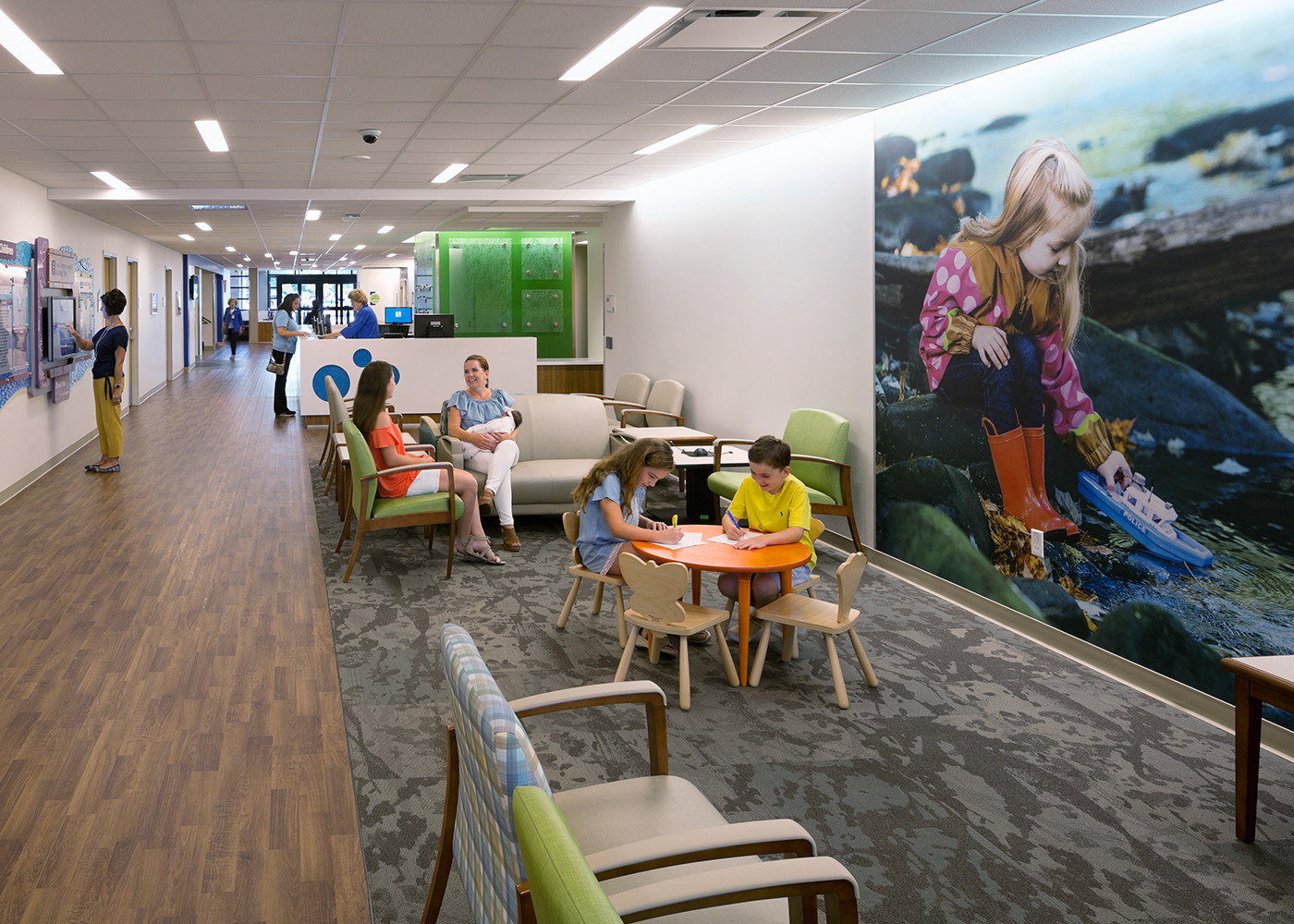 Akron Children's Hospital
Mahoning Valley Addition
Leaders in LEAN Design: Mahoning Valley Building "A" Addition
As one of Ohio's leading experts in LEAN design, Hasenstab Architects was commissioned by Akron Children's Hospital to provide architectural and interior design services for an addition to the Mahoning Valley Building "A." This is one of several award-winning LEAN design projects Hasenstab Architects has completed on behalf of Akron Children's Hospital.
This addition was the first step in a multi-phase master plan developed for the hospital's Beeghly Campus. The project encompasses a two-story, 55,800-square foot addition and minor renovations to the Mahoning Valley Building "A."
As with previous projects with Akron Children's Hospital, the LEAN design involved testing the effectiveness and flexibility of proposed spaces using cardboard mockups. Replicating these environments helps ensure that the space is designed to meet a range of patient, family and staff needs. As a result, any specialty can be scheduled in an exam room, fully maximizing space and schedule flexibility.
The overall design not only focuses on the immediate needs of staff and patients, but also anticipates changing requirements. The new addition includes 47 exam rooms which are universally designed to accommodate both visiting specialists and full-time practices.
The designers envisioned the building theme as "Re-connecting To Nature" – a nod to the hospital's popular "Backyard" theme and a connection to the existing Garden of Hope. In addition, the theme reflects the natural beauty of The Riverwalk, a five-mile park which brings together outdoor recreation and culture for the local community and visitors alike — plus celebration of Mill Creek Metro Park – the first park district in the state of Ohio.
Gently sweeping curves emulate a river down the central corridor and act as a connector to the existing buildings. Materials emulate wood, water and other natural elements – connecting the interior to nature. Child-friendly paintings and photography inspired by nature provide visual respite throughout the building.
Other spaces include a Sports Rehabilitation area augmented by natural light, as well as a regionalized registration area and public amenities.
Appreciating the importance of easy navigation, our designers also focused on enhancing access and wayfinding features. In addition, the design added 171 new parking spaces and created a new front door for Building "A." Hasenstab Architects' plan for Akron Children's Hospital Mahoning Valley Building "A" Addition was developed using the principles of LEAN design to create space that meets the needs of staff and patients today — but has the flexibility to adapt in the future.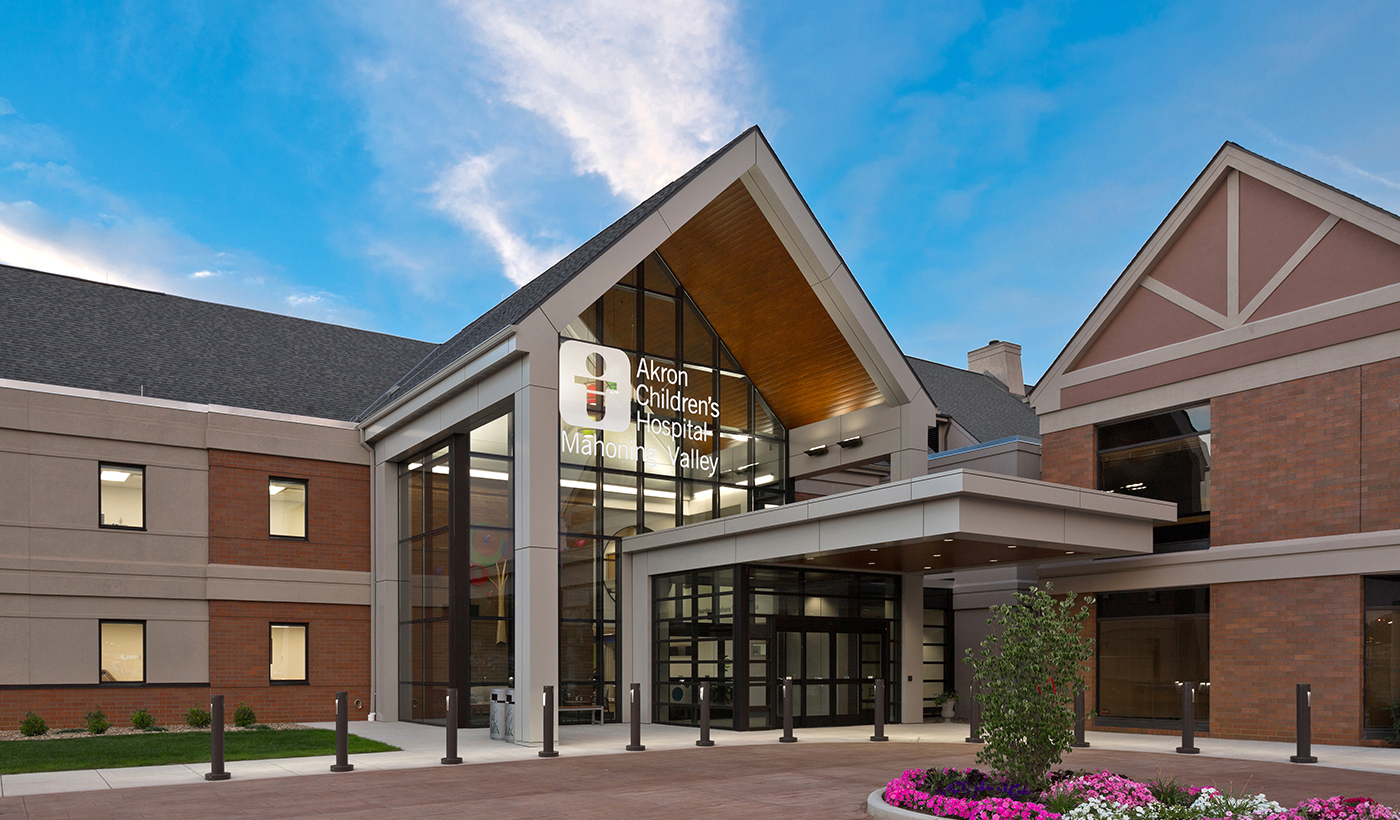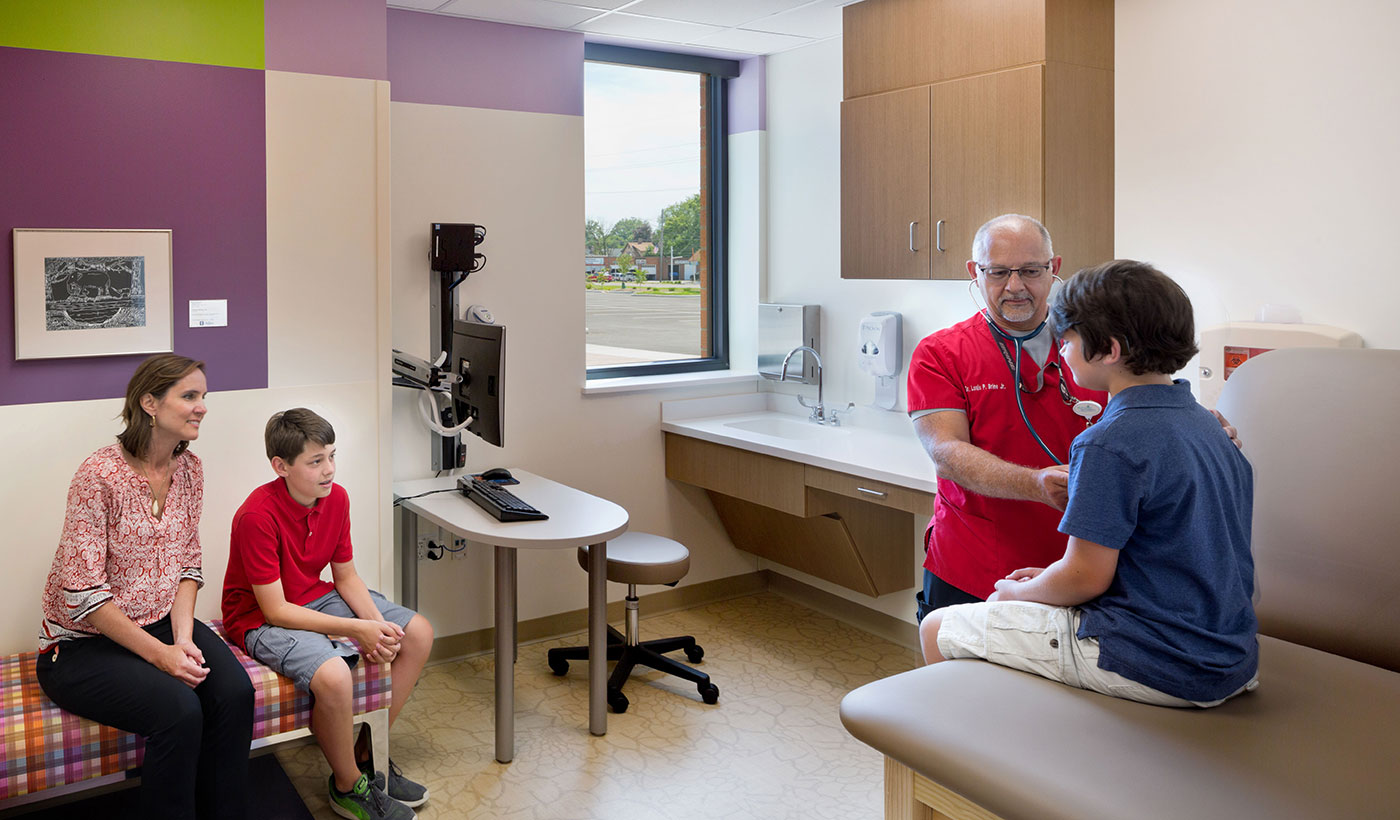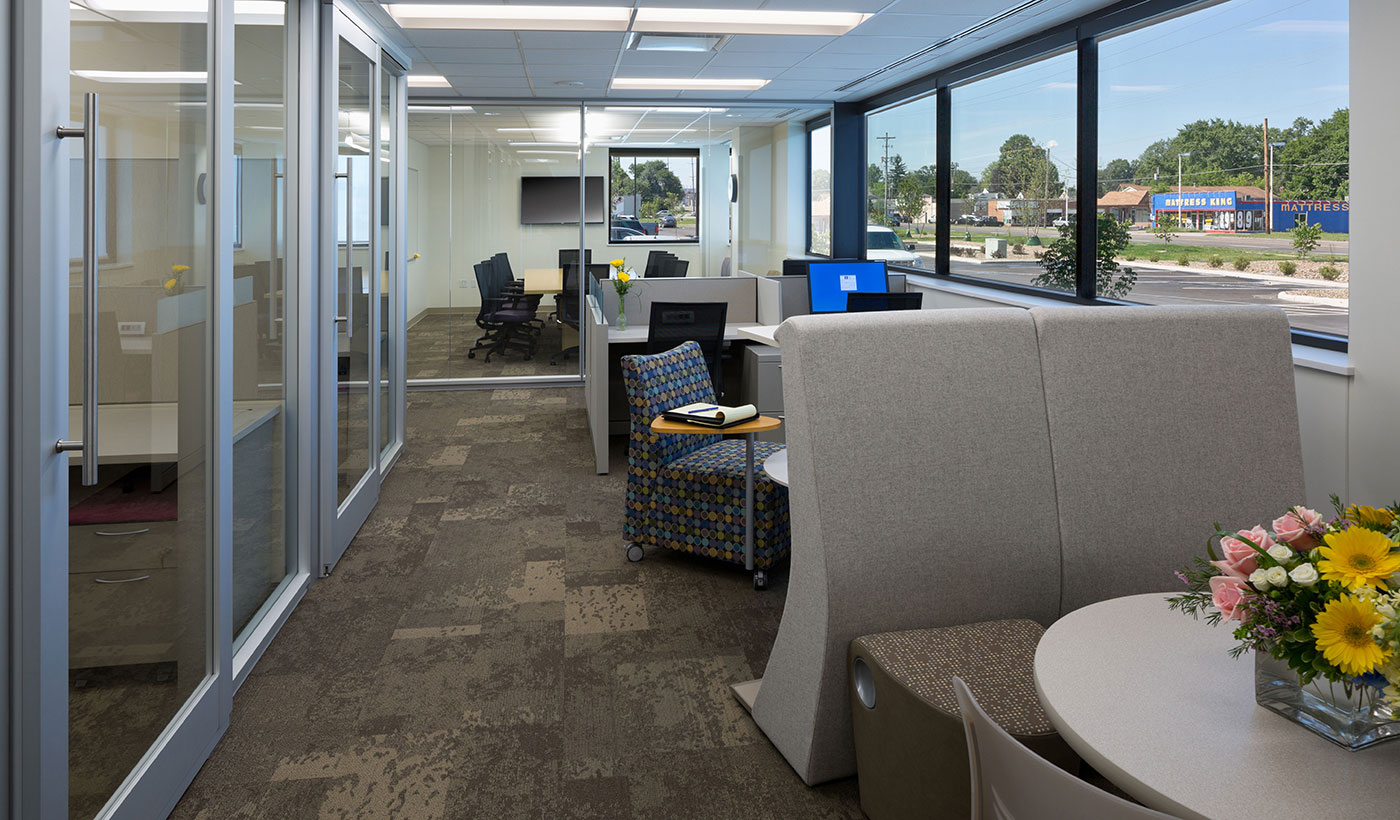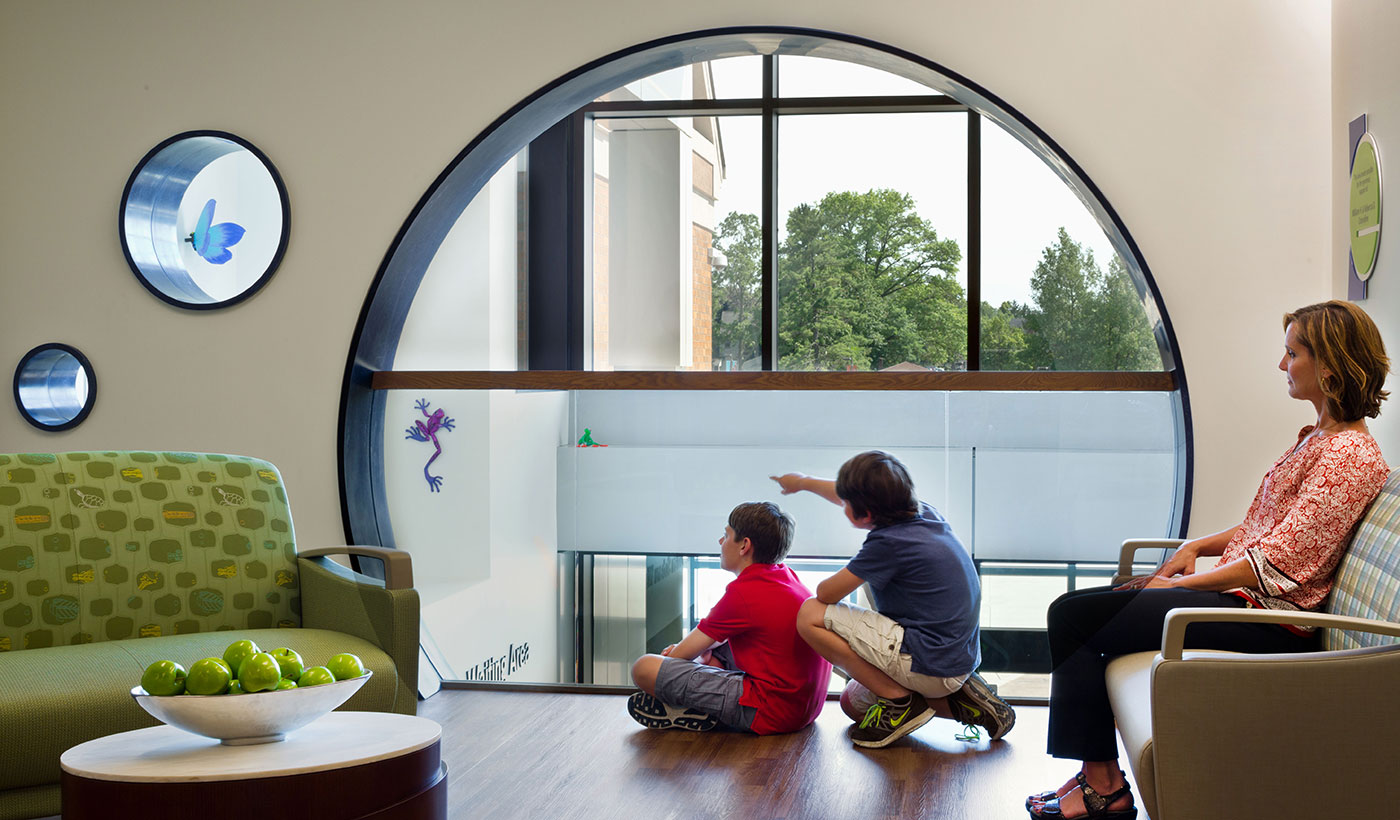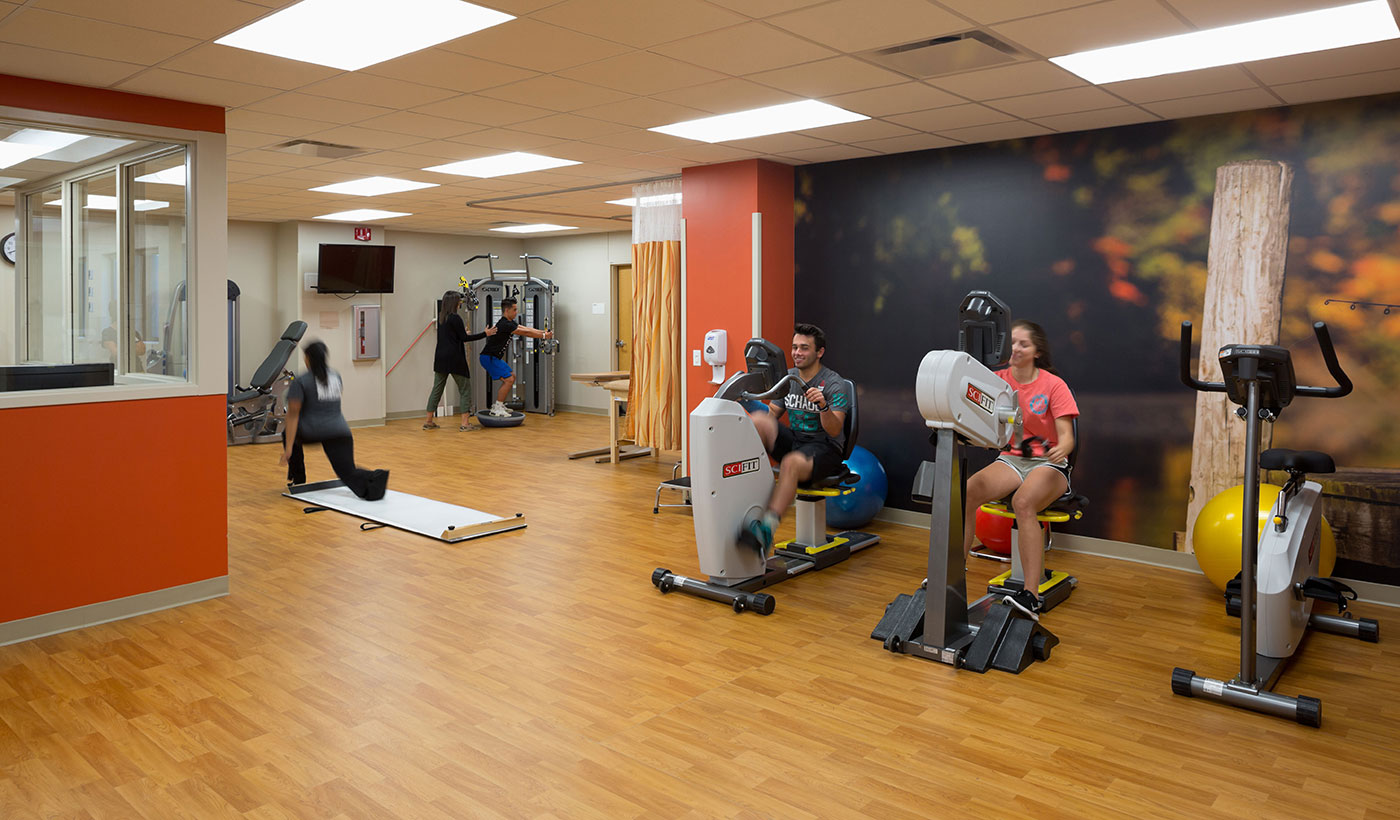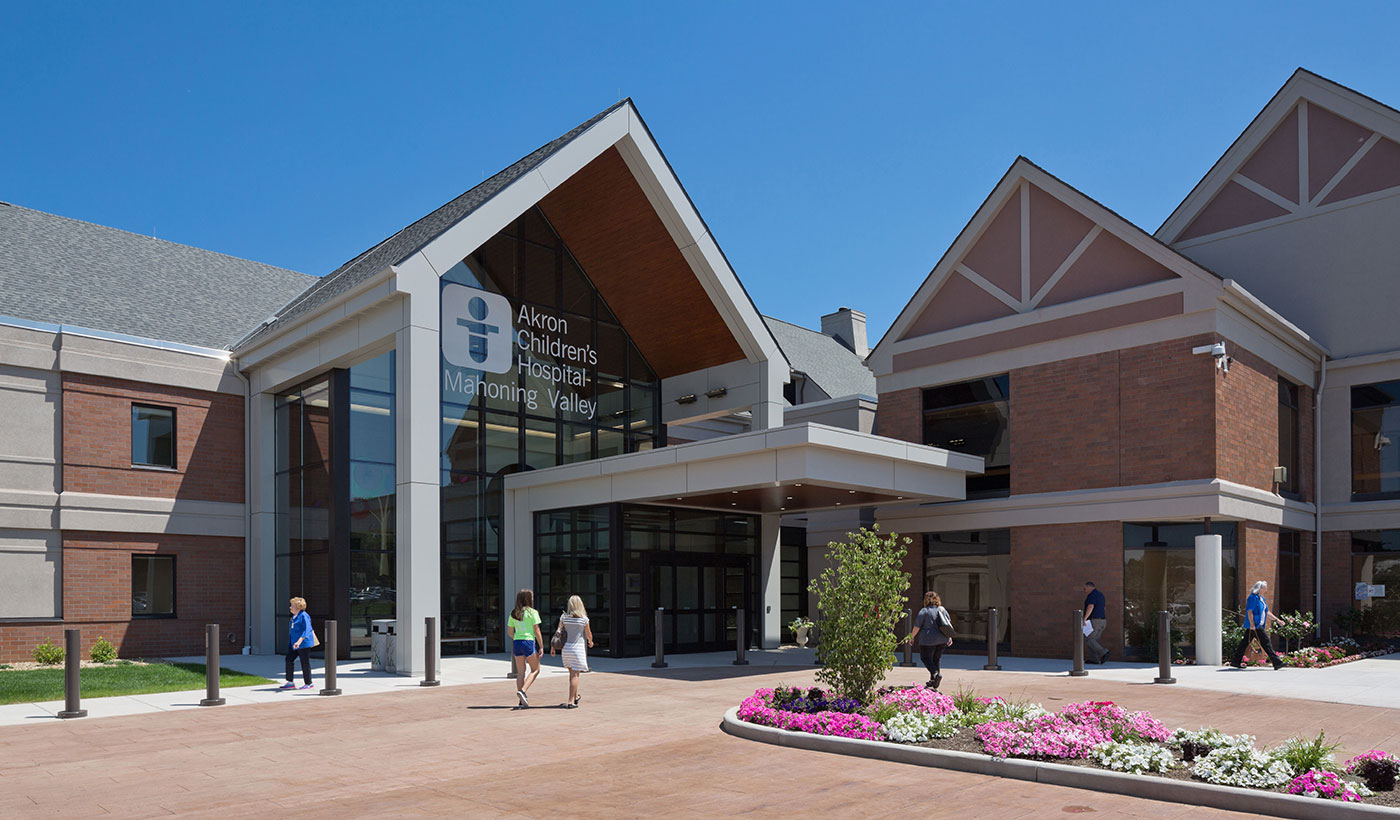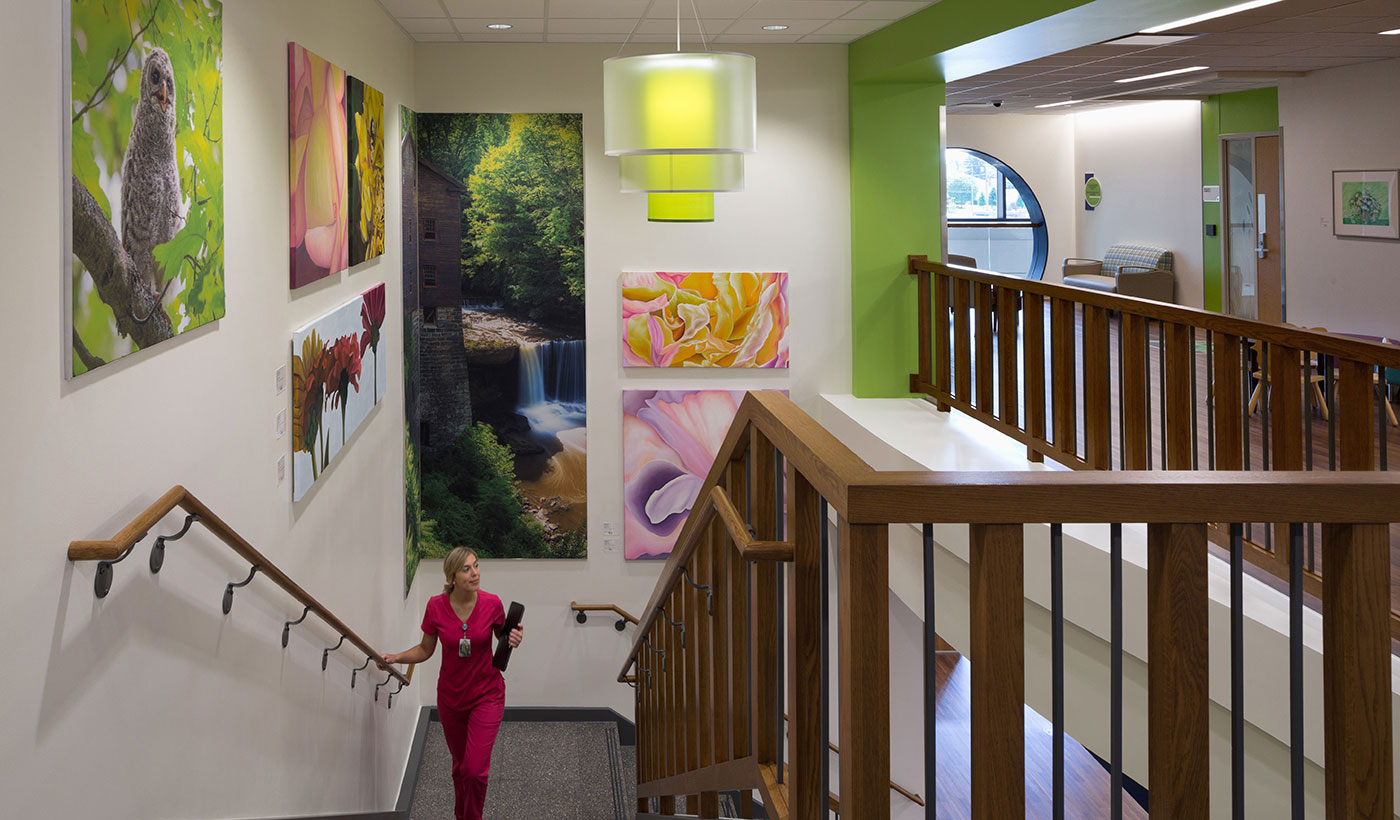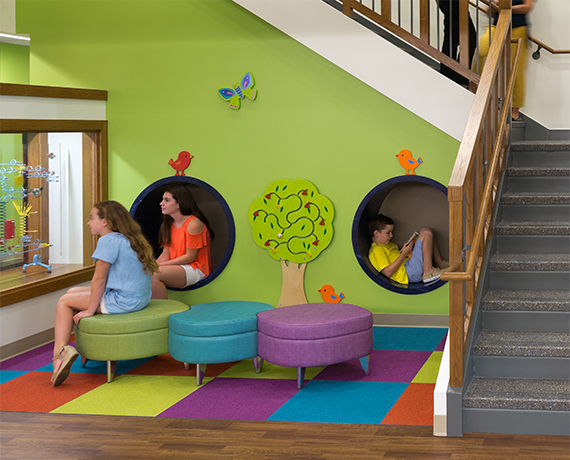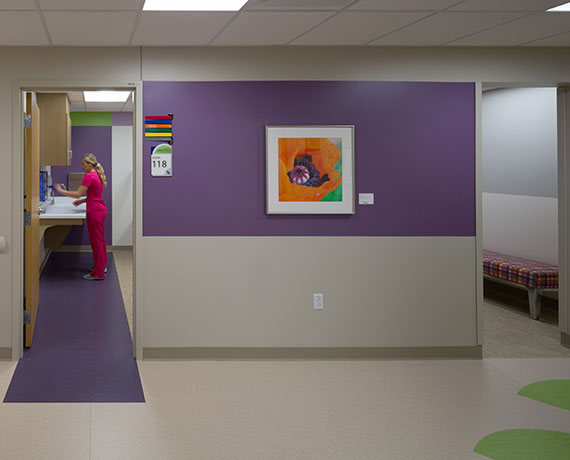 Project Details
Client
Akron Children's Hospital
Category
Awards
2019 IIDA Cleveland/Akron Design Award – Best in Healthcare
2018 Boardman Civic Association Award – Best New Building
Keywords
Key Team Members
Scott Radcliff
Bob Medziuch
Marge Zezulewicz
Adam May
Amador Gonzalez
Greg Chaplin
Carla Cremers