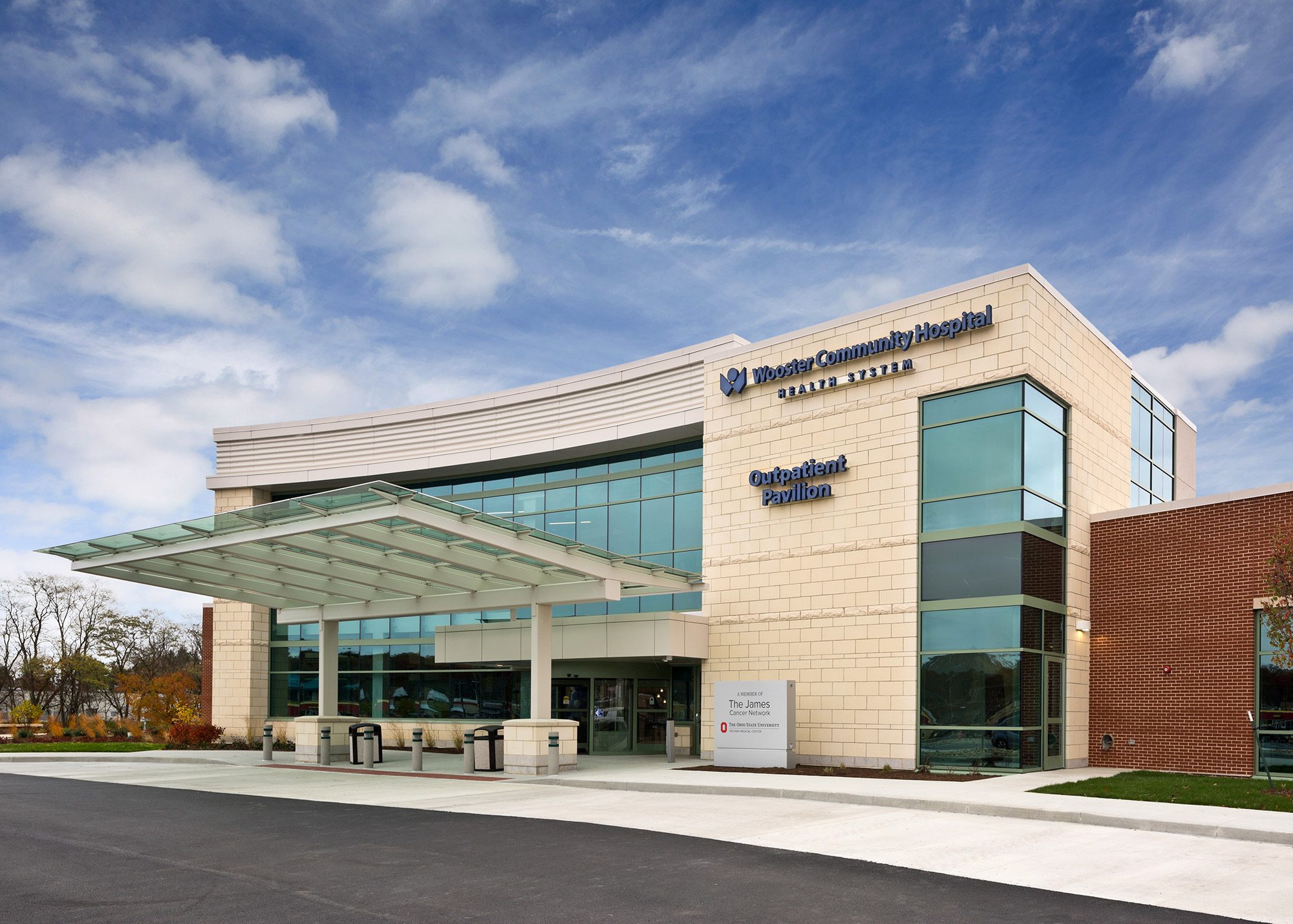 Wooster Community Hospital
Outpatient Pavilion
An Award-Winning Outpatient Pavilion Health Center Design
When the time came to begin its north expansion project, Wooster Community Hospital engaged Hasenstab Architects because of our expertise in health center design. The new Outpatient Pavilion is home to Wooster Cancer Care which provides comprehensive outpatient services all under one roof. The ability to access all cancer specialties in one place provides a higher level of convenience for patients and healthcare providers alike. This unique approach is not common with a smaller, free-standing cancer center.
The exterior design designated a separate entry point for the cancer center —amplifying awareness of Wooster Cancer Care and underscoring its importance within Wooster Community Hospital. The entrance also provides easy access to patient parking.
Recognizing that cancer treatment can be exceptionally stressful for patients and their families, Wooster Community Hospital and Hasenstab Architects share a patient-centered approach to healthcare which is reflected in the design of the Outpatient Pavilion. This commitment is evident from the moment patients and families walk through the doors when they are welcomed by a warm, inviting lobby. Attention to details such as clear wayfinding and interior design inspired by nature creates a seamless and comforting experience.
The 40,500 square foot cancer center has 17 private and semi-private wellness bays (infusion suites) which are provided with ample natural light and overlook a healing garden. The center also has 11 exam rooms and associated support areas.
The health center design for Wooster Cancer Care supports the latest radiation treatment technology such as a linear accelerator which provides radiation therapy and oncology-specialized services including CT scans, lab and a customization mixture pharmacy specific to chemotherapy treatments. The wide range of treatment options enables healthcare providers to meet the varied and complex needs of local cancer patients.
The Outpatient Pavilion also houses ambulatory care and physician office space. In anticipation of future growth, the addition was designed to provide shell space to accommodate program expansion for a Women's Center, Physicians Suite and Central Sterile Processing. In addition, the Outpatient Pavilion was also designed to accommodate an additional floor in the future.
Wooster Community Hospital is committed to providing accessible quality health care services to all people. The Outpatient Pavilion and Wooster Cancer Care reflect that commitment by providing the community with convenient access to state-of-the-art cancer treatment technology and services. Hasenstab Architects' health center design for the Outpatient Pavilion earned first place in the 2018 ASID Ohio North Chapter Design Excellence Awards.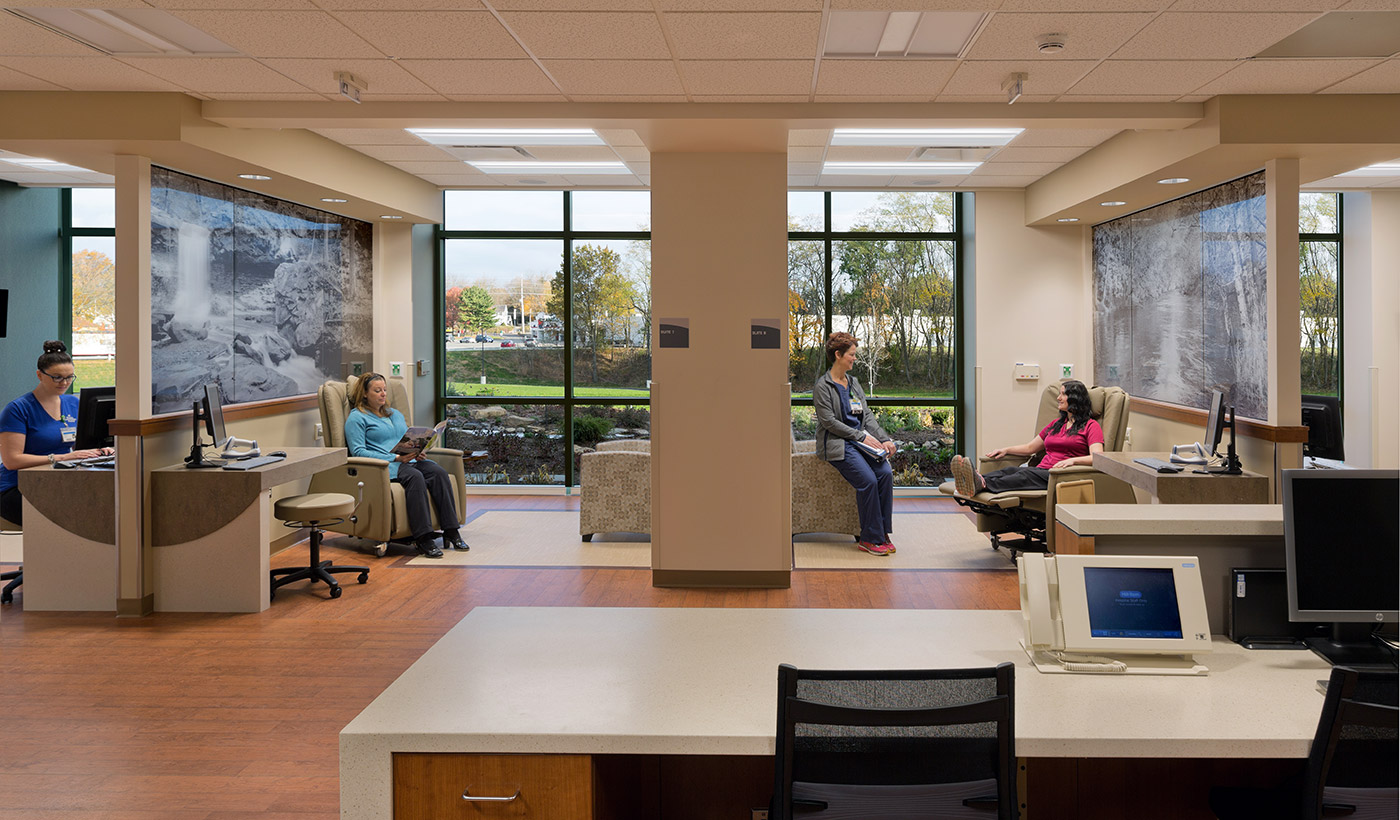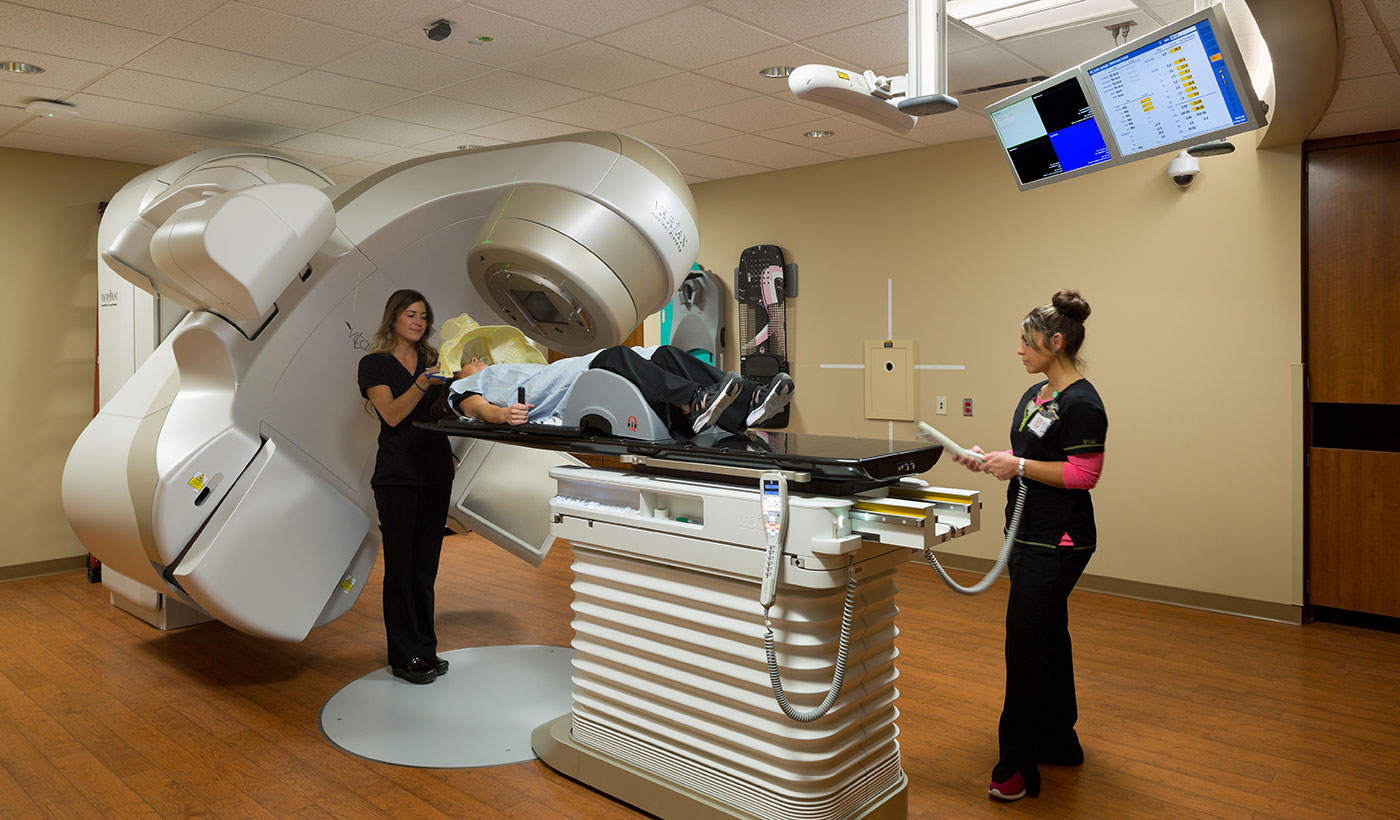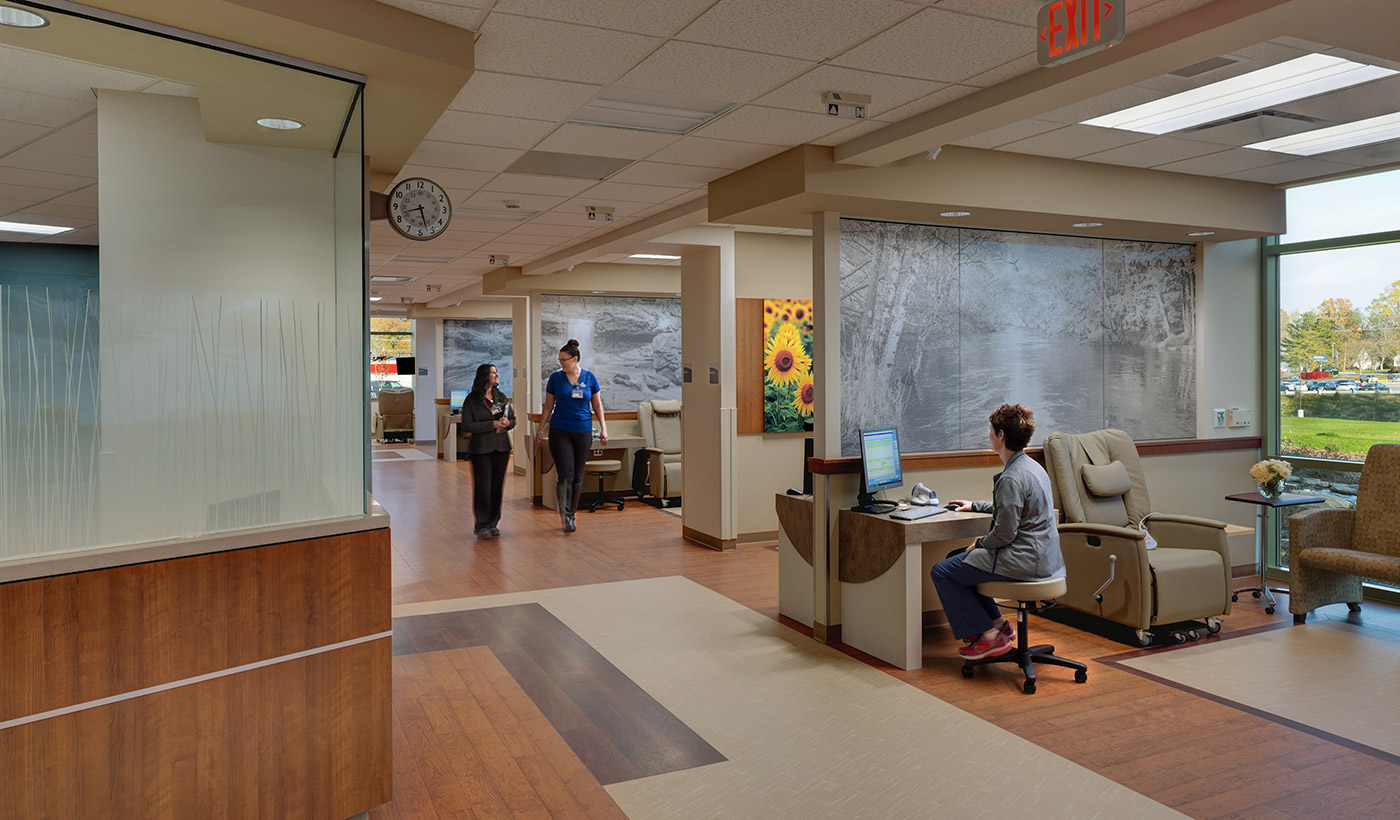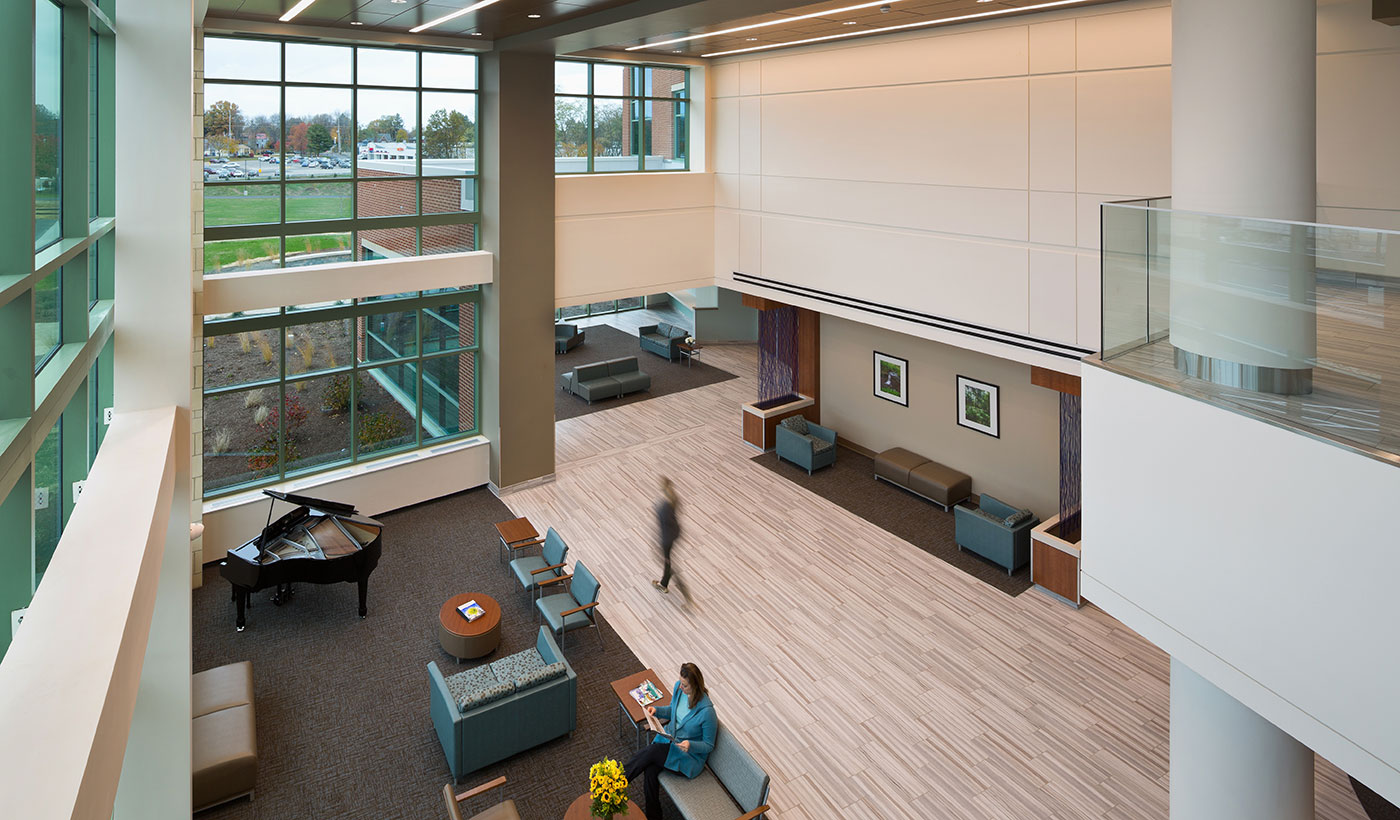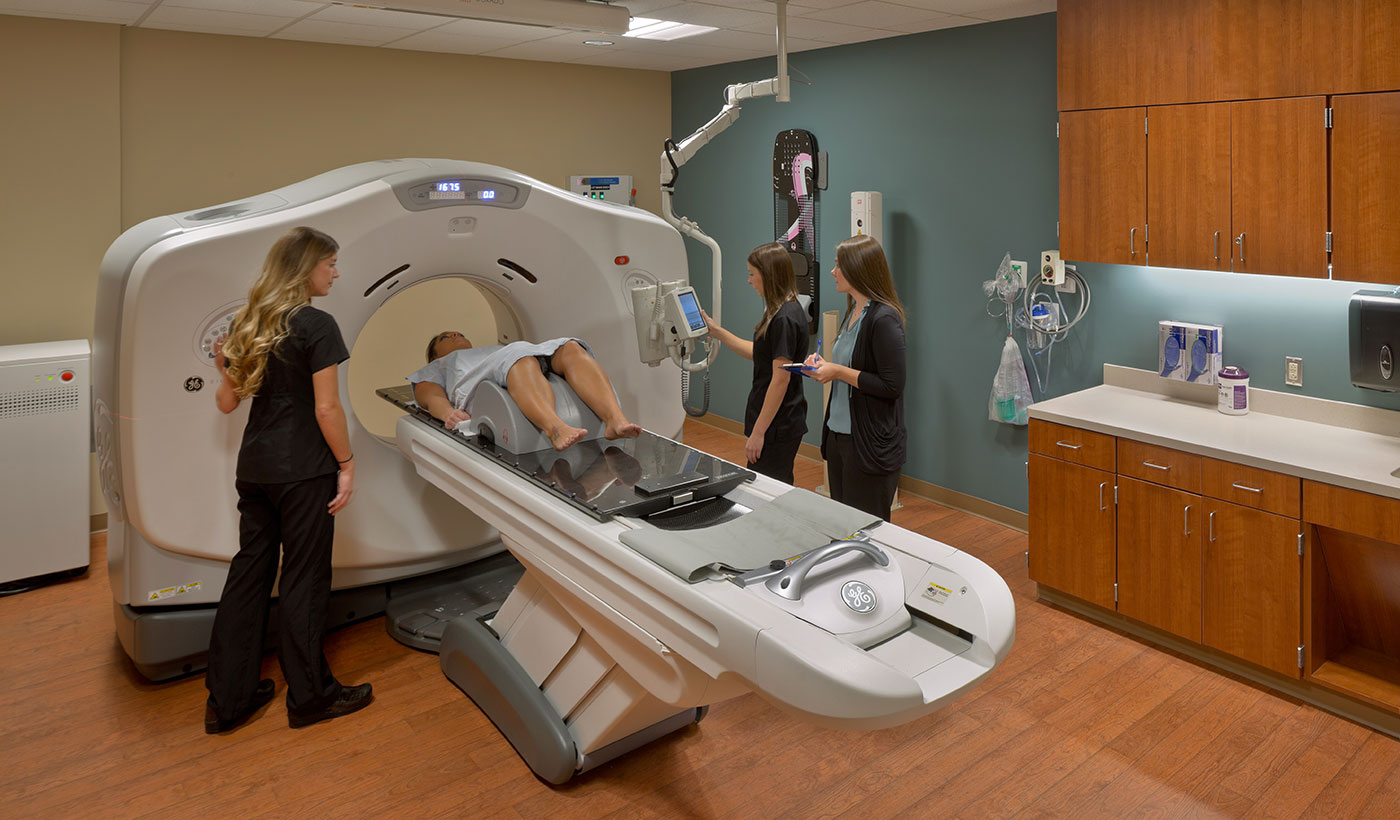 Project Details
Client
Wooster Community Hospital
Category
Articles
Awards
2018 ASID Ohio North Chapter Design Excellence Award – 1st Place
Keywords
Key Team Members
Bob Medziuch
Mike Serafin
Amador Gonzalez
Chris Betts
Nick Davis
Ben Grow
Rose Grow
Tom Walker
Chitra Matthai